The top 5 must-see pieces in Chinese modern dance

Chinese modern dance is still in its early days – these are the best so far

Modern dance in China only really started developing in Guangzhou in the late 1980s, while Beijing's first dance companies emerged in the '90s, soon becoming regulars at international dance festivals. These days, Chinese modern dance companies are often more popular abroad than they are at home – although China has some of the world's best dancers, choreography is still finding its way. Even so, China has its own landmark works, so keep your eyes open for these pieces.
Jin Xing Dance Theatre: Shanghai Beauty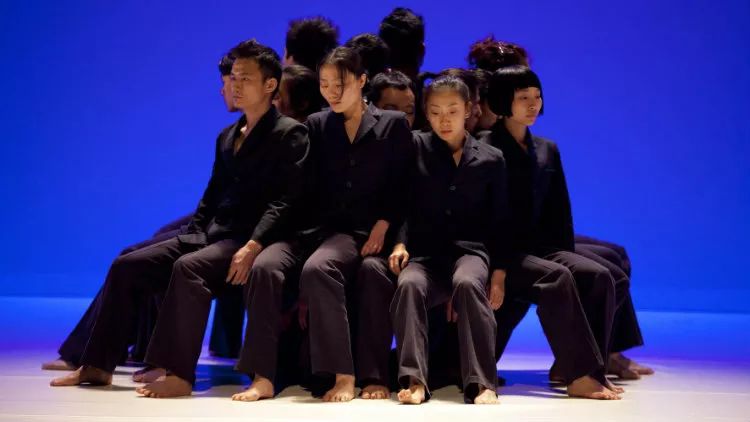 As a former army colonel who became China's first public transsexual, and then turned dancer, choreographer, company founder and artistic director, and celebrity chat show host, Jin Xing's made-for-celluloid biography cannot help but overshadow her work. Nevertheless, she tours widely and, thanks to her television appearances, is known as China's Oprah at home. One of the country's first international collaborations, (with Jutta Hell and Dieter Baumann of Berlin's Rubato Dance Company), Shanghai Beauty is an early examination of China's conformity and the East-meets-West ideals of physical beauty. Most significant is the filmed video sequence of Jin being made up as a traditional (Peking Opera-style) Chinese beauty, and then her startling, begowned appearance at the finale.
Beijing Modern Dance Company: Oath – Midnight Rain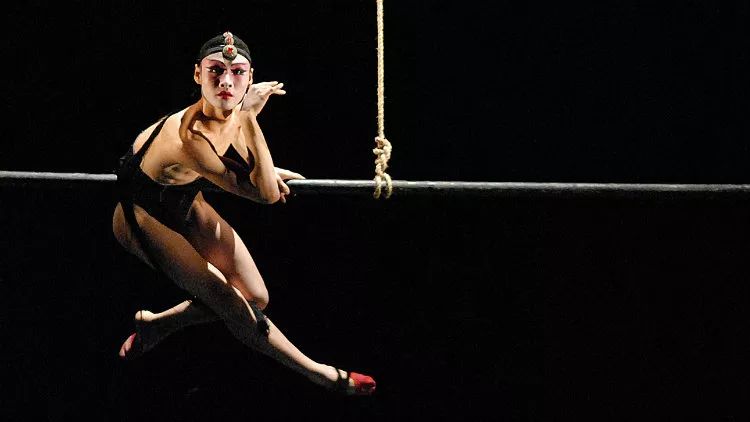 Beijing Modern Dance Company (BMDC) initially made waves with Jue-Aware (2004), a work commissioned by the Berlin Arts Festival that featured choreographer and company artistic director Gaoyan Jinzi doing a duet with her famous folk-dancer mother; this was set to the music of Liu Sola, also an iconic figure in Chinese arts. However, Jue is rarely done nowadays; better to catch a regular performance of Oath – Midnight Rain (2006). This features a procession of five heavily costumed performers dressed as symbols of Buddhism: a flower, bird, fish, insect, and grass. Commissioned by the Bienniale de Venezia, Oath is not for everyone; the performers take slow, deliberate movements so at times this resembles Butoh more than modern dance. Furthermore, structuring an entire piece around Buddhism doesn't bring modernism to mind. However, this displays BMDC's artistic courage and is a refreshing change from the usual – which becomes increasingly important.
Beijing Dance/LDTX: Cold Arrow
Born of a dramatic split from Beijing Modern Dance Company, where he served as artistic director, Willie Tsao founded Lei Dong Tian Xia (LDTX) (Thunder Rumbles Under Heaven) in 2005, adding to an already staggering resume. Seen by many as the father of China's modern dance, Tsao also runs Hong Kong's City Contemporary Dance Company and established the Guangdong and Beijing Dance Festivals, both of which give up-and-coming companies – as well as professionally trained amateurs – platforms to perform for international festival directors and professional management. More than anyone else in Chinese dance, Tsao encourages original choreography, which is the only way to drive the art form forward.
While it should be said that Liu Chang's The Circle (2007) produced arguably the best transitions (always a weak spot) in Chinese dance, as far as signature pieces go, see Li Hanzhong and Ma Bo's 2006 Cold Arrow (formerly Cold Dagger). Like BMDC's Oath, LDTX draws on tradition, dressing performers in black and white and setting the stage for a life-sized game of weiqi, the ancient tactical game called paduk in Korea and go in Japan. Most Asian dance leans toward a contemplative rather than an active movement vocabulary, and this is no exception; still, David Darling's haunting score and themes of strategy and sacrifice makes this an LDTX classic.
Beijing Dance Theatre: Haze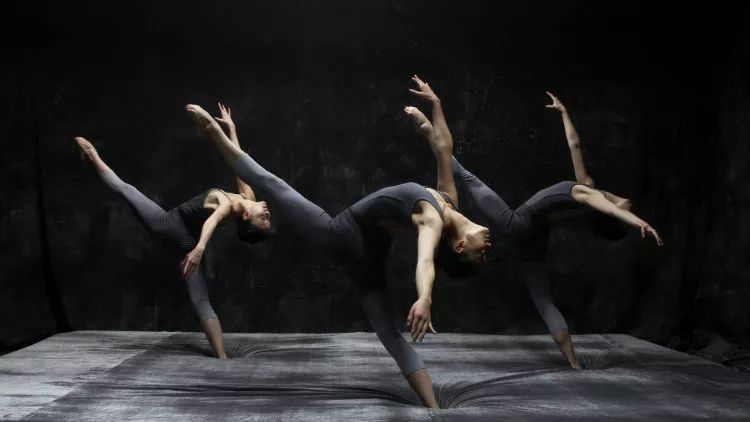 Credit: Li Huimin, Han Jiang.
If China has a celebrity choreographer (not to be confused with Jin Xing, a celebrity personality), it is Wang Yuanyuan. Long the go-to creator for the National Ballet of China, this multi-award-winner also choreographed Feng Xiaogang's 2006 film The Banquet, before starting Beijing Dance Theatre (BDT) two years later. As is the trend in China, Wang draws inspiration fr 50 29798 50 14987 0 0 4263 0 0:00:06 0:00:03 0:00:03 4262om tradition; her Wild Grass (2011) is about the poetry of Lu Xun, while The Book of Mountains and Sea (2009) features legendary experimental theatre director Lin Zhaohua interpreting Nobel Prize-winning author Gao Xingjian's play about Chinese mythology. But her signature piece is a huge departure from the usual. Haze (2009) combines themes of Beijing's now legendary pollution with the global confusion and uncertainty born of the 2008 financial crisis. The stage is bare but for thick foam mats; the dancers stumble, roll, collapse and recover, moving to Gorecki's sacred music and Biosphere's electronica while draped in a fine mist. Refreshingly different.
Tao Ye Dance Company: 4 and 5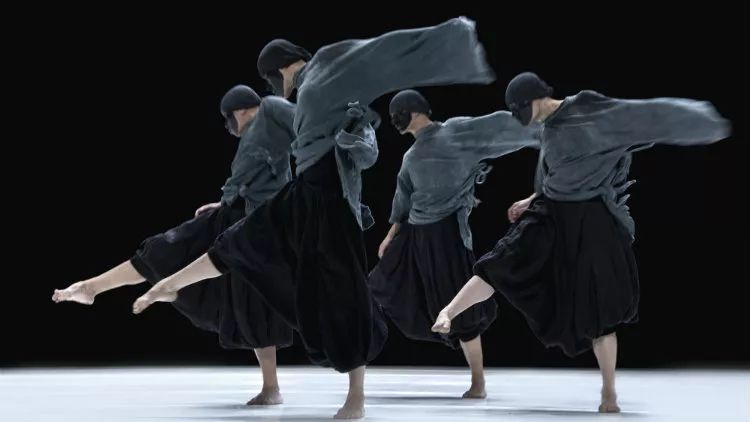 And speaking of different, Tao Ye Dance Company (TYDC), founded in 2008, is the boldest, gutsiest, most unfettered, non-commercial Chinese company operating today. This former BDMC dancer works entirely in the abstract, and makes no concessions to foreign festivals who want 'Chinese-style' works. Instead, he gives all his creations number titles, so audiences are not distracted or even directed by a moniker; his work is about pure expression. The fluid Tao Ye and his equally boneless wife Duan Ni, (with matching shaved heads) create an unforgettable duet in 2, but 4 and 5 have been deemed their most accessible pieces. Dancers rolling over each other (5) or painting their faces black (4) is not for universal appeal – but seeing the great creative strides Chinese dance is making may be worth some narrative confusion.

Want something a bit more traditional? Hit 'Read more' for a beginner's guide to Peking Opera.

More from Time Out Beijing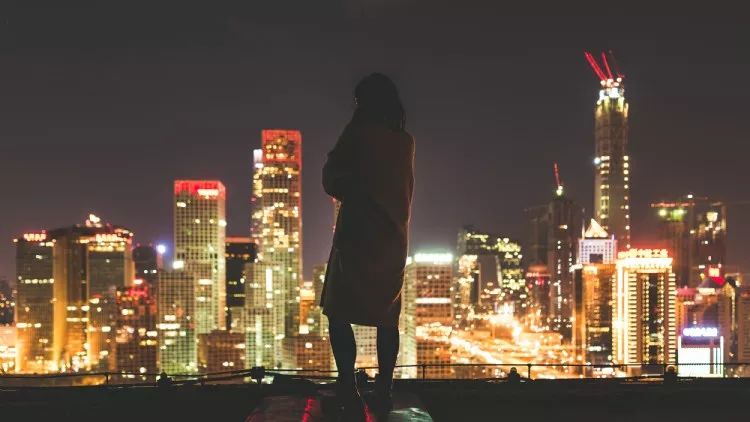 What's it like to be a woman in Beijing? Tell us in this survey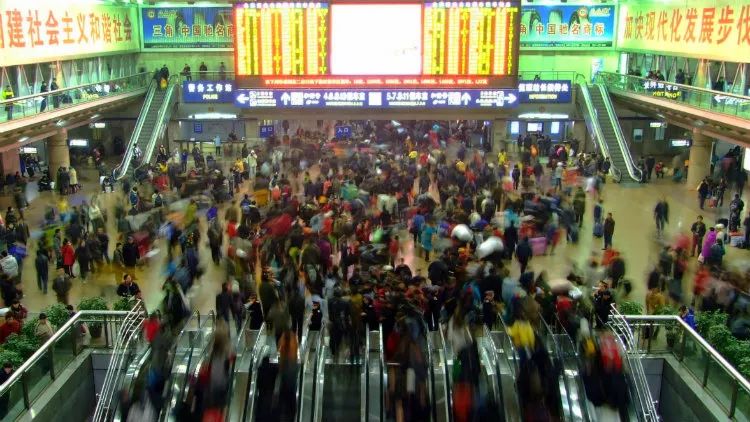 Chinese New Year rush sees 10.3m tickets sold in one day