The Best Curry Laksa in Shanghai
Curry laksa is a spicy, coconut-based noodle soup that fuses Chinese and Malay cuisines. It's wildly popular in Malaysia, Singapore, Indonesia and some parts of Thailand. Ask anyone from the above countries and there will be a heated debate about what makes a good laksa.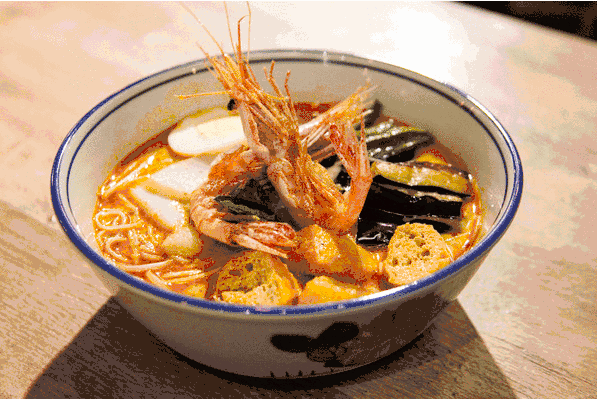 We scoured the city for the best laksas in Shanghai and here's what we found.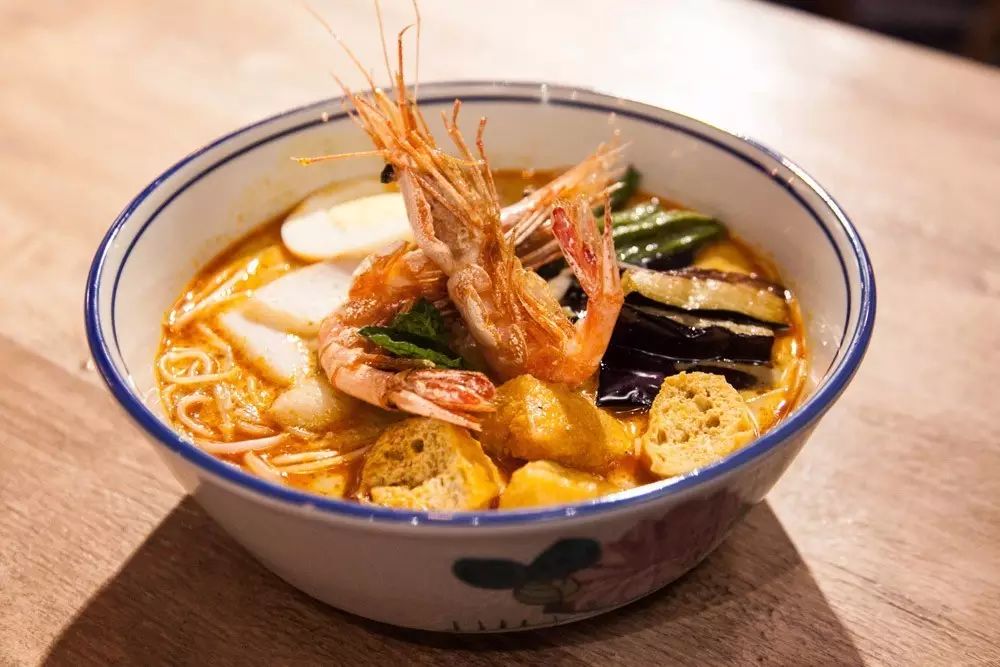 Address: Rm. E04, B2, Hubindao, 150 Hubin Lu (near Jinan Lu) 
Tel: 6313-2070
Laksa Noodle Kitchen comes from the team behind Café Sambal, the city's longstanding purveyors of upmarket Malaysian food. Since opening this past February, they've improved on consistency and flavor, offering an authentic, full-flavored laksa (RMB43). It's a well-presented bowl with fresh, quality ingredients. It's the best we tried, plus its affordable, and we wholeheartedly recommend it.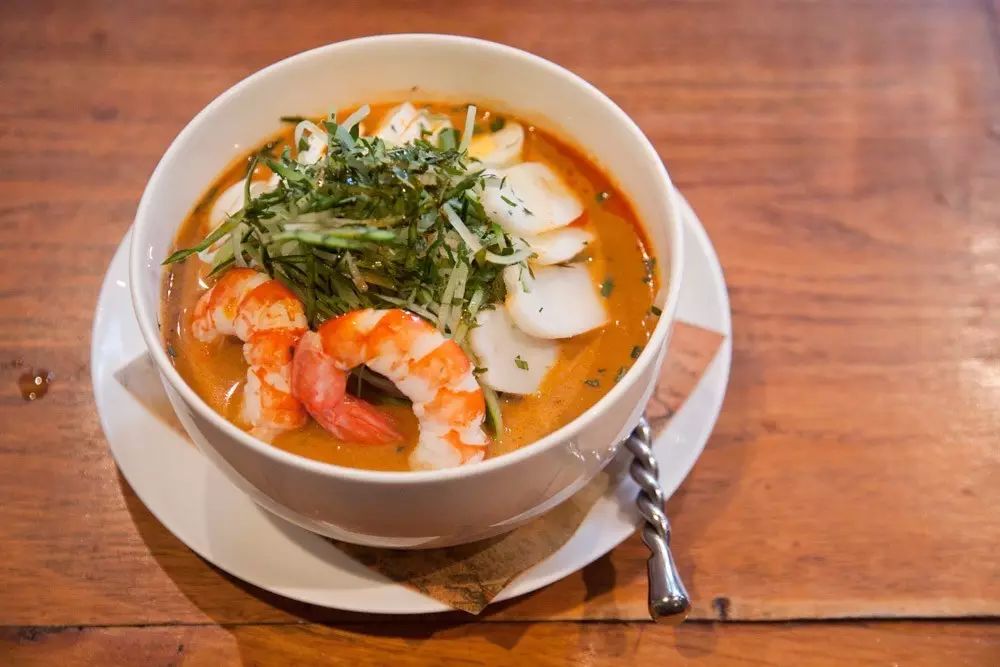 Address: 91 Xingguo Lu (near Hunan Lu)
Tel: 3406-0599
Ginger is one of our favorites for contemporary Asian food, and their laksa has basked in high praise for years. The heat is turned down a notch, but the soup is fragrant and full-bodied, with umami-rich prawn paste and lots of laksa leaves. We're not too fond of the shredded cucumber and it's also herbier and less creamy than we're used to, but we love it. This is perhaps the most gourmet, and at RMB108, there is no doubt some sticker shock, but quality comes at a price.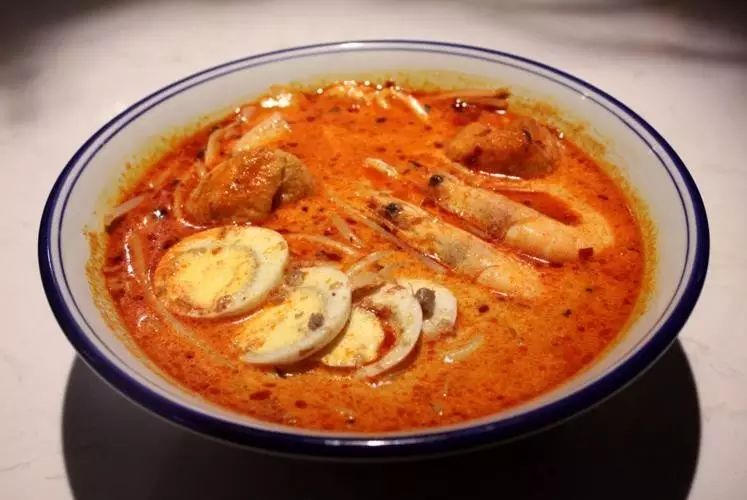 Address: 8/F, Parkson, 918 Huaihai Zhong Lu (near Shaanxi Nan Lu) 
Tel: 6385-3906
Food Fusion is our go-to when we want to sate our Southeast Asian street-stall cravings. The Malaysian restaurant chain is mostly found in shopping malls, but also available for delivery via several delivery services. This laksa (RMB42) is unabashedly street-style - oily with a bright red sheen on the surface and sufficiently creamy with a lingering spiciness that hitches in the back of your throat. It also comes with a free drink during lunch. Multiple locations.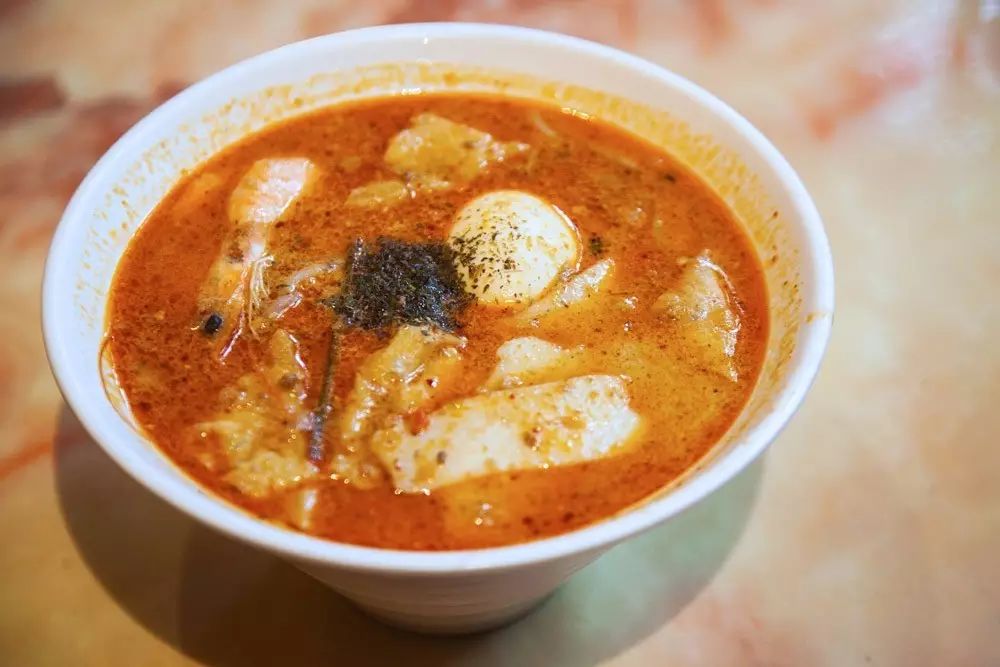 Address: 1788 Xinzha Lu (near Yanping Lu)
Tel: 6218-1792
Orchard CRC is the granddaddy of Southeast Asian restaurants in Shanghai. Operating for more than 10 years, this Singaporean restaurant is way overdue for a face lift--gaudy chandeliers and scuffed floorboards are a telling sign. The menu is an almanac of Singaporean dishes from famous stir-fries to obscure street foods. In a way, the laksa (RMB45) is true to its street food roots, as it's sloppily cobbled together, oily with a lingering kick in the back of the throat and tasty. We'd say the soup is drinkable, but strain the oil first.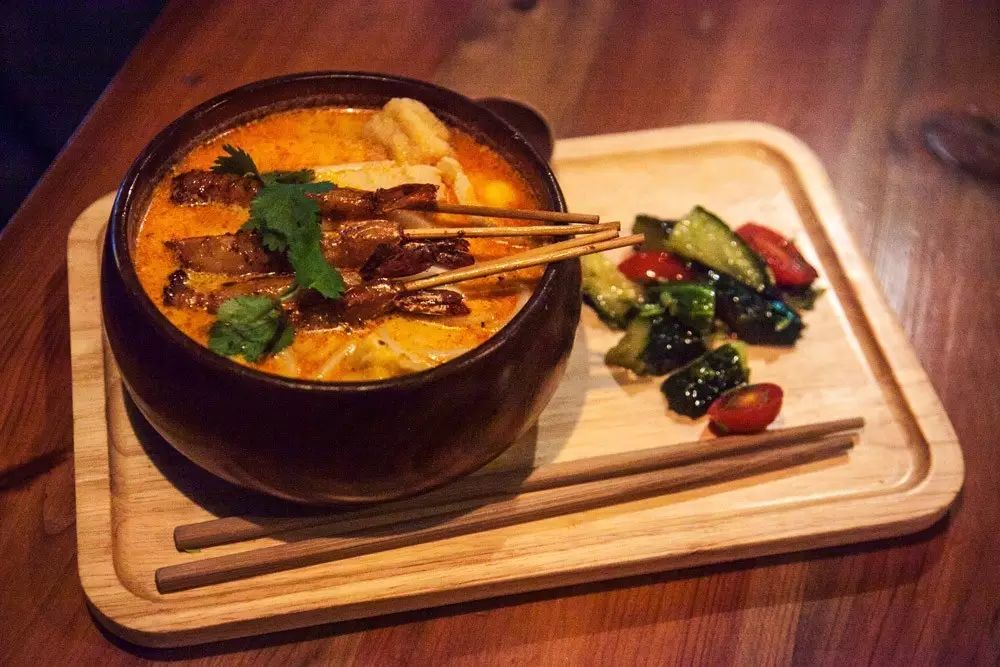 Address: 99 Jiashan Lu (near Yongkang Lu)
Tel: 5450-0322
Hungry Lung's Kitchen serves one of the most gourmet versions of laksa in town. They serve two versions: grilled chicken, tofu and quail eggs (RMB68) or 7-spice shrimp, fish, tofu and quail egg (RMB75). The soup is mild in spice but well balanced, and is one of the few bowls we willingly drank to the last drop. We appreciated the fresh tofu and and the skewered shrimp, though skinny in portion was extremely tasty. Hungry Lung's is at Yongkang Lu, Crystal Galleria and K11.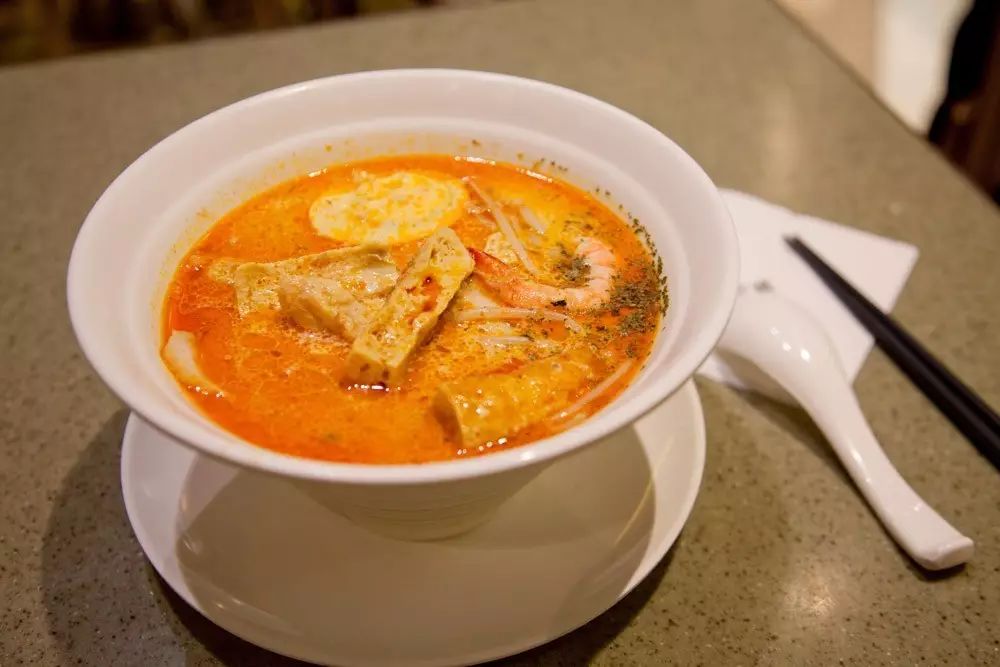 Address: L5-508, 5/F, IAPM, 999 Huaihai Zhong Lu (near Shaanxi Nan Lu)
Tel: 5496-1908
Known for their Hainanese chicken rice, Sergeant's Singaporean Laksa (RMB58) is passable for a lunch hour rush if you're craving in the vicinity of IAPM. The soup is spicier and noticeably saltier, and it has way more toppings (four boiled, peeled prawns) than others. We did notice other patrons asking for extra chili paste to spice up their broth. Sergeant is a place that turns over covers, and is more of a slurp-and-go stop.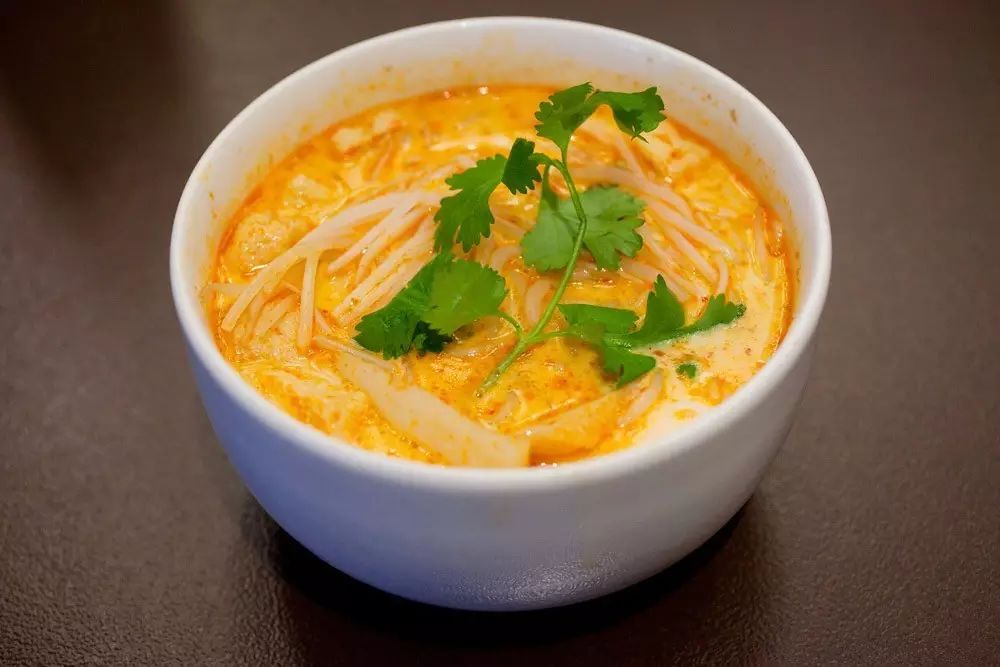 Address: 3/F, Xintiandi South Plaza, Bldg 6, 123 Xingye Lu (near Huangpi Nan Lu)
Tel: 5321-0881
Molokai was recommended to us with high praise, but the laksa (RMB56) fell short. It was served almost immediately after ordering, but was poorly assembled and sans bean sprouts, which we noted to the waitstaff, and a handful of the sprouts were added in. The broth is on the lighter side and not as oily, certainly drinkable. The fried, peeled prawn had a strong white pepper coating that jousted with the flavor of the mild soup. It's OK if you're in a rush, but it's not our favorite.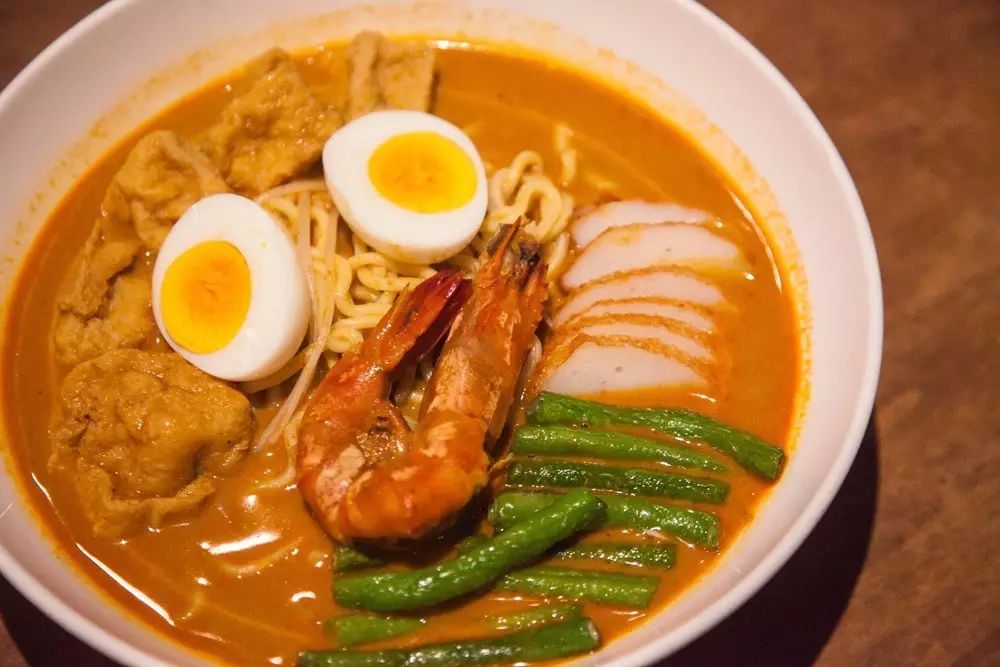 Address: Bldg. A, No. 37, 259 Jiashan Lu (near Jianguo Xi Lu)
Tel: 3368-9529
Despite our love for the consistency and quality of the laksa at Laksa Noodle Kitchen, big brother Cafe Sambal misses the mark. The Nyonya curry laksa (RMB68) was thick and powdery, more curry chicken sauce than curry broth. However, the prawns, tofu, fish cake and stir-fried long beans were fresh and flavorful. To be fair, chef just arrived back in town, so maybe it's a case of an inattentive sous chef.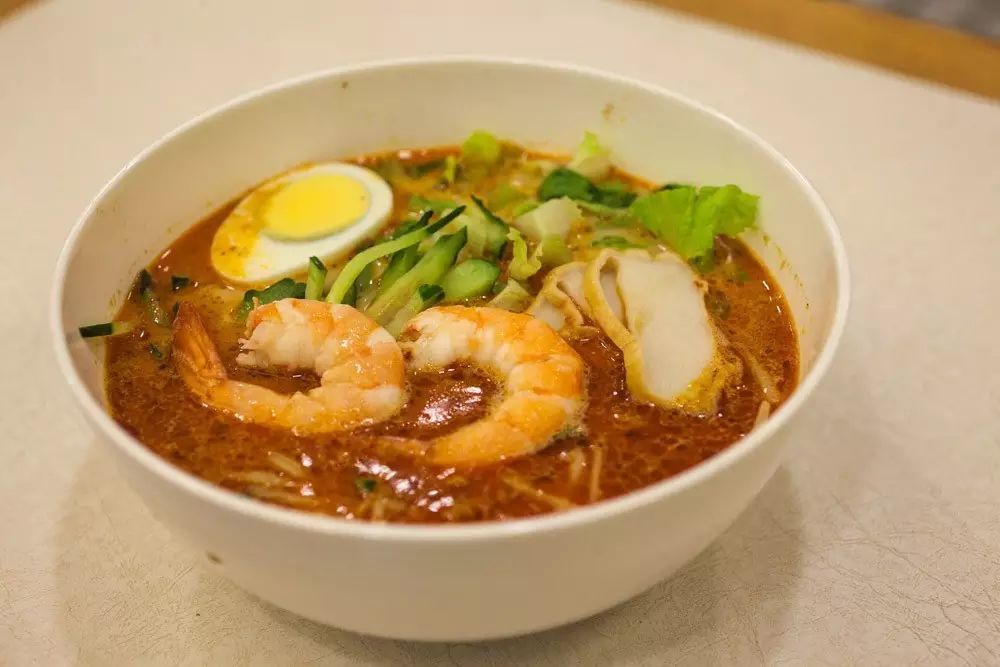 Address: Don't bother.
Turn around and walk away before you're scarred for life. Despite fair warning of the quality here, we decided to give Toast Box a chance, only to feel angry at the end of it. The laksa (RMB38) might look nice, but it's a guise. The soup is extremely oily, flat and watery, sorely lacking any flavor or depth. They also have shredded lettuce - what an abomination. The prawns were not fresh, plucked from a container that was most likely sitting out all day. You'd be better off buying instant noodles.
(We also sampled their egg tart, which was more cake than pastry, had diabetes-inducing levels of sugar and felt like it was reassembled from a month-old bag of reject egg tarts.)
We also hear that the laksa at The COOK (Kerry Hotel Pudong) is pretty good too. They used to have a laksa challenge about five years ago, calling hungry foodies to chow down on a huge bowl consisting of five laksas. 
Have we missed out any important laksa spots? Let us know in the comments below. 
Click read more for other articles