25 Incredible Landmarks Coming to Shanghai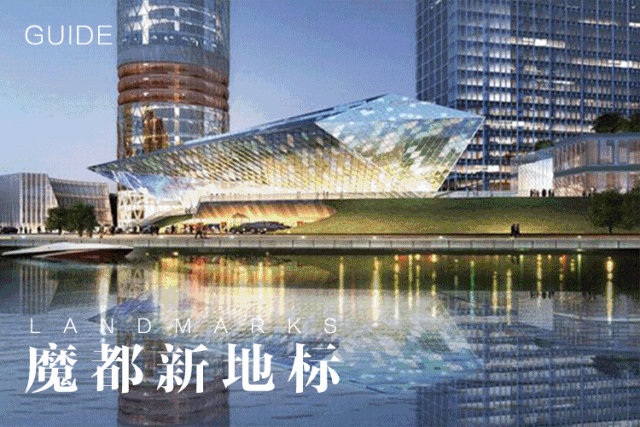 Shanghai never seems to slow down, so it should come as no surprise 2018 will give us amazing attractions like China's first Hello Kitty theme park, a Toy Story park, new luxury hotels and dozens of other incredible new openings. Here are the top 25 most anticipated openings coming to Shanghai this year.

Theme Parks
Hello Kitty Indoor Park
China's First Hello Kitty Indoor Park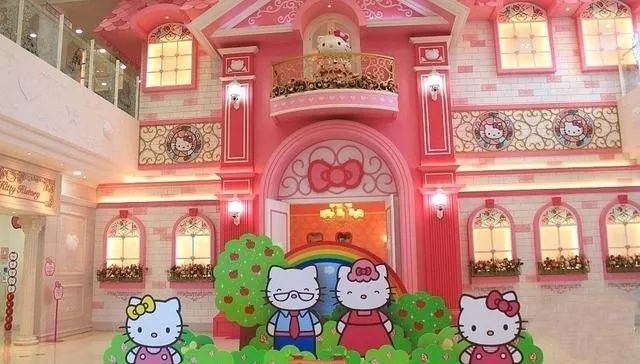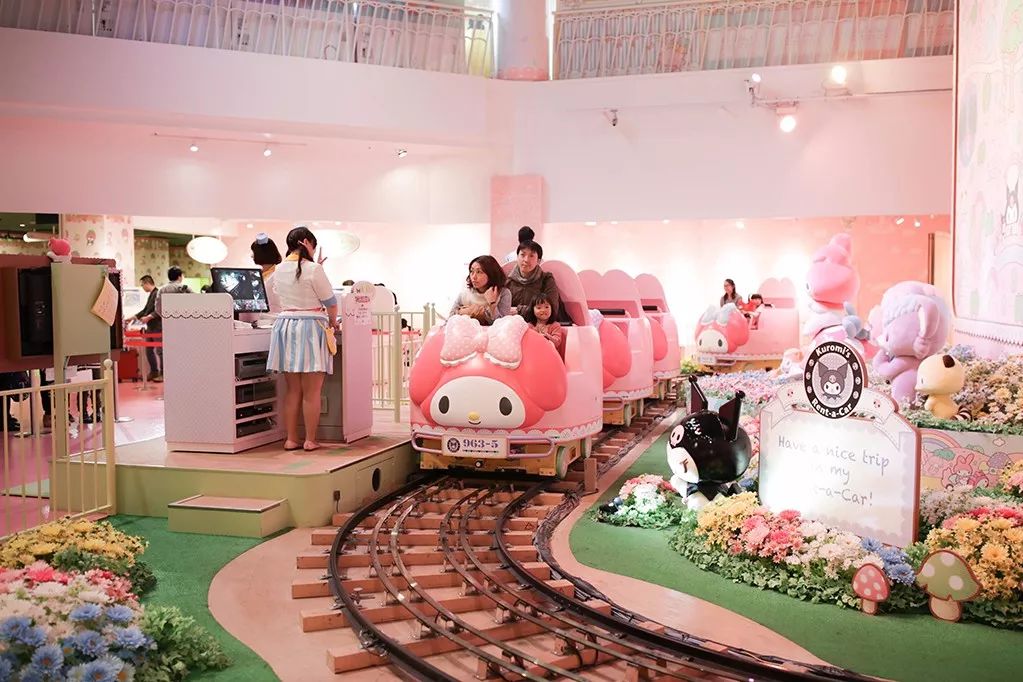 Despite the age of 42, Miss Kitty is still as beautiful and mesmerizing as ever (especially in Asia). This year Shanghai will get China's first ever Hello Kitty theme park, spanning over 6,000 sqm.
Address: 8-10/F Le Royal Meridien Shanghai
Opening: October 2018
Shanghai Long Beach Music Hall
North Shanghai Largest Music Hall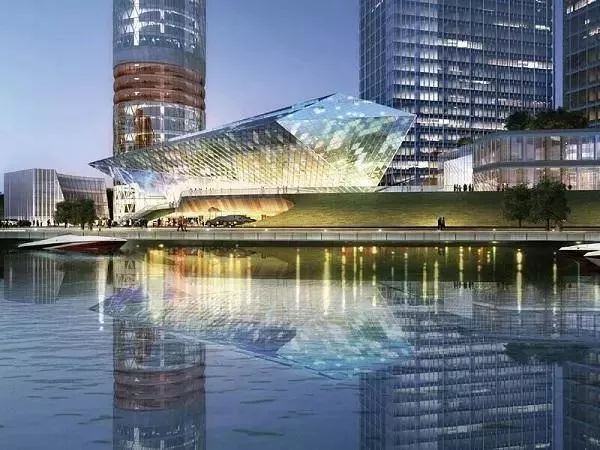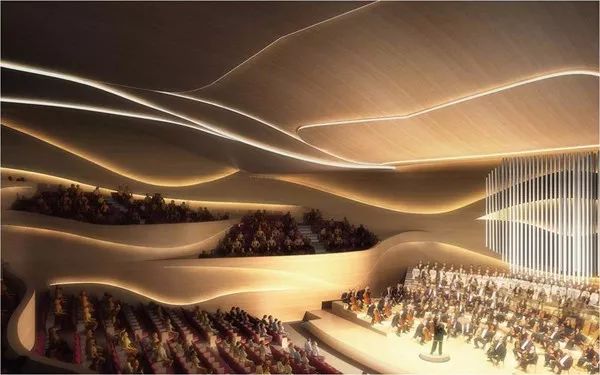 With over RMB 500 million in Investment, Shanghai Long Beach Music Hall will be one of Shanghai's largest and most expensive upon completion.
Address:  1875 Mu Dan Jiang Road
Getting There: Train line 3, Youyi Road stop
Opening: 2018
Shanghai Oil Tank Art Park
World's first oil tank art space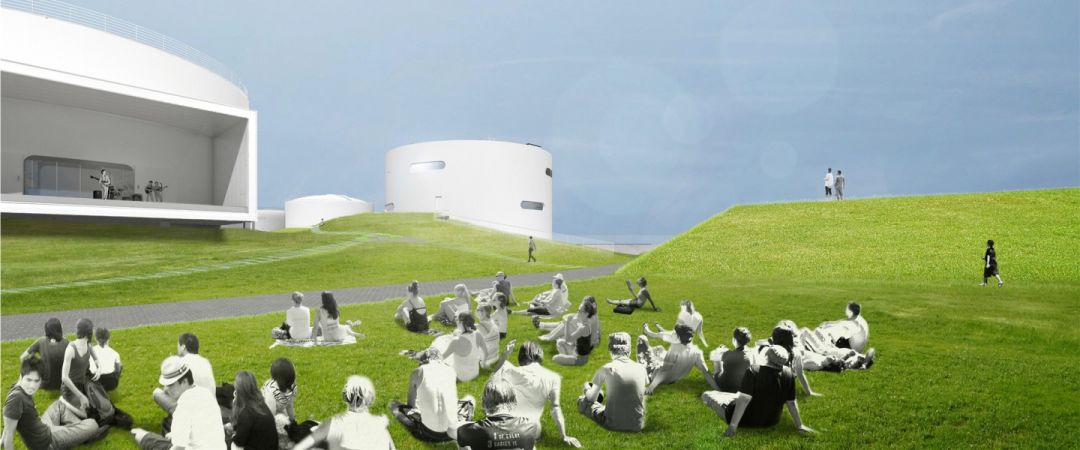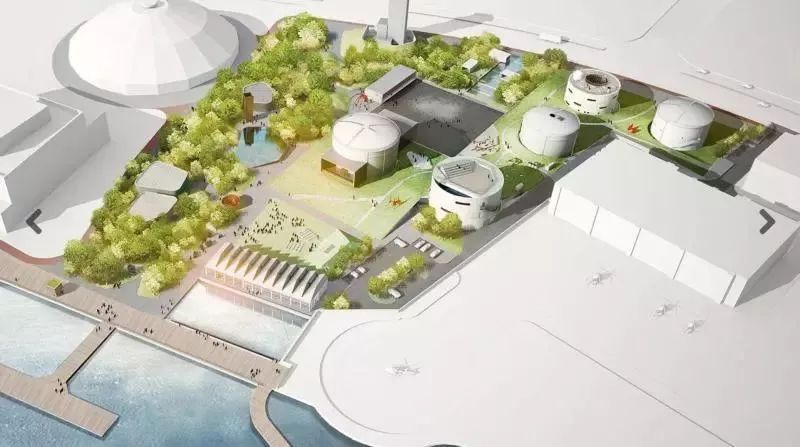 The art scene in Shanghai has been bustling more and more each year, something that will surely continue with 2018's opening of the Shanghai Oil Tank Art Park. Spanning over 60,000 sqm, the park will have an exhibition area, park, greenery, book store, learning center, restaurant and more.
Address:  West Bund Artistic Centre
Getting There: Train line 11, Longyao Road stop
Opening: 2018
Disney's Toy Story
Shanghai Disneyland's 7th Themed Area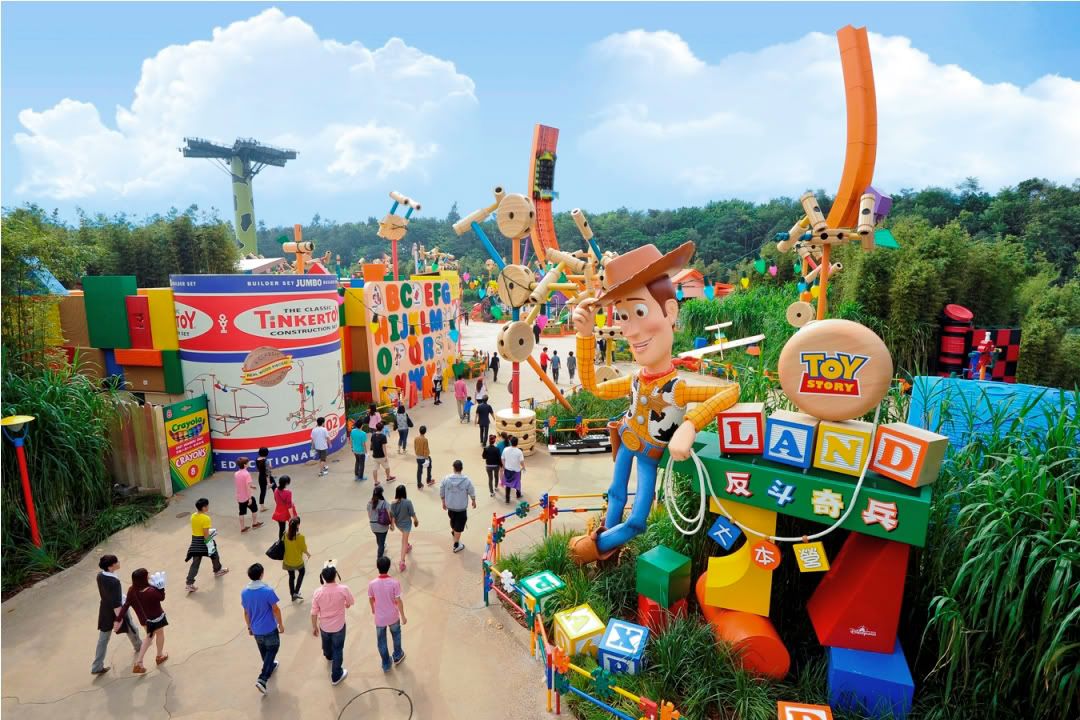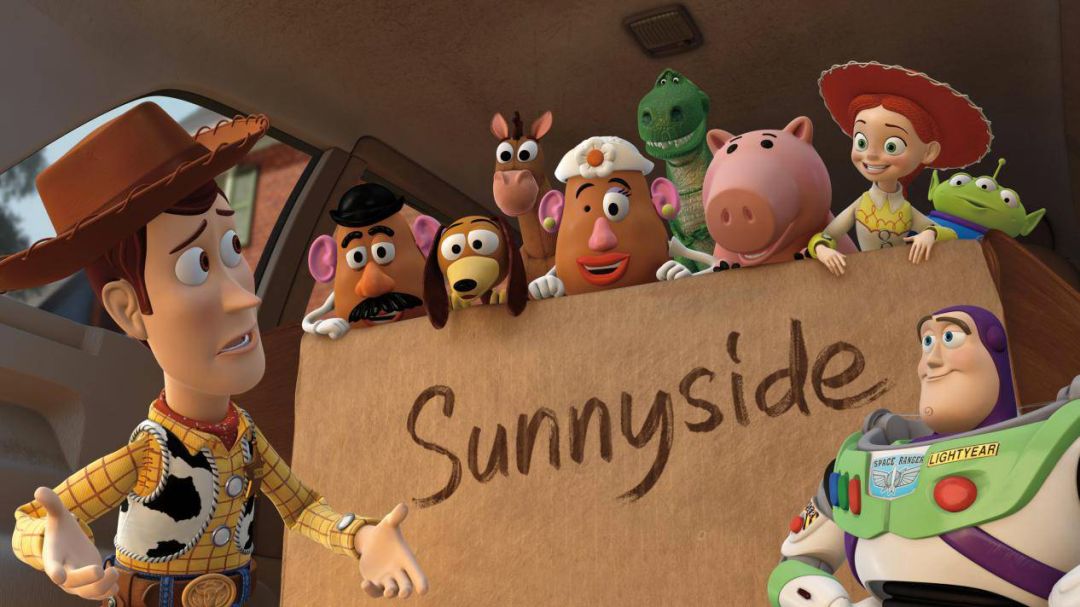 There are currently 6 themed areas of Shanghai Disneyland, and this April, the 7th, 'Toy Story Park' will open. You can catch Woody, Buzz and all your other favorite characters as they come to life. Shanghai's branch will be Asia's second largest, with the largest one currently in Hong Kong. The new park will bring the fun much closer to home though.
Address:  Shanghai Disneyland
Getting There: Train line 11, Disney stop
Opening: 26th April 2018
Shanghai Hai Chang Ocean Park
China's 20-Year Old Ocean Park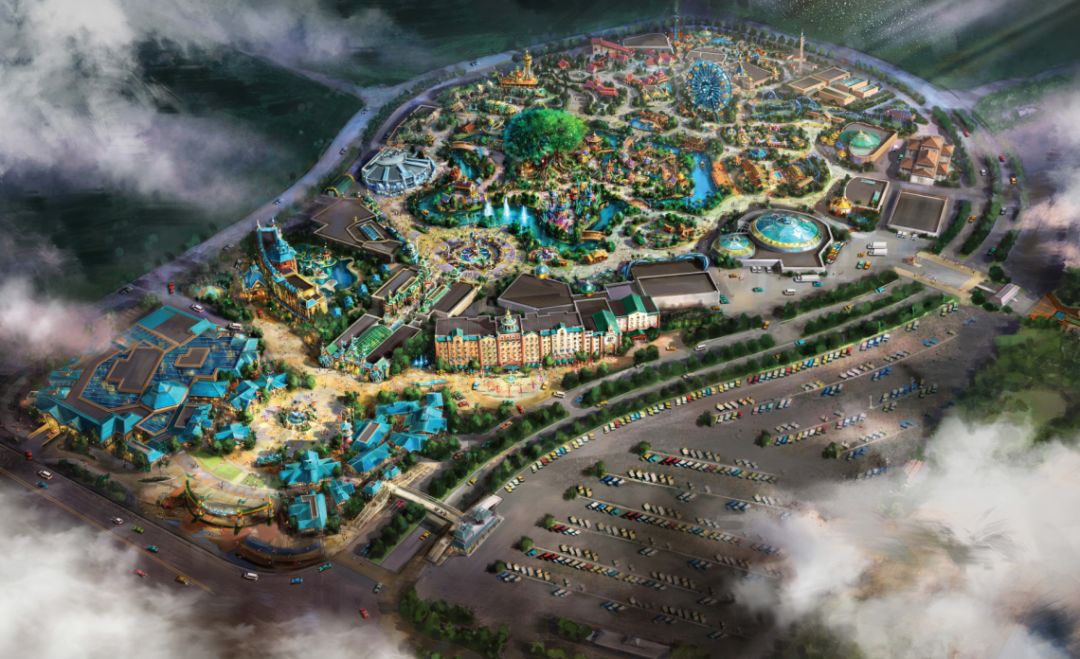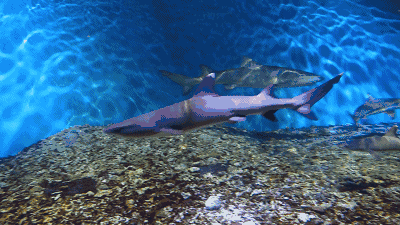 Planning for Shanghai Hai Chang Ocean Park has been underway for quite some time, and this summer it will finally arrive! The park is expected to be big competition for Shanghai Disneyland, with 12 exhibition areas, 4 large scale marine interaction zones, 3 special effects cinemas and 15 other large scale attractions.
Address: Dishui Lake
Getting There: Train line 16, Dishui Lake Stop
Opening: Summer 2018
Hotels List
Shanghai Yangyun Aman Hotel
World's Largest Aman Hotel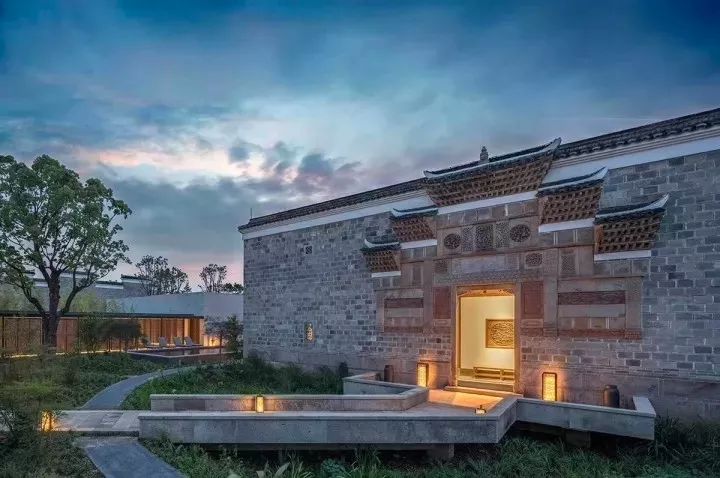 Highlight: World's Largest Aman, China's most expensive hotel room
Opening: January 2018
Number of Restaurant(s)/Bar(s): 5
The world's largest Aman hotel is coming to Shanghai. At close to RMB 6,000 per night, this hotel seeks to redefine luxury. It will provide 24 guest rooms and 13 villas to guests, and will be located in Qizhongcun.
Designed by Kerry Hill, the hotel takes pride in the spirit of traditional villages and the surrounding greenery, and incorporates these concepts into the hotel design itself.
Address: 6161 Yuanjiang Road
Tel: 021-80119999
Price: From RMB 6000/night
Bellagio Shanghai
World's Second Bellagio Hotel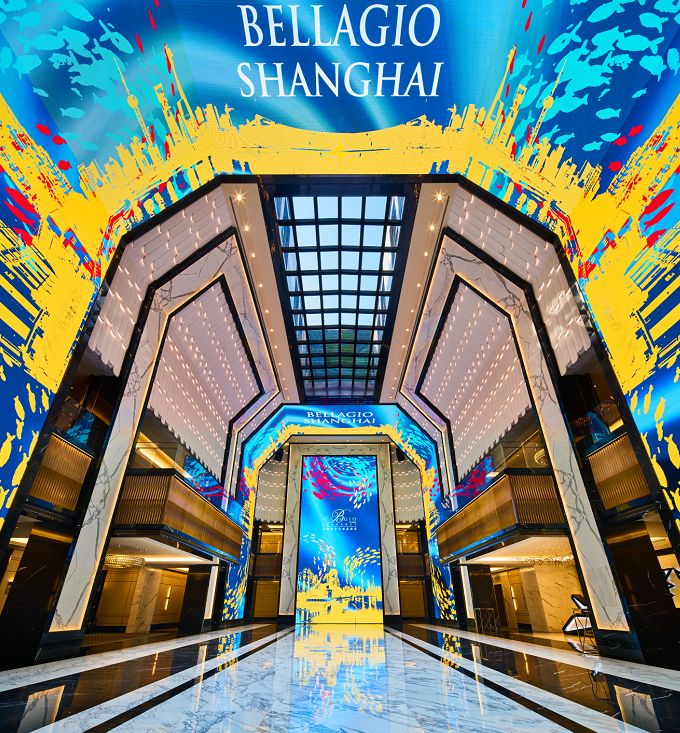 Highlight: World's second Bellagio, Art palace, first 4 storey high 270°LED screen
Opened: January 2018
Number of Restaurant(s)/Bar(s):  4, Michelin 2 stars chef Julian Serrano's LAGO restaurant
Sitting on the banks of Suzhou River, next to the historic Waibaidu Bridge, the world's second Bellagio offers a divine location with the breathtaking view of the Bund and Lujiazui skyline.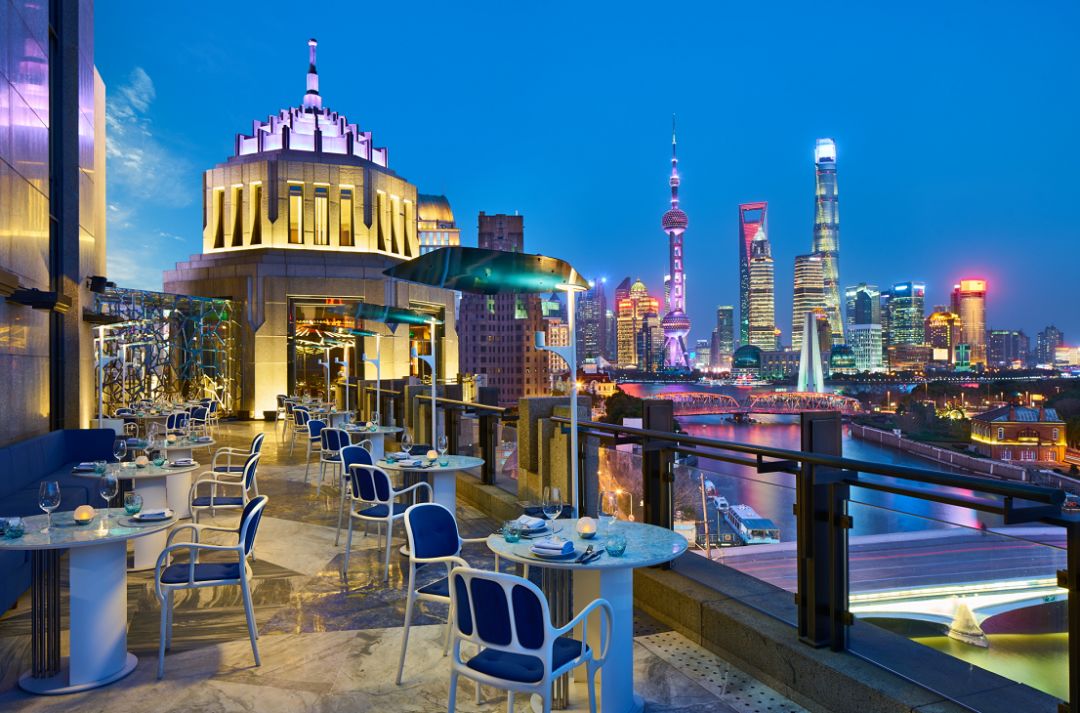 The hotel has 162 luxurious guest rooms and suites. Some guest rooms and suites feature the private terrace.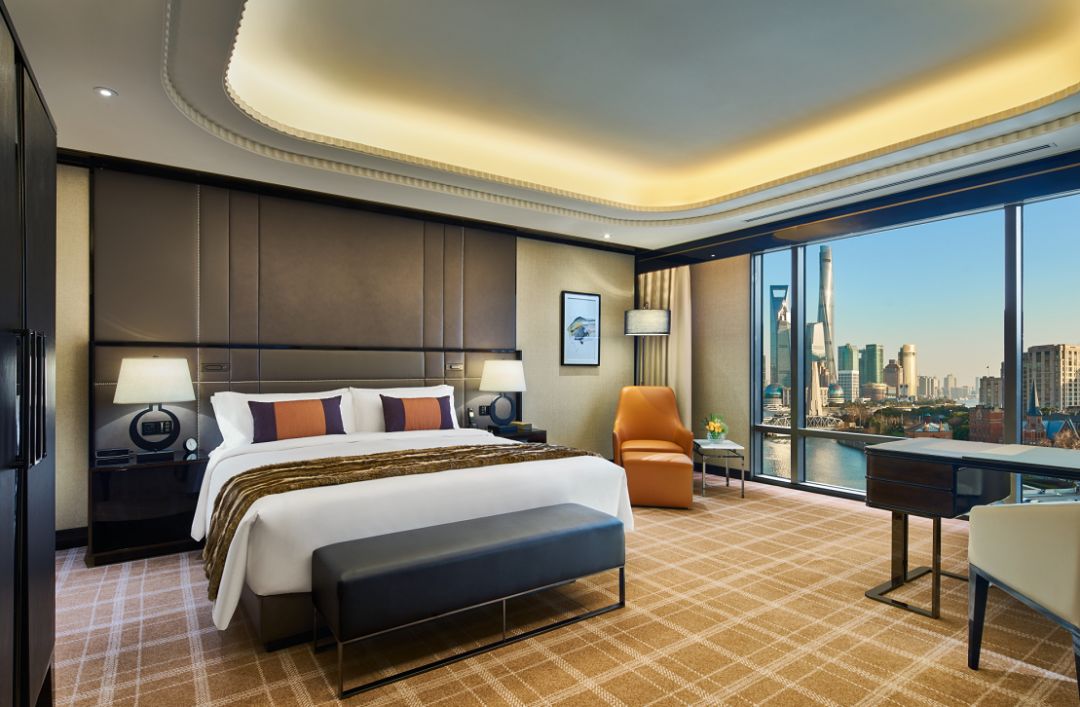 Culinary options at Bellagio Hotel define exquisite, with both international and local specialties to indulge in – LAGO by Julian Serrano serving authentic Italian cuisine, Mansion on One paying homage to Shanghai's legacy and classic Cantonese delicacies, Café Bellagio to re-create the classic American diner experience with modern sensibilities, The Lounge presenting a real touch of luxury at business or casual dining experience. 1800 square meters of event space offers varieties for all occasions. SPA At Bellagio features five suites offering tailor-made body and beauty treatments. 24-hour Gym equipped with the "Life Fitness" equipment. Integrating the luxurious lifestyle with ultimate elegance, Bellagio Shanghai is the perfect interpretation of the brand's belief – "Nothing Short of Unforgettable".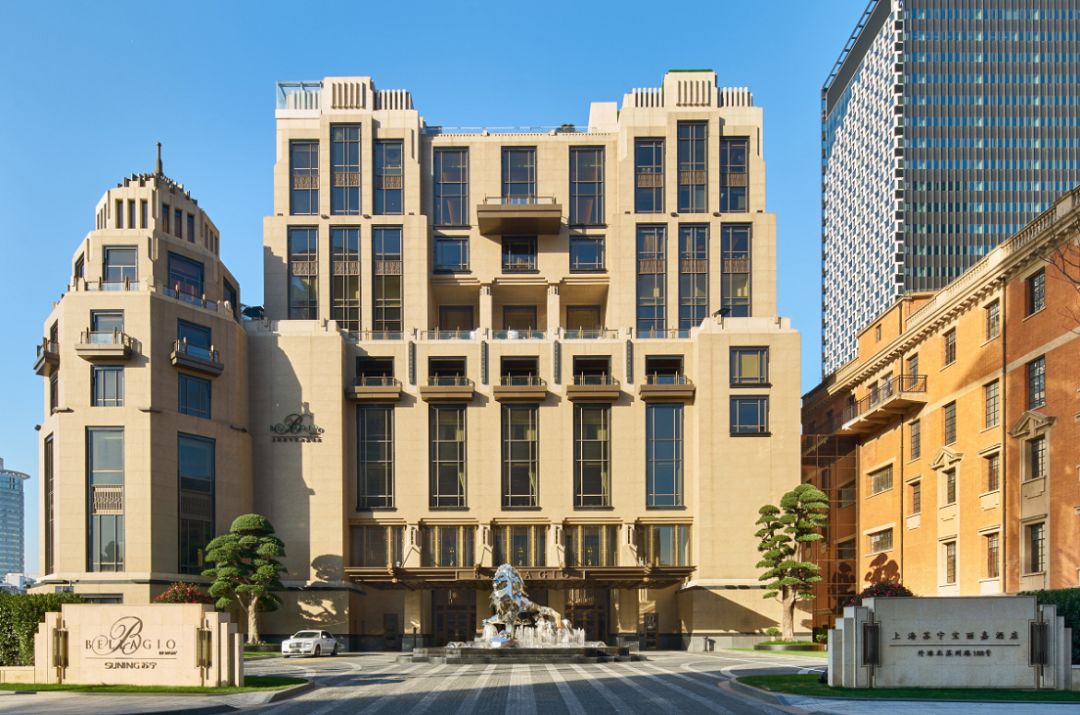 Bellagio Shanghai

Address: 188 Bei Suzhou Road
Tel: 021-36806666
Price: From RMB 3200/night
Bulgari Hotel Shanghai
Asia's third and Shanghai's first luxury branded hotel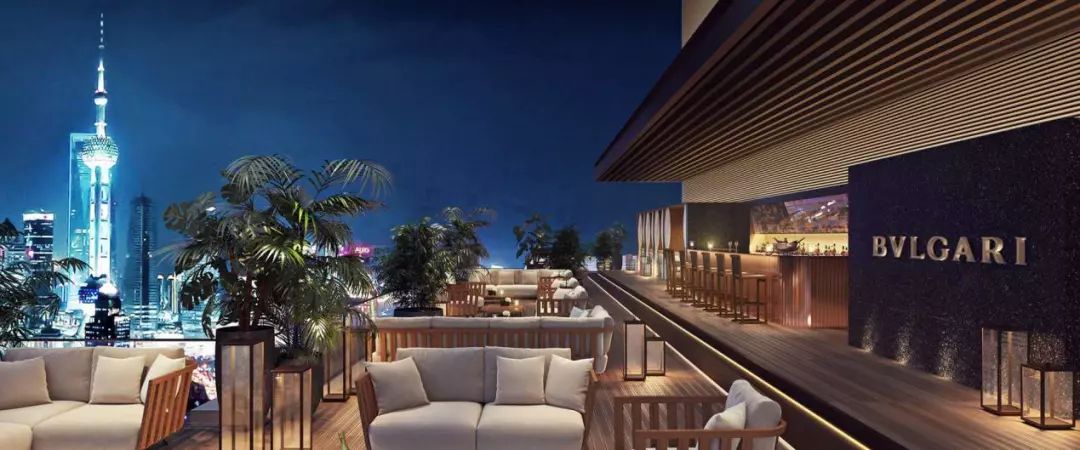 Highlight: Partnership with luxury brand, Asia's second Bulgari Hotel and one of Shanghai's largest water therapy center
To Open: 2018
Number of Restaurant(s)/Bar(s): 6, 2 restaurants + 4 bars
In 2018, the world's fourth and Asia's second Bulgari hotel will be coming to Shanghai. Located in the bustling Suzhou river area, the Bulgari hotel will take up the highest 8 floors in the 48-storey Bulgari building. The current plan is managed by Foster+Partners, and the interior design is completed by one of Bulgari's go-to partners, Antonio Citterio.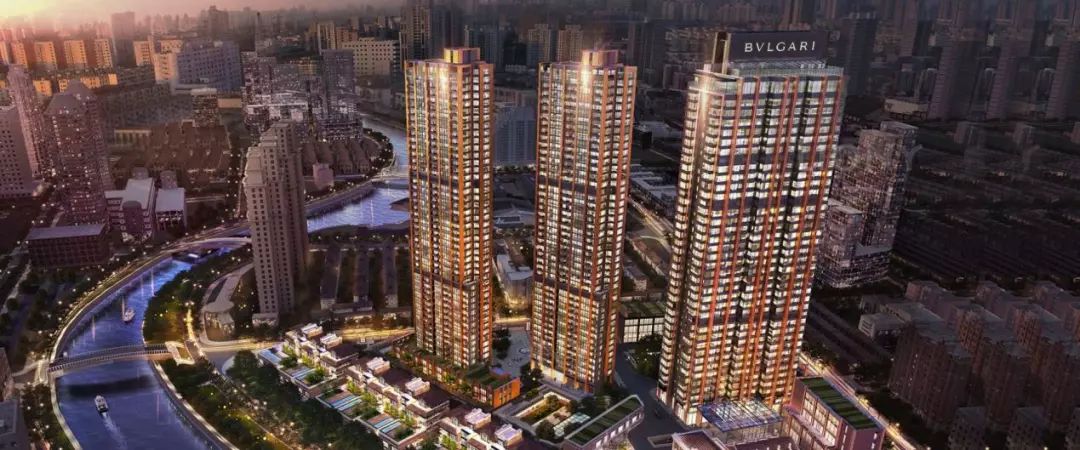 There will be a total of 82 rooms and suites. The average room size is just over 60㎡, and all the furniture will be handmade. Within the hotel, there are a total of 4 bars, and the rooftop bar La Terrazza comes with a spacious terrace providing a great cityscape view.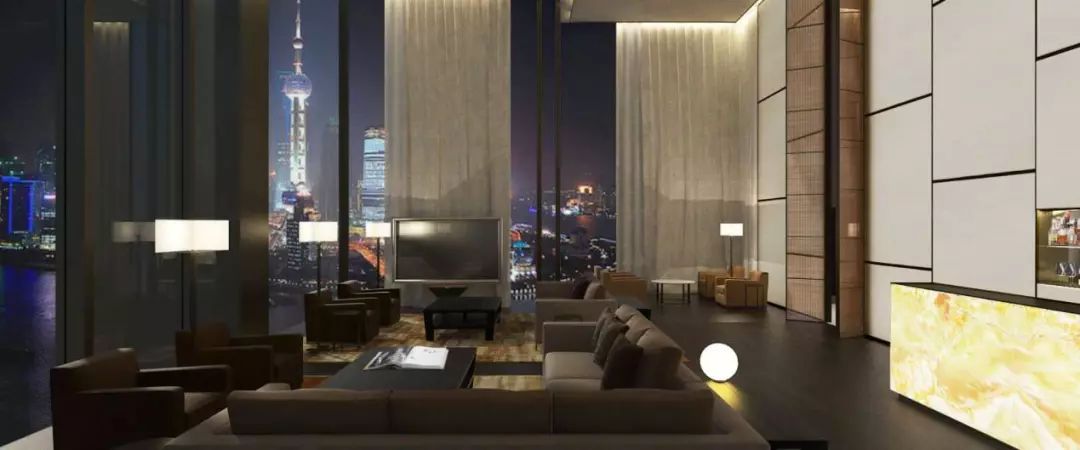 Additionally, there are 2 other restaurants, of which one is Italian and spans over 3 floors. With a menu made from local organic ingredients, and offering over 500 wines and champagnes, indulge in a decadent treat at the here.  Alternatively, hit up the Chinese restaurant, which takes up part of the old Shanghai Commercial Building. There's also a water therapy center that spans over 2000㎡ and offers the latest European water therapy products and services to visitors.
Address: No. 33 Nanbei Road
Price: To be confirmed
Anandi Hotel and Spa
Authentic Outdoor Plains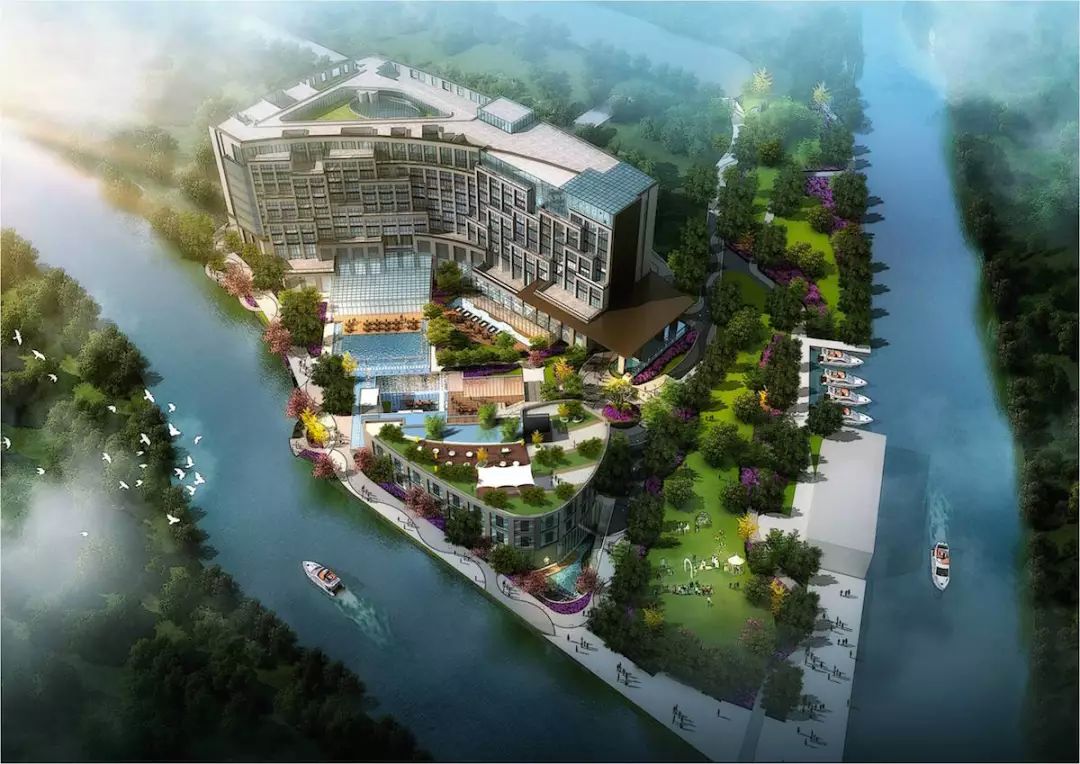 Highlight: Centred around healthy lifestyle, Shanghai biggest professional exercise centre
Opening: 2018
Number of Restaurant(s)/Bar(s): 3
Anandi Hotel and Spa will offer guests a health and wellness concept along the Suzhou riverside.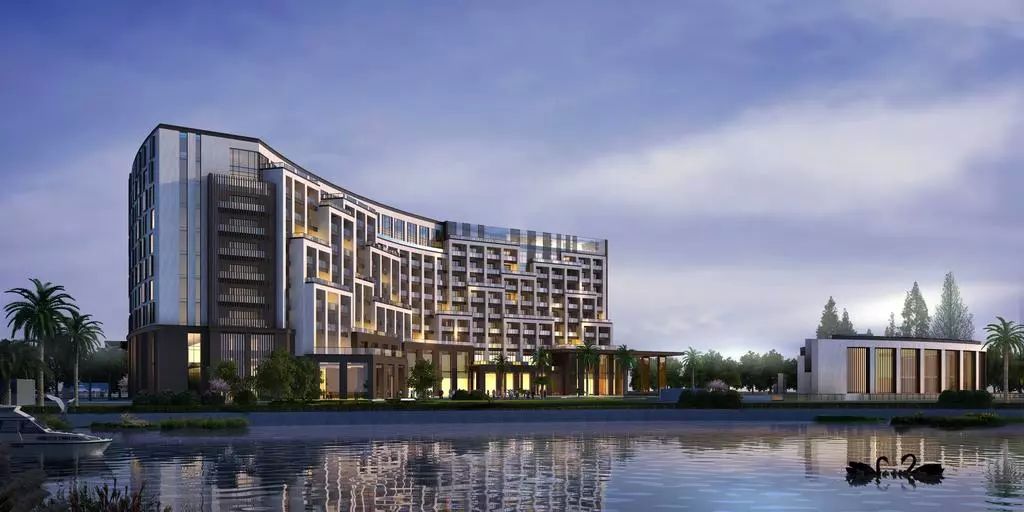 The guest rooms will follow a wood theme, and will be decorated with energy stones, lava lamps and more natural elements. Each room will also have nano-energy flooring, natural stone bathtubs, a revitalizing tangquan healing space and natural bedding.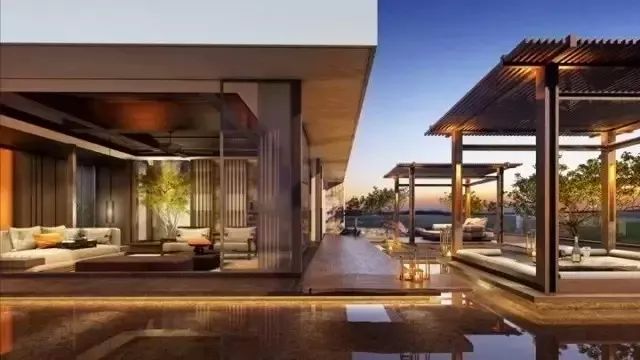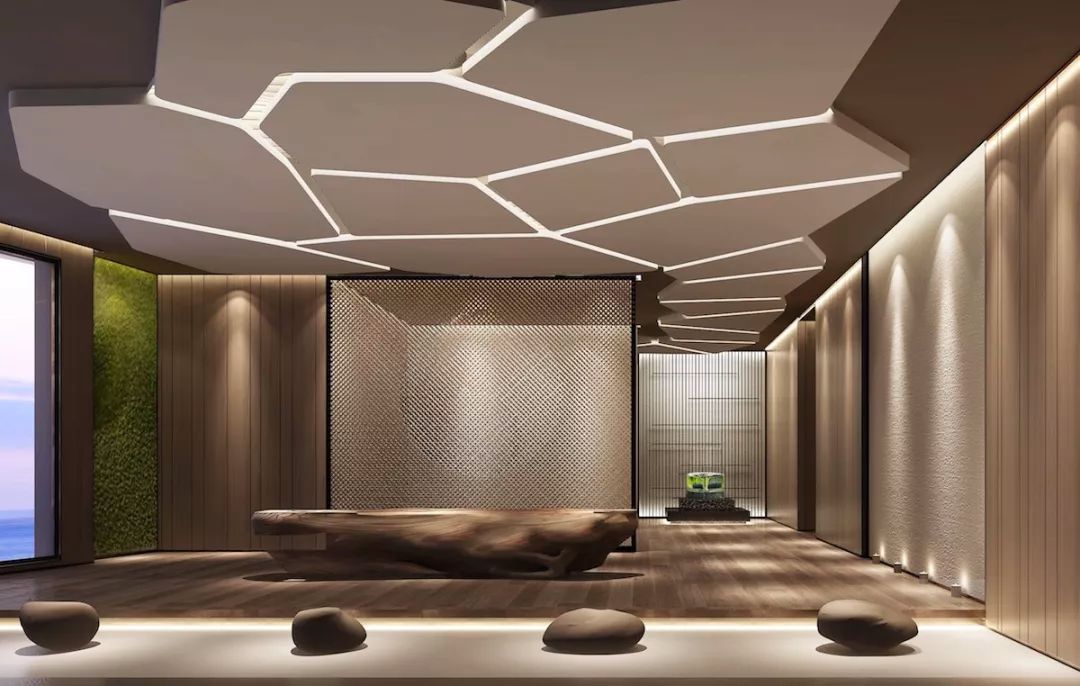 The hotel will be Shanghai's largest health center, spanning over 5,000 sqm with 23 SPA rooms, 4 private health check up and consultation rooms, and 600 sqm lesson and work area. The center will also include a spa and water therapy zone as well.
Address: No. 7 Linhong Road
Tel: 021 - 22279999
Price: To be confirmed
EDITION Hotel
4th in the world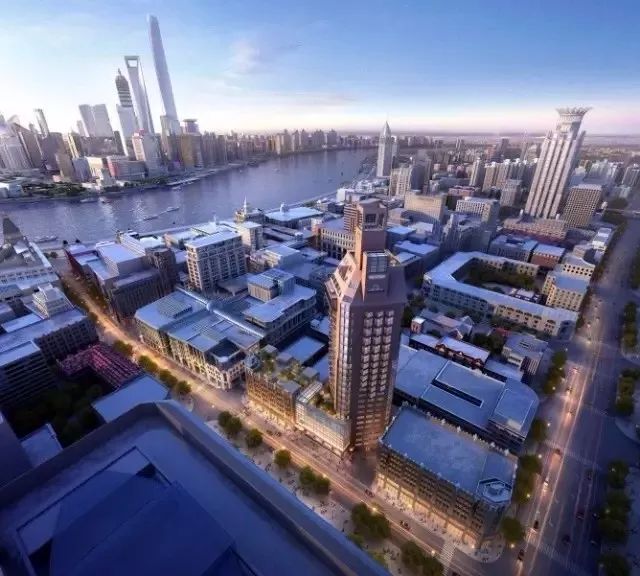 Highlight: 4th branch, located in East China Electric Power building, inspired by 1930s Shanghai-style 20th century
Opening: Mid 2018
The EDITION Hotel Shanghai will be situated in Nanjing Dong Lu commercial circle, and will preserve Huadong Electrical building's exterior.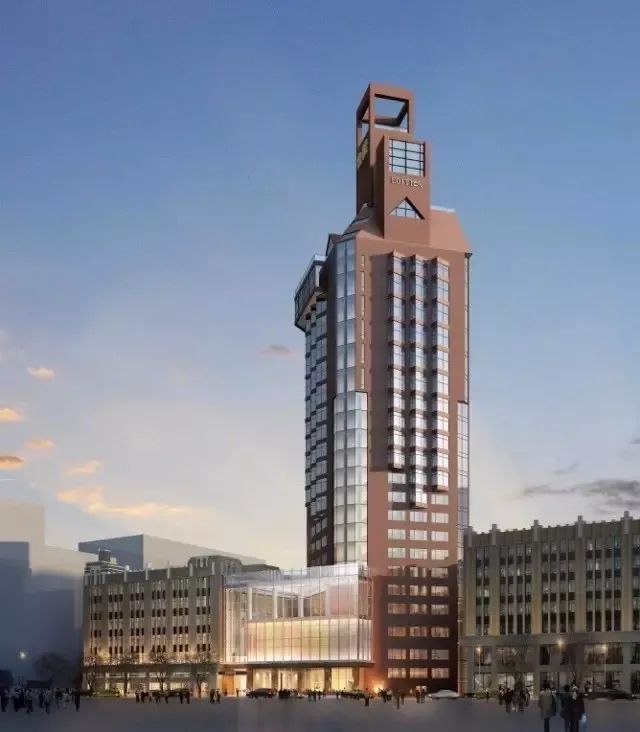 Designed by Ru En, there will be 10 floors for public use, and the design is inspired by 1920s and 30s Shanghai. Dining options here will be headed by EDITION, who will have 3 restaurants, 3 bars and clubs, 2 rooftop bars in the hotel.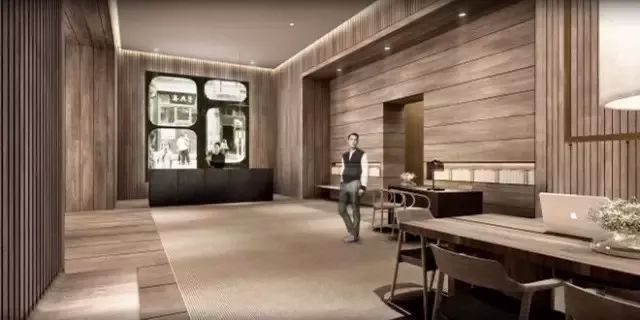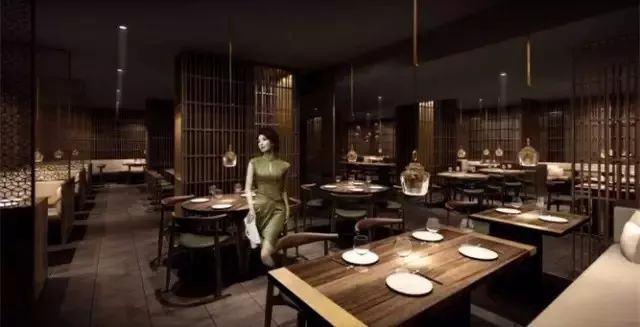 There will be a total of 145 guest rooms, which will all follow EDITION's minimalistic style and large use of wood, evoking a sense of home and overlooking Shanghai's iconic cityscape view.
Address: No. 199 Nanjing Dong Road
Tel: 021 - 52997687
Price: To be confirmed
The Middle House
Fourth Shelter Series Hotel by The House Collective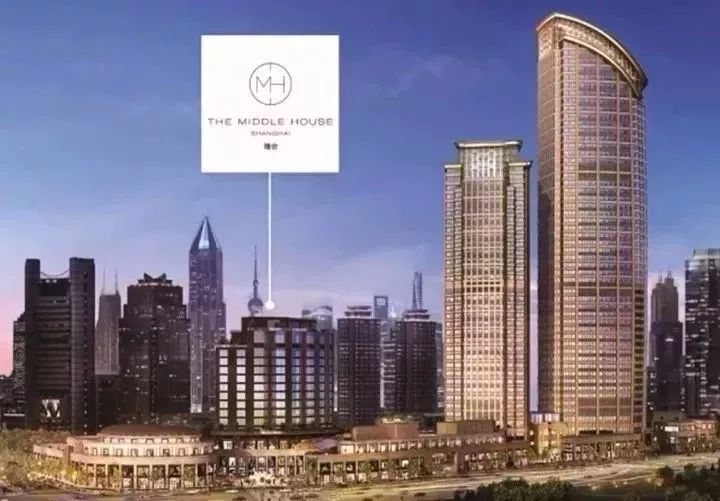 Highlight: Fourth Shelter Series Hotel by The House Collective, East-oriental and Italian mix
Opening: First quarter 2018
Number of Restaurant(s)/Bar(s): Unknown
The world's fourth shelter series hotel by the House Collective, the previous 3 hotels were located in Hong Kong, Beijing and Chengdu. The hotel will be located at the convenient and popular Taikoo Hui.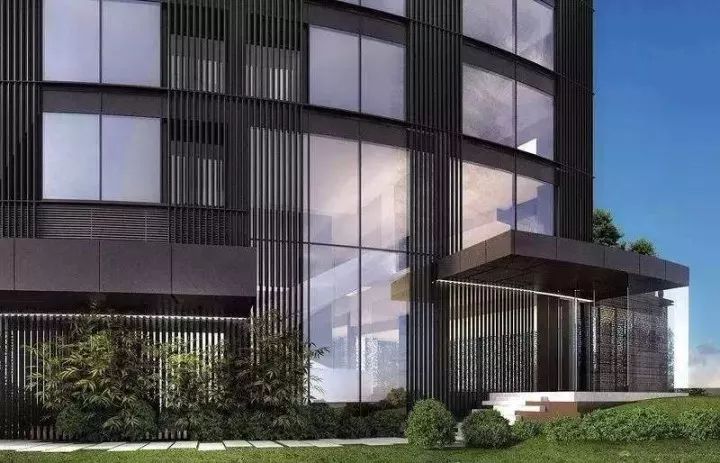 It will be designed by Milan interior designer, Piero Lissoni, who utilizes classic Italian design in the 111 guest rooms. They all follow a dark brown color scheme and incorporate Chinese art pieces to tie it back to the city's culture.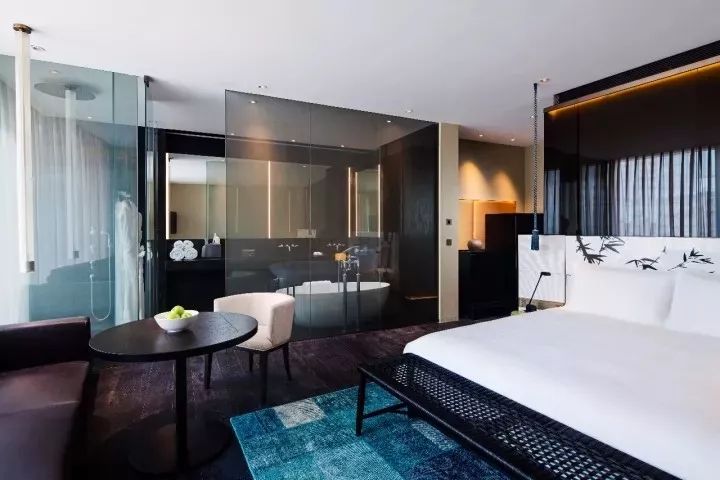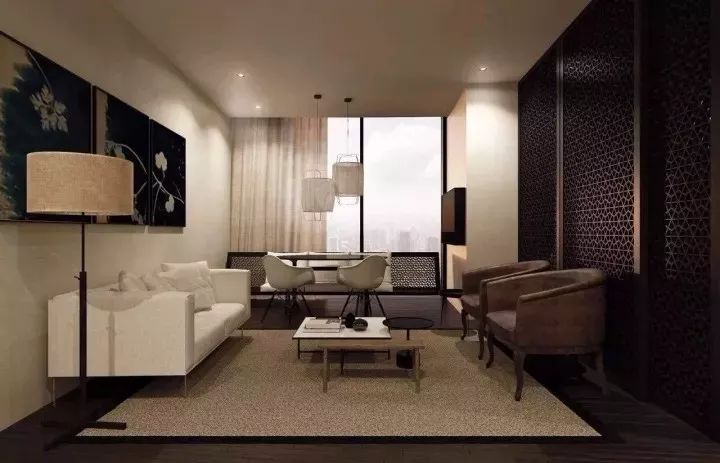 While the dining options here are currently not known, it is definitely one to be excited about as the Shelter Series hotel in Hong Kong houses the famous Cafe Gray Deluxe by famous New York chef, chef Gray Kunz.
Address: No. 366 Shimen Yi Road
Price: To be confirmed
Sukhothai Shanghai
World's second branch, Bangkok Hot Shot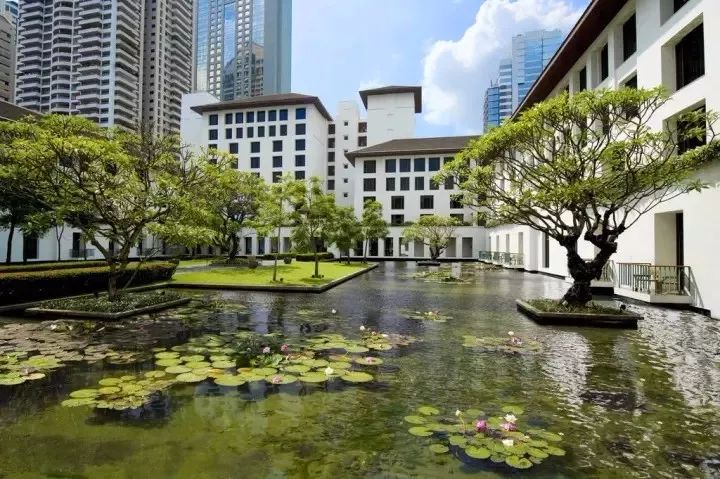 Highlight: The second in the world, Shanghai sole exquisite staff
Opening: March 2018
Number of Restaurant(s)/Bar(s): 5, La Scala an Italian restaurant led by Michelin chef Theodor Falser and head chef Stefano Sanna
Xingye Taikoo Hui has another luxury hotel, that is the Sukhothai Shanghai, which is Shanghai's only SLH hotel.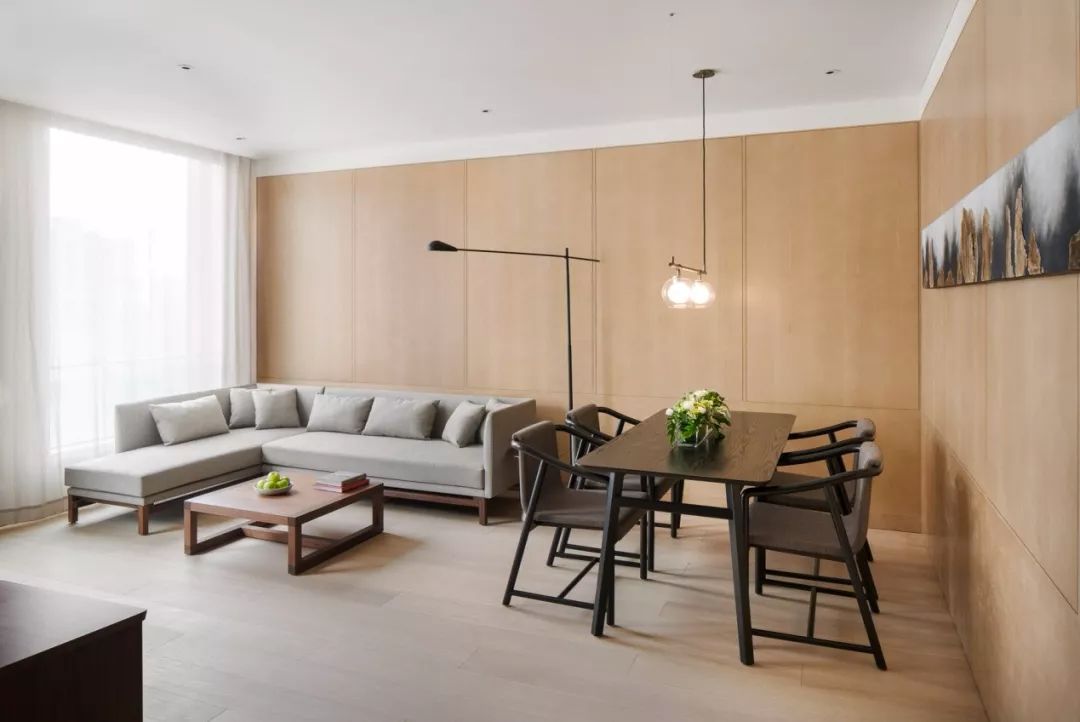 Using natural elements and unisex color schemes, the furniture and lighting here adopt a minimalistic style, and rooms are decorated with grey sofas and wooden tables to evoke a sense of home.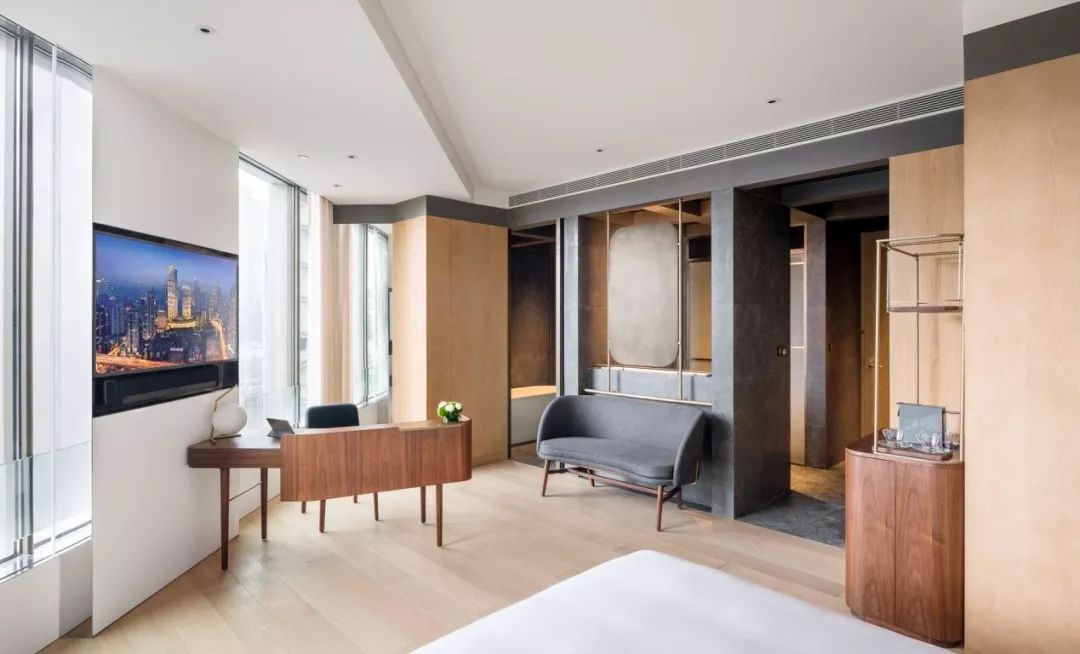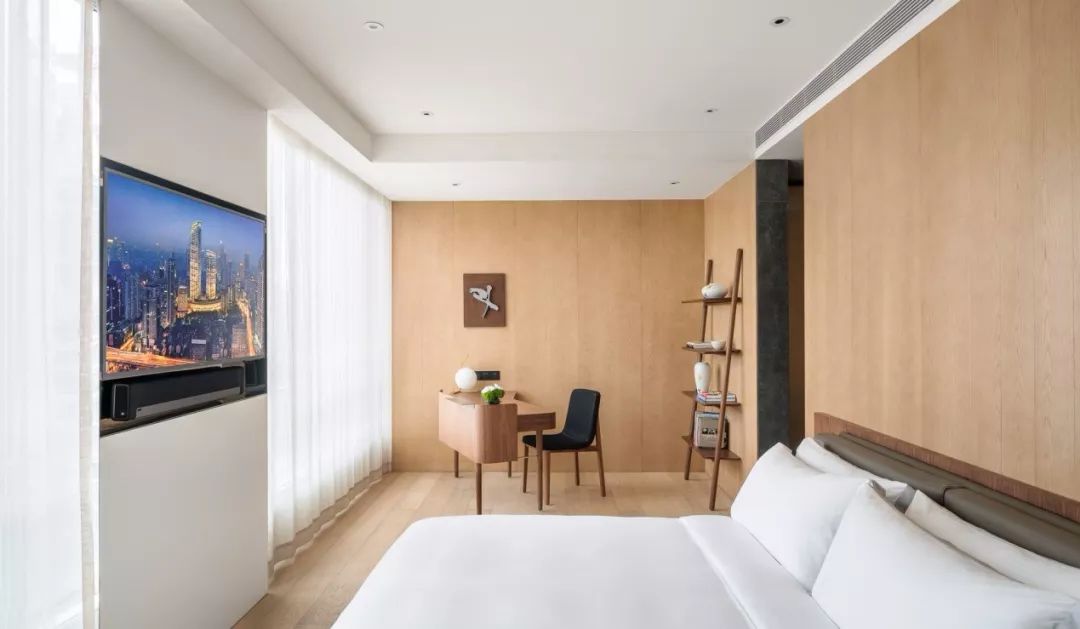 There are a total of 170 guest rooms and 31 suites, each spanning from 44 - 172 sqm. 
The hotel offers one of Shanghai's largest guest rooms, and each room comes with a 55 or 65 inch HD TV with Sonos surround sound system, smart room panel and mini bar.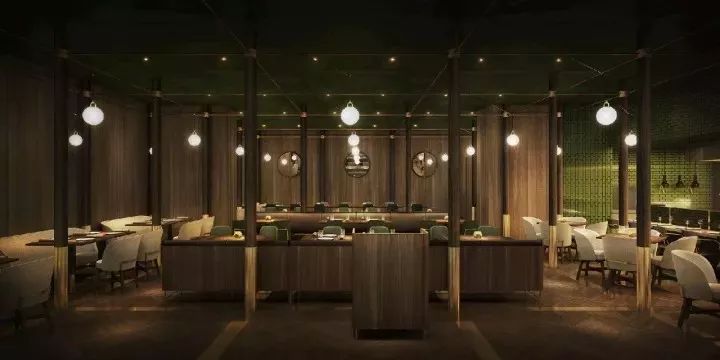 The hotel has 5 different dining options and bars, and the one to look out for will be the La Scala Italian restaurant, managed by Michelin Star chef, Theodor Falser and Stefano Sanna.
Address: 380 Weihai Road
Tel: 021- 52378888
Price: To be confirmed
Shopping Centre List
Qingpu Wanda Mall
Closest Competitor to Shanghai Disneyland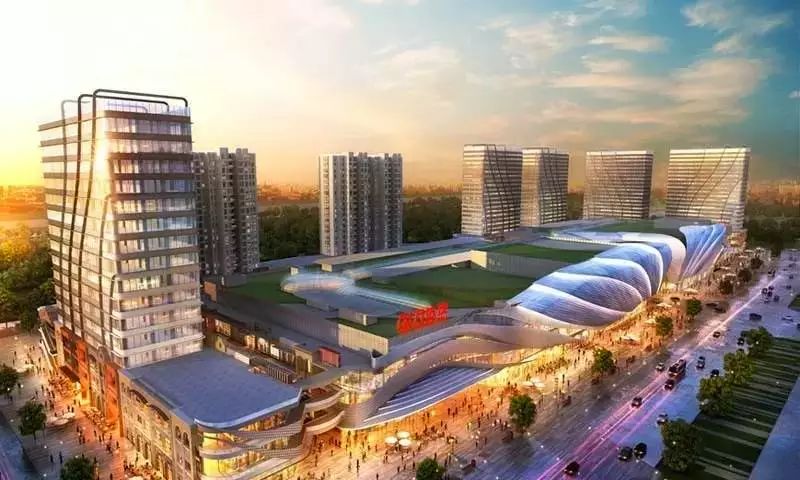 Spanning 450,000㎡, Qingpu Wanda Mall is said to be Shanghai's Disneyland toughest competitor, and the new family haven upon its opening.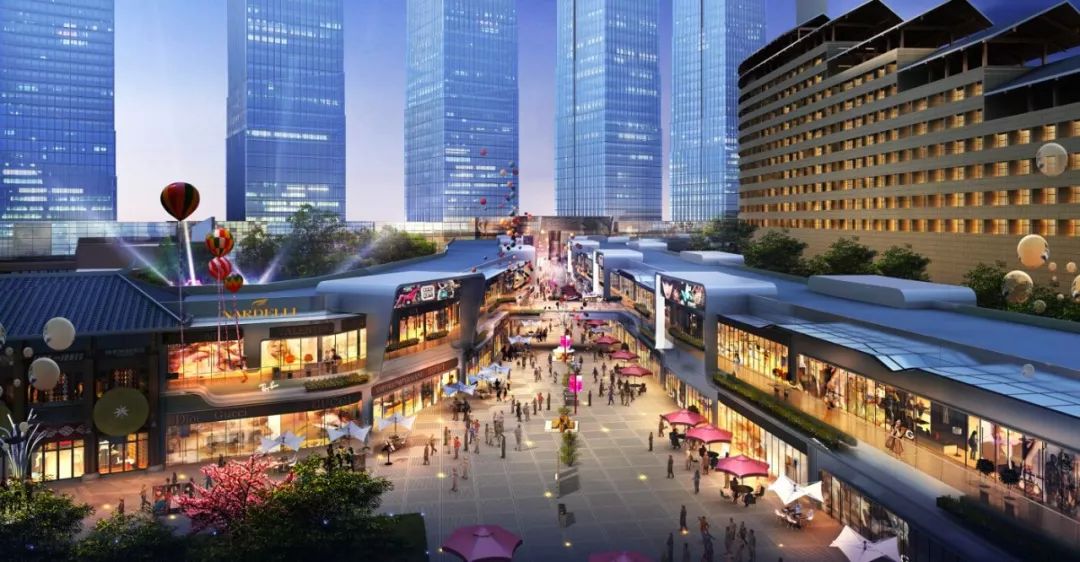 Project will include children and digital  themed parks
The 5000㎡ indoor children playground comes with a wax museum, listening room, multimedia center, art gallery, magic performance station, experimental center and more.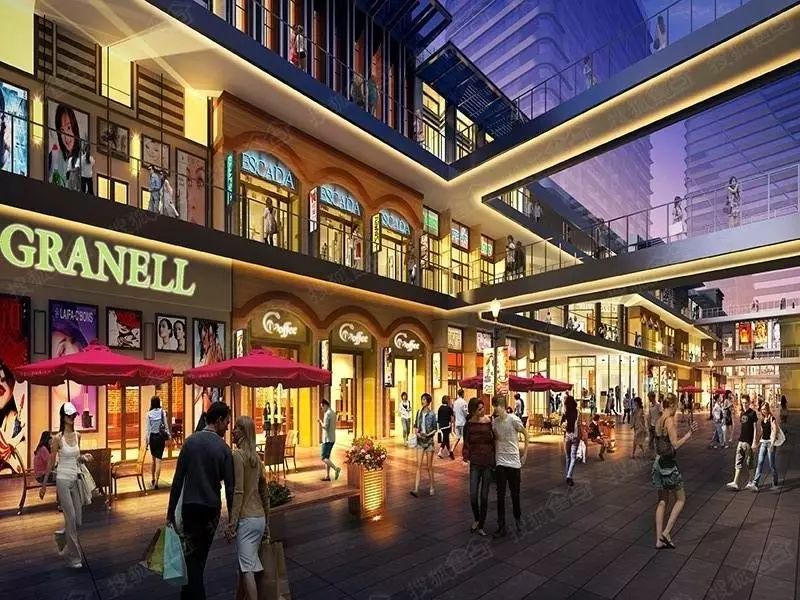 The digital park will have various 3D movie exhibitions and interaction zones, and incorporate VR and AR technologies.
Address: No. 851 Dingshan Hu Dadao
Area: Total 450,000㎡
Opening: Estimated 2018
ITC Mall
280,000㎡ Mega Mall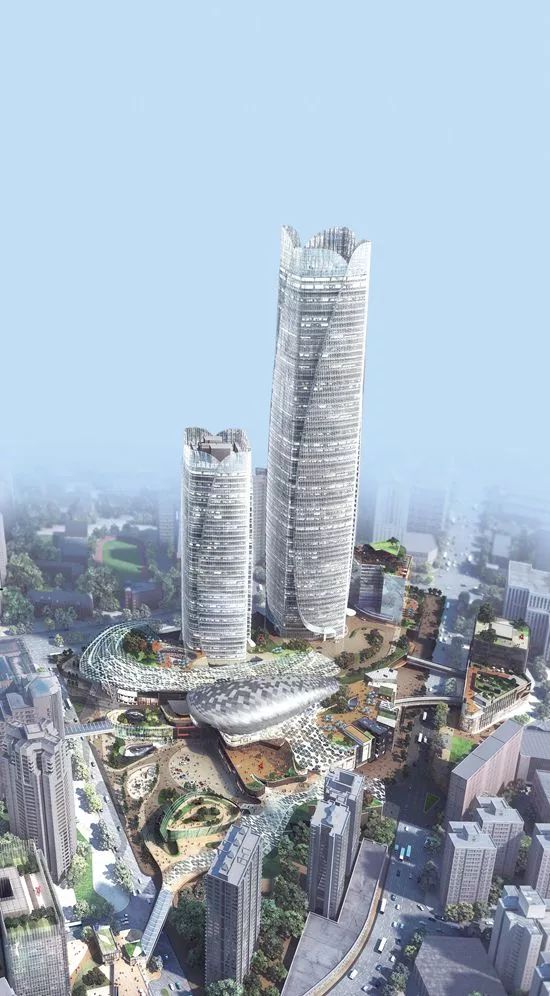 ITC is Xin Hong Group's latest project, and is one of the city's largest integrated project spanning 706,000㎡, with a commercial area of 279,000㎡.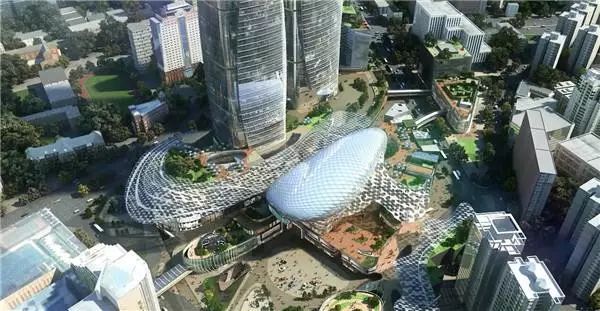 The exterior and interior design is led by Lead 8, and the mall will house top international brands, entertainment and dining options, and unique green recreational spaces.
Address: Jieshan Lu Guangyuan Xi Road
Area: 279,000㎡
Opening: Estimated 2018
Daning Jiuguang Mall
"Jiuguang" second's mall in Shanghai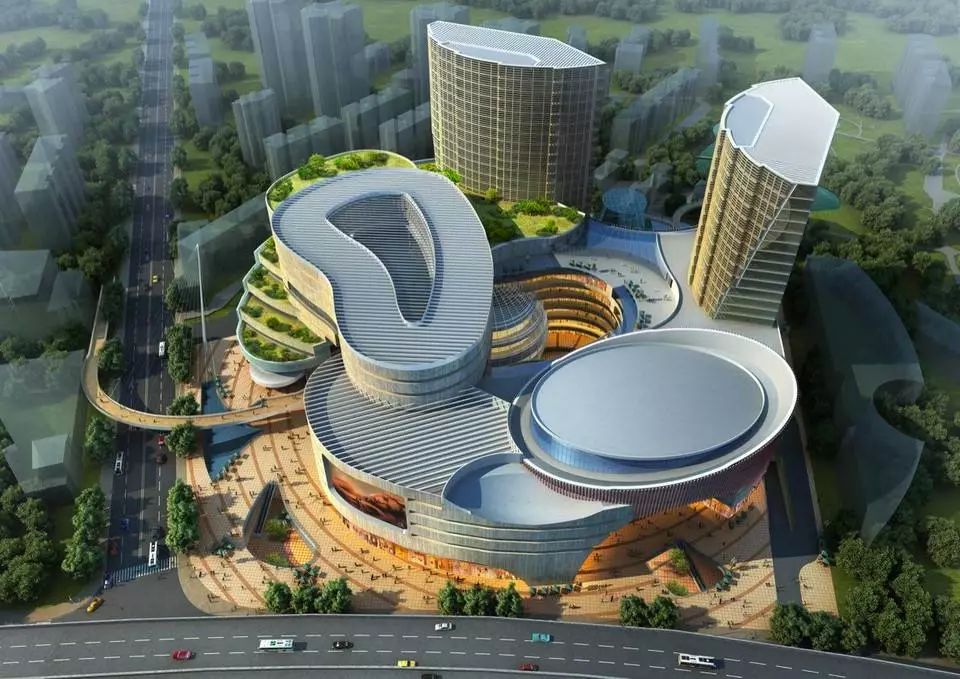 Jiuguang's second mall in Shanghai, the 348,000㎡ space has a 180,000㎡ commercial area, and a 80,000㎡ parking lot, making it the largest mall in Daning commercial circle.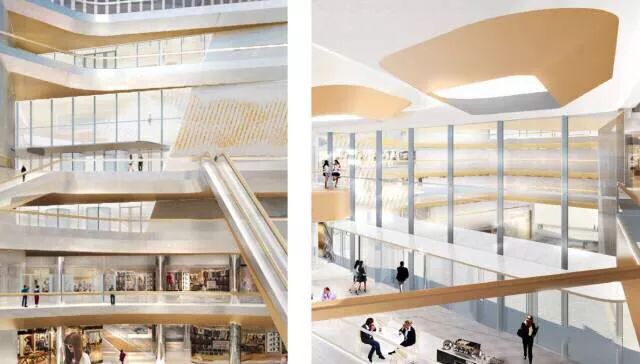 Allowing the public to roam freely, the mall has a shopping area, a rooftop garden, a commercial center and pavilion, all aimed at providing an adventure for shoppers.
Address: No. 411 Dading Road
Area: Total 348,000㎡, commercial 180,000㎡
Opening: Estimated March 2018
Bailian Chong Ming Commercial Center
Chong Ming's first integrated commercial landmark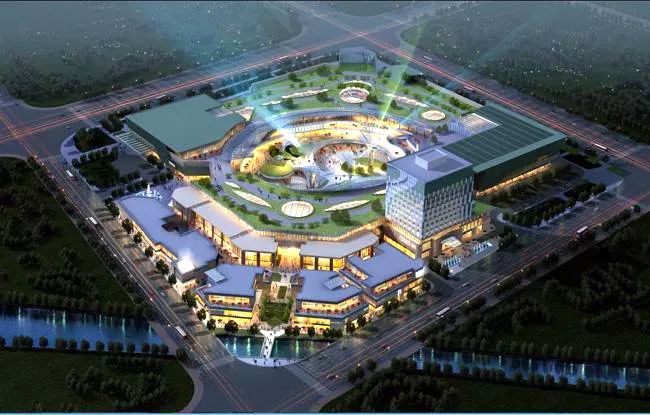 Chong Ming island's first integrated commercial landmark, the center will span 236,000㎡, with commercial areas reaching up to 185,600㎡.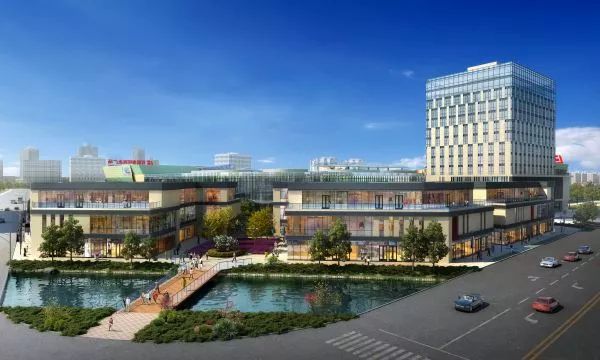 With RMB 2 billion of investment, the project will have a Chong Ming cultural street, a sales center, cinema, dining and entertainment options.
Address: No. 2377 Cuizhu Road
Area: Total 236,000㎡, commercial 185,600㎡
Opening: Estimated late 2018
Ikea LIVAT Shopping Center
World's largest RMB 7 billion Ikea LIVAT Shopping Center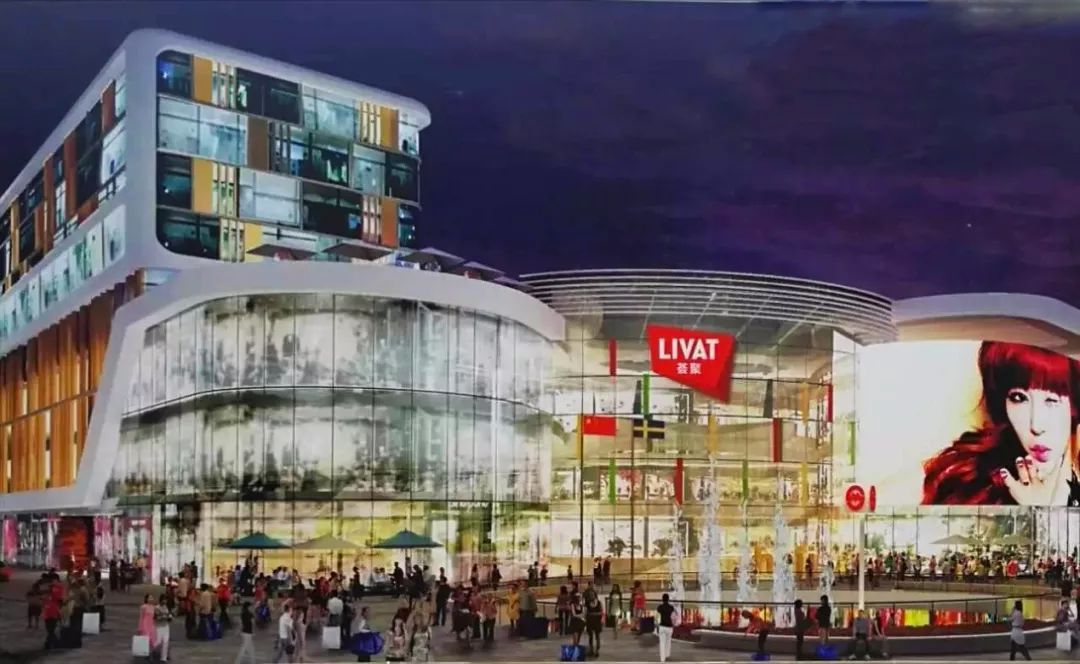 China's fifth and Shanghai's first Ikea LIVAT Shopping Center is said to be a RMB 7 billion investment, and will outweigh the Beijing store, making it Ikea's largest investment to date.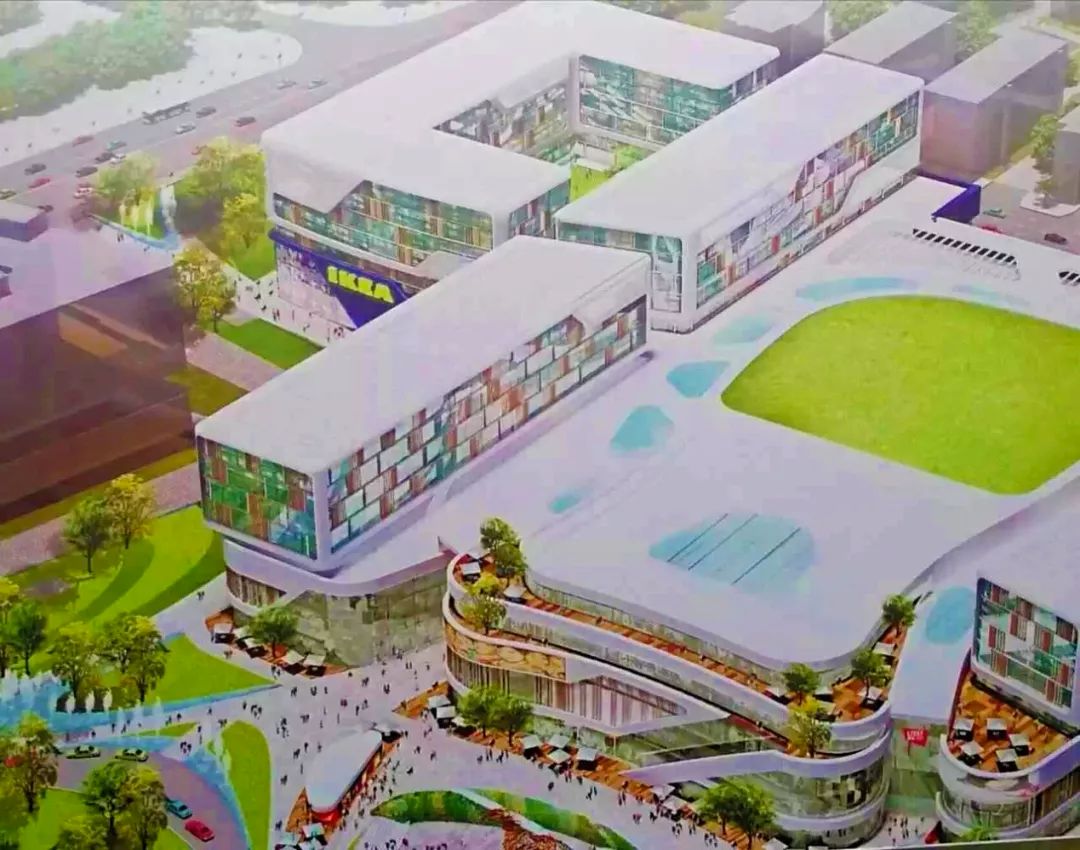 There will be a total of 300 brands here in future, including foreign and local brands comprising of dining, entertainment, digital, supermarket, cinema, cultural and education, athletic and more options.
Address: Hongqiao Linkong Economic Park
Area: Total 150,000㎡
Opening: Estimated 2018
CITIC Pacific Wanda Plaza
Partnership between CITIC and Wanda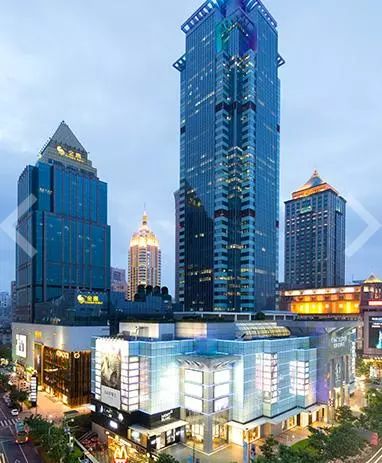 The first partnership between CITIC and Wanda, the shopping mall will span 150,000㎡ and provide dining, fashion, educational, entertainment and more options to families.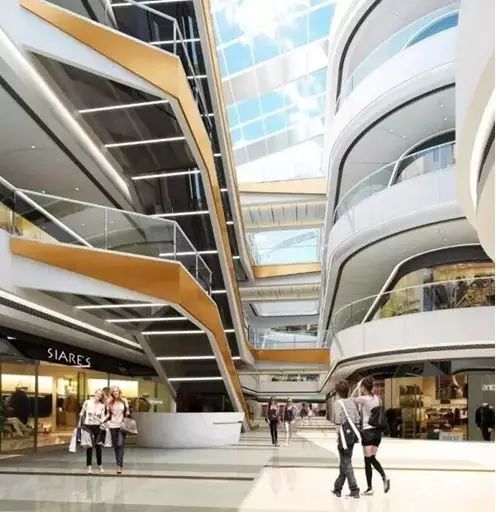 Currently, the mall is said to house an ice skating rink, IMAX, new concept KTV and more.
Address: 447 Shengxin Road
Area: Total 150,000㎡
Opening: Estimated 1 October 2018
Shanghai's Front Bund Taikoo Li
Larger than brother company, Xingye Taikoo Hui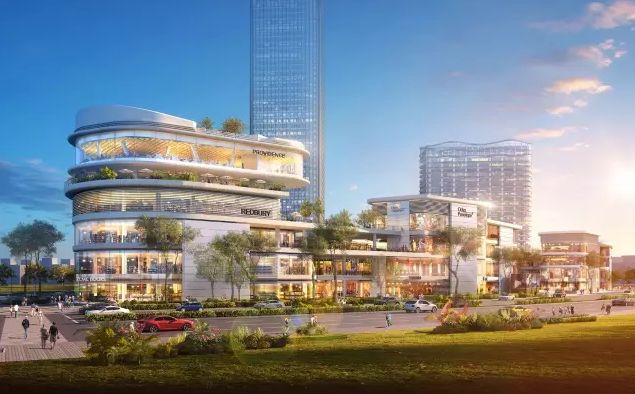 The project will incorporate Chengdu Yuanyang Taikoo Li street design elements and style.
The mall will have 3 basement floors and 7 above the ground levels, spanning over 124,000㎡. It is said to be Shanghai's most highly-anticipated shopping landmark.
Address: Dongyun Road Yangsi Xi Lu
Area: Total 210,000㎡, commercial 124,000㎡
Opening: Estimated late 2018
LuOne
Old Luwan's First True Shopping Mall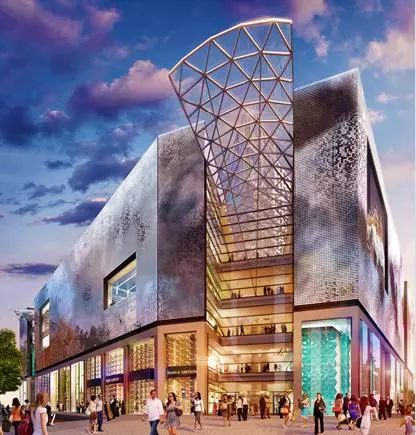 Famous architect, Moshe Safdie's first project in China, LuOne will be the city's green oasis, with a 10m water wall, wind chime walls, and more.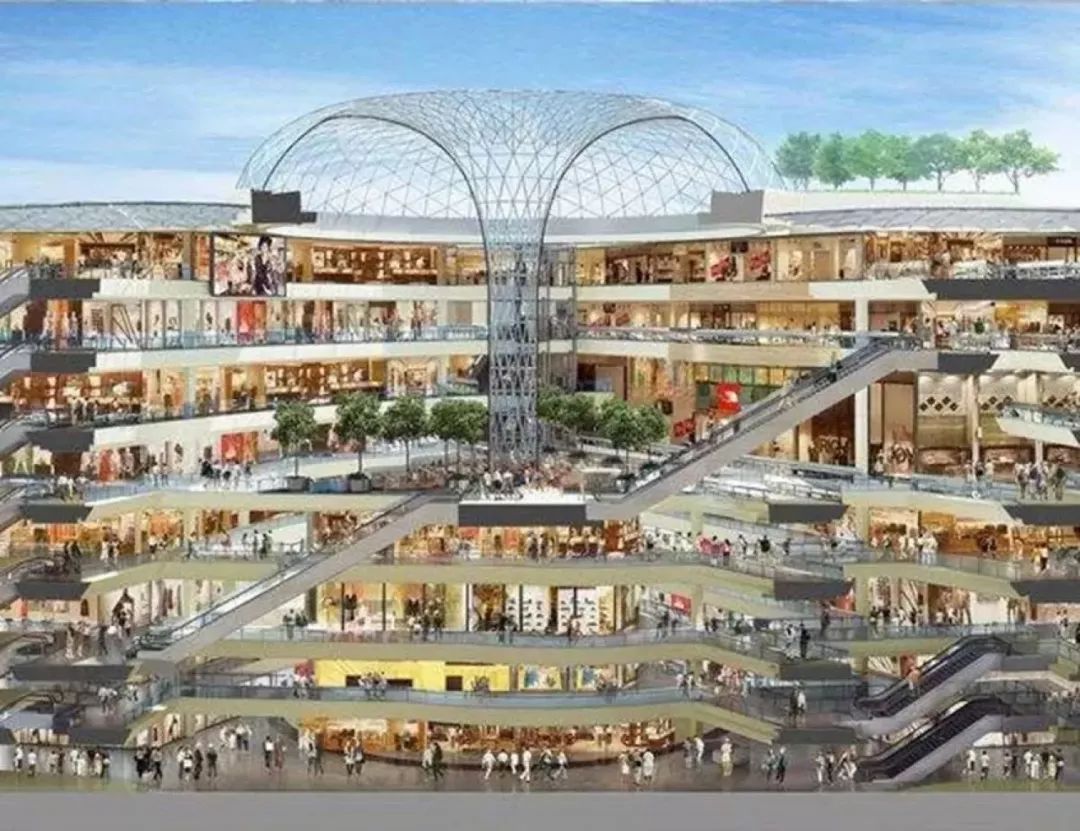 Old Luwan's first proper shopping mall, the mall will house many international fashion brands and dining outlets, and bring art and lifestyle activities to the public.
Address: Xujiahui Lu, Madang Lu
Area: Total 139,000㎡, commercial 90,000㎡
Opening: Estimated early 2018
Xcity
Surrounded by nature and providing an experiential shopping experience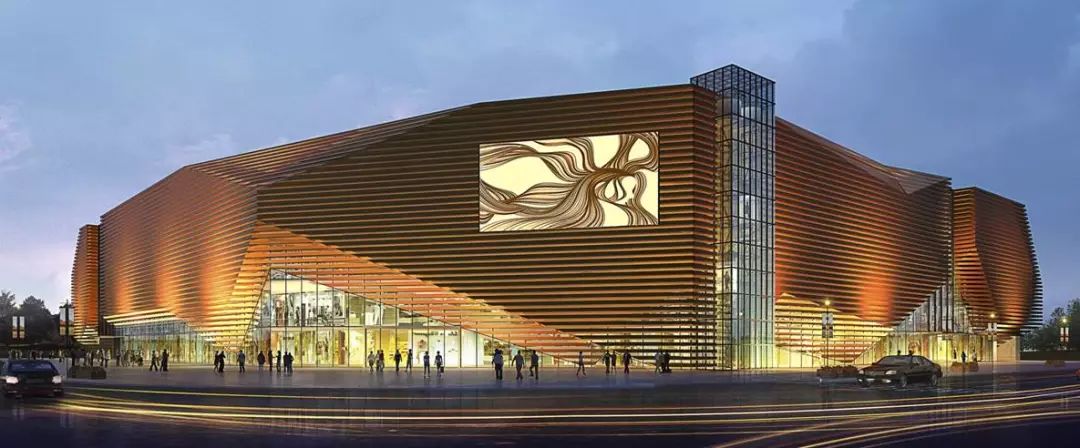 For the experiential shopper, XCity offers dining, shopping, recreational and entertainment options in their mall.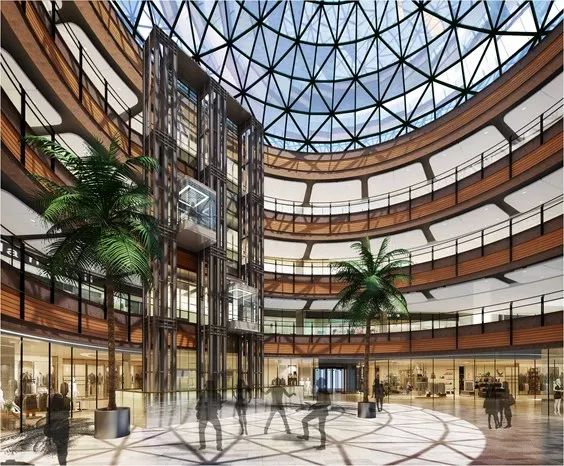 Using green technology, nature is a large theme of this mall, as the mall is well-decorated with greenery and boasts a perfect combination of nature and modern man-made creations.
Address: Huan Cheng Dong Lu Yun He Bei Lu
Area: Total 80,000㎡, commercial 67,000㎡
Opening: Estimated May 2018
Xingguangyao Square
Female-oriented shopping floor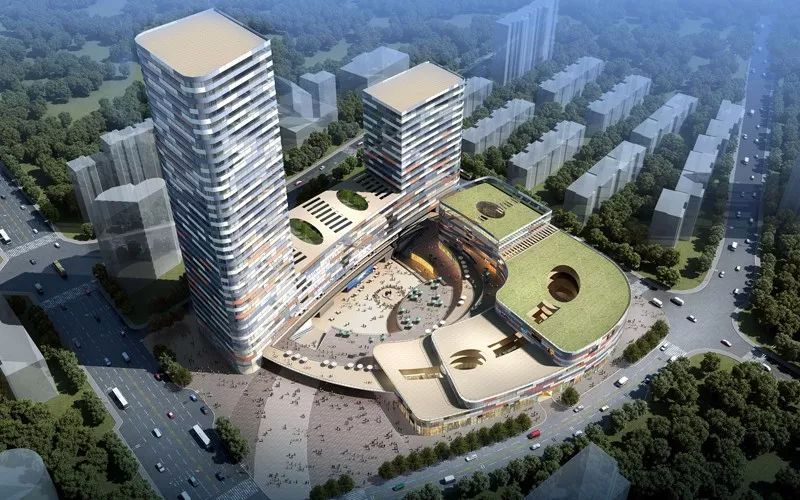 A family shopping center, expect shops like Bravo, CMC Cinema, Wills Gym, Waixingren Art Themed Pavillion, Rooftop Football, intergalactic battle center, and a female-oriented shopping floor at Xingguangyao Square.
Address: 199 Chaozhou Road
Area: Total 296,000㎡, commercial 58,000㎡
Opening: Estimated June 2018
Renovation Projects
Shimao International Plaza
International Fashion Brand Haven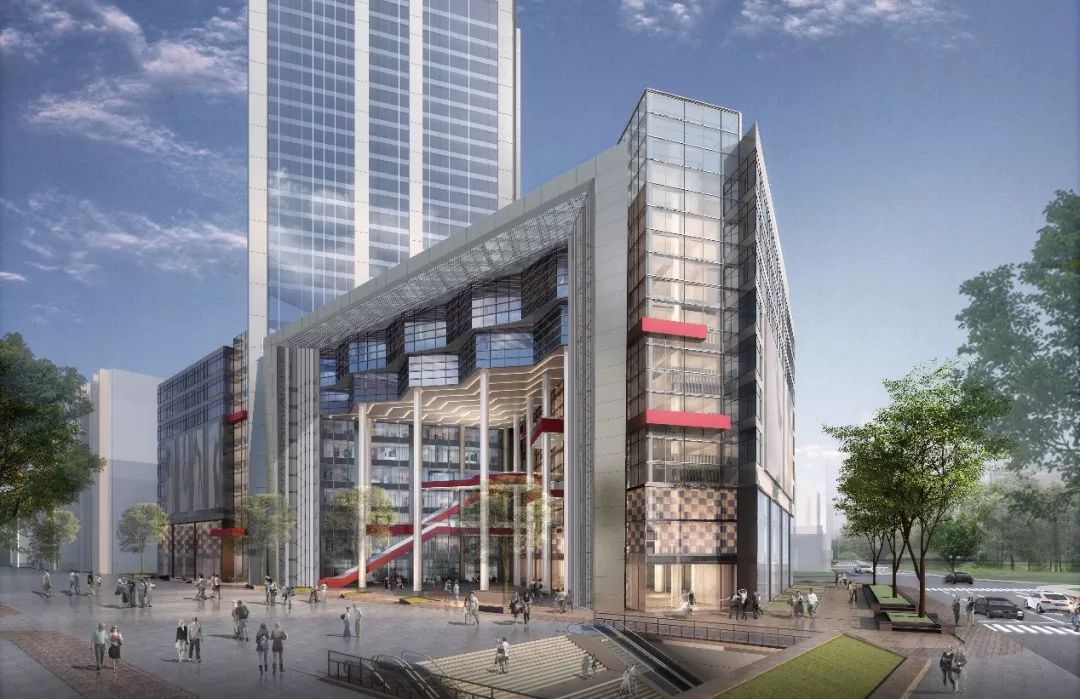 Located at Nanjing Dong Lu, Shimao International Plaza will follow a theatre concept in its renovation works, and industrial design style. The newly renovated plaza will target female shoppers with up to 90% of the stores filled with brands.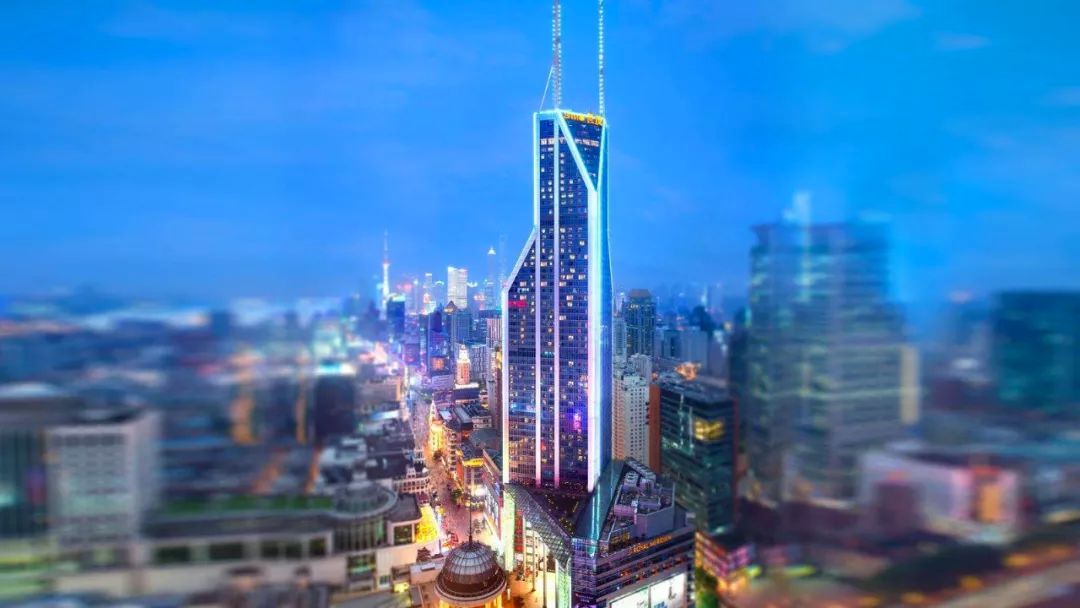 Some of the shops to look out for include the Nike flagship store, Asia's only M&M flagship store, Sephora's Asia flagship store, the World's only bund-themed Hello Kitty Center, and World's first Sisyphus travel-themed bookstore and more.
Address: 829 Nanjing Dong Road
Area: Total 170,000㎡, commercial 43,000㎡
Opening: Estimated 2018
Columbia Park
International Park turned Trendy Lifestyle Space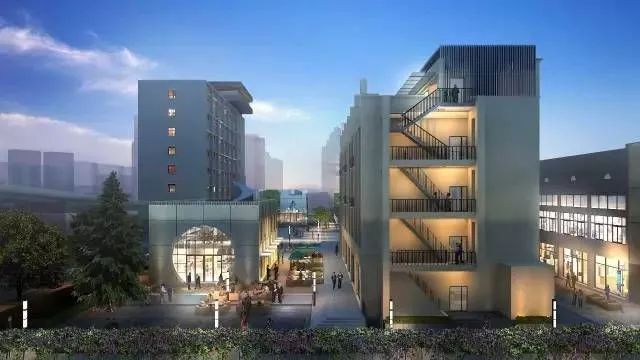 A cultural landmark in Shanghai, Columbia Park houses Sunke Villa and the Columbia Country Club.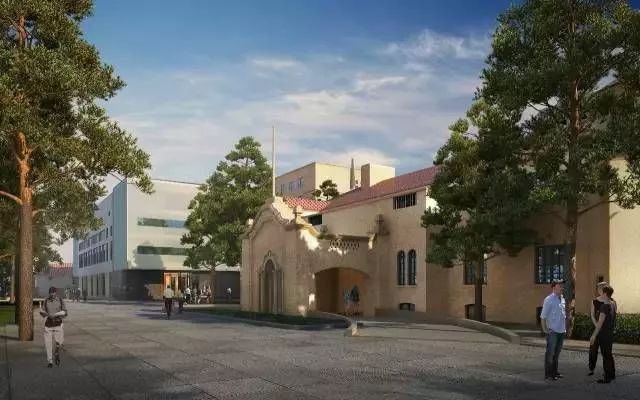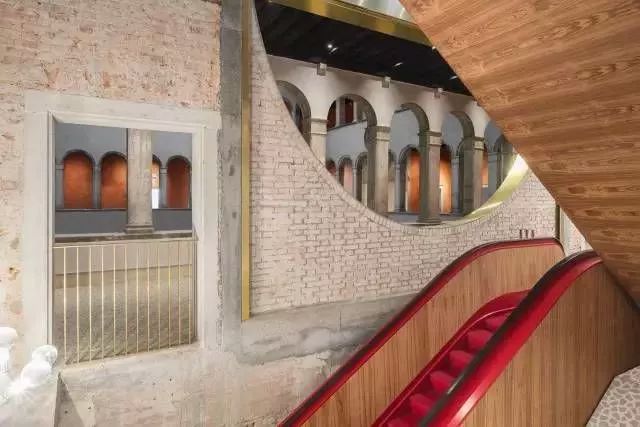 Built in the 20th Century, the park is a landmark of Shanghai's colonial era. The 50,000㎡ will be renovated into an international fashion and lifestyle zone, similar to Xintiandi's popular areas.
Address: 1262 Yan'an Xi Lu
Area: 48,000㎡
Opening: 2018
Huaihai Nanfeng Cheng
Huaihai Fashion Landmark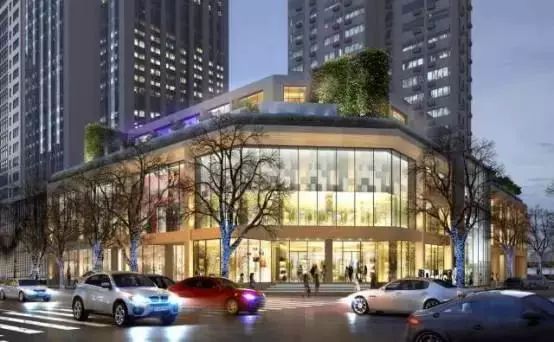 Located along the popular Huaihai Zhong Lu and surrounded by international luxury brands, the mall is currently undergoing renovation work and is expected to be Huaihai commercial circle's latest fashion landmark.
Address: 188 Huaihai Zhong Road
Area: 13,000㎡
Opening: Estimated 2017 Fourth Quarter
Video Host
Looking for an enthusiastic and bilingual, on-camera personality to host a new video series for top restaurants, hotels and bars around the city. Get your passport ready, as there will opportunities for international travel.
We are also looking for a skilled videographer and director
All interested applicants please send your resume and show reel to jobs@shanghaiwow.com
Related Articles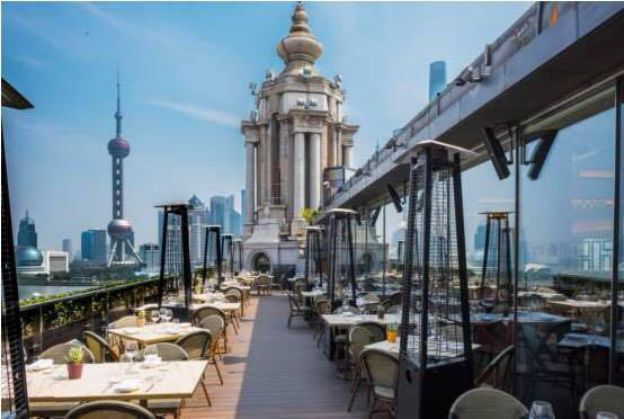 3 Bund Happy Hours You Should Hit Hard