25 Shanghai Bars to Hit Before You Die

This week China will be celebrating the Qingming festival, which is their way to honor the dead. In keeping with the holiday theme, we're offering up some 'must-dos' before you die. Today, 25 Shanghai bars that you absolutely need to hit before you kick the bucket.

1. Speak Low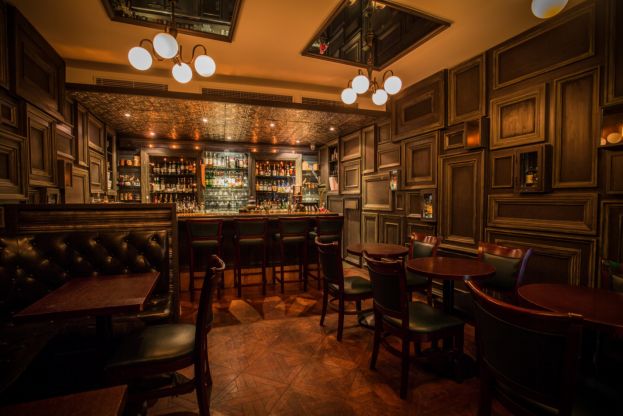 Address: 2/F & 3/F, 579 Fuxing Zhong Lu
Hours: Daily, 7pm-2am
Tel: 0216416 0133
Speak Low is one of those places that doesn't need much of an introduction in Shanghai. It's won countless awards and has endless style from top to bottom, including a cocktail list that's hard to beat.
2. Sober Company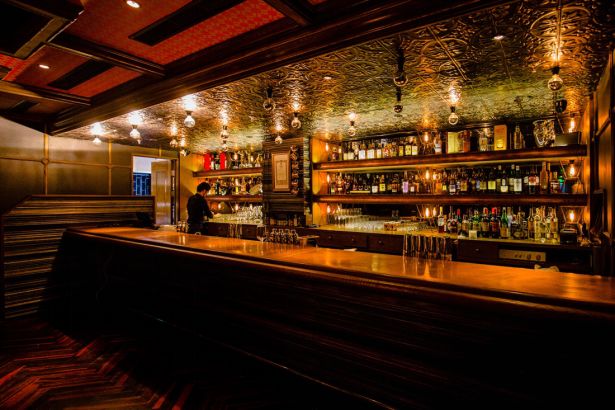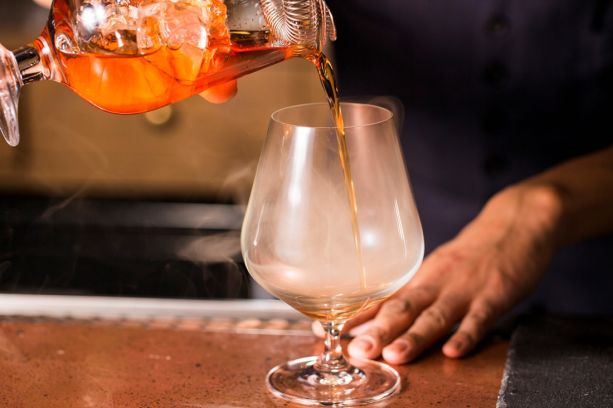 Address: 99 Yandang Lu
Hours: Daily,  Sober Cafe, Lunch, 8am-4pm, Dinner, 4pm-1am. Sober Kitchen, 5pm-1am. Sober Society, 7pm-2am
Tel: 021 5309 8261
Shingo Gokan's other Shanghai masterpiece is Sober Company, which boozes and dines guests across two floors of sleek NY style vibes and great service.
3. Union Trading Company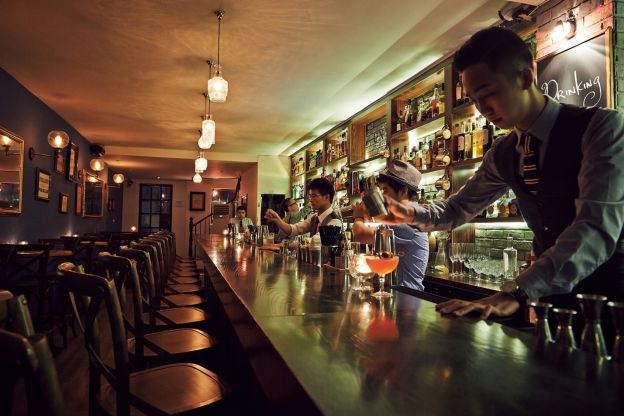 Address: Lane 64, No.2 Fenyang Lu
Hours: Mon-Sat, 6pm-2am
UTC is truly a standout among all the great cocktail bars in Shanghai. They've got cozy neighborhood vibes that are only outdone by their impressively creative and regularly changing drink menu. A must.
4. Long Bar (Waldorf Astoria)

Address: 1/F Waldorf Astoria Club, 2 Zhongshan Dong Yi Lu
Hours: Mon-Sat, 4pm-1am, Sun, 2pm-1am
Tel: 021 6322 9988
You likely won't find a bar with as much history as this one. Located inside the Waldorf Astoria on the bund, the Long Bar is 110 feet of rich Shanghainese tradition going back over 100 years.
5. el Ocho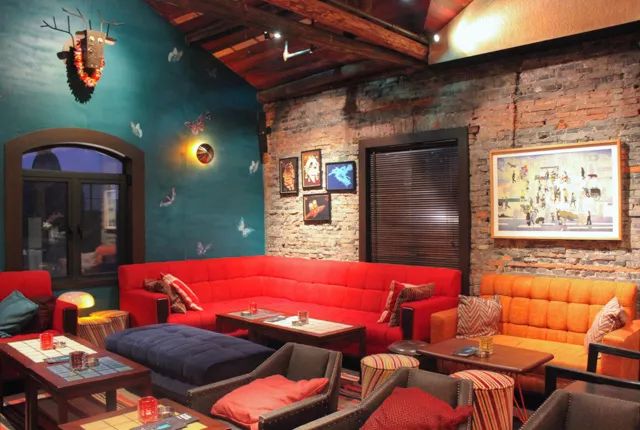 Address: 3/F, 99 Taixing Lu
Hours: 2 pm-2am Monday, 6pm-2am Saturday and Sunday
Tel: 021 6256 3587
el Ocho boasts an ambiance and drink selection that are as good as it gets in Shanghai. 
6. Senator Saloon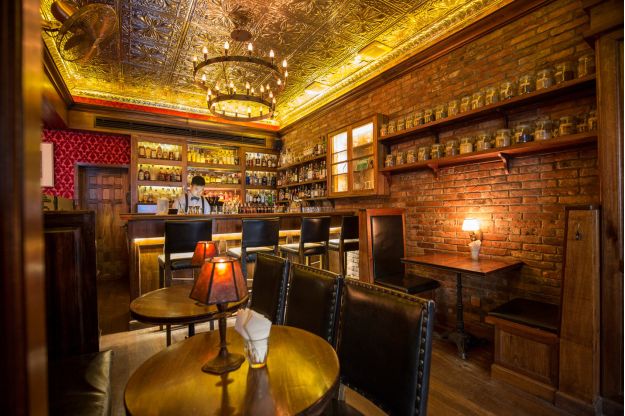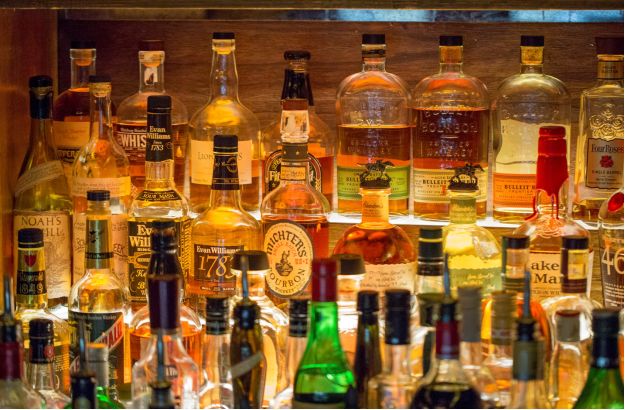 Address: 98 Wuyuan Lu
Hours: Daily, 5pm-1am
Tel: 021 5423 1330
If you ask 100 people living in this city what their favorite cocktail bar is, Senator Saloon will probably come up as much as any other name, and there's a reason: an extensive, no-frills drink list, and one of the coolest low-key venues you'll find here.
7. Constellation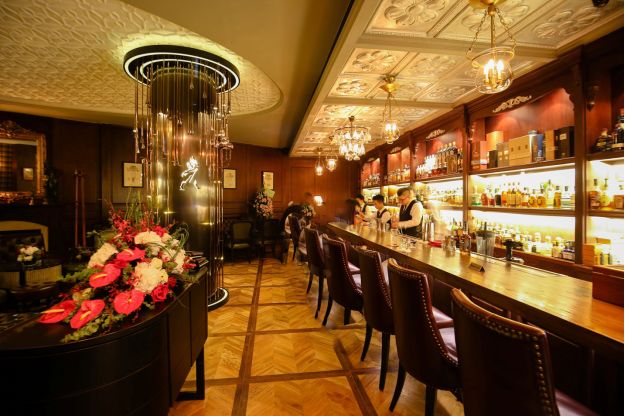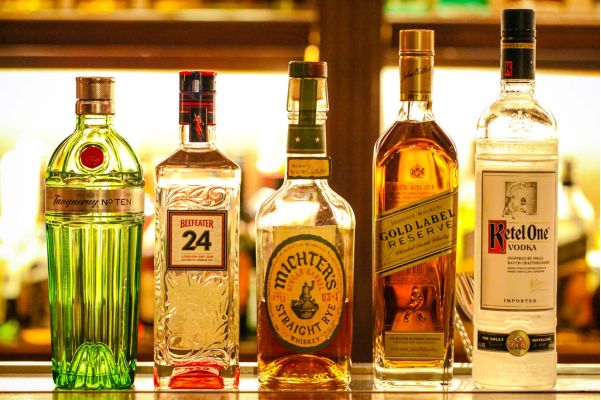 Address: Multiple locations
Excellent drinks, service and style make any of Shanghai's Constellation locations a must. 
8. Flask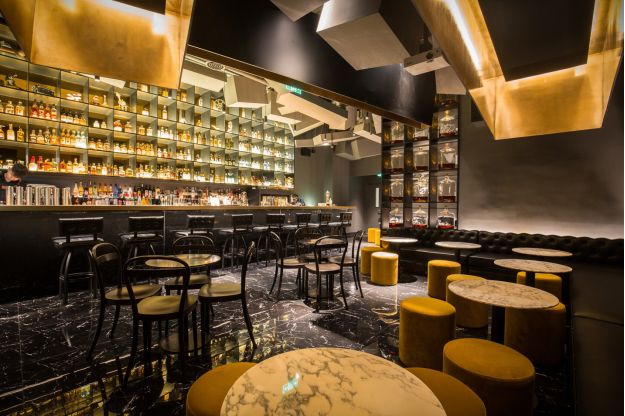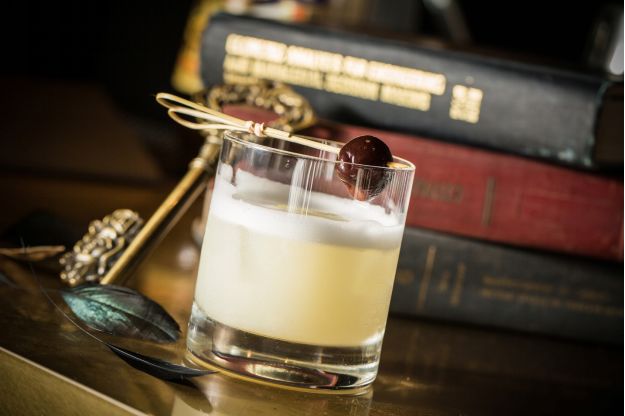 Address: 108 Xiangyang Bei Lu
Hours: Sun-Thu, 7pm-2m, Fri&Sat, 7pm-4am
Tel: 021 3669 6855
The original Flask went viral online and gained immense popularity for their fake coke machine entrance (and also because they were an awesome bar of course). After closing that venue down they reopened a new version with food, drinks, ambiance and service that easily matches the first, if not eclipses it.
9. UNÏCO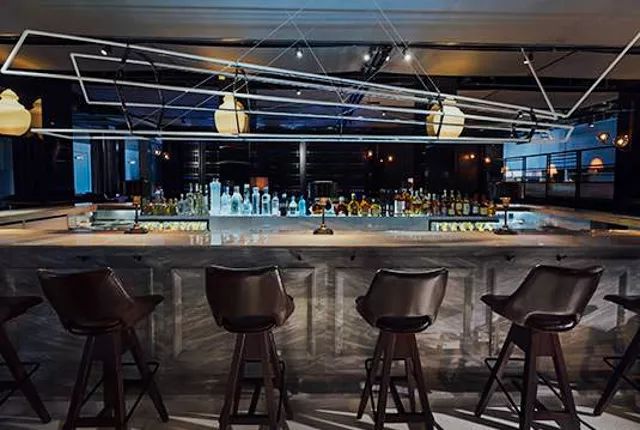 Address: Three on the Bund, 2/F, 3 Zhongshan Dong Yi Lu
Hours: Mon-Fri 6pm-2am, Sat-Sun 6pm-late
Tel: 021 5308 5399
There really aren't too many Latin bars in Shanghai, but you really only need one. UNÏCO is a gorgeous bar/club along the Bund that is always packed with beautiful people and good music. They even share their space with Michelin chef Paul Pariet's Chop Chop Club. 
10. Bar Rouge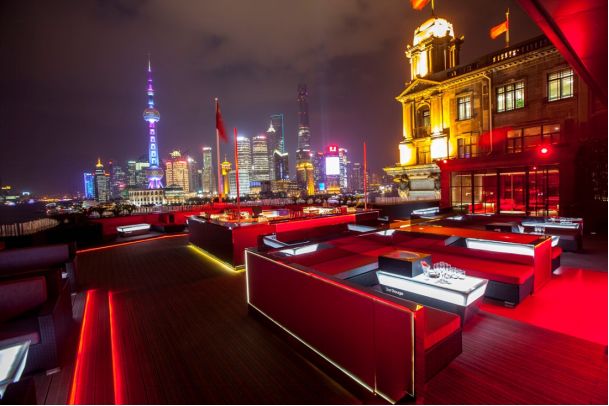 Address: Bund 18, 7/F, 18 Zhongshan Dong Yi Lu
Hours: Sun-Wed, 6pm-3am, Thu-Sat, 6pm until late
Tel: 021 6339 1199
If there's only one rooftop bar you can hit in Shanghai, Bar Rouge is it. They've been around long enough to know exactly what they're doing and they do it well. 
11. Botanist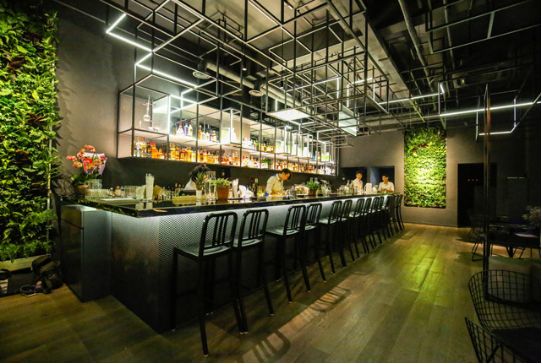 Address: No 2, 17 Xiangyang Bei Lu
Hours: Tue-Sun, 7pm-2am
Tel: 021 6433 0538
Botanist is one of the only bars we know of that uses a 'farm to bar' concept, even using some herbs and ingredients that are grown right inside their venue to mix with their stunningly unique cocktails. 
12. Candor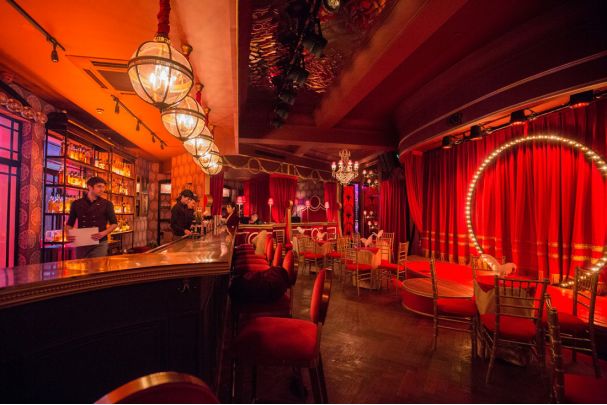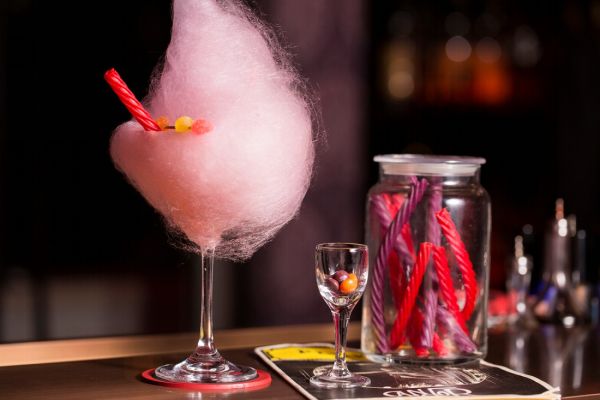 Address: 3/F, 57 Maoming Nan Lu
Hours: Tue-Sun, 7pm-2am
Tel: 021 5425 3696
Adjectives fail to adequately describe this circusy cocktail bar. It really has to be experienced, so make sure your phone has enough battery to take 1000 photos and go experience it.
13. Beer Lady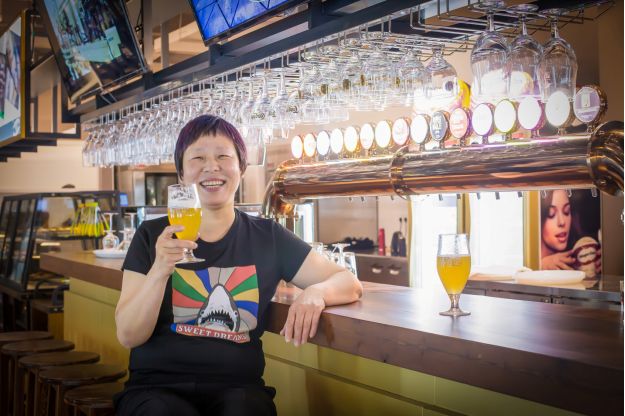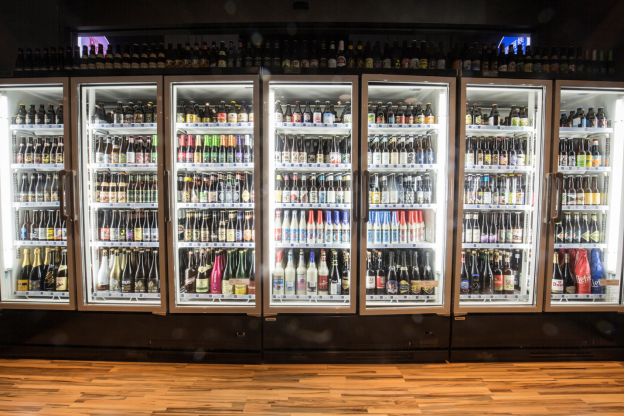 Address: Multiple locations
Beer Lady is a MUST for anyone in Shanghai who loves beer. Simple as that. They've got 3000+ different beers to choose from across their three venues, and there's even enough space to get a little bit loud with friends (if you're into that sort of thing).
14. Mokkos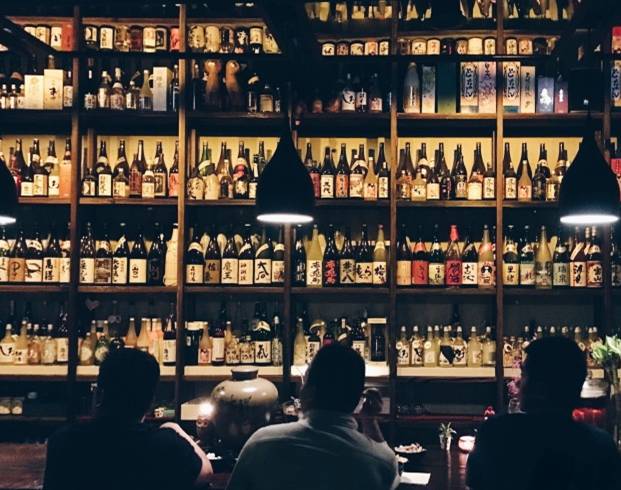 Address: 1245 Wuding Xi Lu
Hours: Daily, 7pm-2am
Tel: 021 6212 1114
The neighborhood-vibe Japanese bar Mokkos is truly one-of-a-kind in Shanghai. It's an intimate, cozy venue with cocktails, sake, and soju concoctions that will make you fall in love.
15. Above The Globe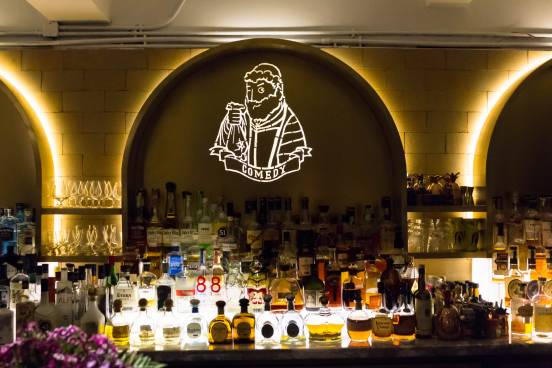 Address: 7/F, 1013 Beijing Xi Lu
Hours: Daily, 6pm-2am
Tel: 173 1736 9152
Above the Globe is a theatre-inspired 'Shakespeare bar' that has fun, historically rich decor and classy cocktails to match. 
16. The Captain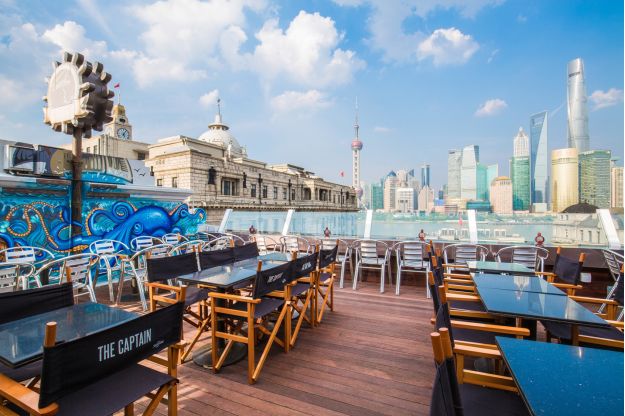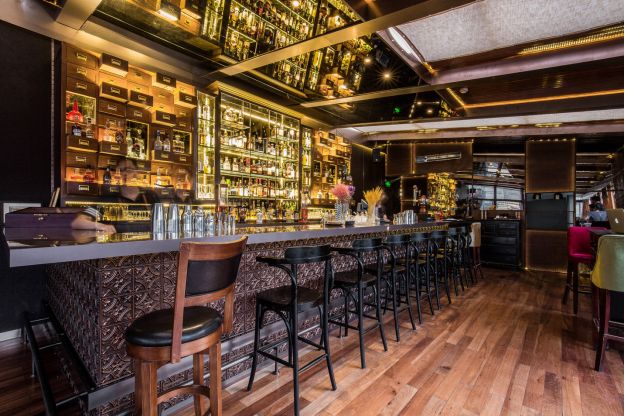 Address: 6/F, 37 Fuzhou Lu
Hours: Daily, 5pm-1am
Tel: 021 6323 7869
If you need a go-to bar to impress a date or guests from out of town, The Captain is a perfect choice. Solid, affordable drinks mixed with a stunning rooftop make it an absolute gem.
17. Char (Indigo Hotel)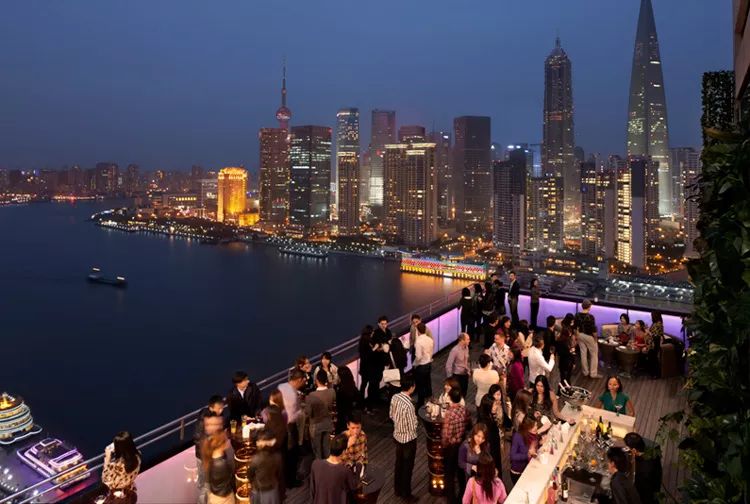 Address: 29-31/F, 585 Zhongshan Dong Er Lu, near Dongmen Lu
Hours: 6pm-late
Tel: 021 6322 9988
Char easily has one of the best views on the bund. It's a little further south that most of the typical bund bars, but it's much higher up (the 31st floor), giving you an epic panorama of Lujiazui and the bund itself.
18. Tailor Bar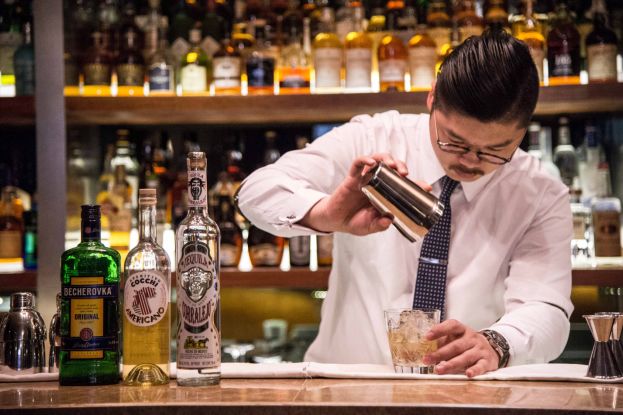 Address: 1/F, No. 6, Lane 1220 Huashan Lu
Tel: 021 5256 9977
Tailor Bar is truly unique here in that they, as far as we know, are the only bar in town with no menu. They'll tailor you a drink to fit your tastes and preferences, making them a must for anyone in seeking out great cocktails and a bit of adventure.
19. Shake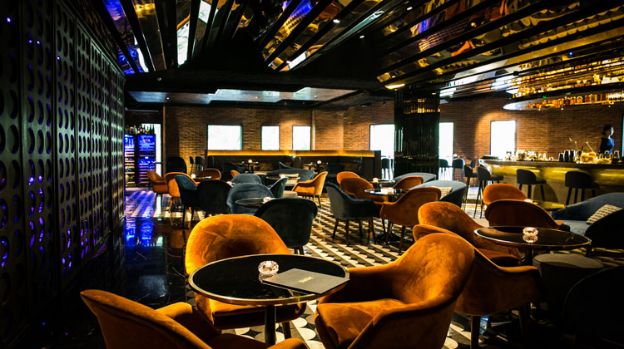 Address: 3/F, 46 Maoming Nan Lu
Hours: Tue-Sun, 6pm-2am
Tel: 021 6230 7175
Cool retro vibes, amazing live music and perfect drinks make Shake a top choice. 
20. Logan's Punch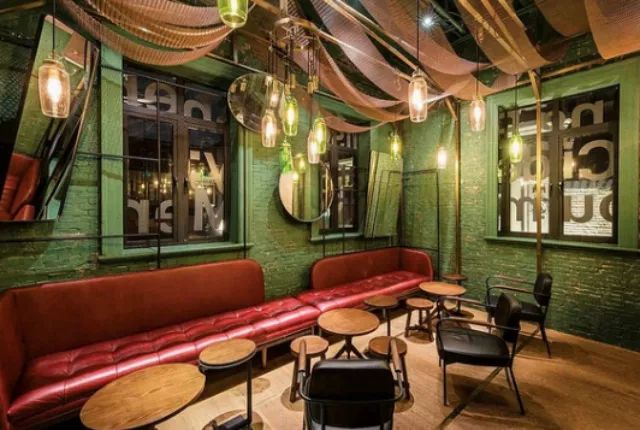 Address: Zhangyuan 99, 2/F, 99 Taixing Lu
Hours: Daily, 6pm-late
Tel: 021 6248 5928
Logan's Punch isn't the fanciest bar on this list, but they're very likely the most fun. Great drinks and great times make it a must-visit.
21. Bunker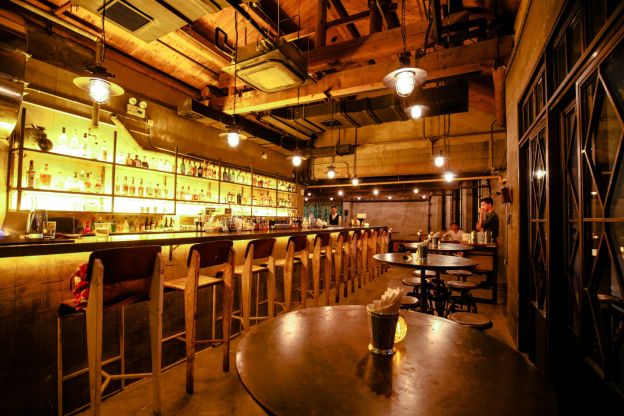 Address: No 22, 181 Taicang Lu
Hours:  Daily, 11am-2am
Tel:  021 5382 1915
Secret entrance, World War II theme and excellent, inspired drinks in one of the coolest areas in the city. Need we say more?
22. Kartel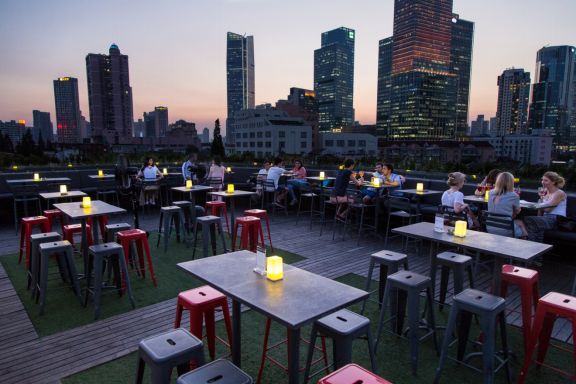 Address: 5/F, 1 Xiangyang Bei Lu
Hours: Daily, 6pm-2am
Tel: 021 5404 2899
Kartel has good drinks and all, but honestly, the rooftop view alone is worth the trip. Most notable rooftop bars are along the bund, but this one is smack in the middle of the FFC, right along Xiangyang Bei Lu. Another must. 
23. Roosevelt Sky Bar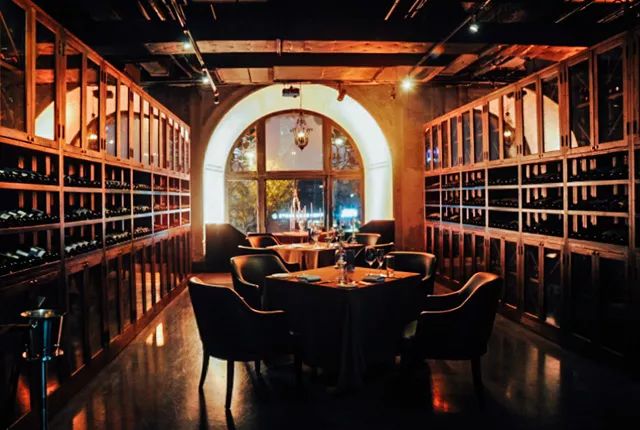 Address: The House of Roosevelt, 9/F, 27 Zhongshan Dong Yi Lu
Hours: Sun-Wed, 2pm-1am, Thu-Sat, 2pm-2am
Tel: 021 2322 0800
If you're looking for a spot that makes you feel like you own the entire universe, try Roosevelt Sky Bar. An insanely beautiful and historical venue right on the bund that offers perfect drinks and awe-inspiring views. 
24. Blackstone Magic Bar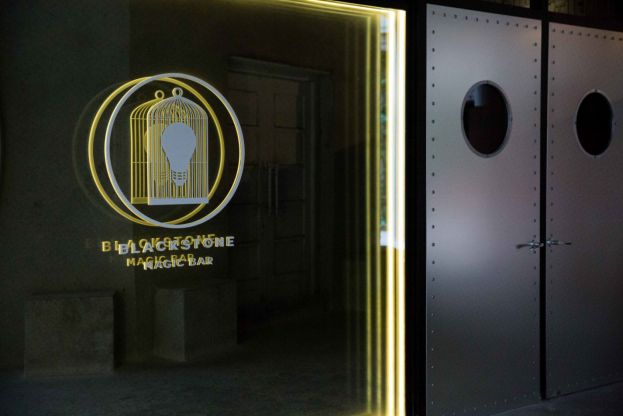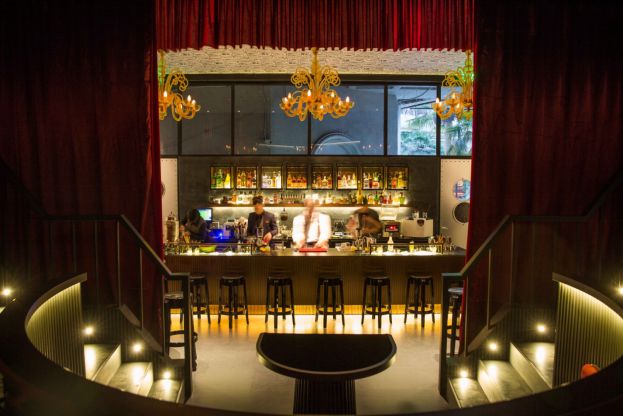 Address: B1/F, 158 Julu Lu
Hours: Tue-Sun, 7pm-1am
Tel: 139 1846 2770
There are plenty of places to drink in Found158, but Blackstone Magic Bar is the only place that will do magic tricks for you while you do it. It might not be everyone's cup of tea, but it's damn cool and the magic shows would be good enough to warrant a visit even if they didn't have booze.
25. Peace Hotel Jazz Bar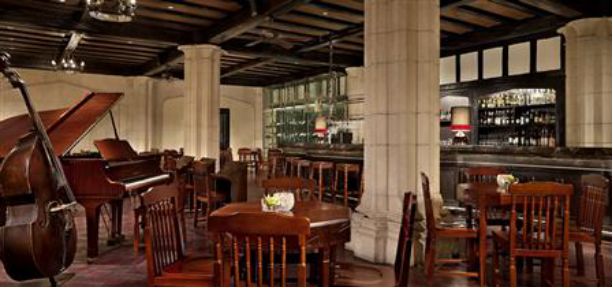 Address: Fairmont Peace Hotel, 1/F, 20 Nanjing Dong Lu
Hours: Daily, 6pm-2am
Tel: 021 6321 6888
Pure class, great live jazz and a gorgeous venue right along the Bund; The Peace Hotel Jazz Bar is as good as it gets. 

Related Articles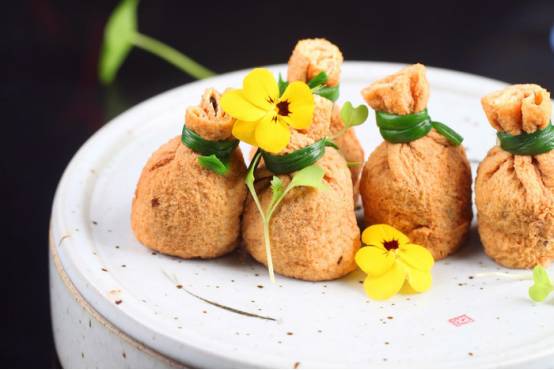 50 Shanghai Restaurants to Try Before You Die