Architectural Wonder Suzhou Pyramid is Taking the World by Storm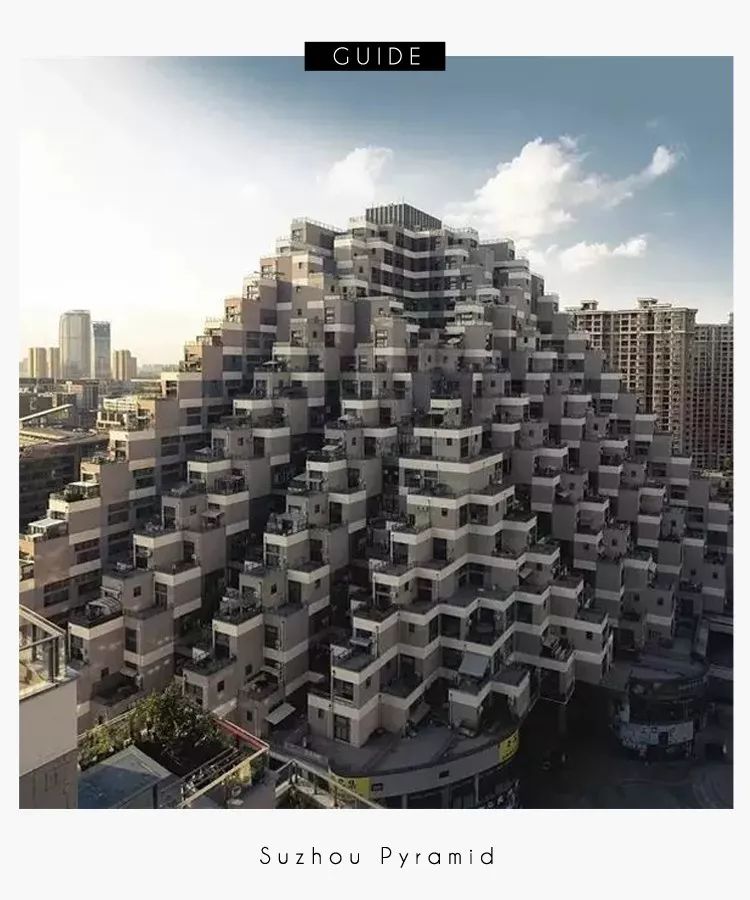 Recently, we've been noticing that a certain architectural wonder in Shanghai has been taking the internet by storm: Suzhou Pyramid. Famous for its incredibly individual look, the building's architectural structure gives it a unique 3D effect that looks completely out of this world.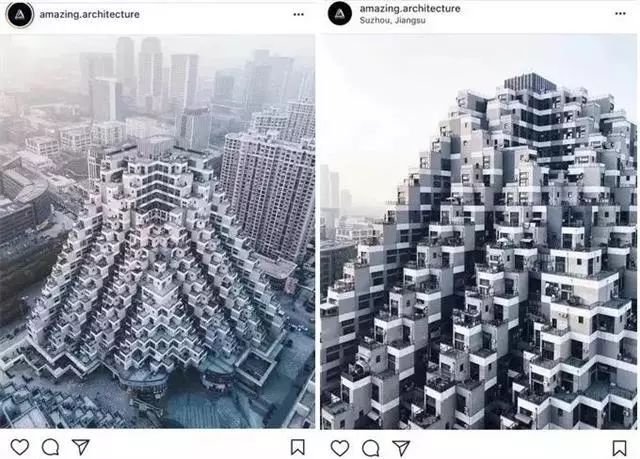 Aerial photography of the Suzhou Pyramid
A lot of visitors associate this architectural structure with that of Walden 7 an apartment building in Barcelona, as well as La Muralla Roja, an apartment complex set on the rocks in the coastal town of Calpe - both in Spain and designed by Ricardo Bofill and his team.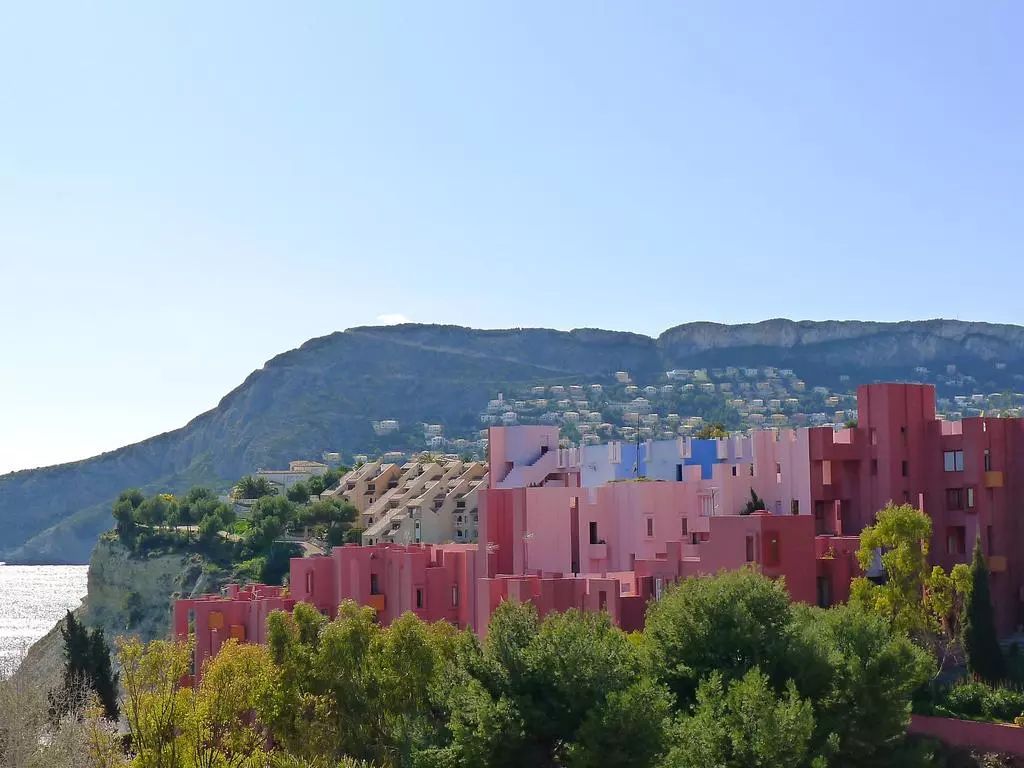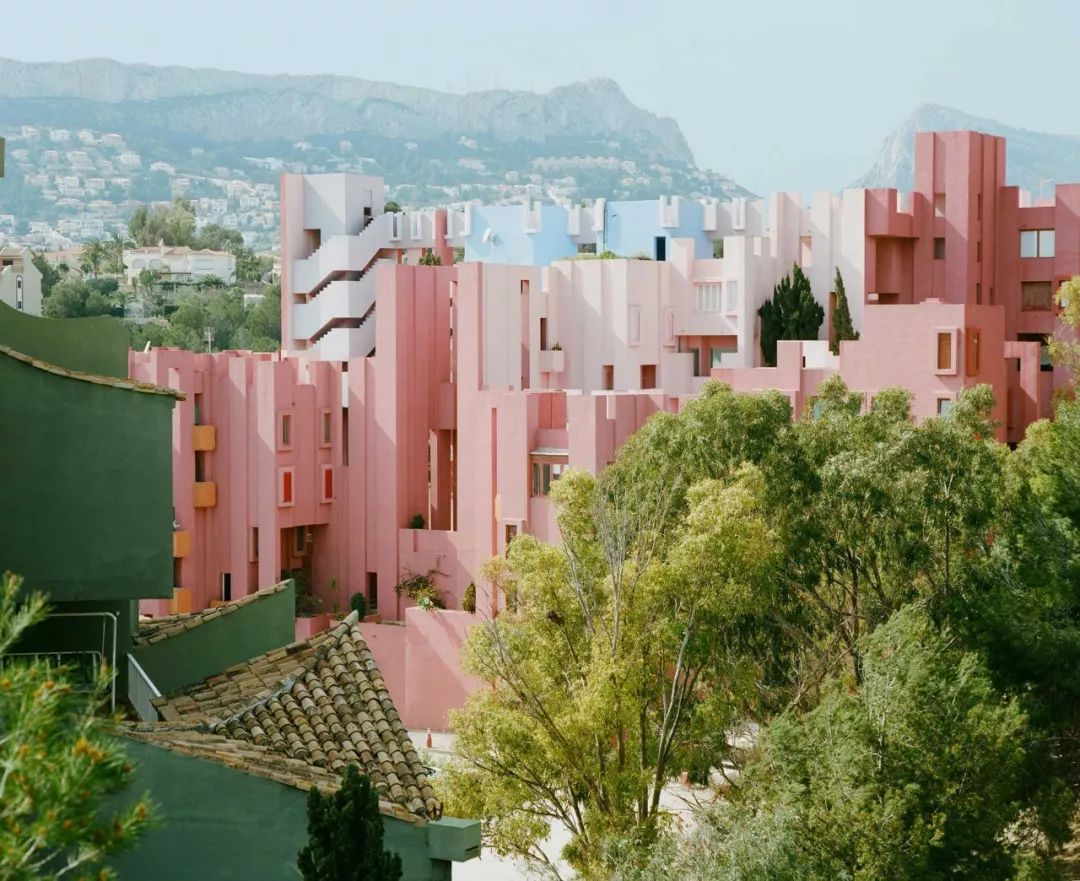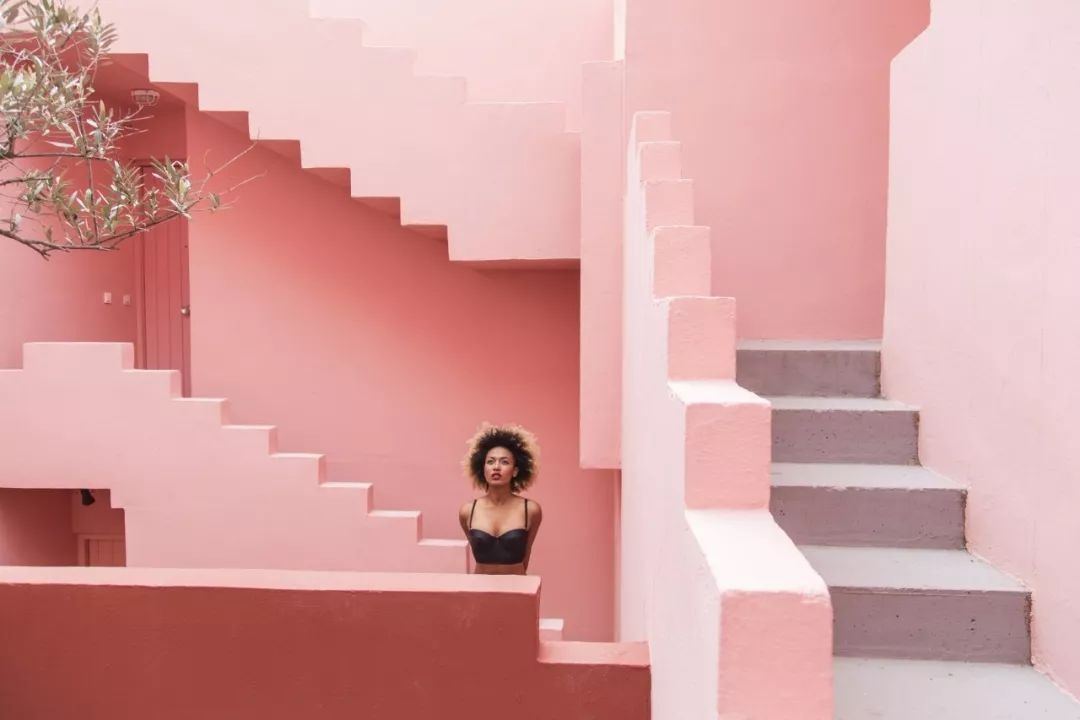 La Muralla Roja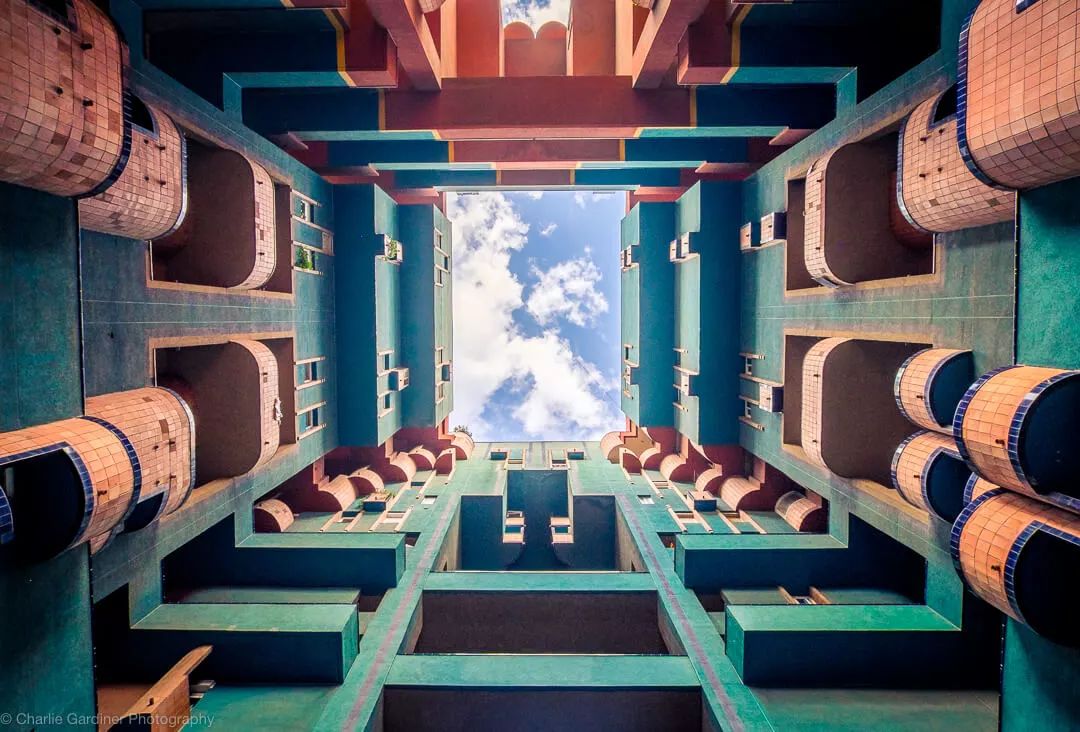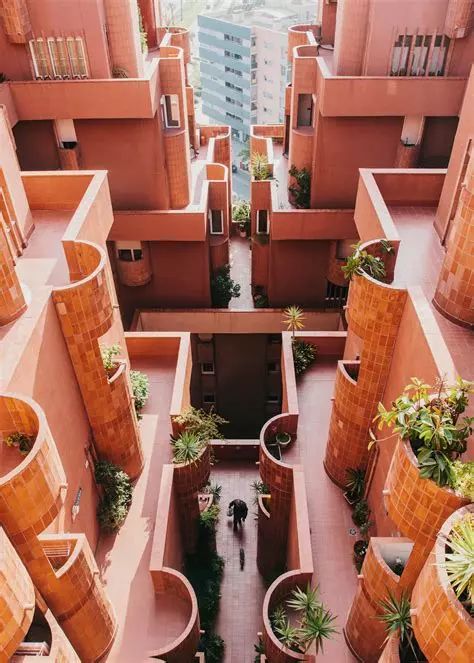 Walden 7

Last week, we visited the Suzhou Pyramid to see what it's all about!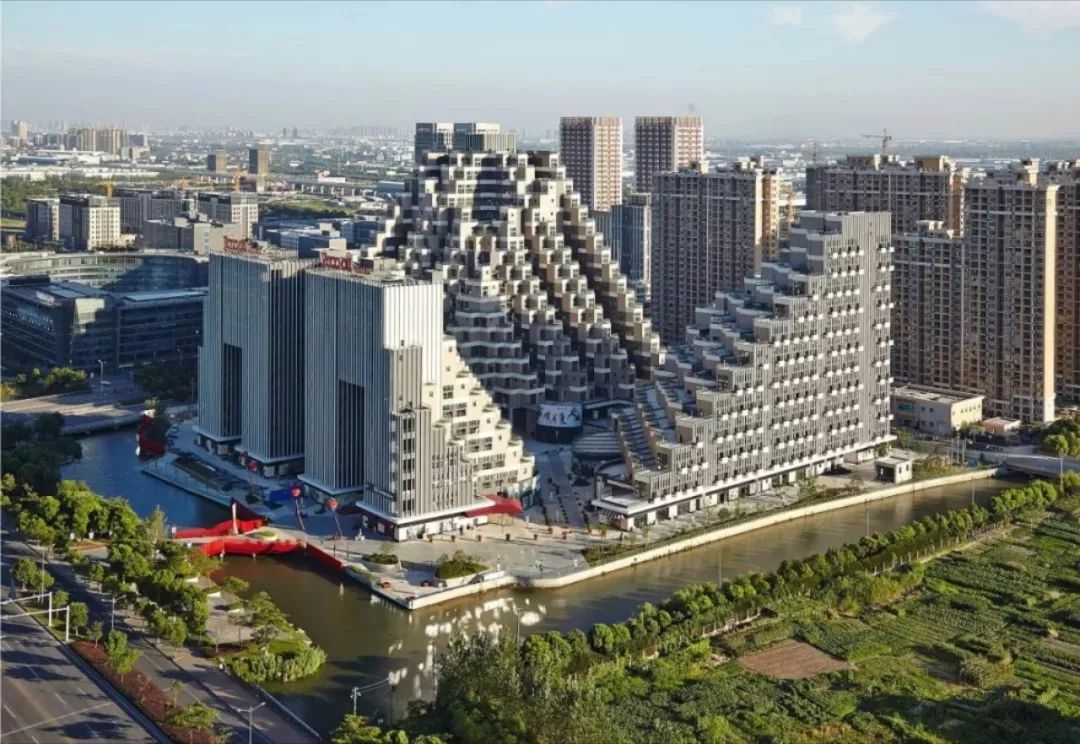 On Kunshan Huaqiao, Suzhou Pyrammid (also known as Youzhan Future City) is accessible by Line 11 on Shanghai's metro and visitors can get off at Guangming Lu station. From there it takes a 2 minute car ride to reach. Despite various new buildings popping out in the neighborhood, Youzhan Future City has a very striking exterior that captures the attention of many at first glance.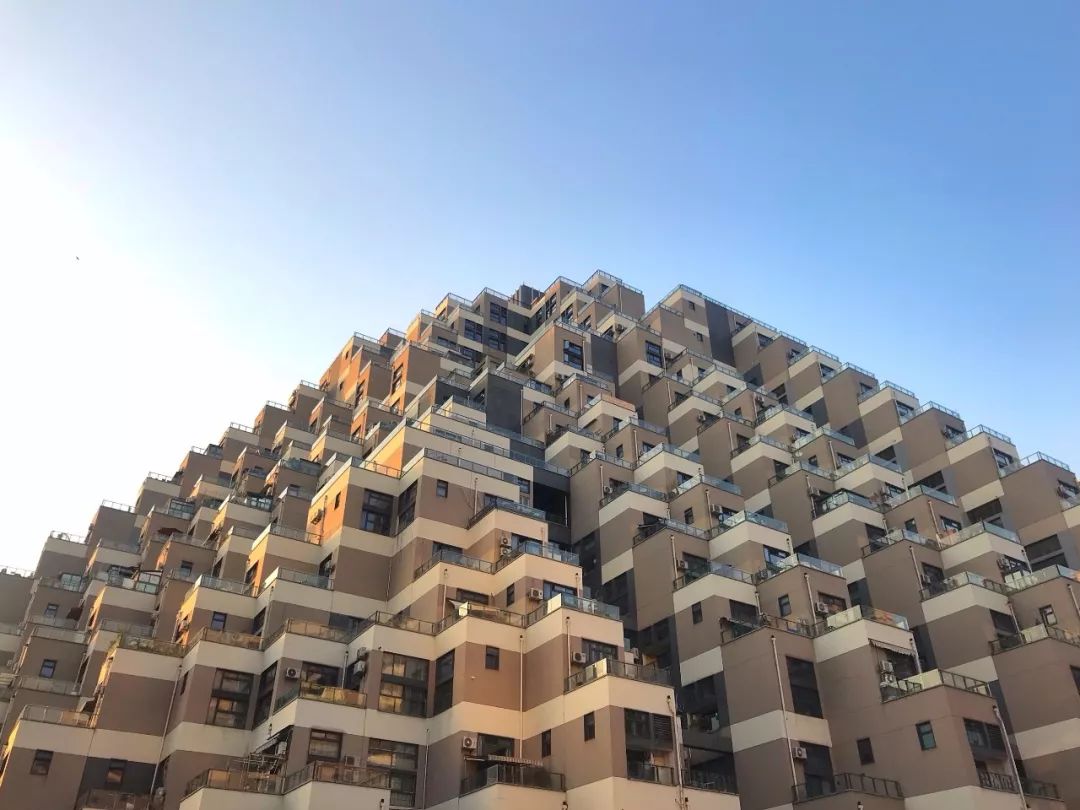 You'll be able to see the pyramid as soon as you exit the metro station, with its buildings forming a step-like exterior. The man behind this design is Mao Houde, whose masterpieces include Shanghai Zhujiao and Wuxi Nianhuawan.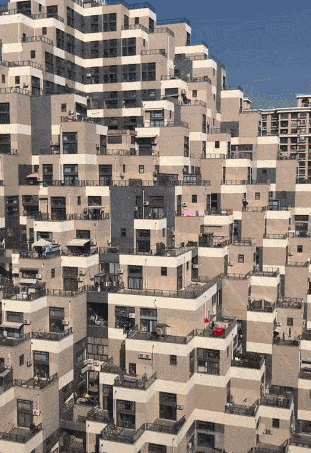 With its bold exterior, the building spans 130,000sqm and is actually comprised of three individual buildings, each housing residential as well as commercial units.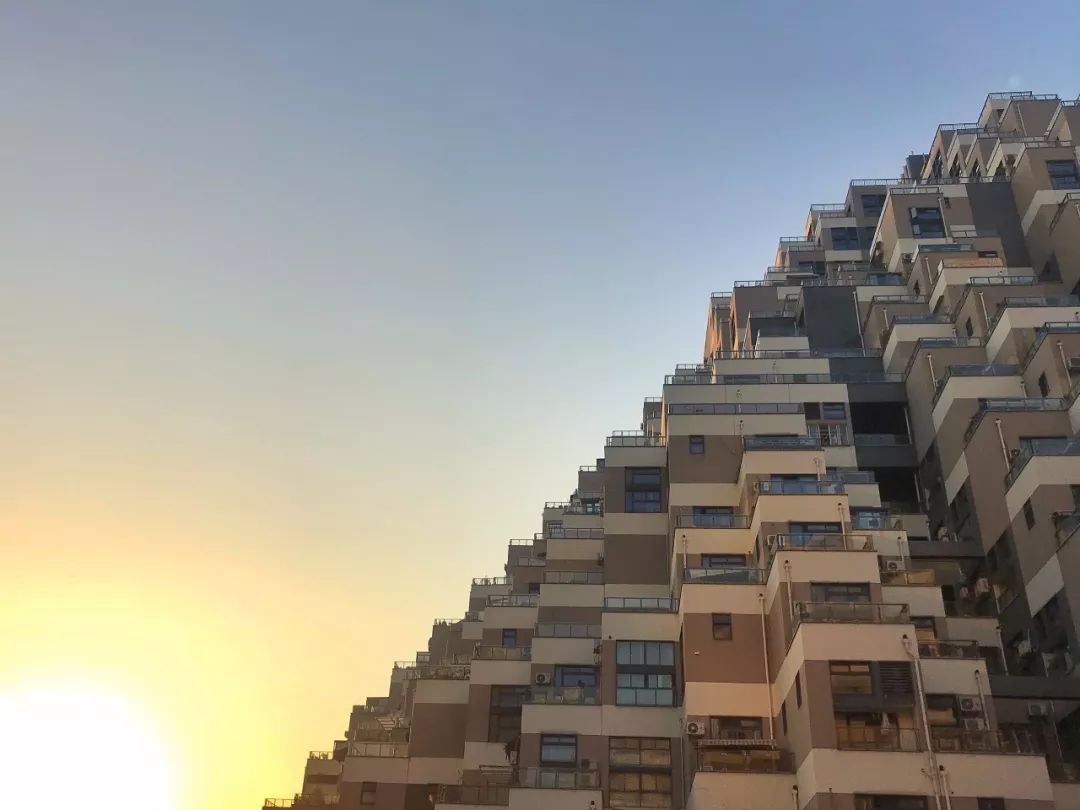 For those who wish to take a great photo, the best shot will be from the shorter of the buildings in the middle.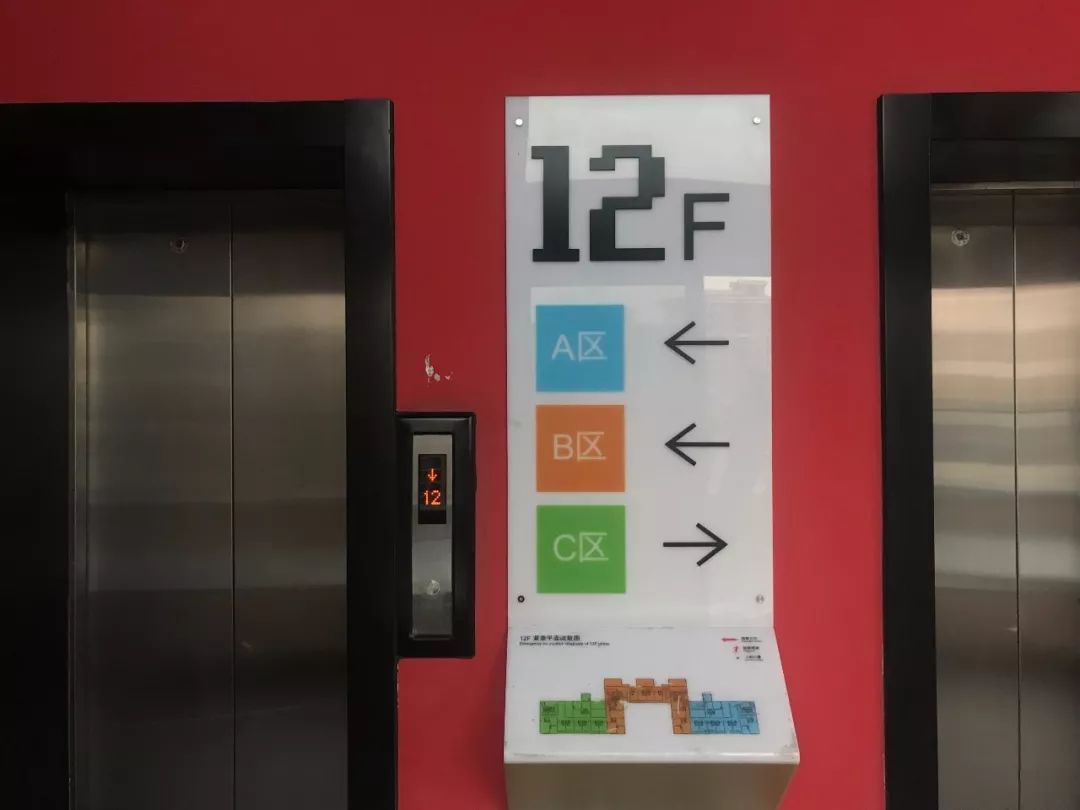 With a sign on level 12, we knew we were in the right place. Exiting the lift, we were greeted by an outdoor terrace, perfect to snap photos of the place.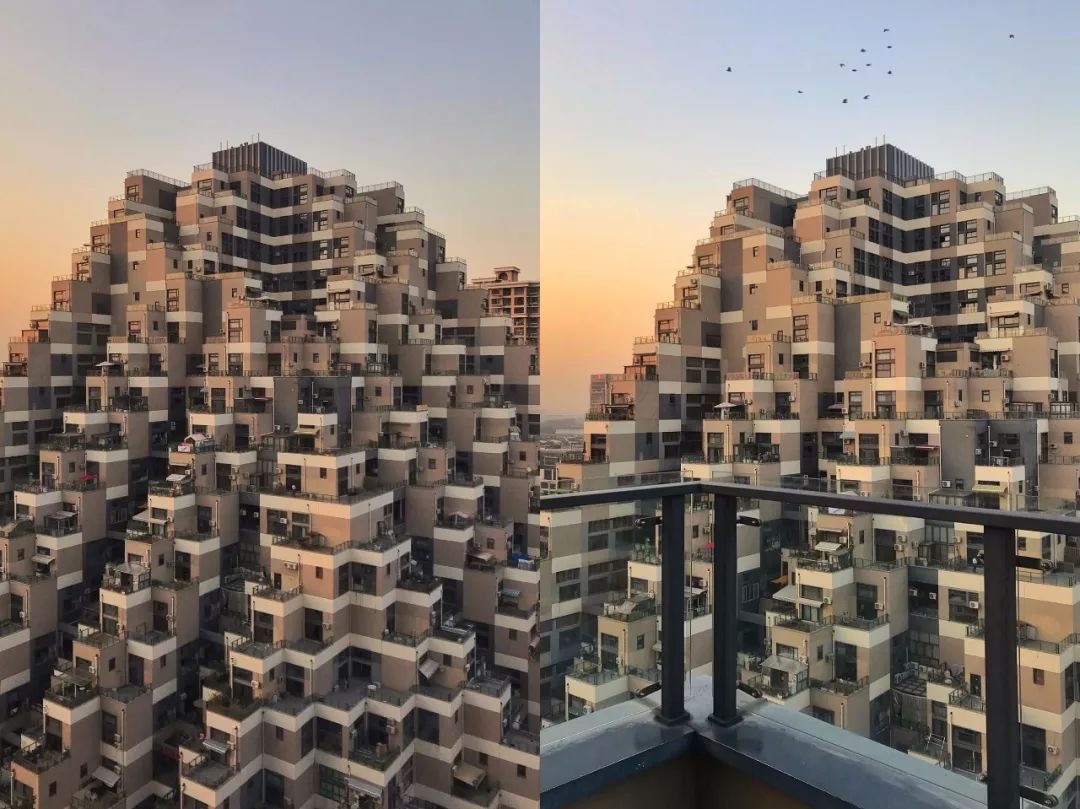 The small platform provides a good outdoor view and faces south.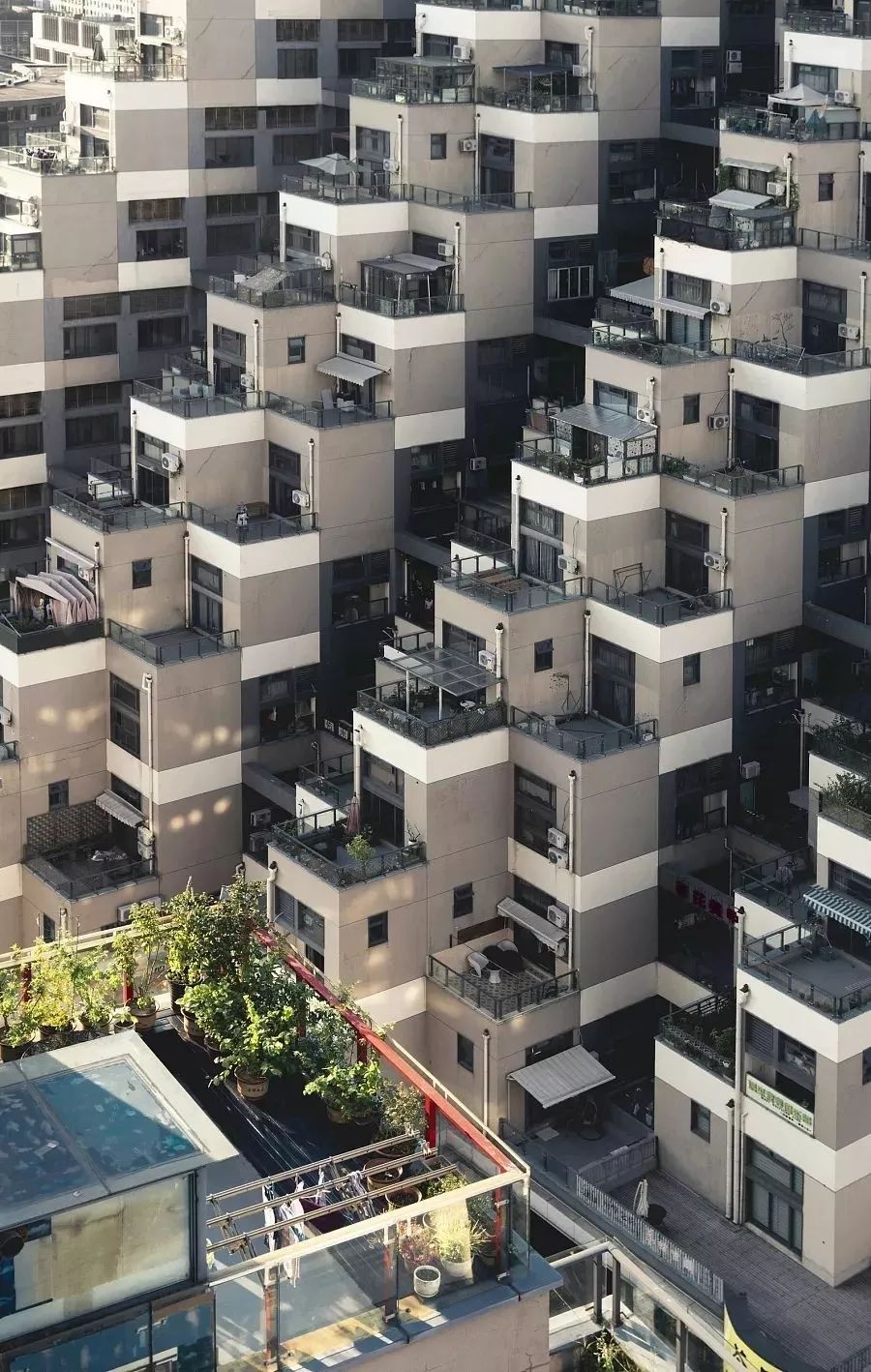 Each unit has a balcony and residents staying here often use the space to hang their clothes, put out sun chairs for sunbathing or pitch a tent.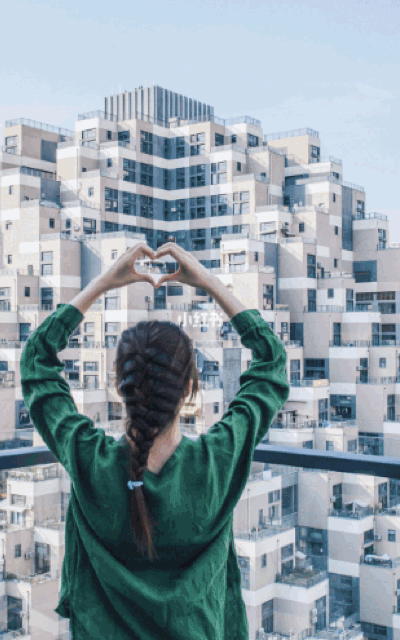 Weibo: @TAllenn/Will/Wishmydreamscometrue
Little Red Book: @Qiqixingzhong/Unicat

The terrace has a concave structure and, at sunrise and sunset, it is a great place to appreciate the beautiful sight.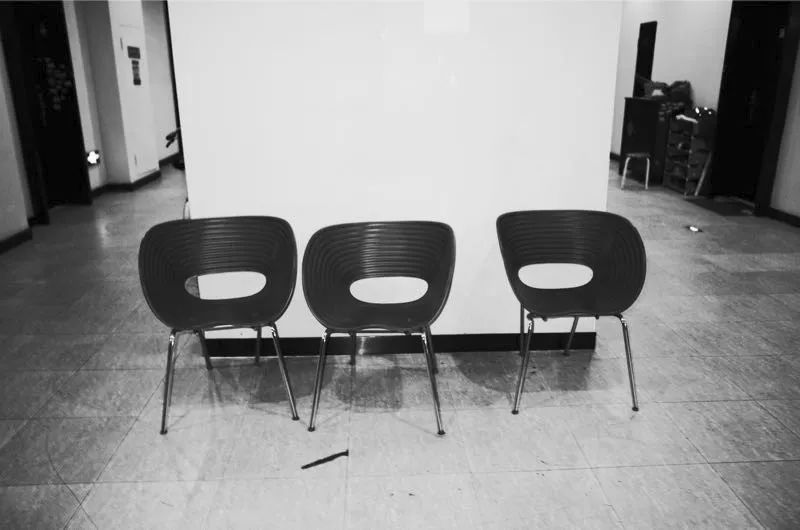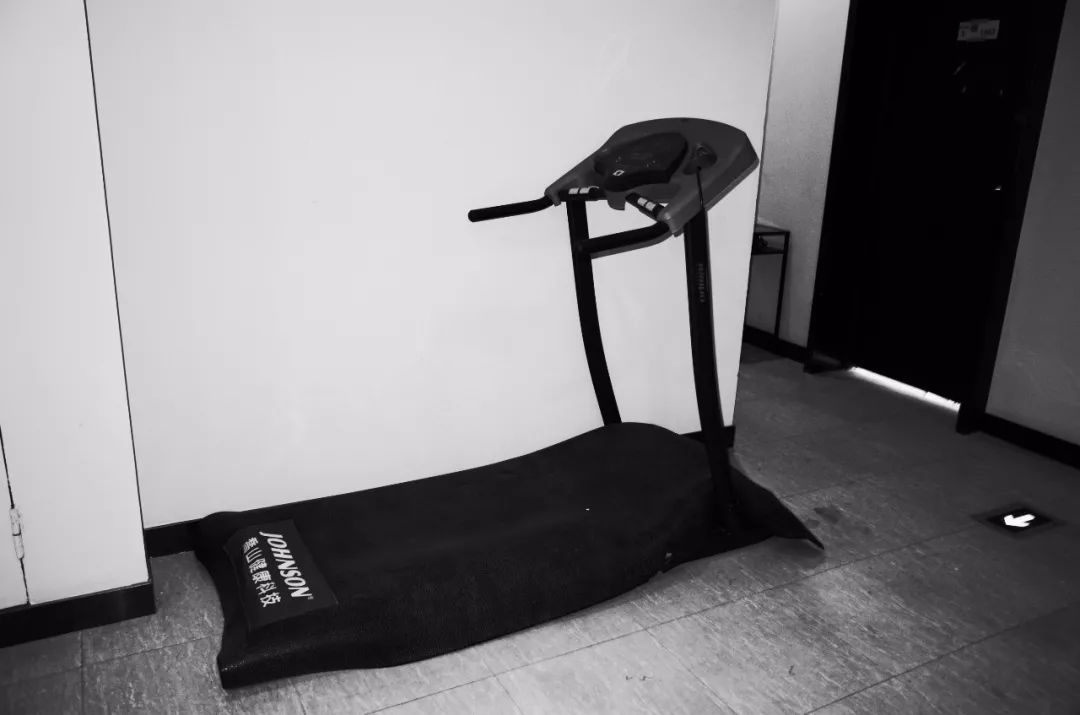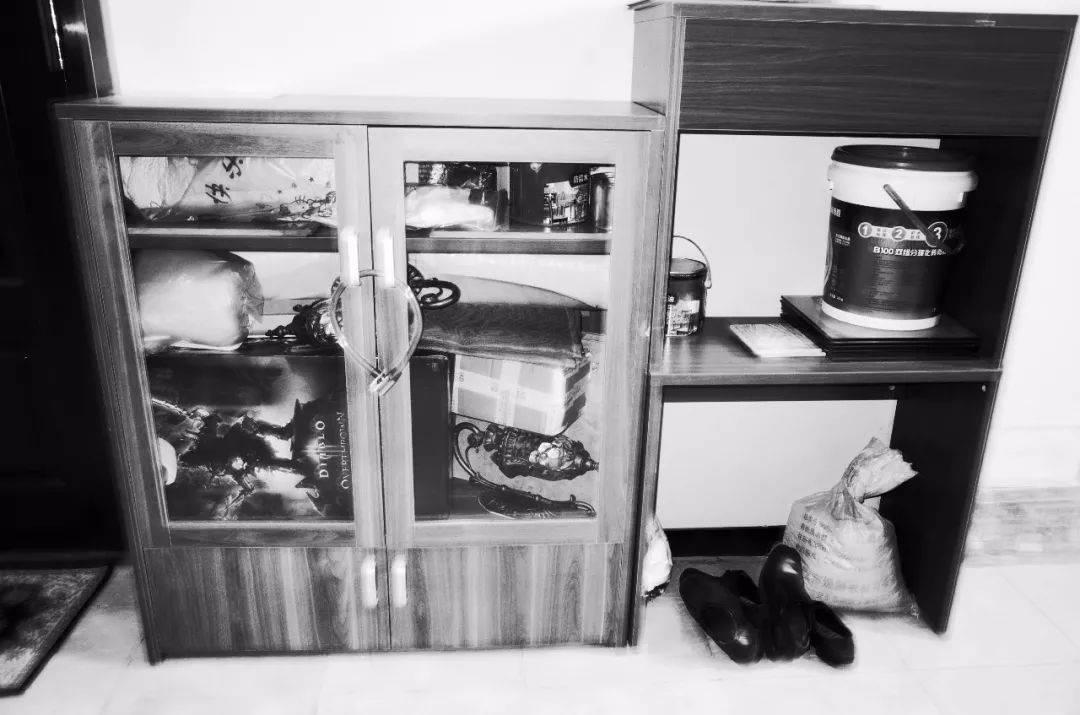 After taking photos, we toured around the place and saw many residential units on the first floor - large public spaces, some of which are used by residents to put their sofas, treadmill, and shoe cabinets.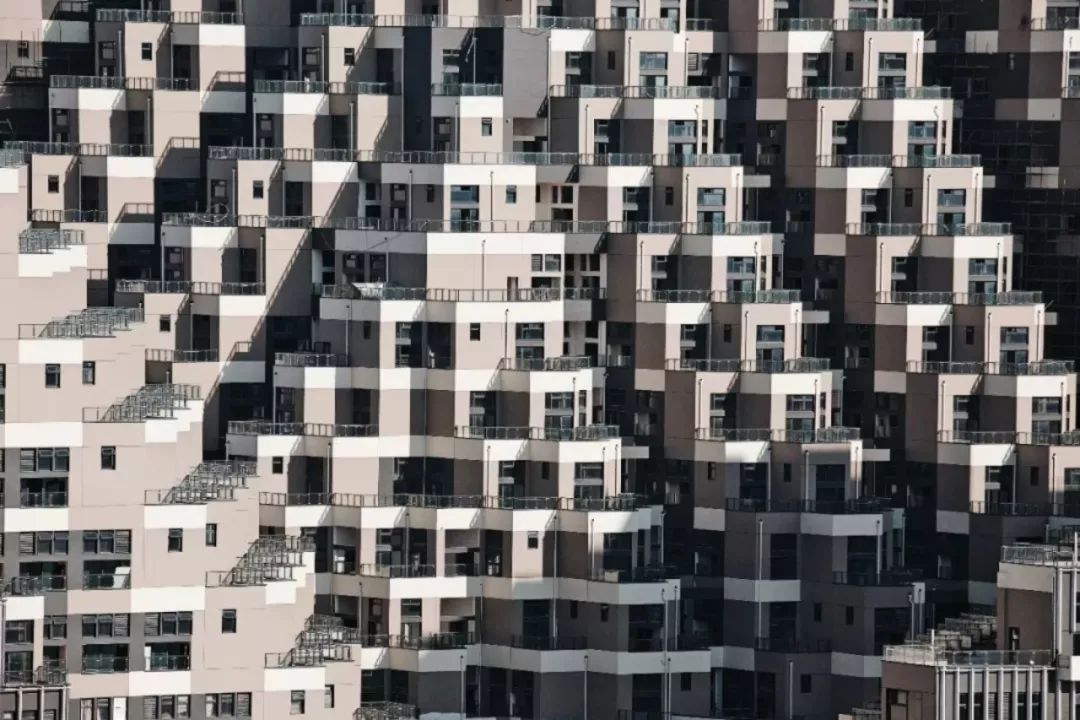 It took less than half an hour to take a look around, excluding time taken to capture some good photographs of the place. There are several restaurants and food chains here for visitors to dine in as well.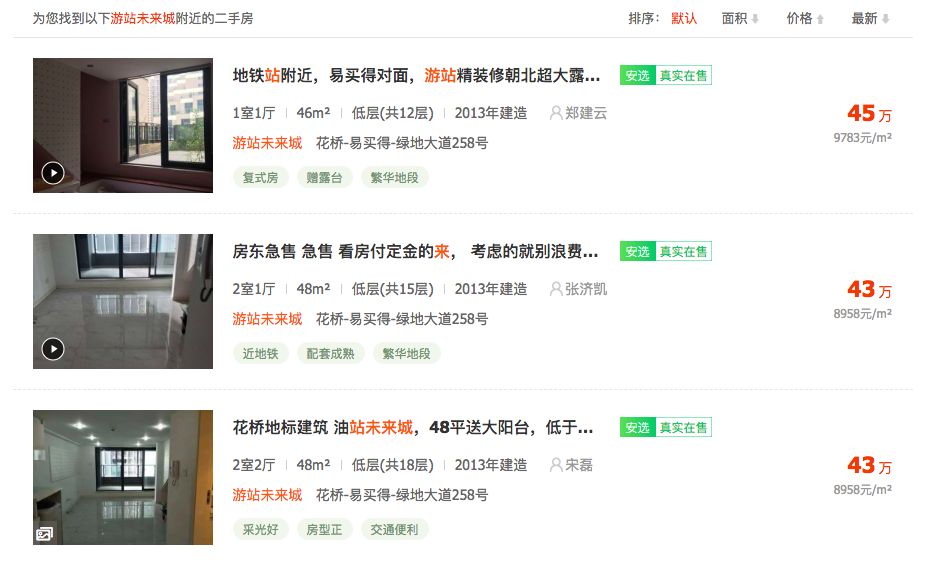 We went online to check and there are many second-hand houses for sale - the main units here about 4.8m high and 30-60sqm big, retailing from RMB 300,000 and larger units retail up to RMB 1 million.

Address: 258 Huaqiao Ludi Dadao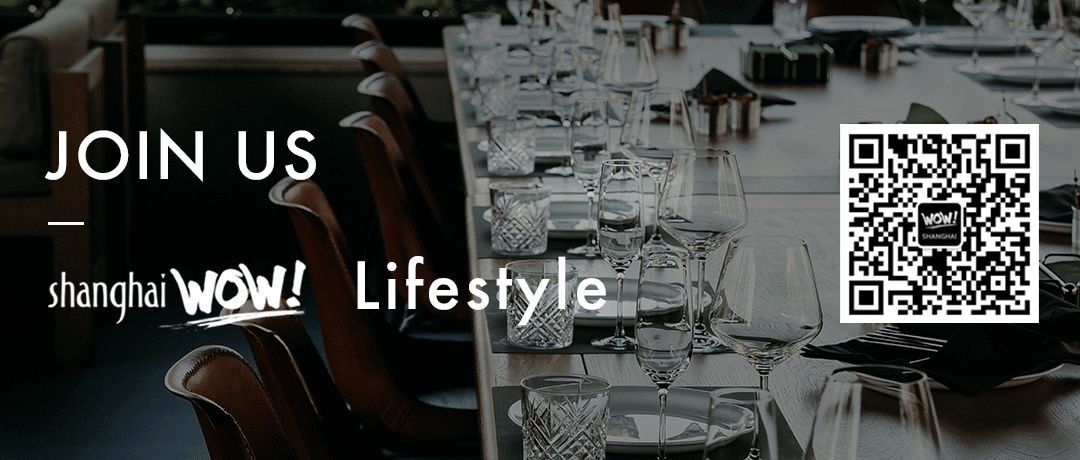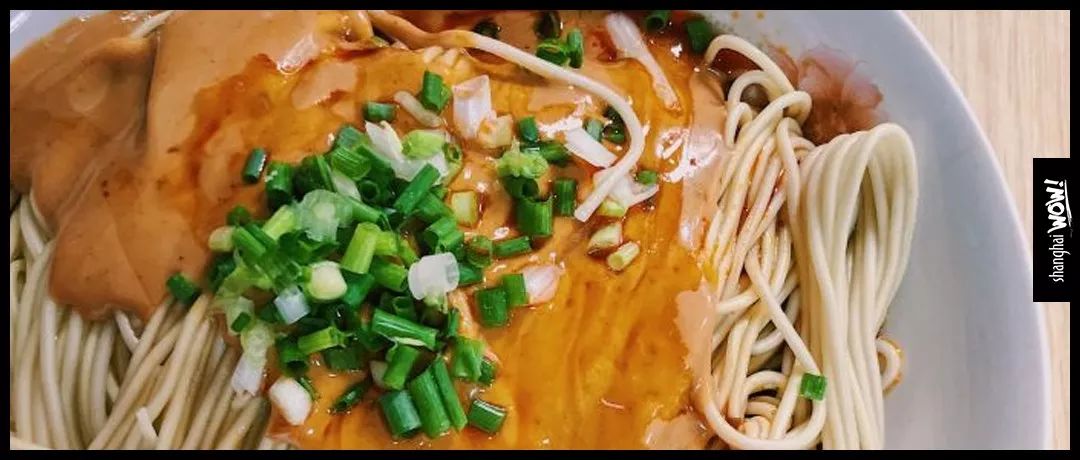 Cheap Eats: Seductive Noodles That Will Blow Your Mind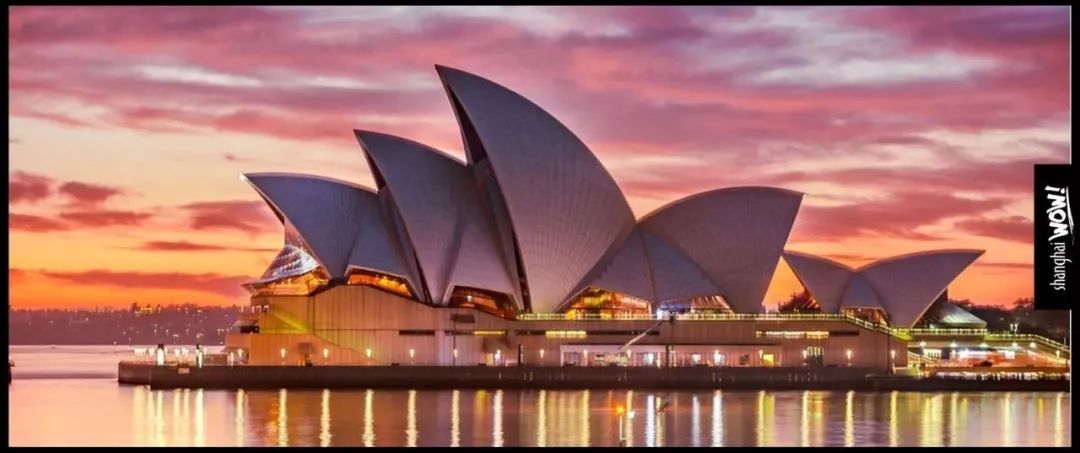 Where to Eat and Drink Like an Aussie