If you want to experience life as a true Shanghainese, you've come to the right place. Listed below are the top 100 dishes that you have to try during your stay in this city.
Dumplings
Xiao Long Bao (小笼馒头)
Steamed Dumplings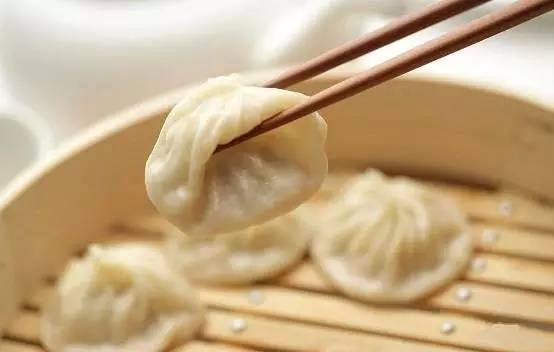 Xiao Long Bao were the very first traditional Shanghai snack. Now they've spread across China and are available with a multitude of fillings.
Sheng Jian Mantou (生煎馒头)
Fried Dumplings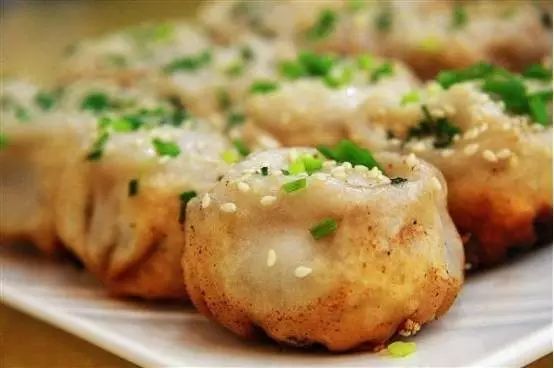 Fried dumplings were originally created years ago as a dessert because pastry chefs needed a way to cook dough without an oven. Nowadays they tend to be savoury as opposed to sweet.
Small Wontons (小混沌)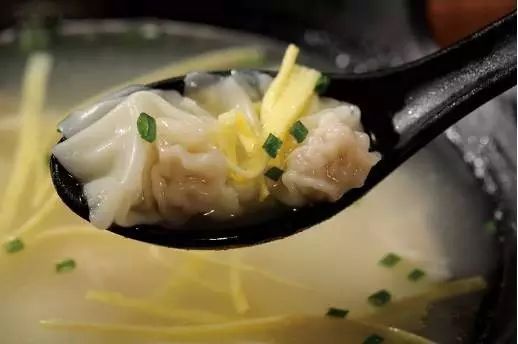 Wontons usually have super thin, almost translucent skin which is filled with meat and then placed in a soup.

Large Wontons (大混沌)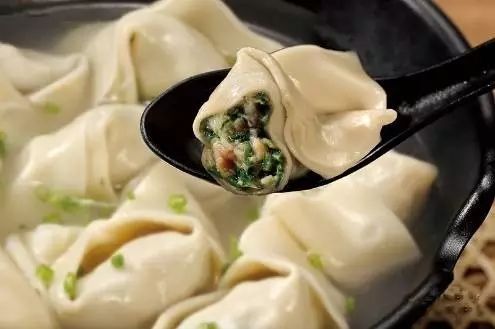 Large wontons are very similar to small wontons, but as you may have guessed from the name, just bigger. Wontons are a signature Shanghai dish, with the most popular filling being shepherd's purse.
Guo Tie (锅贴)
Fried dumplings
The surface of Guo Tie dumplings are covered with water and then rolled into the filling. Unlike other Shanghai dumplings, you don't need to add soy sauce.
Beef Jian Bao (牛肉煎包)
Fried bread bun filled with beef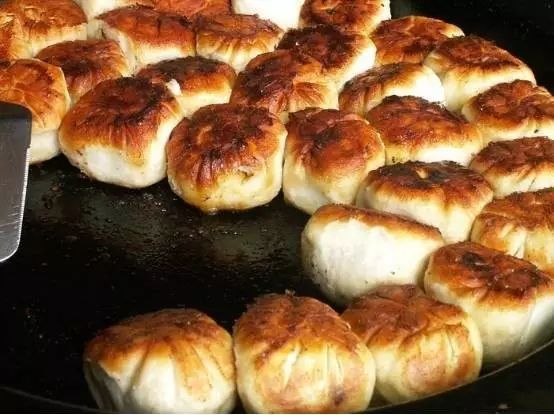 The beef in Jian Baos is almost always halal nowadays. And the bun is baked through so that all sides are nice and crispy.

Nuo Mi Dumplings (糯米烧麦)
Steamed dumplings with glutinous rice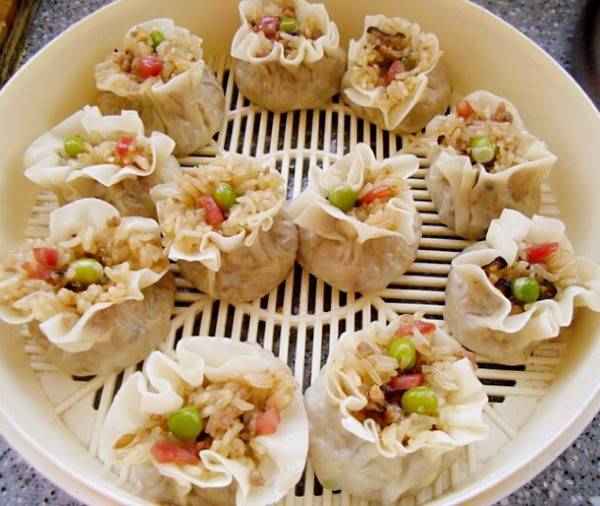 These dumplings are one of Shanghai's most popular breakfast dishes. There are a variety of fillings available, usually salty pork or mushrooms.
Shanghai Pastries
Large Flatbread (大饼)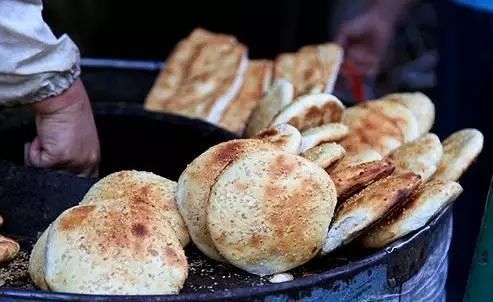 This is another of Shanghai's most popular breakfast dishes. The outer pastry is fairly brittle and crispy, whilst the filling tends to be more substantial. You can have either savoury or sweet versions.
Qiang Pastry (羌饼)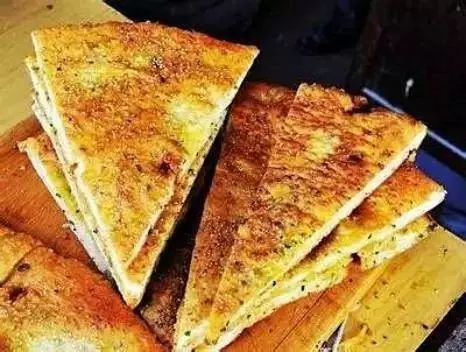 There are two different types of Qiang pastries. One is made with a lot of oil to create a soft, yet fragrant flavour, whilst the other is made with very little oil. They're usually sprinkled with sesame seeds. Unfortunately Qiang pastry is now quite hard to find, as it's been replaced by the similar Harbin pastry.

Deep-fried Dough Cake with Onions (葱油饼)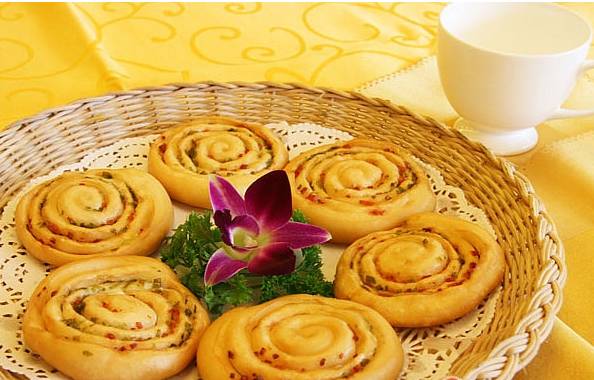 Making these dough cakes is a very complicated process. Again they're becoming more and more difficult to find in Shanghai.
Bao Jiao Bu (包脚布)
Fried wrap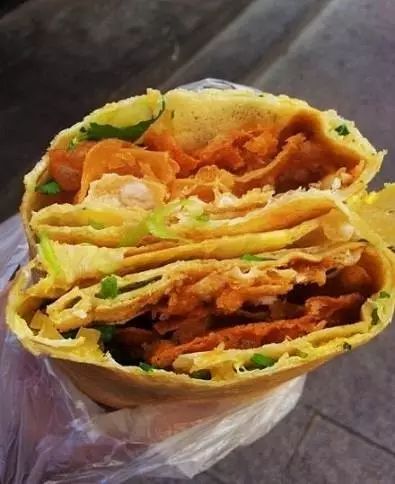 This wrap is made by mixing egg and flour into a batter, spreading the mix onto a hot plate, adding the ingredients of your choice and frying to perfection.

Tiger Paw (老虎脚爪)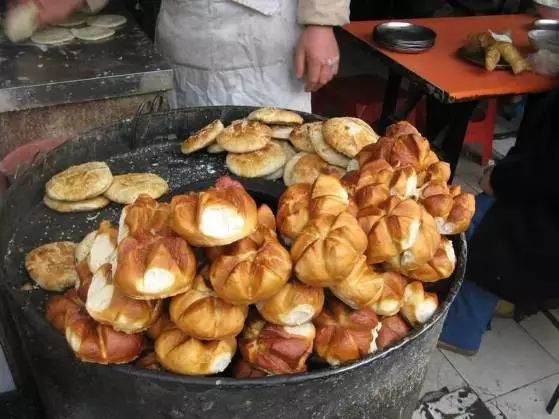 The tiger paw isn't actually a real tiger's paw. It's a ball of dough rolled into a shape vaguely resembling a tiger's paw, and then placed in the oven.
Ma Bing (麻饼)
Sesame pastry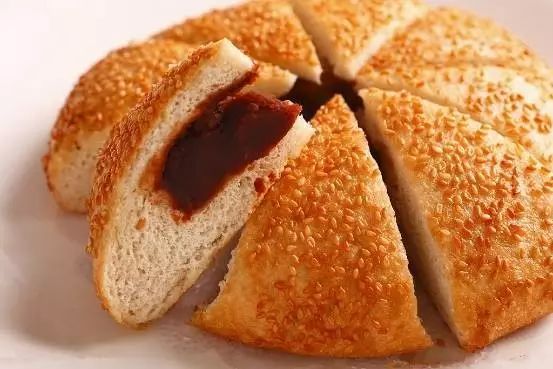 Ma Bing is steamed bread sprinkled with sesame seeds and fried. It's crunchy on the outside and soft on the inside. Normally they don't have any filling, but occasionally you can find them with red bean paste.
Crispy Pastries
Xie Ke Huang (蟹壳黄)
Crispy crab-flavoured pastry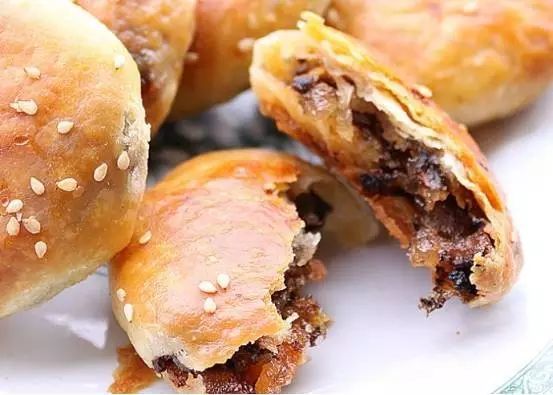 Xie Ke Huang is baked in a layer of sesame paste. There are a variety of both salty and sweet fillings available, including meat, seafood and red bean paste.
Huang Qiao Shao Bing (黄桥烧饼)
Crispy pastry covered in sesame seeds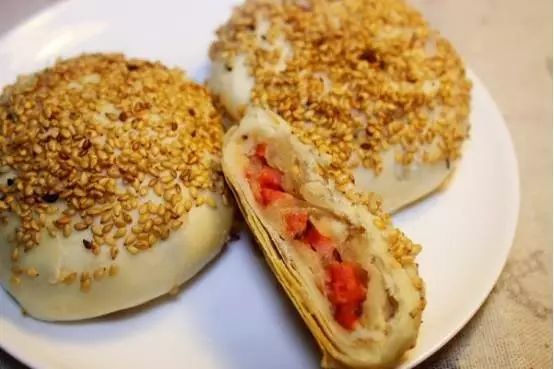 These pastries are mostly made of flour, lard, peanut oil and sesame seeds. There are often savoury and sweet fillings available, but be warned! These are often filled with pork floss.
Radish Pastries (萝卜丝酥饼)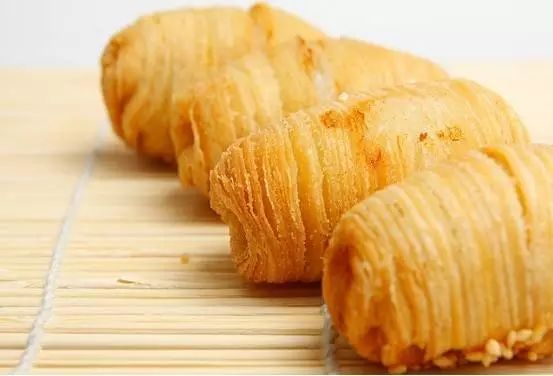 You may have tried the Cantonese radish pastry, but the Shanghai version is very different - deep fried in oil and filled with ham, MSG, sugar and salt.
Jujube Paste Pastry (枣泥酥饼)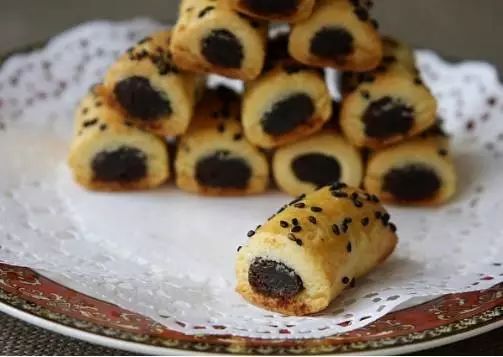 The jujube paste pastry is a very popular snack in Shanghai, thanks to its small size and sweet filling.
Meat-filled Moon Cake (鲜肉月饼)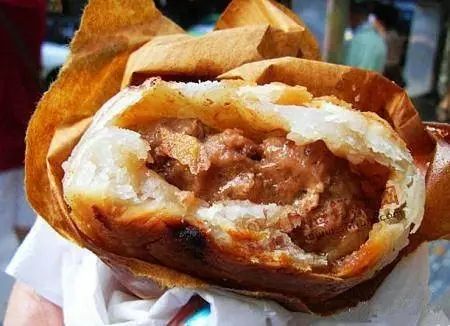 Moon cakes filled with meat are an absolute must-try! The stuffing consists entirely of fresh meat, most often pork, with a little bit of sauce.
Rice Cakes
Rice Cake (米饭饼)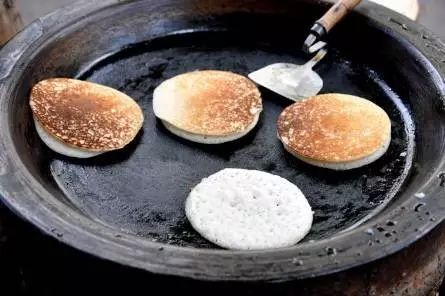 To make rice cakes, rice flour is mixed with slightly fermented rice milk to form a paste, and then fried for around 10 minutes until golden.
Noodles
Yang Chun Mian (阳春面)
Noodles in a simple sauce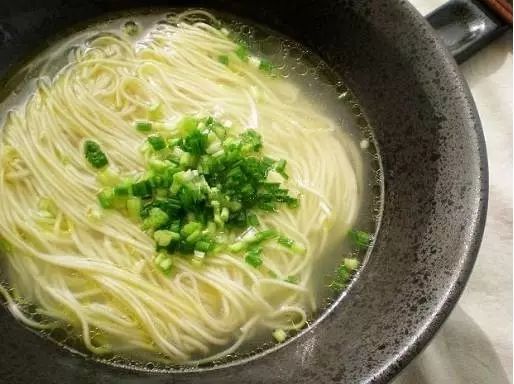 Yang Chun Mian are Shanghai's most famous and most popular noodles. There are no added toppings or flavours, just a lot of soup to fill you up.
Xue Cai Rou Noodles (雪菜肉丝面)
Noodles with shredded meat & pickled veg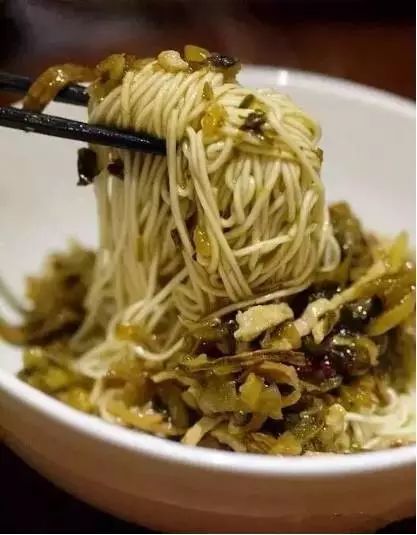 These noodles are made in the exact same way as Yang Chun Mian, only with little bits of veg and meat added.
Da Pai Mian (大排面)
Large arranged noodles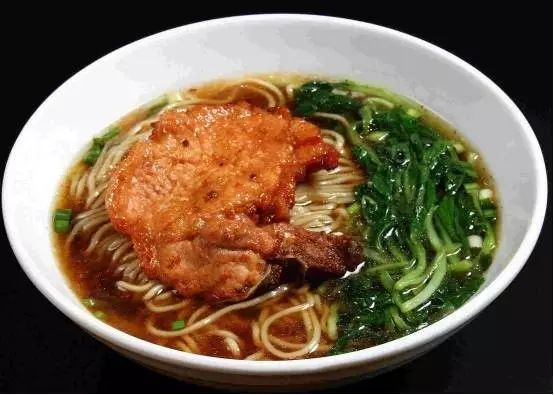 Da Pai Mian noodles are yet another dish characteristic of Shanghai. They are made using a large knife to chop a chunk of meat into thin slices, and then the noodles are neatly arranged into rows.

Stewed Meat Noodles (焖肉面)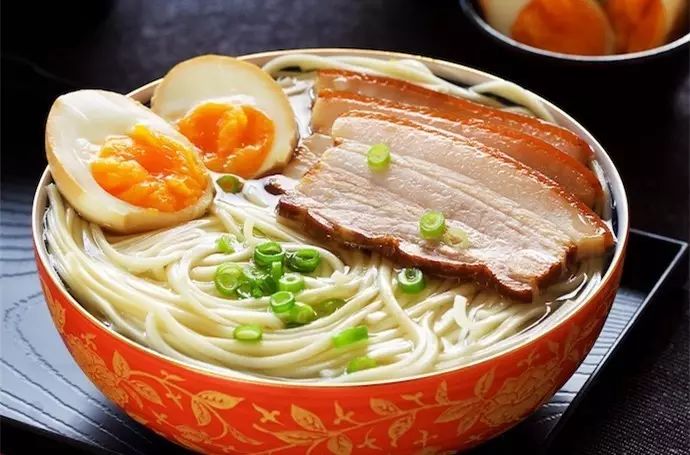 These noodles are often available in different types of soup. As the name would suggest, they consist of stewed meat with noodles and soup.
Eel Noodles (鳝丝面)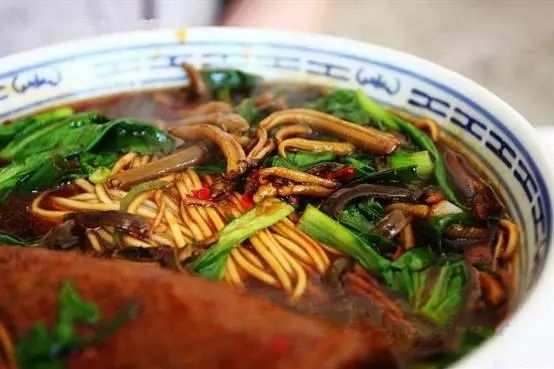 Eel noodles usually contain oil, bamboo, water and sugar, plus some seasoning. Eels are at their best in June and July, so now's the best time to try!
Spicy Meat Noodles (辣肉面)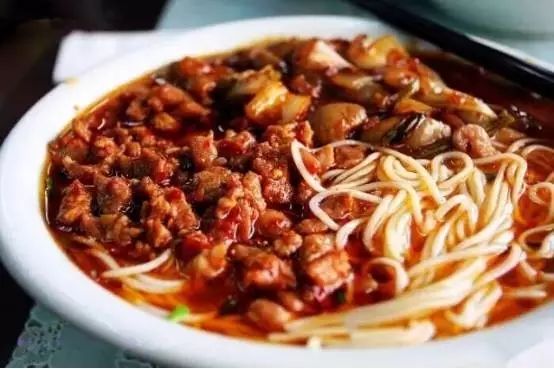 Spicy meat noodles are usually made with diced meat and spice added on top. The spice is often homemade, so may differ from place to place.
Ba Bao Noodles (八宝辣酱面)
Noodles with thick chilli sauce
These noodles are fried in chilli sauce, before adding eight different ingredients. These ingredients could be anything from shrimps to duck gizzards, to mushrooms.
Onion Noodles (葱油开洋面)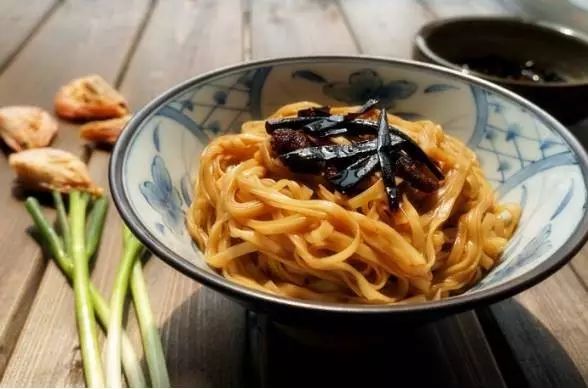 Unlike the southern version of onion noodles, which is made with fresh, green onions, this Shanghai dish is cooked in such a way that the onion flavour remains, but there are no greens to be seen.
Bao Yu Noodles (爆鱼面)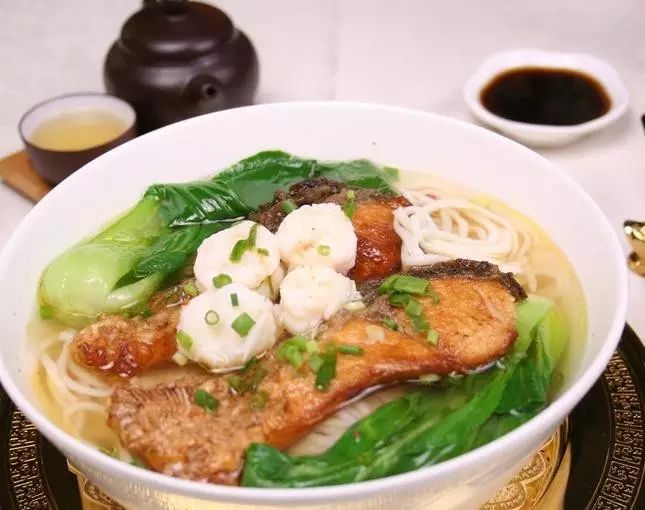 These noodles are often confused with Shanghai's smoked fish noodles. However, Bao Yu noodles are more crispy and tender.
Intestine Noodles (大肠面)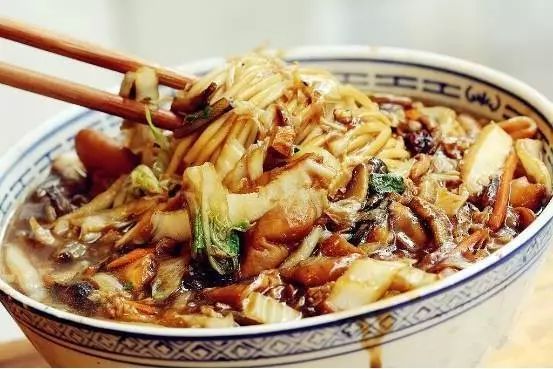 Yep, the main ingredient of these noodles are intestines braised in soy sauce.

Cold Tossed Noodles (冷面)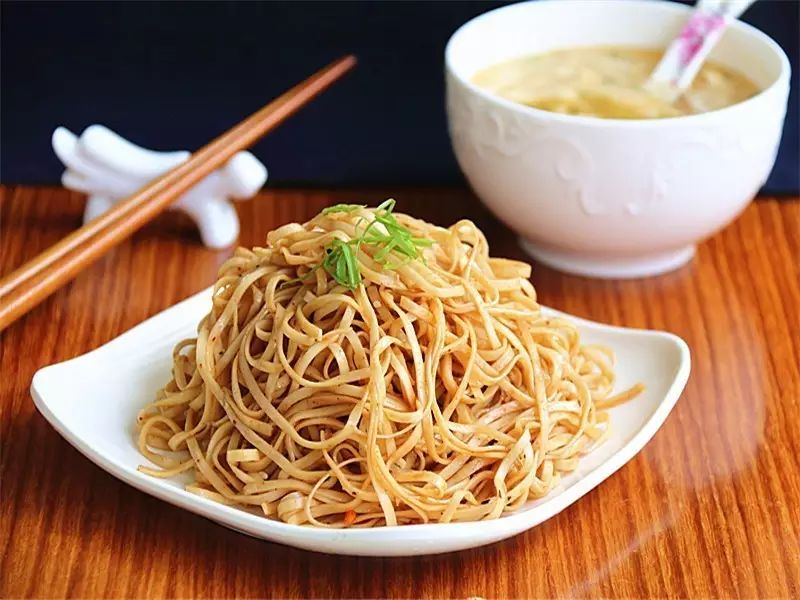 This dish is an absolute favourite in summer. It's made of cold noodles in a thick peanut sauce, to which you can add vinegar and chilli oil to your taste.

Man Tou - Steamed Bread Bun
Meat Baozi (鲜肉大包)
Steamed bread bun filled with meat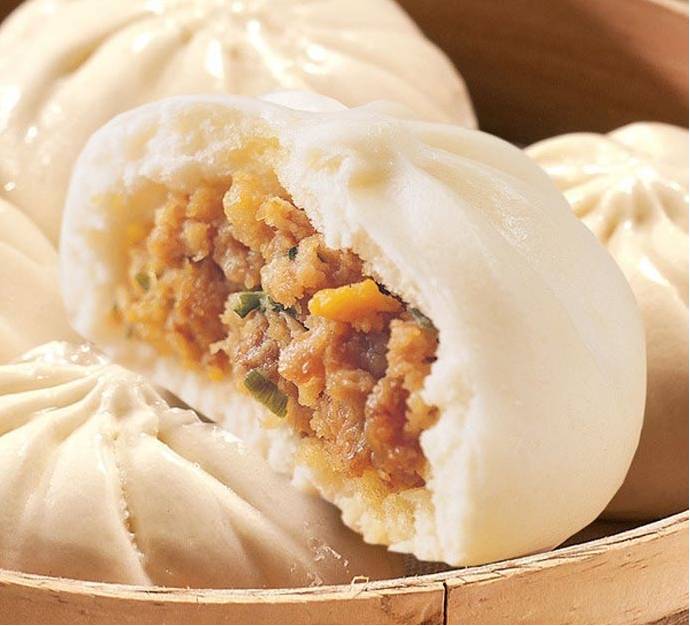 The meat in these baozis is usually pork, and they also often contain soy sauce or some sort of soup for added flavour.
Vegetable Baozi (菜包子)
Steamed bread bun filled with veg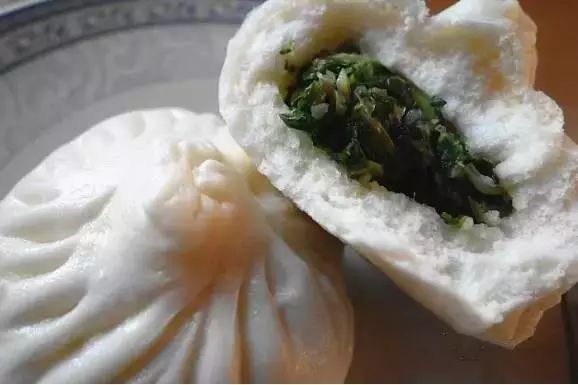 This was a traditional breakfast dish back in Old Shanghai. A little meat is often added, so they may not always be suitable for vegetarians.
Sweetened Bean Paste Baozi (豆沙包)
Steamed bread bun filled with sweetened bean paste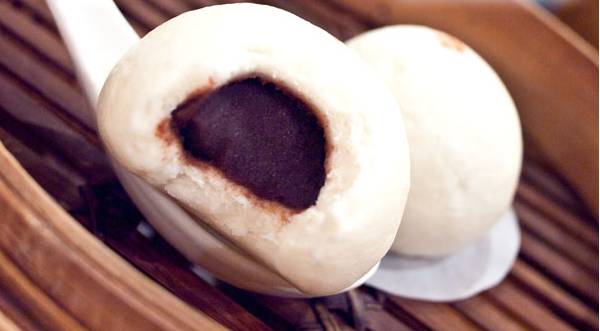 The bean paste in these baozis is most commonly red bean paste. This one's more suitable as a dessert.
Marinated Pork Baozi (叉烧包)
Steamed bread bun filled with marinated pork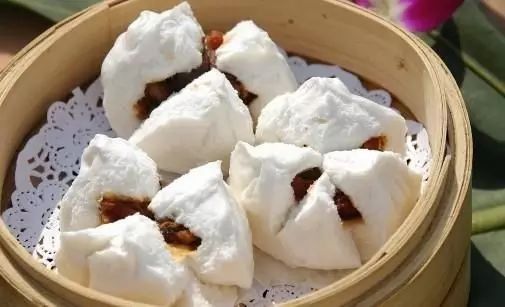 These are very typical of Shanghai, as they manage to be both sweet and savoury at the same time.

Dao Qie Man Tou (刀切馒头)
Chopped bread buns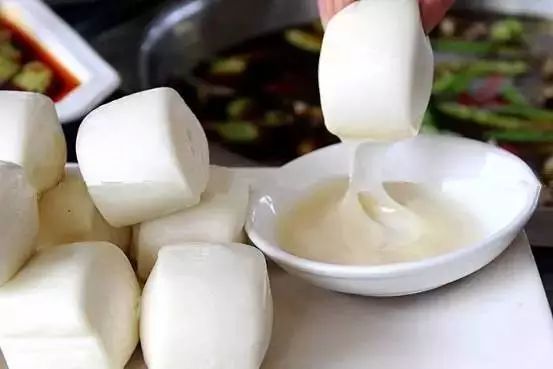 This is a small portion of bread, sprinkled with either white sugar or salty pickles depending on your preference.
Cong You Hua Juan (葱油花卷)
Steamed twisted roll with onions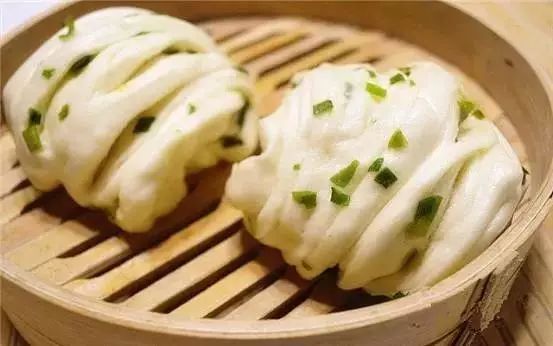 A popular dish all over China, Cong You Hua Juan has recently come to Shanghai.

Deep-Fried Dishes
You Tiao (油条)
Deep-fried twisted dough stick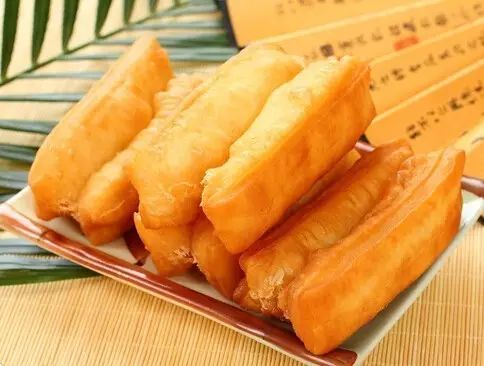 You Tiao is an authentic Shanghai breakfast dish. The best way to eat them is to dip them in sauce or sugar.
Millet Rice Cake (粢饭糕)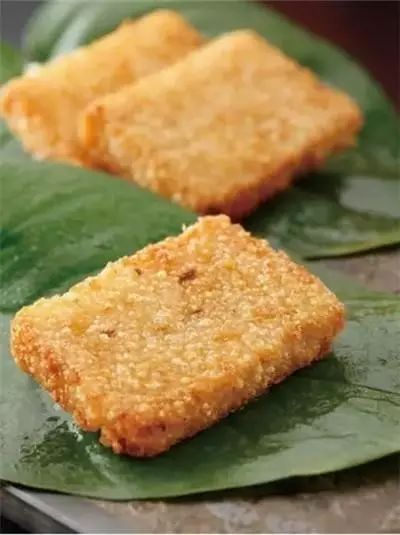 Millet rice cakes are fried until golden on the outside, while the inside is soft and delicious. This is another popular breakfast dish with sweet milk.
You Dunzi (油墩子)
Deep-fried pastry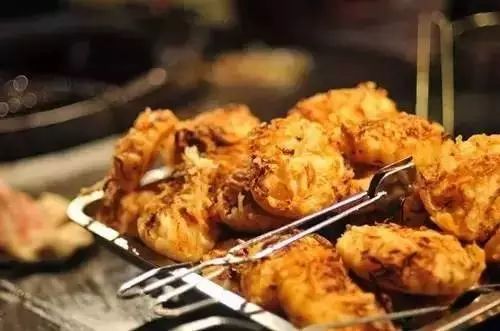 You Dunzi are a popular afternoon snack amongst the older generation. They are made with lots of batter and a little green onion added for flavour.
Spring Rolls (春卷)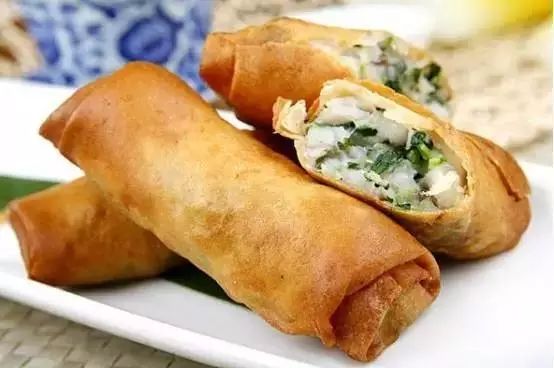 Shanghai's spring rolls usually contain bean sprouts, pork, and mushrooms. They're best eaten dipped in spicy sauce or vinegar.
Ma Qiu (麻球)
Balls covered in sesame seeds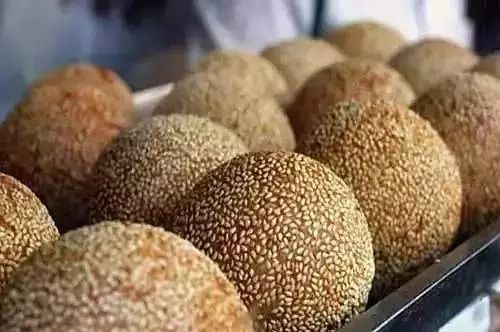 This is one of Shanghai's most famous snacks. It's made with rice and sugar, and often has red bean in the middle. Then sesame seeds are spread all over the crispy outer shell.

Ma You Sazi (麻油撒子)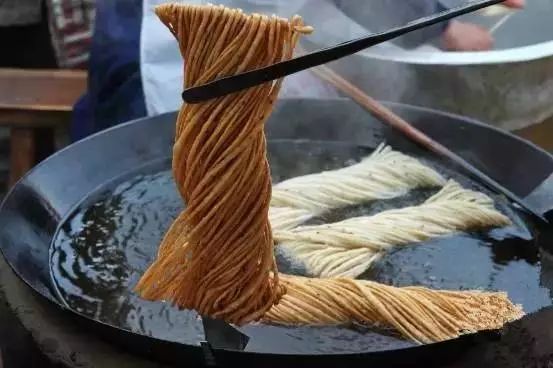 This is another favourite of Shanghai's older generation. The dough is pulled into very thin strips and deep-fried in sesame oil to give it some crunch.
Curry Dumplings (咖喱饺)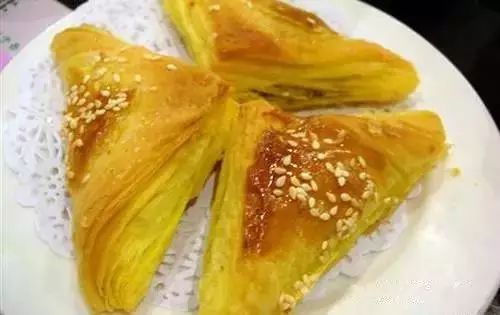 This is a unique combination of Chinese and Western flavours. They're usually filled with minced pork and curry powder before frying.
Nuo Mi Sweet Dumplings (糯米糖饺)
Sweet dumplings with glutinous rice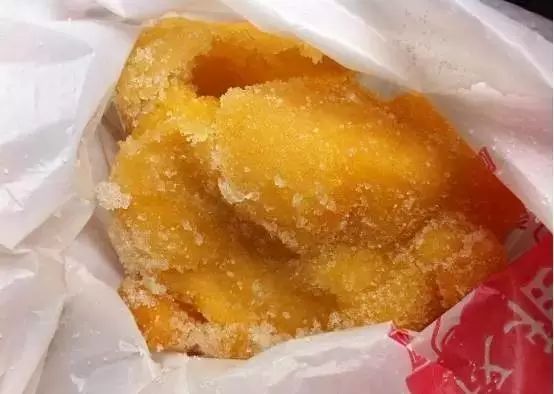 These dumplings are made with glutinous rice and then covered in a sugary frosting. Nowadays they're becoming more and more difficult to get hold of.
Bean Products
Tian Jiang He Dan Jiang (甜酱和淡酱)
Sweet sauce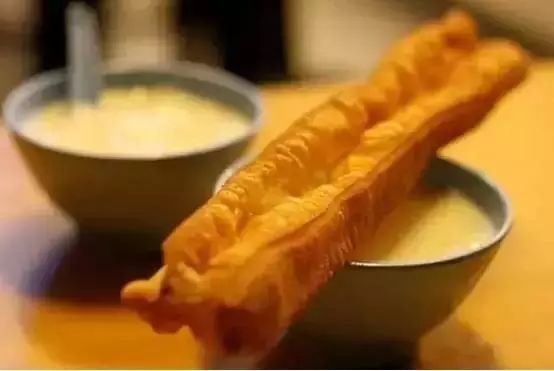 This sauce is made by brewing soy milk and sugar. It's best eaten with donuts or sweet bread.
Xian Jiang (咸酱)
Salty paste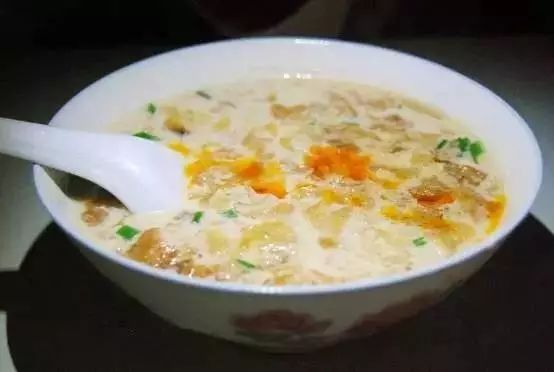 Xian Jiang is made by brewing soy milk, before adding a variety of ingredients such as shrimp, green onion, seaweed, soy sauce and chilli. It's suitable for a light breakfast.
Bean Curd (豆腐花)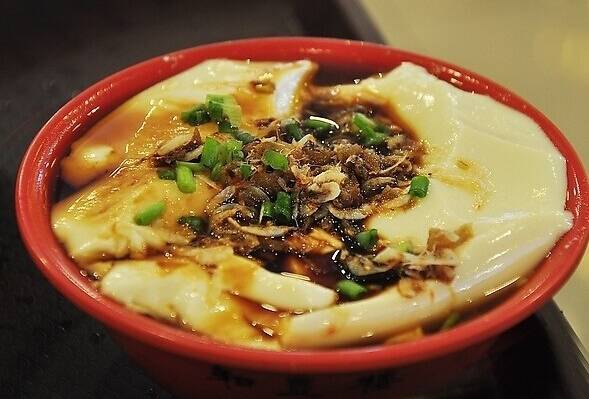 Bean curd is very similar to tofu, but there's less added dough.
Stinky Tofu (臭豆腐)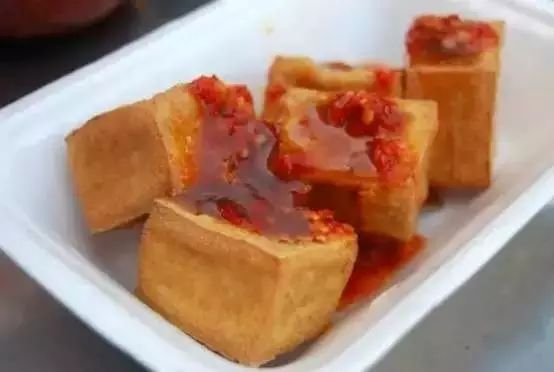 You'll smell this one before you see it for sure. Despite the foul smell, everyone who tries it is pleasantly surprised.
Dried Tofu (兰花豆腐干)
Dried tofu is fried until golden in a dry pan, before adding a variety of seasonings. It's commonly eaten with spiced boiled eggs.
Nian Gao - New Year Cake made of glutinous rice flour
Stir-fried Nian Gao (炒年糕)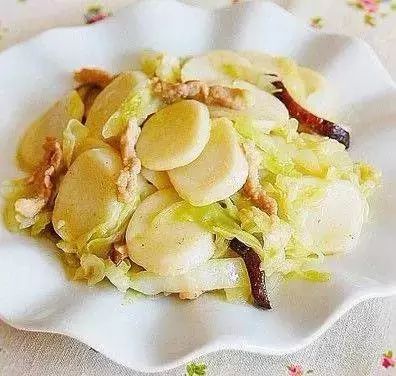 The Shanghainese like to eat this one with a selection of vegetables.
Soup Nian Gao (汤年糕)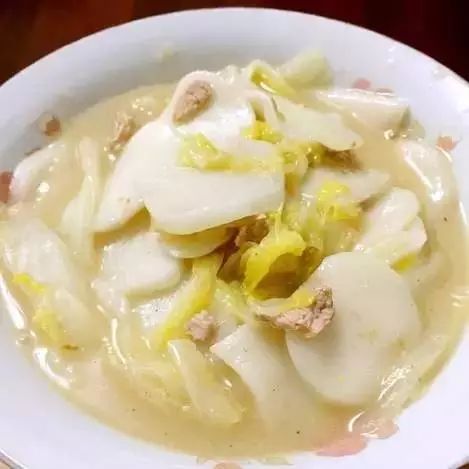 Whereas the younger generation prefer the stir-fried nian gao, the soup version is popular amongst the elderly population. It's often eaten with pork and bean sprouts.
Ribs Nian Gao (排骨年糕)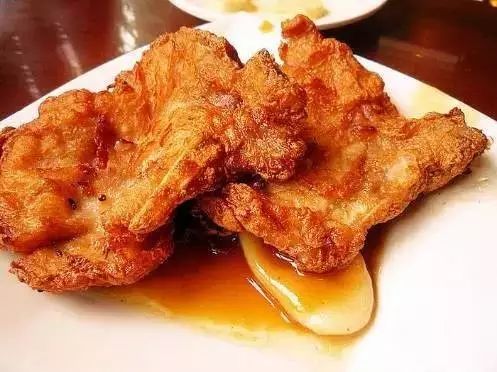 This Nian Gao has been around for the past 50 years. It's cooked in a broth with ribs to give it a slightly sweet and spicy flavour.
Shanghai Dishes
Meat Braised in Soy Sauce (红烧肉)
This is the embodiment of authentic Shanghai cuisine. It's usually a mouth-watering red colour and covered in sauce but not greasy.
Da Pai Meat (红烧大排)
Meat with bones braised in soy sauce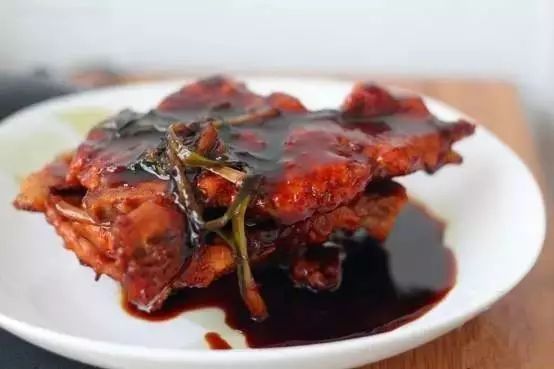 You won't find this dish anywhere else in China. Whether you have it with rice or by itself as a snack, it tastes divine!
Sweet and Sour Meat (糖醋小排)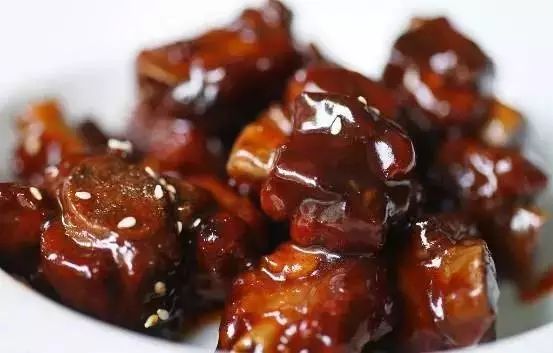 This is another favourite both amongst the Shanghainese and westerners. Vegetables are often added, and it can be eaten hot or cold.
You Bao Xia (油爆虾)
Fried shrimps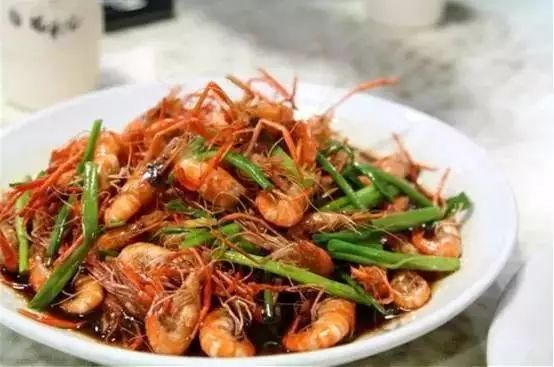 This dish is usually made with small to medium sized shrimp. They're stir-fried in rapeseed oil until crisp and crunchy on the outside, but soft and tender on the inside.
Smoked Fish (熏鱼)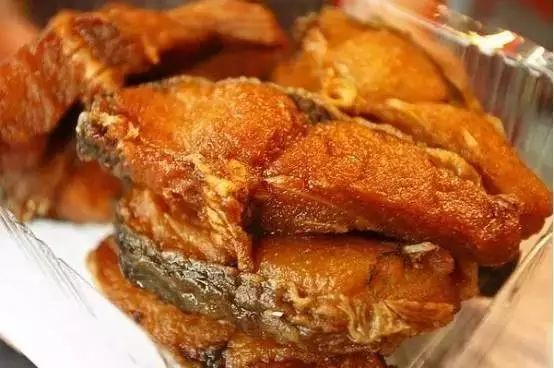 Contrary to what you might expect, this smoked fish is not actually smoked, but seasoned and marinated in such a way to give it the same effect.
Roast Bran (四喜烤麸)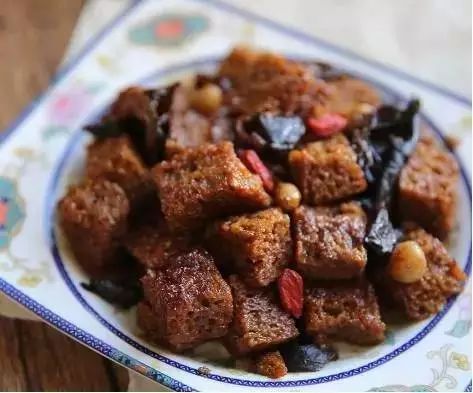 The bran is first covered with water, then deep-fried, and then roasted with a variety of seasonings. It can be eaten hot or cold.
Yan Du Xian (腌笃鲜)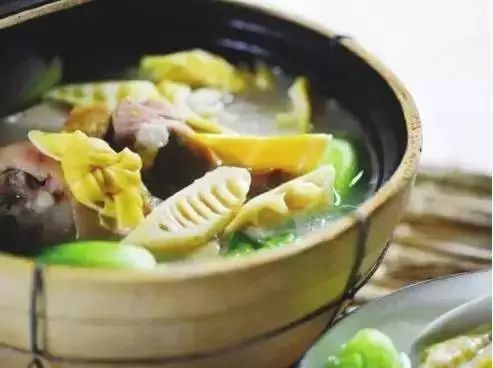 Yan Du Xian is made with pickled bamboo shoots preserved in salt.
Rice
Eight-treasure Rice Pudding (八宝饭)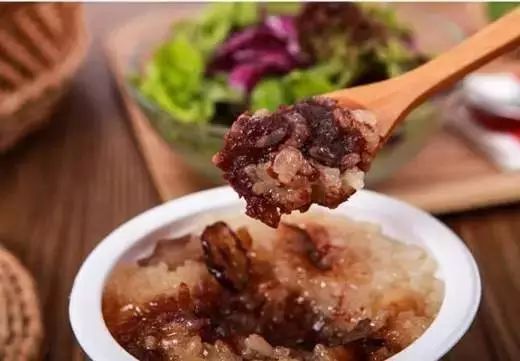 On the rare occasion that Shanghainese people will have dessert, this is often the one they go for! It's steamed glutinous rice with bean paste, lotus seeds, preserved fruits, and various other additions.
Lard and Veg with Rice (猪油菜饭)
This is Shanghai's version of paella. It's one of Old Shanghai's most famous dishes!
Pao Fan (泡饭)
Cooked rice reheated in boiling water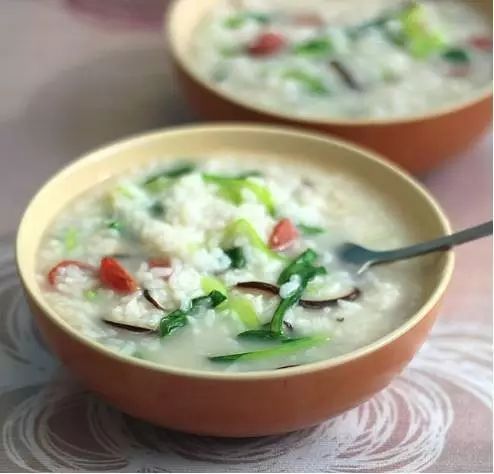 Pao Fan is one of Shanghai's oldest and most cherished dishes. Many believe a bowl of Pao Fan is the best way to start your day!
Gai Jiao Fan (盖浇饭)
Cooked rice covered in various toppings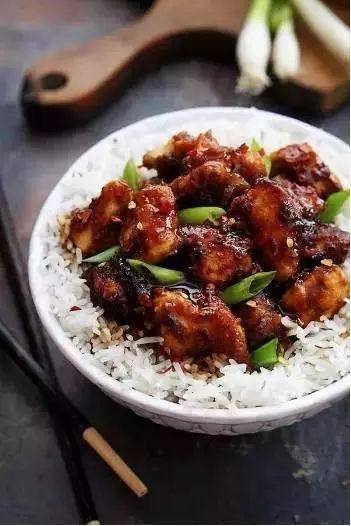 This is a traditional lunch or snack dish. The most popular toppings include fish-flavoured pork, meatballs or cabbage.
Fried Rice (炒饭)
There's nothing that a bowl of the infamous egg fried rice cannot resolve. No explanation needed, it's a world renowned dish.
Gruel
Blood Glutinous Rice Gruel (血糯米粥)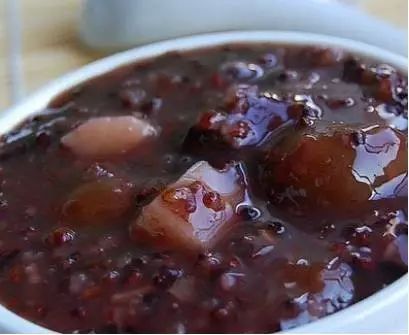 So called because it's brewed in a different way to ordinary gruel, giving it its trademark blood-red colour.
Osmanthus and Red Bean Gruel (桂花赤豆粥)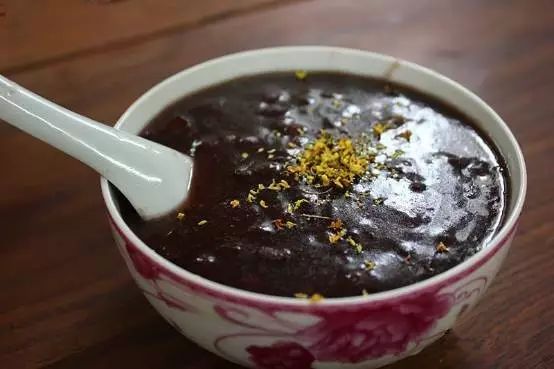 This is another popular sweet snack, often with a little brown sugar added for extra sweetness.

Eight Treasures Gruel (八宝粥)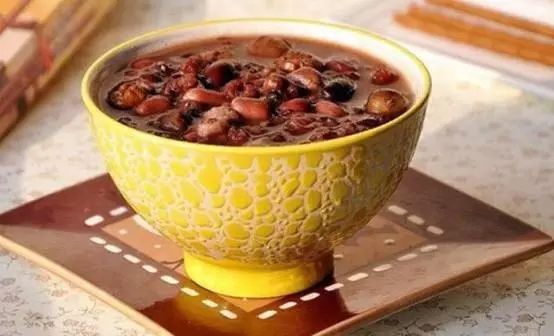 The eight treasures you'll find in this gruel could include glutinous rice, longan, red bean, lotus seeds, red dates and sugar, to name just a few.
Chicken Gruel (鸡粥)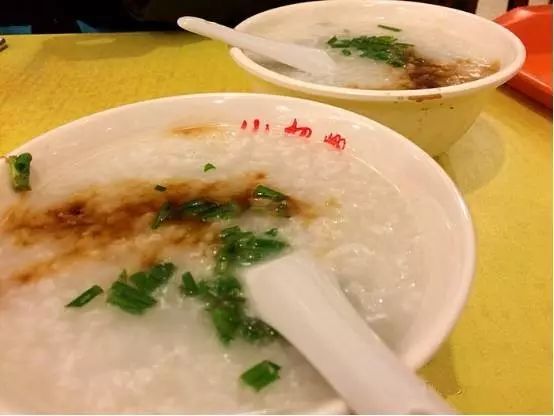 Chicken gruel is made with white rice and the juices from a chicken. It's often seasoned with soy sauce, salt, onion, or ginger.
Soup
Dan Dang He Shuang Dan (单档和双档)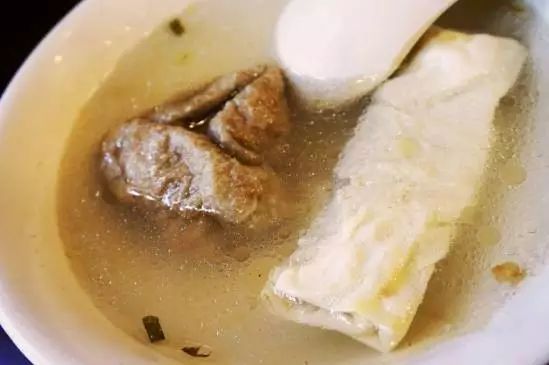 Another popular Shanghai dish, this one often contains baozi in the soup.
Tofu and Noodles (油豆腐粉丝汤)
Fried tofu with vermicelli noodles in soup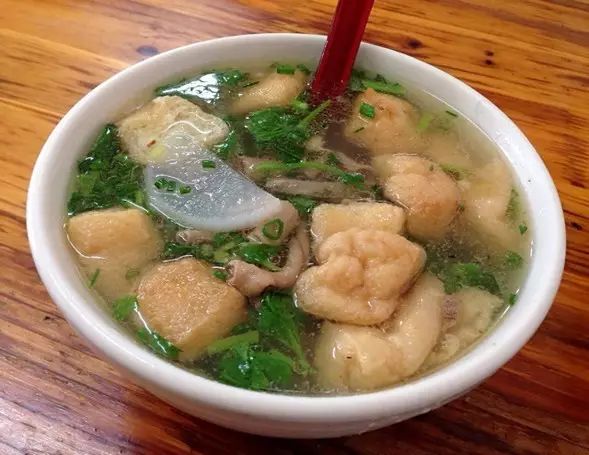 This soup is unique to Shanghai. It's a very fragrant dish making it popular amongst locals.
Bone Soup (骨头汤)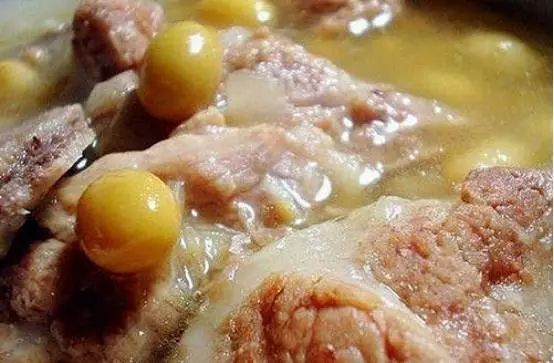 Bone soup is made with meat on the bone, chopped green onion and other things added to the soup.
Chicken and Duck Blood Soup (鸡鸭血汤)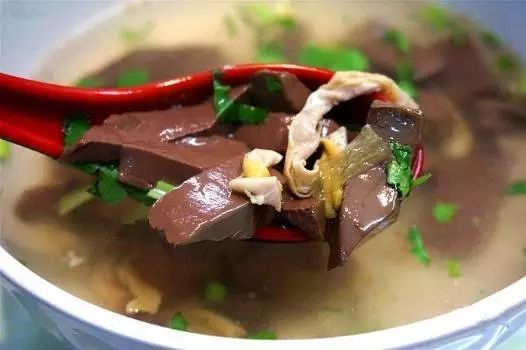 Created in the early 20th century by a man named Xu Fuquan, this soup has been popular for over 100 years, so it's worth trying.
Curry Beef Soup (咖喱牛肉汤)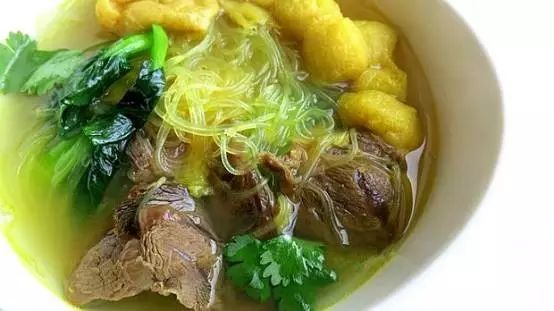 Curry beef soup also contains dumplings, and often has parsley or other seasonings added for extra flavour.
Veal Soup (小牛汤)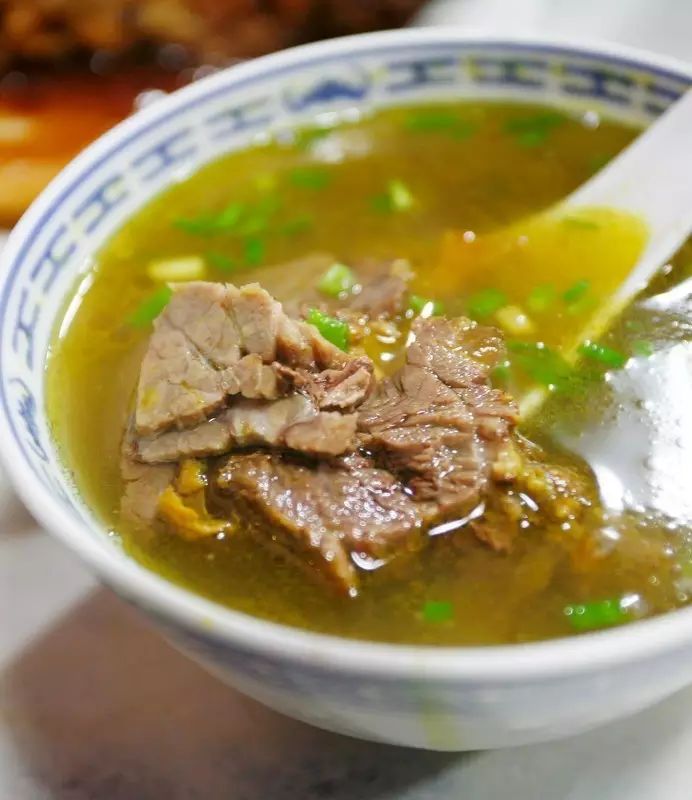 Veal soup is made with noodles cooked in sesame sauce.
Borscht (罗宋汤)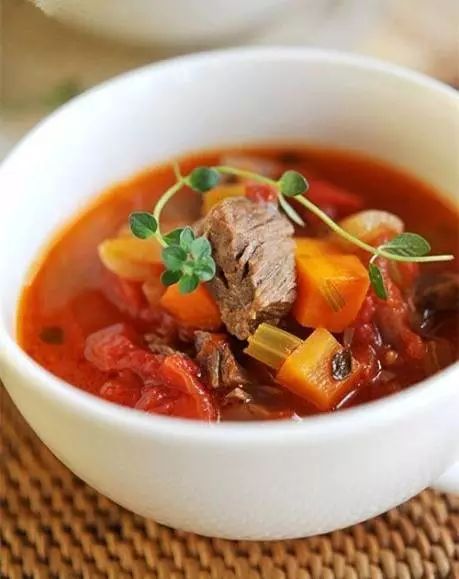 Borscht is a traditional beetroot soup originating from Russia. After a large number of Belarusian's came to Shanghai, it was adapted to suit Chinese tastes.
Western-style Pastries
Chestnut Cake (栗子蛋糕)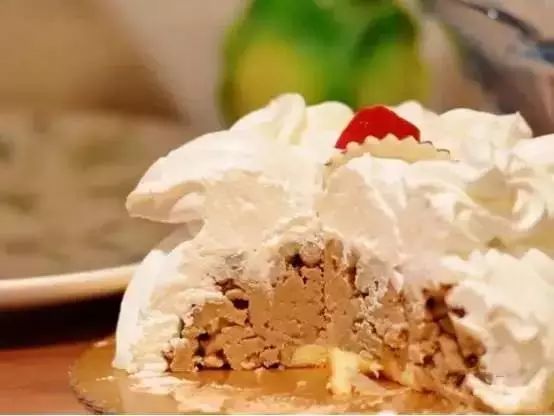 This cake came about in the 80s and 90s, made with lots of sugar and butter. It's one of Shanghai's most popular cakes.
Whipped Cream in a cup (掼奶油)
Shanghai is one of the few cities in China where people like to eat dairy products. This is literally just dairy in a cup, great for when you're craving something sweet.
Fresh Cream Cake (鲜奶小方)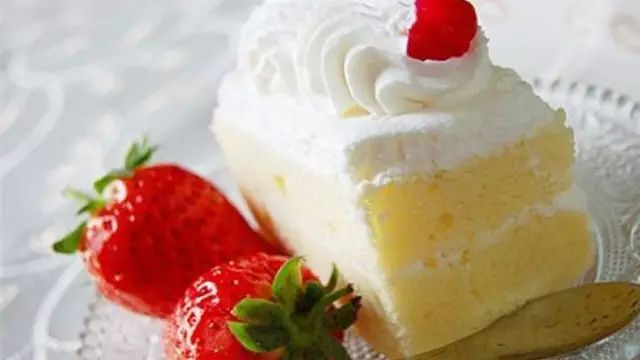 The best things in life are often the simplest. And this is a simple cake with cream and a cherry on top.

Ha Dou (哈斗)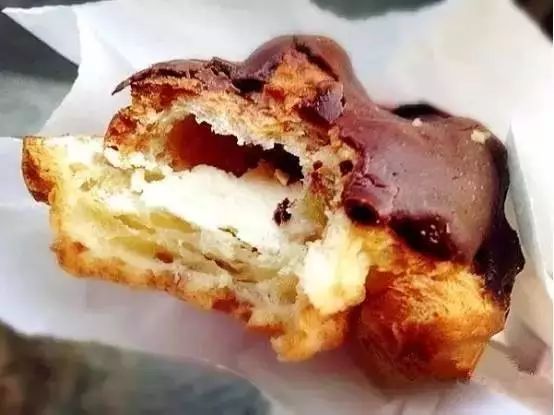 Ha Dou is the Shanghai version of mini puff pastries. They're covered in whipped cream and filled with chocolate and sugar.
Cream Cone (奶油蛋筒)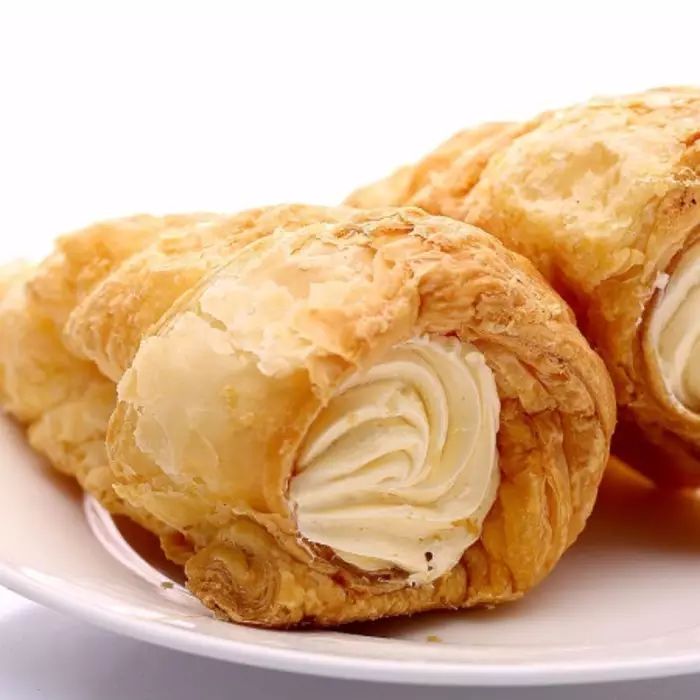 Cream cones are apparently very popular amongst Shanghai girls. It's a simple ice cream cone, but instead of being filled with ice cream, it's just cream.

Butterfly Shortcake (蝴蝶酥)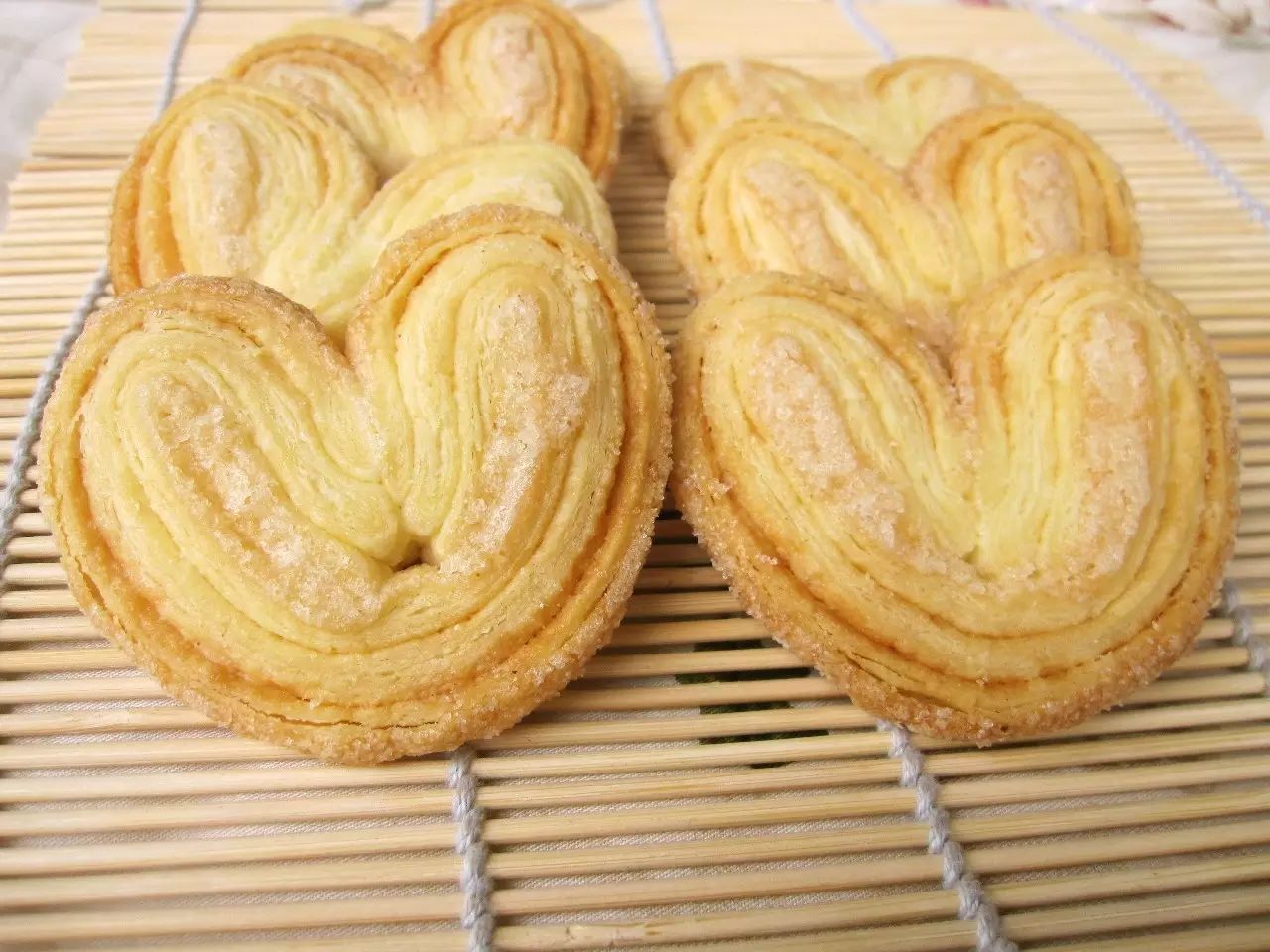 This is the Chinese adaptation of the French mille-feuilles. It's a pastry baked with lots of butter and fashioned into the shape of a butterfly.

Almond Tray Bake (杏仁排)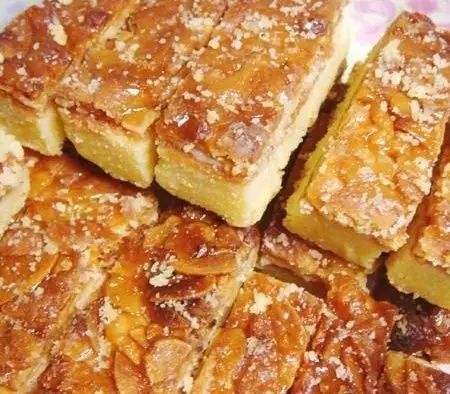 Almond tray bakes are made with butter, vanilla, sugar, eggs and almond flour. To sweeten it up even more, caramel sauce and almonds are sprinkled on top.

Napoleon (拿破仑)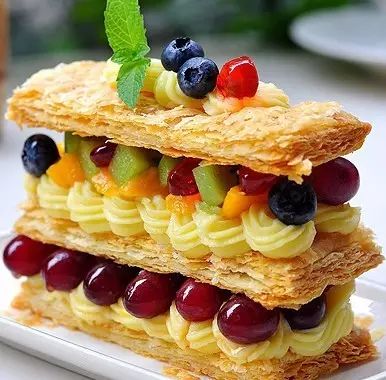 Napoleon is very famous in Shanghai. It's a multi-tiered cake with cream between the layers. It tastes great paired with a coffee.

Peach Shortcake (桃酥饼)
Peach shortcake is basically a large cookie, and an absolutely delicious snack.

Bie Si Ji (别司忌)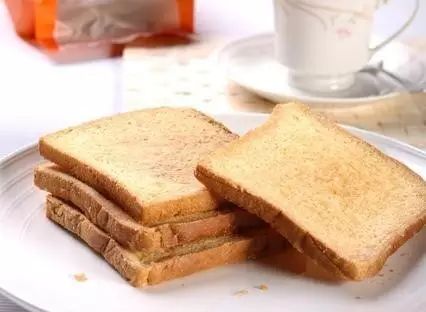 You won't find this snack anywhere else in the world. The only thing that comes close is the British biscuit.

Ice Cream (冰糕)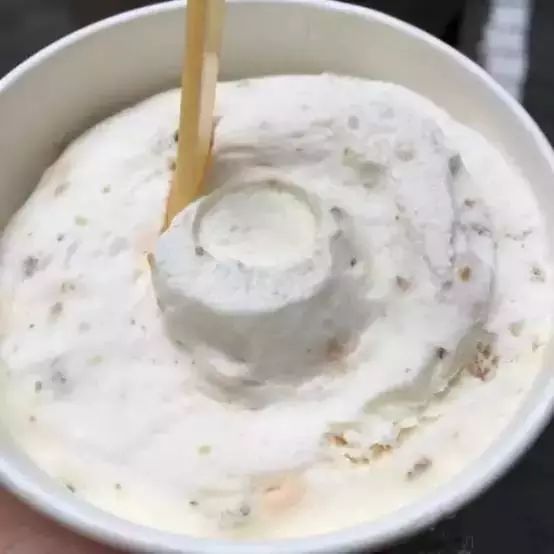 As well as the regular ice cream you can get in Family Mart, you can also find ice cream with added whipped cream and walnuts. It's definitely one to get if you're heading to the beach.
Dough Balls
Green Dough Balls (青团)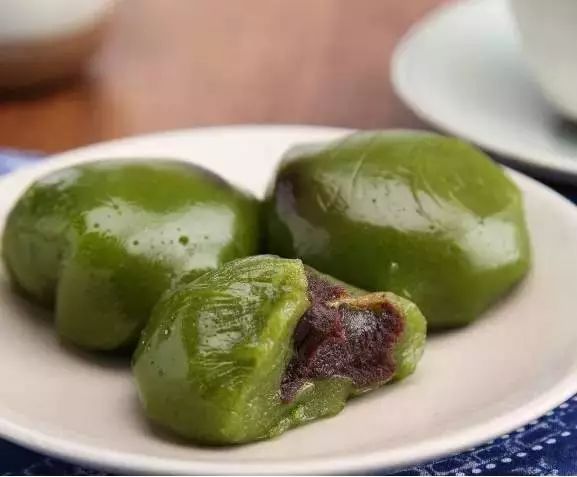 These green dough balls are traditionally eaten around the time of the Tomb Sweeping Festival. They're filled with red bean paste, so despite their strange appearance, are surprisingly sweet.
Golden Dough Balls (金团)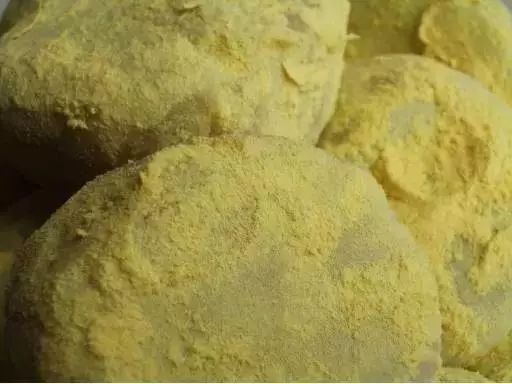 Golden dough balls are steamed glutinous rice dumplings filled with either red bean paste or sesame seed paste.
Shuang Niang Tuan (双酿团)
Double-stuffed dough balls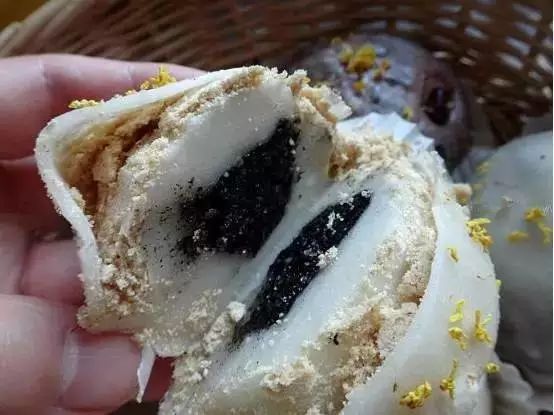 Shuang Nian Tuan contain double the filling of a regular dough ball. Again the filling is usually red bean paste or sesame seed paste, as is typical of Shanghai.
Sesame Seed Paste Dough Balls (芝麻汤团)
These dough balls are a very popular snack in Shanghai. Be warned as the black paste will ooze out the second you take a bite, so they could get messy if you're not prepared!
Meat Dough Balls in Soup (鲜肉汤团)
These dough balls actually come from Ningbo, just outside Shanghai. Unlike all the other dough balls, these ones are savoury and filled with delicious fresh meat.
Fermented Glutinous Rice Dumplings (酒酿圆子)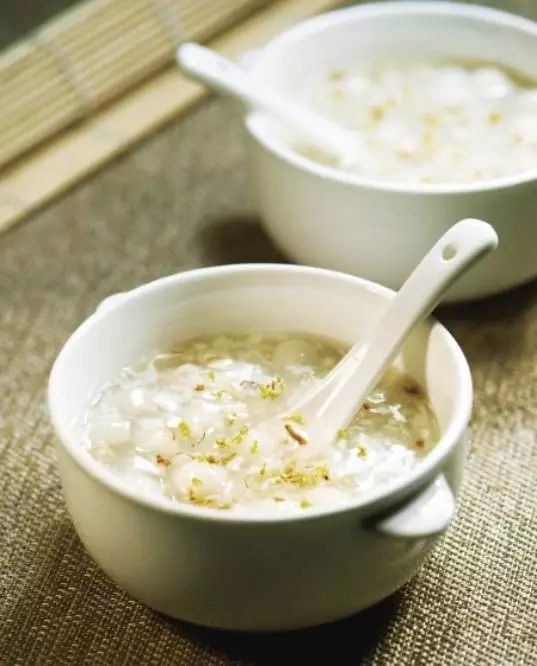 These dumplings really have stood the test of time, as they date all the way back to the Qing Dynasty. This savoury option has a variety of seasonings available.
Cakes
Ding Sheng Gao (定胜糕)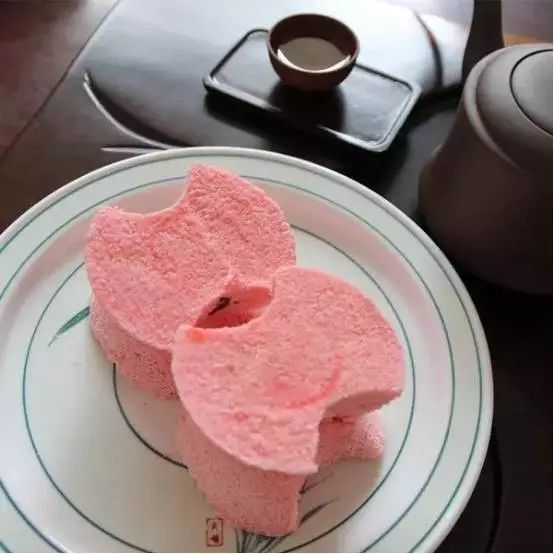 Ding Sheng Gao originated in Hangzhou. It's made with rice flour and red yeast powder to turn it a pretty shade of pink.
Tiao Tou Gao (条头糕)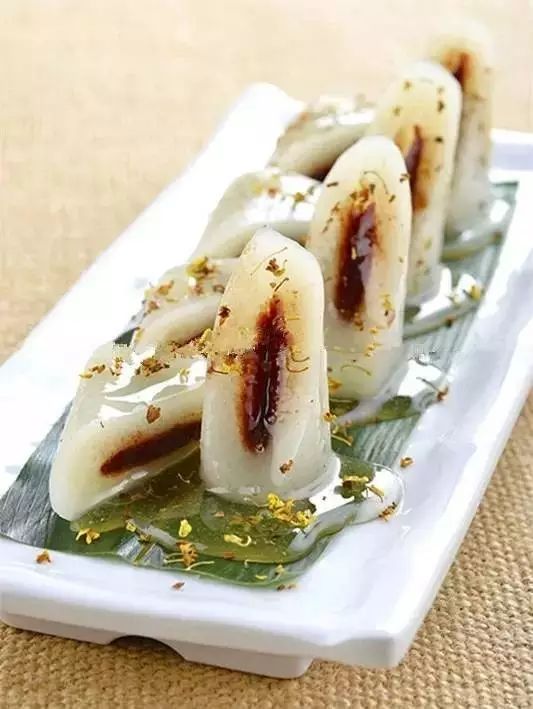 This was one of Shanghai's first cakes to contain red bean. It's made of glutinous rice wrapped in a thin dough, with sweet-scented osmanthus or coconut sprinkled on the outside.
Zhong Yang Gao (重阳糕)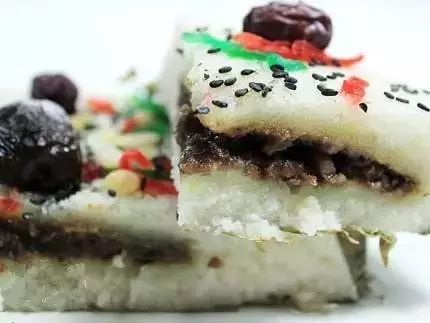 Zhong Yang Gao is made with 400g of sugar, so it's extremely sweet. The filling consists of flavours including red bean, walnut, and mango.
Osmanthus Cake (桂花拉糕)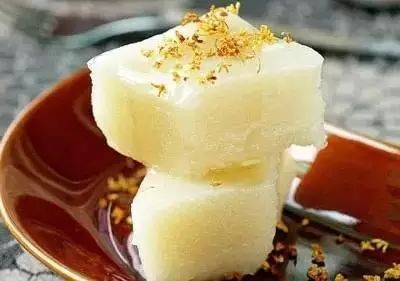 Sugar is first melted in hot water before being poured into a greased tray to cool. Once cool, it's sprinkled with sugar and osmanthus and cut into diamond-shaped pieces.
Green Bean Cake (绿豆糕)
The green bean cake came about in the Qing Dynasty. It's made with flour, sugar, and oil and then filled with bean paste.
Red Bean Cake (赤豆糕)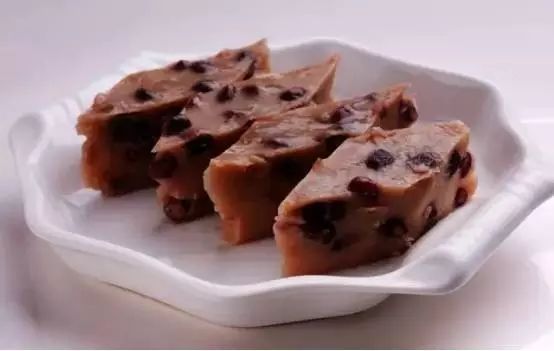 As you know red bean is one of Shanghai's most popular flavours. In addition to plain red bean, you can also get rose and osmanthus-flavoured red bean cakes.
Tangerine Cake (橘红糕)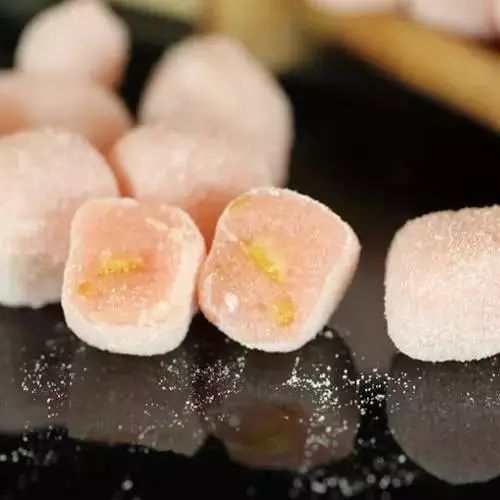 Tangerine cakes are made with all the usual cake ingredients, but with tangerine peel added.
Yun Pian Gao (云片糕)
Rice cake in thin strips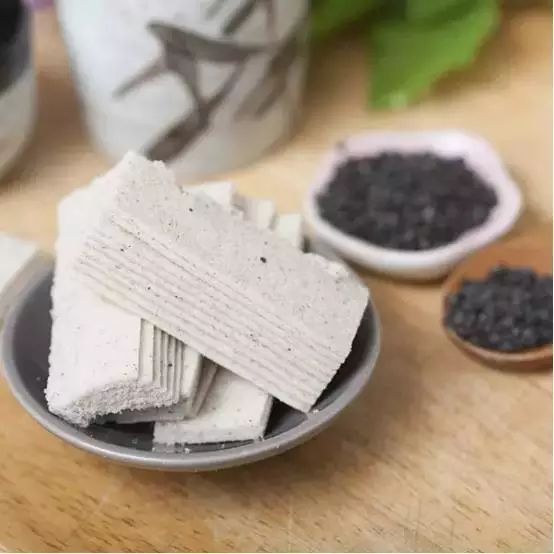 Making Yun Pian Gao is a very meticulous process, taking a total of 6 months to complete.
Chinese Flowering Crabapple Cake (海棠糕)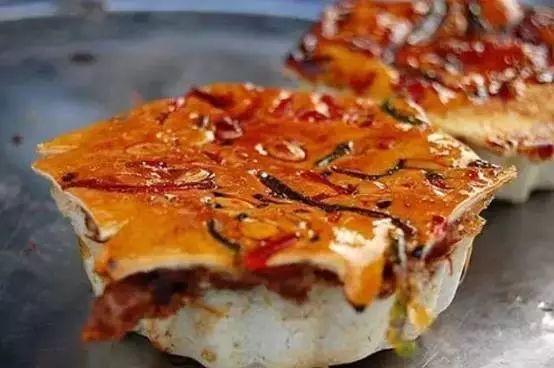 The bright red colour is what will initially attract you to this cake, and the sweet flavour will keep you coming back for more.
Shanghai WOW! is Recruiting

We are looking for people who love life, food and travelling to join our team! Currently we are recruiting for the following positions:




English Editor

Graphic Artist and Web Designer

Chinese to English Translator

Advertising Sales Executive

Marketing Manager




Ideal candidates are talented, energetic and creative people who can work in a fast paced environment, and Chinese skills are a plus.




Want to take on a challenge?

Please send your cover letter and CV to:

jobs@shanghaiwow.com