China Module 2017 is Bigger and Better than Ever
| CKGSB MBA |

A World-Class MBA Program for China Business
---
May 10 2017
The CKGSB MBA China Module is bigger and better than ever. The China module is a special part of the 14-month CKGSB MBA curriculum occurring during early summer and spans an intensive two-week curriculum, offering academics, business networking and culture.  This year, starting from May 7th and running until the 21st, participants experience the best that CKGSB & Beijing has to offer.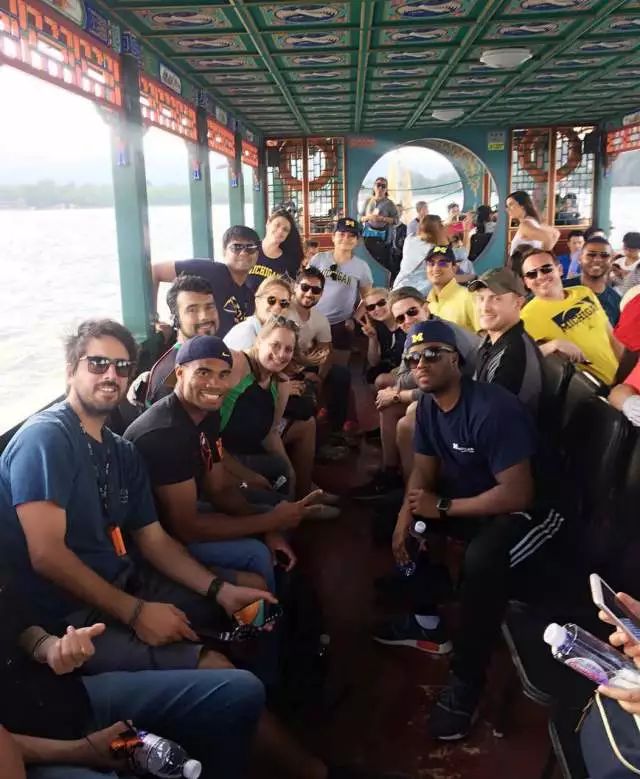 China Module participants enjoys a royal ferry ride on Kunming Lake in the Summer Palace compound
This year, two top business schools, University of Michigan's Ross & Spain's ESIC Business & Marketing School joins CKGSB MBA students as they deep dive into China's past, present & future.  With students from visiting schools, the MBA program hosts close to 80 students as they experience life at CKGSB and in Beijing.
CKGSB, ESIC, & Ross MBA students at China Module 2017 
The group was welcomed by Associate Dean ZHOU Li followed self-introductions by representatives from the visiting school.  Prof. WANG Yanbo gave a lecture on the challenges of global technology giants in China.  The program will also feature many specialty classes, such as China in the Global Economy by Prof. Leslie YOUNG, Strategies for entering the Chinese Market by Prof. TENG Bingsheng, and China's Transformation & its Global Implications by Founding Dean XIANG Bing
Associate Dean ZHOU Li welcomes China Module 2017 participants
ESIC MBA student David San Jose Valentin enjoying lectures of the CKGSB China Module.

Prof WANG Yanbo on challenges of global tech giants in China
U. Michigan MBA students Diocelyn Batista Rijo & Kristen Steagall at CKGSB China Module 
Following the days' class, the participants enjoyed a welcome dinner at the renowned Quanjude restaurant where its Peking roasted duck is a stable in the Beijing dining scene for over 150 years.
Participants sample the Quanjude Peking Roast Duck and traditional Beijing cuisine
Students also experience business networking and cultural events including visits to Alibaba, JD.com, iQiYi, and Lenovo where they learn from and network with company directors and strategy officers.  Finally participants also experiences world UNESCO cultural heritage sites such as the Forbidden City, the Summer Palace, Beijing hutongs, Tiantan Temple, and the Great Wall. Participants also engage in hands-on activities such as learning Taichi and making Peking opera masks. 
ESIC student get a glimpse of the future of virtual reality enhanced Taobao shopping at Alibaba's Beijing headquarters.
CKGSB China Module visits Alibaba.
ESIC Business & Marketing School's Maria Altamira Garaizar remarks,"This is the first year that we are participating in the China module at CKGSB.  We are looking forward to many more collaborative events in the future!"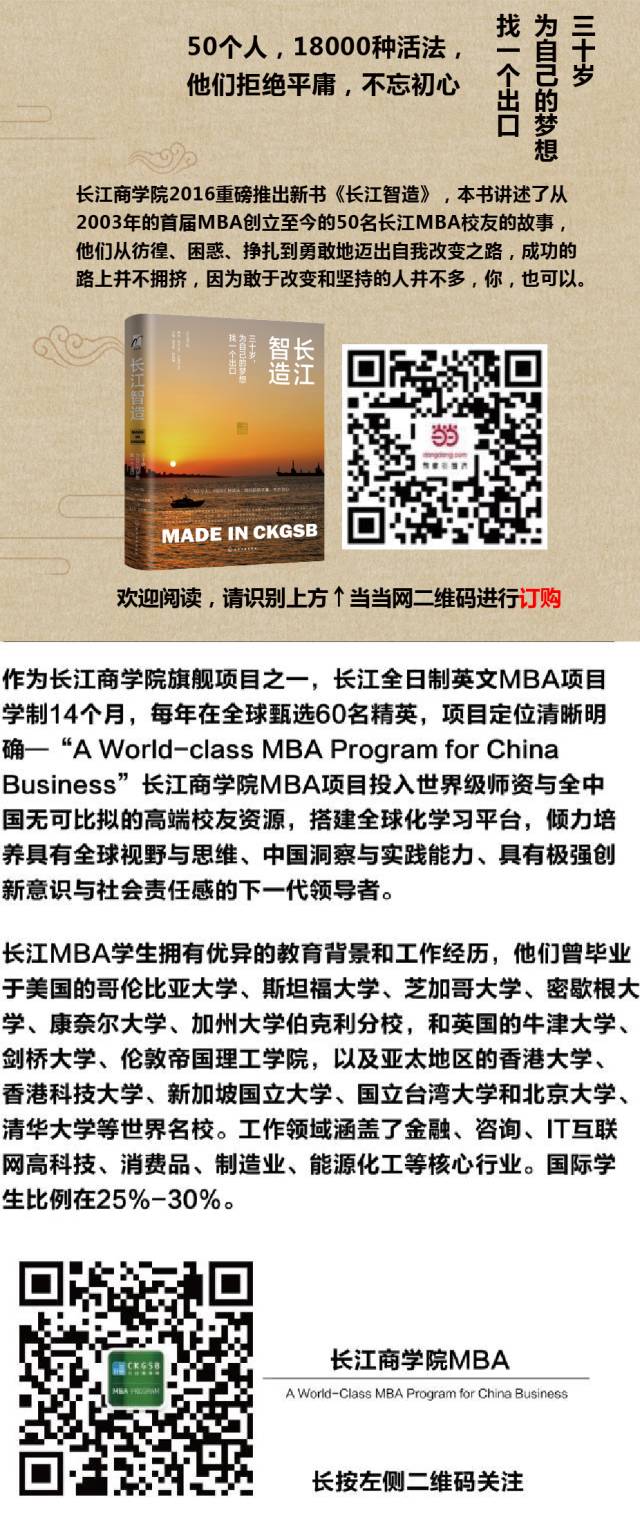 点击阅读原文,立即注册