4 Shanghai couples share their real-life meet cutes

It's not all about swiping right... Shanghai couples share their heart-warming stories of serendipitous street meets and how they found love in Shanghai.
Shenlian Wu and Zhicheng Yu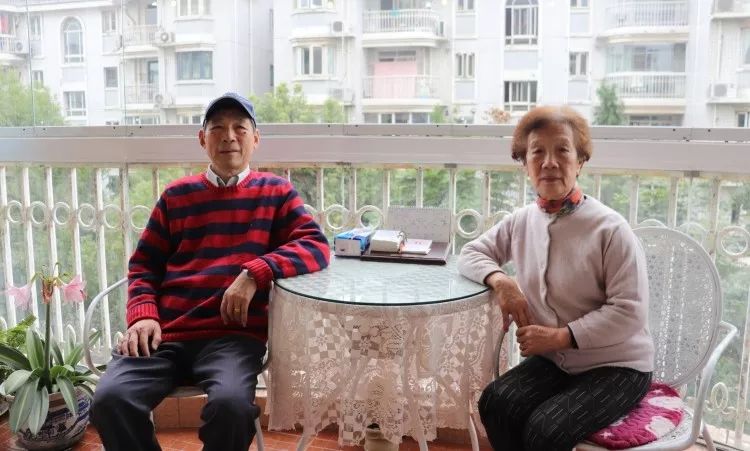 Photograph: Annie Lin
Retired teachers Shenlian and Zhicheng met at Yingchangqi Weiqi School in 1957. Married in 1963, they've been together for 55 years.
Shenlian: We met at the school where we were both teaching. He taught maths, and I taught language and literature. 
Zhicheng: When we got married, the school didn't allow couples to teach in the same school. So, we had to be separated to teach at two different schools. 
Shenlian: We weren't an overly affectionate couple that gushed about each other like young couples do nowadays. We had a simple, ordinary relationship. Now we are proud to have two kids, three grandchildren and a great grandson that are all living very well. 
Zhicheng: As long as our family is happy, we feel fulfilled and content. 
Shenlian: The secret to a long marriage is to learn to forgive each other. It's easy to break up, but it's even harder for two people to have found each other in the first place. We've been on a long journey together to have come this far. 
Zhicheng: We've lived through poverty, famine, revolutions and raised a family together. 
Shenlian: We're each other's partner for life.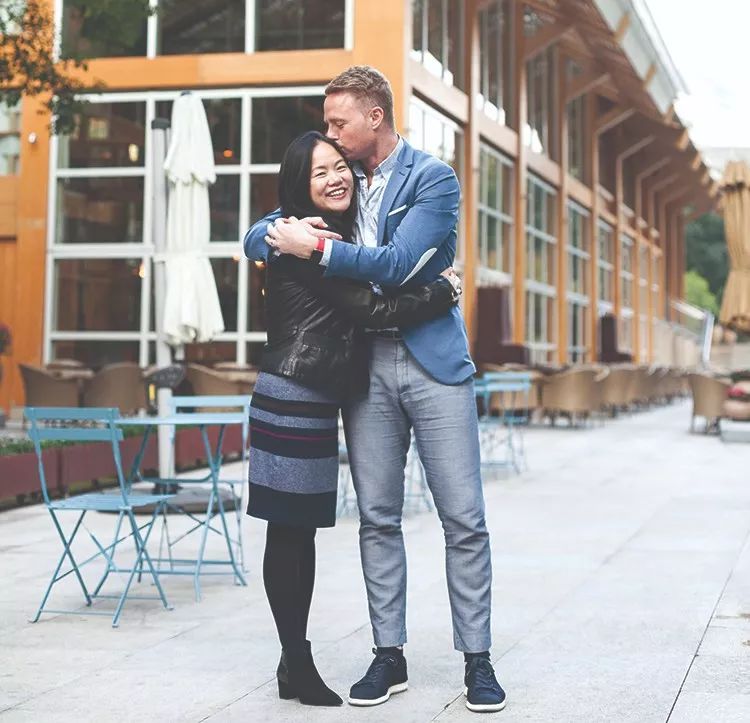 Photograph: Yang Xiaozhe
Phil and Weiwei met at a dinner party in 2007. While it wasn't exactly love at first sight, they've been married since 2011 and are proud parents as of 2018.

Phil: We met at a dinner party. My friend hosting said he was bringing three guys and his girlfriend was bringing three girls. 
Weiwei: I remember Phil arrived quite late. 
Phil: I was in Guangzhou for work the day before, went out on an all-nighter and jumped on my flight to Shanghai – still in my suit from the evening before – and went straight from the airport to the party. Everyone else was looking so glammed up and really cool. 
Weiwei: When he arrived, I couldn't see anything else but the red wine stain on his white shirt. I left that dinner without much of an impression, but the following Friday we were invited to another party at the same house: Mexican night. 
Phil: I think these people were swingers. 
Weiwei: I was an office broker at the time and Phil asked me about office spaces. 
Phil: Smooth. 
Weiwei: I was excited by the prospect of a potential new client. The next night we were both meant to go to Glamour Bar, so we talked business there for a bit. He was his funny self – and, you know, the funny guy wins the girl. 
Phil: Then nothing happened. This was before WeChat, so we were probably faxing each other, sending notes via carrier pigeons, but the next weekend we met again at the bar that's now Hollywood. 
Weiwei: That was the night he asked me out on an 'official date'. Actually, though, I went to the bathroom and when I came out there was no sign of Phil – a friend told me that he'd taken a very drunk girl home. 
Phil: A friend of ours who was super drunk and couldn't stand – I took her home and then came back to the bar, showing how caring I was. 
Weiwei: That was Friday. Saturday, no message. Sunday, nothing. So I figured he wasn't serious about the date, but in the evening he messaged asking if I was interested in dinner on Monday. 
Phil: It was a tactic… If she said yes to Monday, she was obviously keen, because no one really wants to go out on a Monday. Now, we've been together 11 years and had a baby three months ago. Couldn't be happier – right, Wei?
Yulong Wu and Andrea Cavignini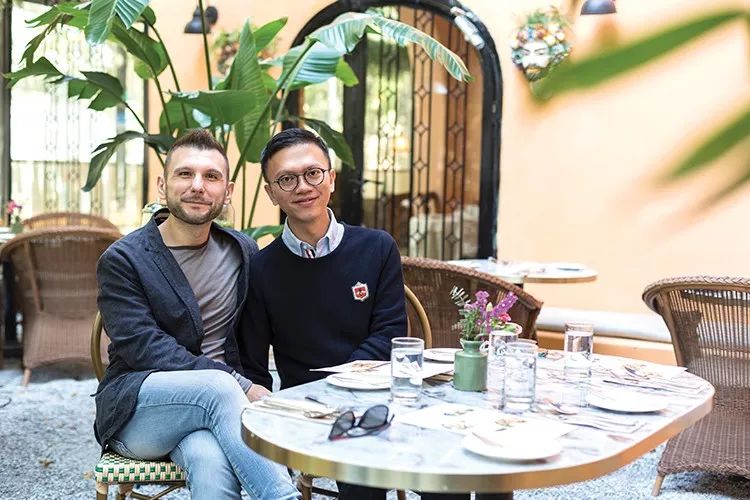 Photograph: Yang Xiaozhe
Italian-native Andrea and Guanxi-born Yulong met in intimate, now-shuttered Dagu Lu gay bar Frangipani in 2007. They've been married since 2016.
Yulong: The night we met, I really wanted to go to a Kylie Minogue concert, but I couldn't get tickets, so I went to Frangipani instead. It was a really quiet gay bar for close friends, and then this intruder walked in... 
Andrea: I don't know why I chose Frangipani. Destiny, probably. People I knew were going to Kylie Minogue, but I'm not really into pop so I went for a drink. 
Yulong: The bar owner dared me to go and speak to this laowai. I did, and within five minutes Andrea had asked me for my phone number. 
Andrea: I remember it being a couple of hours... 
Yulong: I was taken aback, but I gave him my number. Though we didn't contact each other for a while. 
Andrea: I was coming out of a three-year relationship, and Yulong was very wary of that, of being the rebound guy. 
Yulong: After a fair amount of reassuring, we started seeing each other. For our first date, I dressed up completely in white, and he took me for malatang – I was so pissed. 
Andrea: By 2015, it felt like something was changing in Italy – where I'm from – and it seemed like there was a possibility of finalising the civil union law, so I decided to propose. At the time Yulong was doing some business in Italy, it was around Christmas, and I suggested a couple of days in Florence. 
Yulong: It was December 23, we were at a restaurant completely full of huge tables of families squeezed together, and in the centre of the room there was one small table for two with a rose. I knew something was going on. 
Andrea: I'm not so good at details, so the ring was a few sizes too large on his finger… But he said yes.
Zhou Ling and Kevin Smith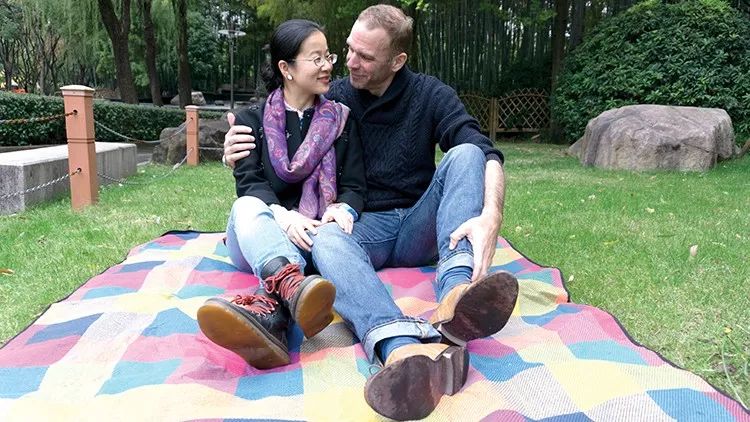 Photograph: Elena Robidoux

Kevin, a writer, met TCM doctor Zhou Ling after a bike accident. They've been together six years and married for four.
Kevin: I was competing in Shanghai Alleycat – a cycling race that's now been disbanded as it wasn't the most legal – cycling the wrong way down an underpass and ended up hitting a motorcycle. My knees took the brunt of it. I hobbled to the TCM hospital for acupuncture and, lying face down, I saw a pair of embroidered Chinese slippers approach. Their owner told me to turn over and I looked up to the face of an angel. 
Zhou Ling: When I first saw Kevin and his knees, I thought he was so fortunate to find me. I treated him for ten sessions and after that he asked me for what I thought was a thank you meal. We didn't really talk that much during dinner. 
Kevin: I talked a lot. I think you were nervous. 
Zhou Ling: I didn't really see it as a date. But we went for a second dinner, spicy roasted fish, and Kevin was sweating a lot. 
Kevin: It was really embarrassing, I was soaked because the food was so spicy. That time I barely talked. The first two dates weren't the smoothest, but number three was a winner... 
Zhou Ling: A couple of years later, when Kevin proposed in France, I wasn't expecting it. 
Kevin: The first day I planned to propose on a morning walk in the country, but my mother asked to join. The next day, same thing. And the following afternoon, Zhou Ling tried to invite my dad on our canoeing trip – fortunately he said no – and I proposed under an old castle. 
Zhou Ling: He got down on one knee and asked if I wanted to take a picture of him and a ring. I had no idea what he was talking about. I didn't hear him ask 'Will you be mine?'
MORE FOR SHANGHAI FAMILIES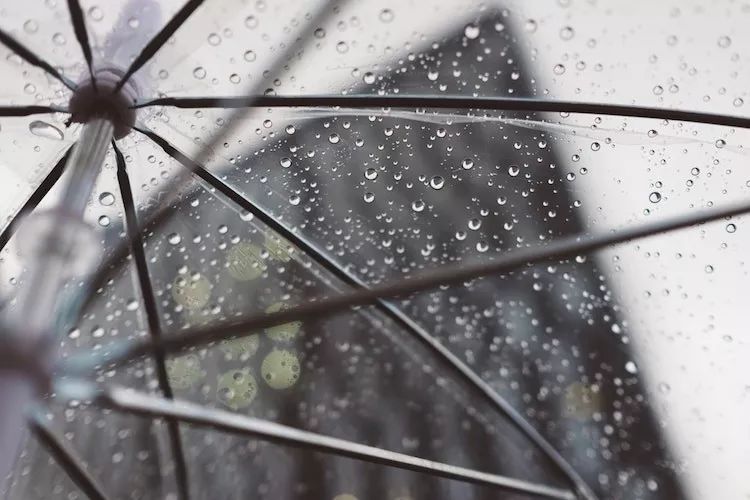 3 ways to tackle holiday blues in Shanghai this winter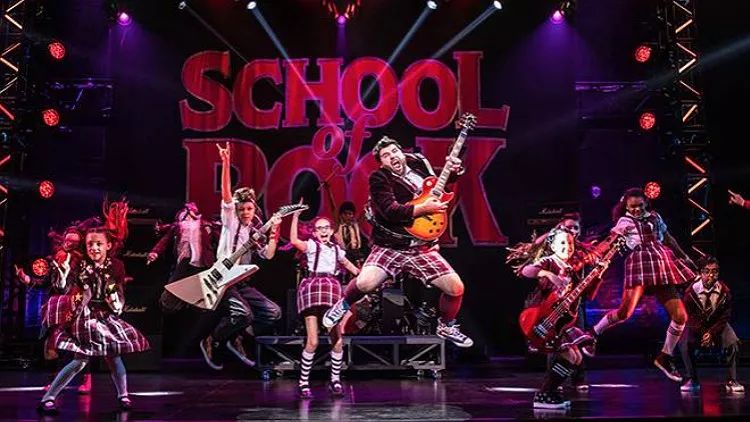 10 excellent kid-friendly events to book now on Time Out Tickets
For more of the best of Shanghai for families, tap 'Read more' below.