为了鼓励更多的人参与到自由互联网的开发,我们最新推出了
GreatFire悬赏计划
,请参赛者在下列任务中任选其中一个或多个,完成其中的任务目标,即可获得对应金额的奖励。
Apr.1st-Apr.4th ︳4Day's trip to Shanghai & Suzhou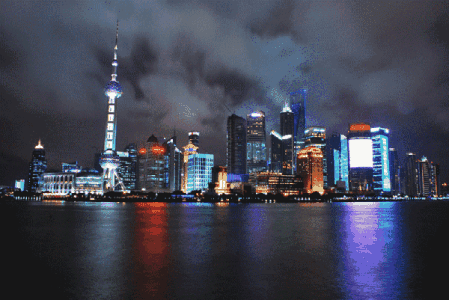 ▽
ShangHai is the place to offer visitors a chance to experience the past, present, and future all at once. and the Huangpu River splits Shanghai into two districts: Pudong and Puxi.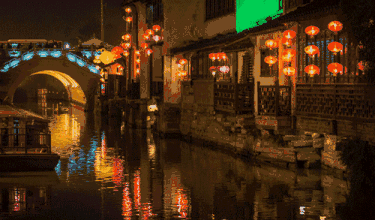 ▽
Suzhou is a major city on the lower Yangtze known for its canals, bridges, pagodas, and beautiful gardens.  These gardens were built and owned by wealthy families and emperors hundreds of years ago.
Travel  ︳Enhance romance and adventure
▼Temple of the Town God : Dating back to 1403, the temple is still active with worshippers and a central shrine offers solace from the bustle of the city. 
Step into the pages of history and discover the stories of Old Shanghai
▼Originally part of the French Concession, Tian Zi Fang has become a neighborhood full of small art galleries, craft shops, and cafes. The whole area is a labyrinth of alleys, perfect for an early stroll, a cup of coffee, and some souvenir shopping.
An area of well-preserved old style stone houses with lots of interesting shops, cafes and restaurants.
▼ Speed to the top of the world's third tallest TV and radio tower for a spectacular view, or just gaze at this beautiful structure from afar, especially striking when lit up at night.
Enjoy the panoramic view of this incredible city on the third tallest TV tower in the world.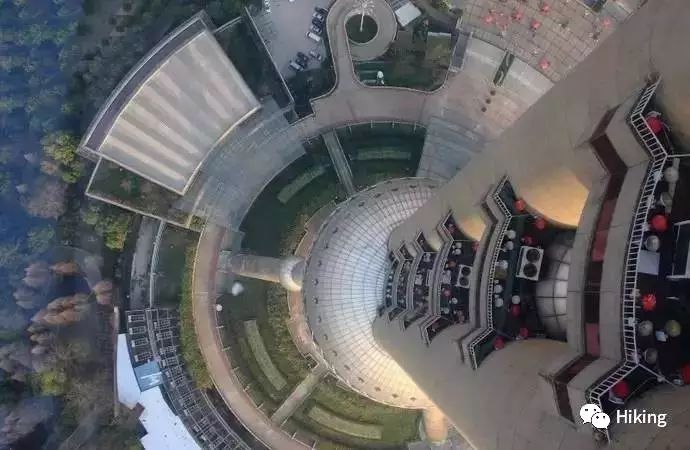 ▼ It gets the title of "World Exposition of Architectures", here you will enjoy the magnificent combination of the old European style architectures and the modern skyscrapers.

This is a designated section of Shanghai's port along the Huang Pu River lined with beautiful neo-classical buildings and a waterfront promenade that is packed with tourists, locals and street sellers.

▼ Ping Jiang road is undoubtedly the right place to visit in Suzhou,you can see the old men playing chess, women washing clothes by the river, you can see something which won't seen in the city. 

Duck down some of the side streets that jut out from the main path for a glimpse at the slow - paced local life.
▼ Zhouzhuang is one of the few places where you can experience the life of a typical Chinese water town.
There is a saying in China : Paradise in heaven, suzhou and hangzhou below, and there is a zhouzhuang.
Delicacy   ︳Live for love and love for food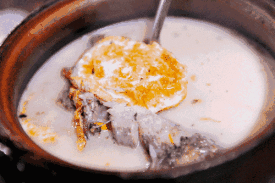 ShangHai's  Local food
油条-yóu tiáo- Fried bread stick 
水饺-shuǐ jiǎo- Boiled dumplings 
馒头-mán tou- Steamed buns 
豆浆-dòu jiāng- Soybean milk 
稀饭-xī fàn-Rice porridge 
春卷-chūn juǎn- Spring rolls 
红豆糕 hóng dòu gāo-Red bean cake 
麻花-má huā- Hemp flowers 
生煎-shēng jiān- Fried plain bun 
豆花-dòu huā- Tofu pudding 
小笼包-xiǎo lóng bāo- Small stuffed buns 
汤包 - tāng bāo-Steamed buns/dumplings 
锅贴-guō tiē- Pot sticker
Fun  ︳the life attitude

▼ Experience your favorite Disney Lands just as you remember them in addition to the never-before-seen lands that are centered on well-loved Disney movies ! Meet and greet by Mickey and Minnie, see the Cinderella Castle shimmers impressively and the fireworks await to be set off, enjoy thrilling rides, and delight in endless fun!
The tradition of more than 60 years in inspiring a spirit of happiness, innocence, and the sharing of memory-making experiences

Let's make a interesting City Walk with CET

【Location】SuZhou & ShangHai
【Date】  April,1st- April. 4th
【Meeting point】Shanghai train station
【 Meeting time】09:30am 01/04/2016
【   Travel tool  】Train + private bus
【 Activity cost 】1100RMB( 2 attractions tickets + Local private bus + 3Days four stars hotel + 4 days insurance + 2breakfasts )
【Refund description】Three days before the event can not refund
Forward this article to your moment and show the Screenshot to the customer service(the qr code showing below),you can get 10 rmb discount.
Something you need to know
1、After you do your payment, you need to buy the train tickets asap, if you need any help for buying, please contact the customer service, From Beijing to Shanghai you can buy D321/D313 on 31th.March,the train for coming back is Suzhou to Beijing: D314 on 4th April, we will reach Bejing at 8:55am next day.
2、The ticket of  Disneyland is 499RMB , CET's price is  475 RMB. if you want us to buy the tickets for you , you can pay for the Disneyland when you  do the payment for the trip. If you want to buy yourself, then you need to book in advance on the internet and you need the help from a Chinese ID. any problem with that, please contact the leader.


⊙【Train tickets】:Beijing—Shanghai tickets,High - Speed economy class(Book your seat asap, it's hard to buy the tickets);
⊙【Guide】:A local English tour guide and CET leader
⊙【Accomodation】:3 days living in 4star hotel.
⊙【Scenic tickets】:
1、Oriental Pearl Tower : 160rmb
2、Zhouzhuang ancient town : 100rmb
⊙  【Traffic】:  Local private bus
⊙【Insurance】:4days insurance;
⊙【Train tickets】:Beijing - Shanghai (309rmb) & Suzhou - Beijing(292rmb),  High - Speed economy class(Book your seat asap, it's hard to buy the tickets);
⊙【Foods】:Free dining.
⊙【Scenic tickets】:
Disneylad : 499rmb,