为了鼓励更多的人参与到自由互联网的开发,我们最新推出了
GreatFire悬赏计划
,请参赛者在下列任务中任选其中一个或多个,完成其中的任务目标,即可获得对应金额的奖励。
【Mar.11th/18th/25th】Wuyuan— Fields of Flowers&Ancient villages

CET (Cultural Exchange Trip) is a student self-organized service platform focusing on intercultural communication and aimed to create more opportunities for young people from all over the world to have more chances to communicate in more fantastic way like outdoor activities.

Fields of Flowers -- Wuyuan

Culture Exchange Trip
Activity place: Wuyuan, Jiangxi province
Meeting point: Jiujiang railway station
Meeting time: 7:10am, Mar.11th/Mar.18th/Mar.25th
Available seats: 35 each time
Traffic tools: Train and Local Travelling Bus
Trip Fee: 420 RMB 
Available activity date:
First trip: Mar. 10th to 13th
Second trip: Mar. 17th to 20th
Third trip: Mar. 24th to 27th
If you share this article into your moments and send the screenshot to our service wechat which is shown below, you will get the discounted price which is 400rmb
At the end of this article you can find the booking information.
Statement of the trip fee
a) The trip fee include the travelling bus fee from Jiujiang to Wuyuan, one night at hotel ,one dinner ,one breakfast,and insurance premium of outdoor activities; 
b) The trip fee doesn't include entrance tictets of our trip's scenic spots.CET group ticket is 200yuan every person.(including yuantou aged village,hong ancient village,huang ling,cableway)
c) The trip fee doesn't include round-train ticket fee, you need to buy them in advance by your self. And you also need to pay for your other meals,fancy or simple, it's up to you.
Train Ticket Booking
We will take a train to Wuyuan county. It is higly recommended for you to pay for your own tickets immediately as long as you have decided to join because it's impossible to get a sleeper one when it is comes close to depature day. It takes 10 hours on train from Beijing to Jiujinag.
Train from Beijing to Jiujiang
Mar.10th/Mar.17th/Mar.24th: Train Z65, Z67, Z133, Z71. 
FYI, It is highly recommended to buy a ticket from Beijing to Nanchang, you can get off at Jiujiang railway station. Because it is easy to get a sleeper ticket even though you need to spend extra 16RMB.
It means that you pay longer distance than you actually need, that's how we work to get a sleeper one under current train tickets system, if you don't care about Sleeper or Seat, Never mind.
Train from Jiujiang to Beijing 
Mar.12th/Mar.19th/Mar.26th Train Z66, Z68, Z134, Z72.  
It is also highly recommended to buy a ticket from Nanchang to Beijing, you can get on at Jiujiang railway station.  
In addition, the departure station of Z27 is Sanmingbei in Fujian province, we recommend you to buy the ticket from Sanmingbei to Beijing, because it is easy to get a sleeper ticket.
It follows same expertise to get a sleeper one, it doesn't matter if you don't care about your tickets , sleeper or hard seat.
If you are confused about how to buy train tickets, please be free to contact CETcustomer  service,he will give you a help.
Beijing to Jiujiang
(the train ticket is really tight at present)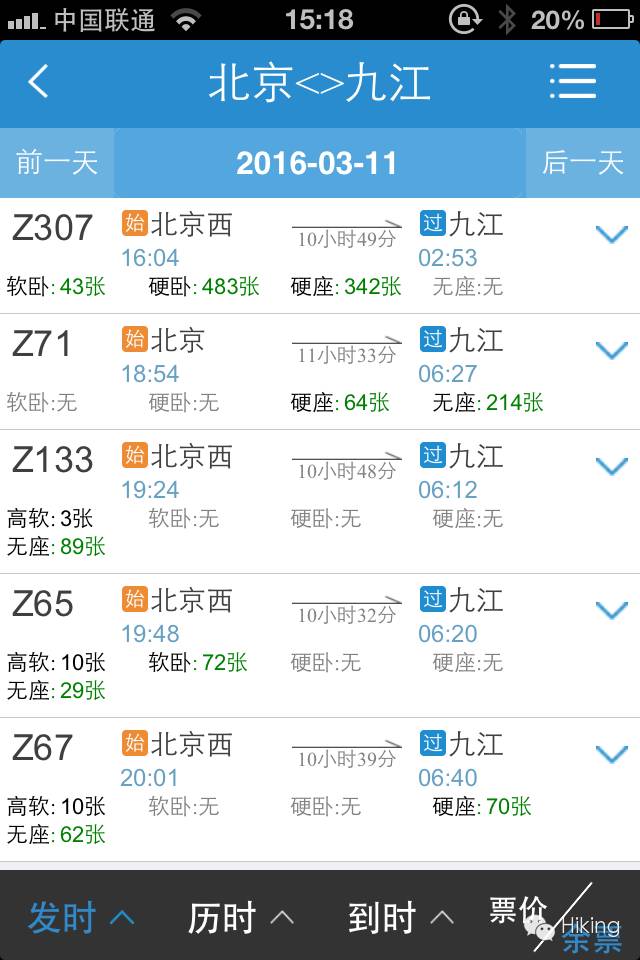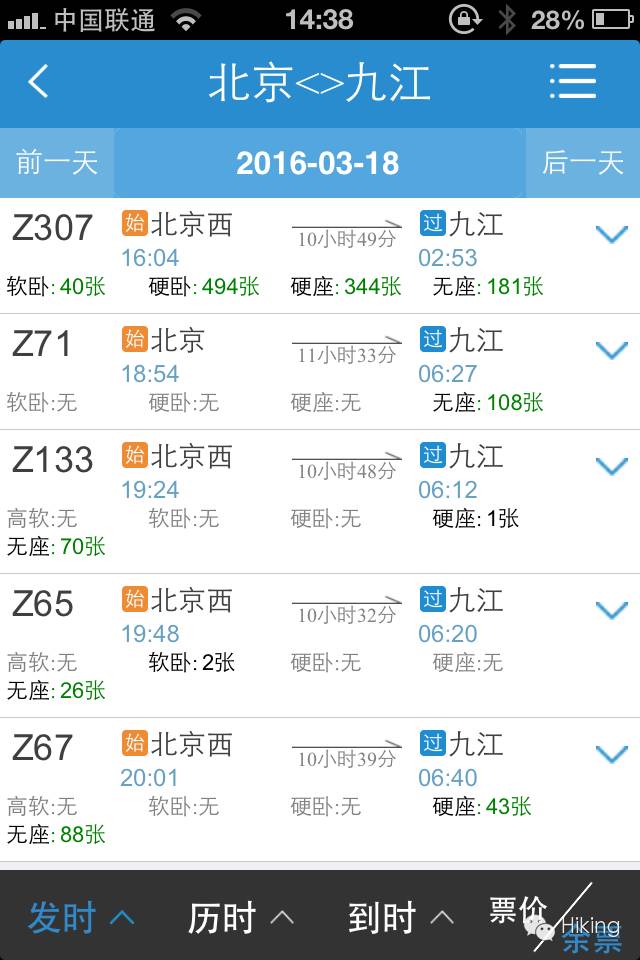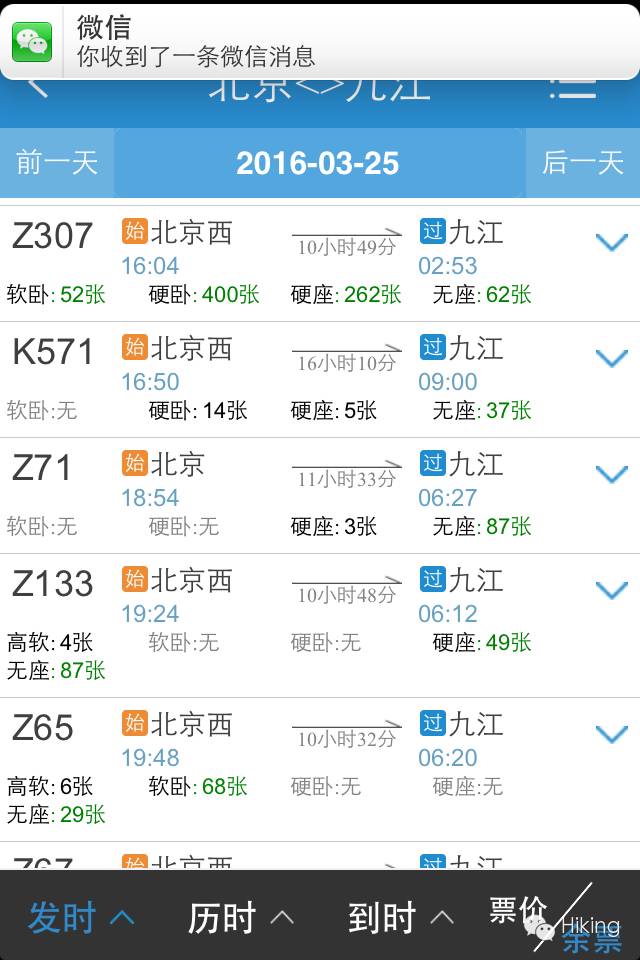 If you couldnt buy the train from beijing to jiujiang, you can buy the train from beijing to nanchang, and then you can get off the train at jiujian railway station, it will be much easy to buy the train ticket, lets have a look first!
Beijing to Nanchang
(the train ticket is really tight at present)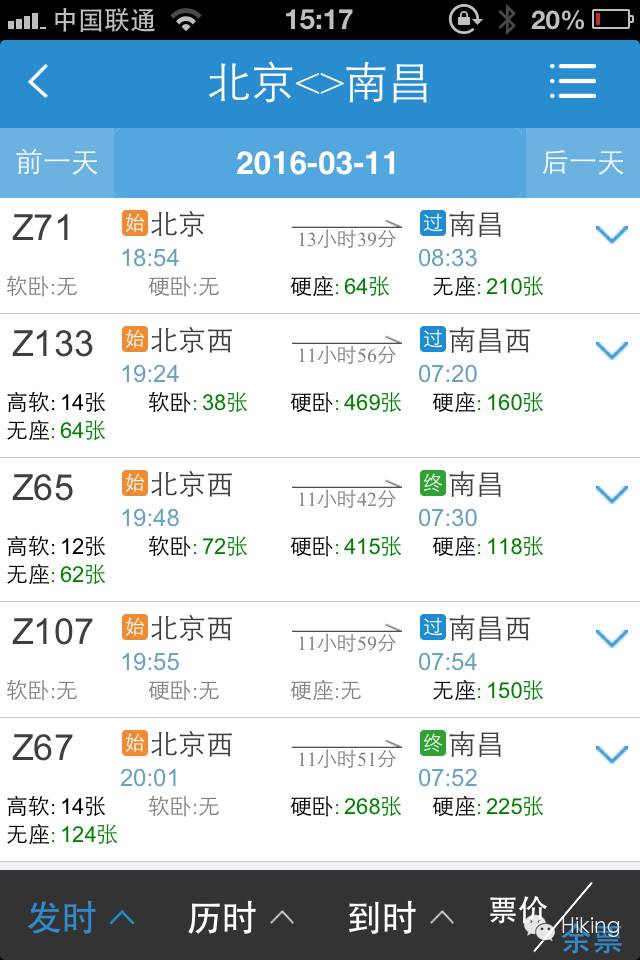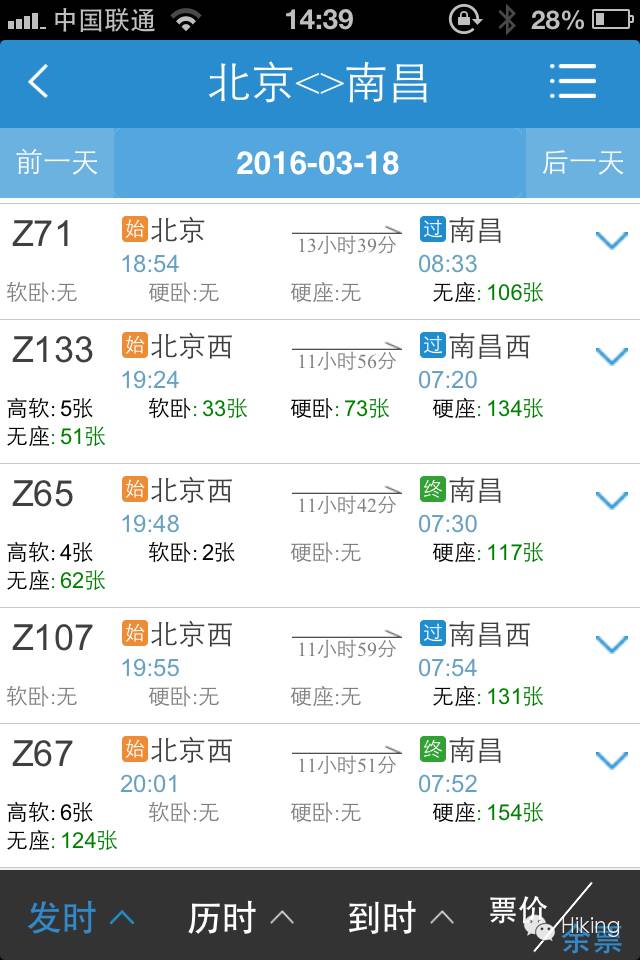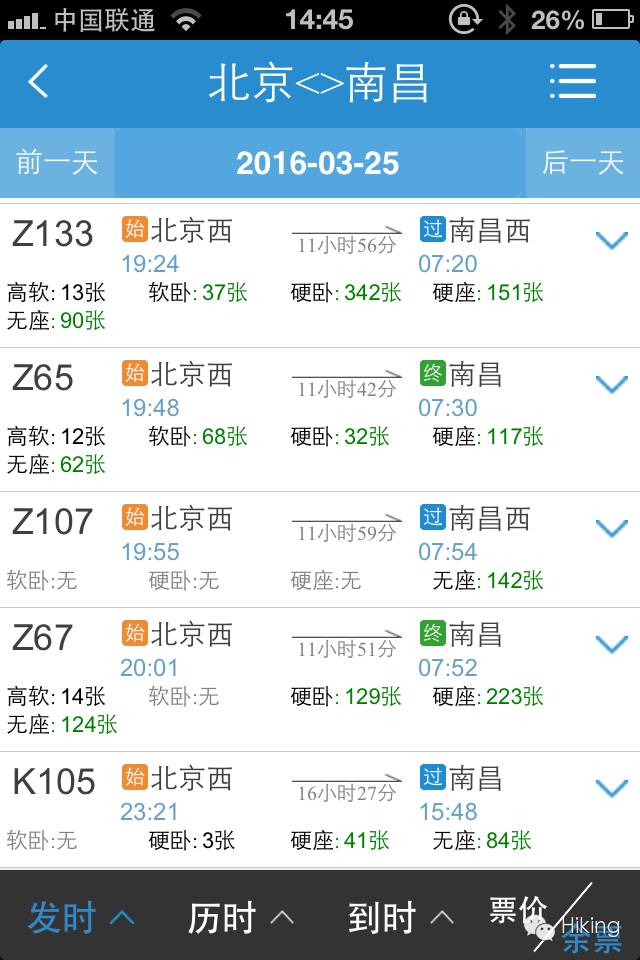 Jiujiang to Beijing
The back train you can buy its ticket the same, it is easy to buy train ticket from nanchang to beijing, and then you can get on the train at jiujiang railway station. just need you to pay 16RMB more, it will be much easy to buy.
Full Itinerary



【Mar.10th, Mar.17th, Mar.24th】 
Take your train to Jiujiang at night, we will wait for you at Jiangjiang railway station. Make sure the train you took can bring you to Jiujiang railway station Before 7:10am, 11th, March
【Mar.11th, Mar.18th, Mar.25th】 Yuantou ancient village-Hong aged village-Xiaoqi
7:00 – Meeting at the exit of Jiujiang railway station. The leaders of CET will wait there. We will set off at 7:10.
10:00 – Arriving in the first spot: .  Yuantou ancient village
13:30 – Leaving for Hong aged village. 
17:30 – Back to hotel. Having dinner and  culture exchange party
【Mar.12th, Mar.19th, Mar.26th】Huangling-shimenxia-Jingdezhen
6:30 – Leaving for huangling. . We hope to see the beautiful scenery of cloud and mist in the morning.
8:00 – Arrving in Huangling. A fine day begins. This place is the most beautiful and stunning spot of this trip. We will see beautiful rapeseed terraces there for four hours.
10:00 – Leaving for shimenxia. 
13:30 – Leaving for Jingdezhen. It is China's 'Porcelain Capital'.
14:30 – Leaving for Jiujiang railway station.
18:00 – Arriving in Jiujiang railway station. Our trip is over.
All times are approximate, and depend on our speed of movement.
Notes

(1)

Health warning

: Do not participate in this trip if you are allergic to pollen!
(2) Weather: More rain falls in the south of China than in the north. Late March and early April are not the peak of the rainy season, but you will definitely need some waterproof wearings – the average rainfall for March is 180mm; for April, 239mm. At least it will be warm, with temperatures between 13°C and 22°C. 
(3) Food: We would take most of our meals at local restaurants where we are visiting. Bring some cash for snacks during the trip, ATM is not available everywhere at local attractions. Please let us know if you have any special dietary requirements or food allergies before we leave.
(4) Things to bring: Passport; Student card or book;  cash; Waterproof jacket and trousers; Sturdy shoes, hiking boots if possible; A day pack to take on outings. Suitcases or bigger bags can be left at the hotel or on the bus; Camera and charger, batteries; Mobile phone, charger; Hayfever medication; Tissues and wipes.
Introduction of Wuyuan
The county of Wuyuan, in southern China's Jiangxi Province, possesses great natural beauty, and is famous for gorgeous, vast fields of yellow rapeseed flowers—the main focus of this trip. 
Huangling

In early spring, the fields and hillside terraces of Wuyuan County turn totally yellow with blooming rapeseed flowers, adding to the already serene and pastoral beauty of the area.
We've timed this trip to coincide with the time of flowering, and will be hiking in and around the beautiful flowers for much of our visit.

 As well as looking pretty, rapeseed is also used to produce vegetable oil, biodiesel, and animal feed.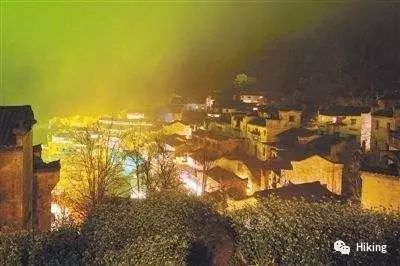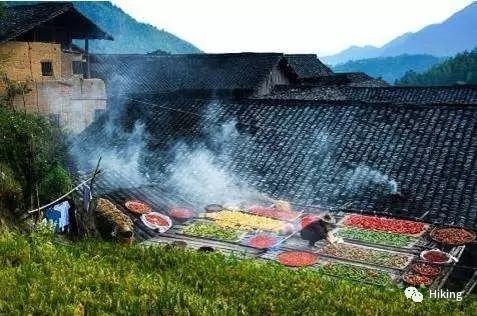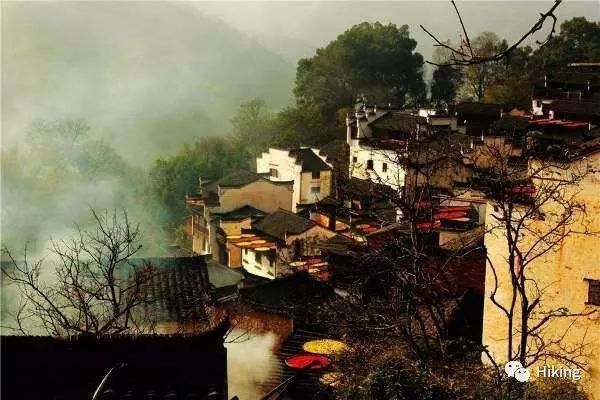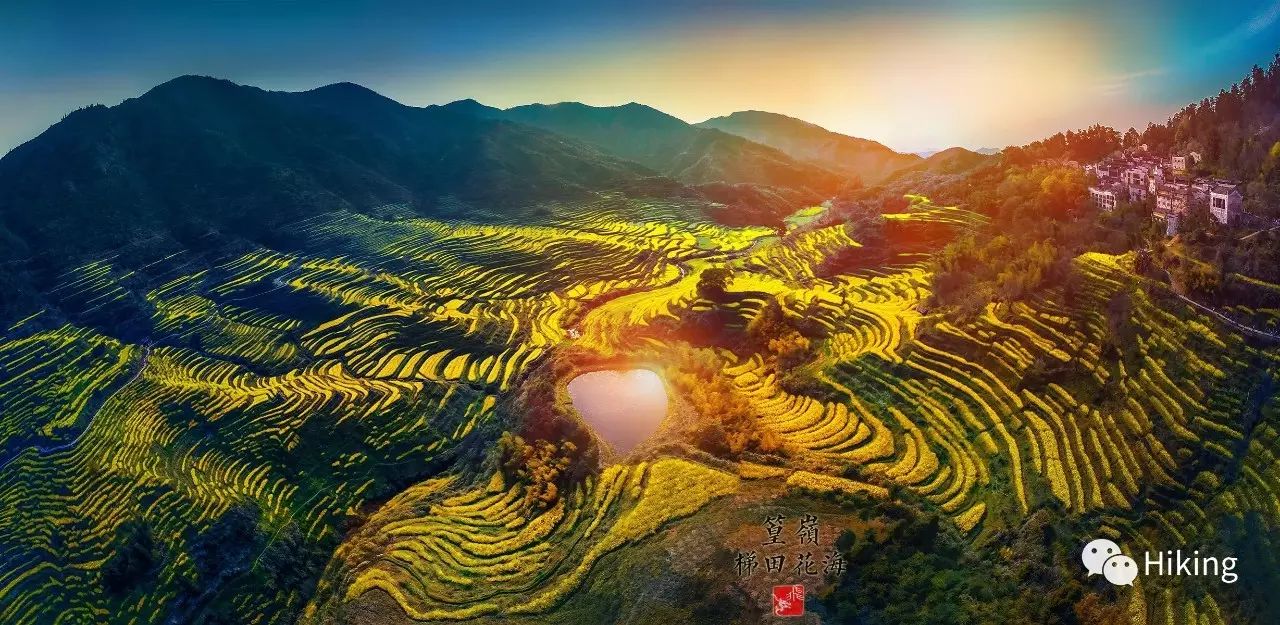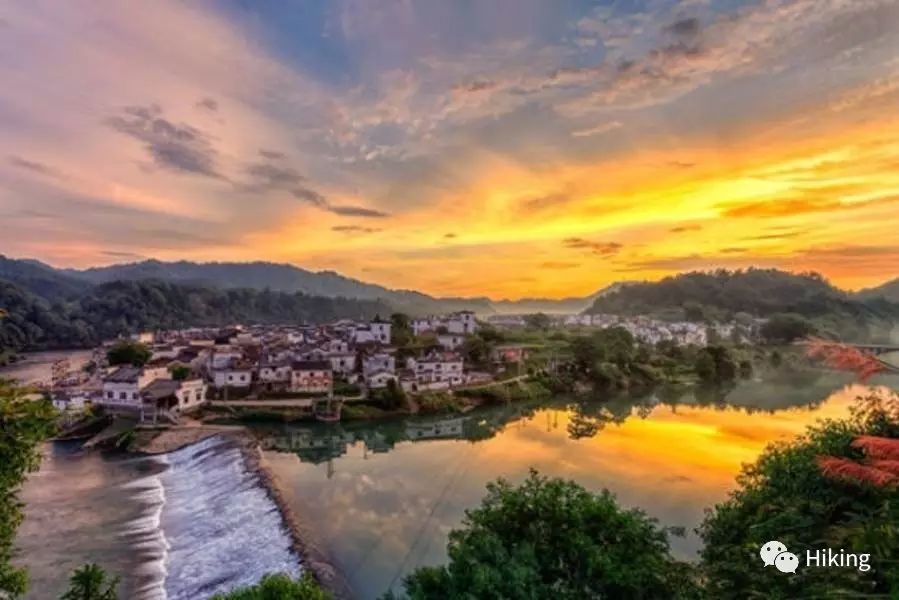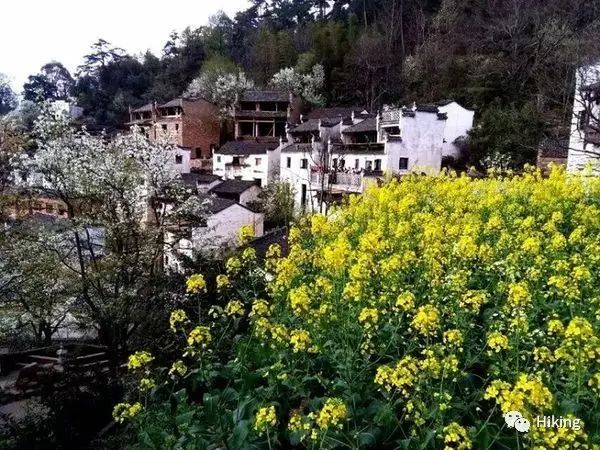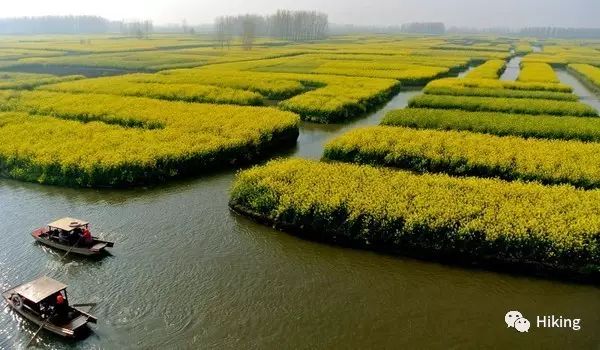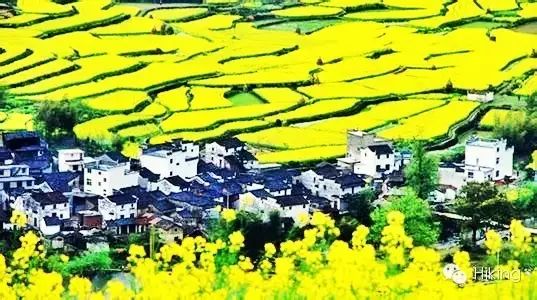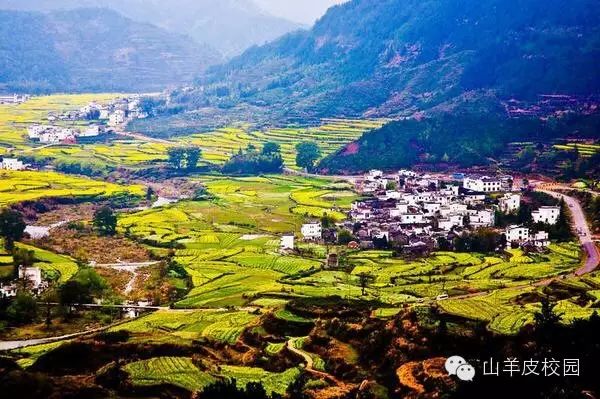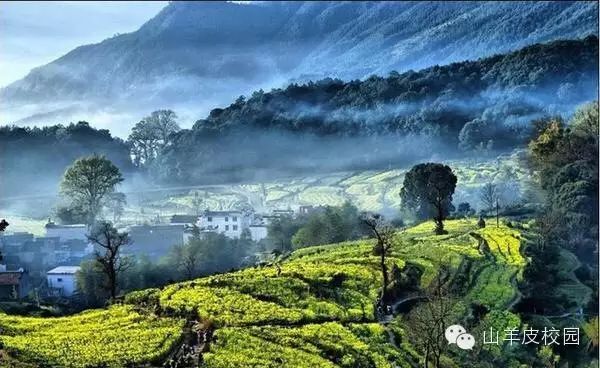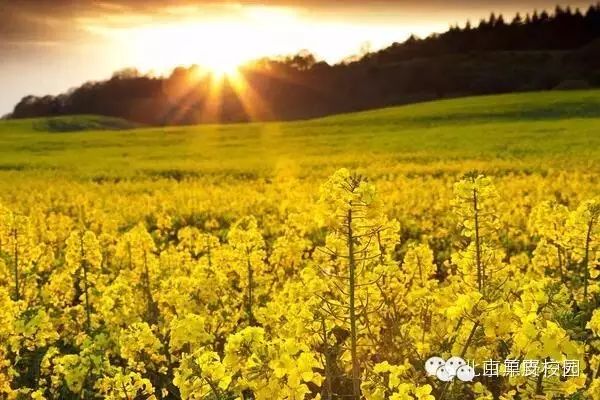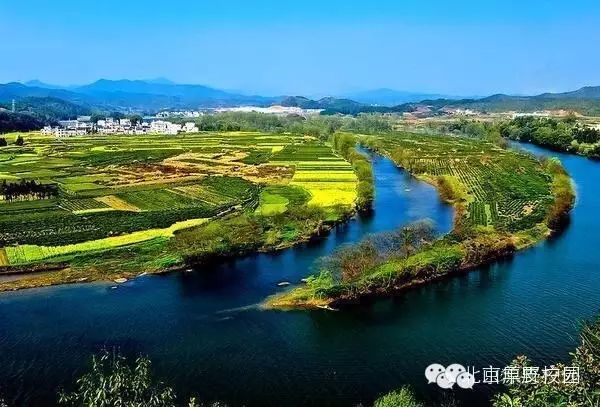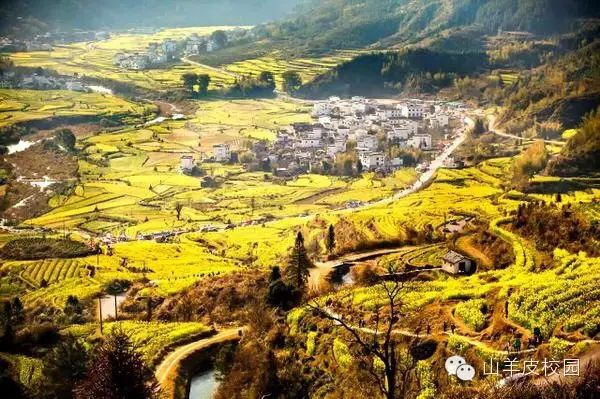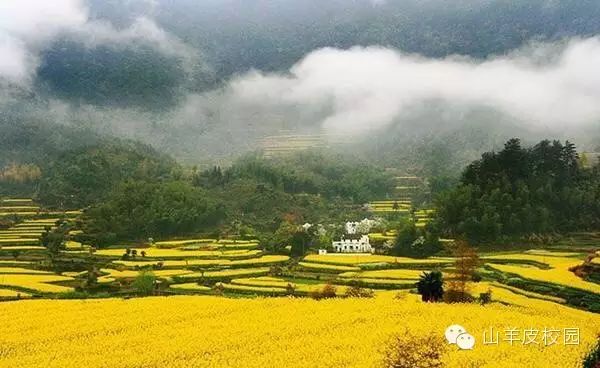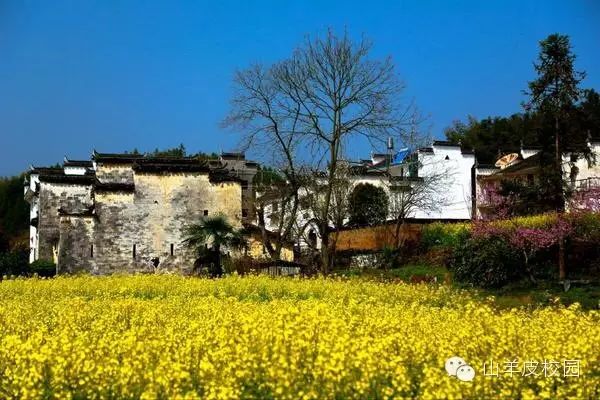 There are many small villages in the Wuyuan area, and many of these house temples and other well-preserved ancient architecture. Villagers still preserve a laidback way of life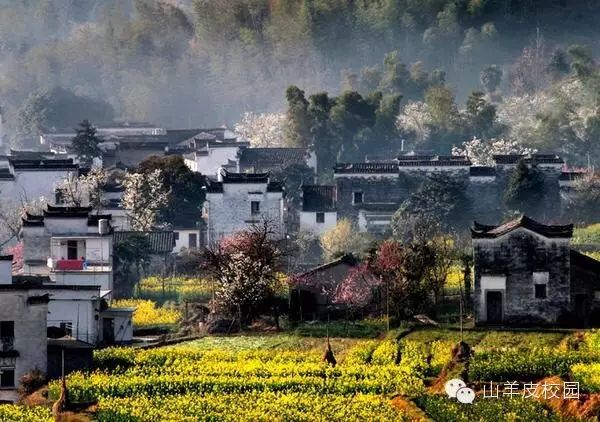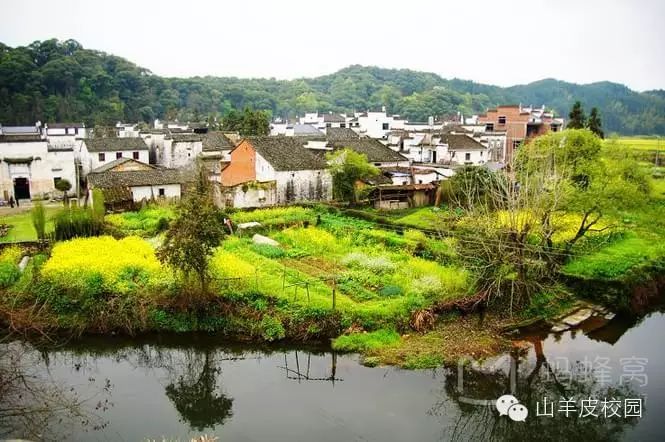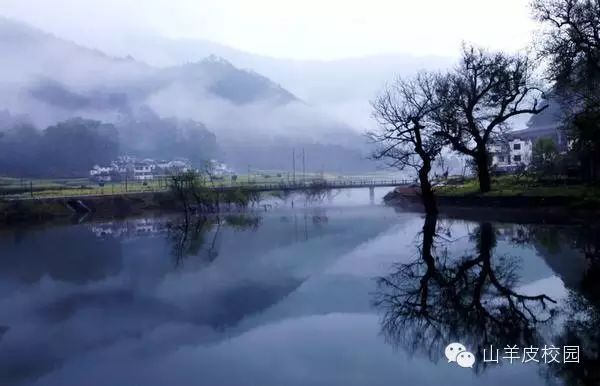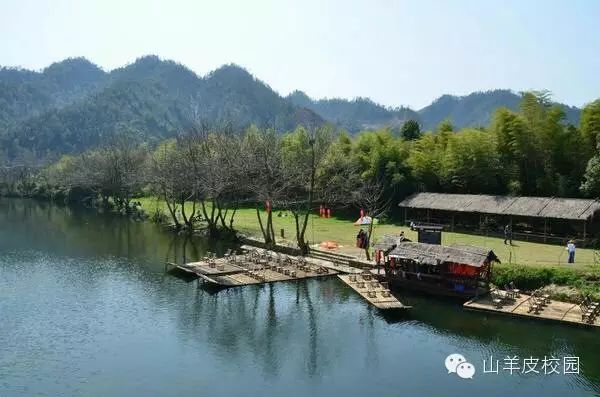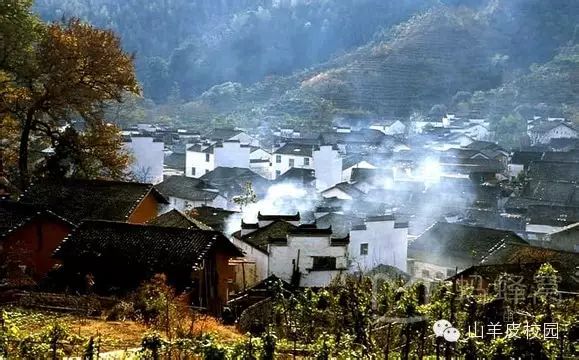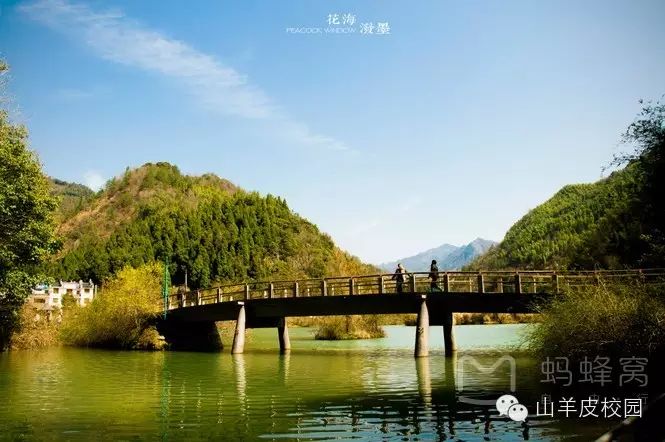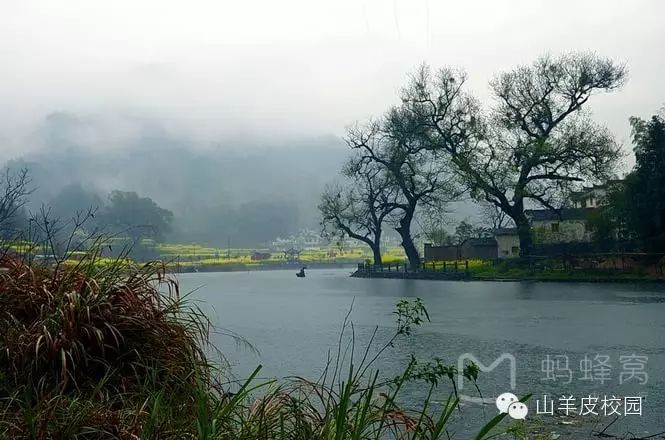 Cultural Exchange Trip
Hongcun Village, also known as Longevity Hometown, builtin the Northern Song Dynasty, is the tribe for families whose surnames areHong, which is bestowed by Qing authorities.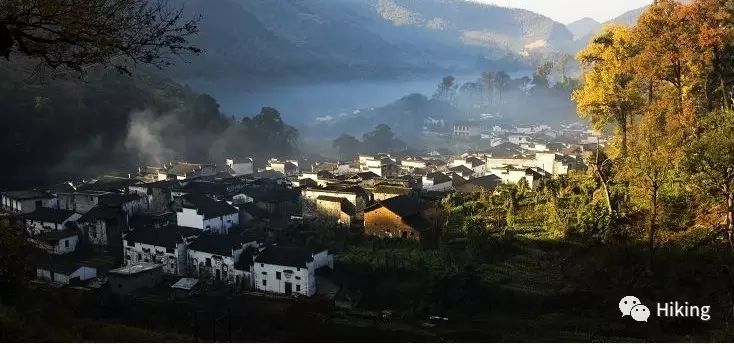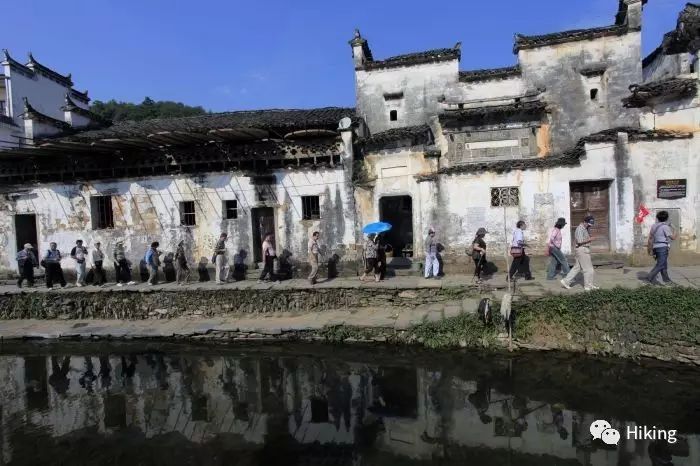 Hongcun lies in a narrow and winding valley, surroundedby mountains, gurgling streams, and beautiful scenery. When you visit here, youcan definitely taste simple folk customs, ancient Huifa buildings, and small bridgesoutside the village. If you come here in spring, especially, you can gettotally relaxed inside out within the endless rape fields and gorgeous ruralscenery.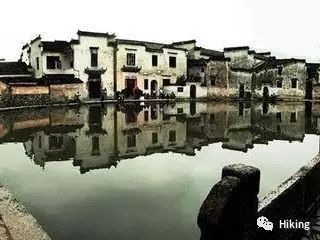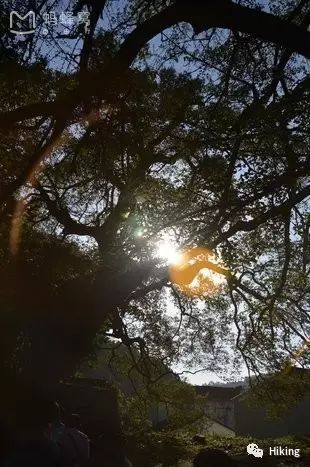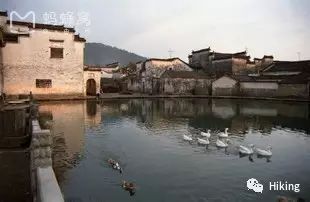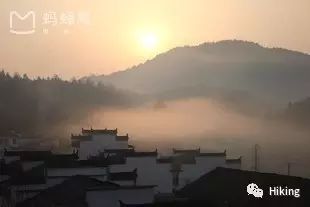 Cultural Exchange Trip
" There lies a glassy oblong pool, where light and shadepursue their course. How could it be so clear and cool? For fresh water comesfrom the source. " As described in this Chinese poem, Yuantou resort is locatedin Yuantou village, Fuchun town,Wuyuan County, which can date back to the MingDynasty Hongwu years, till 700 years ago.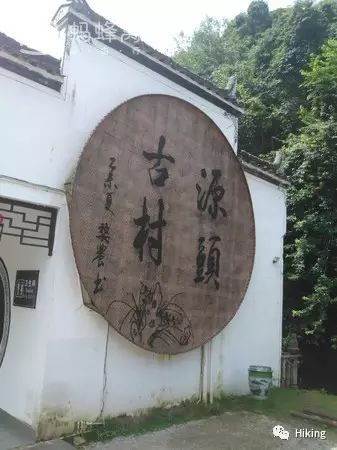 Yuantou is considered as a condensed version of Wuyuanwith picturesque scenery and lush plants. Here, you can enjoy the endlessgolden rape field;here, you can walk along the bridges, running water and courtyards; here,you can also visit the historical reading houses, admire the full moon insidethe antique teahouse, and breath the fresh air across the Dragon Stream Valley.On the whole, you will never regret experiencing the combination of humanitiesand nature.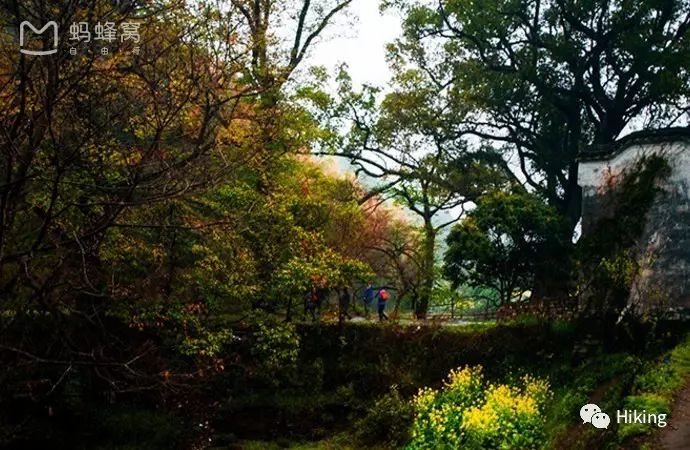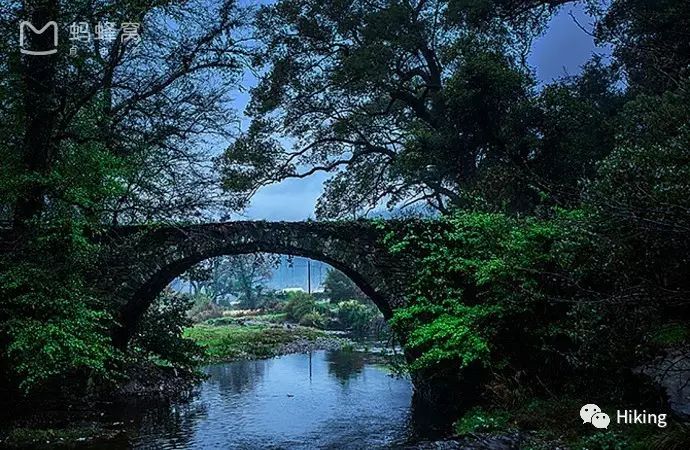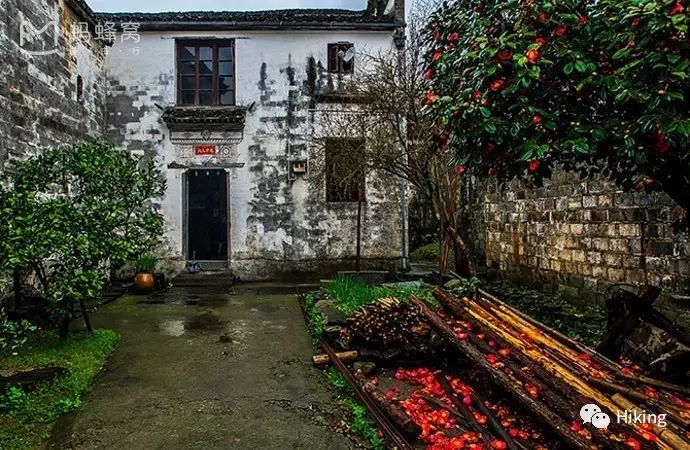 Jingdezhen is the 'Porcelain Capital' of China. This city has over 2,000 years of recorded history. It is known as the 'Porcelain Capital,' having produced quality pottery for 1,700 years, with one particularly beautiful Yuan Dynasty-era (AD 1278-1368) piece going for the equivalent of 230,000,000 RMB at a London auction house in 2005.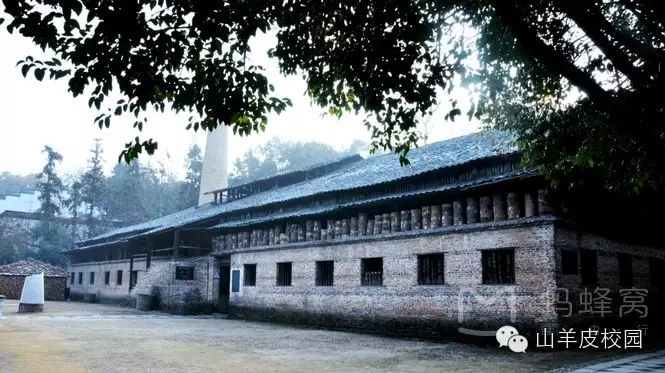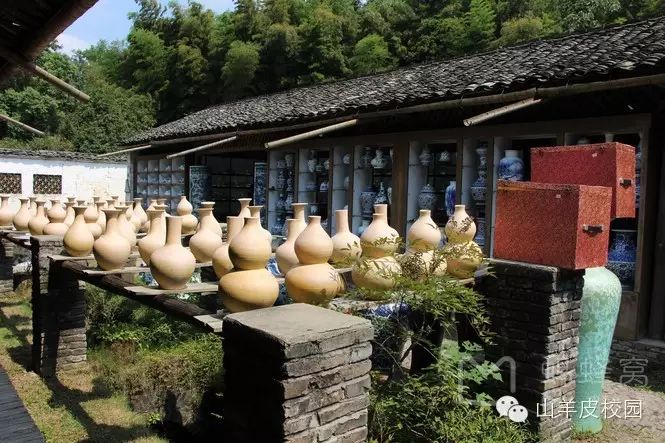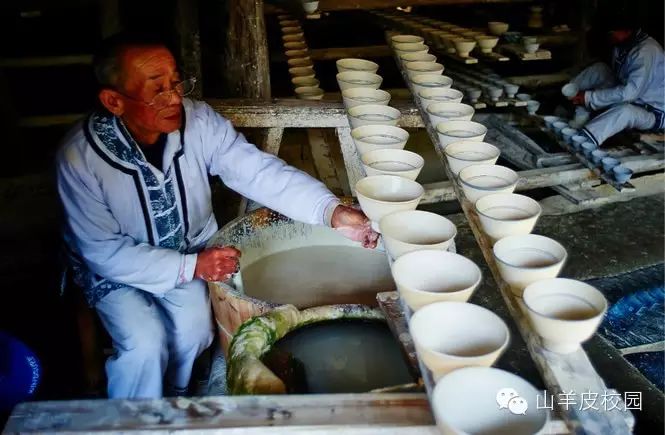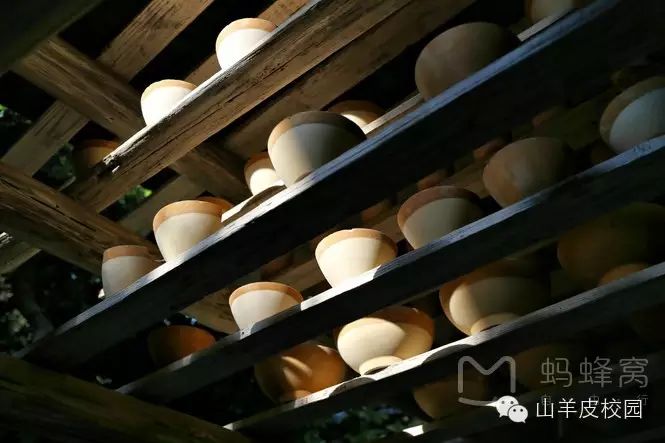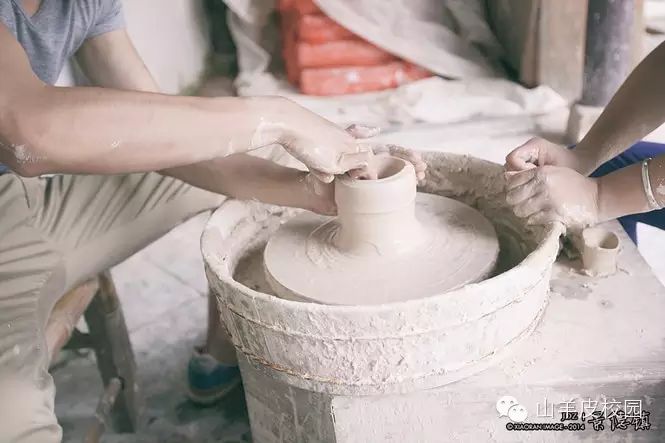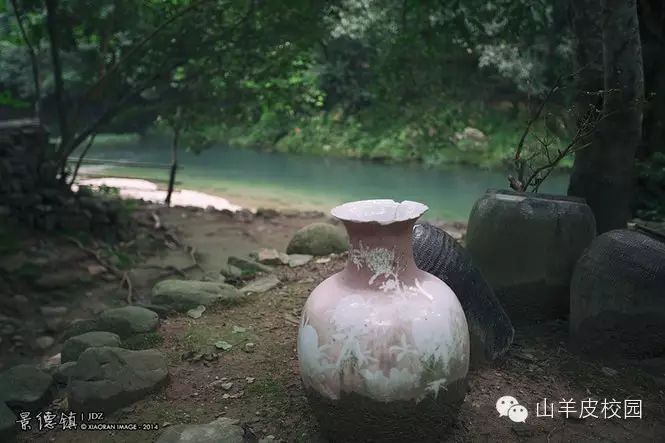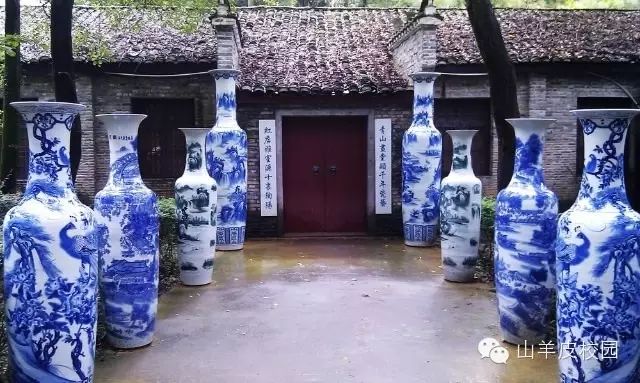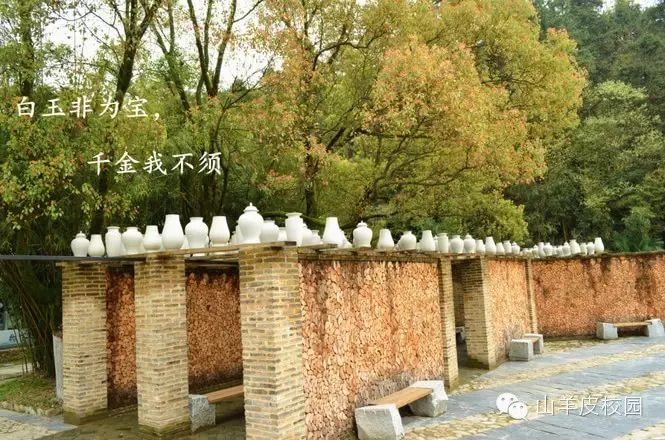 1.Send a message: " Activity+how many seats you + Your Meeting point" to CET Customer Service Wechat(eg:Sawyer+1+123456(phone number)+hot spring party Feb.4th+BLCU)
2.Finish the payment by wechat or Alipay (Alipay ID: 18514204269, if you paid by Alipay, send a screenshot of your payment to CET Customer Service Wechat )
3.Once you finish the payment, you will get a payment nub and an invitation of our activity group, keep in touch with our trip leader in the activity group.
4. scaning the QR cord below to  write down your real name, phone number, day of birth and passport number in the registration form. We will help you buy insurance premium of outdoor activities.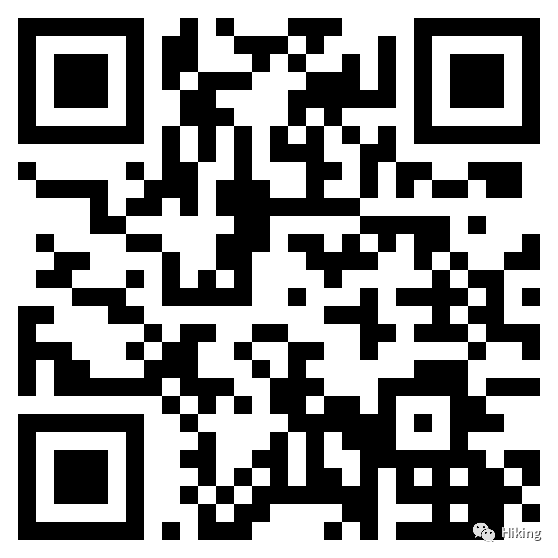 Contacts: 18514204269 (English & Mandarin)
Note: 
If you didnt have money in your wechat, you can give your cash to your friends who have money in their wechat and then let them transfer money to your wechat.

Our customer service only helps you finish your booking, you can get more details about this trip from the activity group from our trip leader.

Whats more, if you have problem to come to our meeting point, you need to ask in the activity group to let our trip leader to help you. Our customer service wechat never leads the trip.
CET Customer Service Wechat
If you have CET customer service wechat-1, please contact her to book your seat.
CET Customer Service Wechat-1

If you have CET customer service wechat-2, please contact her to book your seat.
CET Customer Service Wechat-2

If you have not CET customer service wechat-1 or CET customer service-2, please add CET customer service wechat-3 to book your seat.
CET Customer Service Wechat-3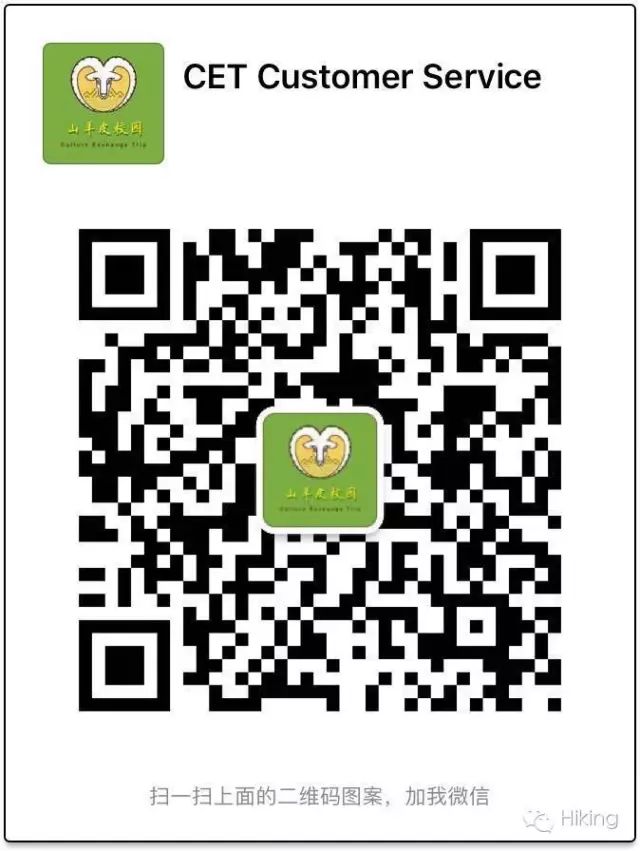 「CET | Trip Video」
- GO HIKING -  

- MEET THE WORLD -
Click "Read More" to get more trips