为了鼓励更多的人参与到自由互联网的开发,我们最新推出了
GreatFire悬赏计划
,请参赛者在下列任务中任选其中一个或多个,完成其中的任务目标,即可获得对应金额的奖励。
Half Price | UFO Glass Platform Trip Aug.12th

#Upcoming CETtrips#
#Deep Tour to Explore China#
Half Price UFO Glass Platform Trip Aug.12th
CETtrip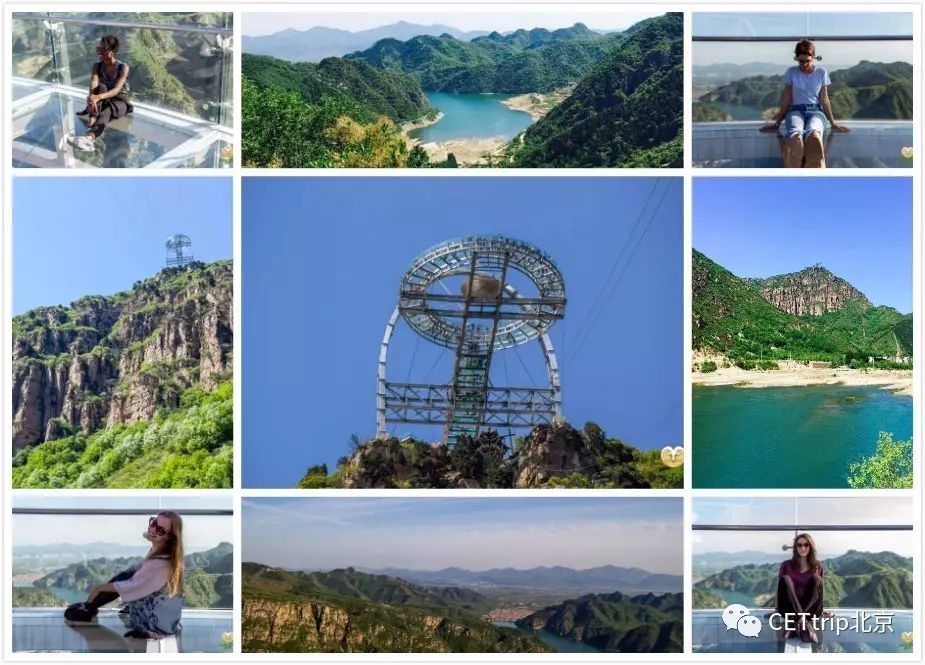 Activity place:Pinggu district, Beijing

Activity date: August.12th 
Meeting point 1: Liangmaqiao subway station, line 10, Exit B

Meeting time: 7:10am
Leaving time: 7:20am (no waiting)
Meeting point 2: Weigongcun subway station, line 4, Exit B
Meeting time: 7:30am
Leaving time: 7:40(no waiting)
Meeting point 3: South gate of UIBE

Meeting time: 7:30am
Leaving time: 7:40am (no waiting)
Meeting point 4: South gate of BLCU

Meeting time: 7:50am
Leaving time: 8:00(no waiting)
Return time: 16:30pm
Arrival time: 18:30pm(if no traffic jams)
Traffic tools: Travelling bus

Trip Fee: 75 RMB (Round travelling bus fee )
Discount Price: 39RMB (If you book 2 seats together and bothe share this post into your moments )
VIP Price: 0 RMB( How to be CET VIP? )
Participants: Min 15, Max 45 (if less than 15 participants, this trip has to be cancelled)
Booking Hotline: 18514204269 (English & Mandarin)
After sell service:18514204469 (English & Mandarin)
Statement: No refund within 24 hours before this trip.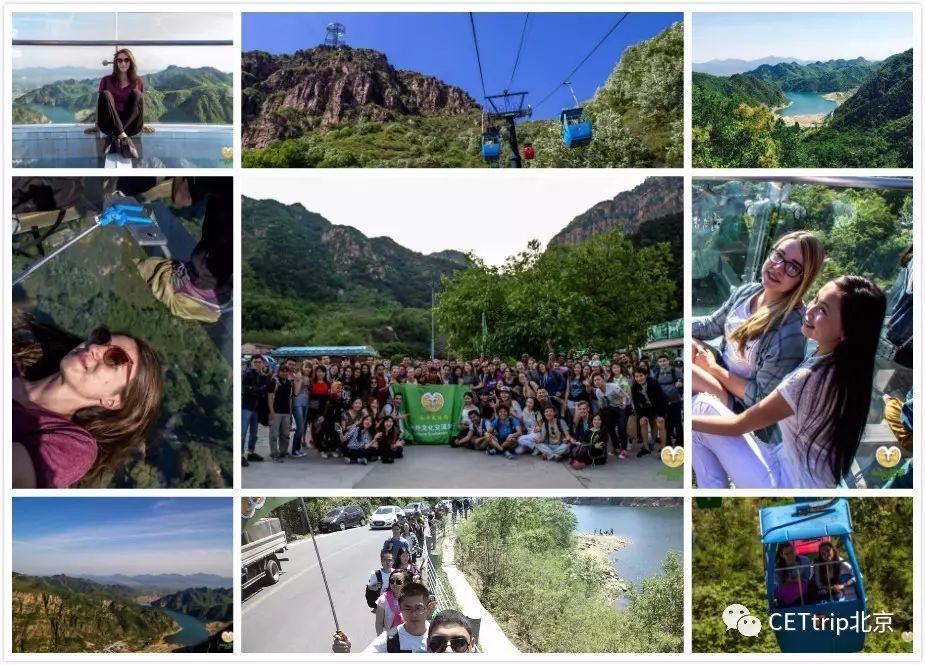 Notes: 

The trip fee is 75RMB includs round bus fee only

The trip fee doesn't include the entrance fee, which is 78 RMB for normal, and 39 RMB for students. CET can provide group discount entrance ticket for non-student which is 68RMB.

The Shoe covers fee of the glss bridge platform is 20 RMB.

There is cable car available, one-way of the cable car fee is 100RMB, no discount for student. CET can also provide group discount cable car ticket which is 80RMB.

Please take your student book for this trip. Master and PHD doesnt work.Please take enough water and food for lunch.

PS: All the prices above are from the official website, it might be fluctuating.
UFO Glass Platform Trip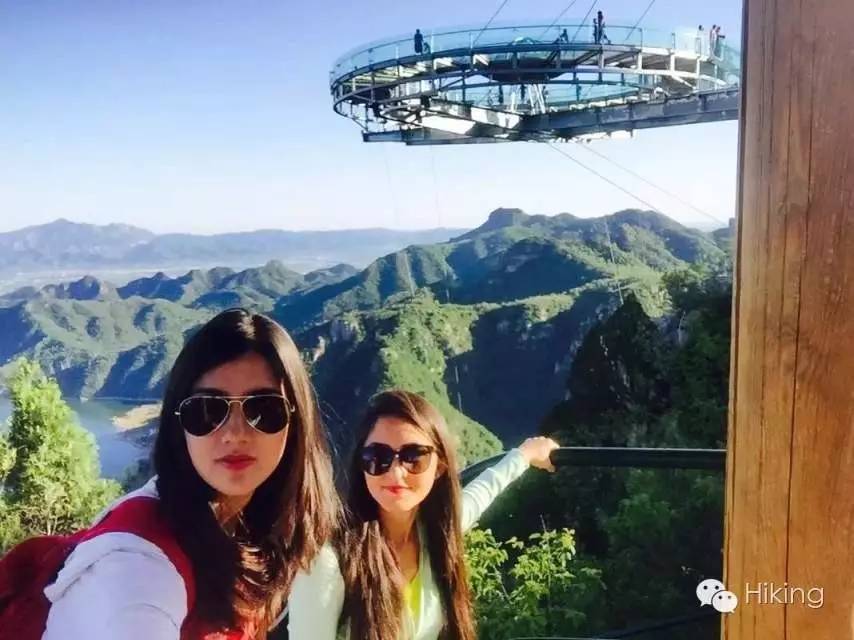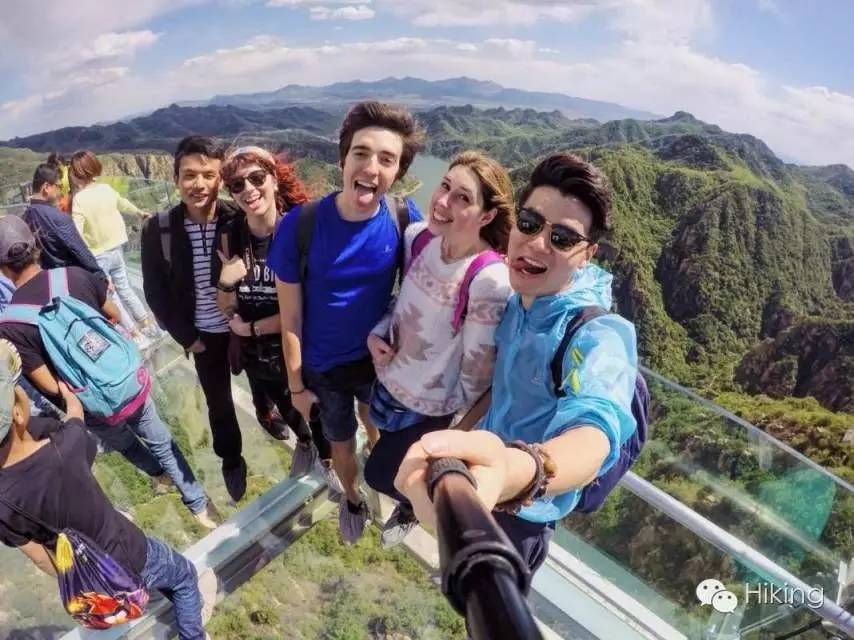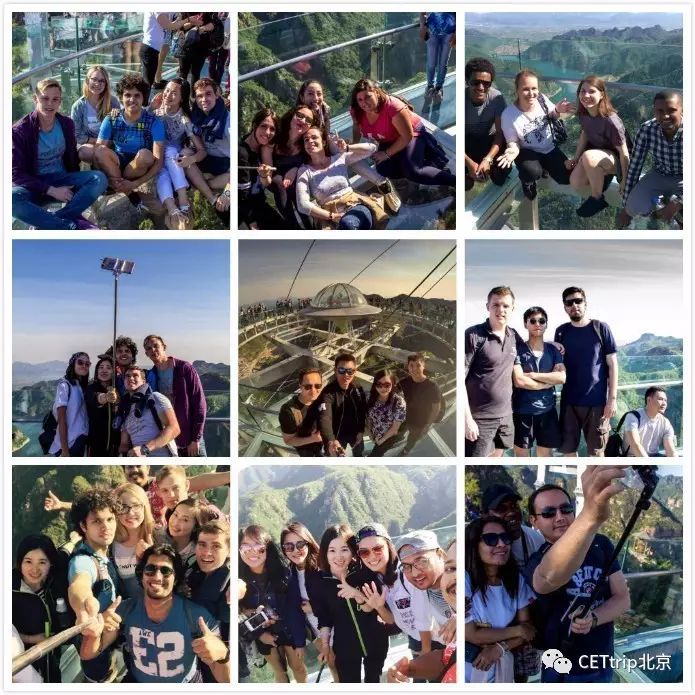 1.Send a message: " Activity+how many seats you + Your Meeting point" to CET Customer Service Wechat(eg:Sawyer+1+123456(phone number)+hot spring party Feb.4th+BLCU)
2.Finish the payment by wechat or Alipay (Alipay ID: 18612035869, if you paid by Alipay, send a screenshot of your payment to CET Customer Service Wechat )
3.Once you finish the payment, you will get a payment nub and an invitation of our activity group, keep in touch with our trip leader in the activity group.
#Upcoming CETtrips#
#Life in China#
#CET Talk#


China is, more than anywhere else, a place that SURPRISES you, and the more open-minded you are the more amazed you will be living there.
Welcome to share your oppinion by comment this article!
Click the links to Get the details!