为了鼓励更多的人参与到自由互联网的开发,我们最新推出了
GreatFire悬赏计划
,请参赛者在下列任务中任选其中一个或多个,完成其中的任务目标,即可获得对应金额的奖励。
National Day·Zhangjiajie | Tianzi Mountain·Glass Skywa

CET (Culture Exchange Trip) is a student self-organized service platform focusing on intercultural communication and aimed to create more opportunities for young people from all over the world to have more chances to communicate in more fantastic way like outdoor activities.

Activity place: Hunan province
Activity date:Oct.1st - Oct.7th
Meeting point: Zhangjiajie railway station
participants:Min 10,Max 50
Meeting time:16:47pm,Oct.2nd
Traffic tools: Train+Local Travelling Bus
Trip Fee:  1960RMB(more than 2 people book seats together,the fee is 1900RMB/person)

VIP Price:1860RMB  (Click it o join CET VIP,more than 2 VIP book seats together,the fee is 1800RMB/person)
Participants: Min 10 (if less than 10 participants, this trip has to be cancelled)

Booking Hotline: 18514204269 (English & Mandarin)

After sell service:18514204469 (English & Mandarin)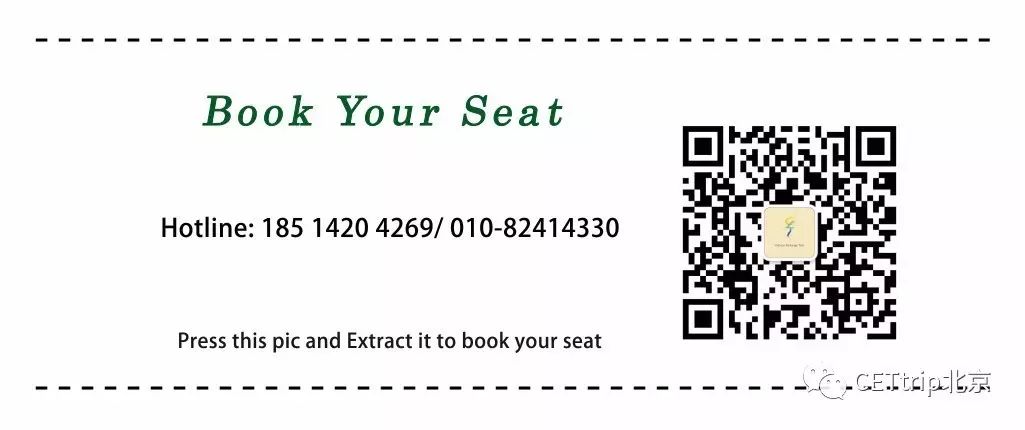 If you share this article on your moments and send the screenshot to our service wechat which is shown below, you will get the discounted price which is 1940RMB for normal and 1840RMB for VIP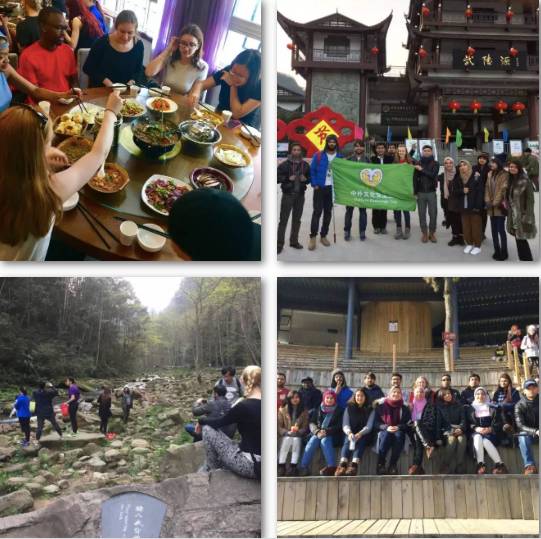 Details about train information
【Beijing-zhangjiajie 】K473, departure time 16:16  (16:16-16:47)  
【zhangjiajie-Beijing】K268, departure time 12:41 or K968 departure time 13:40 
Please buy the railway ticket in advance, because the railway tickets are in great demand during National Day Holiday. You can buy railway tickets one month in advance. If you do not know how to buy railway tickets, please consult customer service staff. 




Information for new train passengers:  You have to make sure you are typing your full name stated in your passport.;Via Wechat or Alipay to get tickets, you need typing your name properly and also be careful that the Xiecheng will print your tickets by a third party;Anyway 12306 or C trip is best for you. 12306 is the official  website by the Chinese railway company but it has only Chinese service and C trip would be good English service but charge you a little for service fee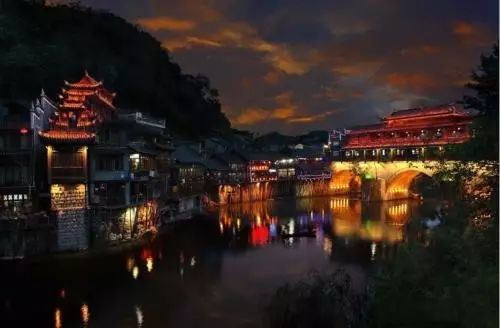 Tour fare includes
1. Accommodation(2 persons share 1 room): One night in scenic spot ; two nights in Wulingyuan; one night in downtown of Zhangjiajie (with independent bathroom,There is no disposable toilet article. Please bring or buy your own) 
2. Transportation: Eco-car in scenic spot 

3. Local regular tour bus
4. Local tour guide and  CET English speaking team leader
5. 9-day insurance: accident insurance in core scenic spots
6. Entrance tickets: First entrance tickets of listed scenic spots (Zhangjiajie National Forest Park: 248 RMB; Grand Canyon and Glass Skywalk: Group Buying Price: 235 RMB; Tujia Folk Garden: 120RMB)(no student discount price)
7.A culture-exchange party (including some snacks and driking)
8.4 Simple breakfast (Chinese traditional food) ,1 lunch,1 dinner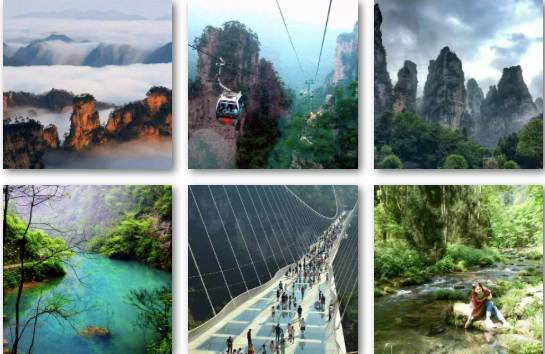 Tour fare does not include
2.Huangshizhai roundtrip cableway: 118 RMB; One-way train ticket of Ten-mile Gallery: 38RMB; Yangjiajie cableway: 76RMB; Bailong Elevator: 72RMB; Tianzi Mountain cableway: 72 RMB; Grand Canyon ropeway: 35 RMB; Grand Canyon Elevator: 35RMB; you can choose to buy the tickets or not freely according to your situation; 
3.Entrance ticket of Tujiazhai; tickets of various national performances; shopping expenses. This is voluntary;
4.Farm inn in the scenic spot. If you need to open the air conditioner, you can pay for it separately (30 RMB/night). 

5.Luggage transportation: 80RMB/person 

6.Dining 
Other meals are excluded. We think that catering is a important component of local culture, you can explore local restaurants in small groups according to your eating preferance.
7.The round train tickets (Beijing & Zhangjiajie), if you dont know how to book it, please feel free to turn to us.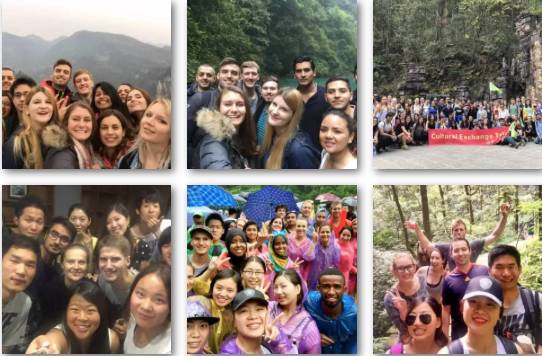 Full Itinerary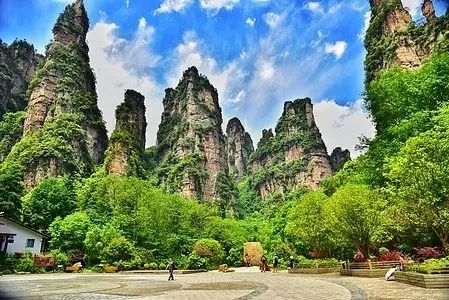 Day 1: October 1st
Take the train K473 from Beijing to Zhangjiajie (16:16-16:47).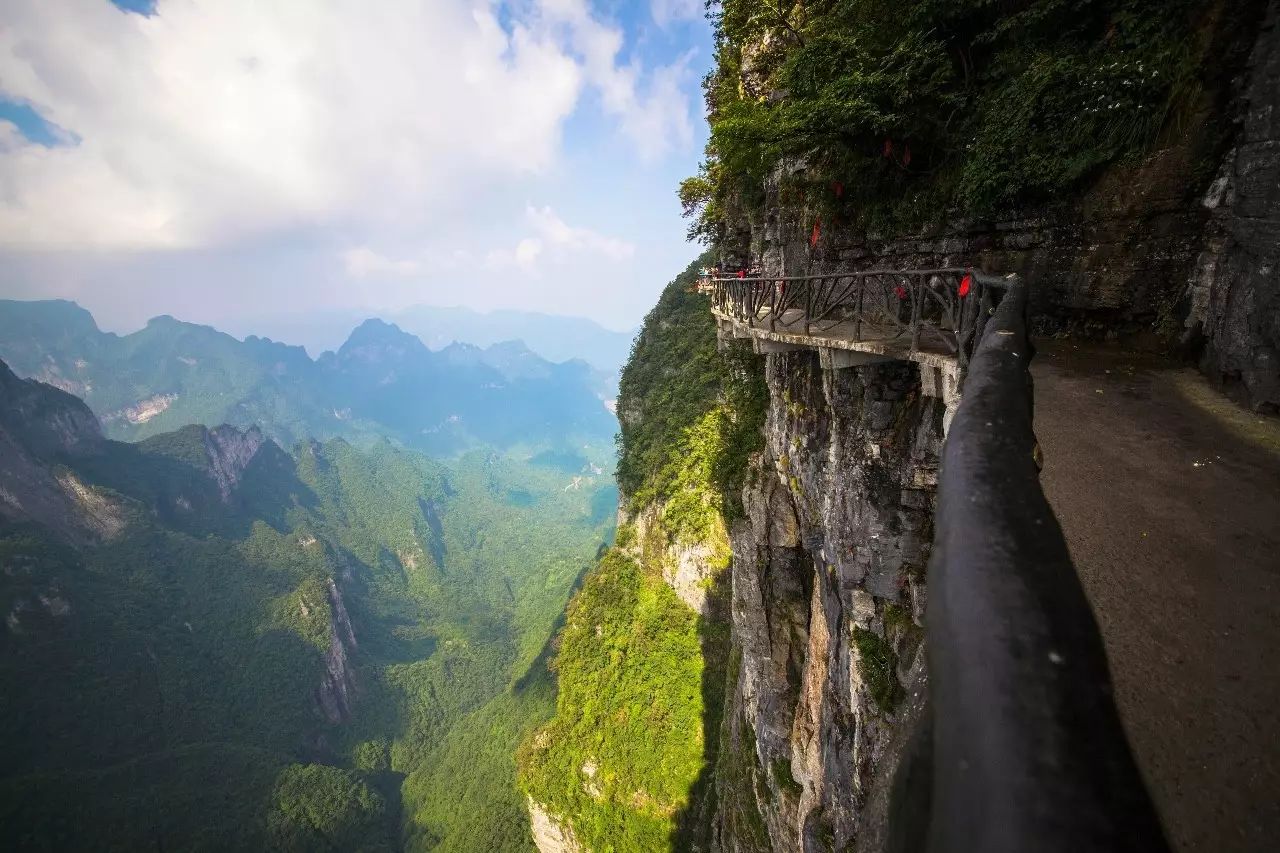 Day 2: October 2nd
Team leader will pick up tourists at Zhangjiajie Railway Station. 
Check in Wulingyuan Hotel. 
Dining: self-catered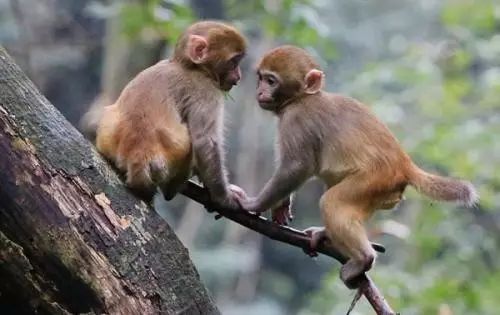 Day 3: October 3rd
Morning: Visit Ten-mile Gallery Scenic Spot (One-way ticket of sightseeing train: 38 RMB, not included) 
Travel on foot to visit "the most beautiful canyon in the world"—Golden-whip Stream Scenic Spot: Golden-whip Stream is a naturally formed beautiful stream. 
Tourists can personally experience the fantastic and spectacular place where American science fiction Avatar was shot and feel the romantic scenery of primeval forest park that they can usually see in movies. 
Afternoon: Visit the largest viewing platform  high up in the air in Zhangjiajie—Huangshizhai Scenic Spot (Cableway roundtrip ticket: 118 RMB, not included) 
Evening: Check in inn in the scenic spot. 
Dining: Breakfast, lunch and dinner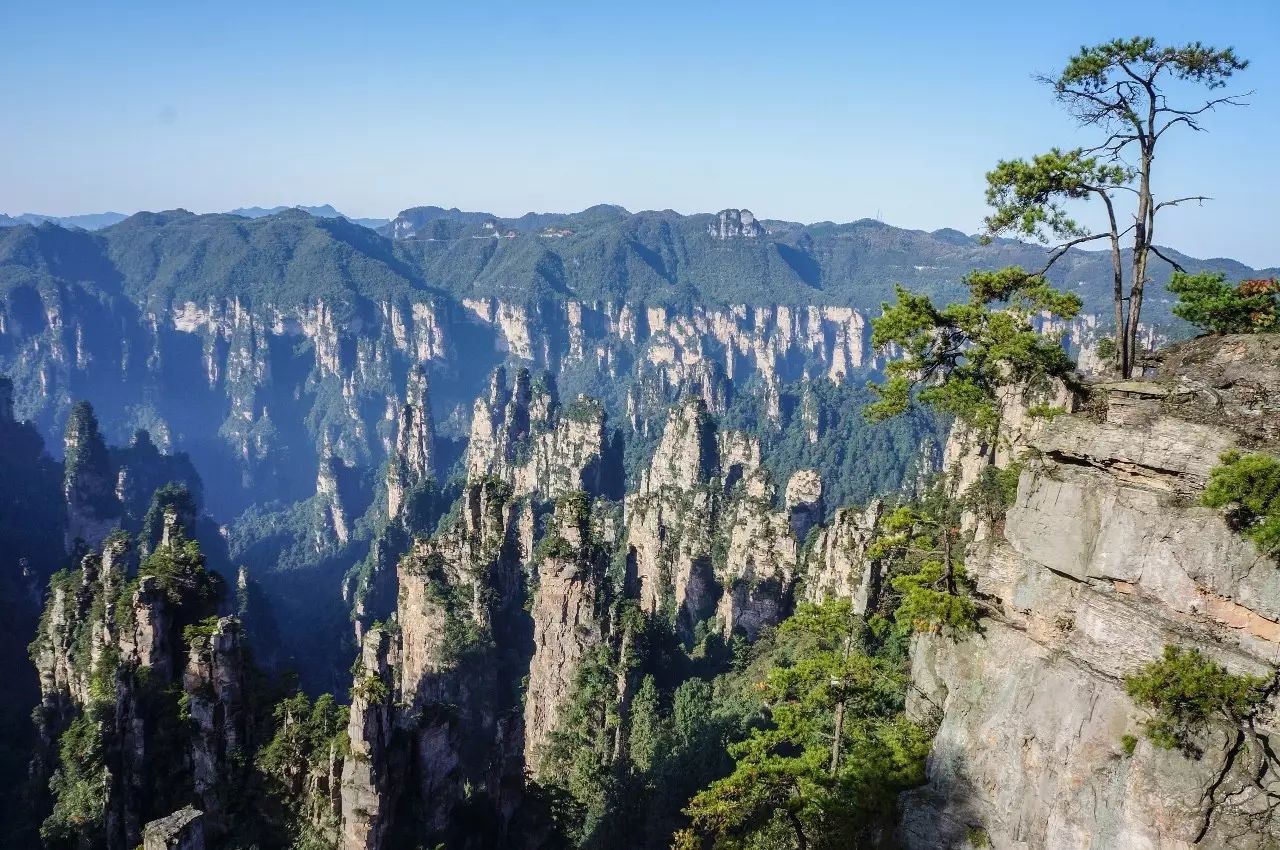 Day 4: October 4th
Morning: Visit superb scenery, Yangjiajie, which cannot be visited after core scenic spot of Zhangjiajie was moved in 2010; the most famous bandits' den in western Hunan—Wulongzhai (Yangjiajie cableway: 76 RMB,not included)
Afternoon: Visit Tianzi Mountain and then take Tianzi Mountain cableway to go downhill (Tianzi Mountain cableway: 72RMB, self-determined); tourists can also go downhill from Tianzi Pavilion and Wolong Mountain (about 2 hours on foot). 
Dining: Breakfast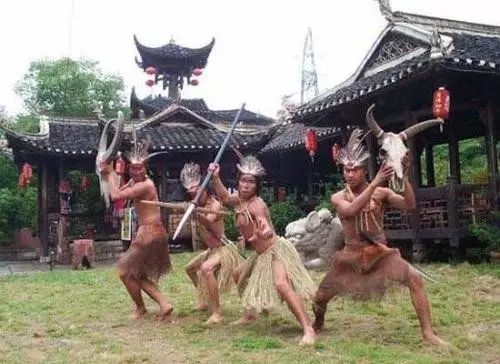 Day 5: October 5th

Morning: Visit Zhangjiajie Grand Canyon where the longest glass skywalk in the world was built. 
Afternoon: Visit the only well-preserved ancient city in southwest China—Tujia folk garden—Tusi City. 
Have a taste of Tujia wine before entering the door; climb wooden stilted building, ranking the first in the world; visit hereditary hall; listen to wedding lament; watch Maogusi performance; take part in Tujia people's ancestor worship event; 
Check in hotel in the downtown. 
Dining: Breakfast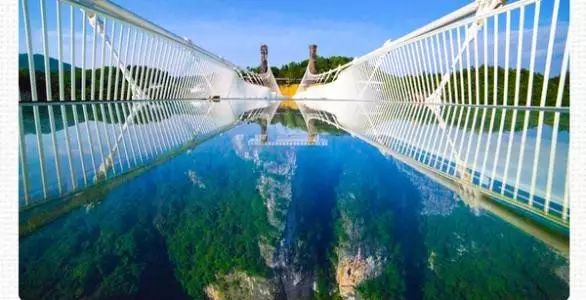 Day 6: October 6th
Visit the center of Zhangjiajie City freely after breakfast or You can choose to go to Tianmenshan Mountain by taxi,It's only 8km from the downtown area
Then Go to Zhangjiajie Railway Station to take train K268 (12:41-11:58) to end the pleasant trip to Zhangjiajie! 
Dining: Breakfast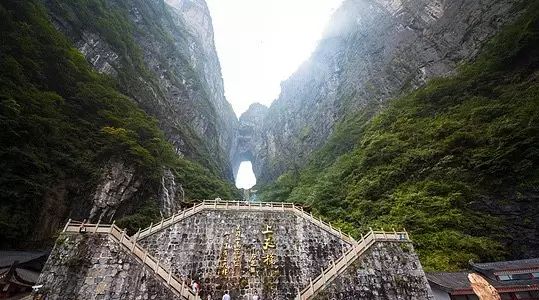 Day 7: October 7th
Arrive in Beijing and end the pleasant journey. 
CET-Zhangjiajie Trip  Feedback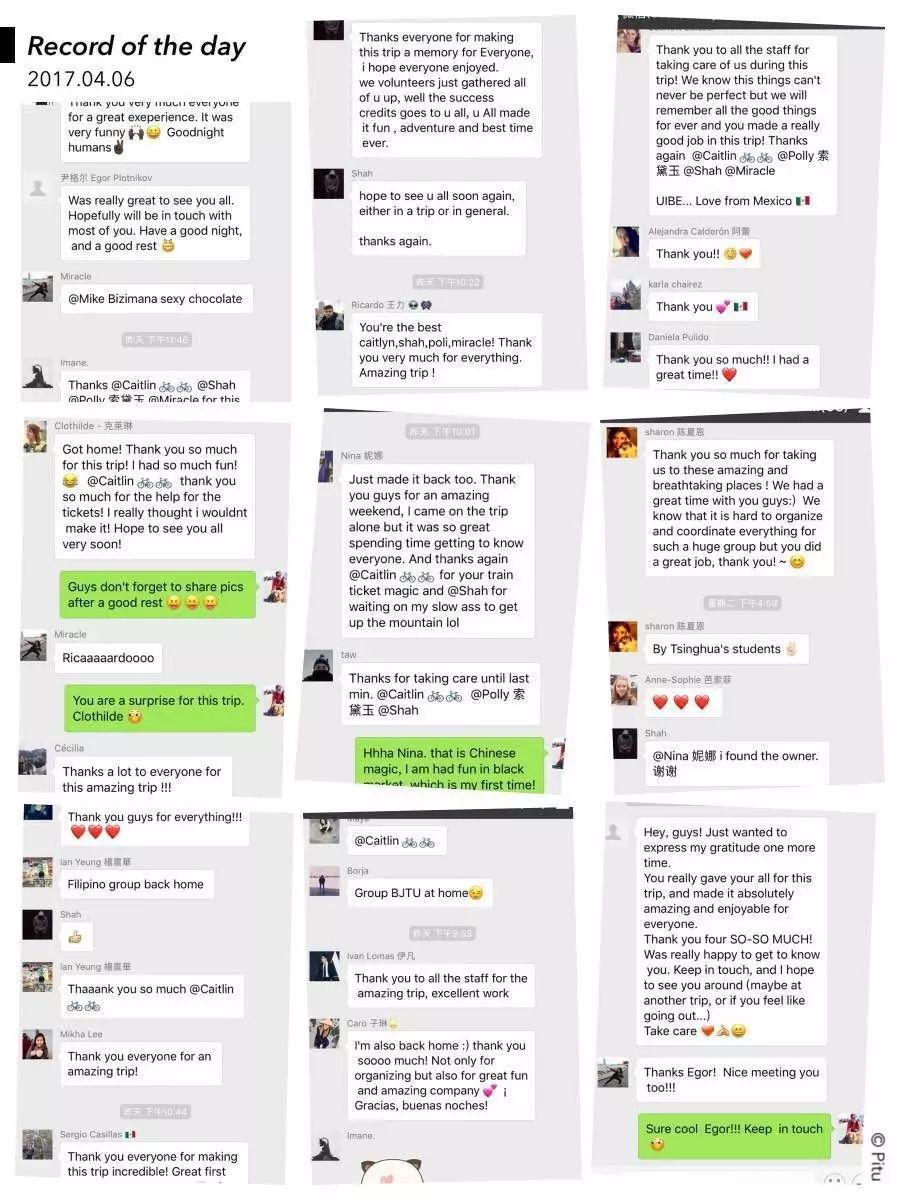 # Life in China #
# CET Talk #