为了鼓励更多的人参与到自由互联网的开发,我们最新推出了
GreatFire悬赏计划
,请参赛者在下列任务中任选其中一个或多个,完成其中的任务目标,即可获得对应金额的奖励。
National Day | 4-Day Trip to Mt. Huang & Huizhou Ancient City

4-Day Trip to Mt. Huang & Huizhou Ancient City

Activity place: Anhui province
Activity date: Oct.1st - Oct.4th
Meeting point: Huangshan North railway station
Meeting time:10:10pm, Oct.1st
Traffic tools: Train+Travelling Bus
Trip Fee: 1660 RMB(more than 2 people book seats together, each one can get 60RMB discount)
VIP Price: 1560 RMB  (Click it o join CET VIP, more than 2 people book seats together, each one can get 60RMB discount)
Please book your seat and do your payment as soon as possible, as the tickets of hard sleepers are hard to reserve.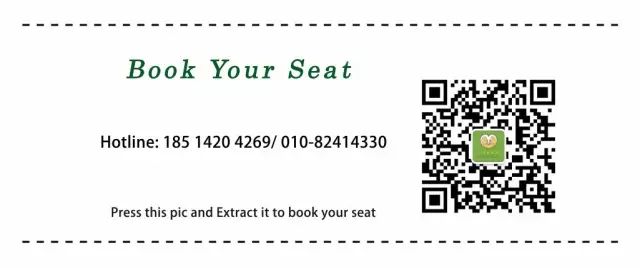 Booking Hotline: 18514204269 (English & Mandarin)

After sell service:18514204469 (English & Mandarin)
Statement: No refund within 72 hours (3 days) before this trip.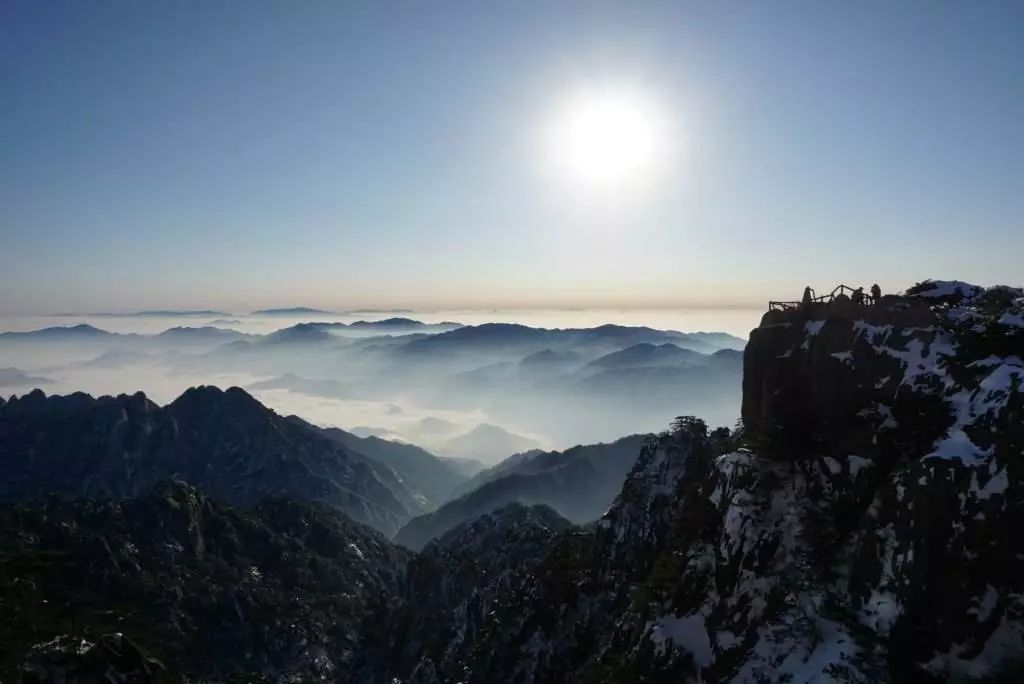 Details about train information
【Beijing-Huangshan】G351, departure time 15:31
【Huangshan-Beijing】G270, departure time 14:38 or K1110 departure time 16:32
Please buy the railway ticket in advance, because the railway tickets are in great demand during National Day Holiday. You can buy railway tickets one month in advance. If you do not know how to buy railway tickets, please consult customer service staff. 
Information for new train passengers:  You have to make sure you are typing your full name stated in your passport.;Via Wechat or Alipay to get tickets, you need typing your name properly and also be careful that the Xiecheng will print your tickets by a third party;Anyway 12306 or C trip is best for you. 12306 is the official  website by the Chinese railway company but it has only Chinese service and C trip would be good English service but charge you a little for service fee

Trip Fee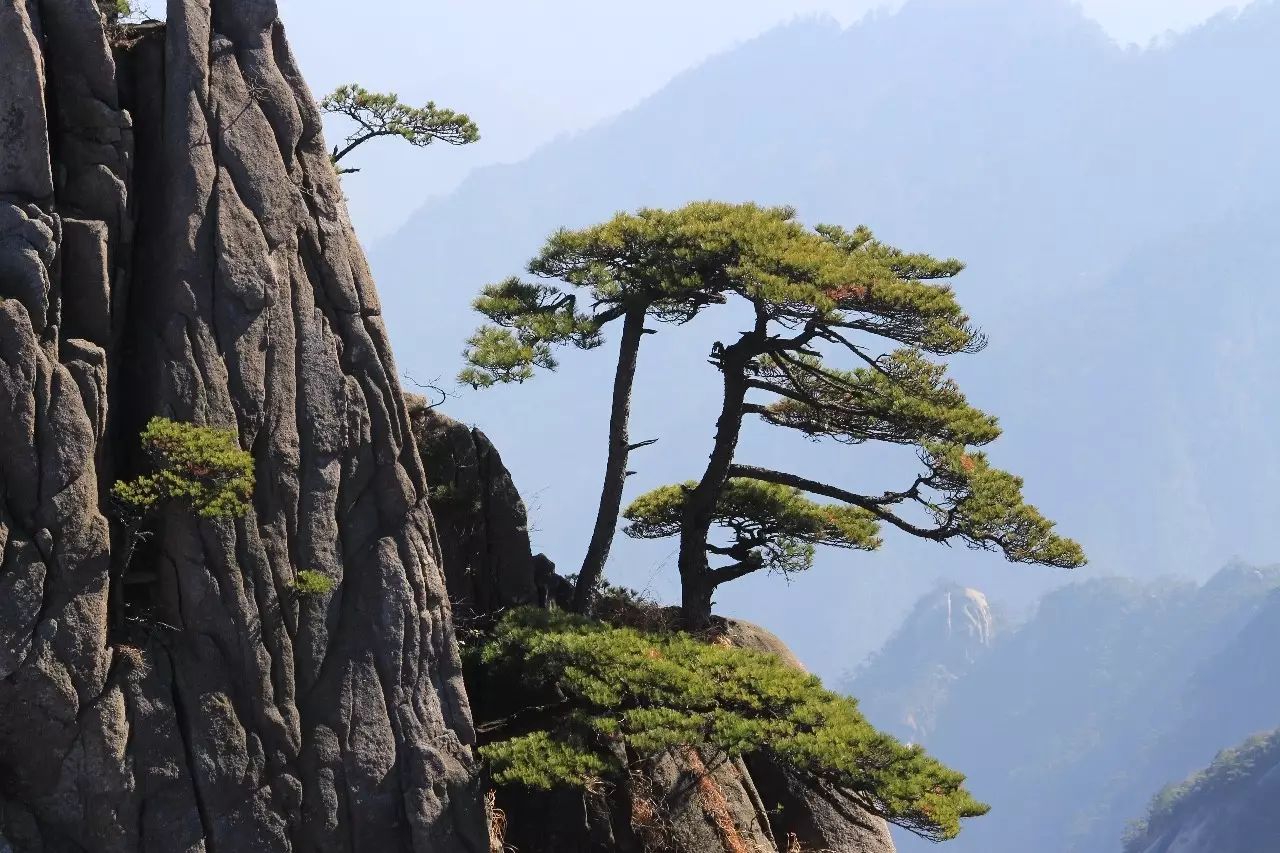 Trip fee includes:
Huangshan Mountain scenic spot entrance tickets(230RMB/person), the coupon ticket of ancient city + Xin'an River Landscape Scenic Resort (90RMB/person); the ticket of Huashan Maze Cavern(20RMB/person) and Qiankou Common People's Houses(120RMB/person). 

Tunxi Old Street and Xin'an River Landscape Scenic Resort performance will be sent for free

4 day outdoor insurance 

Local bus for transferring between different places

Meals: Celebration dinner for Oct.3rd , breakfasts for Oct.2nd - Oct.4th

Hotel: Three nights standard hotel in Tunxi(2 or 3 people share one room,independent washroom) 

Local tour guide and CET english speaking leader
Trip fee doesn't include
Other meals are excluded. 

We think that catering is a component of local culture, so we hope that you can explore into local delicacies on your own, instead of blindly accepting our arrangement. You can feel the pleasure and charm only when you have a taste of local delicacies personally. Besides, different people have different dining habits. Therefore, to fully respect every team member, most of the meals in our journey are not prearranged by us. You can order dishes together or dine separately. 

Personal expenditures.

Huangshan Mountain cable car(90RMB)

The round-trip train tickets(Beijing & Huangshan North )

Full Itinerary
【Day 1】Oct.1st
The tour guide pick up the G351,from the south of Beijing to the north of Mount Huang   15:31/22:02    Check in the hotel and have a rest.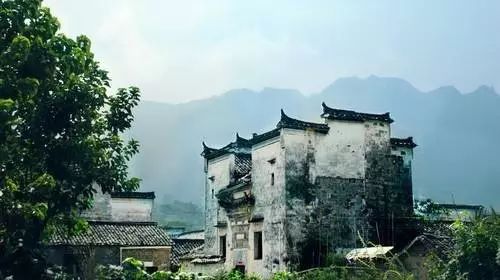 【Day 2】Oct.2nd
After the breakfast, drive the car to #Huangshan Scenic Spot#, transfer the green cars in the scenic spot and go up to the mountains.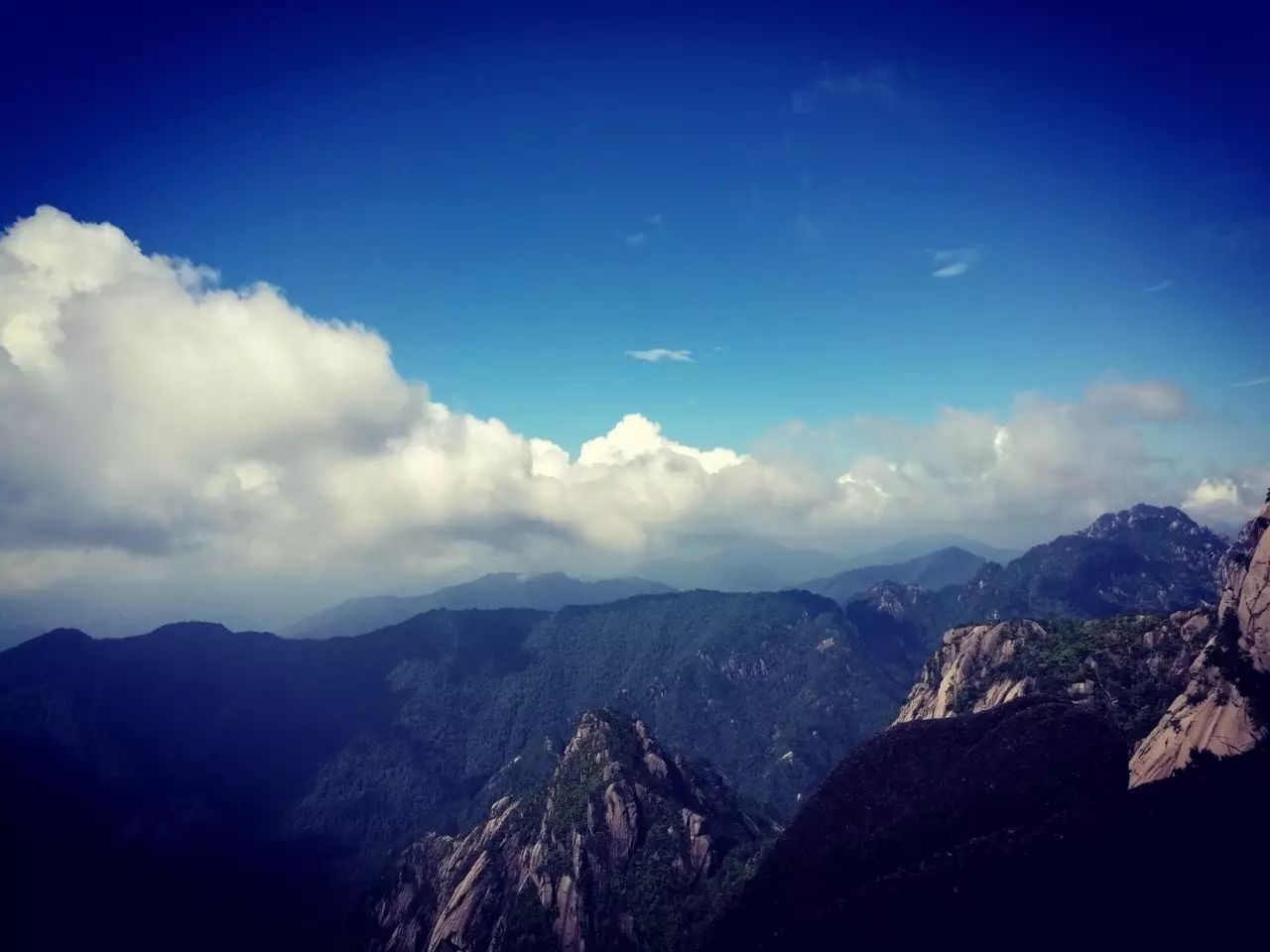 After taking the car for 30 minutes, then you can reach the ticket office. Walk for 3 hours or so or take the cable car (90 rmb per capita for taking the cable cars to go to the mountain paid by yourself) to go to the mountain and reach the Yuping cableway - rush cushion pine tree.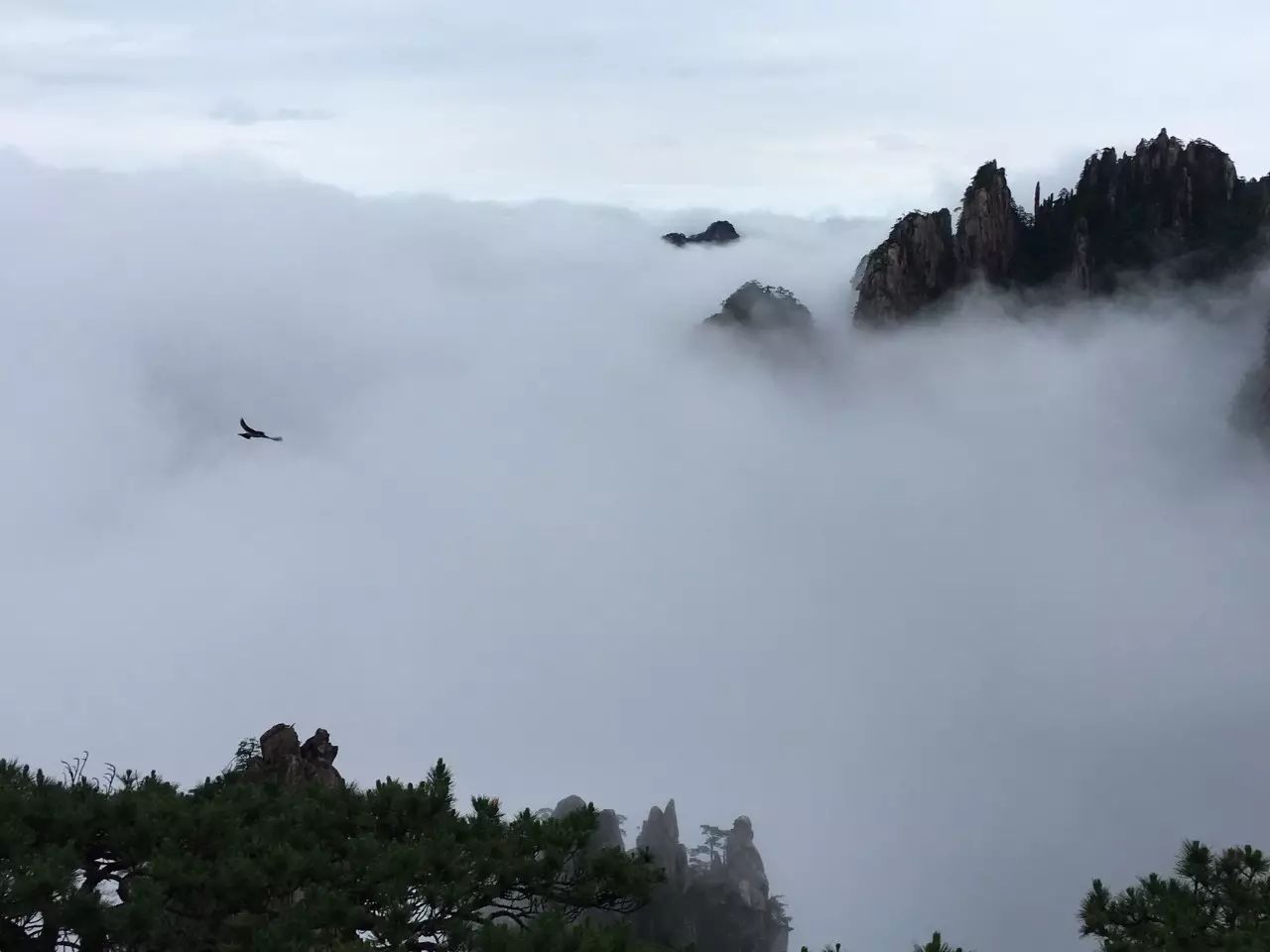 Along the road, you can enjoy the magic peak. Climb the backcock slope and reach #Yupinghouse scenic spots#. You can enjoy the wonders of the Guest-Greeting Pine.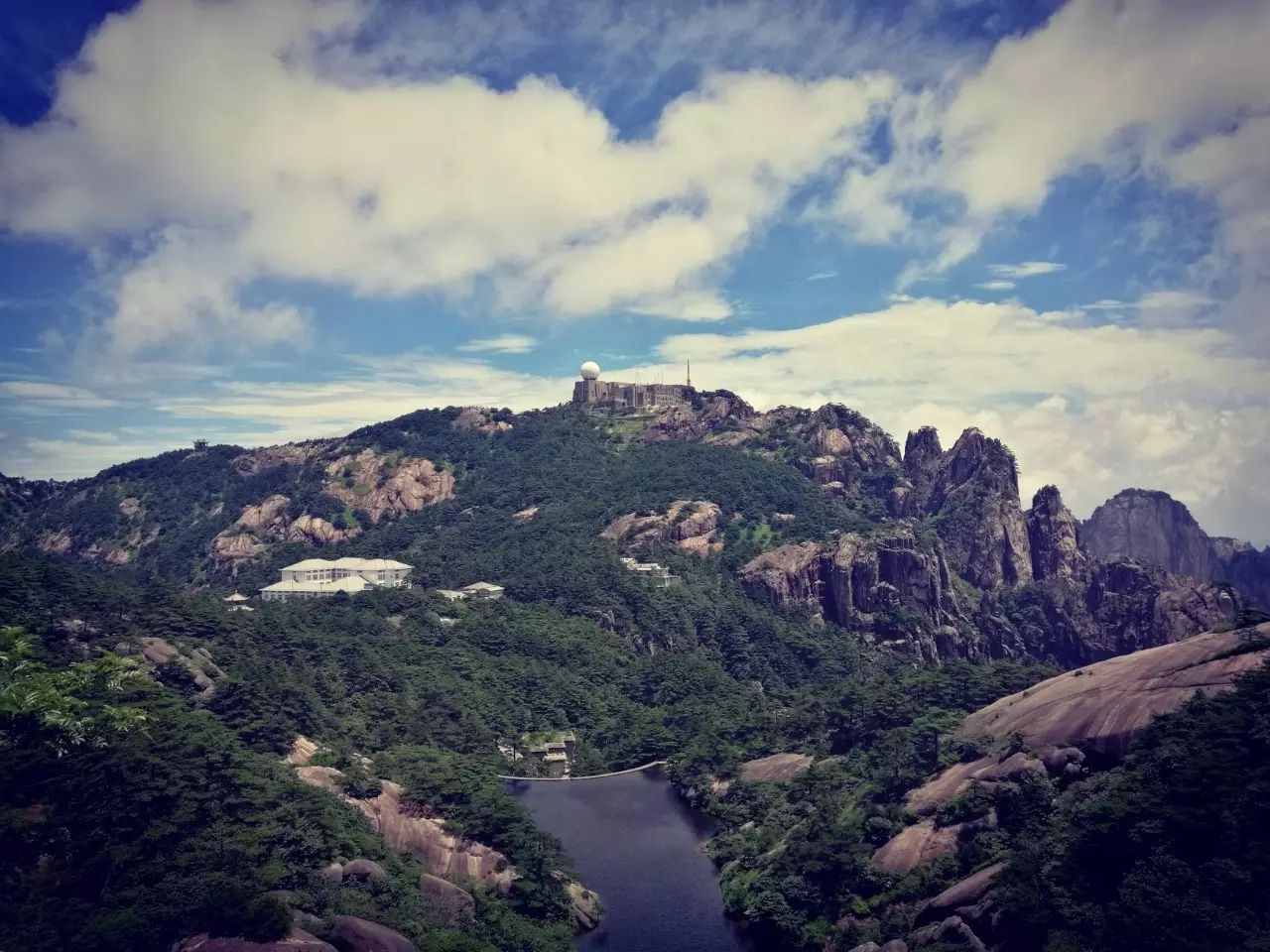 Overlook the maximum peak in Mount Huang #Tiandu Peak#. Then through the thinstrip of sky, reach Tianhai Scenic Spot. Have a rest here. Have lunch and gather.
 Later, climb the second high peak of Mount Huang to the #Bright Summit Peak#, which is of 1,860 meters. Pass through the Viewing Stone Hall,overlook the the magic stone - 'Flying Stone Of Mt. Huang', climb Gongyang Mount, reach white goose mount, walk about 2.5 hours or take Cloudy Valley Ropeway (80 rmb per capita paid by yourself and taking about 15 minutes) to go down hill and reach the Cloudy Valley Temple. 

Take the traffic cars in the scenic spots and reach the transference center. Then go back to the hotel for agood rest. 
【Day 3】Oct.3rd
After the breakfast, go to the #Ancient City of Huizhou#(travel for 2 to 3 hours), tour around Hui Park, Anhui Government Office, Xu Guo Stone Archway - the Arch of Triumph in the east,which is the only one Octagonal Memorial Archway preserved in China.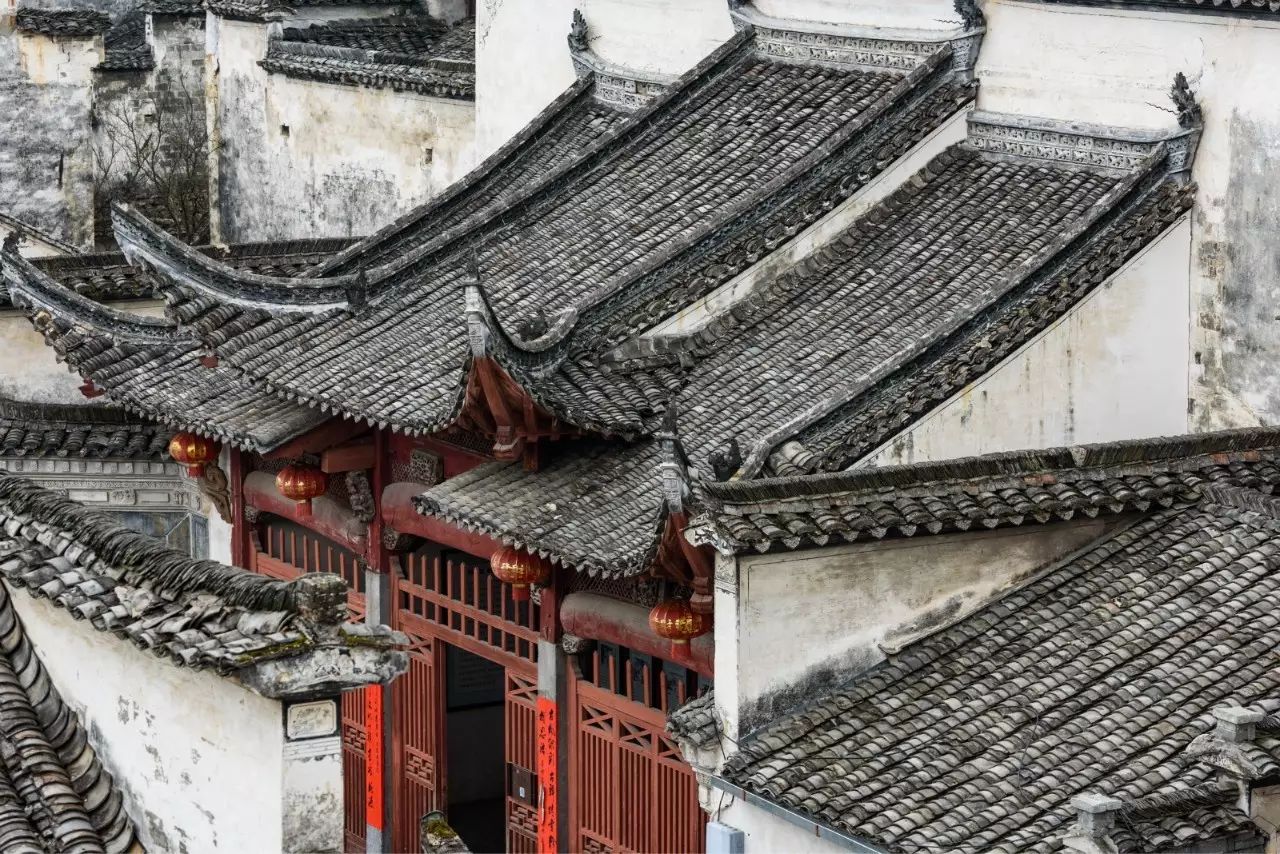 #Doushan Street#, the gathering place of the grand mansions of rich and influential family of Huizhou merchants and the ancient fishing port - the origin of Huimerchants, where you can walk on the fish scale street, see the thousand-year ancient dam, Liang River and the water ancient wharf of Hui merchants.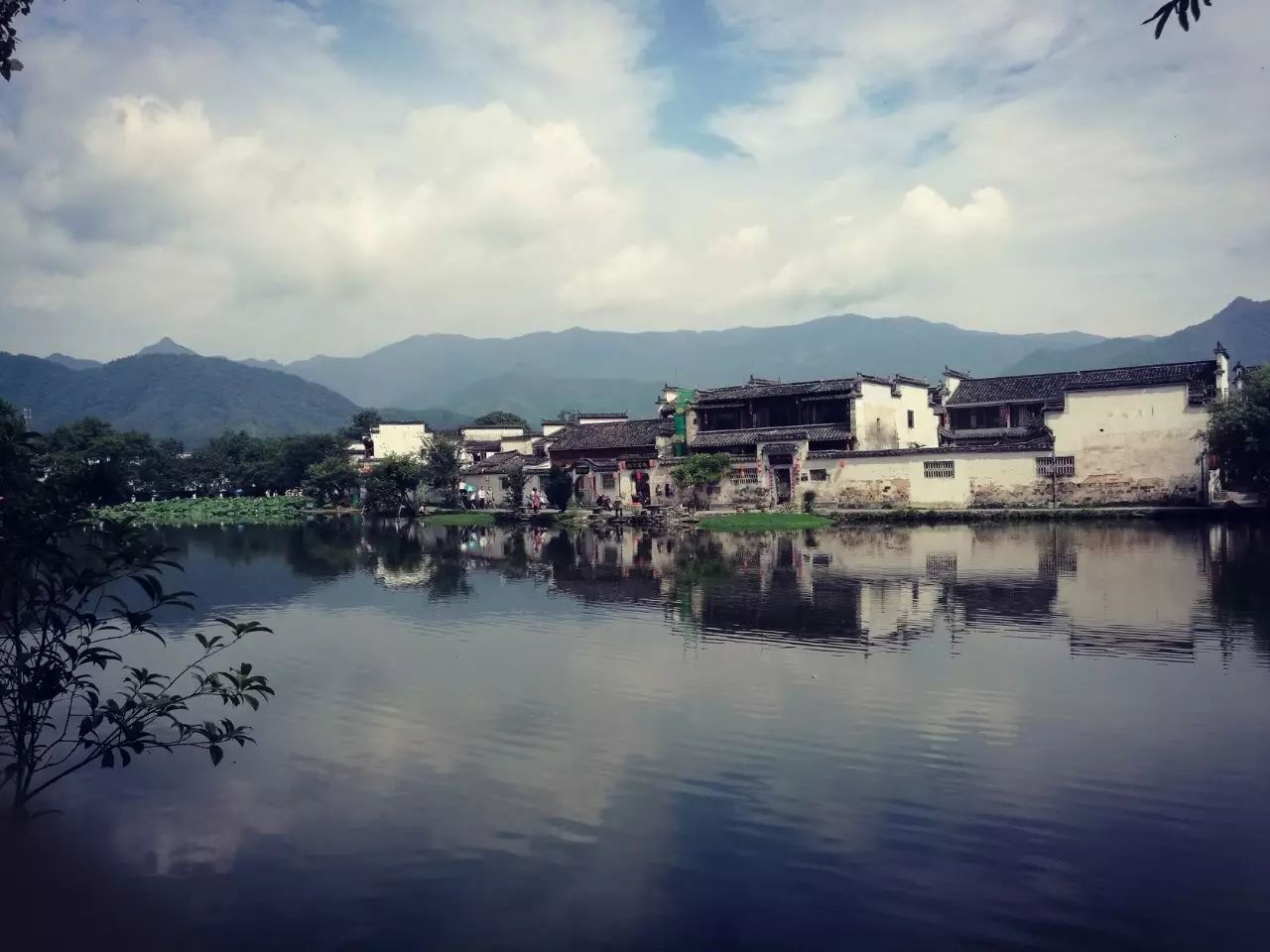 In the afternoon, we will go to #Xin'an River Landscape Scenic Resort #(about 3.5 hours), take boats to travel around the original ecological landscape scenery -source of Thousand-Island Lake, with 70kilometers and is a brilliant pearl of the gold tourism track of Mt Huang -XiCounty - Thousand-Island Lake.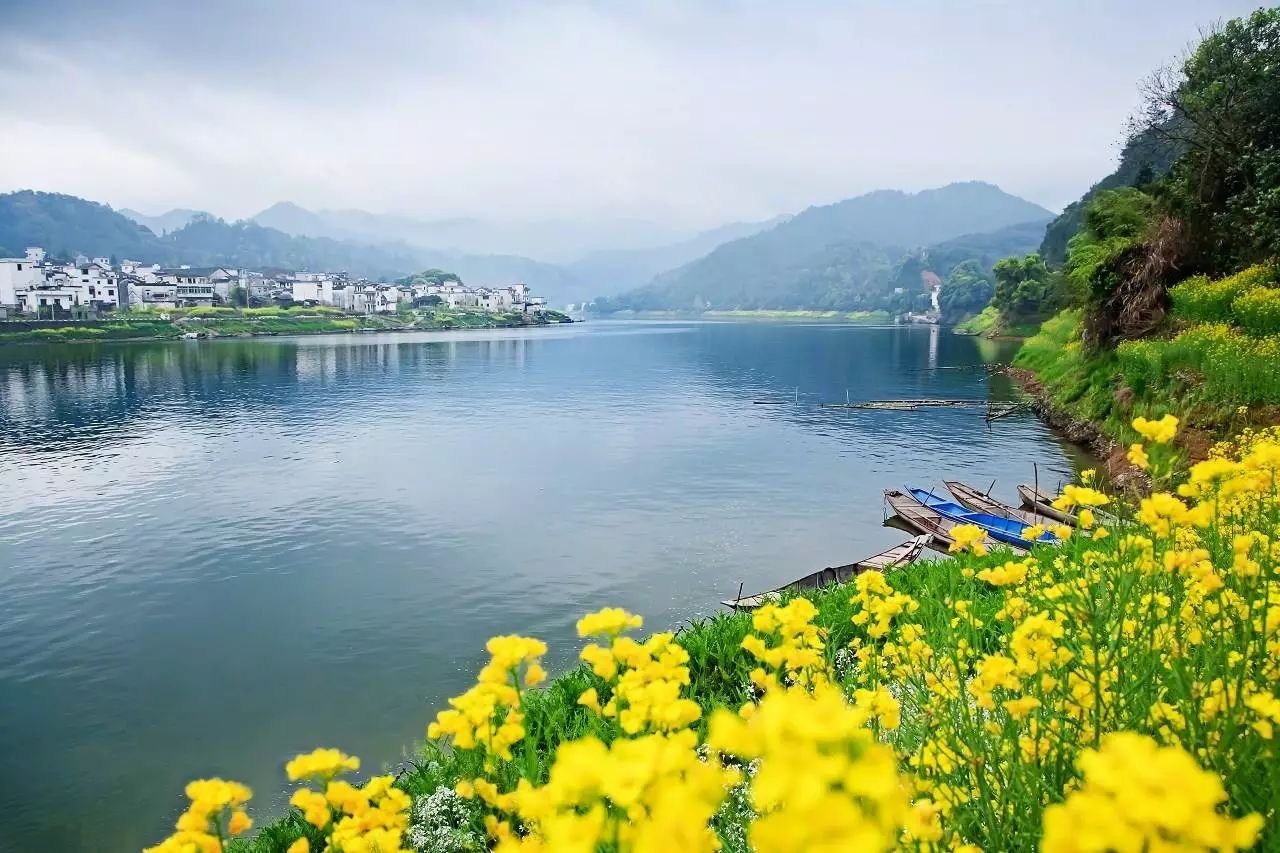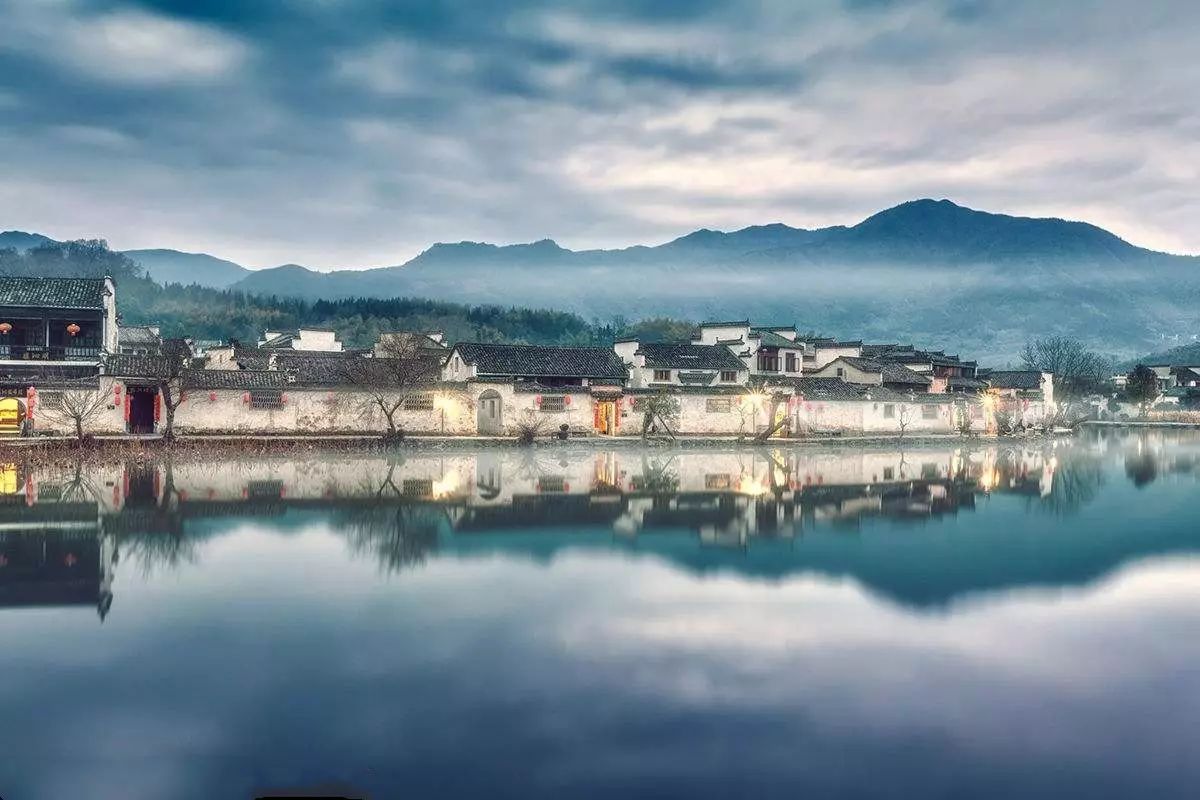 It will send the free ticket worth 128rmb of the performance of 'Eternal Love of Fisherman's Mien', which makes the fisherman's catching fish as the Background, displays the vivid scene ofcommon people's using traditional ways and fishing tools. 
Later, they will goto #Tunxi Old Street#(about 1.5hours),
which was built in Song and Yuan dynastiesand was prosperous in Ming and Qing dynasties.It is called 'Song Street' andthe 'Active Riverside Scene at Qingming Festival'.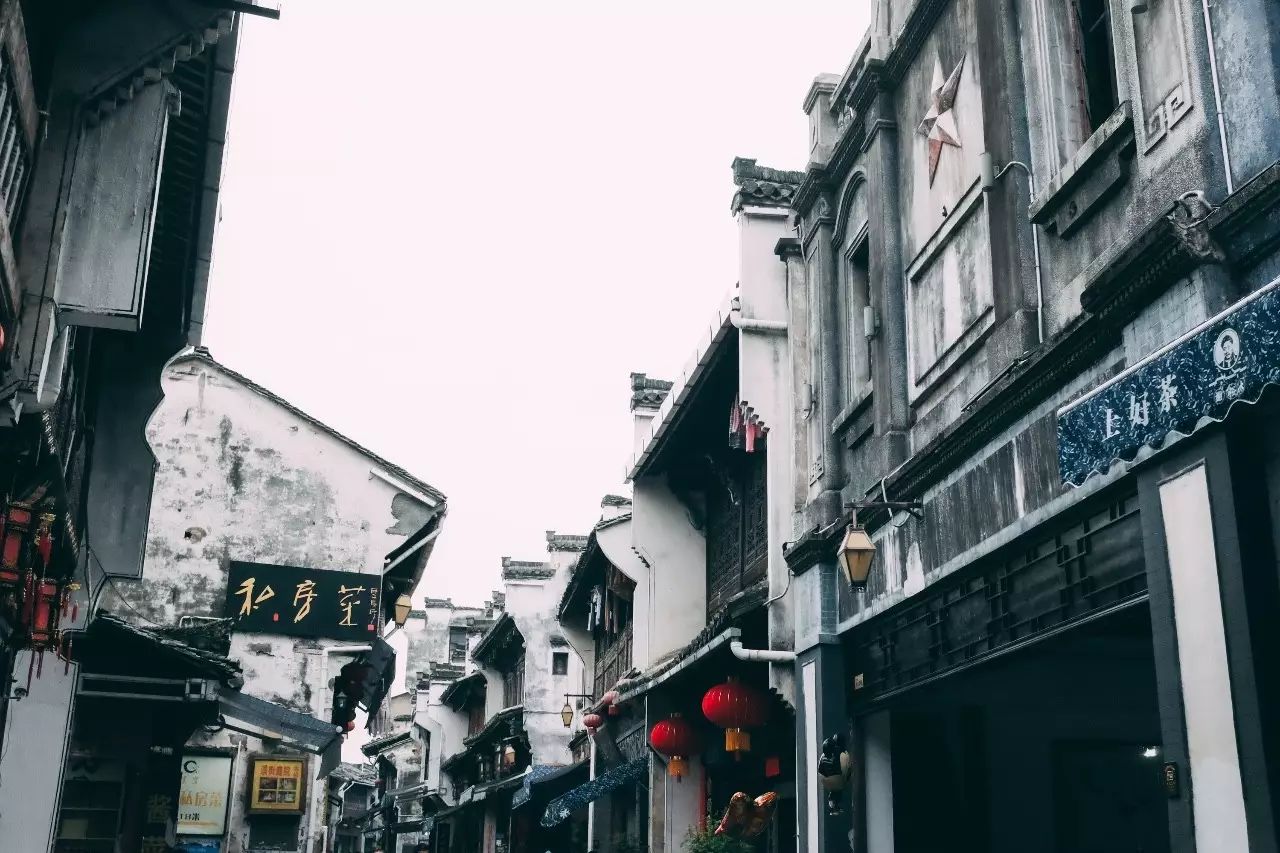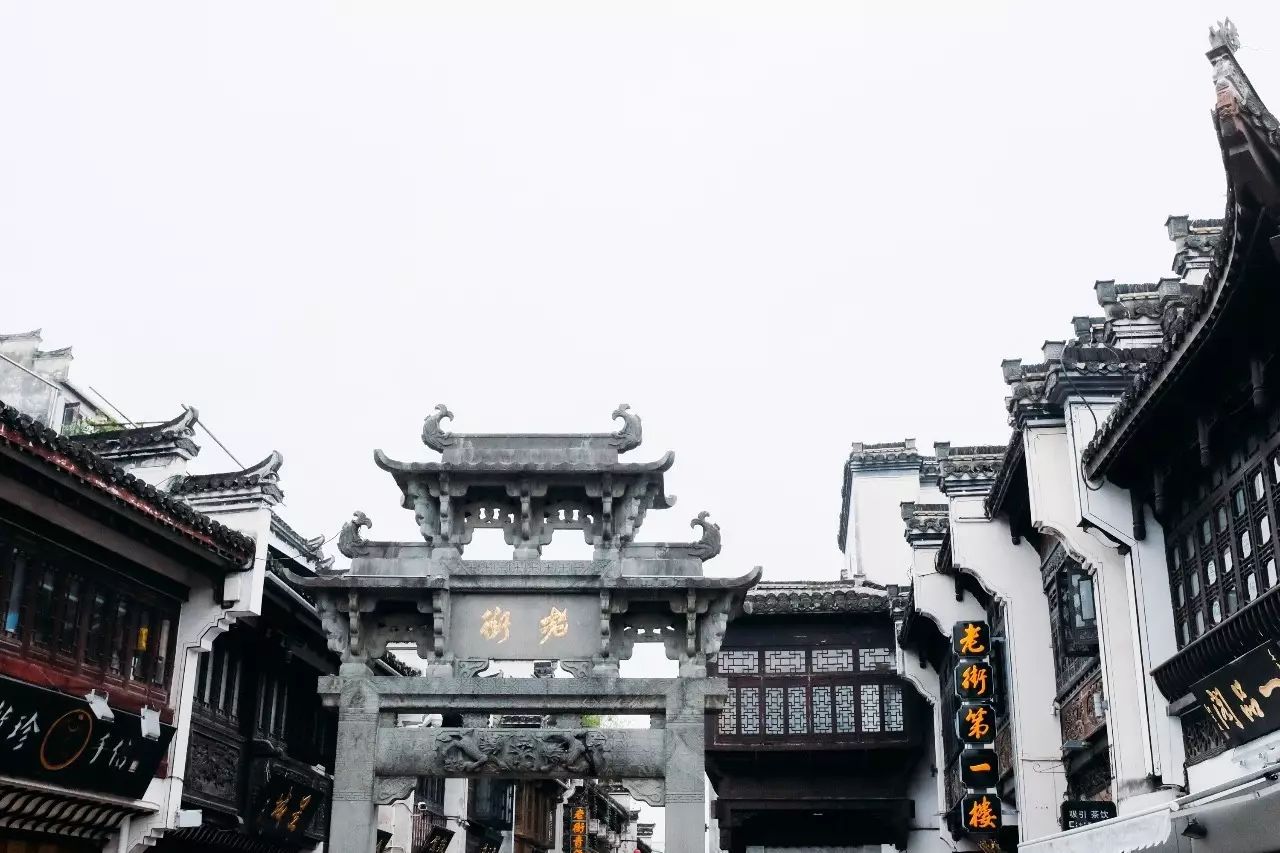 【Day 4】Oct.4th
In the morning you can wake up naturally and go to #Huashan Maze Cavern# . It is the ruins of Rock Caves of the ancient Huizhou and is also the thousand-year's mystery.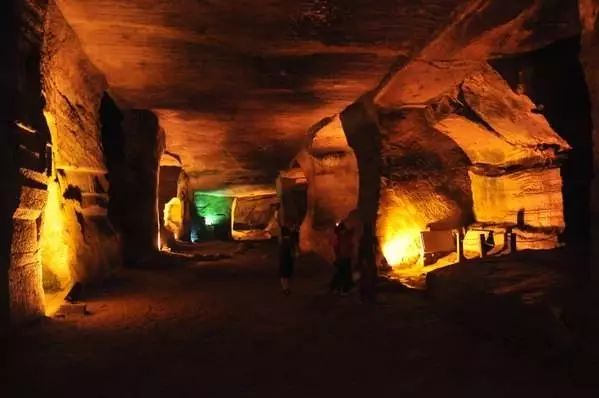 Later, we will go to #QiankouCommon People's Houses#(about 1.5 hours). According to the legend, it is theplace Tao Yuanmin ever lived in seclusion. It is the Chinese non-materialcultural heritage base.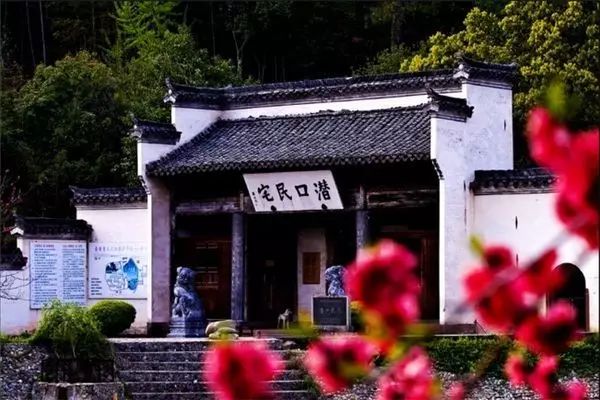 Whenthe journey is over, you will be sent to the north station of Mt Huang to take G270 from the north of Mt Huang to the south of Beijing, which is from 14:38 to 21:06. then we will be back to the Beijing.  

# Life in China #
# CET Talk #


China is, more than anywhere else, a place that SURPRISES you, and the more open-minded you are the more amazed you will be living there.
Welcome to share your oppinion by comment this article!
Click the links to Get the details!