为了鼓励更多的人参与到自由互联网的开发,我们最新推出了
GreatFire悬赏计划
,请参赛者在下列任务中任选其中一个或多个,完成其中的任务目标,即可获得对应金额的奖励。
Discount Price | Beidaihe,LaoLongtou Great Wall Point to the Sea

#CETtrips#
One-day Trip to Tianjing  |  Hiking to Gubei Water Town  |  Oct.28th

2-Day Trip to Beidaihe,Qinhuang Island City  |  Oct.28th-29th

Hiking to Pofenglin   |   Langyashan Glass Plank Road Trip  |  Oct.28th

Water great Wall | Labagou  |  Yongning Ancient Town  |  Oct.29th

Shuiquan Ditch-Xiangtun  |  Oct.29th

Wuyuan-Field of Flower & Ancient Villages  |   Nov.25th-26th

Click the links to Get the details!
2-Day Trip to Beidaihe,Qinhuang Island City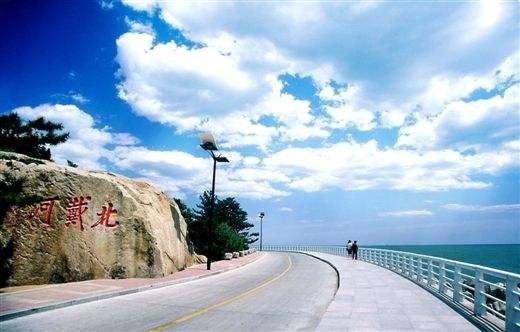 Activity place: Hebei, Province
Activity date:Oct.28th-29th
Meeting point 1:Weigongcun subway station, Exit B
Meeting time: 06:10am
Leaving time:06:20 (no waiting)
Meeting point 2:South gate of BLCU
Meeting time: 06:30am
Leaving time: 06:40(no waiting)
Meeting point 3:Huixinxijie Nankou subway station, Exit B
Meeting time: 06:50am
Leaving time: 07:00(no waiting)
Traffic Tools: Travelling Bus
Trip Fee: 530RMB 
Group Discount Price: 1260RMB for 3 people; 1680RMB for 4 people; 2100RMB for 5 people; 2520RMB for 6 people
VIP Price: 480RMB  (Click it to join CET VIP)
Participants: Min 25, Max 45 (if less than 25 participants, this trip will be cancelled)
Booking Hotline: 18514204269 (English & Mandarin)
After sell Service: 18514204469 (English & Mandarin)
Statement: No changing to other CETtrips or refund within 72 hours of departure.
The trip fee includes 
The round traveling bus fee

1 night in local 4 star hotel 

One breakfast & Two meals

Entrance ticket For Pigeon Park, BeidaiheQinhuang Beach, Laolongtou Great Wall 

Two days outdoor insurance

 The trip fee doesn't include 
other meals & other expenses not mentioned
How to Book your seat

Press this QR Code and Extract it to book your seat.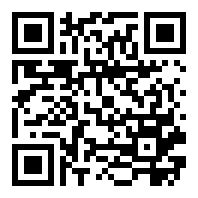 Full Itinerary of this trip
【Day1】Beijing - Laolongtou - BeidaiheQinhuang Beach

 Leave for Shanhai Pass , we will spend 4-5 hours on the way if there is no traffic jam then head to 【Laolongtou】 which is the Staring point of Great Wall in Bohai sea. Please take enough water and some snacks.(Dont forget to take your passport and student book)
Visit 【BeidaiheQinhuang Beach】 for the afternoon, you will feel the heavy historical atmosphere there.
As for the dinner, the seafood there is really delicious,  have a walk on the beach, get familiar with the surroundings after dinner. It will be helpfull for us to see the sunrise if you want next day.
【Day2】 Pigeon Park - Beijing
 After breakfast , head to the Pigeon Park, after about 1.5 hours visiting
after lunch, let's get ready to go back to Beijing.

Notes
 Weather: The temperature will be a little cold at night, take a coat with you in case.

Food: We will take most of our meals at local restaurants where we are visiting. The seafood is very famous there, bring some cash during the trip, ATM is not available everywhere at local attractions.

Things to bring: Passport; Student book;  Cash; Waterproof jacket and trousers; Sturdy shoes, hiking boots if possible; A day pack to take on outings. Suitcases or bigger bags can be left at the hotel or on the bus; Camera and charger, batteries; Mobile phone, charger; Hayfever medication; Tissues and wipes.