为了鼓励更多的人参与到自由互联网的开发,我们最新推出了
GreatFire悬赏计划
,请参赛者在下列任务中任选其中一个或多个,完成其中的任务目标,即可获得对应金额的奖励。
Nov.12th | Hiking to Great Wall+Shuiquan Ditch+Xiangtun Village

# CETtrips #
Click the links to Get the details!
Hiking to Great Wall+Shuiquan Ditch+Xiangtun Village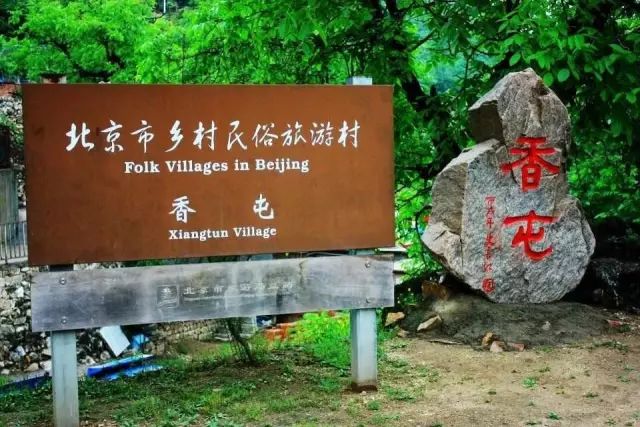 Activity place: Yanqing district, Beijing
Activity date:  Nov.12th
Meeting point 1:Weigongcun subway station, Exit B
Meeting time: 07:00am
Leaving time: 07:10 (no waiting)
Meeting point 2: Huixinxijie Nankou subway station, Exit B
Meeting time: 07:20am
Leaving time: 07:30(no waiting)
Meeting point 3: South Gate of BLCU
Meeting time: 07:50am
Leaving time: 08:00(no waiting)
Traffic tools:Travelling Bus
Trip Fee: 75RMB
Discount Price: 50RMB if 3 or more than 3 seats booked together
VIP Price: 50RMB (Buy CET VIP on our wechat offical Menu)
Participants: Min 20, Max 50 (if less than 20 participants, this trip will be cancelled)
Booking Hotline: 010-82414330/18514204269  (English & Mandarin)
Statement: No changing to other CETtrips or refund within 24 hours of departure.
Trip fee includes:Round Traveling Bus fees,1 day outdoor insurance.

Please prepare enough water and food for your lunch.

We might need to pay the local charges for two bridges and a ferry(if not see the forester then do not need to pay)
Book Your Tickets Online

Press this QR Code and Extract it to book your seat.

If this booking link is available for you to book, it means Seats are available!
Notice about booking online
Finish the payment online firstly and DONT forget to Click ''Done'' or ''完成'' when you finsih your payment!!! or you wont get the activity wechat group!!!

If you are not CET VIP, please dont choose VIP price, or you couldnt get your seat confirmed even though you have paid.

NO Need to be confirmed from CET. Once you finsih payment, your name will be on our list!

If you are going to book more than one seat together, please write down your friends' names on the " Note" blank

If you have problem in joining the wechat group, please call us:010-82414330/18514204269
Trip Schedule
08:00 Set out from Huixinxijie Nankou subway station
10:30 Arrive in the Shuiquan Ditch entrance
12:30 Walk in the Grand Canyon to find the right place for a rest and lunch
14:30 Keep hiking to go to Xiangtun
17:00 Meet in Xiangtun Village entrance to get on the bus  
Note: The schedule is expected time, and it depends on the actual situations.
Equipment Requirements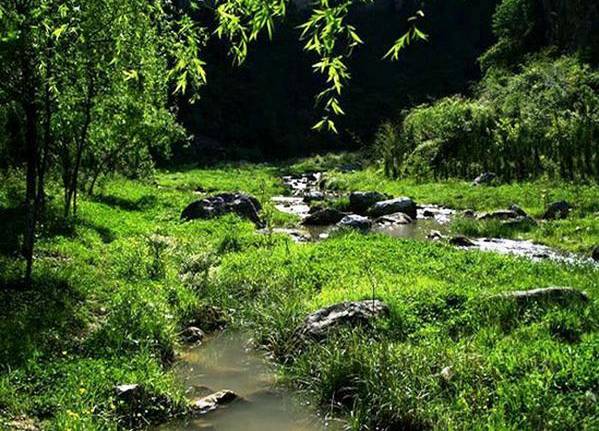 Shoes: Climbing shoes, hiking shoes, thick bottom sneakers, all kinds of comfortable shoes.

Clothing: Jackets (thin) or other comfortable sportswear, casual wear, hat and so on.

Food: Prepare lunch, 2-3 liters of water

Equipment: Suncream,backpack, mountaineering bags, climbing sticks, knee pads, umbrella, sunglasses, gloves and so on.

Others: cameras, mobile phones, powerbank, garbage bags and so on.

Walkie-talkie: Please bring the walkie-talkie if you have
Shuiquan Ditch-Xiangtun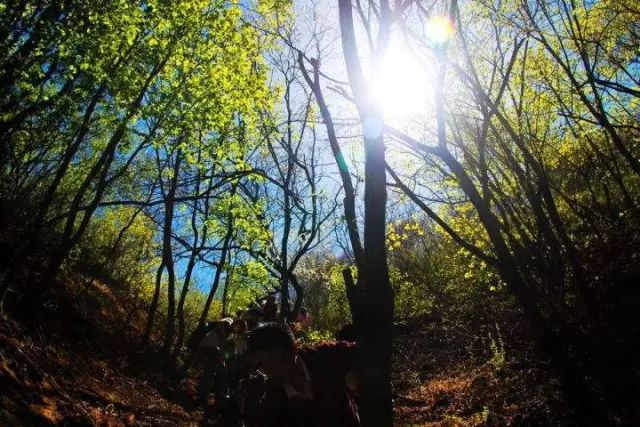 It is in the middle of Yanqing Dazhuang Branch Township and Hu Toushan which is 60 km far from Beijing. It is named after the ancient temple.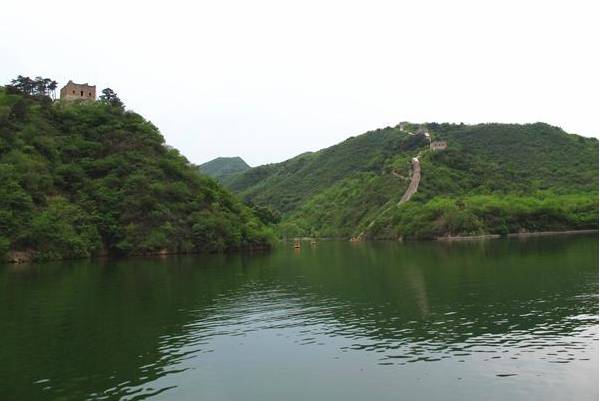 And it covers 2 square kilometers with 66 people in the village. But such a remote village is very beautiful like a paradise. Ancient Great Wall is in the east of the village shaped like the crouching dragon surrounded the mountains which is easy and effortless to climb.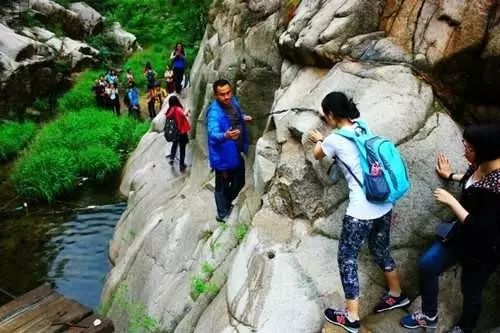 Xiangtun village is simple and full of Natural Wilderness. Rows of stone walls and layers of stone steps, there are thousands of ancient trees, ancient wells, stone grind and gurgling streams, you can feel the simplicity and elegance of this village.