为了鼓励更多的人参与到自由互联网的开发,我们最新推出了
GreatFire悬赏计划
,请参赛者在下列任务中任选其中一个或多个,完成其中的任务目标,即可获得对应金额的奖励。
Tibet | World-Class Overland Route: Chengdu to Lhasa via G318
(Scenery Along the G318)
The World-Class Overland Route: Chengdu to Lhasa via G318 National Highway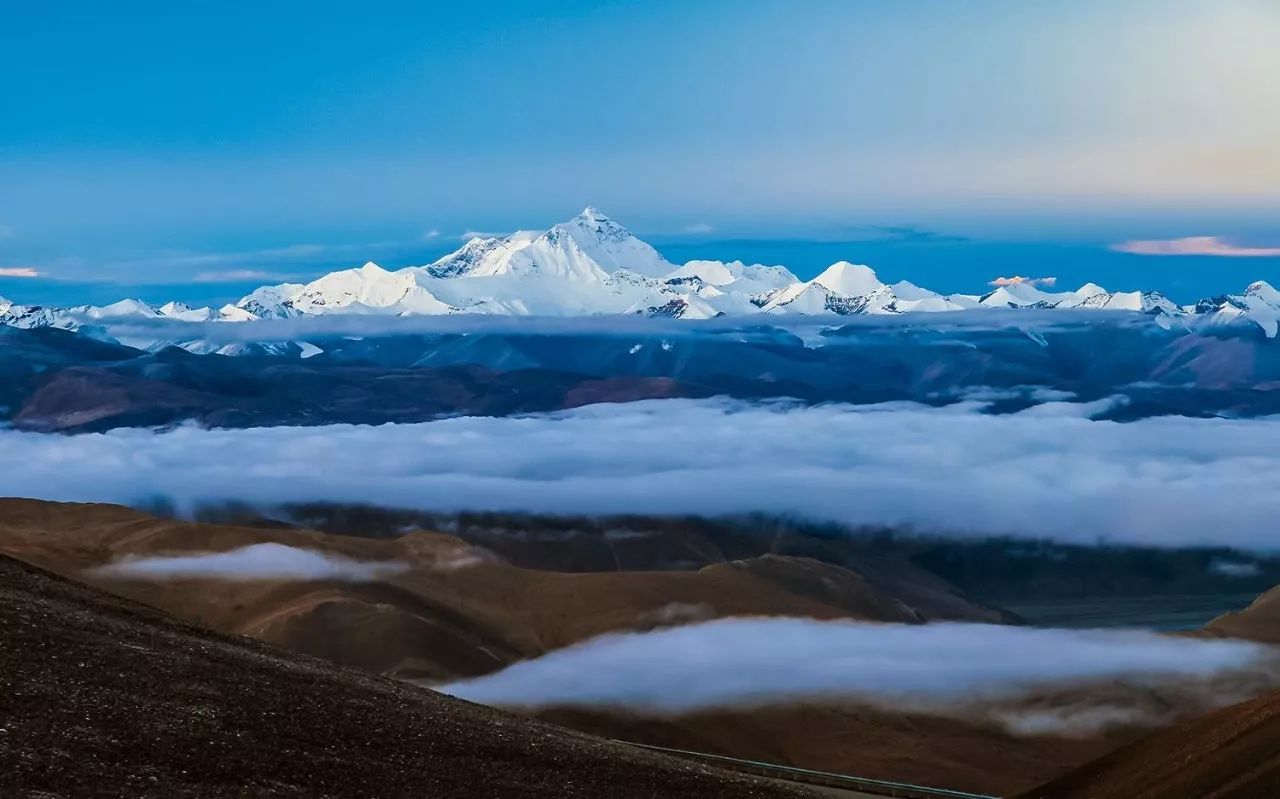 Activity place: Chengdu-Tibet G318 National Highway
Activity date:  From Nov.16th to Mar.31th
Any date you want to start this trip between our Activity dates, we can arrange for you.

Note: You need to book this trip at least 20 days before your departure, because freigners are required to apply for Tibet visa in advance. 
Travel Route: Chengdu—Kangding—Xinduqiao Bridge—Litang—Markam—Zogang—Ranwu—Nyingchi—Lhasa
Trip Fee: 
11800RMB/pax if you book alone

11600RMB/pax if 2 or more than 2 travelwes booked together

1840RMB for the Single room supplement.
Meeting point : Airport/Train station
Participants: Min 2, Max 12 
Traffic tools: Local Travelling Bus
Booking Hotline: 18514204269 (English & Mandarin)

Statement: No refund within 15 days  before this trip.
Overview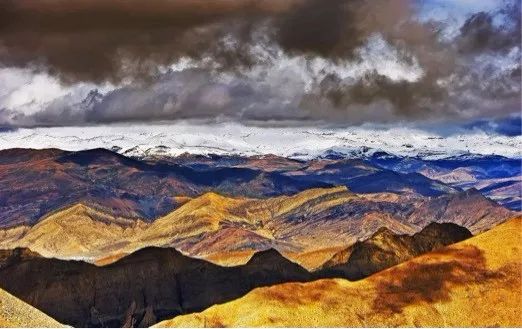 latitude 30 degrees north, across eastern Tibetan Plateau
Touted as the world's most beautiful road,  Sichuan-Tibet Highway (via G318 National Highway) enjoys much praise and abuse for its winding roads alonggrotesque gores and rugged peaks. The epic road trip covers 2250km in around 10 days. You will embark your journey from Chengdu, the gate way city to Tibet on the eastern most edge of Tibetan Plateau, and pass soaring mountain passes along eastern ridge of Tibetan Plateau.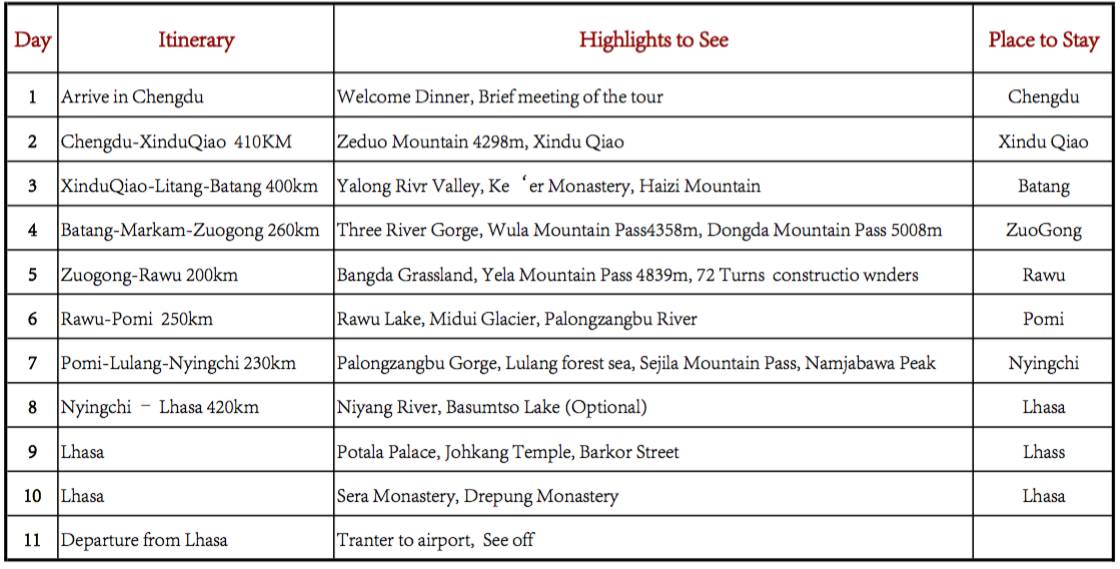 The epic overland journey across world'sspine takes you to venture into the deepest ravines in the world and further to the heart of Tibetan culture and history.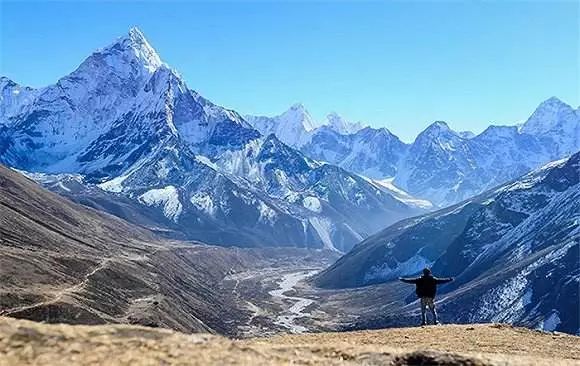 Statement about the trip fee
Price Inclusions
All necessary travel permits for Tibet (excluding the Chinese visa)

Tourist bus/mini bus transportation with experienced local driver during tour

Tourist bus/minibus transportation between airport/train statin and Hotel at designated period of time

Experienced Local Tibetan private guide

10 nights of 3 star hotels twin sharing accommodation

One welcomeor welfare dinner in Chengdu.

All admission fee of tourists sites listed in the itinerary

Oxygenbottles/Oxygen tank cylinder provided during the tour days in Tibet

Tiebt Map.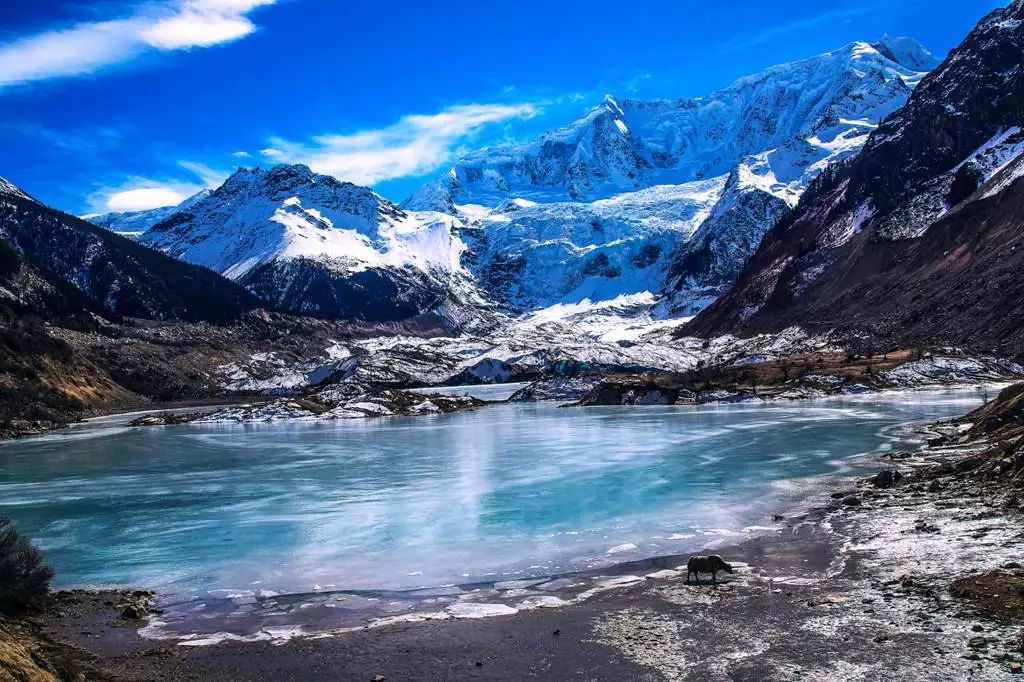 Price Exclusions
Chinese visa 

Lunches and Dinners, Breakfast at Rongpuk Monastery

Tips to driver and tour guide

Single room supplement if clients request a private room in hotels
Book Your Tickets Online
Notice Before book your seat online
We will collect the fee of Tibet travel permits firstly which is 300RMB.

After you booked this trip, we will confirm the trip date from you and once you confirmed the trip date, we will start to apply the Tibet travel permit for you.

Once we start to apply the Tibet travel permit, there is no refund about this fee if you want to cancel your trip.

After you finish the payment, DONT forget to Click ''Done'' or ''完成'' to get our trip leader's wechat.

If you have problem in joining the wechat group, please call us:010-82414330/18514204269
Press this QR Code and Extract it to book your seat.

If this booking link is available for you to book, it means Seats are available!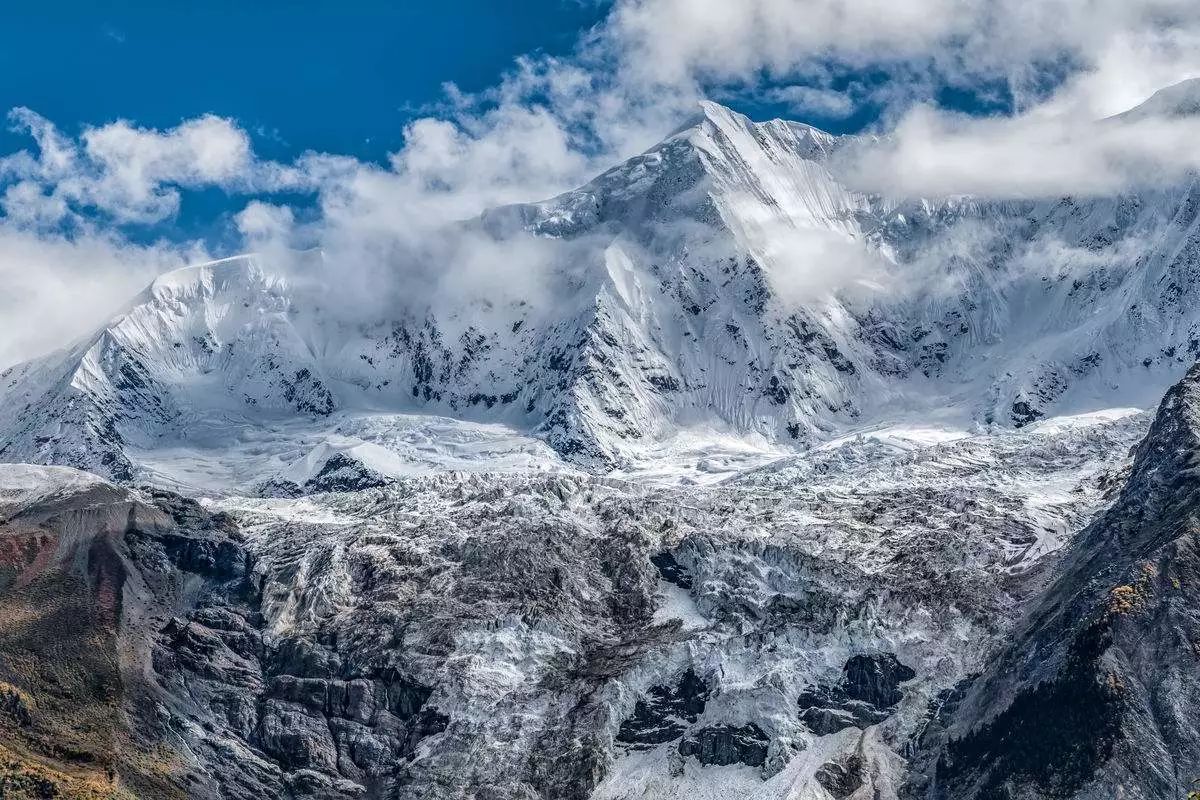 Itinerary
Day 1: Arrival in Chengdu (500m)
Pick up newly-arrived tourists at the Shuangliu International Airport and escort them to hotels. The rest of the day is for you to have a good rest or you can explore around the streets near your hotels.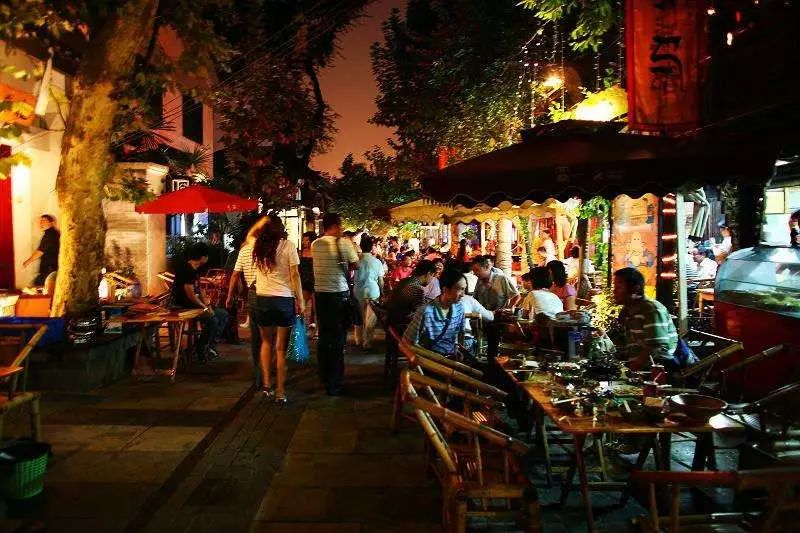 At night, you can enjoy the welcome dinner with your Tibetan guide and other group members. Details of the itineraries and tour guidance will be given to all tourists. 
Stay overnight in 3-star hotels in downtown Chengdu
Day 2: Chengdu—Ya'an—Luding—Kangding—Xinduqiao Bridge (410km, around 10h)
At 7am, we are expected to take tour vehicle from Chengduto Xinduqiao via Ya'an. As we travel against the flow of Dadu River, upperreaches of Yangtze River, you will pass the first soaring peak on Tibetan Plateau, i.e. Zheduo Mountain (mountainpass 4298m).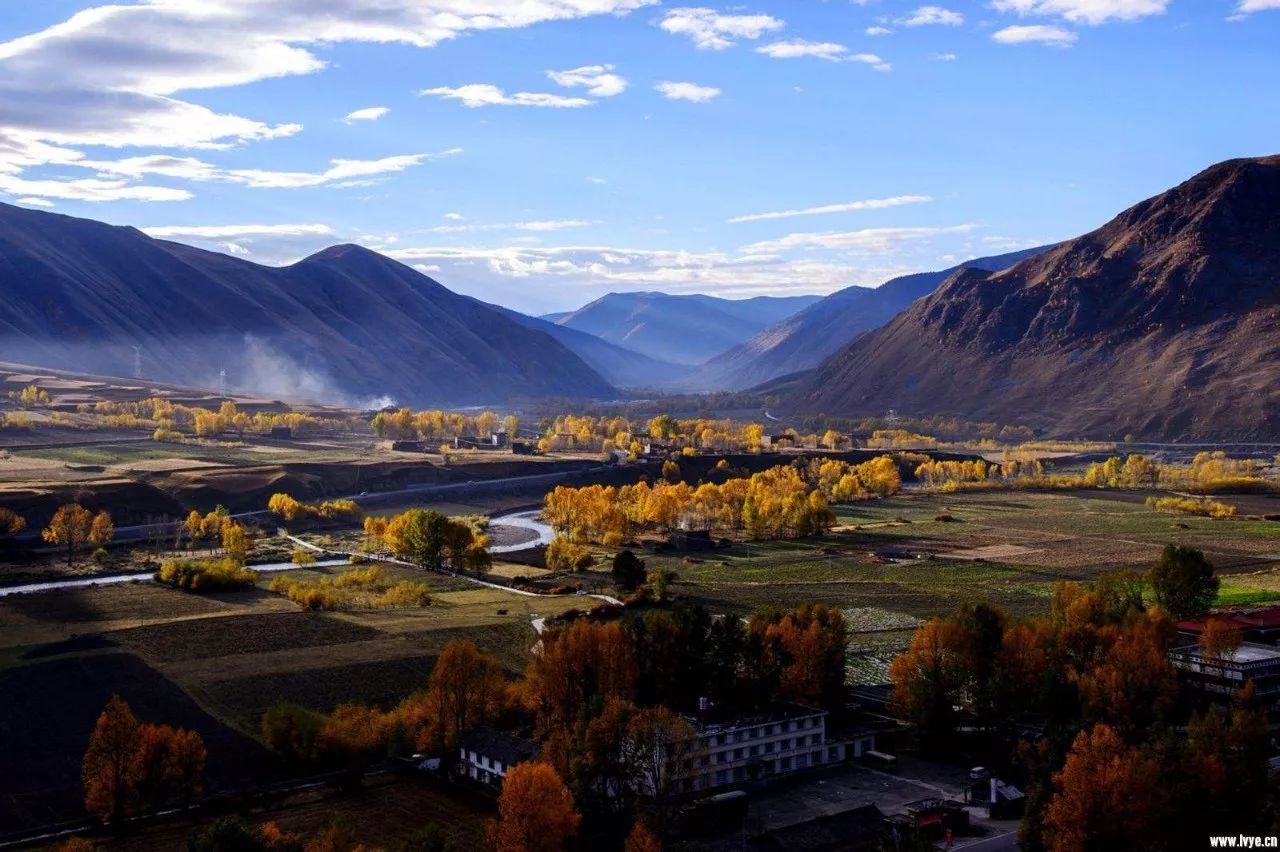 Keep heading west, after winding roads, we finally end up inXinduqiao, known as a paradise for photography. 
Stay overnight in Xinduqiao
Day 3: Xinduqiao—Yajiang—Litang(Ke'er Temple)—Haizishan Mountain—Batang (400km)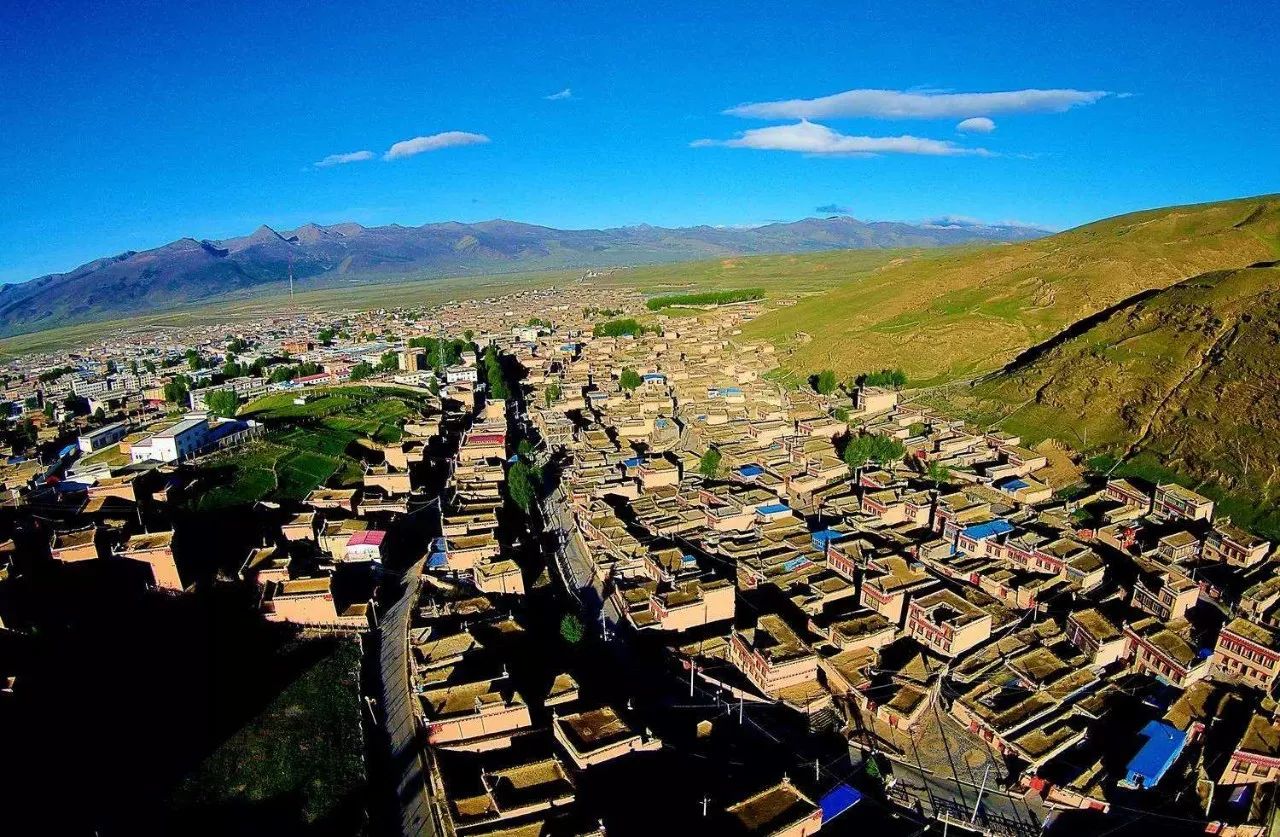 Xinduqiao's big name as a heaven forphotography will never let you down. Accompanied by picturesque small bridges, peaceful local villages and exotic Tibetan houses, and yellow poplar trees, we move westward towards to raging valleyof Yalong River and exuberant forest.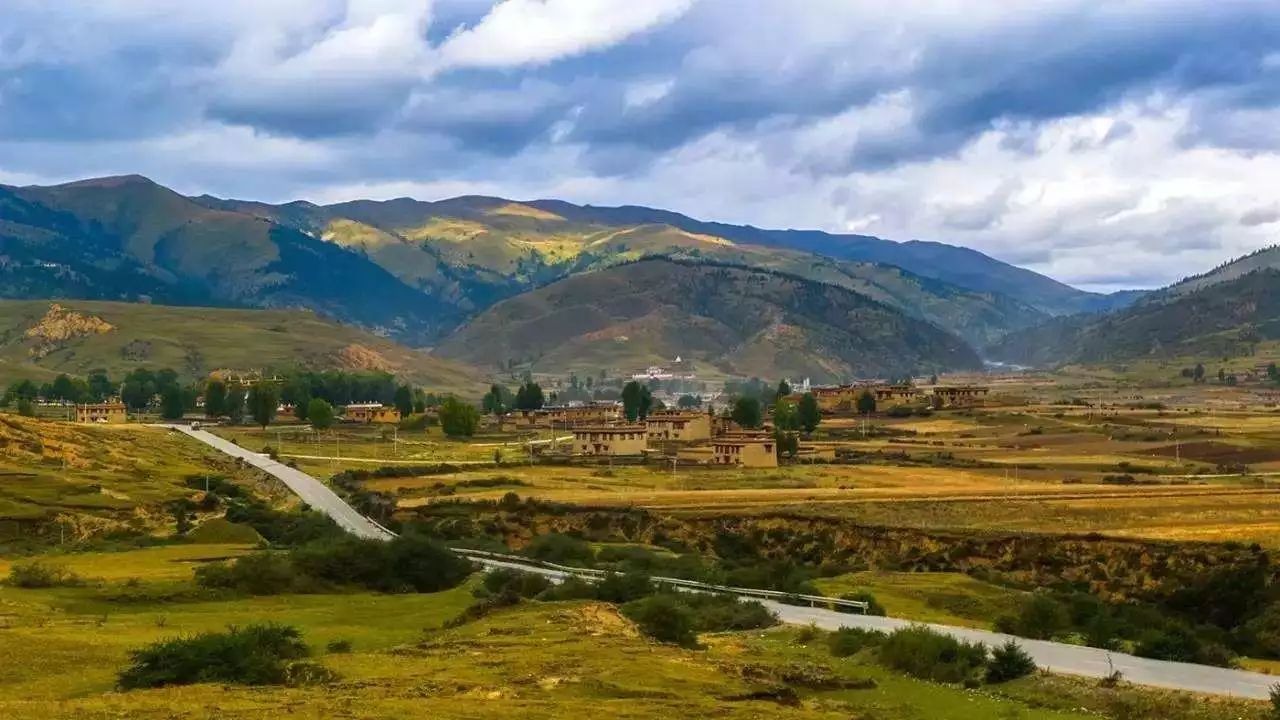 On the way, we will pass famous Yajiang and finally reachLitang, a city on Qinghai-Tibetan plateau with an altitude of 4000m. Litang isa natural grassland on the plateau. Grazing yaks, sheep and nomad's tentsdotted across the massive pasture are the most common scene.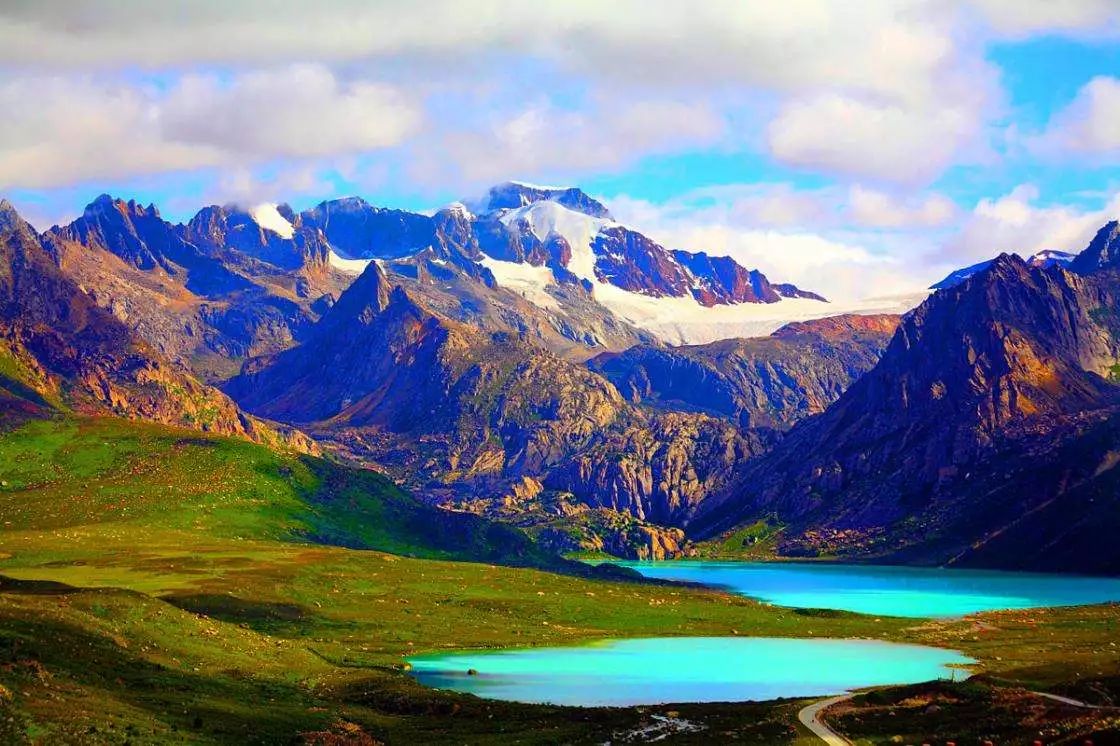 Besides, another star attraction in Litang is Ke'er monastery, a prestigious GelugpaMonastery on this lively pasture. Then after visiting Litang, the whole teamtravel through Haizishan Mountain(4700m) and venture into menacing valley regions and at night we should make itto Batang County.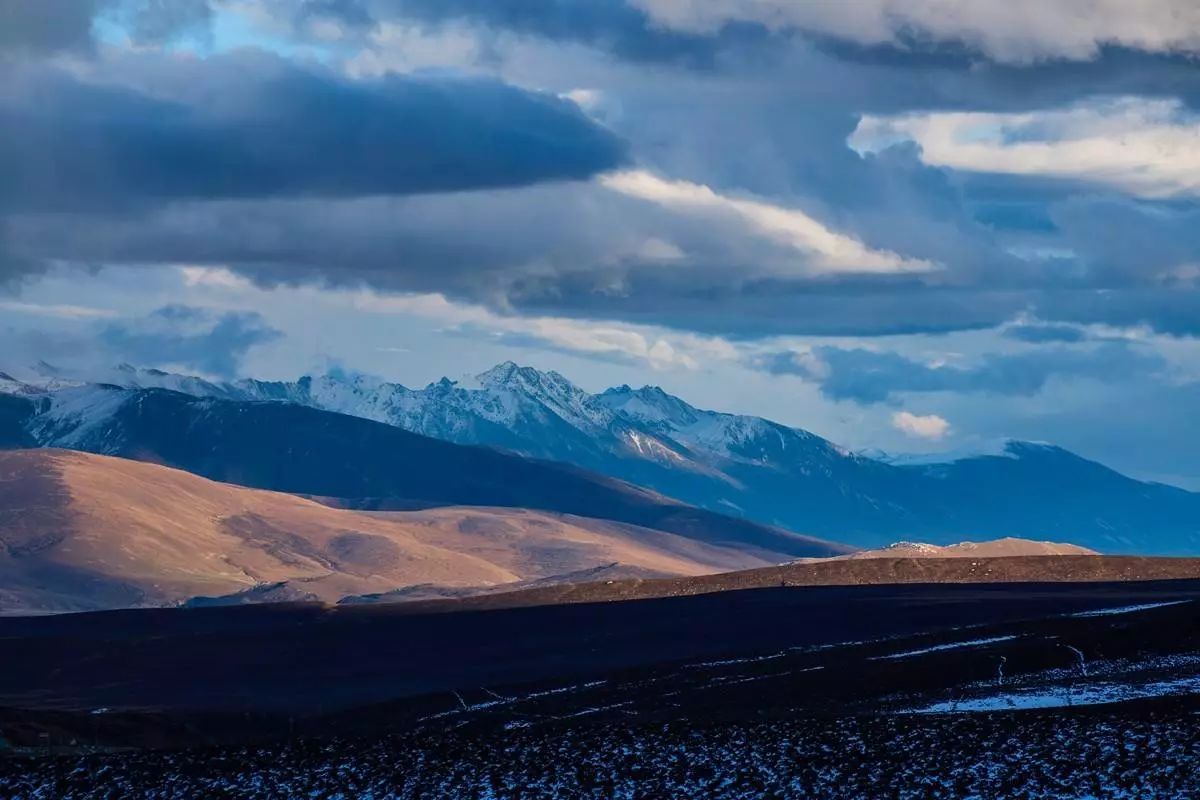 Stay overnight in Batang
Day 4:Batang—Jinsha River (upper reaches of Yangtze River)—Markam—Lawu Mountain—DongdaMountain—Zogong (260km)
 Today,we officially enter the Tibet Autonomous Region. As wide as 300 sq km, our tourvehicle will move in regions where JinshaRiver, Lancang River and Nu River flow paralleled. This part of the road is also the most difficult one.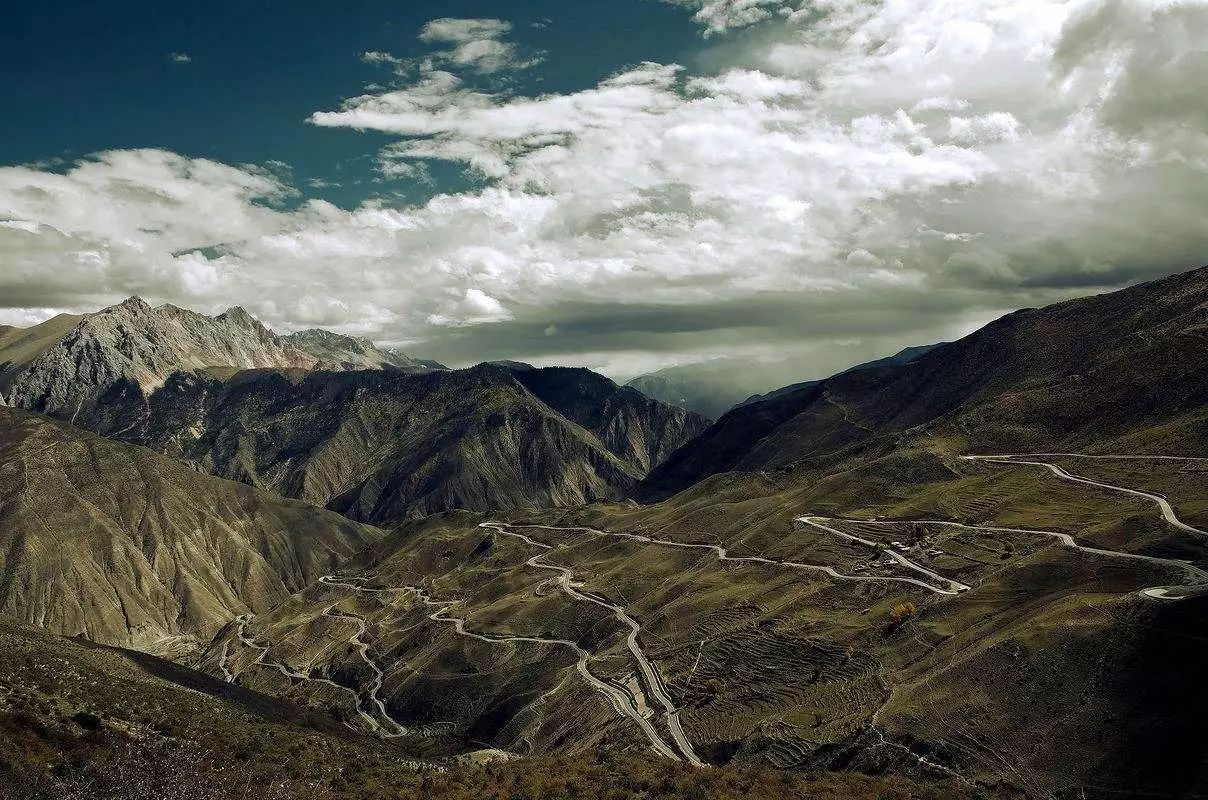 Then, we keep travelling westward and pass Lawu Mountain (4358m) and Dongda Mountain (5008m). Standing atopof lofty mountain passes, covered with snow, you can enjoy the spectacularvista of zigzag Sichuan-Tibet highway and incredible Lancang River crawling through mountainous ranges.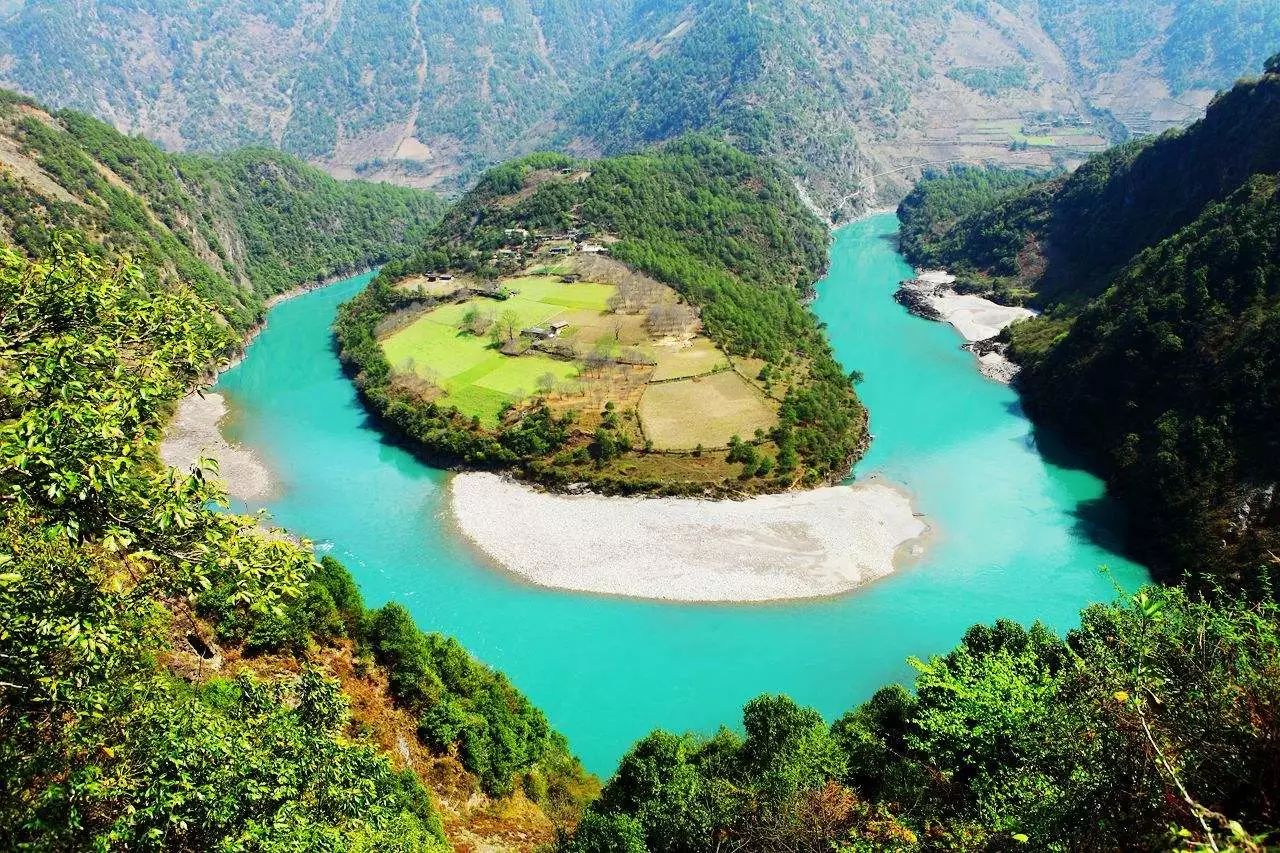 At night, the whole team will reach the city of Zogong.
Stay overnight in Zogong
Day 5: Zogong—Bangda Grassland-- Yela mountain (Nu RiverMountain)—Seventy-two Bends—Baxoi--Rakwa Tso (200km)
Our next destination would be Bangda Grasssland, the most important natural pasture in eastern Tibet. The gentle river and boundless grassland are home to flocks of sturdyyaks, horses, and sheep and other wild life.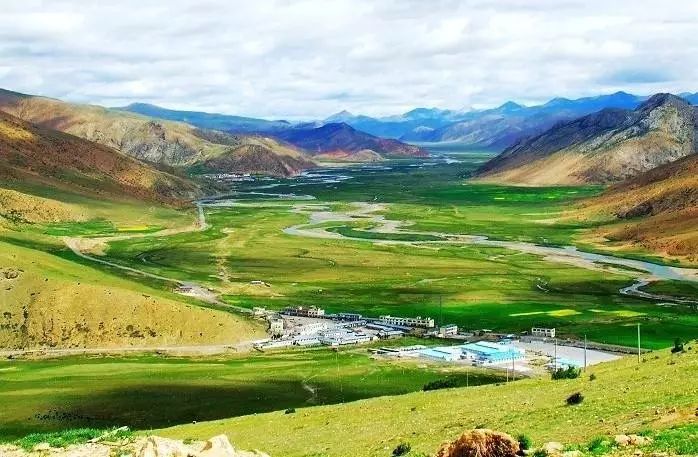 After a brief tour in enchanting Bangda Grassland, our team is expected to travel across Yela Mountain(4839m), the most dangerous natural barrier on Hengduan Mountain Range. Then we willmove downward by following famous Seventy-twoBends till the shore of Nu River.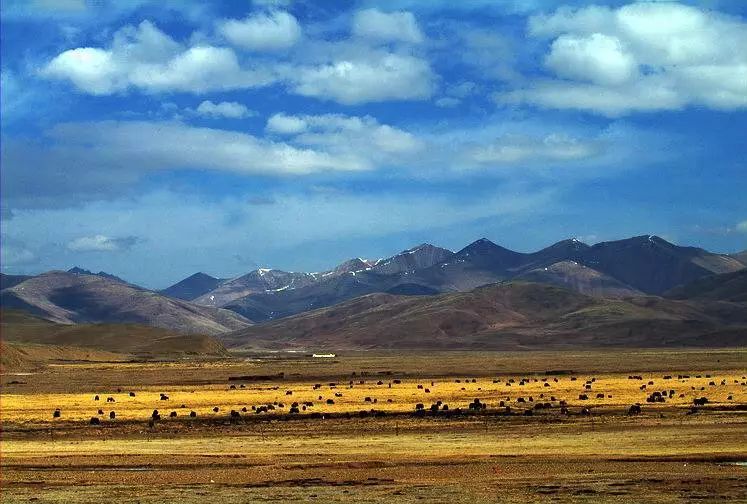 Furthe rmoving westward, we begin to be surrounded by soaring snow mountains, pristineforest and idyllic Tibetan villages. At night, we will arrive at Rakwa Tso.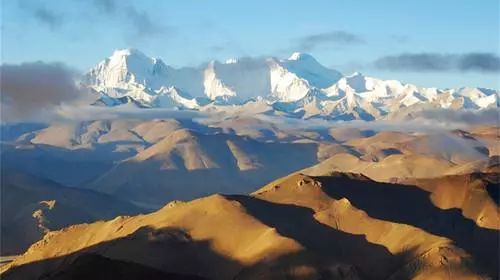 Stay overnight in guesthouse beside Rakwa Tso
Day6: RakwaTso—Midui Glacier--Parlung Tsangpo—Bomi (250km)
Serving as the source of Parlung Tsangpo Lake, Rakwa Tso is a typical seasonal glacial lake in Chamdo. The narrow strip of river stretches westward for about10km and slowly winds up in a giant canyon.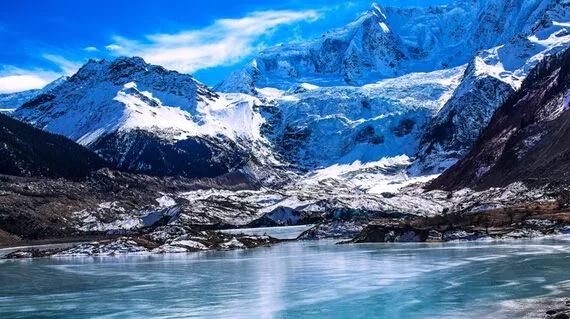 As we continue our journey from Rakwa Tso, our team willfollow the scenic road amid dense forest and turbulent Parlung Tsangpo till today's final destination Bomi. On the way,tourists can tour spectacular MiduiGlacier, widely believed to be the most beautiful glacier in China.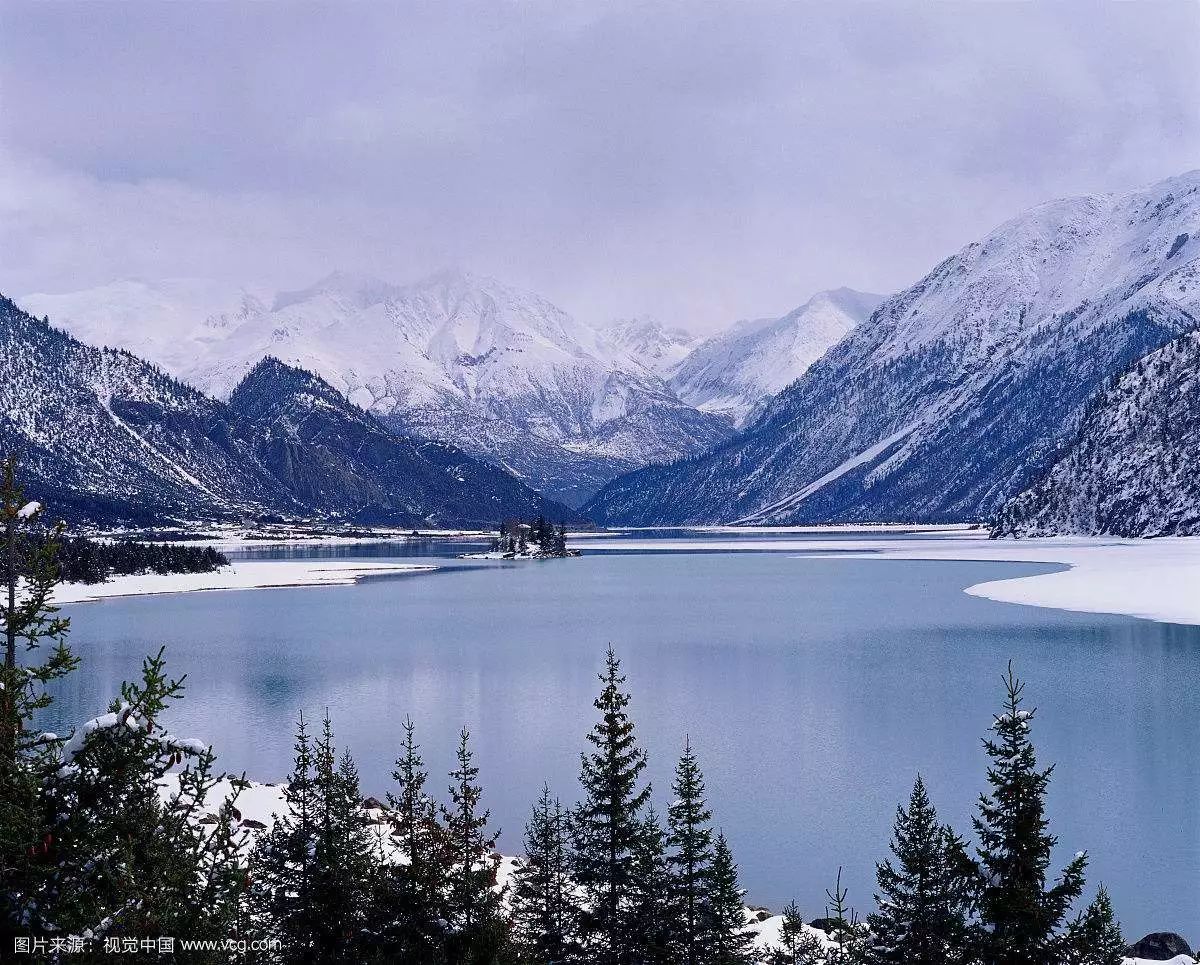 Stay overnight in Bomi
Day7:Bomi—Tongmai—Lulang Forest—Sejila Mountain (Mt. Namcha Barwa) --Nyingchi
Followin gan open and wide valley (2km wide, 5km long), we move into the canyon of Parlung Tsangpo. After that, we will head to celebrated Lulang Forest. It is an enchanting forest covering an area of 15 sq km on the plateau.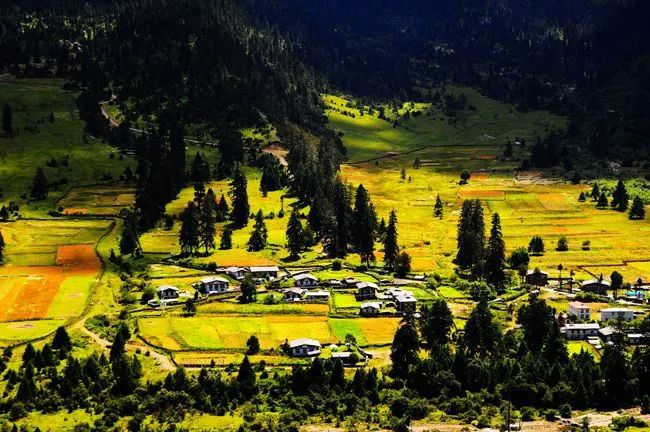 This region is blanketed with vibrant shrubs, spruces and pine trees. We can visit the Zhaxigang Village, the iconicTibetan village in Lulang and meet the locals and enjoy the local snacks, etc.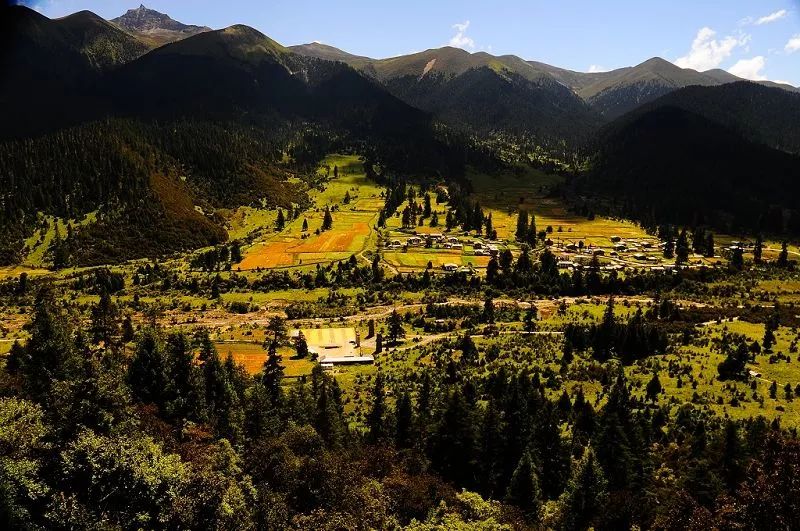 At the viewing platform of Lulang, you will be enjoying the panorama of Mt. Namcha Barwa(7782m), one of the most amazing mountains in China.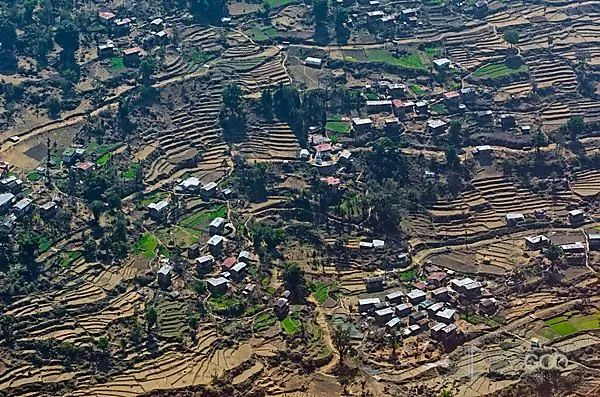 We will make a brief stop at Sejila Mountain Pass (4728m). After passing SeijilaMountain Pass, the tour group will keep moving westward and arrive in Nyingchi,the biggest city in eastern Tibet.
Stay overnight in Nyingchi
Day 8: Nyingchi—Lhasa (420km)
We will keep moving west to Lhasa by following Nyang River, a tributary of Yarlung Tsangpo River. After passing Mila Pass(5013m), the last mountainpass during the road trip, we will finally arrive in Lhasa valley.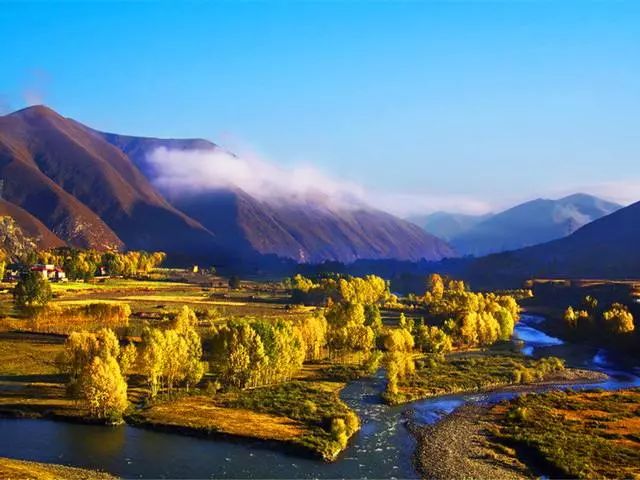 Shortly after Dagzê County, the magnificent Potala Palace perched on Red Hill willappear in your sight. Our guide will escort you to hotels for a good rest.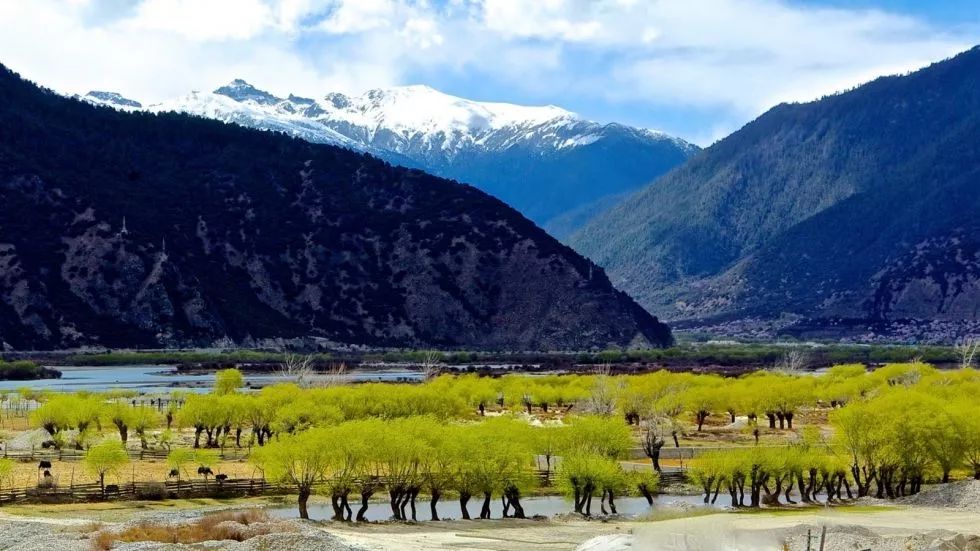 Stayovernight in Lhasa.
Day9: Lhasa Tour - Potala Palace, JokhangTemple, Barkhor Street (B)
Today's tour will first bring you to the PotalaPalace which is the winter palace of the Dalai lama. It was put to usesince the 7th Century by the 33rd great king of Tibet.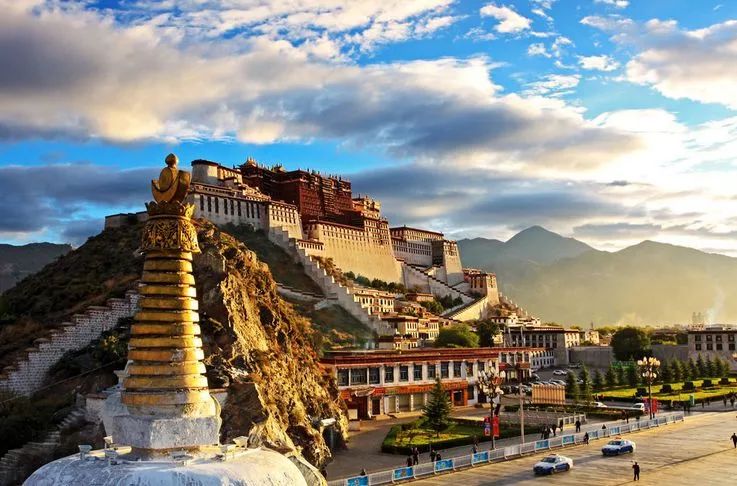 The most valuable collections of Potala Palace are the gilded burial stupas of former Dalai Lamasand meditation Cave of the 33rd great king of Tibet.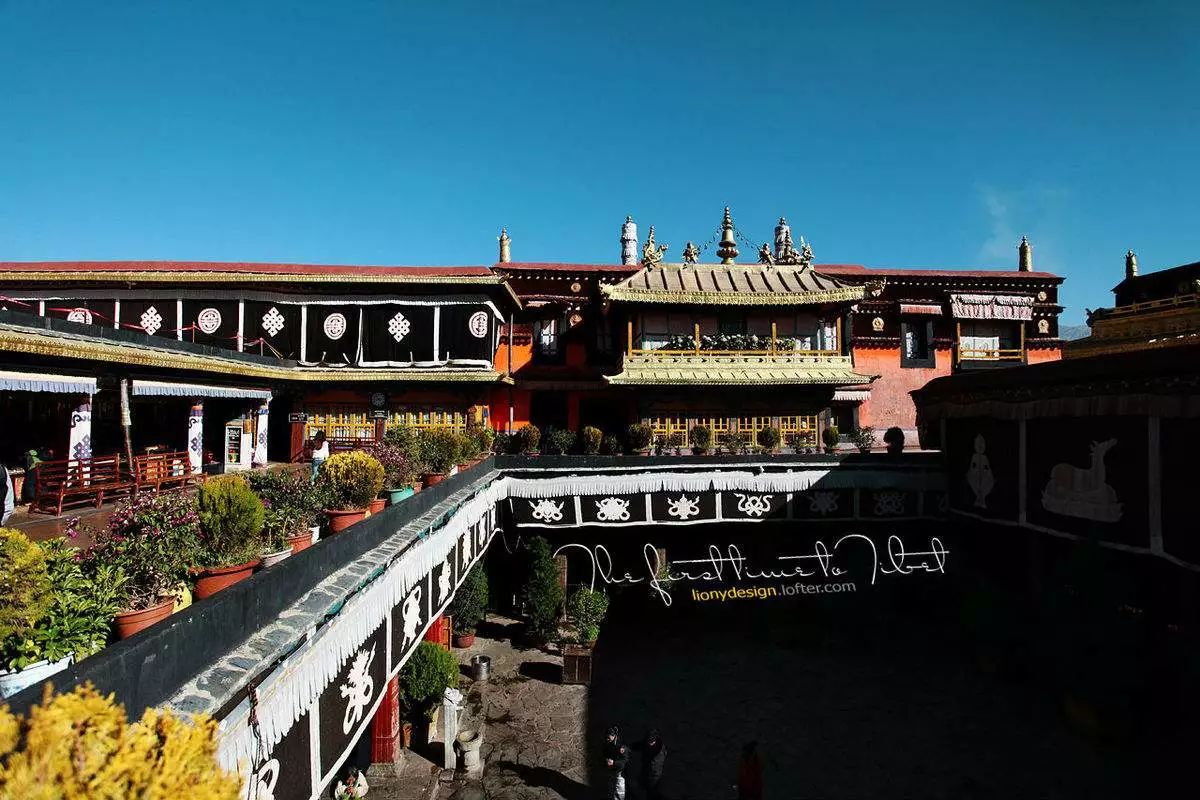 Then after lunch, tourists head to Jokhang Temple which was founded by the 33rd great king of Tibet in the 7th century. Insideyou can see the statue of Buddha Sakyamuni at the age of twelve. Outside, you can see pilgrims making prostrating in front of Jokhang Temple.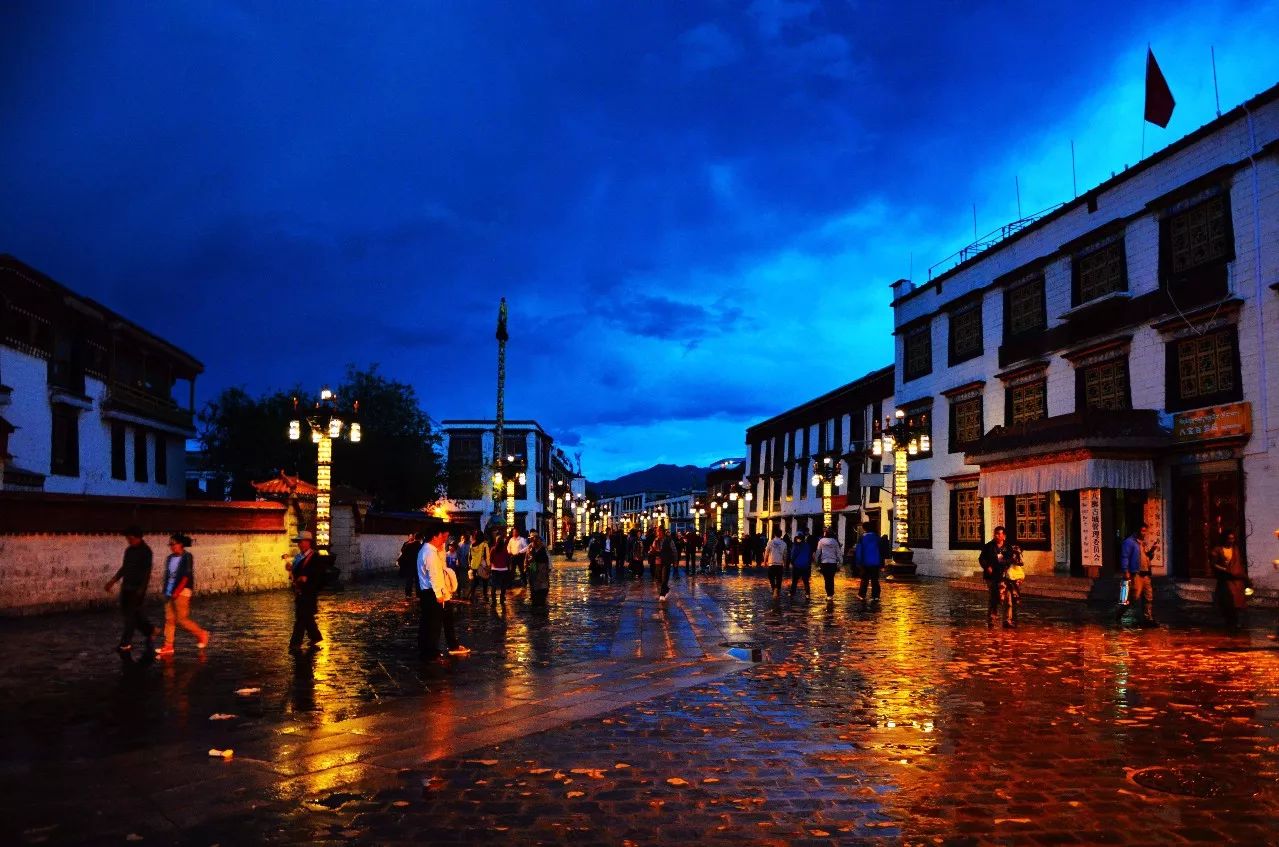 Around the temple is Barkhor street, where youcan do kora (a religious circle of a building or mountain) with pilgrims andlocals, and explore the old market.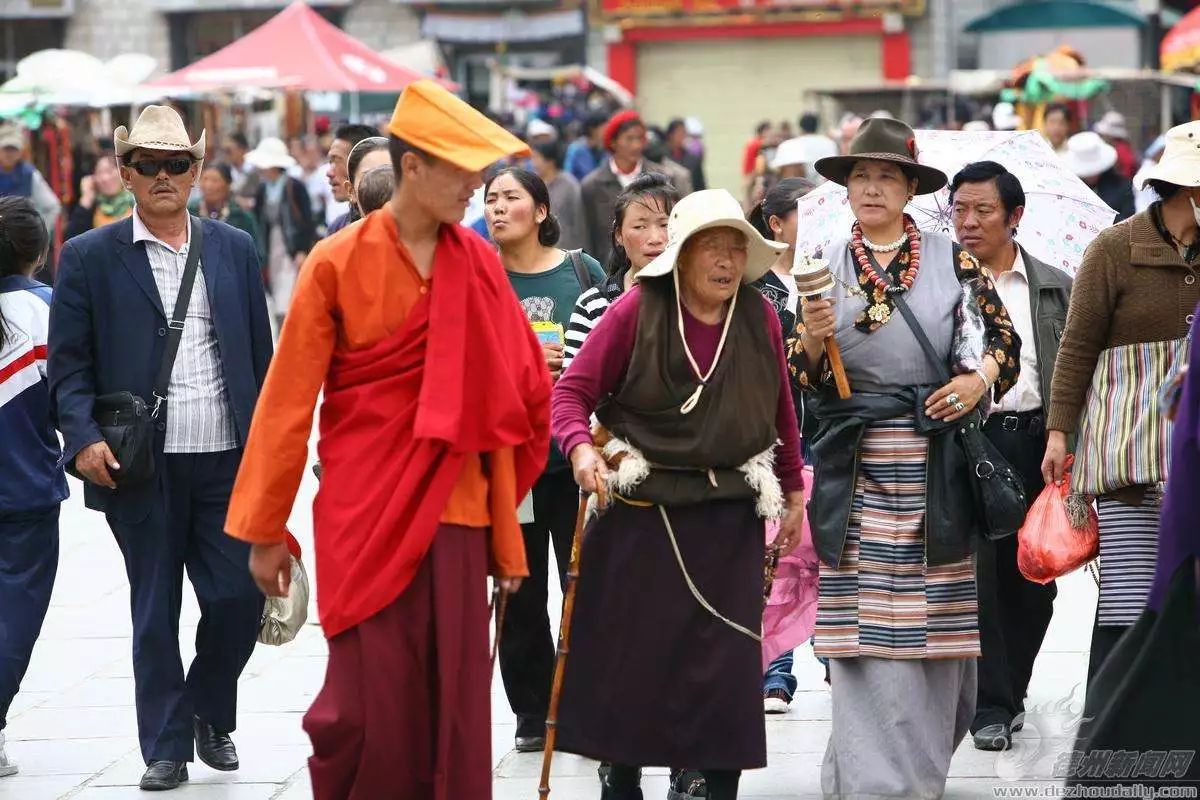 Stay overnight in Lhasa
Day 10: Lhasa Tour - Drepung monastery, Seramonastery(B) 
In the morning ,you are going to visit Drepungmonastery which is one of the "great three" Gelug monasteries of Tibet,founded in 1416 by Jamyang choge, one of the Tsongkhapa's main disciples. Youcan visit biggest monastery kitchen inside the monastery and enjoy BuddhistSculpture Carving workshop near Drepung.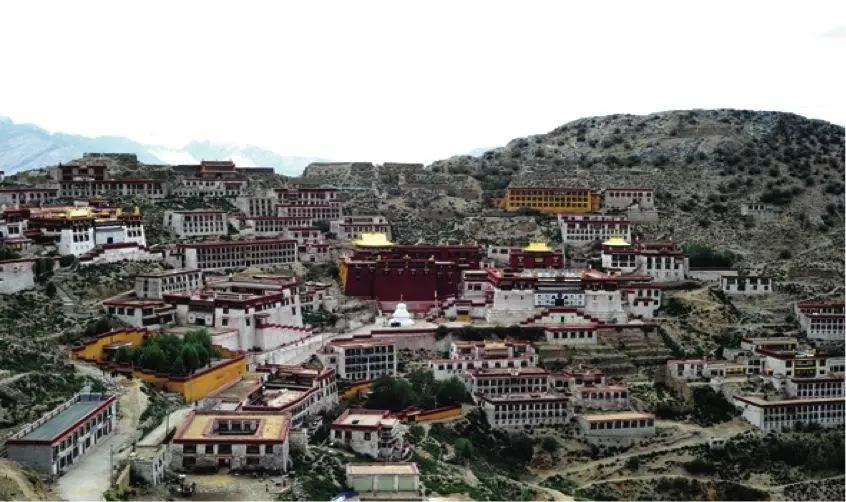 In the Afternoon, Tourists will visit SeraMonastery which is another one of the "great three" Gelug monasteries of Tibet. The hot attraction is the Monks debate at around 3 - 5 in the afternoon. In addition,  you can tour the Tibetan religious scripture printing house; inside the monastery, you can see three sand Mandalas and colorful Rock Painting of Buddha.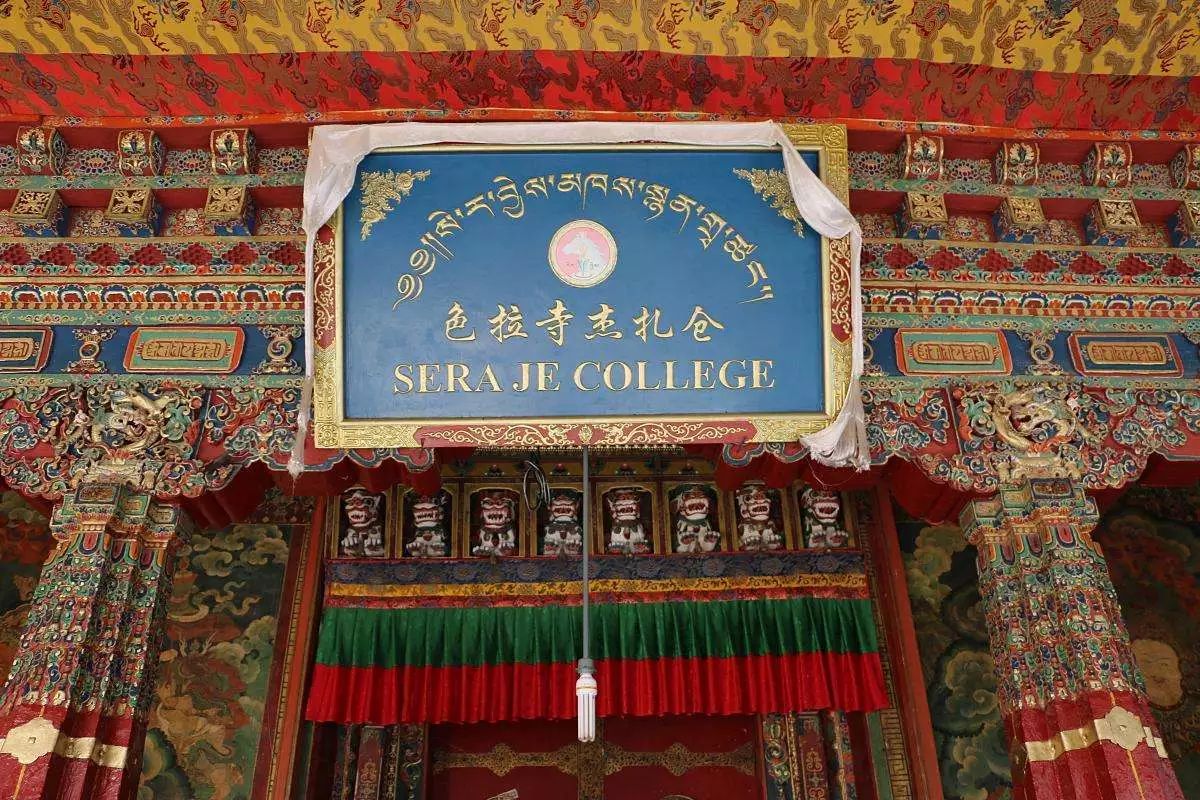 Stay overnight in Lhasa

Day 11:Departure from Lhasa(B)
The guide will transfer you to the airport or train stationand help you get on board.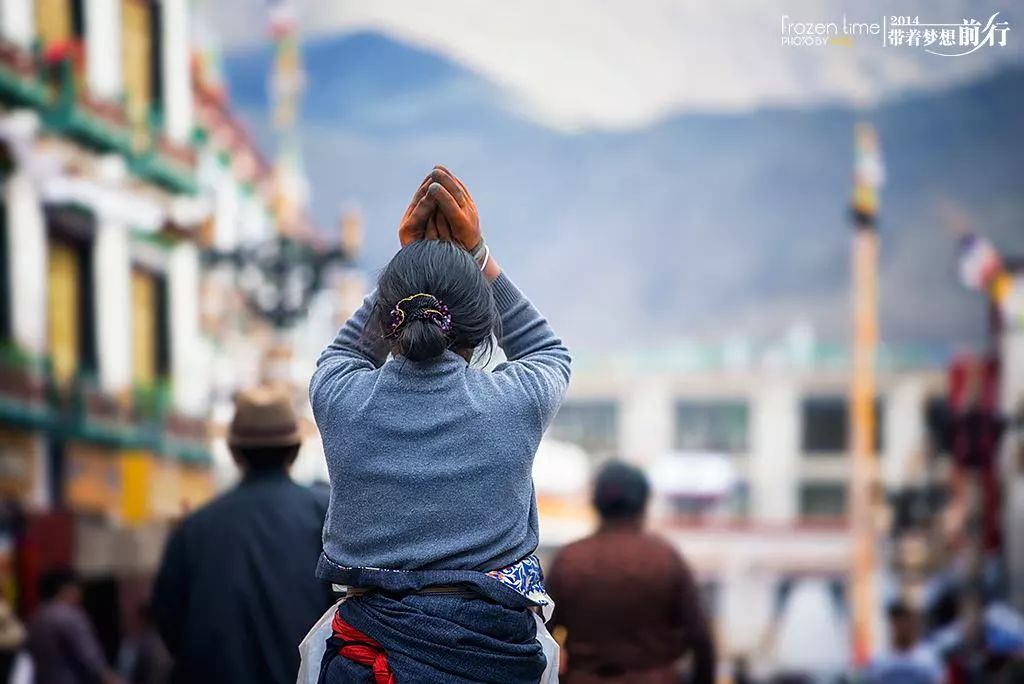 ----an epic road trip to the heart of Tibetan history and culture through steep ravines on the fringe of Qinghai-Tibet Plateau