为了鼓励更多的人参与到自由互联网的开发,我们最新推出了
GreatFire悬赏计划
,请参赛者在下列任务中任选其中一个或多个,完成其中的任务目标,即可获得对应金额的奖励。
New Year | 4-Day Tour to Xi'an + Mount Hua + HuKou Waterfalls

# CETtrips #
Click the links to Get the details!
New Year | 4-Day Tour to Xi'an + Mount Hua + HuKou Waterfalls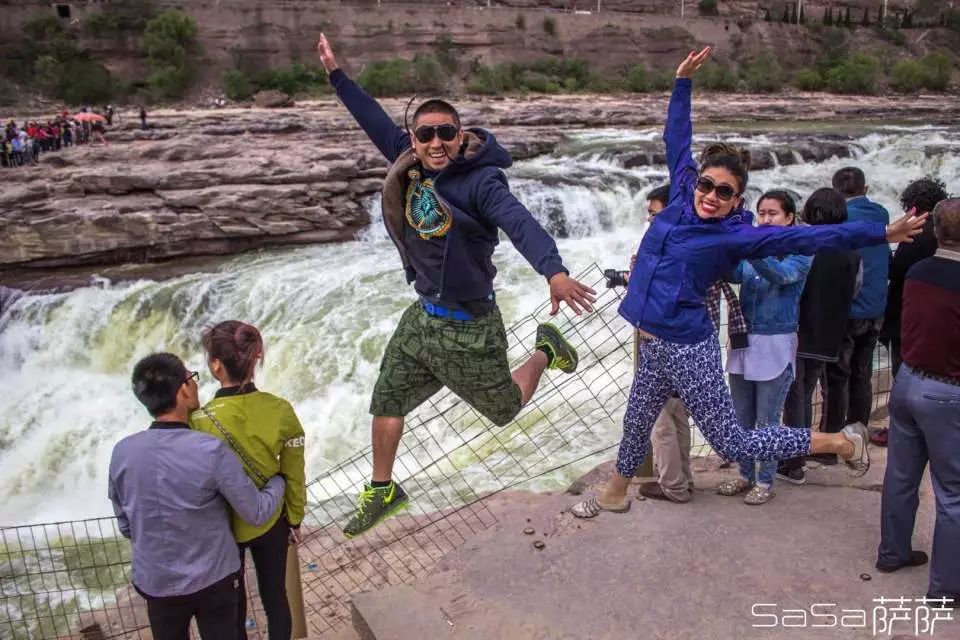 Activity Date:  From 2017-Dec.29th to 2018-Jan.1st
Activity Place: Shanxi Province
Meeting point 1:South Gate of UIBE
Meeting time: 17:00 Dec.29th
Leaving time: 17:05 (no waiting)
Meeting point 2: South gate of BLCU
Meeting time: 17:20
Leaving time: 17:30 (no waiting)
Traffic Tools: Travelling Bus

Trip fee: 860 RMB included Round Bus+Accomadation

Normal Price: 860RMB/pax, pay the deposit 360RMB/pax when you book the trip.

Sharing Discount: if you share this post on your moment 48 hours before depature (keep the sharing post, will check on the bus), you can pay 840RMB/pax, and you can pay the deposit fee 340RMB/pax when you book the trip.

VIP Price: 810RMB/pax  ( Buy CET VIP on our wechat offical Menu ), pay the deposit fee 410RMB/pax when you book the trip.

Group Discount: 810RMB/pax if 3 or more than 3 seats booked together, pay the deposite 410RMB/pax when you book the trip.

The left 500RMB trip fee will be collected on the bus by our trip leader.

Participants: If less than 25 participants, this trip will be cancelled
Booking Hotline: 010-82414330/18514204269  (English & Mandarin)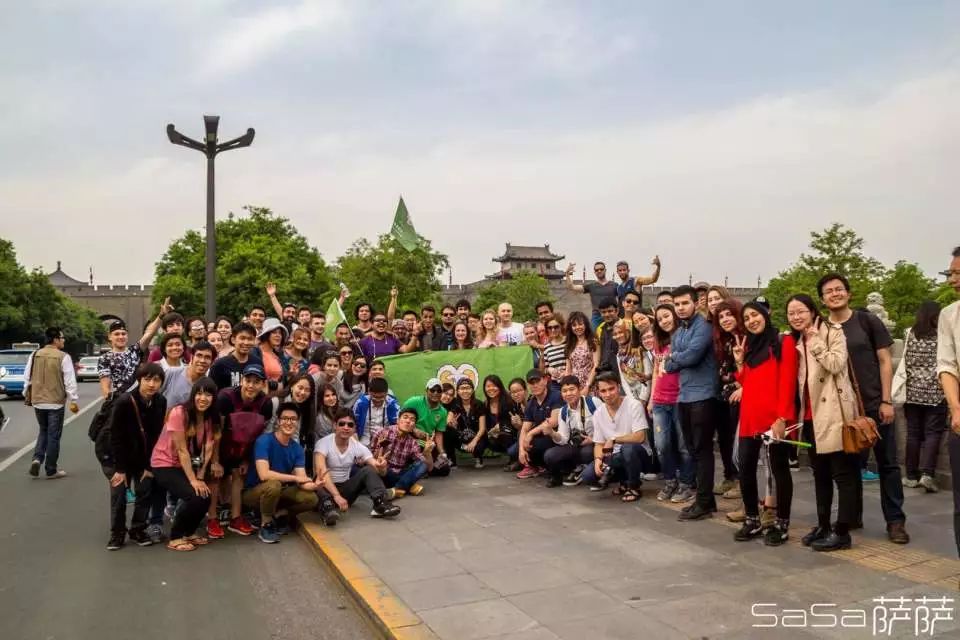 CETtrip to Xian in May

Statement about the Trip Fee
The trip fee includes:
Round Traveling bus fee 

4 days outdoor insurance

Two night local standard hotel

1 Breakfast(Chinese traditional food)

CET English Speaking volunteer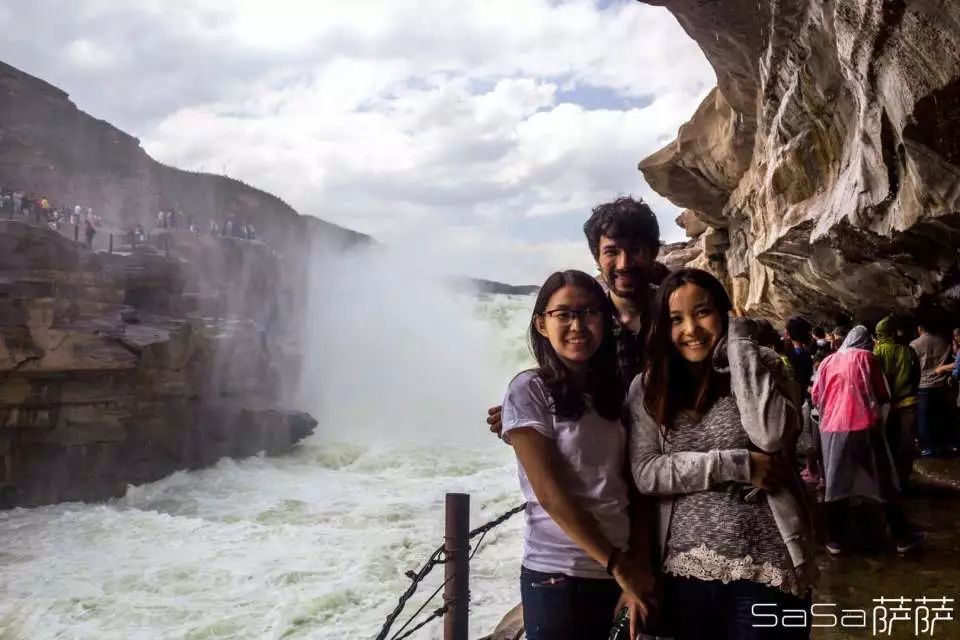 CETtrip to Hukou Waterfalls
The trip fee does not include:
Other Meals: fancy or simple, it's up to you.

The trip fee doesn't include entrance tickets of all scenic spots, 
Mount Hua: 180RMB, half price for students,Round cabe car+ferry bus:190RMB 

Terra Cotta Warriors: 150RMB. half price for students (Exchange student book or Master or Phd dont work) can get a half discount. 

Hukou Water Fall:91RMB, half price for students.
The price of entrance tickets mentioned above are of the last year, the price might be changed this year due to the peak season timing. 

Do not forget to bring your students books.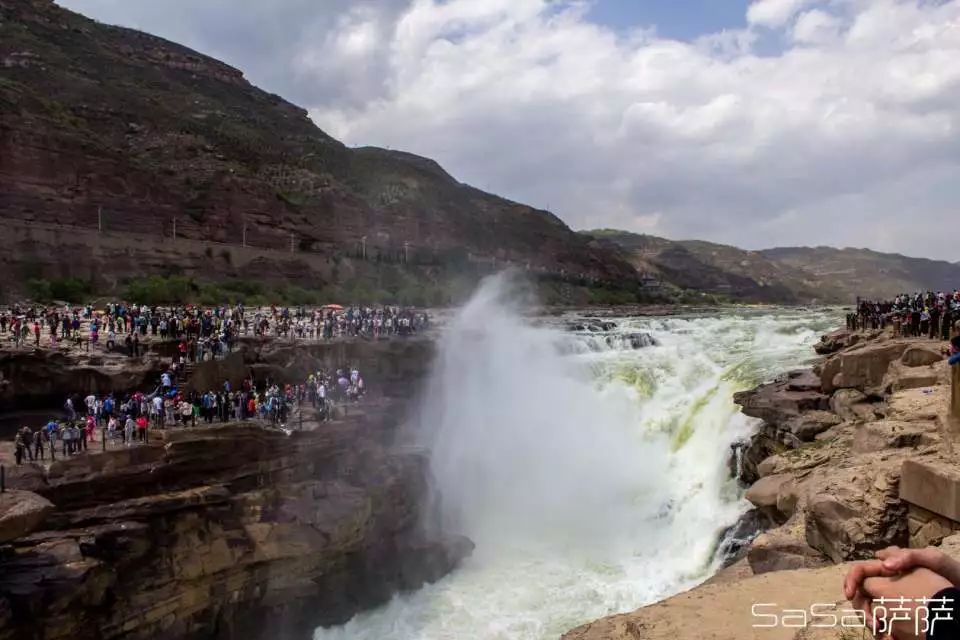 CETtrip to Hukou Waterfalls 
Statement about the Refund
If you cancel this trip 15 days before depature, we will refund 80% deposit to you.

If you cancel this trip 3 days before depature, we will refund 60% deposit to you.

If you cancel this trip within 3 days before depature, no refund.

Book Your Tickets Online

Press this QR Code and Extract it to book your seat.

If this booking link is available for you to book, it means Seats are available!
Notice about booking online
Finish the payment online firstly and DONT forget to Click ''Done'' or ''完成'' when you finsih your payment!!! or you wont get the activity wechat group!!!

If you are not CET VIP, please dont choose VIP price, or you couldnt get your seat confirmed even though you have paid.

NO Need to be confirmed from CET. Once you finsih payment, your name will be on our list!

If you are going to book more than one seat together, please write down your friends' names on the " Note" blank

If you have problem in joining the wechat group, please call us:010-82414330/18514204269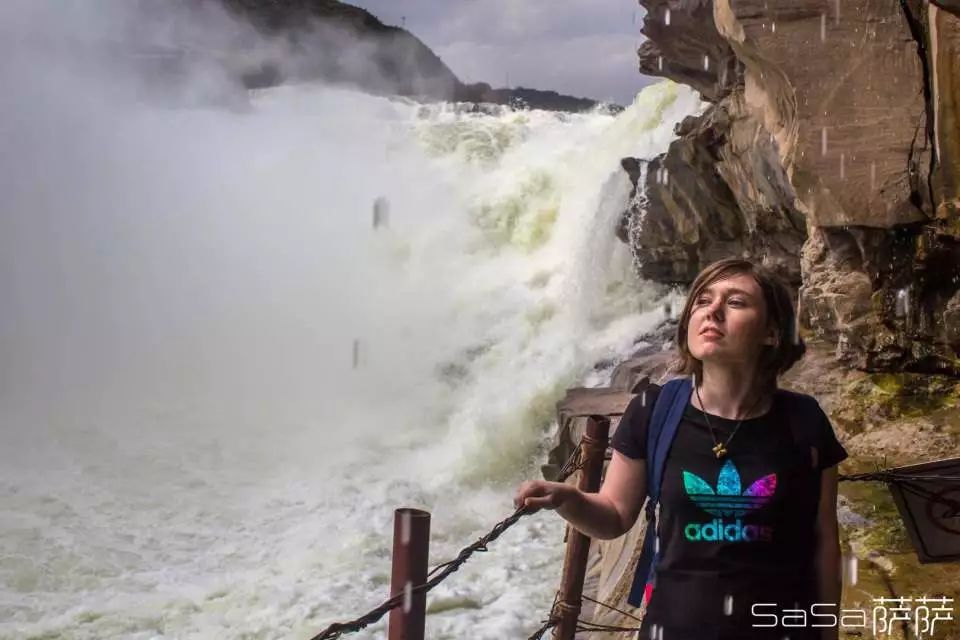 Full Itinerary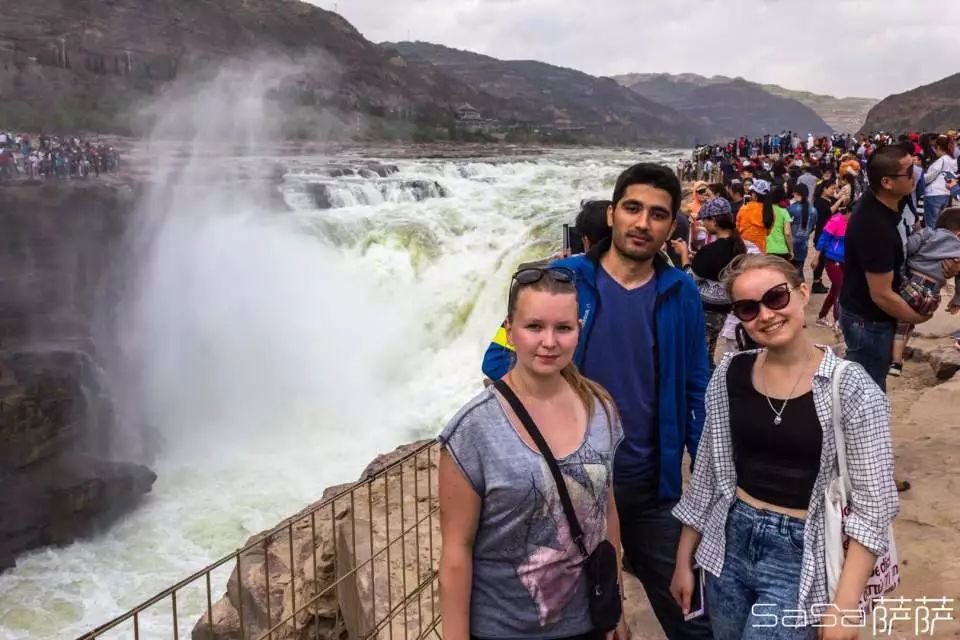 【Day1】Beijing-Xian City

Leaving beijing to Xian. It is hard to find a toilet on the way, before you get on our bus, go to toilet firstly. Prepare enough food and water in advance. We will only can stop about 2:00am(Day 2) when we arrive at  expressway service area during the ride, please drink less water on the bus.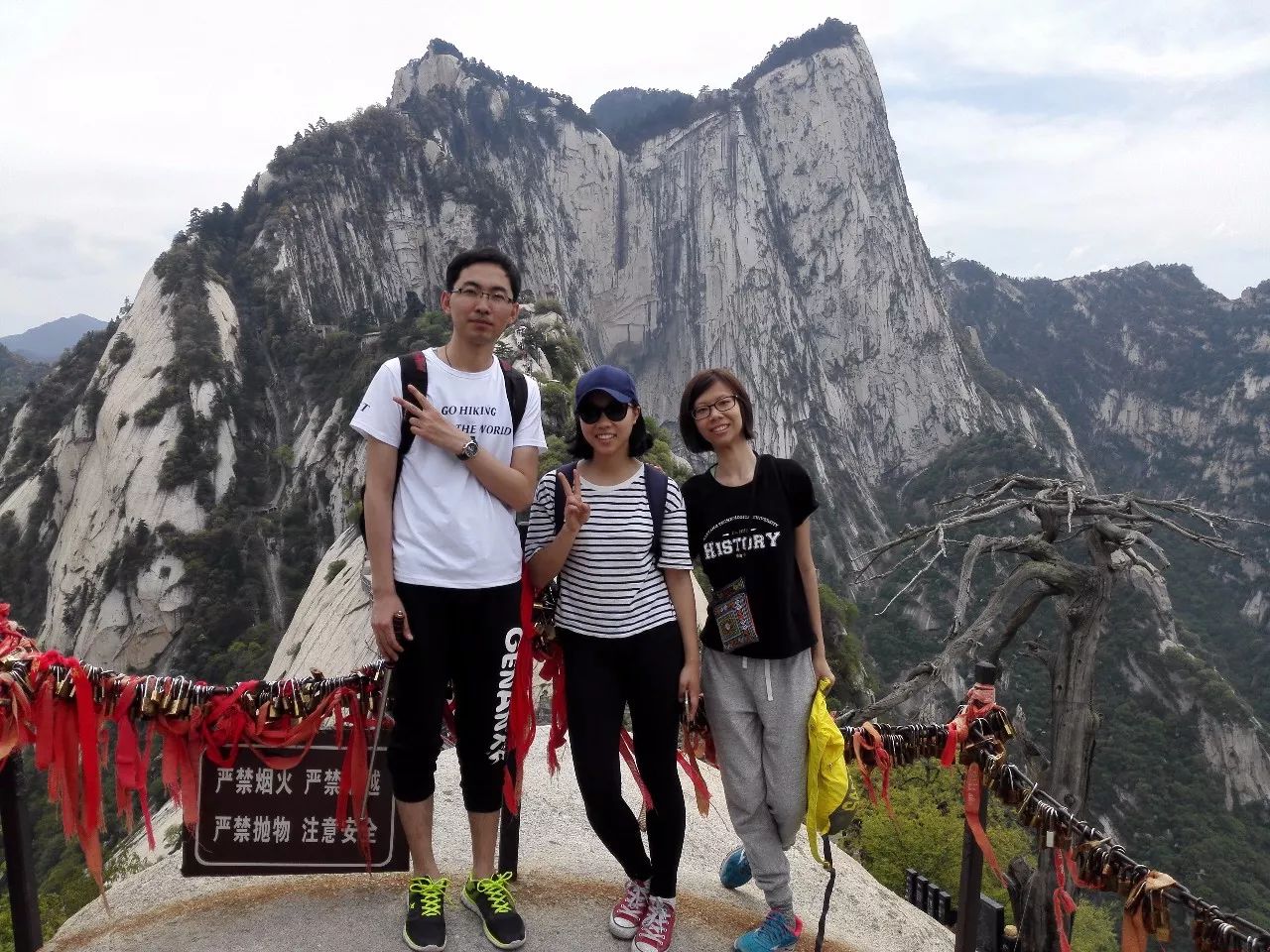 We will spend 15 hours (3 hours rest on the expressway service area), and we suppose to arrive Xian at 12:00am if there is no traffic jam and less stops during this travel, or we will have not enough time to visit the Terra Cotta Warriors.

【Day2】Xian-Terra Cotta Warriors
Arrive at Xian about 12:00 and then Go for the【Terra Cotta Warriors】and buy your ticket(dont forget to take your student book), enjoy the Qinshihuang terra cotta warriors museum, The eighth wonder in the world.
Head to【Xian ancient town】and have a carefree walk on the street in ancient town to feel the old Culture of Tang dynasty. Have dinner at the most famous food street 【Huiming street】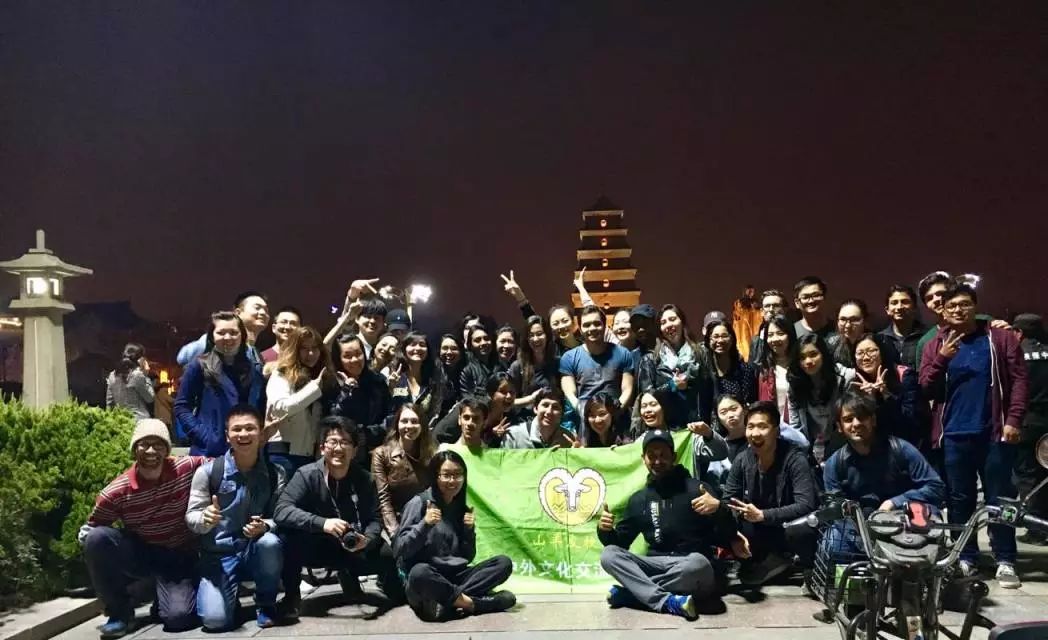 Night is the most beautiful moments to visit【Great Wild Goose Pagoda】since that the biggest music fountain in Asia will begin at 20:30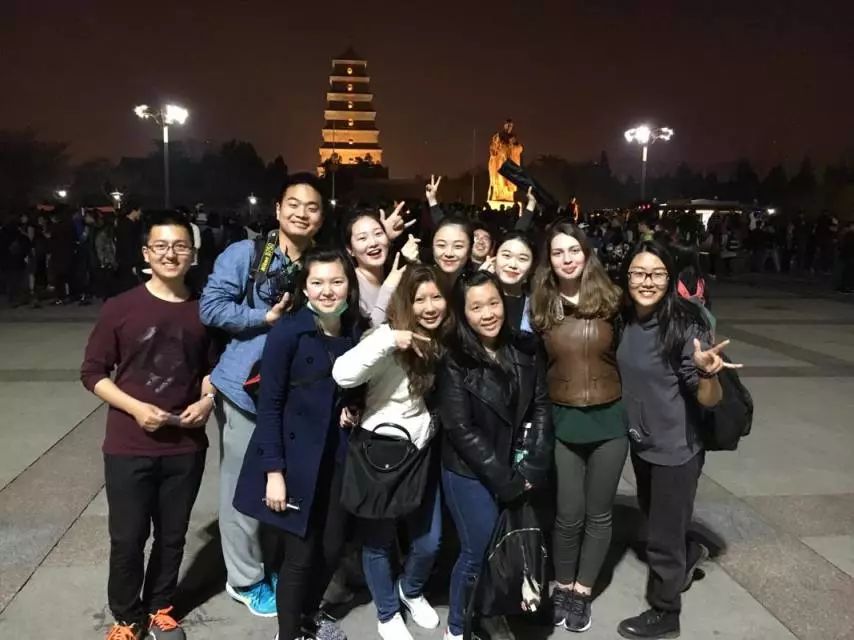 21:30pm Hotel check in and prepare enough food for the next day on Mount Hua.
【Day3】Xian-Mount Hua

7:30am get up and eat breakfast and set out to the famous Mount Hua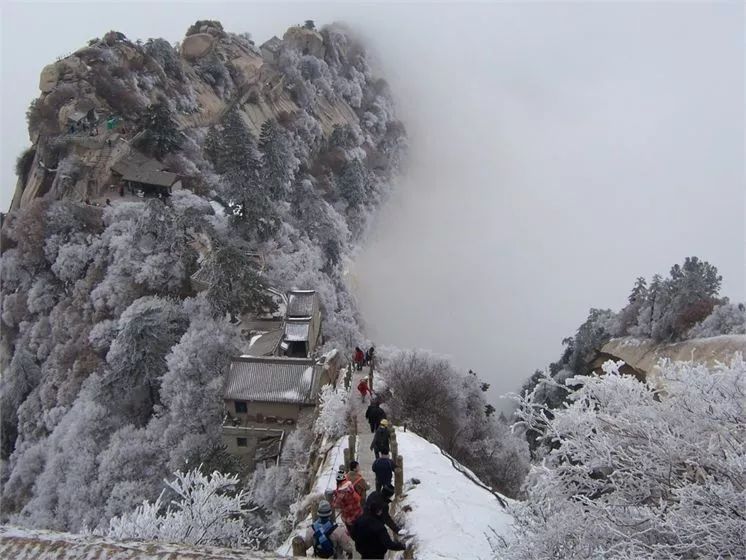 10:00am arrive at Mount Hua. Take the cable car to the north peak (the round cablecar for north peak is 190 RMB for each one), about 6 hours free time for you to enjoy the excellent mountain view.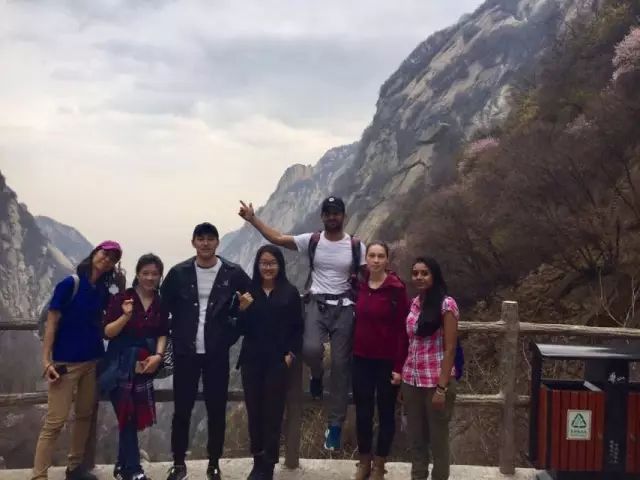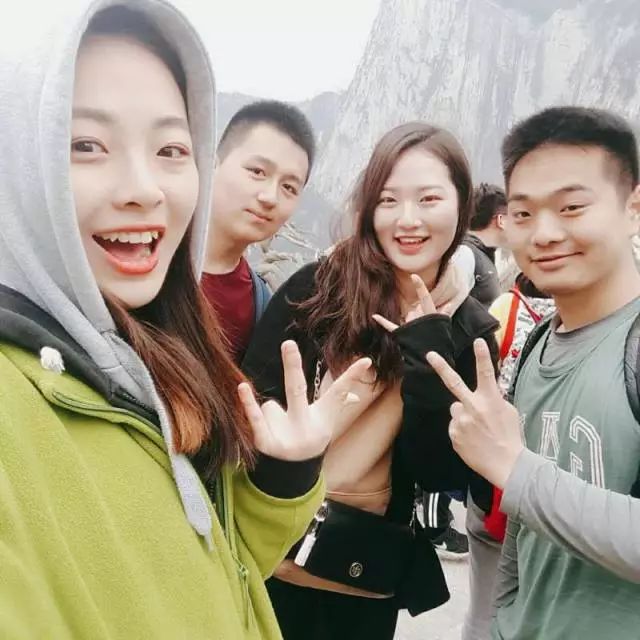 17:30pm take the cablecar go downhill and get ready to go back to the downtown.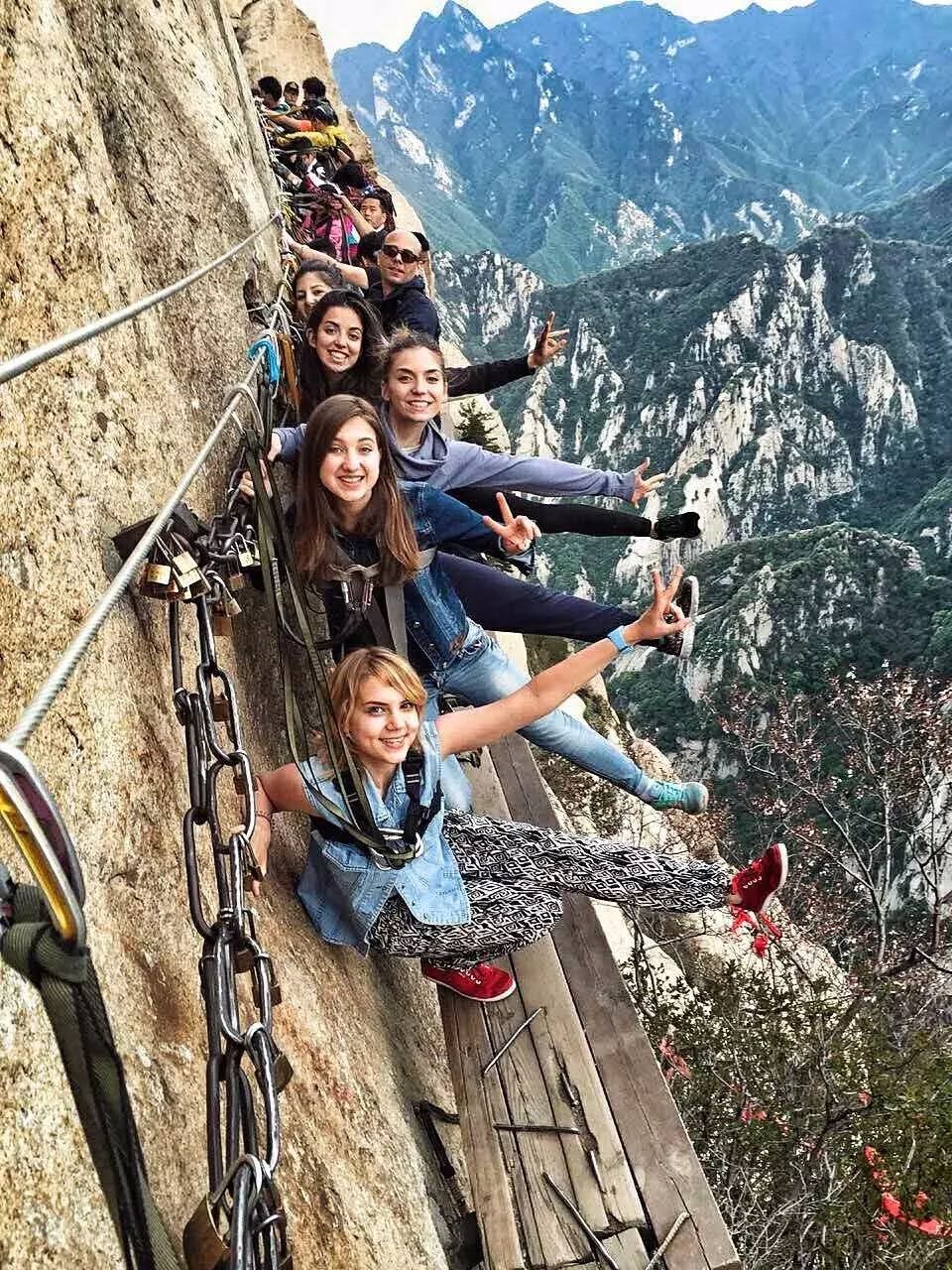 20:30pm back to hotel together and have dinner with your new friends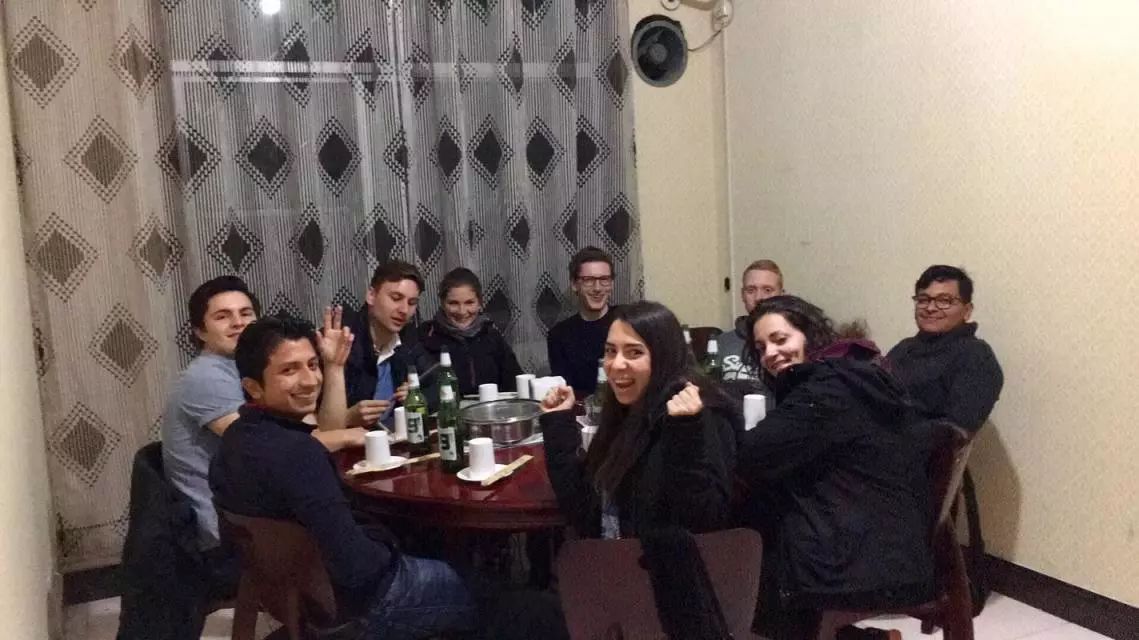 【Day4】Hukou Waterfalls—Beijing
Get up at 5:00am and have breakfast, Check out and get on our bus before 5:30am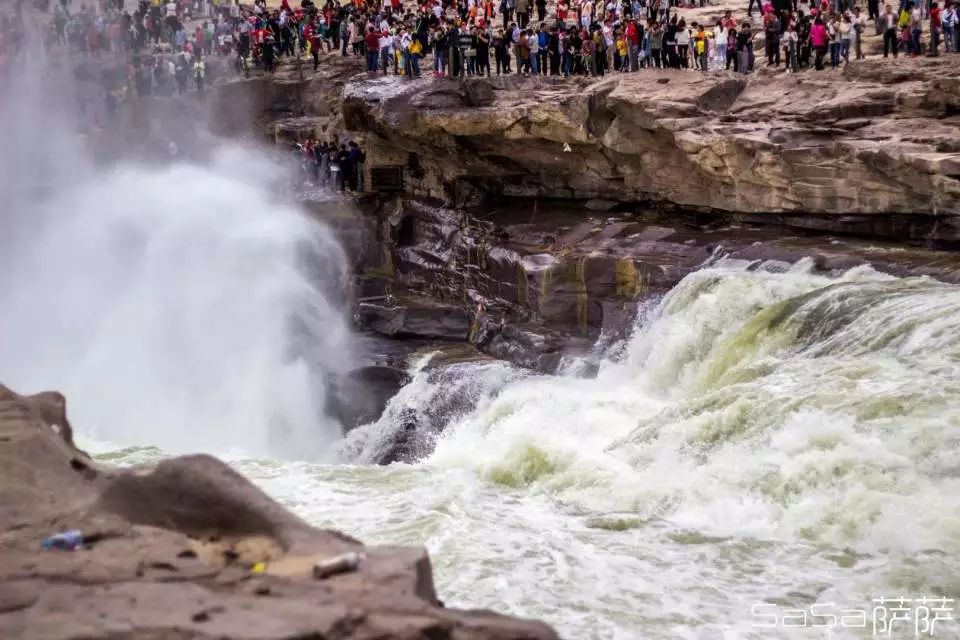 Heading to Hukou Waterfalls, it is about 300Km way from Mount Hua to Hukou Waterfalls. It will take us about 4 hours on the bus.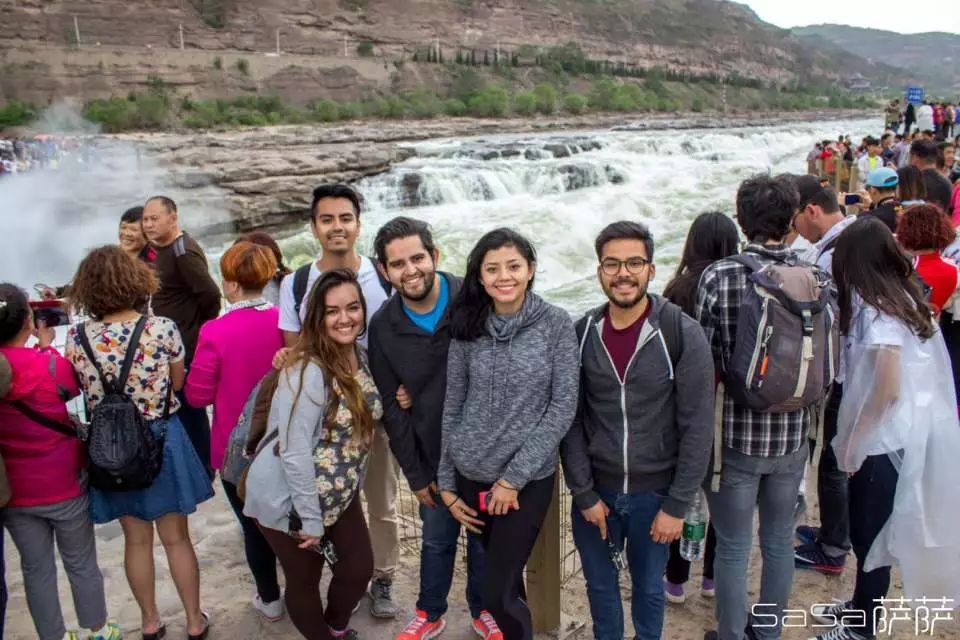 Around 10:00 arrive at Hukou Waterfalls and visiting the amazing and the biggest waterfall in Yellow River.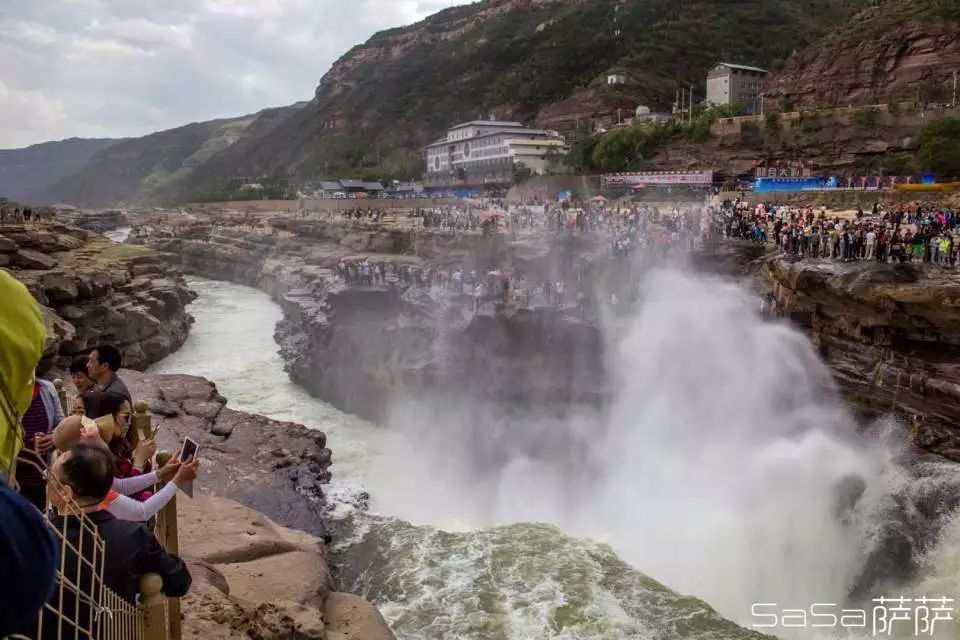 About 11:00 Go back to our bus and heading to Beijing, we are supposed to arrive at Beijing around 23:00 if no traffic jams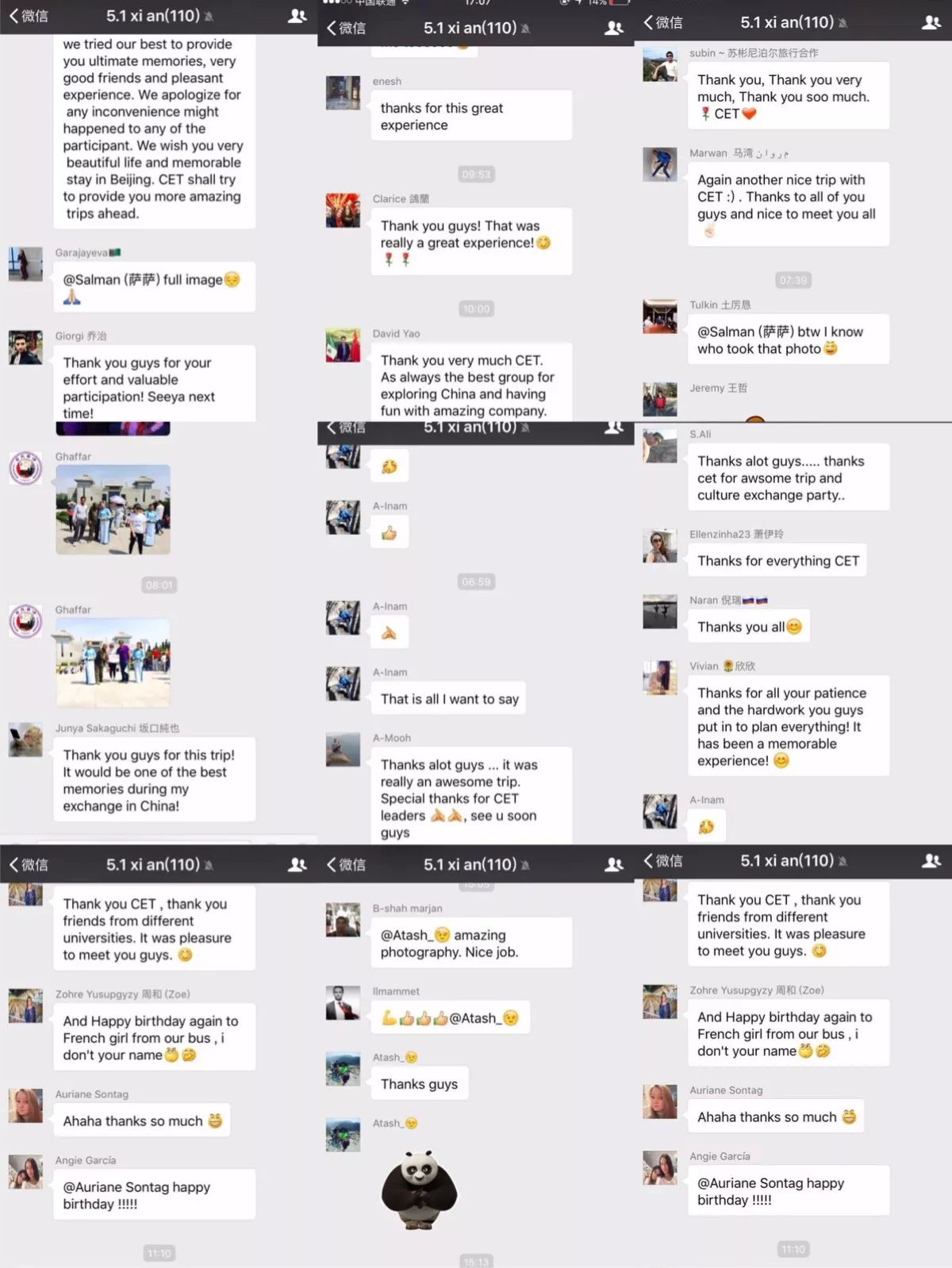 Note: If we met bad traffic jams, our trip leader has the right to adjust our schedul, please be patience and cooperated. Any problem happens during the trip, trip leader is more worried than anyone in the bus, hope you can understand.

CETtrip to Xian Last time