为了鼓励更多的人参与到自由互联网的开发,我们最新推出了
GreatFire悬赏计划
,请参赛者在下列任务中任选其中一个或多个,完成其中的任务目标,即可获得对应金额的奖励。
文章于 3月20日 下午 2:19 被检测为删除。
查看原文
Apr.4th-7th KuBuQi Desert | Tough Hiking+Camping

# CETtrips #
Weekends Trip in March

Click the links to Get the details!

Tough Hiking & Camping in the KuBuQi Desert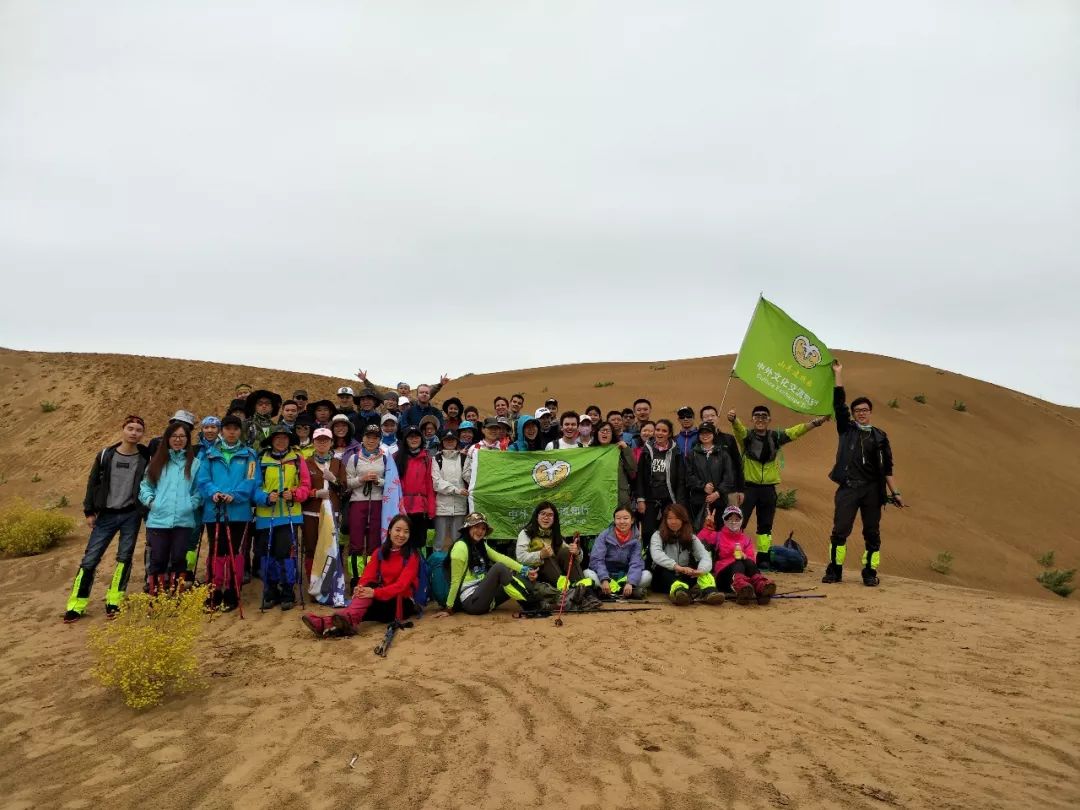 CETtrip to Kubuqi Hiking & Camping Oct.1st 2017
Trip Place:  Kubuqi Desert,Inner Mongolia
Trip Date: Apr..4th-7th
Meeting point 1:South gate of BLCU
Meeting time: 05:00pm
Leaving time: 05:30pm(no waiting)
Meeting point 2:Beitucheng subway station, Exit C1
Meeting time: 06:30pm
Leaving time: 07:00pm(no waiting)
Traffic tools: Travelling Bus
Trip Fee: 635 RMB( If you share this article into your moments, you can get 20 yuan discount )
Trip Fee:  Round Bus+Hiking Guide+Hotel+Camping Fee+Hotel+CET Party

Normal Price: 635RMB/pax, pay the deposit fee 235RMB when you booked this trip

VIP Price:555RMB/pax (How to join CET VIP?) pay the deposite fee 165RMB when you booked this trip.

Sharing Discount: 615RMB/pax If you share this article into your moments and @10 friends, pay the deposit fee 215RMB when you booked this trip.

Group Discount: 585RMB/pax if 3 or more than 3 ppl booked together, pay the deposite fee 185RMB when you booked this trip.

About the left fee: Pay the left fee 400RMB when you get on our bus.
Book your seat Online
Press this QR Code and Extract it to book your seat.
If this link is available for you to book, it means we have seats available.
Notice about booking online
DONT forget to Click ''Done'' or ''完成'' when you finsih your payment!!! or you wont get the activity wechat group and your ticket QR code above!!!

If you are not CET VIP, please dont choose VIP price, or you couldnt get your seat confirmed even though you have paid.

NO Need to be confirmed from CET. Once you finsih payment, your name will be on our list!

If you are going to book more than one seat together, please write down your friends' names on the " Note" blank

If you have problem in joining the wechat group, please call us:18514203469/18514204269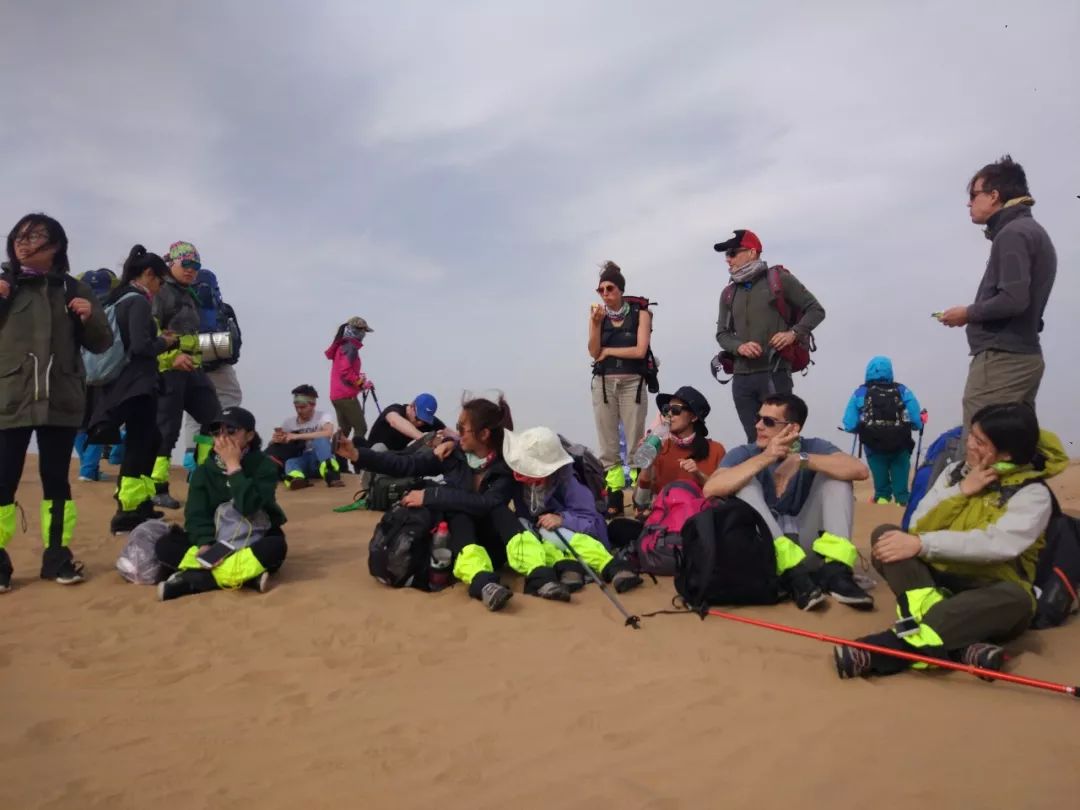 Statement about this trip
1.There is no refund for your absence of trip due to your lateness.
2.No refund or change to the other CETtrips within 5 days before this trip.
3.CET declines all responsibilities, you need to take good care of your own safety and in case of any emergency, you are requried to sign up a waiver before starting your trip.
4.Organizers reserve the right to adjust the schedule in case of any weather problem, traffic jam or regulation of policy.
5.You are considered to accept this disclaimer once you have registered for this trip.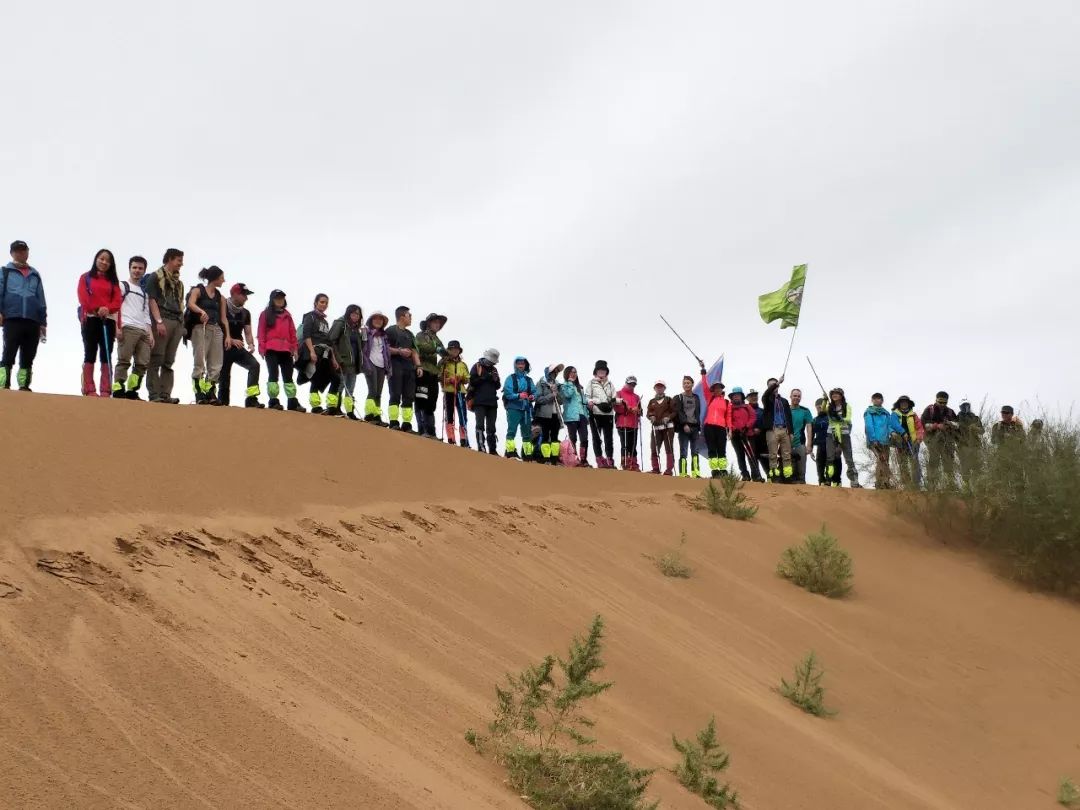 Statement about the Trip Fee
The trip fee includes:
Transportation: round trip bus tickets to Kubuqi desert (bus fee, toll rates, parking feeand driver's payment included)

Accommodation: 1 night in standard hotel


Camping Fee: tent, sleeping bag, ground tarp, headlamp, gaiters, emergency blanket, Chinesestyle disposable dinnerware (you may bring your own as well)

Gaiters, which can prevent from the sands going into shoes

CET security system services: Local leaders who have experienced across the desert; CET professional international volunteer leaders.

Insurance: 4-day travel insurance

Payment to the cross country truck for taking the heavy equipment.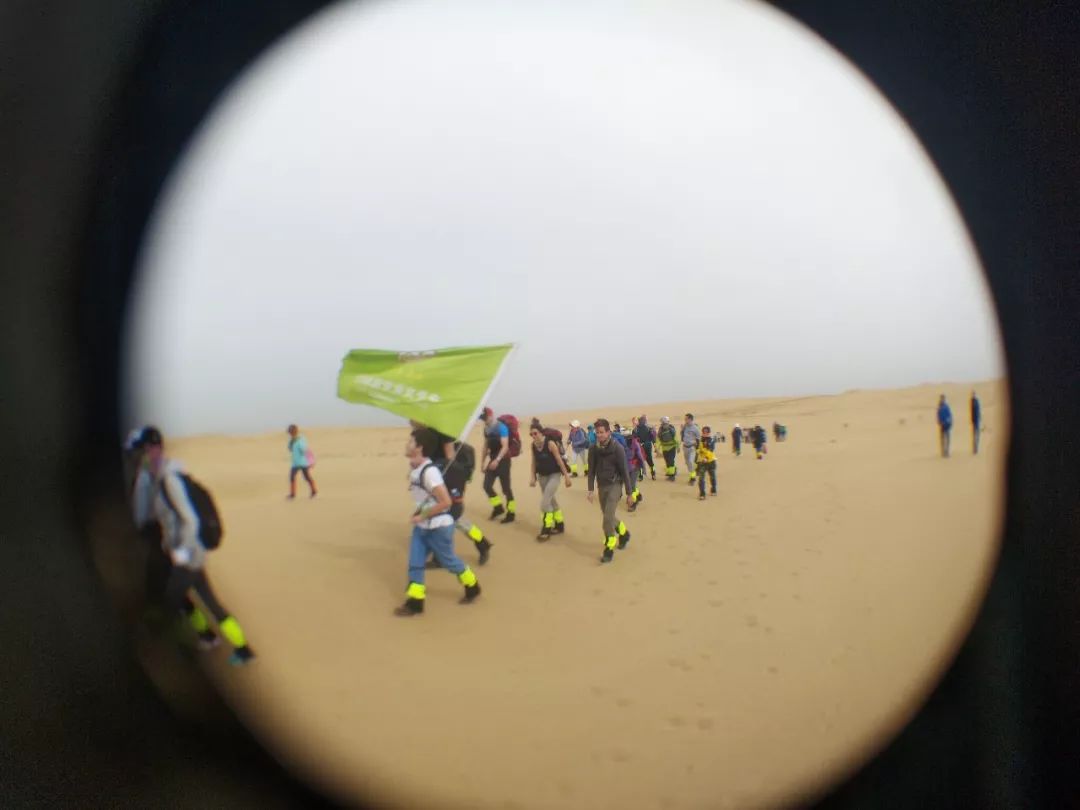 The trip fee does not include:
Tickets: if no staff check then no ticket payment

Meals: all the meals will go dutch

Personal equipment: backpack with the volume of around 30L, sunglasses, sunscreen, changing clothes, simpletoiletries, hiking stick (snow pads at the bottom required),  food for two-days' hiking in the desert, down jacket or pizex。

Other items not be put in the included
Apr.5th-7th Inner Mongolia | Grassland+Kubuqi Desert
Click the pic to get the details about this trip
Full Itinerary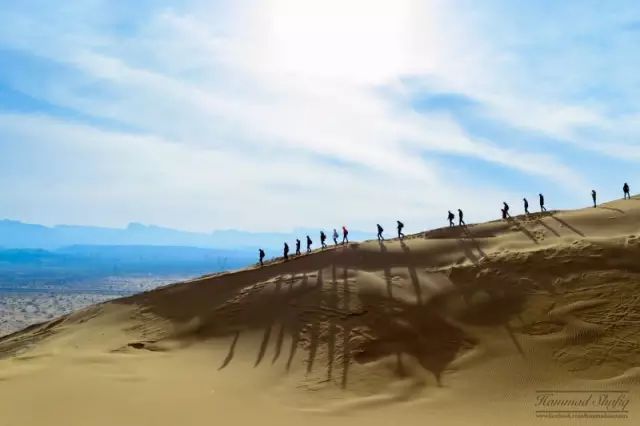 【Day1】Beijing-KuBuQi
Leave from Beijing to KuBuQi at 7pm.
According to the Chinese traffic rules,buses can't keep moving during 02:00-05:00.We will have a rest in the service area.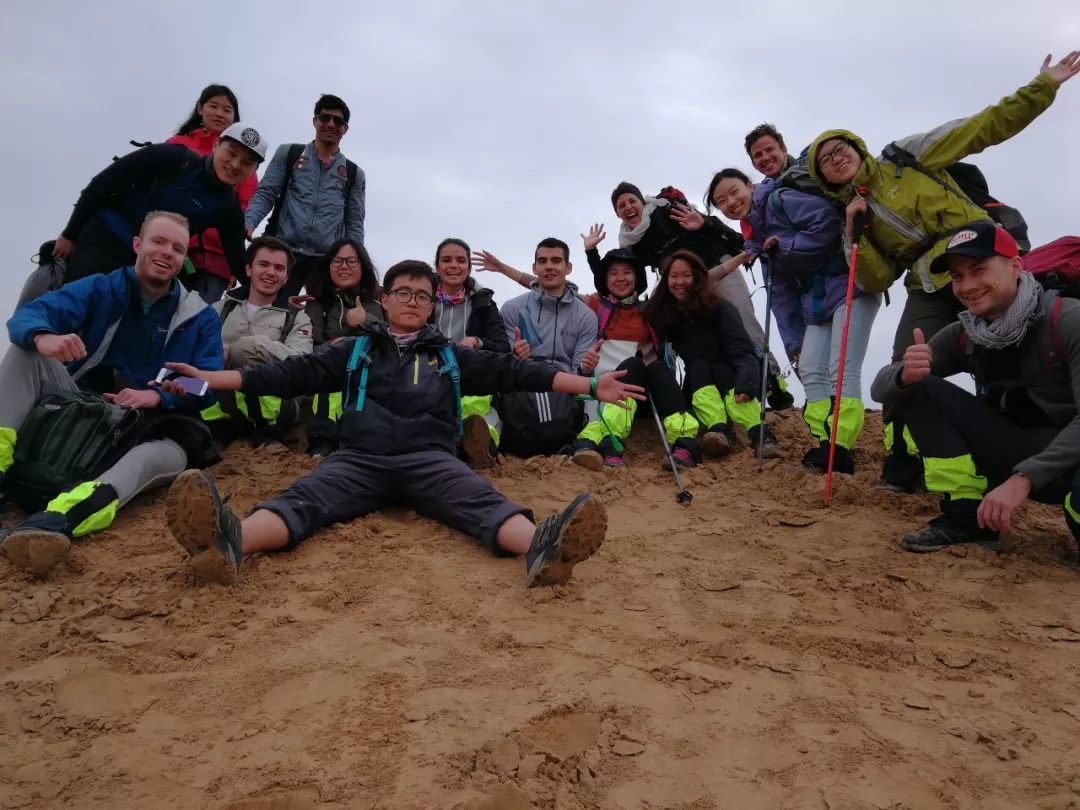 【Day2】Warming up - Go hiking 10km
We will arrive at the start point at 10:40am. Our leader will help you to adjust the equipments and have a try hiking 1 hour to get adapted. Take lunch together and have a rest.
Our first day will begin with the desert- crossing, during which we will go through many kinds of landforms. We will consume much strength, please pay attention to replenish nutrients and moisture. It will take approximate 4 hours to hike to the camp in Longtouguai.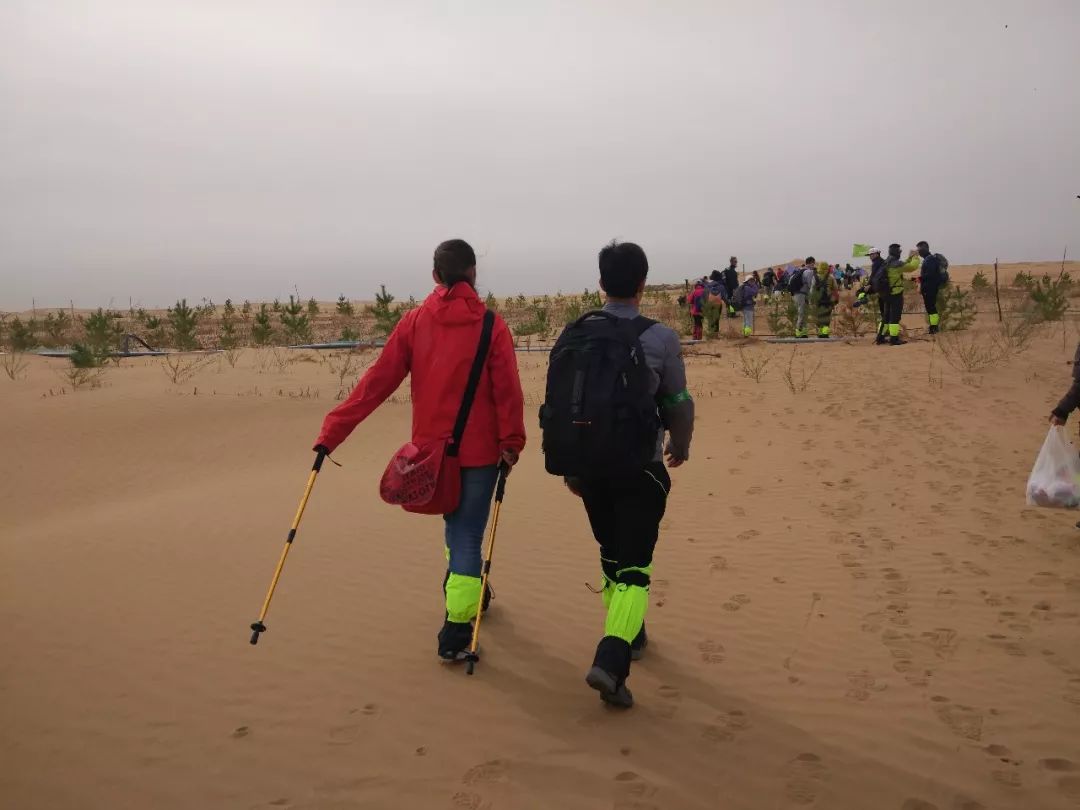 Longtouguai locates in the middle part of Xiliugou, one of the branches of yellow river. This is a seasonal stream. In the rainy season, it is the jade belt inlayed in the Kubuqi desert. 
At down, we can feel the ancient poet's feeling which he expressed in his poem——'A plume of smoke rises up into the evening sky of the Great Desert, while the Yellow River dimmed as the setting sun goes down.
In the evening, we will have a campfire party.When night comes, we will enjoy the starry night.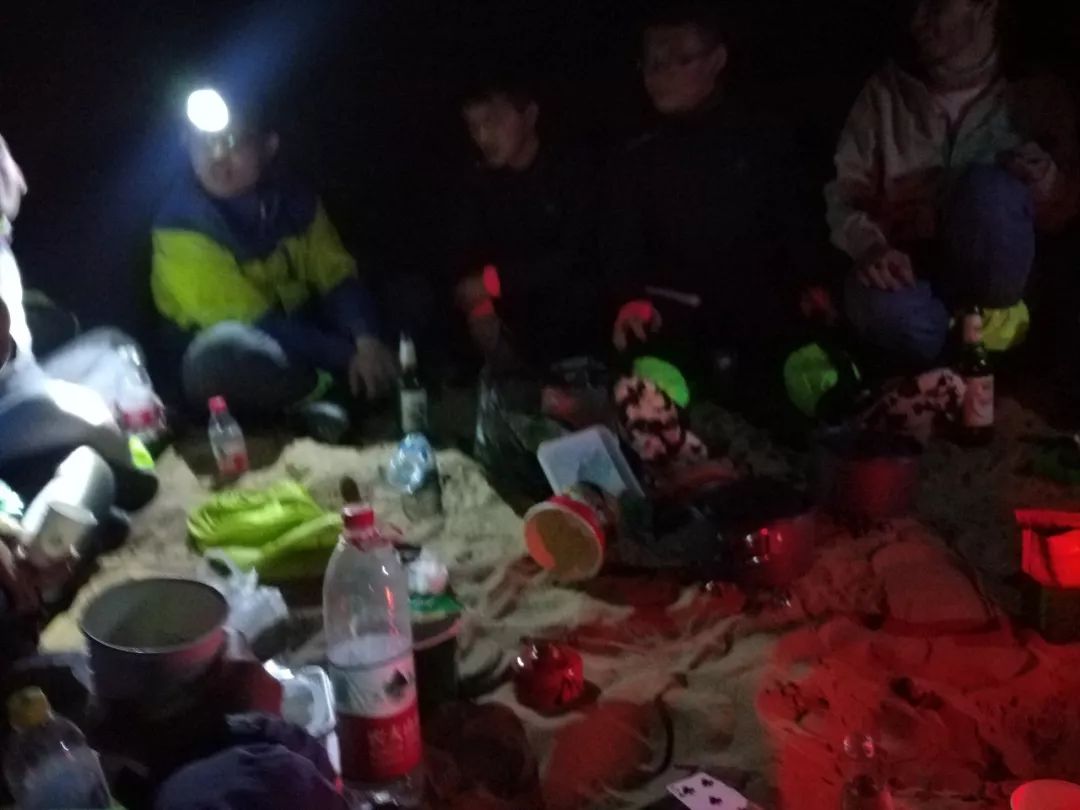 【Day3】 Tough Hiking - Go hiking 15km
7:00:Wake up  and have breakfast, pack all your belongings up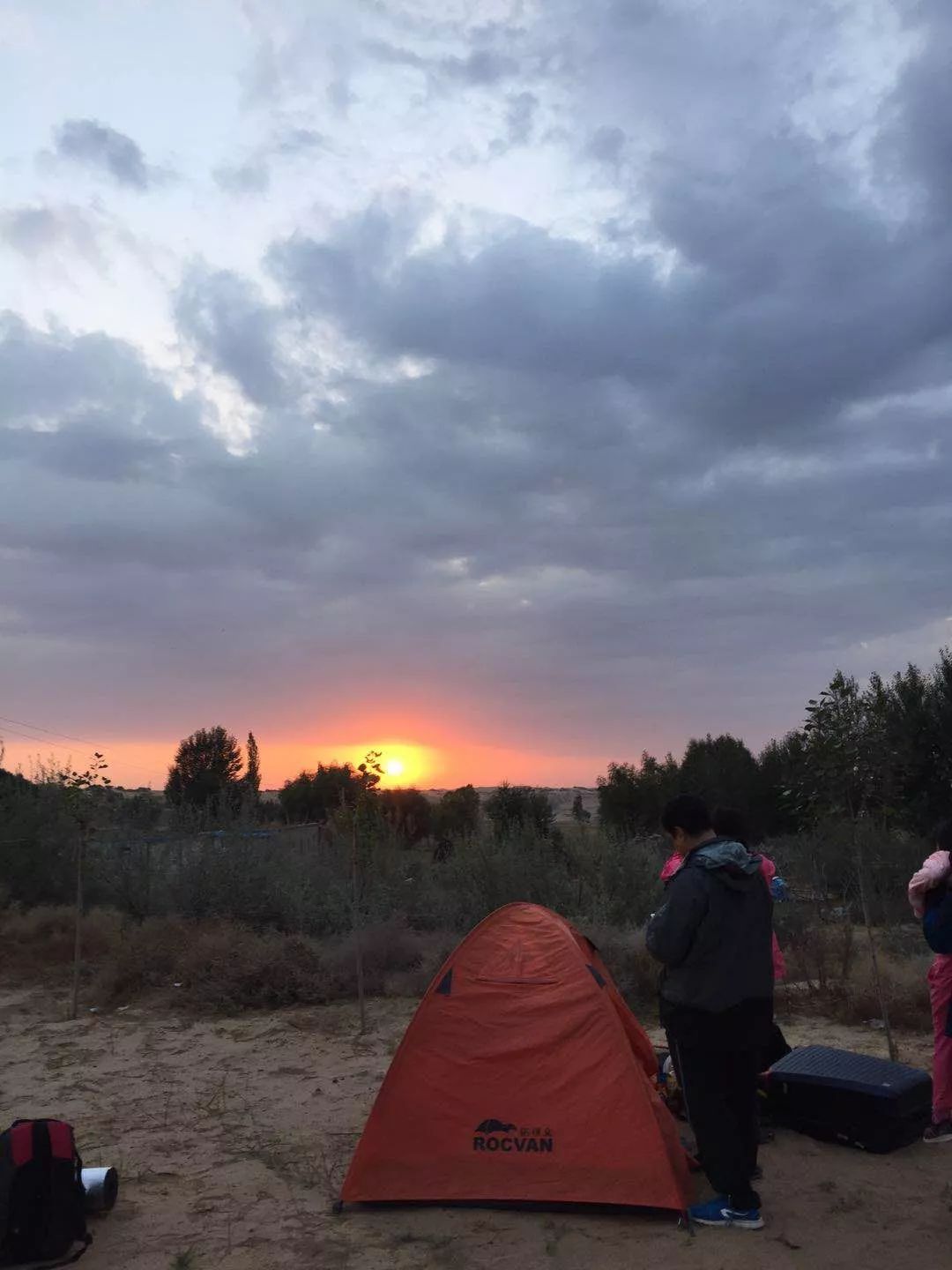 We will leave at 7:30, because we need to walk in the sand mountain during the whole journey, perseverance and stamina is needed; besides, the team members should keep up with the team leader. 
We need to climb several high sand mountains and cross the desert-crossing highway in the journey; we will take a break and have a meal in the desert oasis halfway.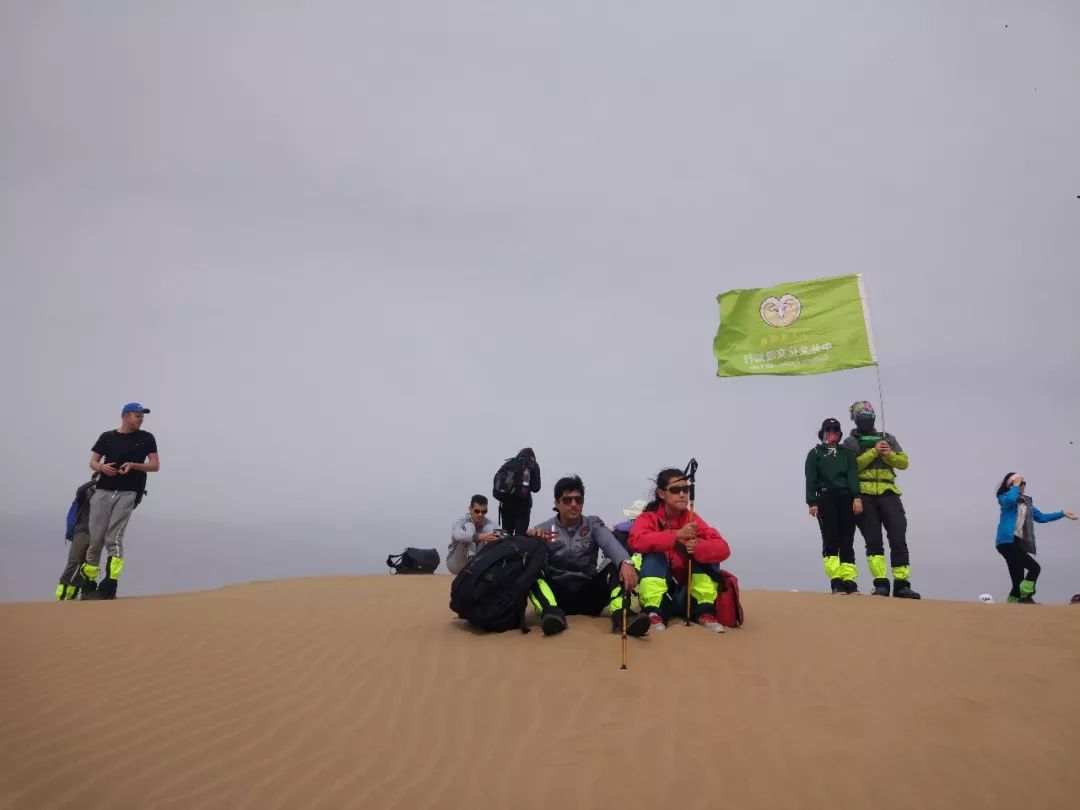 09:00:We will arrive at the Sounding Sand Bay scenic zone  (Attention: everyone needs about 3 to 5 liters of water, there is no water supply in the whole journey). 
11:00: Move on in the sand-crossing highway, arrive at Friendship Forest and have lunch
17:00:We will leave the Sounding Sand Bay parking lot, then head for the Dalate hotel and check in.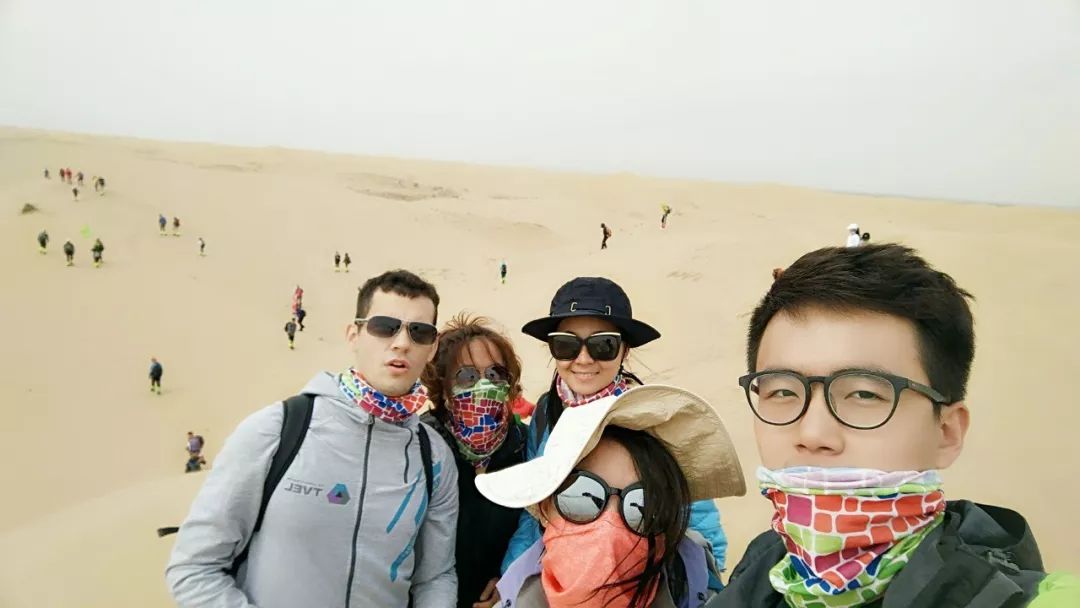 【Day4】Back to Beijing
8:00am Leave to Beijing after breakfast.
Attention: all the time above is estimated. Please take the actual time on the activity day as the standard.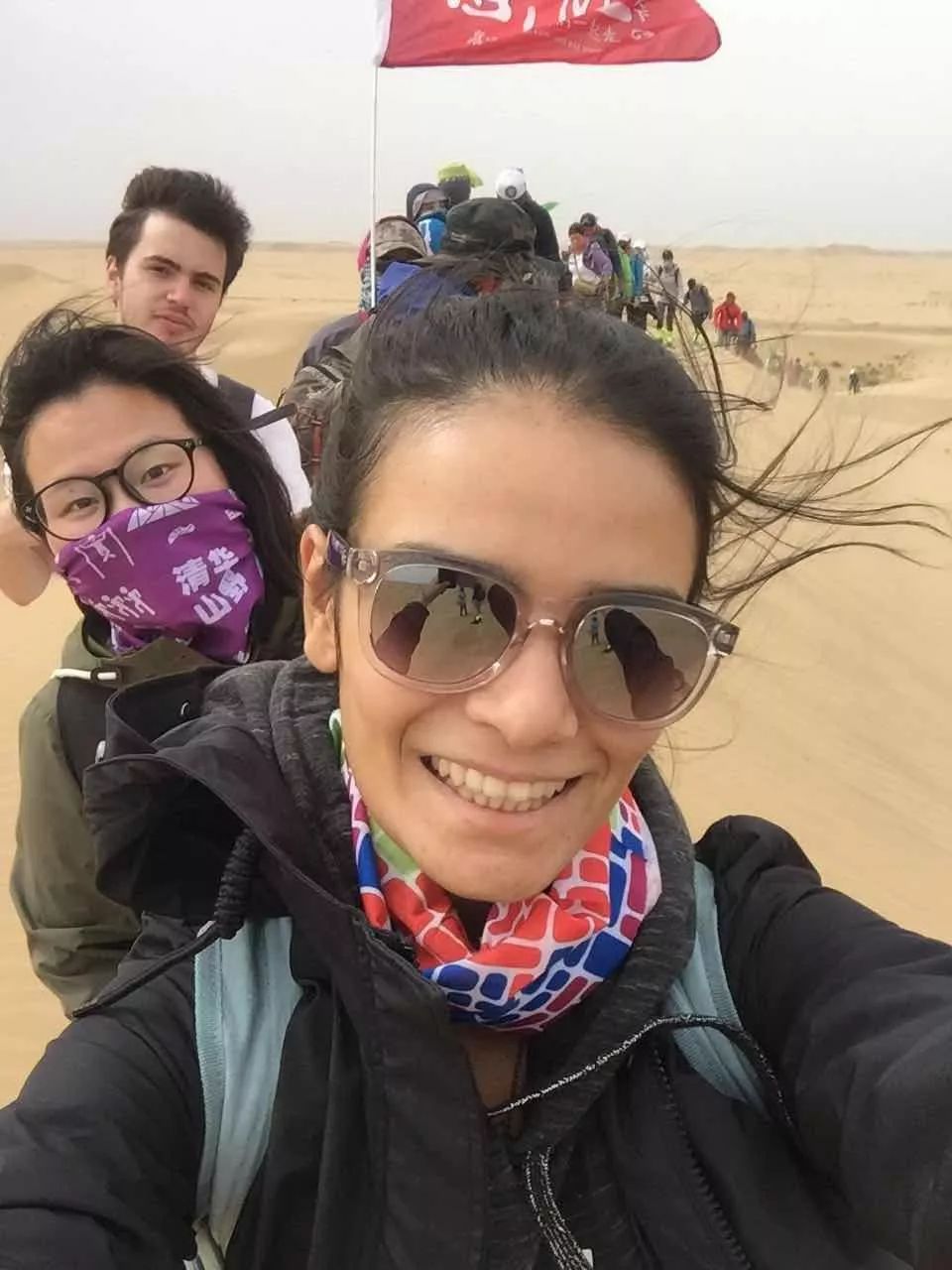 Camping&Tough Hiking to Cross the KuBuQi Desert
Kubuqi desert is the seventh largestdesert in China. "Kubuqi" means "string on the bow" in the Mongolian language. Because the desert looks like a golden string hanging overthe Yellow River, hence, the name "Kubiqi" is settled.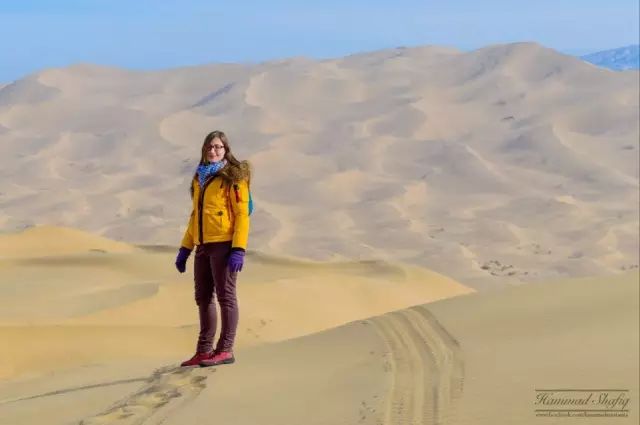 In ancient days, the desert was also called "Kujie sand"(Ku Jie Sha in pinyin),"Po Na sand"(Po Na Sha in pinyin), also as "Pu Na sand"(PuNa Sha in pinyin). The Kubuqi Desert is the nearest desert from Beijing, which is located in the north of the ridge line of the Ordos Plateau, covering some areas of Inner Mongolia Autonomous Region including  Hangjin Banner in Ikezhao League, Dalad (DaLa Te in pinin) Banner and Jungar(Jun Ge Er in pinyin) Banner.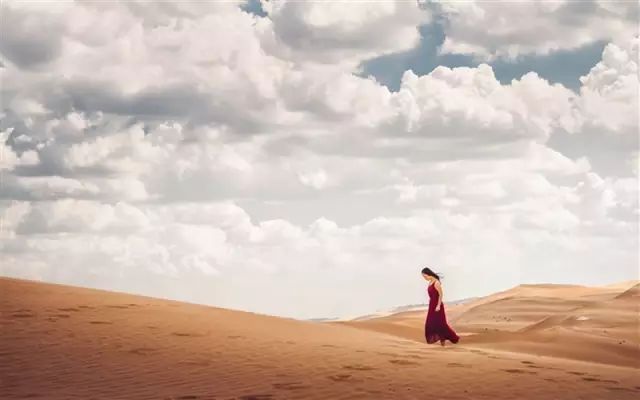 The desert covers an area of about 1.45 million hectares in total, where mobile sand dunesaccount for about 61 percent. The desert is 400 km in length and 50 km in width, with sand dunes of 10-60 meters in height. The Kubuqi desert is like a yellow Chinese dragon lying on the north of the Ordos Plateau across the Three Bannersin the Inner Mongolia area.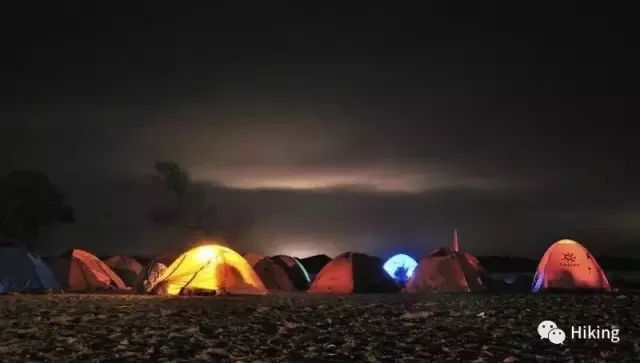 The Kubuqi Desert is the paradise for hikers. The vast desert scenery is awe-inspiring, not to mention the uniquescenery of the deserts, including unpredictably holy lights in desert, the desert flowers engraved by the gale, the marvelous sunrise on the desert, as well as themythical mirage, which are immensely attractive to many travel enthusiasts.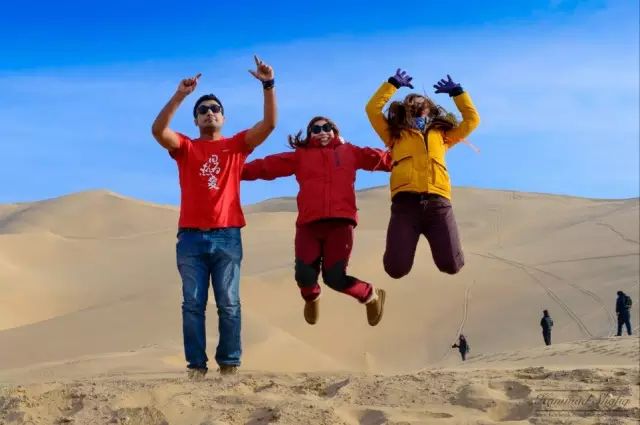 When you stand at the high place andgaze afar, you will see the endless desert sea roll with heat waves. If you press the shutter at the moment, it will record a rare and be witchingly beautiful scene in your life.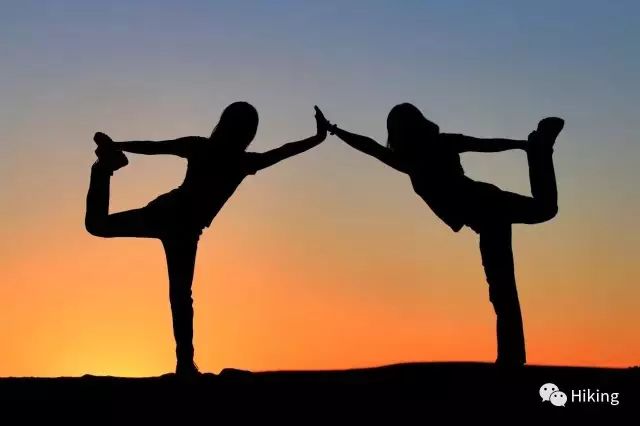 Some people say that if you fall inlove with someone, accompany him to the desert, where the scenery is as beautiful as paradise; if you hate someone, nerve hesitate to take him to the desert, where the life can be as tough as in hell. But we say that if you want to experience the vast and barren Gobi desert and challenge yourself, then join us to venture into the Kubuqi Desert.