为了鼓励更多的人参与到自由互联网的开发,我们最新推出了
GreatFire悬赏计划
,请参赛者在下列任务中任选其中一个或多个,完成其中的任务目标,即可获得对应金额的奖励。
Feb.15th-18th Harbin | 4 Days Classic Culture+Art Tour

# CET Upcoming trips#

Click the links to Get the details!
Harbin | 4 Days Classic Culture+Art Tour
(2018-1-19 by Monica)
Being the famous 'Ice City', Harbin attracts visitors from home and abroad by the Harbin Ice and Snow Festival it helds each year. It is a happy carnival which provides visitors a whole world of ice and snow. The festival usually begins from January and last for over one month. 
Here is the available seats list for each session. Each session we only keep 35 train tickets in advance, you can see how difficult to get one berth tickets from the station online, so once seats are fully booked. we have no resoure to organize more people to join in the trip. No time to hesitate now, Hurry up :
9th Tour: Feb.7th-Feb.10th Last 3 spots!

10th Tour:Feb.15th-Feb.18th


Leave at D1 Night, arrive at D4 morning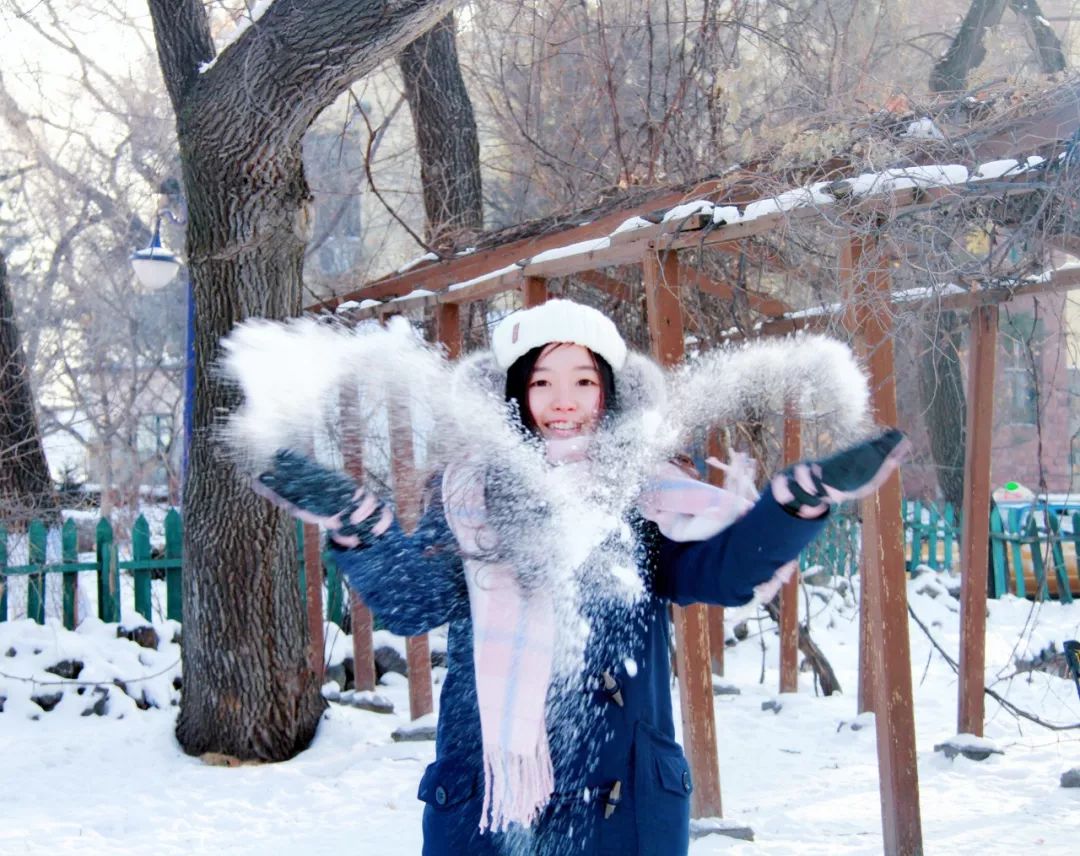 CETtrip to Harbin 2018-1-19
Highlights of this tour
CET 4-Day CLASSIC itinerary will make you not only get the essential parts of Harbin city, but also fully enjoy the fun and charm of Harbin International Ice & Snow Festival, with kinds of winter activities you can only experience here. Furthermore, You may even witness Northeast Chinese Folk Song and Russia Dance Performances during our tour. 
Appreciate the amazing ice and snow sculptures in Harbin Ice & Snow World;

Glimpse the Arab architectural style: Harbin Mosque,  nice photo with outstanding Islamic-style architecture and towering crescent on the white snow environment.

Take a stroll in the Baroque district Laodaowai to witness an architectural style with distinguished Baroque attractions.(Many Chinese films find views here)

Enjoy the Russian-style forest garden: Volga Manor with the Russian music playing on the background to explore the charming Russian pastoral scene in North China Harbin. 

Experience Excited Snow Slip from 200m Snow Mount in Volga Manor.

Feel exotic Russian flavor by walking through Central Street and St.Sophia Church.

Watch winter swimming and experience the local ice activities, like ice sloping, ice boating, etc on frozen Songhua River;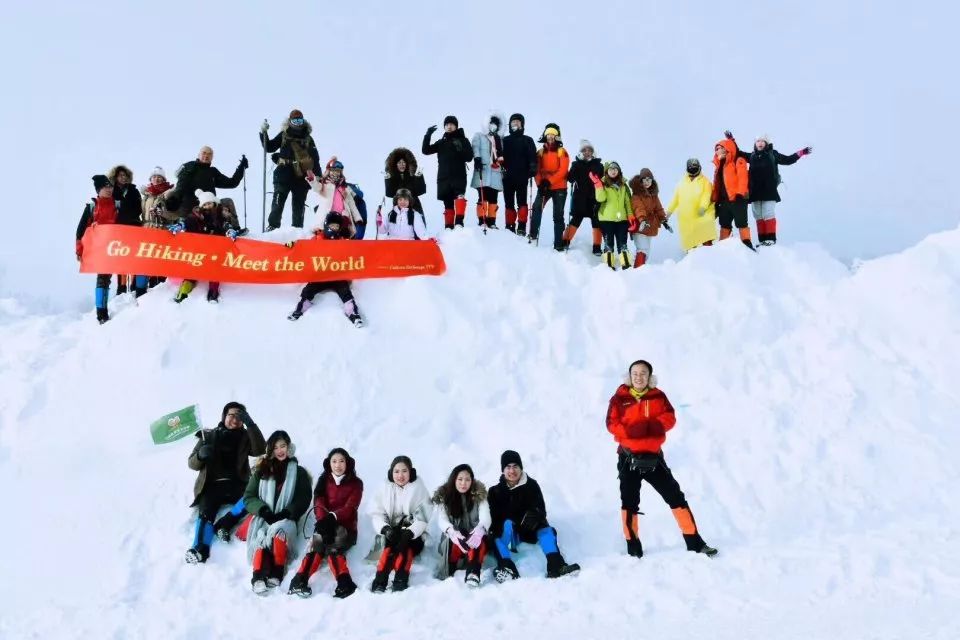 (CETtrip to Harbin 2018-Jan.1st)

Trip Overview

Cheer up and prepare to enjoy the Art of the ice sculptures and experience the Culture of Northeast China、Russia influenced Ice City!
Day1: Beijing-Harbin, Gather at Beijing Train Station, leave at night.

Day2: Harbin Mosque-Laodaowai-Russia Town-Ice and Snow World, Live in Harbin City

Day3: Volga Manor - Sophia Church-Central Street-Songhua River, Take the train back to beijing tonight

Day4: Arrive Beijing in the morning.
Please note: the best time to visit Harbin is during Dec.20~early March for the Harbin Ice and Snow Festival is holding and you can fully enjoy the gorgeous ice and snow artworks here.
 Upgraded Schedule from CET Harbin Tour last winter
The first change of CET Harbin tour is we cancelled this Northeast Tiger Park. The reason is not only the travellers who joined our trip sugguested us to do so (said it was boring and wasted time), but also we found some places: Volga Mano which is more interesting. Even the entrance ticket price is 30RMB higher than Northeast Tiger Park, we think it is worthy.

The 2nd change is we added 2 more sopts: Harbin Mosque and Laodaowai. These two places are not too famous but you can experience the Baroque district and taste some of the oldest Harbin traditional food. Whats more, the Harbin Mosque has been a must-go place for Muslin tour.

The 3rd difference is we give up the Sun island, we didnt do it as most traditional travel agency did. Not only because the ticket fee is expensive: around 260RMB, but also we think it is not worthy, because you can see all of the snow sculptures (which is Sun Island famous for)  in everywhere of Harbin. And alos in the Ice and Snow World.
It has been 3 years that CET has been adjusting our Harbin tour to satisfy most of our travellers and make your evey coin and minute meaningful giving you a unforgotable Ice City Tour. Our Schedule is always copied, but it never stoped us to upgrade.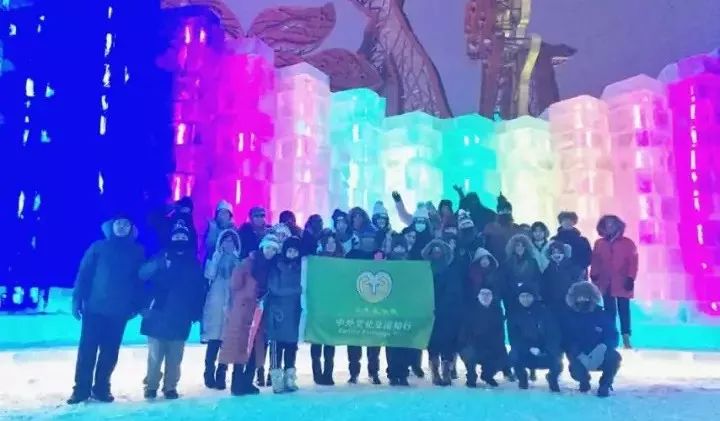 CETtrip to Harbin 2017 Winter
(More than 500 travelers choosed CET to Harbin)
Basic Tour Information
Activity Place: Harbin, Heilongjiang Province
Activity Date: The Ice & Snow Festival from January 5th to the end of February of the next year! Actually, you can come to Harbin from late December for the amazing Ice and Snow World which is already open for you to explore from Dec.20th. 
9th Tour: Feb.7th-Feb.10th Last 3 seats!

10th Tour:Feb.15th-Feb.18th


Leave at D1 Night, arrive at D4 morning

Meeting point: Beijing Train Station(北京站),at the Flag Tower of Beijing Train Station (Find CET Green Flag)
Meeting time: 1.5 hours before the leaving time of your train tickets
Trip fee: Berth Train tickets + Meals + Entrance tickets + Hotel + Traveling Bus + Guide Fee + CET Party
Normal Price: 1645RMB/pax, pay the deposit 645RMB/pax when you book the trip.

VIP Price: 1585RMB  ( Buy CET VIP on our wechat offical Menu ), pay the deposit fee 585RMB/pax when you book the trip.

Group Discount: 1585RMB/pax if 3 or more than 3 seats booked together, pay the deposite 585RMB/pax when you book the trip. 

Sharing Discount: if you share this post on your moment 24 hours before depature, you will get 10RMB back when you get your train tickets.

Note: The left 1000RMB trip fee will be collected when we start to book your train tickets. 
Participants: If less than 15 participants, this trip will be cancelled
Booking Hotline: 18613888825 / 18612035869  ( English & Mandarin )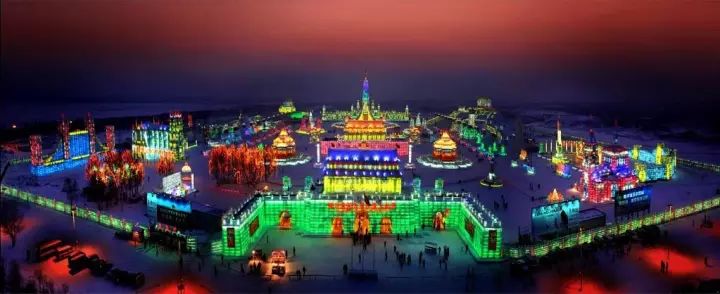 Book Your Tickets Online
Press this QR Code and Extract it to book your seat.

If this booking link is available for you to book, it means Seats are available!
How to join our this trip wechat group after you booked?
If you pay by Alipay: after you finish the payment, then go back to wechat page, wait for a second, you will see our wechat group QR code.

If you pay by wechat: after you finish the payment, then click "Done"or  完成,then you will see our wechat group QR code.

If you failed to join in this trip wechat group, please scan the QR code again and you will see our trip leaders contacts, contact him/her to join our activity group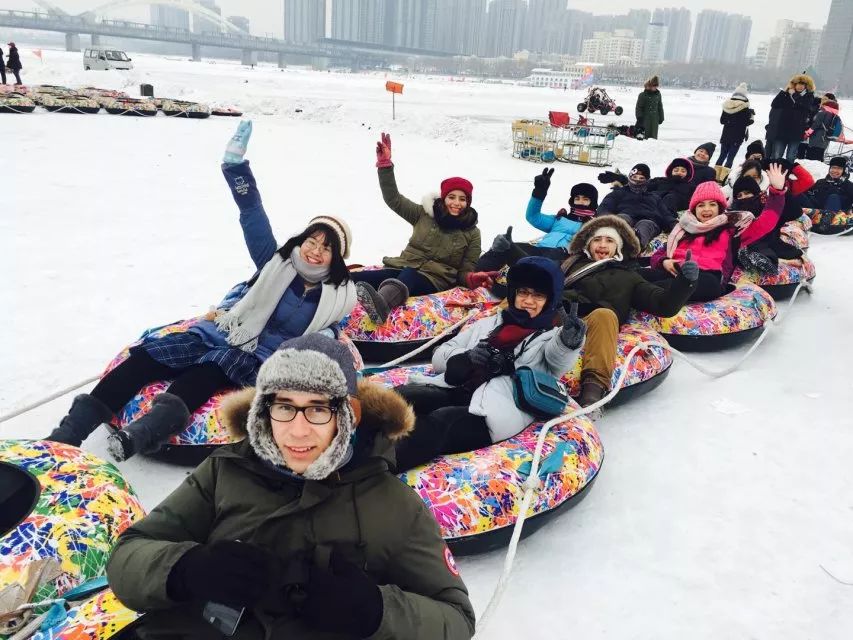 (CETtrip to Harbin  2018-1-19)
Statement about the trip fee
What is included in the cost?
Transportation: Round Train tickets for this trip, both are hard sleeping bed train tickets.

Local Traveling Bus: Round bus for 2 days in Harbin 

Meals during this tour: D2 Dinner + D3 Breakfast、Lunch

Hotel: One night in Harbin City 3-stars hotel: 2 people share one room, independent washroom. 

All the entrance tickets we gonna visit. 

Tickets for Ice and Snow Festival: 300RMB

Ticket for Volga Manor: 150RMB

Ticket for Excited Snow Slip Volga Manor: 30RMB

Tickets for Russian town: 20RMB

CET guide fee for whole trip

3 Days outdoor insurance
Note: We book the full price of the entrance ticket in advance, becasue some scenic spots have no discount for foreign student. And you can also take your student book and your passport, our trip leader will use it to buy the discount tickets for you, and if it works, our trip leader will refund the discount ticket fee to you on the spot. 
What is not included in the cost?

Personal expenditures

Note: We want to have a positive effect everywhere we go, we don't take commissions or kickbacks, and we don't take you on detours for shopping.
About the Local Food: The local people in Harbin have created a very distinctive food culture which reflects the history and special geographical position of this city. However, under the influence of neighboring Russia, a number of authentic western food restaurants have been established here. This coming together of Chinese and Western flavors will definitely fulfill your appetite.
List of top things to do: During the Harbin festival are winter swimming, ice hockey, snow football, alpine skiing, ice sculpture competition, short track speed ice skating game, ice snow poem-reciting party, ice photographic exhibition, ice movie festival, ice snow wedding ceremonies, firework display, ice lantern show, ice & snow carnival, sledding, winter fishing, northeast Chinese folk song and dance performances, sorts of trade fairs and so on.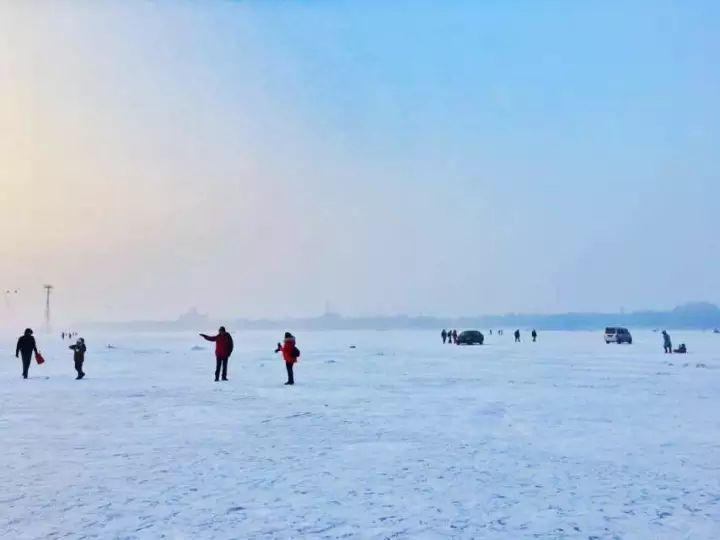 Statement about the Refund
If you cancel this trip more than 7 days before depature, we will fully refund but we will deduct the train ticket booking fee: 65RMB/ticket.

If you cancel this trip 3 days before depature, we will refund 50% deposit to you and we will deduct the train ticket booking fee: 65RMB/ticket.

If you cancel this trip within 3 days before depature, no refund.. 

# Deep Tour to Explore China #
Click the links to Get the details!

Statement about the Trian Ticket
CET will buy hald sleeping bed train tickets for you, once we get your tickets, we will inform you in our group or text you.

The train from Beijing to Harbin is Z17 [21:15/07:18] or T47 [18:57/06:12] or T17 [16:55/06:04] or Z15[21:15/07:13] on the leaving date ( the first time is leaving time, the second one is arriving time on the next day)


The train back to beijing is Z18[21:28/07:30] or T48[22:07/09:14] or T18[22:08/09:48] or K266[19:44/12:53] or T298[21:05/10:50] 

We will try to arrange all of the participants in the same train firstly, but if there is no tickets available, we have to take different train.

All the train tickets are sold randomly, so it is a little difficult to get the sequential tickets, hope you can understand.

Becasue Harbin is the most favorite place for travelers in China, so it is hard to buy the train ticket even for chinese if you dont book it in advance, 

If all the hard sleeping bed train tickets are sold out, we have to book the soft sleeping bad train tickets for you and you have to pay 150RMB more. Book this trip earlier, we will have more chance to book the cheap tickets. For me, there is no difference between hard sleeping bed and soft sleeping bed for one night.
Travel Tips
February, January,  March and December are the best time to travel there. 


Enough clothing and sockets to keep yourself from freezing, and then keep your camera warm to work with battery.  

Cold-proof clothing to keep you warm in ice city is always the first kind warning before you do any "adventurous" things in the China's North Pole Harbin.

You need plenty of pullovers, gloves, socks, a good winter boot and a good jacket to "survive".

Brings hot water and some medicines to keep your travel comfortable; As well as sunglass against snow-blindness

The Chinese love fireworks, and before, during and after Chinese New Year, everyone sets off huge quantities of fireworks and firecrackers. Take great care while you are out walking even on busy city-centre streets. If you are tempted into buying fireworks, make absolutely sure you know how to light them.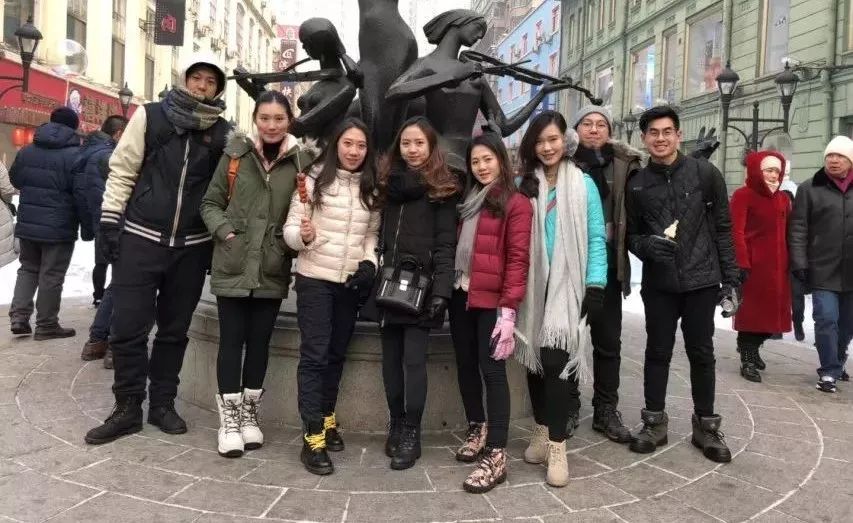 # Deep Tour to Explore China #

Click the links to Get the details!
Full Itinerary Day by Day
Day1 Beijing-Harbin City, By train.
Transfer: By train, berth train tickets.
Meals: None, prepare some snacks before you get on the train,
Note: Dont forget to take your passport and student book if you are student. Cold-proof clothing is needed if you dont want to frostbite.
Leaving from Beijing to Harbin, Find our trip leader at the Flag Tower of Beijing Train Station (Find CET Green Flag)  to get your train ticket. and then get together to check inside and take the train to Harbin. It will take 10 hours on the train. so remember to bring some foods with you.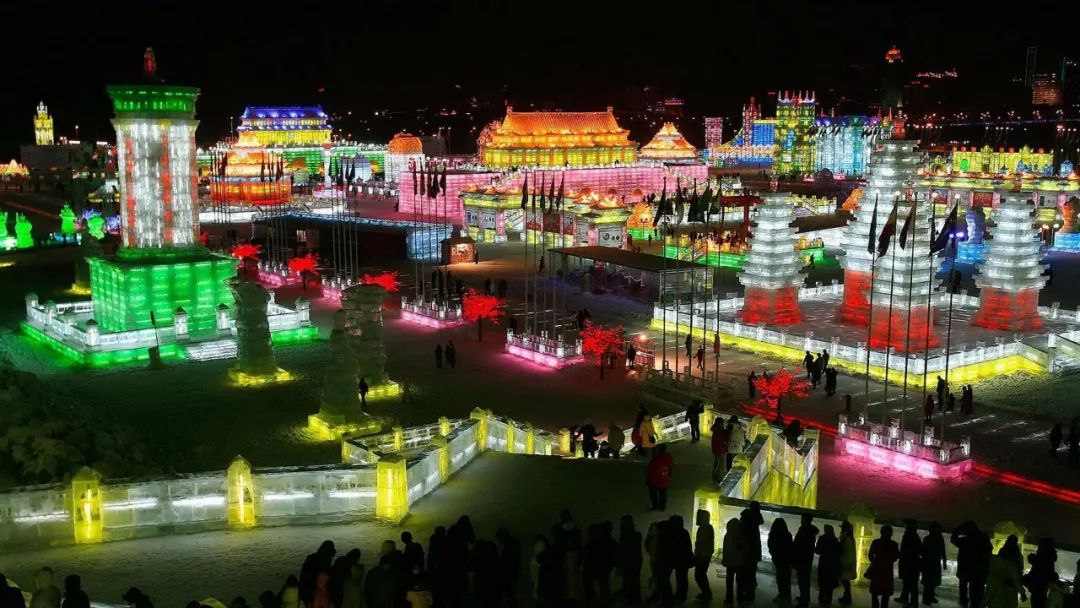 Day2 Harbin City :  - Russa Town - Ice and Snow World (these 2 spots are close), Live in Harbin City
Transfer: By local travelling bus.
Meals: Dinner, Have your lunch at the street by yourself.
Note: Finish your breakfast before the train arrives, taste local old food as your lunch in the snack street.
Gather at Harbin train station when you get off the train (Our trip leader will send the location it the wechat group), our guide and driver will pick you up at the train station upon arrival. Then you'll have a relaxing city tour in Harbin. 
Today, you will go to visit the Laodaowai, where Harbin originated. It is popular as a featured street block full of old Baroque styled architectures with traditional Chinese elements. Take a leisure stroll along the streets to appreciate the ancient buildings and interesting folk sculptures and hear the good telling of the old life of Harbin people and history of Harbin in the past 100 years. There are many kinds of local food available on this street, you can have your lunch on this street.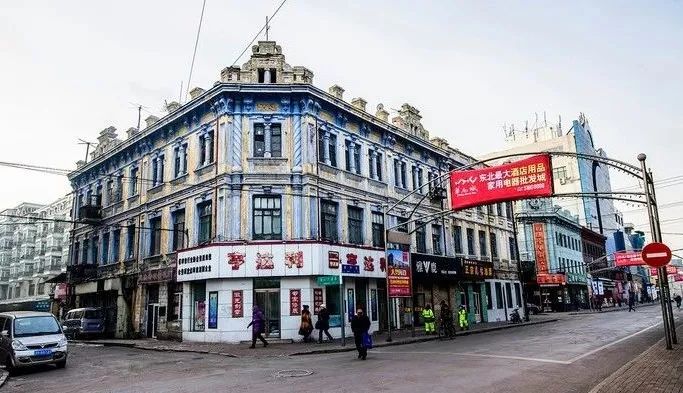 Around 14:00 we need to go back to our bus and then head to Russa Town, this town is a good place to introduce Russian flavor and Sino-Russia culture fuse in history in China, The street, has a hisotry of more than one hundred years.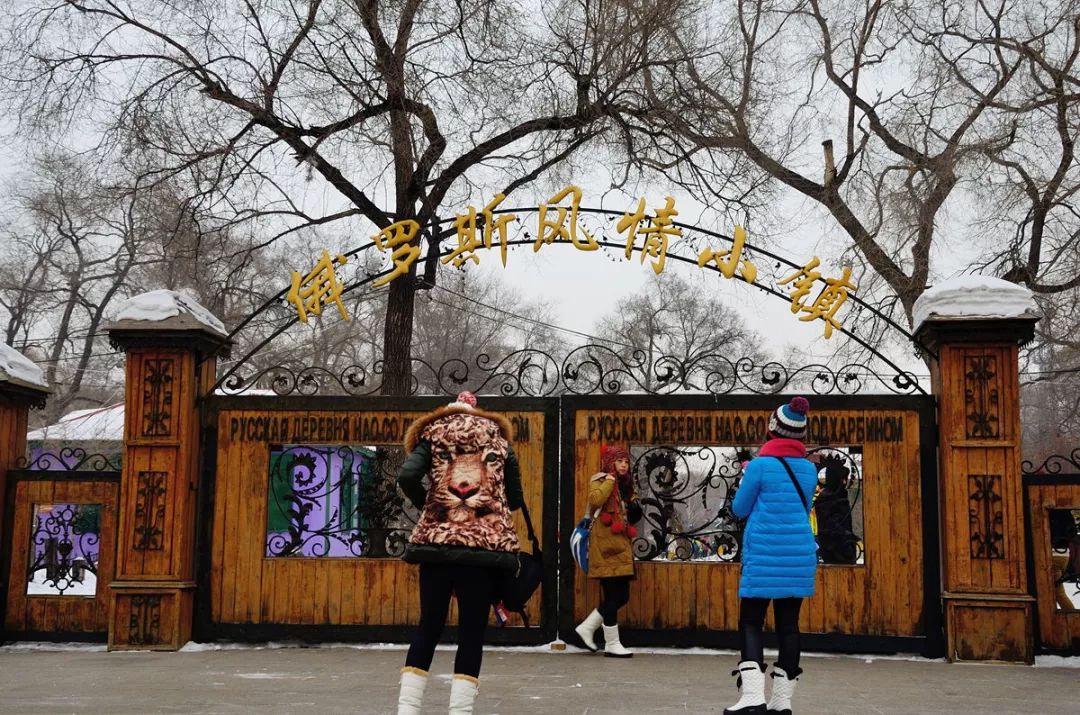 After visiting Russa Town, we will have our dinner, later we will head to the amazing Ice and Snow World, the highlights of Harbin International Ice and Snow Festival, to appreciate the magical and extraordinary ice lanterns and sculptures with colorful lights at night. Please wear enough layers of proper clothes and warm shoes to keep you away from the freeze especially when you want to stay here longer to enjoy the beautiful scenery.
Around 20:00, we will go to hotel and then check in.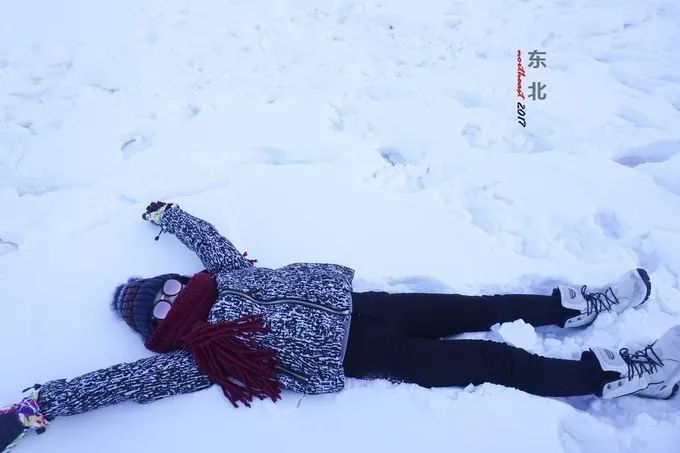 Day 3: Volga Manor - Sophia Church - Zhongyang Pedestrian Street - Songhua River - Stalin Park- Take the train back to beijing
Transfer: By local travelling bus
Meals: Breakfast、Lunch.
In this morning get up at 7:30am and have breakfast in the hotel, 8:00am our guide will pick you up at your hotel. You will firstly visit Volga Manor, Covering 0.6 million of square meters, Volga Manor is a Russian-style forest garden located about 29 km from St. Sophia Square in small town called Chenggaozi. The Volga Manor itself is beautiful.  
It has also St. Nicholas Art Gallery and the architecture design sampled the original St. Nicholas Cathedral that was destroyed during Cultural Revolution in Harbin. Overall, it's very beautiful place if you would like to visit Russia without crossing border and another visa. Volga Manor has the longest ice slide (Eveyone can experience one time, price included) which is fun.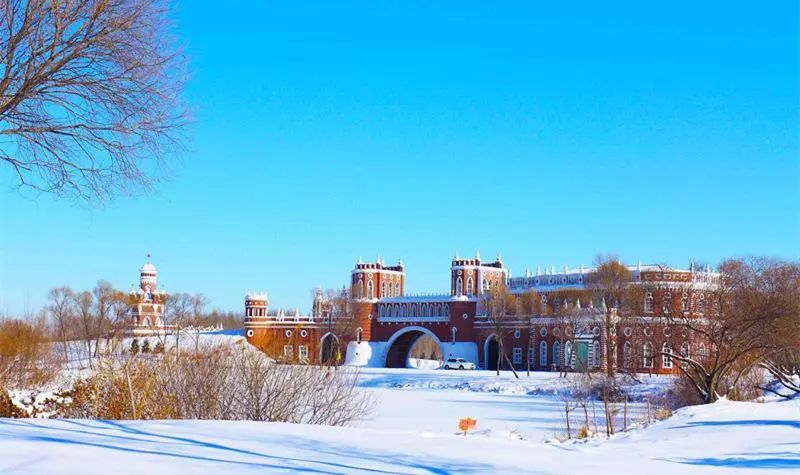 Around 11:30 back to the city to have lunch. and then around 12:30 we start to visit Sophia Square to admire the holy appearance of the St. Sophia Cathedral, which is a typical Byzantine architecture and was once the largest Orthodox Church in the Far East. At present it is used as an arts gallery. 
Close to the church, you'll then visit the exotic Zhongyang Pedestrian Street which is a long corridor of European architectures with 71 buildings in different styles with long history standing by. The Stalin Park is very close to the pedestrian, so if you are interested and time permits, you could walk there to feel the charm of Russian architectures and enjoy many creative artistic sculptures.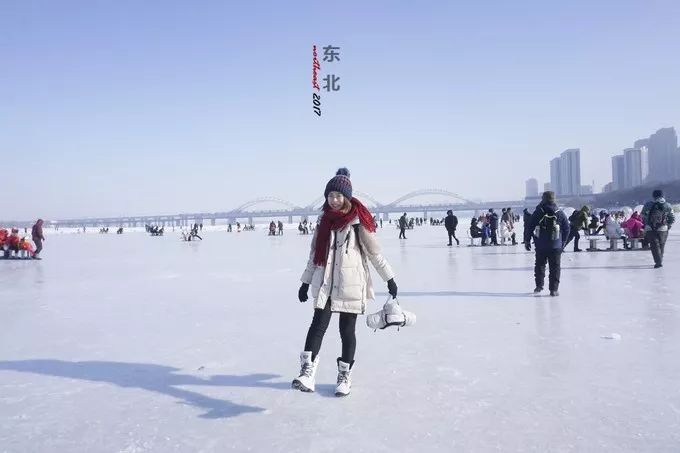 Next, visit the Songhua River. The Songhua River Ice and Snow Happy Valley becomes a large comprehensive and professional venue of sightseeing, entertainment and interesting activities for ice sculptures watching, snow sculptures, cultural performance, snack foods taste, ice top spinning, ice bicycle, skating, tire sliding, rock-climbing, ice karting, dog-sledging, curling stone, ice bumper cars, Counter Strike Cosplay, snow football, and so on.
About 17:00 we will have the last glimpse of this ice city. and then, our guide and driver will escort you to the train station for your train to next destination. Service ends!
Day4: Arrive Beijing in the morning.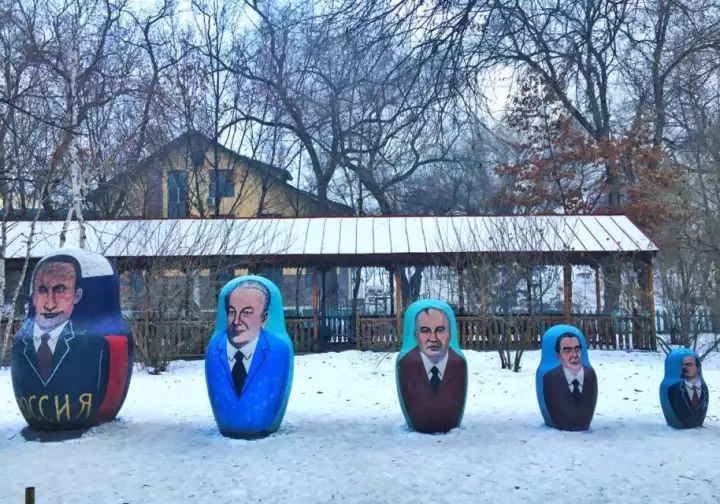 CETtrip to Harbin 2017 Winter
(More than 500 travelers choosed CET to Harbin)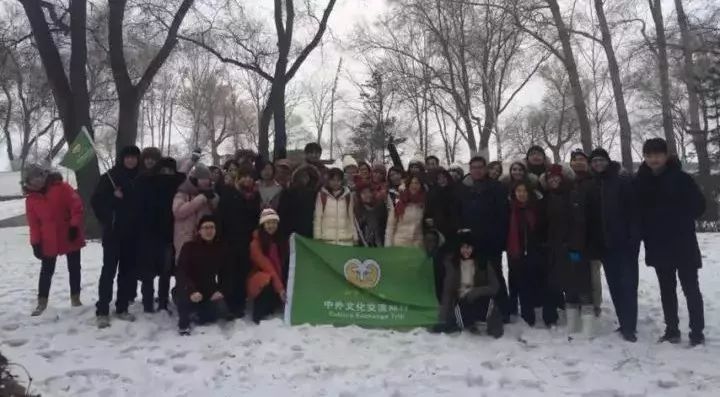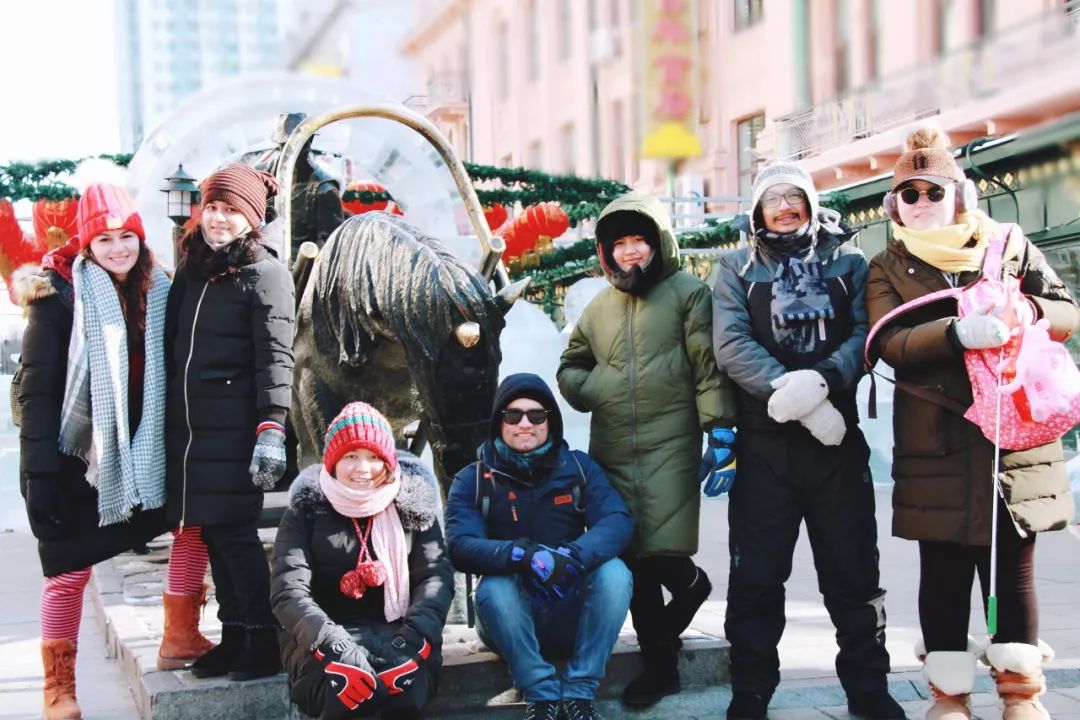 CET New Year Countdown Party on the train back to Beijing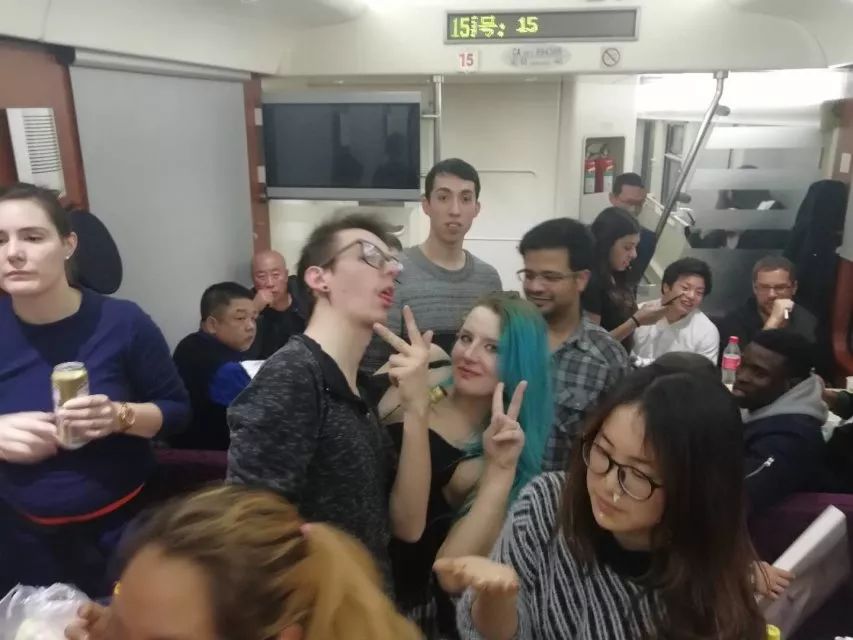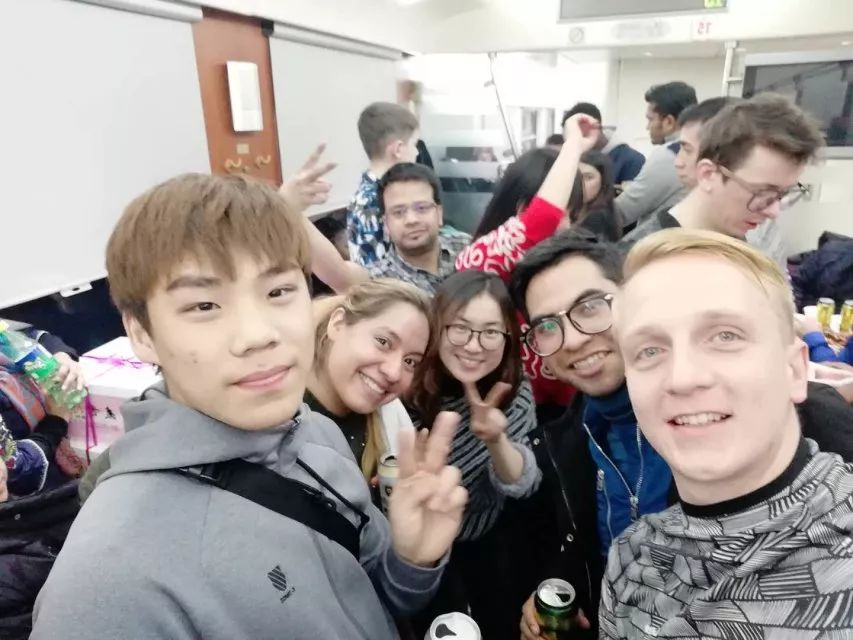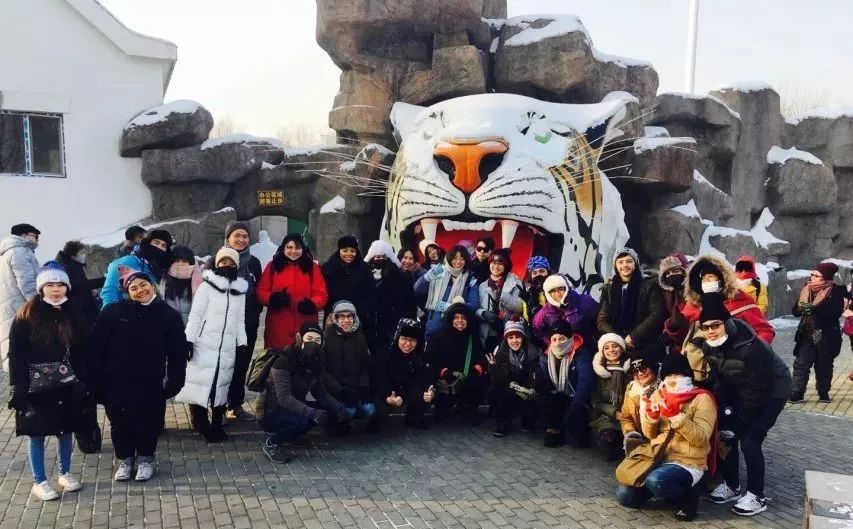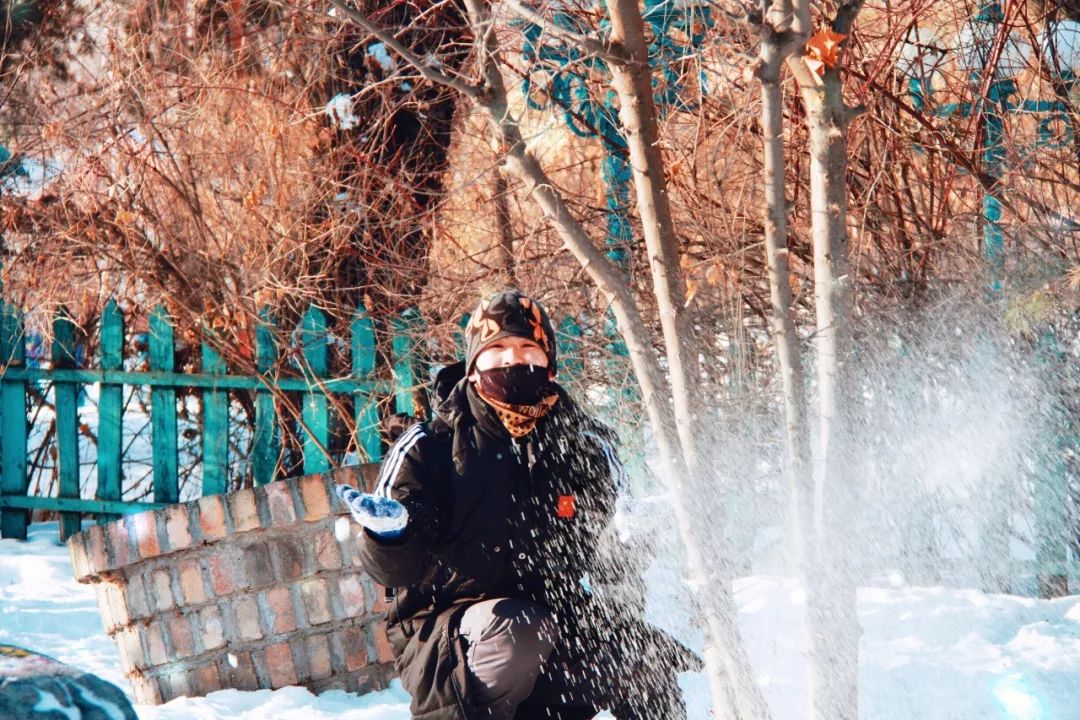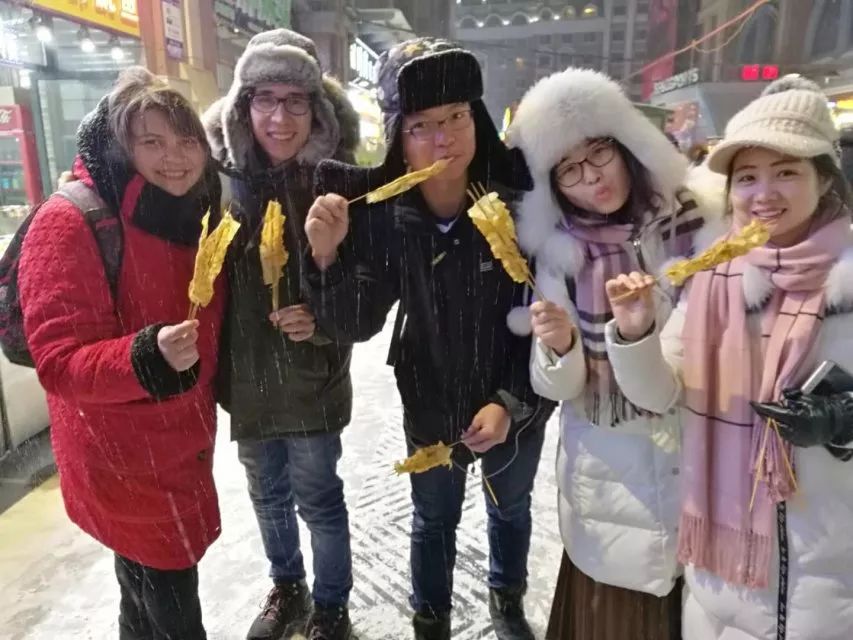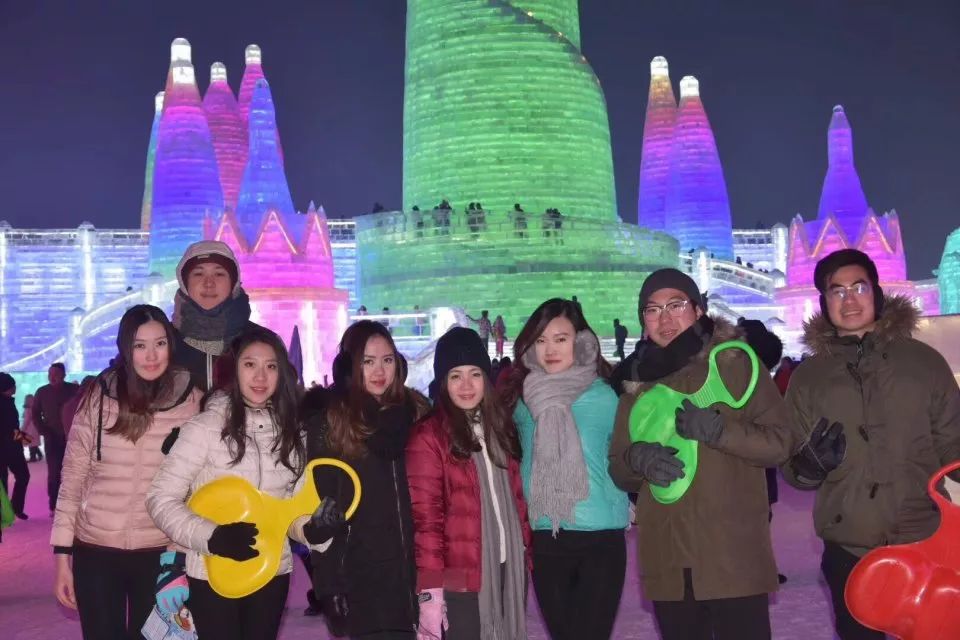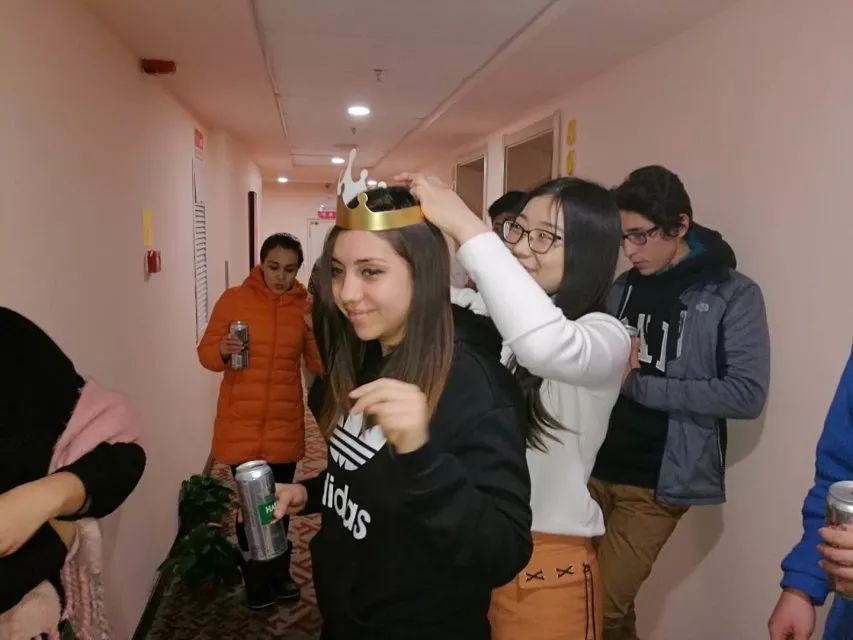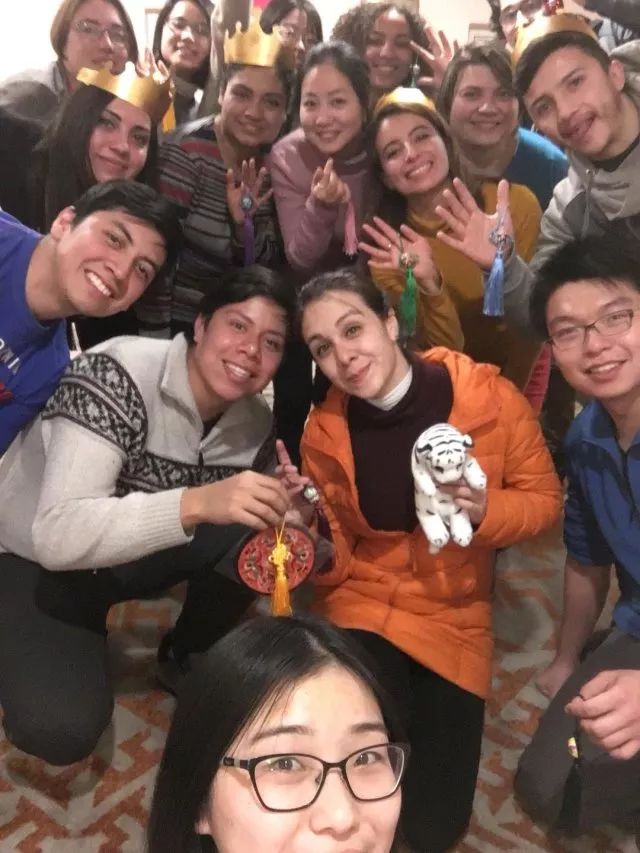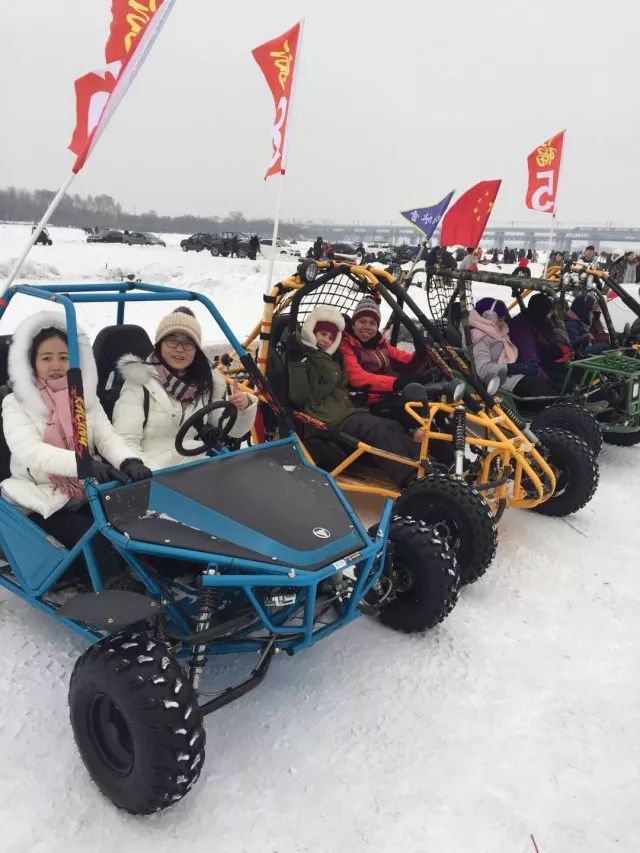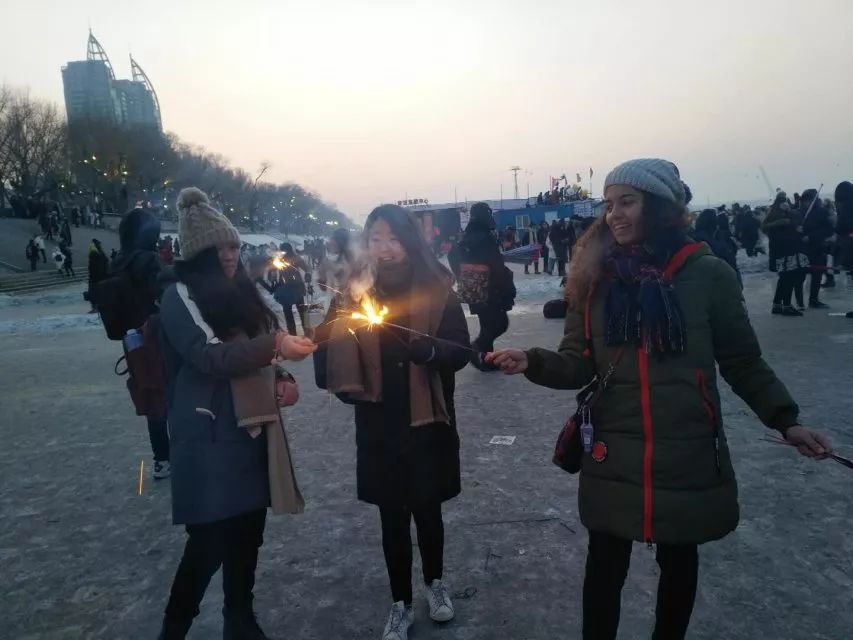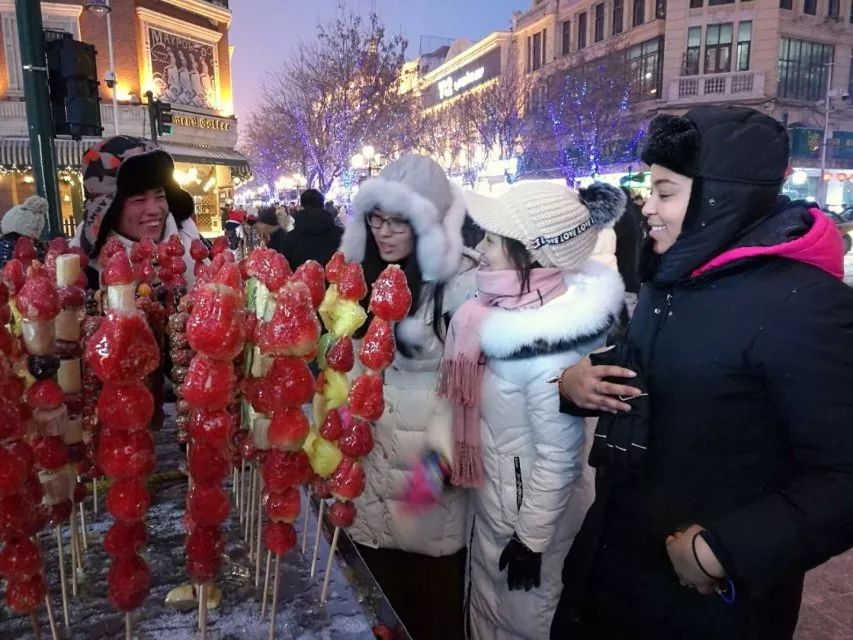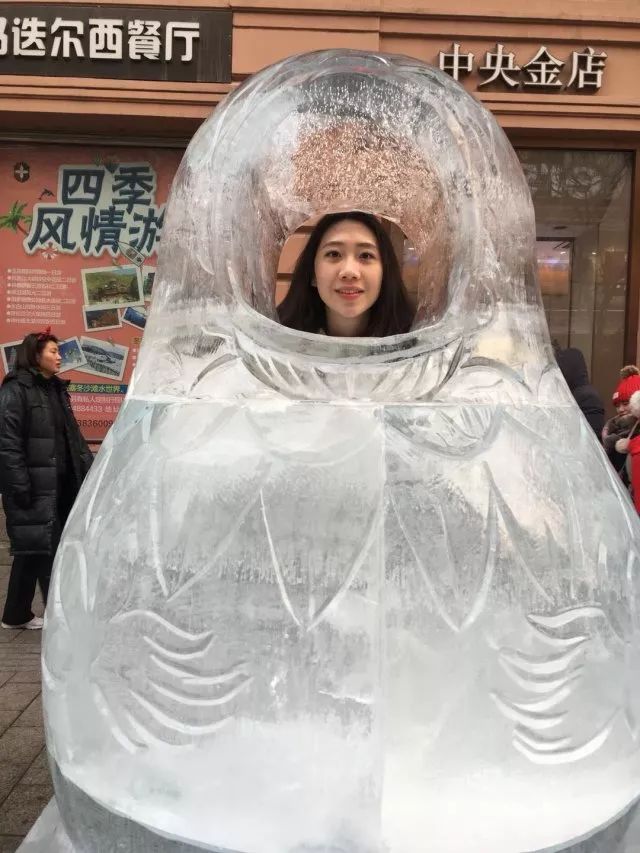 (CETtrip to Harbin Last Year)