为了鼓励更多的人参与到自由互联网的开发,我们最新推出了
GreatFire悬赏计划
,请参赛者在下列任务中任选其中一个或多个,完成其中的任务目标,即可获得对应金额的奖励。
Early-Brid Discount | 7 Days Lhasa to Kathmandu Overland Tour

# CET Upcoming trips#

Saturday Trips


Sunday Trips

Click the links to Get the details!
7 Days Lhasa to Everest Base Camp Tour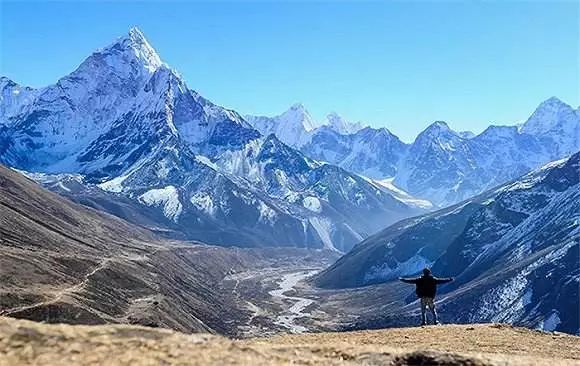 Trip Overview
This 7-day overlandtour from Lhasa to Kathmandu follows the Sino-Nepal highway, which offerstourists amazing views of the Himalaya and the picturesque Tibetan countryside.The visit to the old cities: Lhasa, Gyantse and Shigatse, will give clients acomplete impression of Tibet's religion, cultural treasures, and dreamlikelandscape.
The highlighted tripto Everest Base Camp will be a life-time memory.
Highlights:
Potala Palace: Winter palace of the DalaiLama

Temple: Spiritual Center for Buddhists inTibet

Sera Monastery: Another one of the "greatthree" Gelug monasteries of Tibet, the hot attraction is monks debate.

Drepung Monstery: Drepung used to be a seatof central government until the 5th Dalai Lama built Potala Palace.

Namtso Lake:It is the "Heavenlylake" which is one of the four holy lakes of Tibet and also the highestsalt-lake.

Yamdrok-tso: One of the threelargest sacred lakes in Tibet

Tashilunpo Monastery: the seatof Tibet's second highest incarnation, the Panchen Lama.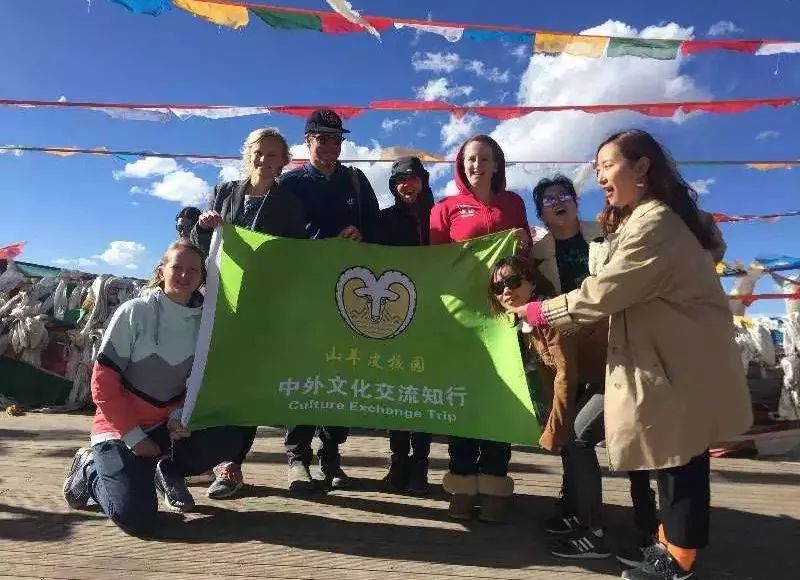 Key Information
Activity place: Tibet
Activity Date:
1st Tour :Apr.1st- Apr.7th

2nd Tour :Apr.3rd- Apr.9th

3rd Tour:Apr.5th- Apr.11th

4th Tour:Apr.7th-Apr. 13th

5th Tour:Apr.10th- Apr.16th

6th Tour:Apr.12th- Apr.18th

7th Tour:Apr.14th- Apr.20th

8th Tour:Apr.18th- Apr.23th

9th Tour:Apr.28th- May.4th

10th Tour:Apr.30th- May.6th

Every month ,we arrange more than 10 phases trips for Kathmandu +Everest Base Campa.If it is confirmed ,we will update in time. Get more confirmed  date by scaning the QR.
Meeting point : Airport/Train station

Traffic tools: Local Travelling Bus

Trip Fee : Early-Brid Discount!IF YOU BOOK Tibet before Feb.28th, you can enjoy this price!

6750RMB/pax if you book alone

6550RMB/pax if 3 or more than 3 travellers booked together 

Note: If only you alone joined this trip, we still will make this trip for you, but you need to pay 910RMB more for the Single room supplement
Normal  Price: Book this trip after Feb.28th
7350RMB/pax if you book alone

7150RMB/pax if 3 or more than 3 travellers booked together

Scan the QR ,you will get the more confirmed date.

Note: If only you alone joined this trip, we still will make this trip for you, but you need to pay 910RMB more for the Single room supplement.
Booking Hotline: Emily 18514204469 (English & Mandarin)
Statement: No refund within 15 days  before this trip.

Note:In the past 2018, we arrange Tibet trip for more than 100 foreigners to enjoy natural scenery and experience local culture,then awarded the title of Star Team. Hence,Special privileges are granted, and preferential prices are offered for Early-Brid.Almost 500 RMB discount provide.Only for these two phase ,dont miss .
Book Your Tickets Online
Press this QR Code and Extract it to book your seat.

If this booking link is available for you to book, it means Seats are available!
Notice Before book your seat online
We will collect the fee of Tibet travel permits firstly which is 300RMB.

After you booked this trip, we will confirm the trip date from you and once you confirmed the trip date, we will start to apply the Tibet travel permit for you.

Once we start to apply the Tibet travel permit, there is no refund about this fee if you want to cancel your trip.

After you finish the payment, DONT forget to Click ''Done'' or ''完成'' to get our trip leader's wechat.

If you have problem in joining the wechat group, please call us:010-82414330/18514204469
Statement about the trip Fee
Price Inclusions
All necessary travel permits for Tibet (excluding the Chinese visa)

Touristbus/minibus transportation with experienced local driver during tour

Tourist bus/minibus transportation between airport/train statin and Hotel atdesignated period of time

ExperiencedLocal Tibetan private guide

4 nights of Economy Hotel twin sharing accommodation with breakfast (B.B), 1night Dorm or Big Tent with humble accommodation near Rongpuk Monastery, 1night at Local Basic Hotel in Kyilong.

One welcome or welfare dinner

All admission fee of tourists sites listed in the itinerary

Oxygen bottles/Oxygen tank cylinder provided during the tour days in Tibet

 Kyilong border toKathmandu land transfer
Price Exclusions
 Chinese visa

Lunches and Dinners, Breakfast at Rongpuk Monastery

Tips to driver and tour guide

Single room supplement if clients request a private room in hotels

 Nepalese visa
Tour Brief
Day

Place

Activities

Meals

Hotel

01

Arrive in Lhasa

Airport/Train station to hotel transfer at designated period  of time

Rest in the hotel to acclimatize the altitude




Economy Hotel

twin sharing

02

Lhasa

Lhasa City Tour

*Potala Palace

*Johkang Temple

*Barkor Street

B

Welcome Dinner

Economy Hotel twin sharing

03

Lhasa

Lhasa City Tour

*Drepung Monastery

* Sera Monastery

B

Economy Hotel twin sharing

04

Lhasa to Gyantse to Shigatse (370km)

*Yamdrotso Lake

*Karola Glacier

*Simila Pass and Manla Reservoir

*Gyantse Kumbum & Pelkor Monastery

B

Economy Hotel twin sharing

05

Shigatse to  Rongpuk (340km)

*Far View of Himayala Mountain Range

*Rongpuk Monastery

B

Dorm or Big  Tent with humble accommodation

06

EBC to  Kyilong Border(350km)

*Everest Base Camp

*Tongla  Pass Himalaya Mountain Range View

/

2 Star Hotel

twin sharing

07

Kyilong to  Kathmandu(160km)

Kyirong to Nepal border, then to Kathamndu city  *Tour Guide will assist the clients check outChina. And see clients off at Kyirong border. Then Nepalese driver will pickyou up at the border and drive to Kathmandu city, end the services in Kathmanducity (NO Patan or Bhakatupur)

B



# Deep Tour to Explore China #

Click the links to Get the details!

Day by Day Itinerary

Day1: Arrival in Lhasa.
After arriving in Lhasa,tourist can take a rest and get acclimatized to high altitude or feel free togo to Potala Square, enjoy the fountain with different colors and get amazingphotos of the Potala and around.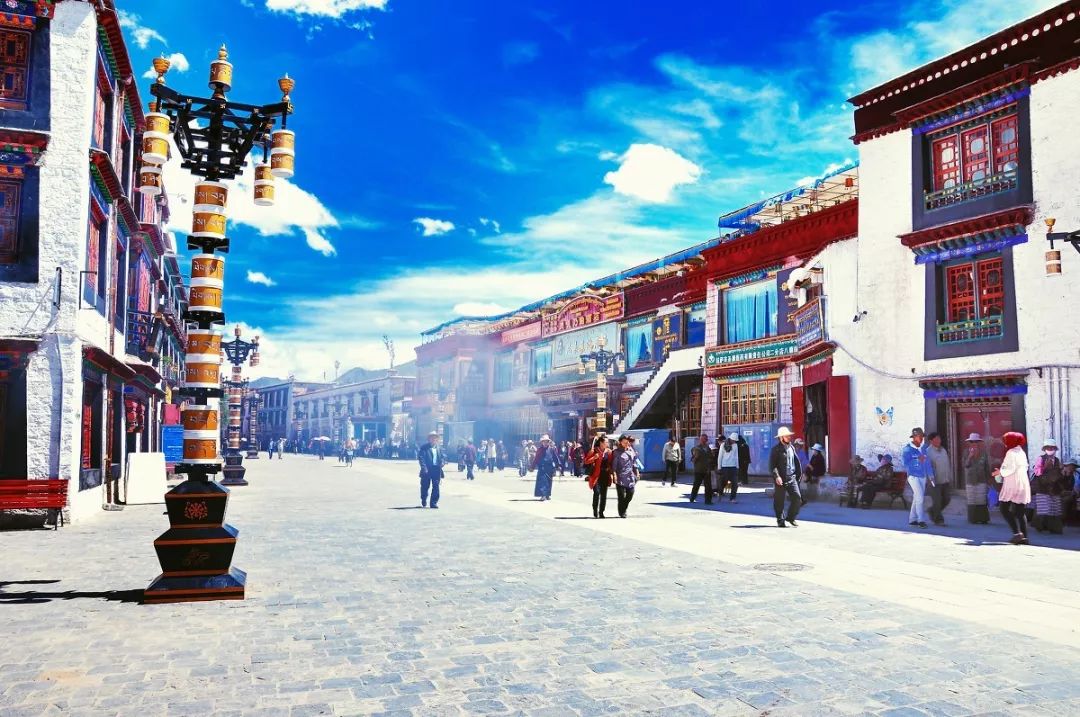 Day2: Lhasa City, Potala Place and Barkhor Street
The tour will begin from UNESCOWorld Heritage site - Potala Palace, which is also the winter palace of DalaiLama. It's situated at 12,139 feet above sea level. It's a 13-story highbuilding that contains over 1,000 rooms, various statues, stupas, murals andartifacts.
Then continue to JokhangTemple, another UNESCO World Heritage site. It's a spiritual center forBuddhists in Tibet. Next to the temple there is Bakhor Street, filled withpilgrims and street vendors, selling traditional Tibetan items such as prayerwheels and jewelry.
Day3: Monasteries in Lhasa(Drepung and Sera)
In the morning, tourists aregoing to visit Drepung monastery which was one of the "three greet" Gelugmonasteries of Tibet and was founded in 1416. Ganden palace is used as DalaiLama's palace in the Drepung before moving to the Potala palace.
Afternoon, Sera Monastery---Itwas one of the "three great" Gelug monasteries of Tibet and was founded in1419. The highlight is the Monks debate at around 3 - 5 in the afternoon.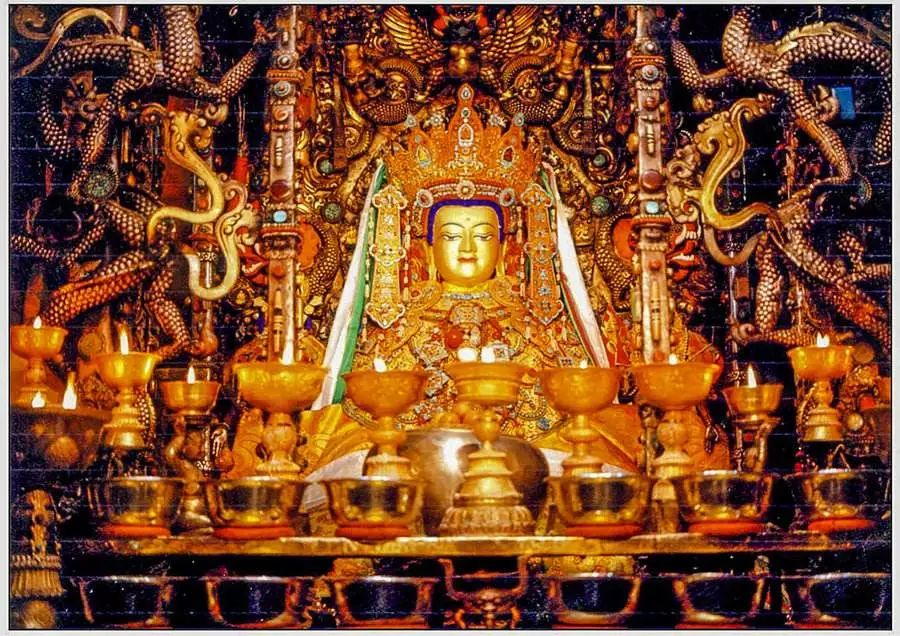 Day4: Lhasa (3650m) to Shigatse(3900m) 
In the morning, drive fromLhasa to Shigatse .On the way, drive over the Gampala pass (4790 m), andtourists will have a glimpse of Yamdrok-tso (4400m) .The Lake is surrounded bymany snow-capped mountains and in the distance clients can have spectacularviews of Holy Mount Nyenchen Khangsar, (7191m) the highest mountain near Lhasa.
Gyantse was historicallyTibet's third largest city (after Lhasa and Shigatse).In Gyantse, tourists willvisit the famous Pelkor Monastery and Gyantse Kumbum.
After one and a half driving,we arrive in Shigatse, which is the second largest city in Tibet. In Shigatse,tourists will visit Tashilunpo Monastery, the seat of Tibet's second highestincarnation, the Panchen Lama.
Stay overnight in Shigatse
Day5: Shigatse(3900m) to Everest(5200m) via Tingri
Drive to Lhatse, it is a smalltown where tourists can have lunch.
Then, head to Shegar and if theweather is clear enough then on the way down to Shegar tourists will view theMt, Everest in the distance. After 4 to 6 hours' drive, tourists will arrive atRongbuk monastery but on the way, they will pass one of the highest Passes inTibet (pang la pass height 5050m) from that's pass they will view the wholefive highest peaks in the world.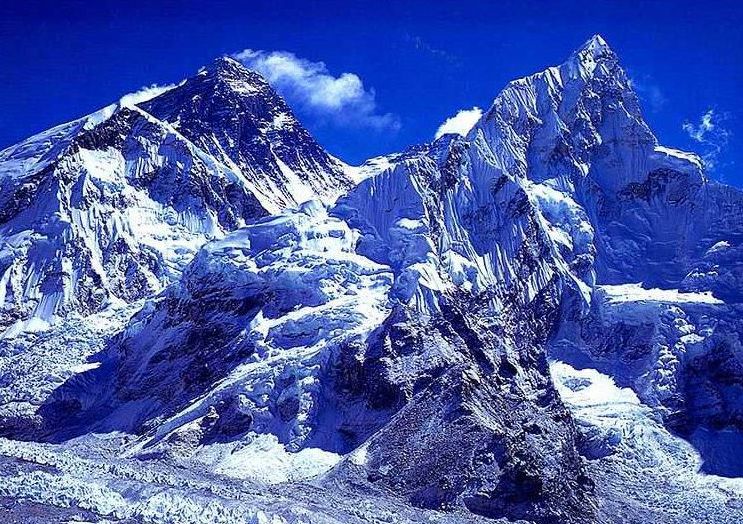 Day6: Everest (5200m) to Kyilong Town(2600m)
In the morning, if the weatheris good, tourists can see the sun rise on the top of Mt Everest, after visitingthe base camp, drive to Tongla pass to see the panoramic view of Himalaya mountainrange. Then driving down to Kyilong, where is surrounded by forest and withlower altitude about 2600m.
After that, we candrive from EBC to Kyirong border. On the way, tourists can enjoy breathtakignvista of Mt. Shishapangma and the Pekutso Lake. After passing the GhungtangLhamo(5236M), we will arrive in Kyirong in late afternoon.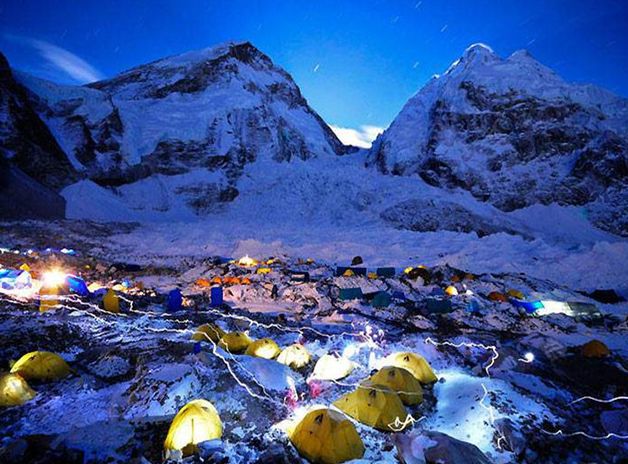 Day7: Exit China through Kyilong Border (2600m), then drive to Kathmandu
In the morning, driveclients to the new tourist border – Kyilong, tour guide will assist clients tocheck out of the border. Then Nepalese driver will pick you up at the borderand drive to Kathmandu city, end the services in Kathmandu city (NO Patan orBhakatupur)