为了鼓励更多的人参与到自由互联网的开发,我们最新推出了
GreatFire悬赏计划
,请参赛者在下列任务中任选其中一个或多个,完成其中的任务目标,即可获得对应金额的奖励。
Mar.2nd Spring Hike | Jinshanling Great Wall
 # CETtrips #
Click the links to Get the details!
Jinshanling Great Wall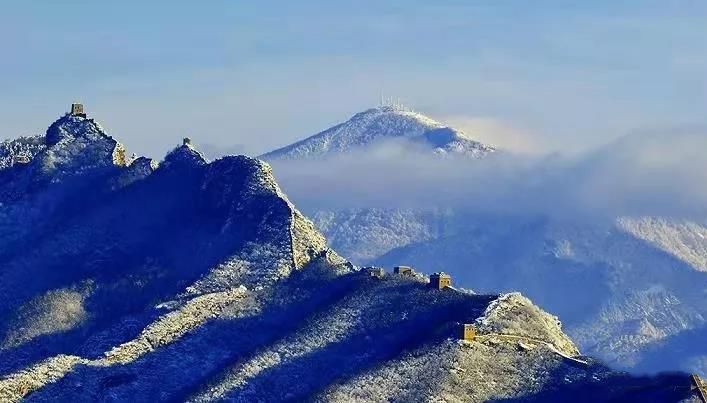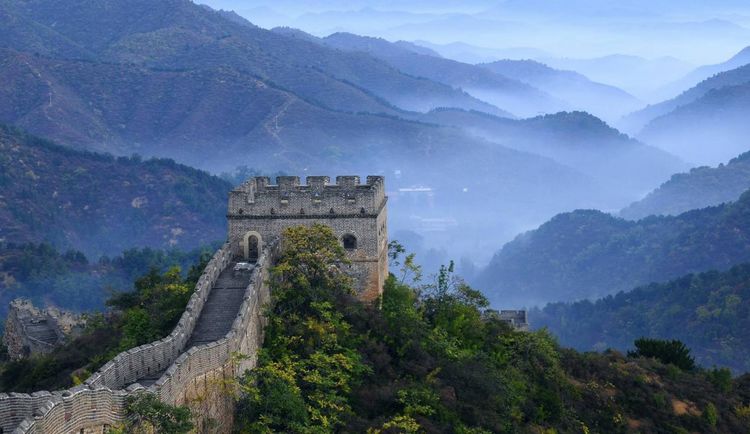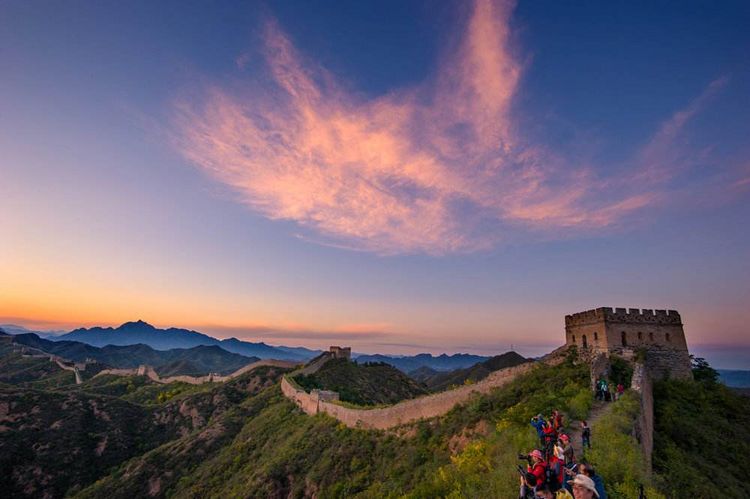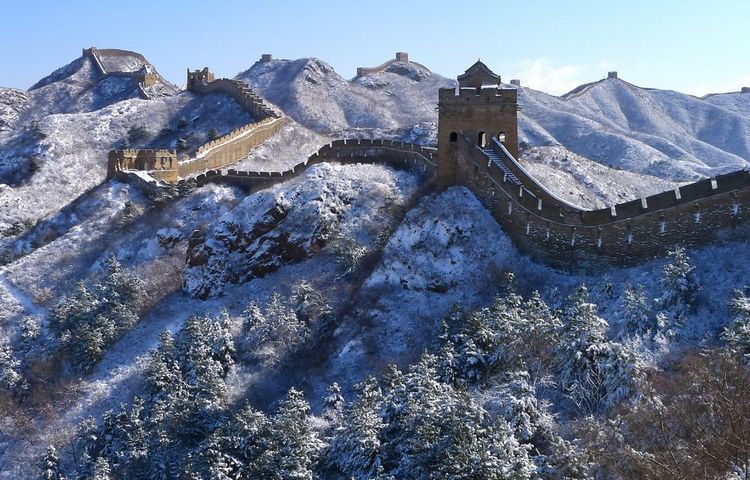 Activity place: Chengde, Hebei

Activity date: Every Saturday
2th trip: Mar 2nd

3th trip: Mar. 9th

4th trip: Mar.16th

5th trip: Mar.23th

6th trip: Mar.30th
Meeting point 1: Weigongcun subway station, Exit B
Meeting time:  6:50
Leaving time:  6:55(no waiting)
Meeting point 2: South gate of BLCU
Meeting time:  7:05
Leaving time:  7:10(no waiting)
Meeting point 3: Huixinxijienankou subway station, Exit B
Meeting time:  7:20
Leaving time:  7:25(no waiting)
Back time: 16:00 pm 
Traffic tools: Travelling Bus
Trip Fee: Round Bus fee+CET Guide Fee+Insurance fee
Normal Price:125 RMB

Discount Price: 105RMB/pax if 3 or more than 3 seats booked together
Participants: Min 20, Max 50 (if less than 20 participants, this trip will be cancelled)
Booking Hotline: Luff 17801203127 (English & Mandarin)
Statement: No changing to other CETtrips or refund within 24 hours of departure.
Cost includes

1. Transportation: round-trip fare. 
2, give high-value outdoor insurance, and the blue sky rescue team is on standby to escort you (please fill in the valid ID number)
Cost does not include
1, bring your own lunch, please bring the right amount of road meals and water
2. Ticket of Jinshan ling Great Wall (55yuan per person)
3. One-way price of scenic sightseeing car: 10 yuan
4, personal expenses excluding expenses
Note: Many people can order group meals, please contact Leader in advance if you need.
Book Your Tickets Online

Press this QR Code and Extract it to book your seat.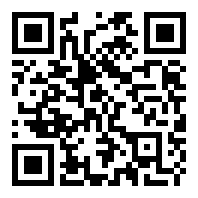 If this booking link is available for you to book, it means Seats are available! if this QR code is closed, it means no seats available.
How to join our this trip wechat group after you booked?
If you pay by Alipay: after you finish the payment , then go back to wechat page, wait for a second, you will see our wechat group QR code.

If you pay by wechat: after you finish the payment, then click "Done"or  完成,then you will see our wechat group QR code.

If you failed to join in this trip wechat group, please scan the QR code again and you will see our trip leaders contacts, contact him/her to join our activity group
2019 Inner Mongolia | 3 Days Grassland+Desert Exploration Tour
Click the pic get the details about the trip
Trip Schedule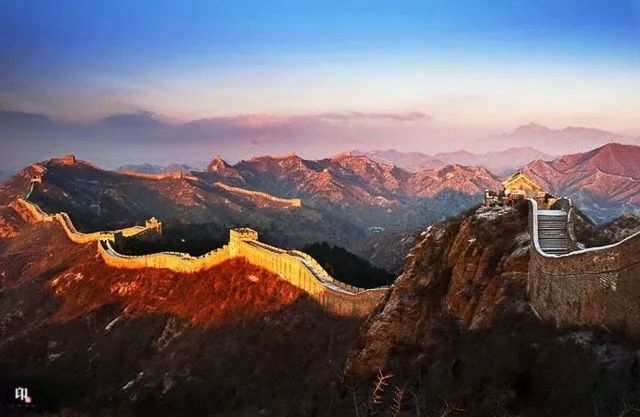 07:30 Depart from Beijing to Scenic Spot.

No stoping on the way, please drink less water on the bus, it is hard to find a toilet on the way, so kind reminder that plz go to bathroom before you get on our bus.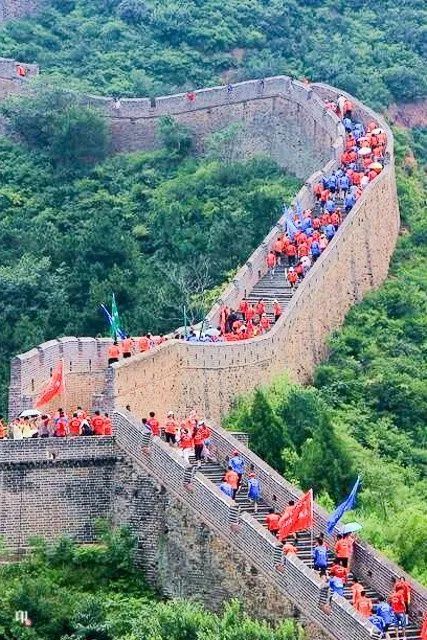 10:00 Arrive at the Scenic Spot
Our bus will be parked at the parking lot, and then our trip leader will go to buy the entrance tickets for you and during the waiting time, lets have a group pic. Go to the toilet before you get inside.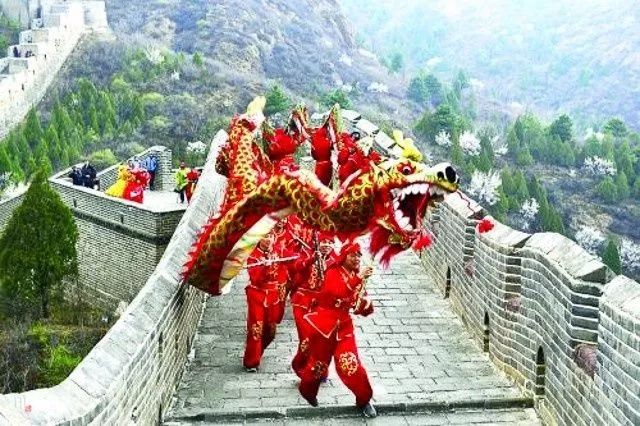 10:30-16:00 Hiking on the Great Wall
Enjoy the beautiful and colorful mountian around the Great Wall, please prepare your lunch and enough water in advacne, food and water inside is a little bit expensive 

16:00 Go back to beijing
We suppose to arrive at 18:00 if no traffic jams
HIking routes
The Great Wall of China is a must-go attraction for anyone traveling to Beijing, and Jinshanling Section of the wall is known as the most essential site. Besides, compare with other sections of the Great Wall, Jinshanling keeps its original appearance better, so while you visit Jinshanling Great Wall, you will have a nice feeling of immemorial pureness. And it is less crowded. What's more, it is easier to climb, and you can hike from Jinshanling to Simatai west directly, which will take you about 4 hours.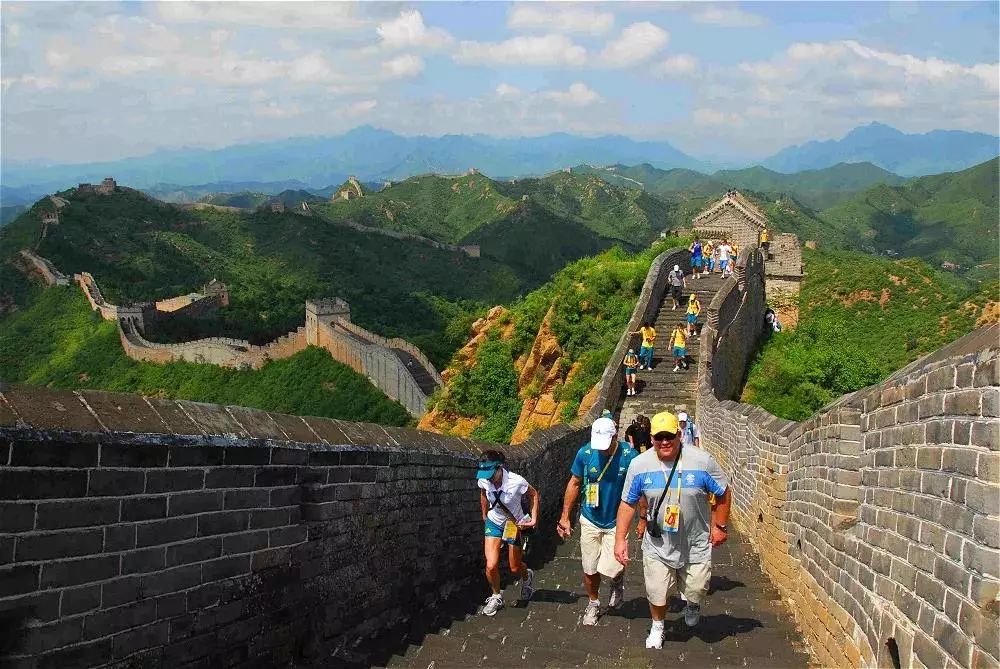 Jinshanling Great Wall is one of the typical and well-preserved Great Wall of Ming Dynasty, located on the boundary between Miyun County of Beijing and Luanping County of Hebei Province, about 130 km northeast of Beijing City. It got the name "Jinshanling" because it passes the Big & Small Golden Mountain Ridges.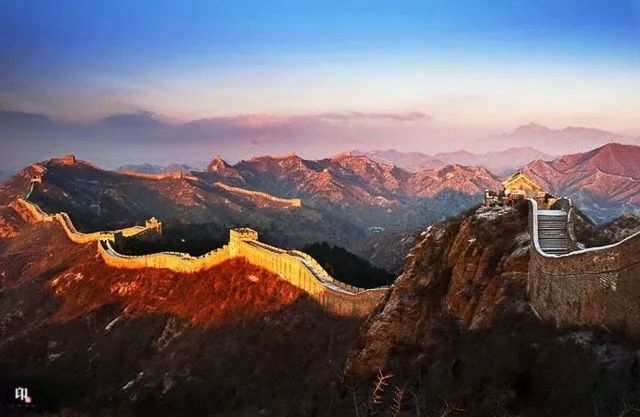 History of the Jinshanling Great Wall
During the Ming Dynasty, Jinshanling Great Wall was first built by General Xuda in 1368. But the gentle gradient makes it a vulnerable spot, which means the Jinshanling section, is easy to attack but difficult to defend. Then, it was renovated and expanded by General Qijiguang and the local governor Tanlun in 1567, the wall become more solid, the watchtowers are taller and more concentrated.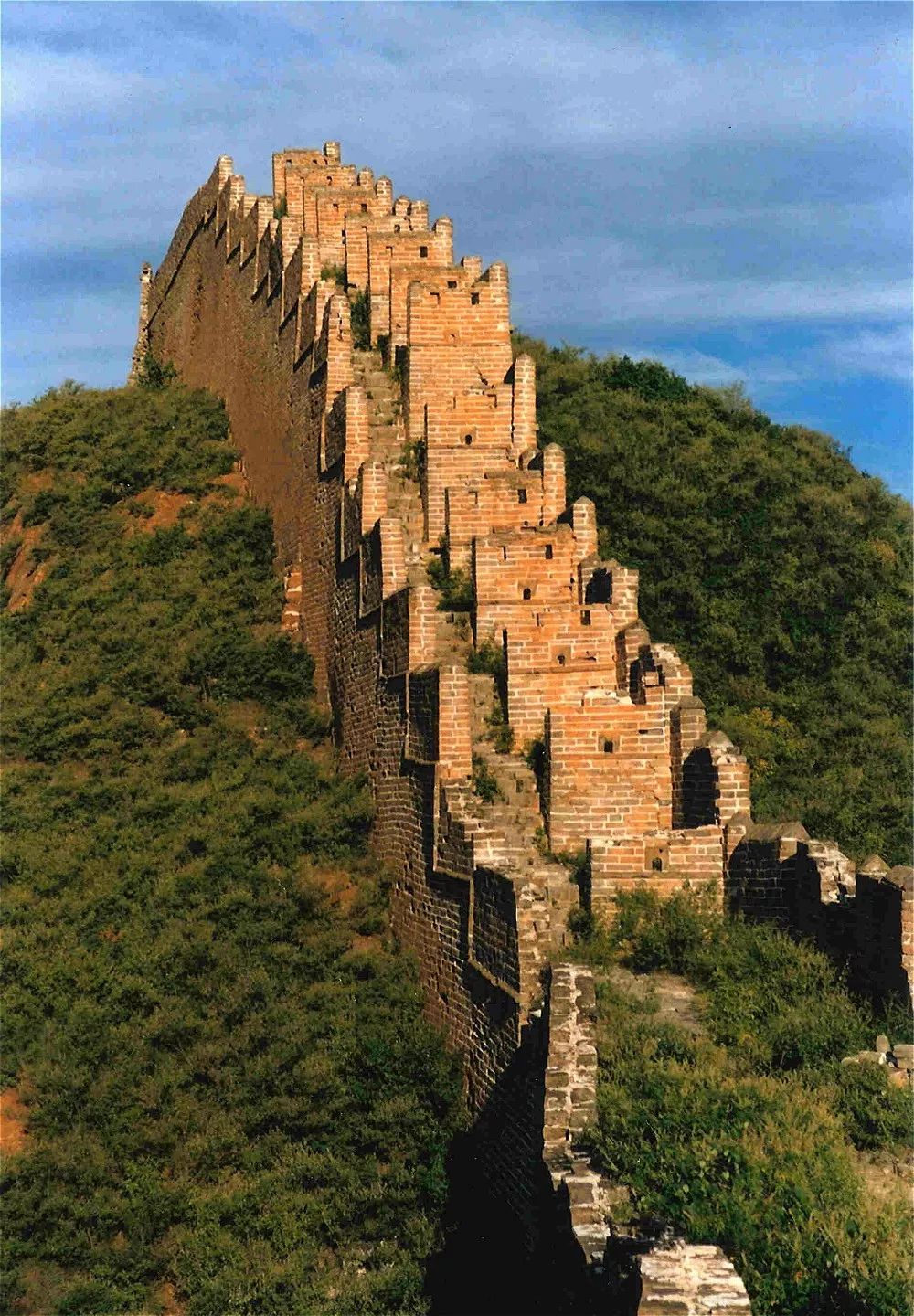 What to See & Do
Shooting Pictures on the Jinshanling Great Wall
Viewing from the highest watchtower, the Jinshanling Great Wall looks like a giant dragon, snaking its way along the mountain ridges. And it is less crowded, more wild and original. The scenery varies from season to season. In spring, wild flowers fully blossoming all over the mountain with full aroma. In summer, numerous green trees are shrouded in clouds and mist. In autumn, mountains of maple trees grow, the leaves turn several brilliant hues of red in the golden sunshine, like burning torches, making the fruitful autumn more colorful. In winter, the wall and mountains are all covered with snow, which become a silver world.

Hiking & Exploring the Popular Scenic Spots on the Jinshanling Great Wall
The best way to visit Jinshanling Great Wall is hiking. The Jinshanling section is a perfect fusion of military defense and architectural art. In this section, there are some popular sites you should not miss, such as Heigu Tower, General Tower, Flower Tower, Eastern Five-window Tower, Zhuanduo Pass, Big Jinshan Tower, Small Jinshan Tower, Corner Tower, Kylin Screen Wall, Text Bricks and so on. While you climbing the Jinshanling Great Wall, you can not only enjoy the stunning views on the wall, but also get an in-depth understanding of the wisdom of military science in ancient China. If you don't want to climb, cable cars and shuttle buses are available for you to avoid the physically strenuous trek up to the wall.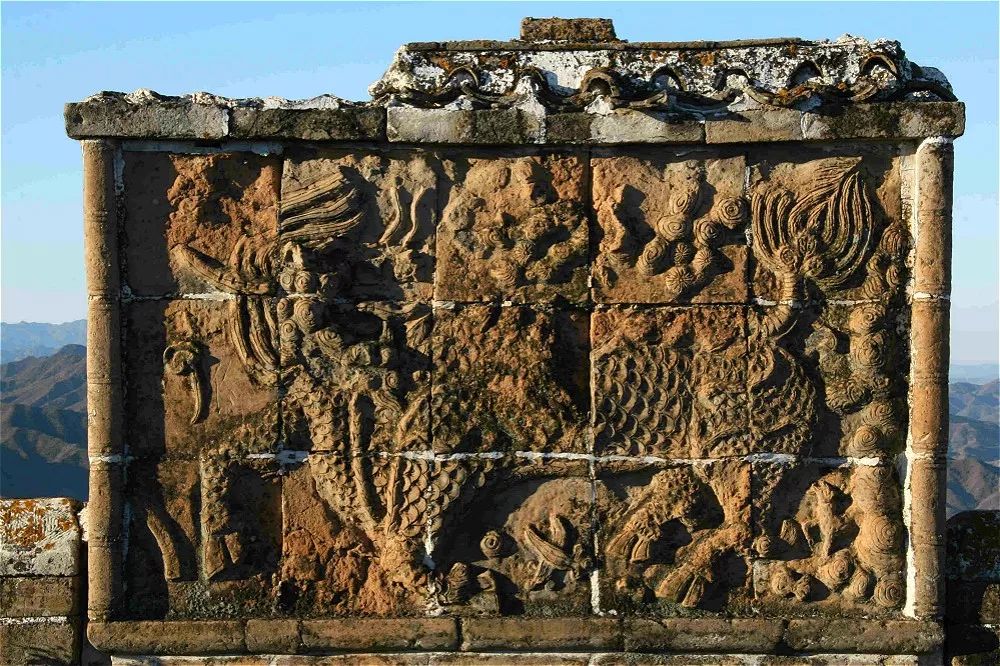 In the face of the Great Wall, more and more variety of languages "tour" graffiti, fourteen watchtowers of the Great Wall on the west side of North shop room, set up a graffiti area, covered with a variety of tourists signature and message.

Note: In case of rain, traffic jam or any other unpredictable situations, CET reserves the rights to adjust the schedule.