为了鼓励更多的人参与到自由互联网的开发,我们最新推出了
GreatFire悬赏计划
,请参赛者在下列任务中任选其中一个或多个,完成其中的任务目标,即可获得对应金额的奖励。
Mar.23th 88RMB | Forbidden City Exploration Tour
# CETtrips #
Deep Tour for Qingming Festival
Click the links to Get the details!
Forbidden City Exploration Tour
Forbidden City, located in the center of Beijing, is the largest, best-preserved in theworld. The Forbidden City used to be the imperial palace of Ming Dynasty whichbegan to be built in 1406 AD and completed in 1420 AD with toilsome work oftens of thousands of laborers. There is a moat with the length of 52 metersaround the palace. In this way, the palace becomes a strong and impregnablecastle. The building complex was laid out very precisely in accordance with afeudal code of architectural hierarchy which designated specific feature forreflecting the paramount authority and status of the emperor.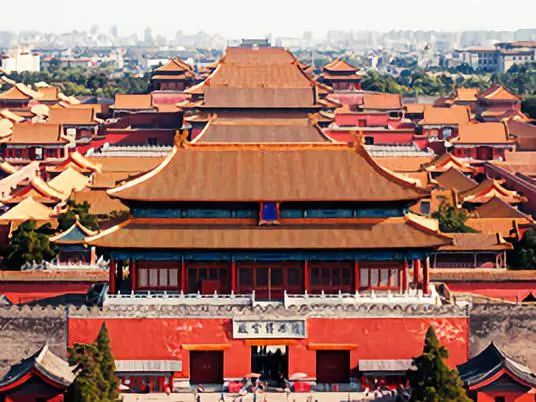 Activity place: Forbidden city, Beijing
Activity date: Mar.23th
Meeting point: subway station, Tiananmen East, Exit B
Meeting time: 13:50
Back time: 18:00
Trip Fee: Forbidden City Entrance fee + English Guide Fee+ Insurance fee
Normal Price: 128RMB

Group Discount: 88RMB if 3 or more than 3 ppl booked togehter 

VIP Price: 88RMB  
Participants: Min 5, Max 40
Booking Hotline:  15510307192 (if you have any problem about this trip, please call us)
Statement: No changing to other CETtrips or refund within 24 hours of departure.

Note:
The trip fee  included the entrance ticket fee, 40RMB.

Professional Forbidden City tour guide

Please prepare enough water and food for your lunch.

Take your student book if you have (Only undergraduate student book of Chinese University works for most scenic spots )
Book Your Tickets Online
Press this QR Code and Extract it to book your seat.
If this booking link is available for you to book, it means Seats are available! if this QR code is closed, it means no seats available.
How to join our this trip wechat group after you booked?
If you pay by Alipay: after you finish the payment , then go back to wechat page, wait for a second, you will see our wechat group QR code.

If you pay by wechat: after you finish the payment, then click "Done"or  完成,then you will see our wechat group QR code.

If you failed to join in this trip wechat group, please scan the QR code again and you will see our trip leaders contacts, contact him/her to join our activity group.
Apr.5th-7th Qingming Festival
 Inner Mongolia | 3 Days Grassland+Desert Exploration Tour
Click the pic get the details about the trip
# CETtrips #
Click the links to Get the details!