为了鼓励更多的人参与到自由互联网的开发,我们最新推出了
GreatFire悬赏计划
,请参赛者在下列任务中任选其中一个或多个,完成其中的任务目标,即可获得对应金额的奖励。
Apr.6th-7th Yuetuo Island | Maldives in China+Villa
# CETtrips #
Deep Tour for Qingming Festival
Click the links to Get the details!
A Happy Island- Yuetuo Island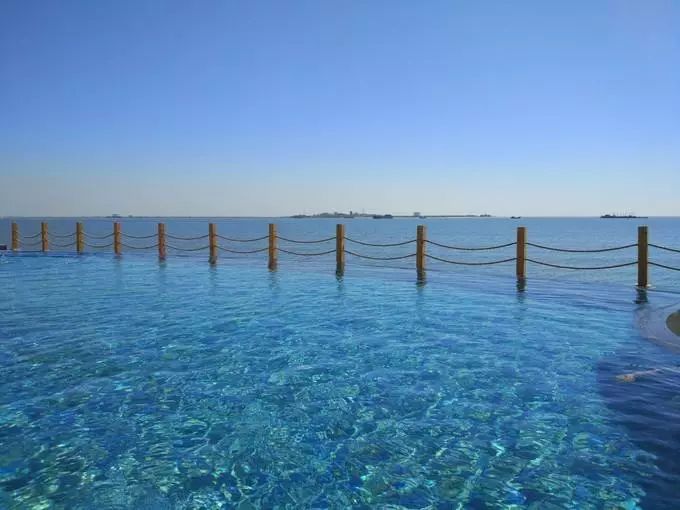 Yuetuo Island is Beijing's closest sea island and a great spot for a weekend holiday. The island's name means "Moon Lamp" in Chinese and it is located in Hebei Province's Tangshan Yueting county, in the southwest corner of the Bohai Bay. This island is known throughout northern China as the most interesting nearby maritime region because of both its tourist attractions and its abundance of wildlife.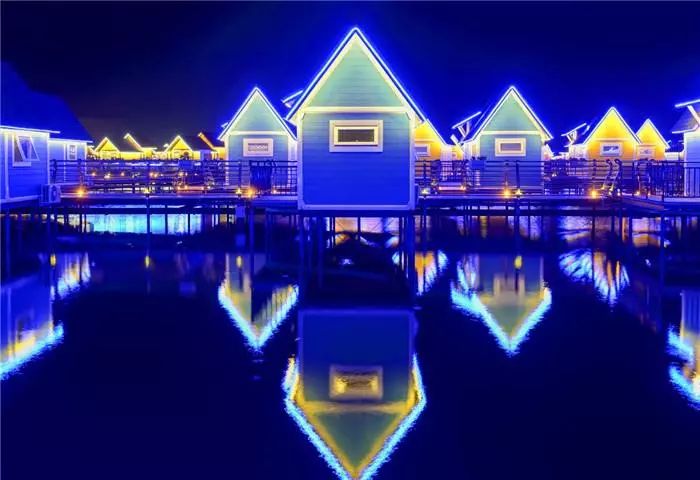 The island is surrounded on all sides by deep bluish-green sea, making it a perfect destination for those looking to beat the city heat. The interior of the island is actually closed to the public, making it a true undisturbed natural paradise. City folk flock here to enjoy the beautiful surf as well as to sunbath on the sandy beaches. There are also nature walks and various annual events to keep the masses coming back for more. The Dutch-inspired wooden sea huts make great beachside accommodations and are just one of the many distinguishing features of this island getaway. Don't be surprised to catch a glimpse of green meadows and peaceful windmills in the distance. All of this is part of the magical scenery on Yuetuo Island.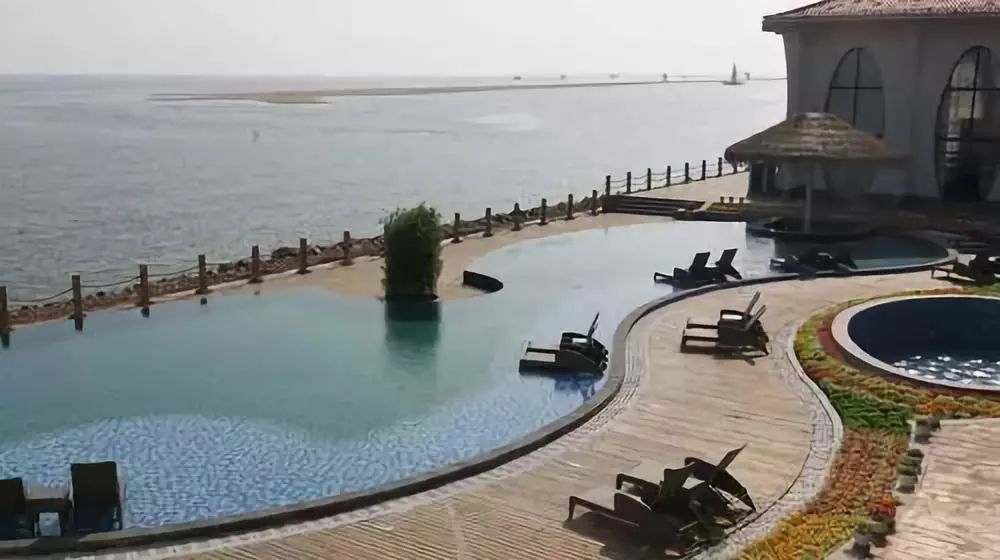 In summer, I can find an island withmy love, a cabin on the water, blow the wind on the beach, and surf in the sea.What a romantic thing it is. It's not hard to do it. You don't have to go toHawaii in the Pacific, and you don't have to go to Maldives in Southeast Asia.It's in the Gulf of Bohai, in the CET trips - the northern small Maldives, you can also feel the romance.
Encounter small Maldives in China-Moon Island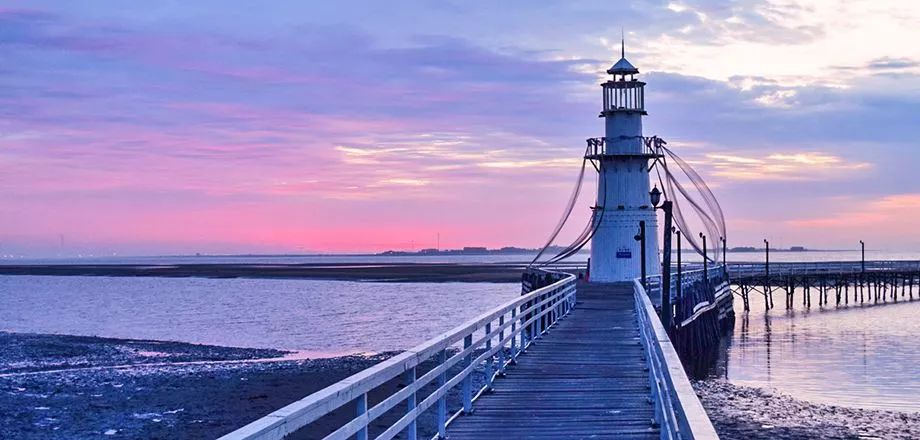 Activity place:Hebei province,China
Activity date: 
Meeting point 1:Weigongchun subway station, line 4, Exit B 

Meeting time: 6:35am
Leaving time: 6:40 (no waiting)
Meeting point 2:South gate of BLCU
Meeting time: 7:00am 

Leaving time: 7:05(no waiting)
Meeting point 3: Huixinxijie Nankou Subway Station, Exit B
Meeting time: 7:25am

Leaving time: 7:30(no waiting)
Trip fee:  Round Bus+Hotel+Tickets+Meals+CET Guide+Insurance
Noraml Price: 639RMB, pay dposit 339RMB/paxon.

Group Discount: 599RMB/pax if 3 or more than 3 seats booked together,pay deposit 299RMB/pax.

VIP Price: 599RMB, pay deposit 299RMB/pax.

Note: The left 300RMB trip fee will be collected one day before the trip.

Kids Price: 399RMB  pay the deposit fee 99RMB/pax when you book the trip.the balance 300RMB will be collected on the bus.(Below 1.1meters or you will pay full price)
Participants: Min 20, Max 45 (if less than 20 participants, this trip has to be cancelled)

Booking Hotline: Monica18501354500 (English & Mandarin)

Statement: No refund or change to the other CETtrips within 3 days before this trip.
Book Your Tickets Online
Press this QR Code and Extract it to book your seat.


If this booking link is available for you to book, it means Seats are available! if this QR code is closed, it means no seats available.
How to join our this trip wechat group after you booked?
If you pay by Alipay: after you finish the payment , then go back to wechat page, wait for a second, you will see our wechat group QR code.

If you pay by wechat: after you finish the payment, then click "Done"or  完成,then you will see our wechat group QR code.

If you failed to join in this trip wechat group, please scan the QR code again and you will see our trip leaders contacts, contact him/her to join our activity group.
How to refund if you want to cancel this trip after you booked?

If you cancel this trip within 3 days before depature, no refund.


Get your refund from our trip leader in the wechat group.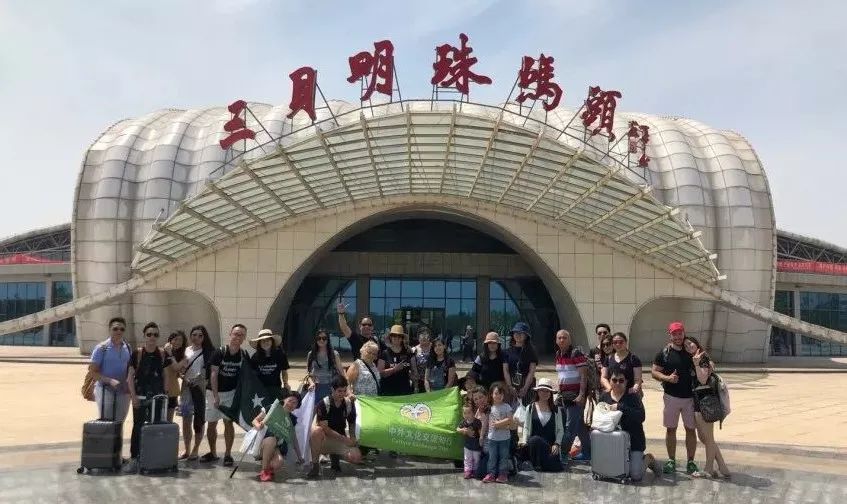 Statement About the Trip Fee
What is included in the cost?
Travelling bus for two days

One night in Island with vila for two people(two double beds in the villa for two people)Only once to live here about this discount in 2019

Moon island+round boat tickets 120 RMB

Bodhi island entrance ticket fee 50 RMB

Hot Spring ticket fee on the sea beach 68RMB

Bodhi Island transport fee 30RMB

One breakfast and one dinner

Two days outdoor insurance

CET guide's service
What is not included in the cost?
Yuetuo island transport fee ;20RMB


 Personal expenditures

Please Note:

The first day and second day lunch we will have it in the service area by your own expense. Because this island is remote and we couldn't find a good area to have this two lunch,thanks for your understanding.

Apr.5th-7th Qingming Festival
 Inner Mongolia | 3 Days Grassland+Desert Exploration Tour
Click the pic get the details about the trip
Trip overview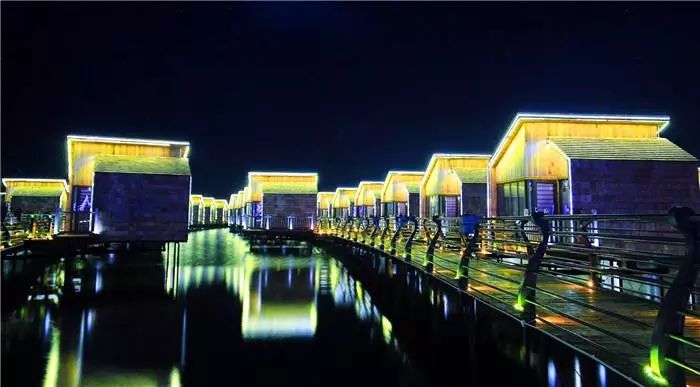 Day one:Beijing-Yuetuo Island
7:30 departure from BJ, the entire high-speed four hours after the arrival of theTangshan Bay International Tourism Island.
12:00  travel air conditioning bus to fish Tsim Wharf, a little rest after a cruise to Holland amorous feelings of the island.
At 13:30, the comfortable cruise ship arrived at the Yuetuo Island scenic spot for about 30 minutes. (a clean and warm cabin, three or five friends can play cards,chat, can take a large group of seagulls on the wharf foraging, Yang Guangsa inthe pure sea - very beautiful is a magnificent, the moon goddess warm waitingfor the arrival of tourists)
At 14:00 after boarding the island, then check in villa.
At 14:30 the island's fragrance garden house looks for its own Holland style wooden house, which is a Holland style decoration. It's very warm and quiet. Eachvilla has air conditioning, toiletries are readily available, very magnificence.
At 15:00 a hot spring, a unique island hot spring in Yuetuo Island. According tothe national professional accreditation, the hot springs here are weaklyalkaline water and pH value is 8, which is a long life water that can be directly consumed. Experience is in the hot spring, the heart is like the sea.
At 16:30 take the camera to the Dutch-style wooden house area to take photo. Walk alongShantao Pavilion Villas, water chalet area, central square, magnificent church.With the winding path to the island to watch Holland Windmill, HollandDrawbridge, multicolored beach, reeds. Under the Banyan tree to make your goodwishes. Like photography of tourists in the sky to shoot the beautiful island sunset----blue skies, pure seawater, the vast tidal flat, the beach to pick up colorfulshells, giant habitat crab, looked up and watched the wind fly the Petrel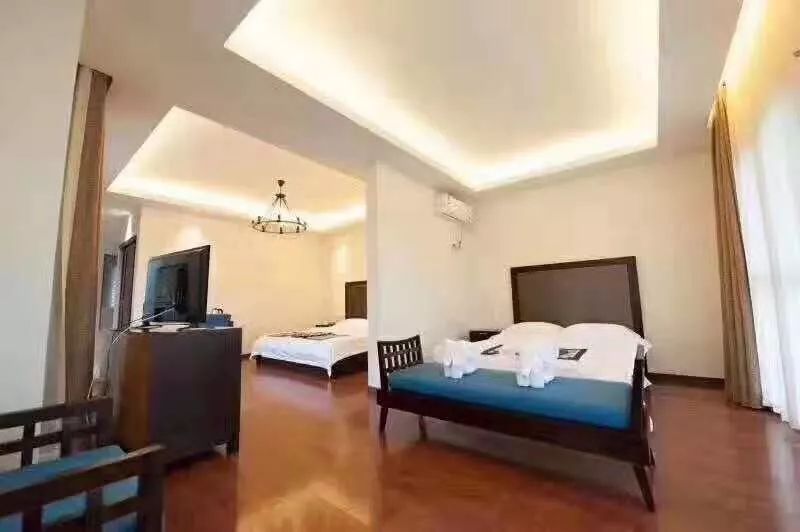 At 18:30 dinner together.
19:00 Filming the island of the Beautifuldream, romantic night (can shoot 50 minutes not repeating) to see the stars,listen to the sound, and make a vow....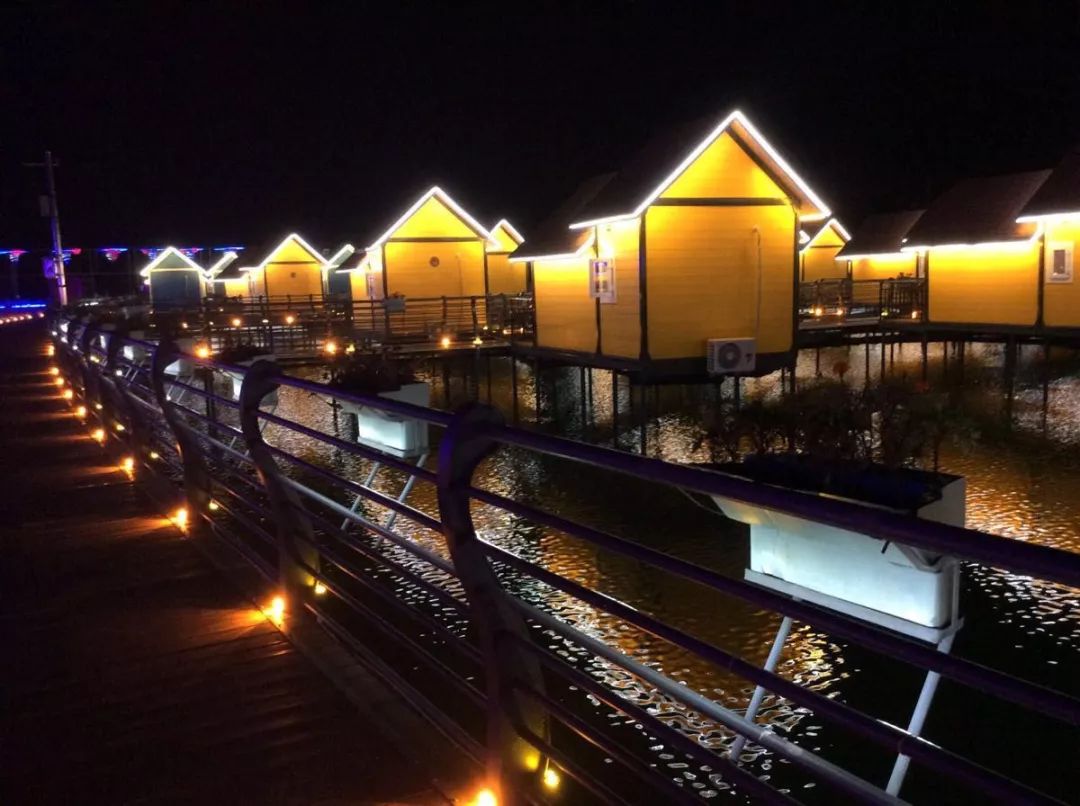 Day two:Moon island(Yuetuo island)---Bodhi island
5:00 the morning by the seaside watch the Sunrise (voluntary)
6:00 breakfast time and check-out
8:00 by boat, back to the pier, then head to "Bodhi Island" by boat, BodhiIsland planted large and small banyan tree, each banyan tree is like a wizard,red ribbon hanging in the branches, carrying countless blessings and wishesaboard the Bodhi Island , many temples, courtyard, um is self-cultivation,meditation indifferent to the perfect place to enter each temple, Zhong gurelative, King Hall is located in which, then the main halls, towering ancienttrees, thick branches of Buddhism in the quiet place as if able to hear thevoice of the heart;
13:00by bus, back to Beijing, the end of a pleasant island trip;
we are supposed to arrive in Beijing by 19:00
Note: In case of rain, traffic jam or any other unpredictable situations, CET reserves the rights to adjust the schedule.