为了鼓励更多的人参与到自由互联网的开发,我们最新推出了
GreatFire悬赏计划
,请参赛者在下列任务中任选其中一个或多个,完成其中的任务目标,即可获得对应金额的奖励。
Every Day Half Discount! | Indoor Surfing Experience in Beijing!
Are you ready to tame the wave?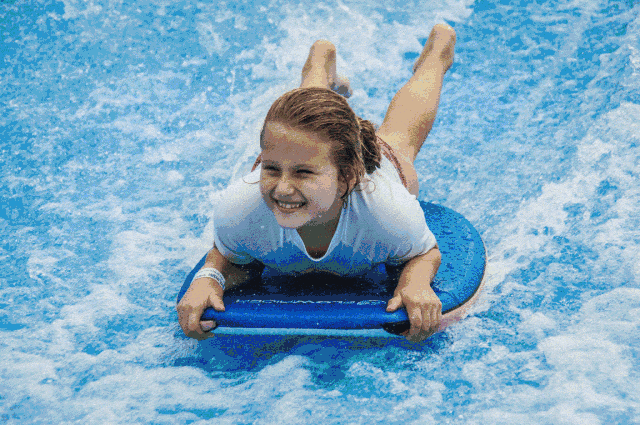 Are You Fit To Surf?
You are able to take part if:
You are ready to be challenged and have fun!
If you over 107cm in height (you must be over 137cm to try stand up riding)
You are active, participate in sports from time to time, and feel fit.
You are not under medical supervision and your ability to move isn't restricted.
You have no alcohol in your blood.
Special caution should be taken with:
Back problems/disc problems
Discloated shoulders in the past
Freshly-stitched wounds
Osteoporosis or similar bone illnesses
Heart problems
Pregnancy
If you are concerned about any of the above statements or need to let a member of staff know something it is important that you do this before booking. Please contact us: 18811533576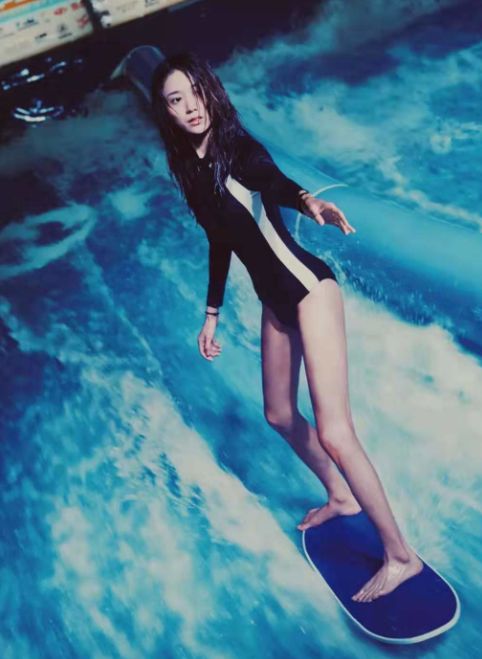 Activity date: Every day (13:00-20:00) Please make reservation at least one day before trip.
Option 1:
Arrival Time 13:30(Don't be late! )
training 13:45
Surfing14:00-14:30
Option 2:
Arrival Time 15:00(Don't be late!)
training 15:15
Surfing 15:30-16:00
Option 3: 
Arrival Time 16:30(Don't be late!)
training 16:45
Surfing 17:00-17:30
Option 4: 
Arrival Time 18:00(Don't be late!)
training 18:15
Surfing 18:30-19:00
Traffic tools:Subway
Trip Fee: Entrance Tickets+Insurance
Normal Price: 398RMB

Group Discount: 109RMB if 3 or more than 3 ppl booked togehter

Participants: Min 1 (confirmed)

Booking Hotline: Echo 18811533576  (English & Mandarin)
Statement: No changing to other CETtrips or refund coz of discount ticket!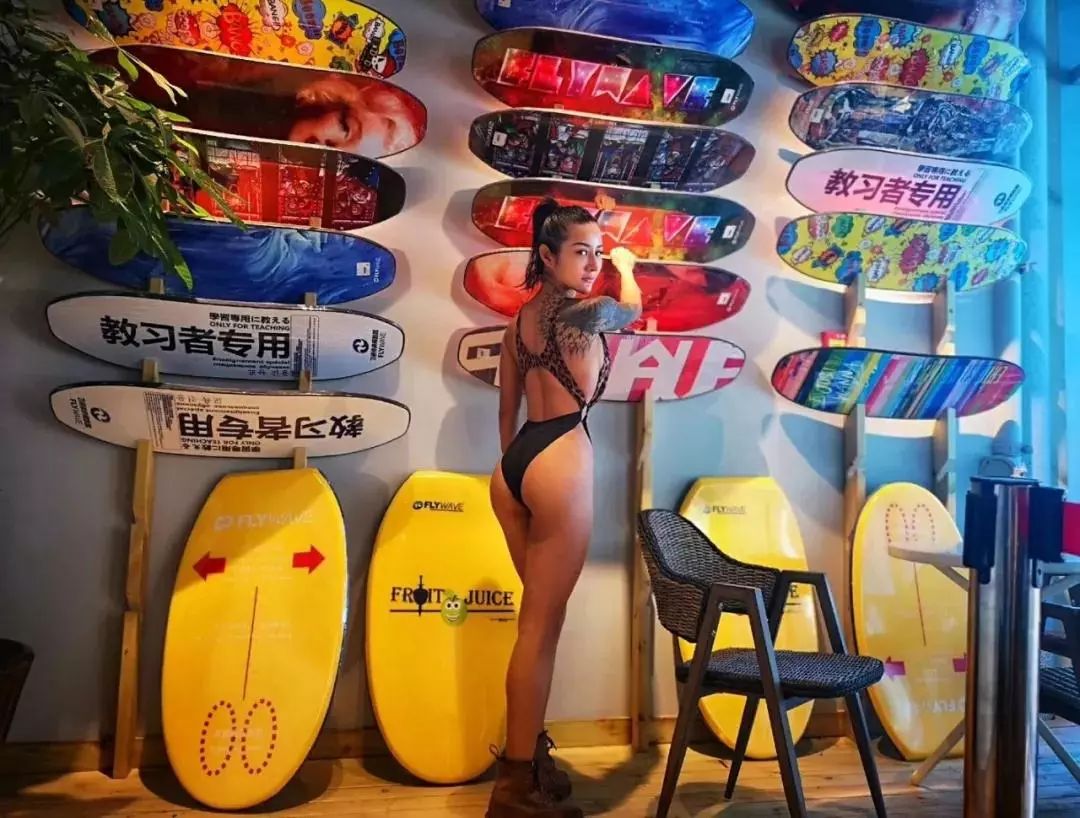 【Include】
1. Surfing Ticket worth 398RMB
2.Experienced  instructors fee - 45mins
【Exclude】
1、meals or self-expense
2、subway fee
【Tips】
Please prepare swimwear, a towel, slippers and stuff to shower with.
Meeting Point:
Boomgar wavorhouse Surfing, 24-hour Gear Field, Dingfu Village, Chaoyang District, Beijing  
How: 
Communication University of China, line Batong
or Dalianpo, Line 6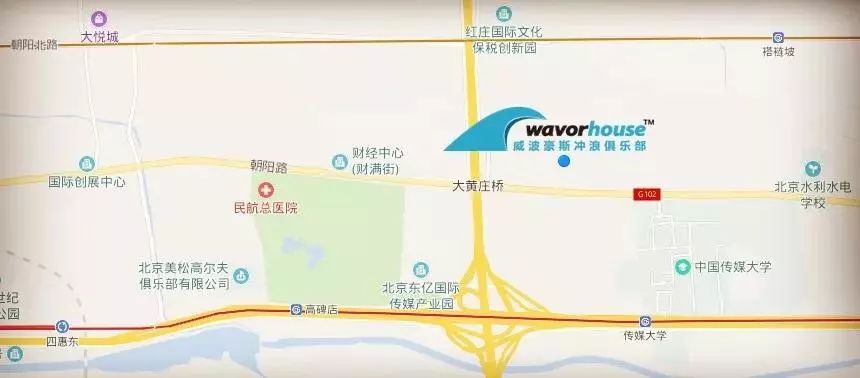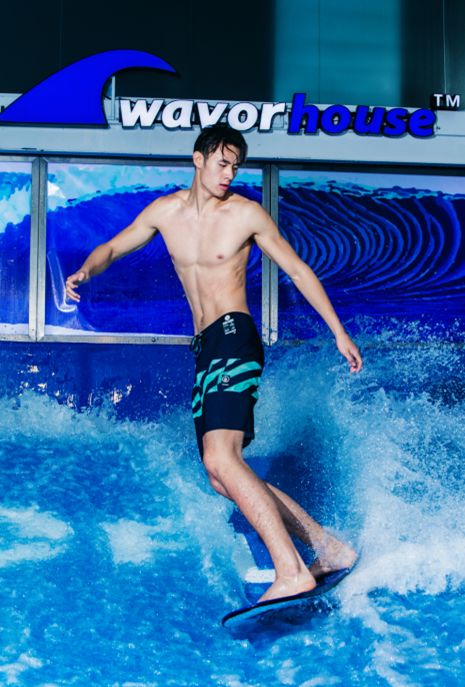 What is the minimum agethat you have to be to surf?
The minimum age for surfing is 6 years old. We will not force anyone to take part in theactivity, but we will do everything we can to ensure all participants feelconfident and at ease.
Is there a minimum height for taking part in a surfing experience?
 All participants must be a minimum of 107cm tall forbodyboarding and a minimum of 132cm to attempt stand up riding.
What equipment do we need?
 The site supplies the boards you need to ride the wave. There isno separate charge or hire fee for these. All you need to bring is swimwear, atowel, slippers and stuff to shower with.
Will I get wet?
 YES! It is a water-based activity, so yes, your hair will getwet!
Do I have to be able to swim?
No. The water is only a few inches deep and travels over ataught membrane surface which acts to cushion any falls. There is no deep waterinvolved.
Do I have to be able to surf?
No. 75% of the people that come to site have never participatedin any board-based watersports before. All of sessions are run by ourexperienced instructors who take you through everything step by step to ensure you have fun!
Can I wear glasses or contact lenses?
Due to the speed of the water glasses are not permitted on theride. Contact lenses are allowed although if they do fall out it is inevitablethat they will be lost and non-returnable.
Is the water cold or chlorinated?
The water is just like your local swimming pool. It ischemically chlorinated to keep it clean and safe for everyone. The water runsat approximately 24 degrees celsius.
Will I have an instructor?
Yes, the experienced instructors are there to guide you throughyour experience and to ensure the safety of all participants.
Can I leave my children and come back later?
No. All under 18's must be accompanied by an adult at all times.Adults are not required to participate in the experience, they can simplyspectate. Whilst taking part in the activity the instructors andstaff control the environment, however there must be a responsible adult onhand.