# CETtrips #
Click the links to Get the details!
3-Day to Changdao Island-Fairyland in Bohai
(CETtrip to Changdao island 2017-05-27 from Miracle)
Changdao Island lies between the Jiaodong and the Liaodong Peninsula. There are totally 32 islands, each with different features.
Changdao Island has fantastic rocks, elegant scenery, warm climate and rich tour resources such as the Half Moon Bay, the Jiuzhang Cliff, the Wangfu Rock, the Forest Park, the Changshan End, the Pagoda Rock, the Dragon-claw Hill, the Mituo Rock, the Daheishan Island (Big Black Hill Island), the Birds Island, the Temple Island, the Birds Exhibition Center and the Boundary Memorial of the Yellow Sea and Bohai Sea.
Activity place: Changdao Island,Shandong province
Activity date:
First Trip: Apr.30-May.3rd, Labour Holiday (leave at Jun.6th night)

Second Trip: Jun.6th-9th Dragon Boat Festival (leave at Jun.6th night)
Meeting point 1: South Gate of BLCU
Meeting time: 05:00pm
Leaving time: 05:05pm
Meeting point 2:Huixinxijienankou subway station, Exit B

Meeting time: 05:35pm
Leaving time: 05:40
Traffic tools: Travelling Bus

Trip Fee: Round Bus+Meals+Hotel+CET Party
Normal Price: 725RMB/pax, pay the deposit fee 225RMB when you booked this trip

VIP Price: 695RMB/pax (How to join CET VIP?) pay the deposite fee 195RMB when you booked this trip.

Group Discount: 695RMB/pax if 3 or more than 3 ppl booked together, pay the deposite fee 195RMB when you booked this trip.

About the left fee: Pay the left fee 500RMB when you get on our bus.
Participants: Min 20, Max 45 (if less than 20 participants, this trip has to be cancelled)

Booking Hotline: 18514204269/18514203469 (English & Mandarin)

Statement: No refund or change to the other CETtrips within 3 days before this trip.
Book your seat Online
Press this QR Code and Extract it to book your seat.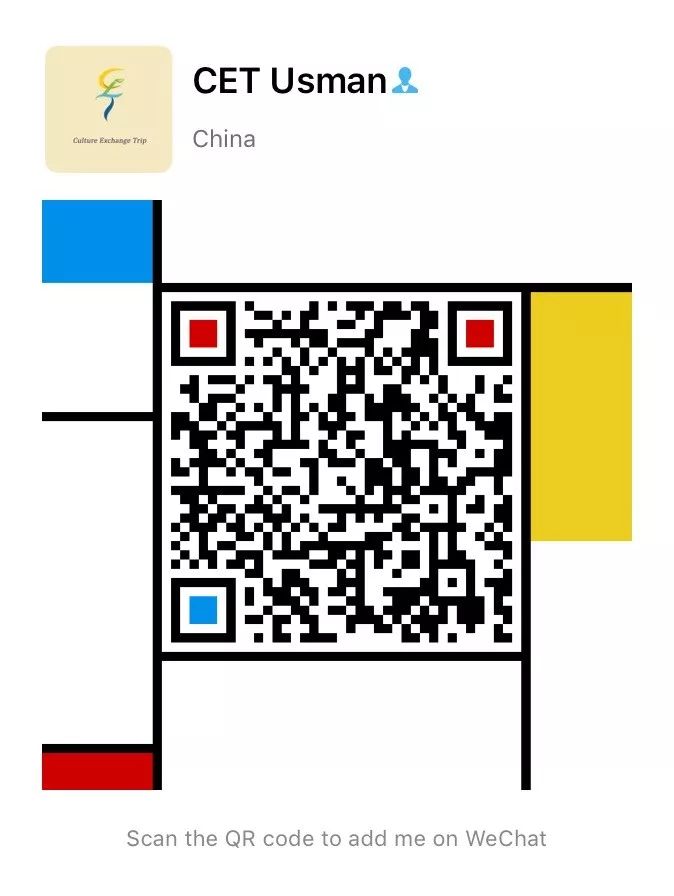 If this link is available for you to book, it means we have seats available.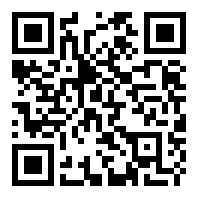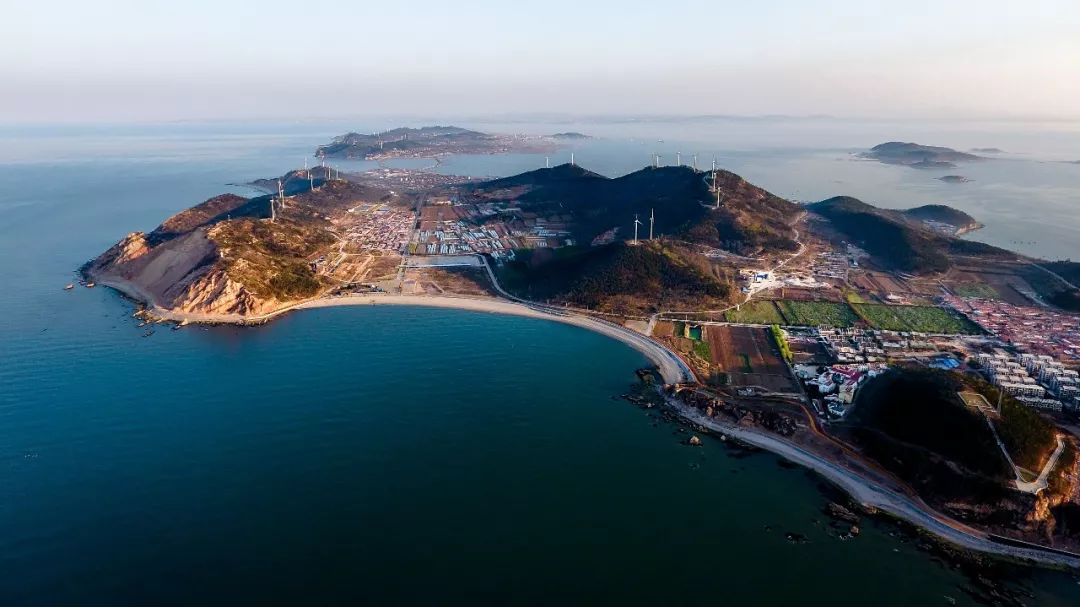 Statement about the trip fee
Trip fee include:
Round Traveling Bus tickets
Hotel: Two nights hostel(2 or 3 people share one room; independent washroom in the room.) and 3 meals for each day included

Free travelling gifts to make your rest in the bus more comfortable

4 day outdoor insurance

Culture exchange party including drinking and snacks

Local Tour Guide's service and CET English Speaking Guide
Trip fee doesn't include
Ferryboat ticket from Penglai to Changdao island: 90 RMB for Round Way

Transportation fee in the island: 40RMB per one ( Because the small island will be very crowded during the holiday, we will not take our big travelling bus to land on)

Discounted through ticket of all the senic spots in changdao Island: 160RMB per one(original price is 180RMB/Person)

The fee of cruise out to the sea 180RMB/person as group price (original price is 230RMB/Person) Sometimes it will be closed to foreigners, if it happens, we have to cancel this program.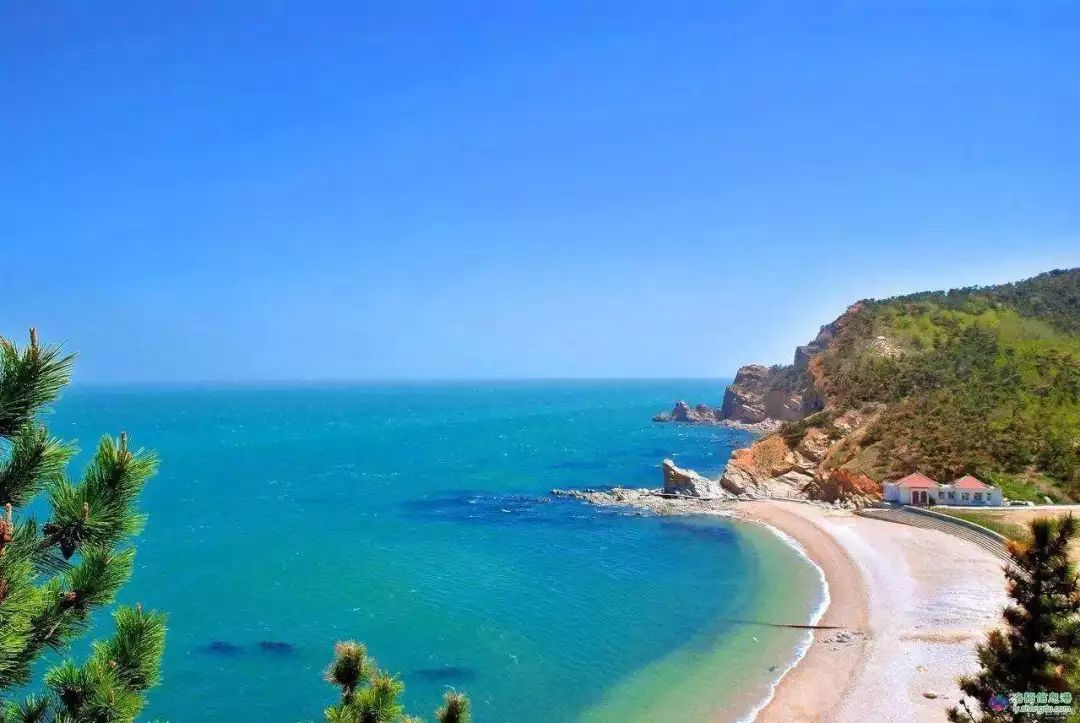 Notes

Food: Please take some snacks during the trip as we will spend a lot of time on bus. Bring enough cash because ATM is not available everywhere at local attractions.

Things to bring: Passport; Student card or book; cash; Waterproof jacket and trousers;Warm clothes in case it gets chilly Sturdy shoes, hiking boots if possible; Camera and charger, batteries; Mobile phone, charger; Hayfever medication; Tissues and wipes.

If you want to have a try to be a fishermen to fish in the sea, please contact us in advance, we can rent a fishing boat to the sea, each ship costs 200 RMB/hour, a boat can hold 8-10 people.
Full Itinerary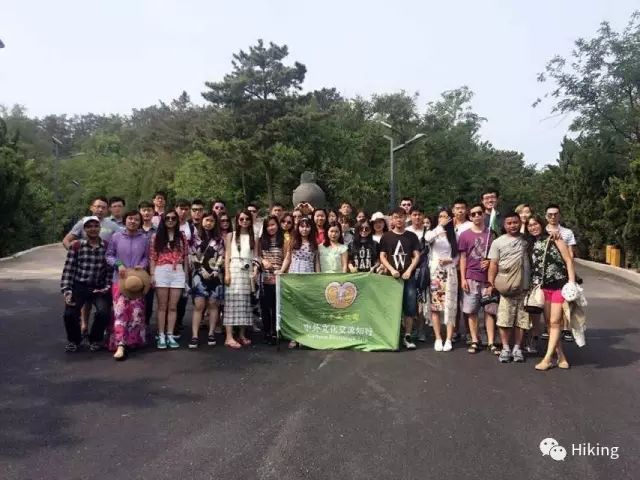 【Day 1】Beijing to Penglai

Leaving beijing to Penglai. We will spend 9hours (3 hours rest on the expressway service area), and we suppose to arrive at Penglai at 8:00am next day if there is no traffic jam.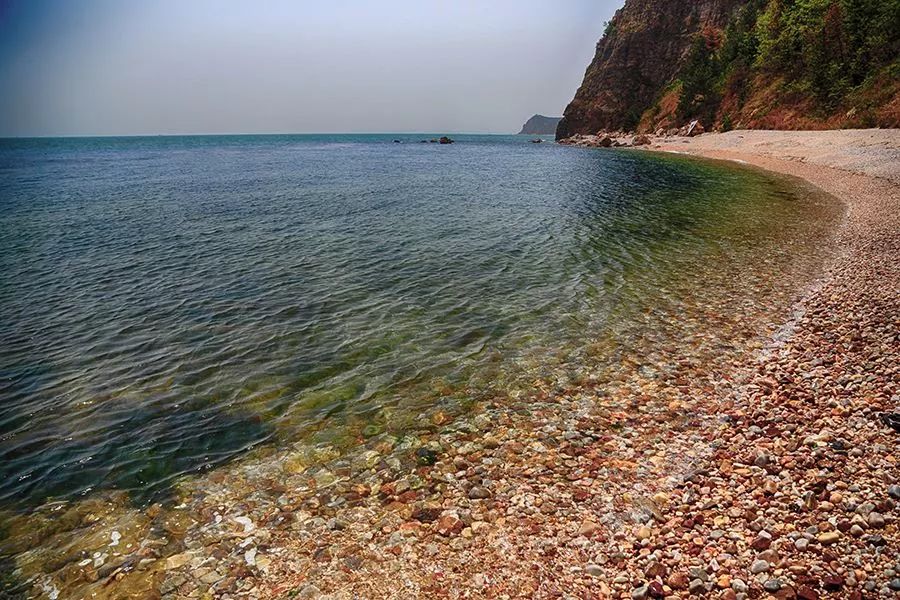 【Day 2】Peilai to Changdao
Arrival at Penglai port, take ferryboat to Changdao island, our bus will also get on the ferry to changdao island. We can enjoy the beauty of the sea on the ferry. It will take one hour on the ferry.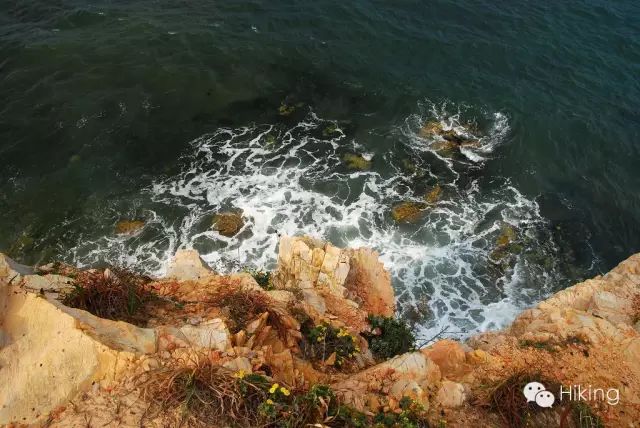 Arrival at Changdao island,go ahead to our hostel and check in, have delicious seafood lunch.
After that we will head for Wanniao Island(万鸟岛),according to the Chinese name, it's clear that there will be thousands of birds flying there,it's a good opportunity to be intimate with birds and the nature.

Go back to our hotel to take seafood lunch and take a rest.
In the afternoon, gather to go to the north of Changdao island to enjoy a wonderful day.
Visit jiuzhangya. If the temperature is suitable, we can have the sea frolic in the waves

Visit yueyawan. Pick up colorful crystal ball stone, see the dolphin show

See sunset on the sea.
【Day 3】Changdao Visiting
Leave for Linhai park.
1-2 hours hiking

Visting the highest mountain in Changdao island, Watch the panoramic view of this island

View hundreds of windmills on the mountain

View the dividing line between Huanghai and bohai.

Go back to our hotel to take seafood lunch and take a rest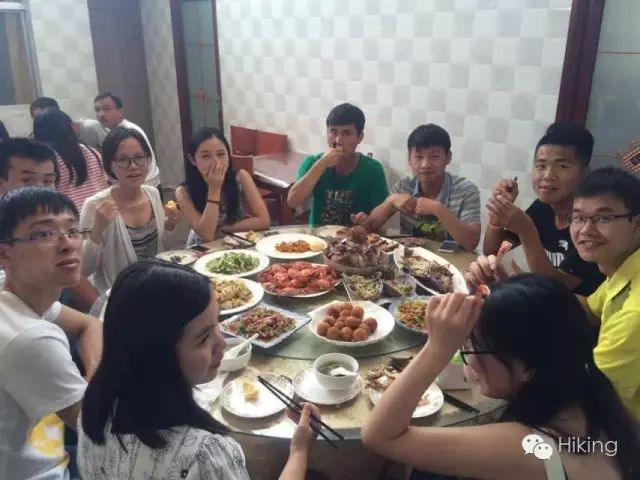 In the afternoon we will go to Xianjingyuan (仙境源)to enjoy free time or go fishing by speedboat voluntarily.
Go back to our hostel to have seafood dinner.
Free time after dinner , you can have a walk on the seaside

Or you can have a bike hiking around the island, bike is provided without fee.

Our hostel is 3 mins walk way to the seaside.
Highly recommend buying some local seafood specialty.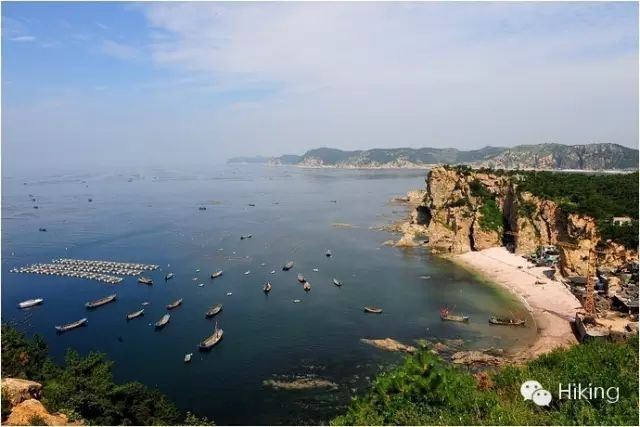 【Day 4】Changdao to Beijing

You can set an alarm to see the beautiful sunrise in the sea, it's up to you.
07:30 Breakfast time and take all your belongings to the bus. Check out before 8:00.
We will go back to Penglai to visit the famous fairyland, 2-3 hours' free time. Maybe you can see the amazing mirages If you are lucky enough.
12:30 Set out to go back to Beijing, plan the lunch by yourself.
We will arrive in Beijing at about 20:00 (if no traffic jam)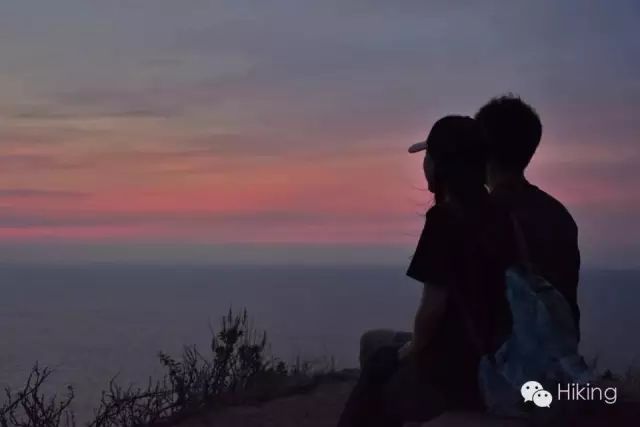 Sunrise on the Sea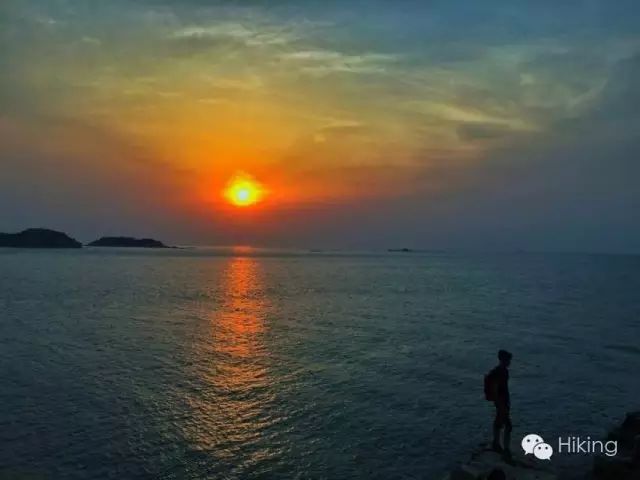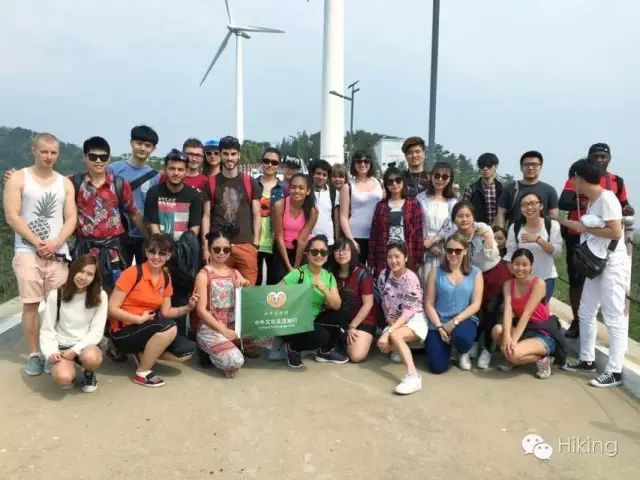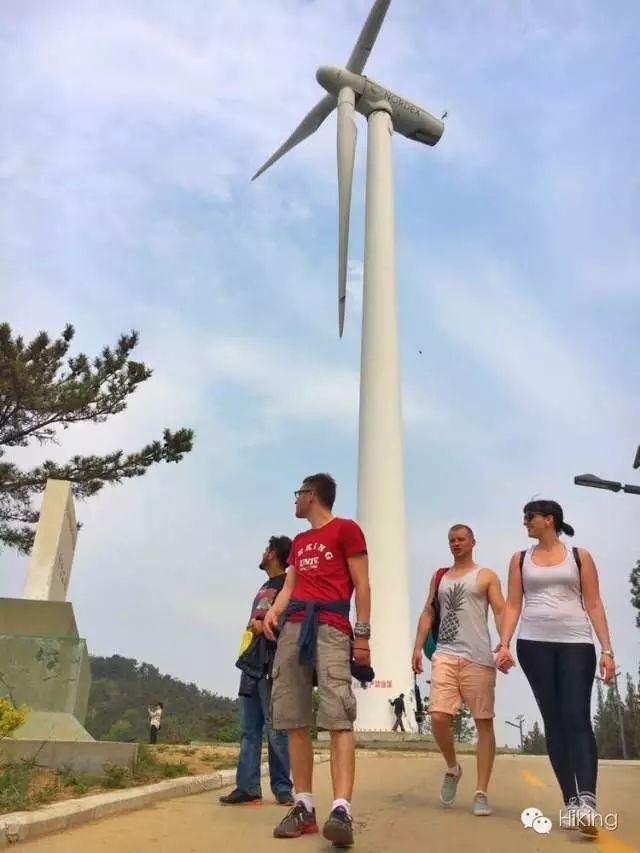 Boundary between Huanghai and Bohai