王大宙的生物艺术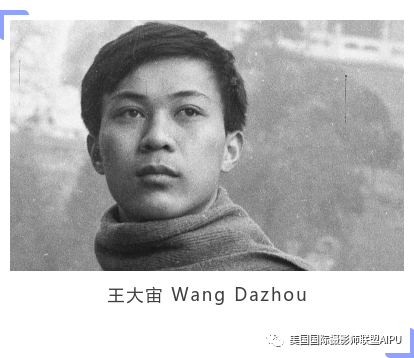 王大宙原任教于上海大学美术学院。1985年赴美国,先后就读美国纽约州立大学Albany大学(State University of New York,University Center at Albany)的M.F.A.学位和普瑞特学院(Pratt Institute)工业设计的M.I.D.学位。2003年受邀筹备创建了华东师范大学设计学院,并被聘为首任院长,终身名誉院长,教授、研究生导师,上海市欧美同学会文化艺术与创意产业协会执行会长。
Wang Dazhou, originally a professor at the Shanghai University College of Fine Arts, left in 1985 for the United States to pursue graduate studies in the fine arts and design. He received both a Masters of Fine Arts from the State University of New York, University Center at Albany and a Masters of Industrial Design from the Pratt Institute. After serving as Tianjin Science and Technology University's Dean of Art and Design, he was invited by East ChinaNormal University in 2003 to formulate the School of Art and Design where he served as head of the preparatory group. Once the School of Design was established in 2004, he was appointed Founding Dean of The School of Design at East China Normal University.  Professor Wang is now a lifetime honorary president and professor at the School of Design East China Normal University.  In addition, he serves as a Visiting Professor to Montclair State University, California State University at Stanislaus, and The Shanghai Theatre Academy. In addition, he also serves as a Director of The Shanghai Industrial Design Association, Shanghai Science and Art Association, Deputy Director of the Committee of experts, Shanghai Creative Industry Association, Director of Board of Trustee and Board Member of New York State Suffolk County Asian-American Advisory Board, U.S. Business and Education Council.
王大宙1978年曾担任上海市工人文化宫话剧"于无声处"舞台美术设计,获得中国文化部奖及中国总工会奖、1979年曾主持建国三十周年《上海工业展览会》展览设计。1990年为美国MTV主持"超人"项目设计,获得"Best Design Achievement for Superman from MTV"奖。1990年至今,为Disney,MTV,Georgette Klinger,Charles Jordan,Victoria's Secret,Estee Lauder,Revlon,Clinique,Guess,Brooks Brothers,Paul Sebastian,Crown Crafts,Mohawk and Nielsen Bainbridge等著名公司主持,开发与设计了多个项目;也曾与Donna Karan,Alexander Julian,Calvin Klein,Betsey Johnson and Mary Engelbreit等世界著名设计师合作,开发设计项目涉及纺织品、礼品、化妆品、及家居用品等领域的多项产品。
In 1978,Professor Wang joined the Shanghai Workers Cultural Palace as a stage designer and was awarded in 1979 by the China Ministry of Culture and the Chinese Federation of Unions Award for his stage design in the drama, "Yu Wu ShengChu." Soon after, he was transferred to the Shanghai Industrial Exhibition by the Organization Department of Shanghai for designing the Shanghai Industry Exhibition. In1990, Professor Wang's lead in the design project labeled "Superman" achieved the "Best Design Achievement for Superman" awarded by MTV.  Since 1990, Professor Wang has partnered with prominent corporations such as Disney, MTV, Georgette Klinger, Charles Jordan, Victoria's Secret, Estee Lauder, Revlon, Clinique, Guess, Brooks Brothers, Paul Sebastian, Crown Crafts, Mohawk,  Orvis and Nielsen Bainbridge to develop and design numerous projects. In addition, he has also collaborated with many eminent designers such as Donna Karan, Alexander Julian, Calvin Klein, Betsey Johnson, Ralph Lauren, and Mary Engelbreit in product development and design. Products involved textiles, giftware, cosmetics, ceramics, glassware and various home accessories. 
1980年至今,其作品多次在国内外展出及被多家博物馆美术馆收藏,并多次获奖, 2012年在上海美术馆举办了"王大宙生物艺术展",将生物艺术这一新观念首次介绍到中国。王大宙生物艺术被美国耶鲁大学、普林斯顿大学、斯坦福大学、芝加哥大学等十多所大学收藏。其《设计创意流程》,《风格与潮派》和《设计弹性思维》等着作被列入国家出版文化创新工程重点专桉。中国上海世博会"城市馆"、"城市足迹馆"设计总顾问,中国艺术设计大赛组委会委员、评审, 2012年王大宙荣获纽约州长Andrew M. Cuomo颁发的2012年度纽约州艺术成就奖,也荣获萨福克郡郡长Steven Bellone颁发的艺术成就奖及纳萨郡郡长Edward P. Mangano颁发的杰出艺术贡献奖。2016年荣获美国Hofstra大学颁发的艺术成就奖。2017年荣获纽约市颁发的杰出艺术贡献奖。
Since 1980, Professor Wang's works of art have been featured around the world including various exhibitions in China which received numerous awards. In addition, numerous pieces have been published in "Contemporary Chinese Art "and "Artin China".  In 2012, Professor Wang hosted a one-man Art Exhibition"Auto-Clinic" at the Shanghai Art Museum, he introduced the new concept of bio-art to China. Professor and his bio-art works were collected by over ten universities such as Harvard, Yale, Princeton, and Chicago University.  Wang's books, "Design of the Creative Process", "Style and Genre", and "Elastic Design Thinking", have all been included in the National Key Project of Publishing Works of Cultural Innovation. In May of 2012, Professor Wang received awards from New York State Governor Andrew M. Cuomo, Executive Officer of Suffolk County Steven Bellone, and the Executive Officer of Nassau County Edward P. Mangano. In 2016, Professor Wang received awards from Hofstra University. In 2017, Professor Wang received awards from New York City.
勇于艺术探索的王大宙
 The Double-Dare of WangDazhou
上海美术馆举办的"王大宙生物艺术"展览,充分展现艺术家王大宙的全新艺术视角,它折射出人类对一个新的世界秩序所带来的问题进行的思索,同时,也反映了当代艺术世界在不断的发展。展览唤醒了我们大家必须继续关注由我们所建立的,也由我们所破坏的;由我们所居住的,也由我们所遗弃的社会。王大宙艺术作品的核心思想是一个不朽的追求,即"人类渴望成为世界的创造者"。他向大众奉献了一系列艺术手法,展览的跨度从装置艺术到油画,以时间为基础的媒体艺术到行为艺术。同时,也向大众提出了一个值得思索的视觉艺术问题。人类一直持续着创造生命,延长生命,改良生命存在形式的欲望,由此,就带来了一些我们应该思索的,涉及道德,社会和现实的问题。人类应该具有上帝那样的创造力吗?这个问题仍然给我们带来思考。他选择了一个充满争议的主题"创造生命",这反映出人类愿意赤裸裸地走在社会、伦理和哲学争议的钢丝上,而不带任何保护网。
 The Shanghai Art Museum's presentation of "Bio-Art" an Exhibition that speaks through the fresh prism of Artist Wang Dazhou, which codifies a new world order for consideration, exemplifies the evolving world of contemporary art.  It is a reminder to us all that we must continue to pay attention to the societies we build and destroy, inhabit, and abandon. At the heart of Wang's statement is the monumental quest to embrace humans as creators. This he presents to the public from an array of artistic expressions spanning installation to canvas, to time-based media and performance — and back again, while providing the public with a provocative visual question for consideration. ­  Man's desire to create life, extend life, and modify the many forms that life takes, is ongoing and filled with moral, social, and practical issues to consider. Having the ability to be creators, the question remains — should we?  That he has chosen the loaded topic of "creation" reflects a willingness to walk the tightrope of the societal, ethical, and philosophical debate of our time — without a net.
王大宙通过视觉艺术表现来质疑未来。他的艺术要素揉合了科学技术、工业、生物、艺术和设计与生命的创造。尤其是后者,"生命的创造",它是一个涉及人类高尚的"伦理和人性"观念上有争议的敏感话题。王大宙的这些作品体现了他的天赋,即通过一切涉及人性的核心的事物:自然、科学、创造以及制造生命的能力,来进行一场人性的对话。这些,今天我们表面上所知道的,其实也蕴含着我们将来所要认识的。
Wang Dazhou questions the future through the visual representation and performance of elements/experiences merging technology, industry, biology, art and design and life's very creation — all human endeavors, mostly — the latter, "creation" remains the fuel the stokes the flames of an argument tethered to grand and lofty visions of ethics and humanity. This body of work is his gift, an addition to the ongoing dialogue of humanity through all the things attached to the very core of that humanity: nature, science, creative expression and the ability to create life, ostensibly as we know it today, and as we have yet to know it in the years to come.
我有幸地见证了中国当代艺术的发展,中国的当代艺术在过去的十年里所走过的令人惊奇的百花齐放的艺术道路。我的见解也许会受到事实发展的巨大的挑战。在过去的十多年里,尽管艺术家们力争有个突破,但许多作品的视觉艺术表现语言仍雷同西方。这么说也许不太公道。因为,像张晓刚、薛松这两位与众不同艺术家,他们富有创意。都以鲜为人知的创作手法绘出了不同凡响的艺术作品。张晓刚的创作是以"家庭"为主题的系列大型油画,给人一种神秘而逼真的色彩。此外,他最近所创作的那些作品,不以人物为中心,体现出他的作品站在了当代艺术界的前沿。薛松继续置身于美术拼贴画的创作。他孜孜不倦地探索着图像处理极限的可能性、破坏与适合性艺术。他的种种作品采用了各种大众文化、新旧中国面貌的图片。许多人认为未来的社会必定由中国引领。
Having the privilege of witnessing the growth [on a modest scale] of the amazingly diverse paths that contemporary art in the new China has taken over the past decade first hand — my objectivity may still be deadened by the concussion of the first blast. Perhaps, albeit unfairly so, much of the work over that decade harkens familiar visual voices of the west — in spite of breakthrough artists like Zhang Xiaogang and Xue Song two very different artists, both creating imagery resonating from places (and processes) heretofore unfamiliar. Xiaogang's enigmatic and compelling large canvases from the "Family" series as well as his more recent work, which departs from the figure as the central focal point in his work remains at the forefront of that aforementioned vanguard. Xue Song continues to work in Collage exploring the limits of image manipulation, subversion, and appropriation — creating works driven by various images of popular culture, old and new China as well as the new global society many believe the PRC is destined to lead.
在不断发展的当代艺术家的领域里,王大宙无疑是位新秀,他的作品具有引人注目的新意:富有思想的观察力和对话,大胆跨出了"自我重新定义"的一步。在这里要说"自我重新定义"的"灵魂"充分体现在"汽车诊所"这个展览中。其创意远远超越了生命体与汽车并列人为的血腥现象的表面,而是科学技术,工业,自然,艺术内在的融合。王大宙使用了多种视觉艺术表现手法构思并创作了这次展览。王大宙成功地运用了展览的视觉效果来诠释我们不断发展的社会。王大宙的展览反映了许多社会事物的两面性,涵盖了当今中国的主要问题,以及他本人在西方世界的人生经历。我们对这位艺术家及其展览的主题倍感兴趣,是因为展览主题突出了生物技术的作用及其对社会所产生的影响。
Dazhou Wang has taken the bold step of "self-redefinition" as a relatively new player to a continually growing field of contemporary artists that compel thoughtful observation and dialogue. The spirit spoken of here — that of redefinition — is manifest in the broad realization of the exhibition that began with "Auto Clinic," which reaches far beyond the metal, flesh and blood surface juxtaposed to man-made objects, consumerism and their fusion with technology, industry, nature and art as imagined across the many mediums used in the realization of the exhibition. Under the hoods and behind the grills of Wang's autos and reach as a visual interpreter of the evolving society we inhabit are reflections of the many dualities — including those central to today's China, as well as his very personal experiences in the west. Of particular interest to the artist and a central theme running through these exhibitions is the role of biotechnology and its impact on society. 

王大宙是一位视觉创意的思想家,他的视觉艺术表现在本次展览中。作为一名深受美术史和设计史知识熏陶的,有着专业实践和接受过高等教育造诣深的当代艺术家,他艺术观点将在艺术与设计史上引起共鸣,因此,本次展览所引起的热点探索是理所当然的。
Wang's reach as a visual thinker, exemplified in this timely presentation, echoes his point of view as a contemporary artist well versed in the history of both fine art and design — and as important, in professional practice and higher education, where the kind of provocative query this exhibition ignites is commonplace.
王大宙的作品以逼真的,又令人不安的手法蕴含了人类的生存与人类的行为之间的对话。王大宙的汽车充当了一种视觉隐喻,通过生命体与车的融合。它向观赏者传递了类似于弗朗西斯·培根的作品中的十字架的艺术效果。即用物体"生命汽车"来探索人类的某种行为。该艺术家给观赏者留出很大的思索空间去想像,如果他们是意象中的乘客会决定去何处呢?我怀疑,这些乘客貌似乘车旅游,而司机的脚且牢牢地,无情地踩在油门的踏脚板上,会是什么结果?王大宙的视觉表述的主要对象是我们赖以生存的新的全球社会的折射,它超越了全球人与人之间的地位和阶层的界线,反映了我们渴望永恒的生命。通过一些媒介,包括科技,把生物艺术设计对象化,如从人工智能到人造生命,王大宙的"汽车诊所"展览尝试着唤醒民生,让人们"睁大眼睛"来看新的世界秩序中的真实事物。
Wang's work embraces the dialogue [ongoing] of human existence and behavior in a compelling and uncomfortable way. His automobiles serve as visual/vehicle metaphors, along with its fusing of the flesh, they transport this viewer much like Francis Bacon's use of the crucifix, which allowed for exploration of certain kinds of human behavior. The artist leaves much room for the viewer to decide the destination — if they are willing passengers — I suspect riding shotgun on a journey with a driver whose foot is pressed firmly and relentlessly on the gas pedal of possibility. Wang's primary object in these visualized statements, are reflective of the new global society we inhabit, transcending boundaries of status and class across the globe creating the lives that we desire to live. They are the objectification of biological art and design across the many mediums, which include science and technology — from artificial intelligence to artificial life, Wang Dazhou attempts to fold back the eyelids of the masses — "eyes wide open" to the realities of the new world order.
"王大宙生物艺术"的展览是一种文化、形式、环境和语言体系的全新对话。这种对话是通过艺术家的视觉亲手展现给我们的。这种对话表达了一个新的体制的创立,它要求人与人之间用全新的语言进行互动。这个新的体系是通过传统的,数字化的和其他一些现代表现手法来阐明的。这个新的体系符合时代的要求,折射出王大宙本人的丰富的人生经历和他的社会背景。王大宙借此来表达他的视觉艺术的思想,将科学,技术,自然和艺术设计融为一炉来质疑和探索人类的生存和创造生命的能力。 
This is a new dialogue of culture, style, environment and language systems brought to us through the eyes and hands of the artist — the creation and delivery of a new system, which speaks to human interaction in a new language, inherent on the walls of the Bio Art exhibit. That this new system is delivered through traditional, digital and other contemporary modalities of presentation is apropos to our times and mirrors the broad experiences and background Wang utilizes to springboard his visual expression that questions and explores human existence and our ability to create life, while fusing science, technology, nature, and art and design.
王大宙勇于让我们近距离细看他的作品。他使用广角视觉艺术语言将本次展览带给观众。他让我们理解了生物艺术和设计的可行性及其影响。他勇于使用为人所熟知的图像,来审视不同背景下的新思想,他希望观众用我们当今科技世界与现代社会所接触的日常用品,来这么做和进行思考。毋庸置疑,这"超人胆识的勇于探索"的风险是值得一试的。
It is from the perspectives spoken of here that Dazhou Wang is daring us to take a closer look, at his work — in the broad visual language he has employed bringing this exhibition to the public, as well as to the possibilities and implications of Bio-Art and Design. He is daring us through the manipulation of familiar imagery to consider this new voice in a different context. He implores the viewer to do so using the artifacts of the modern daily and scientific world we traverse. In fact, that would be decidedly, a "Double Dare" worth the risk of taking.
达里尔﹒J﹒摩尔|英国皇家艺术协会会员
美国加利福尼亚州立大学,斯坦尼斯劳斯分校
艺术学院首任院长
2011年8月28日
Daryl Joseph Moore | FRSA
California State University, Stanislaus
The College of the Arts
Founding Dean
8/28/2011

王大宙《生物艺术——Auto Clinic》作品 Wang Dazhou "Auto Clinic" Works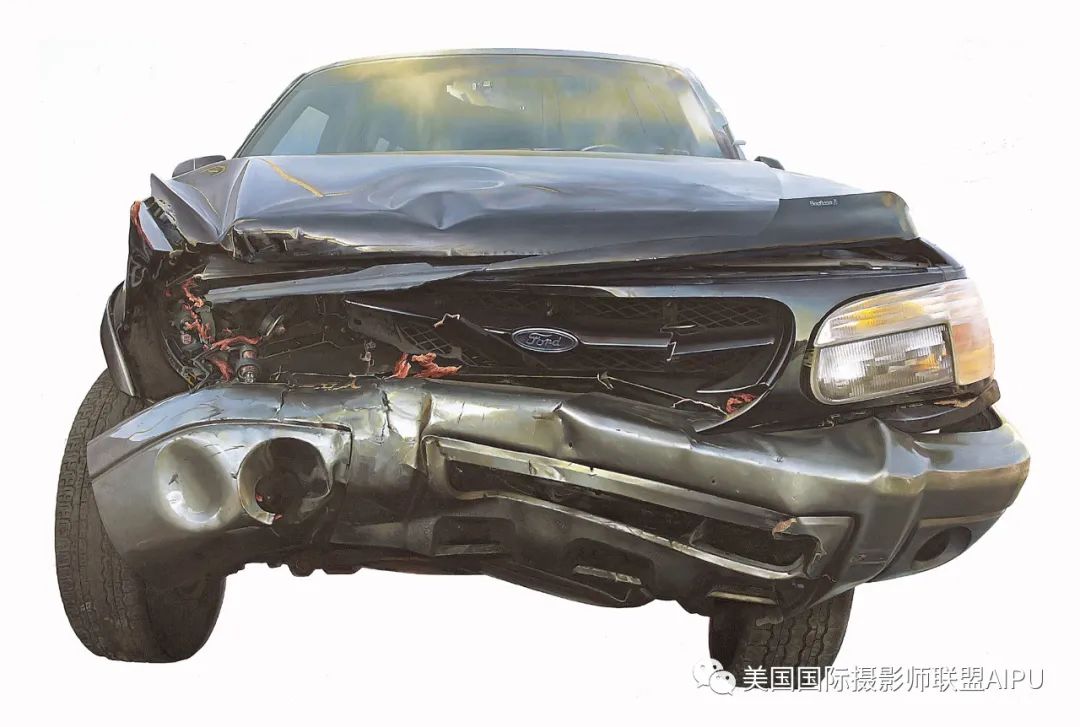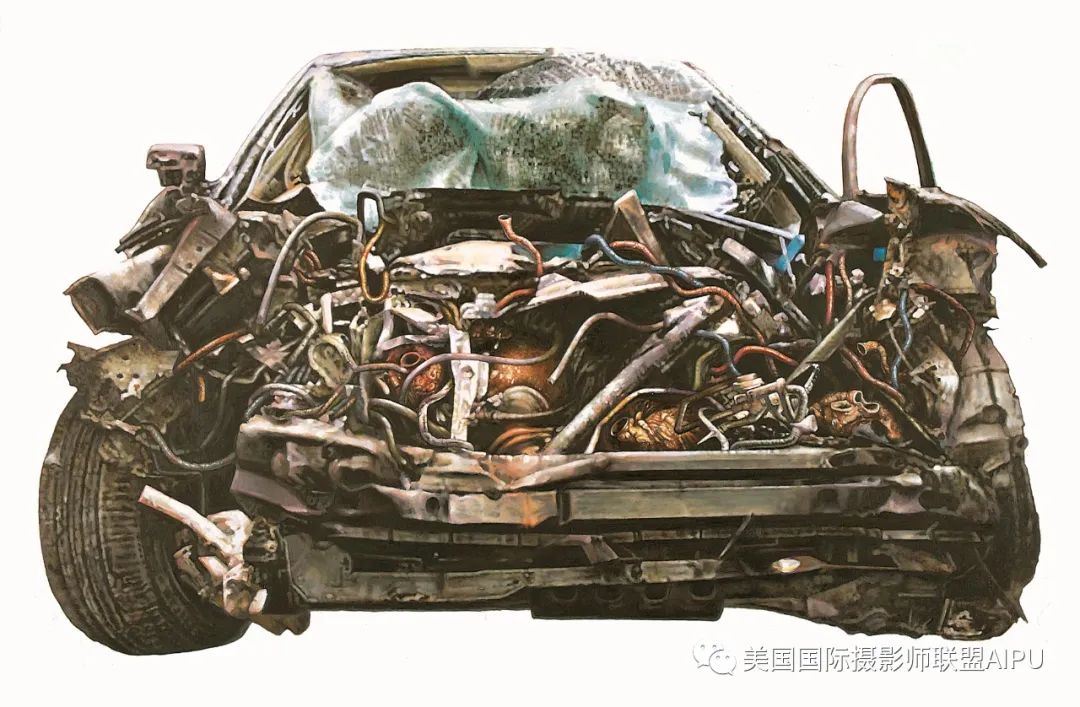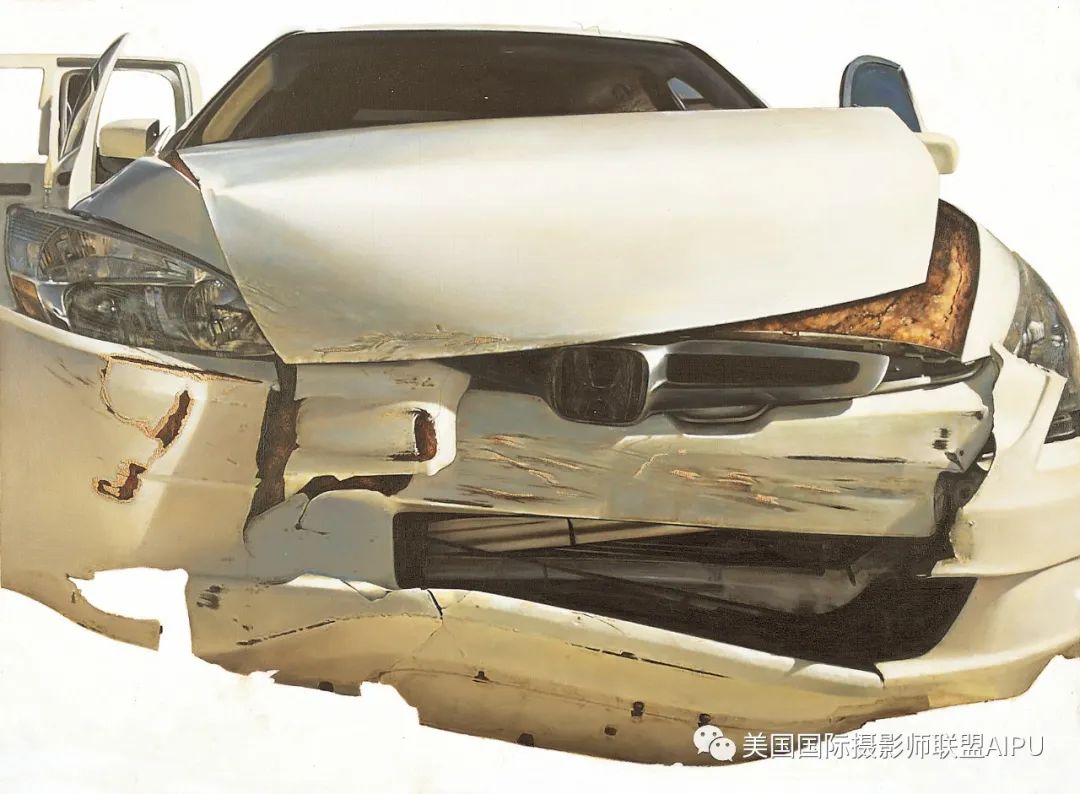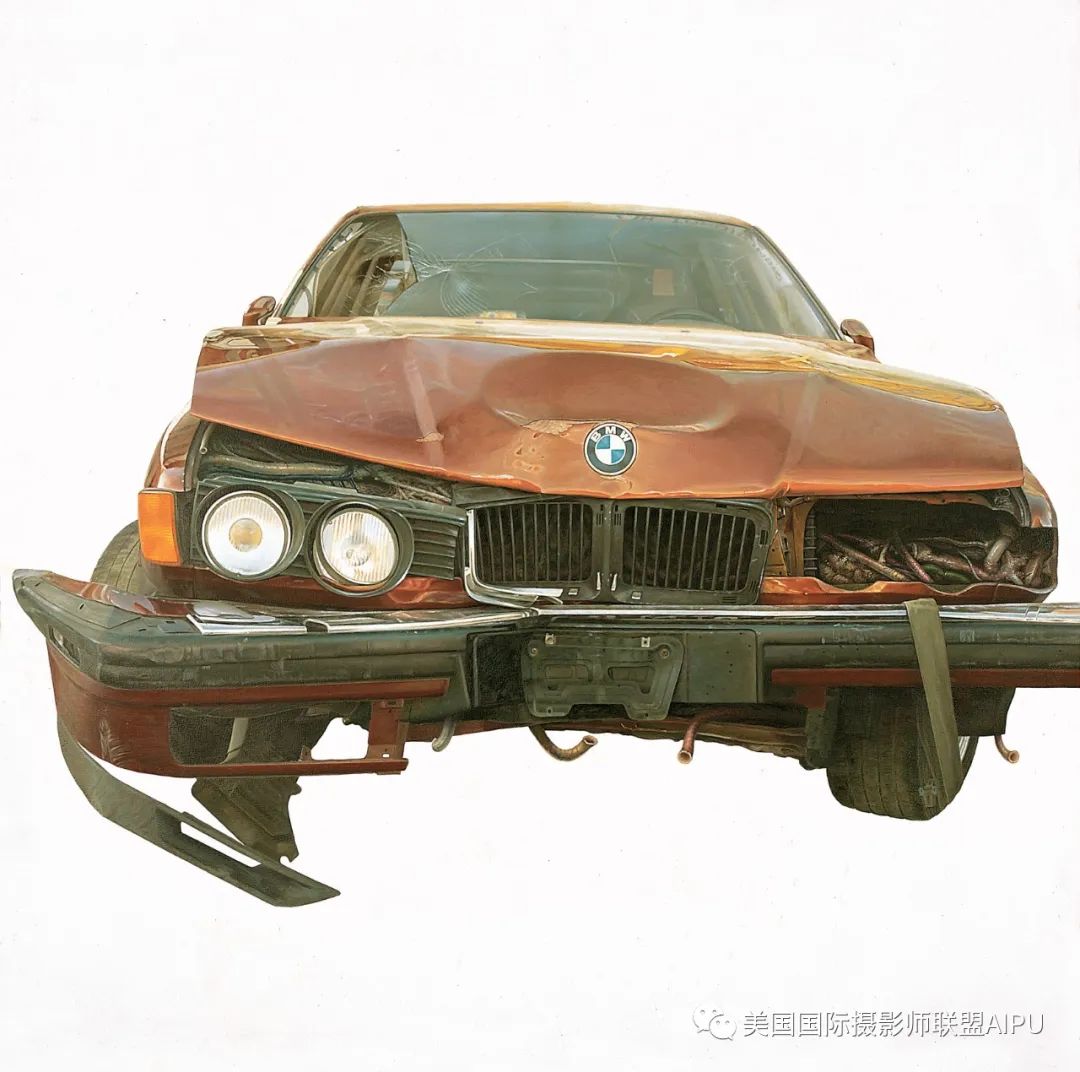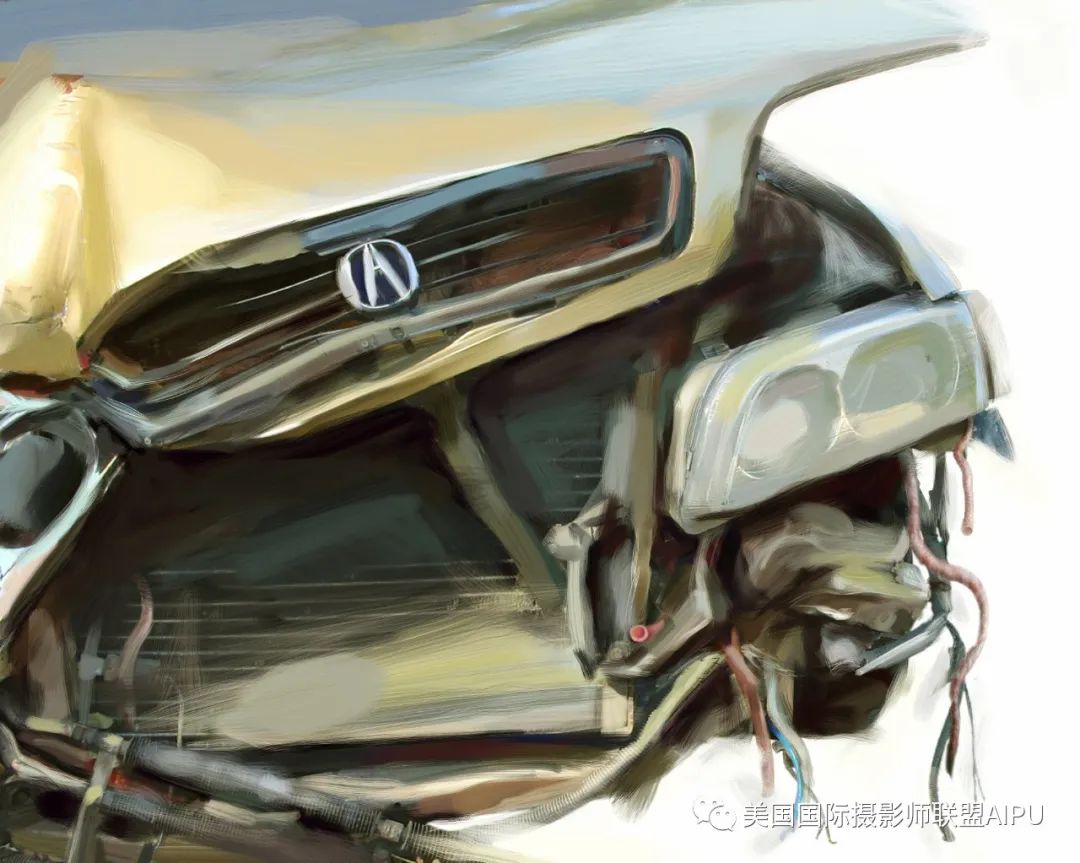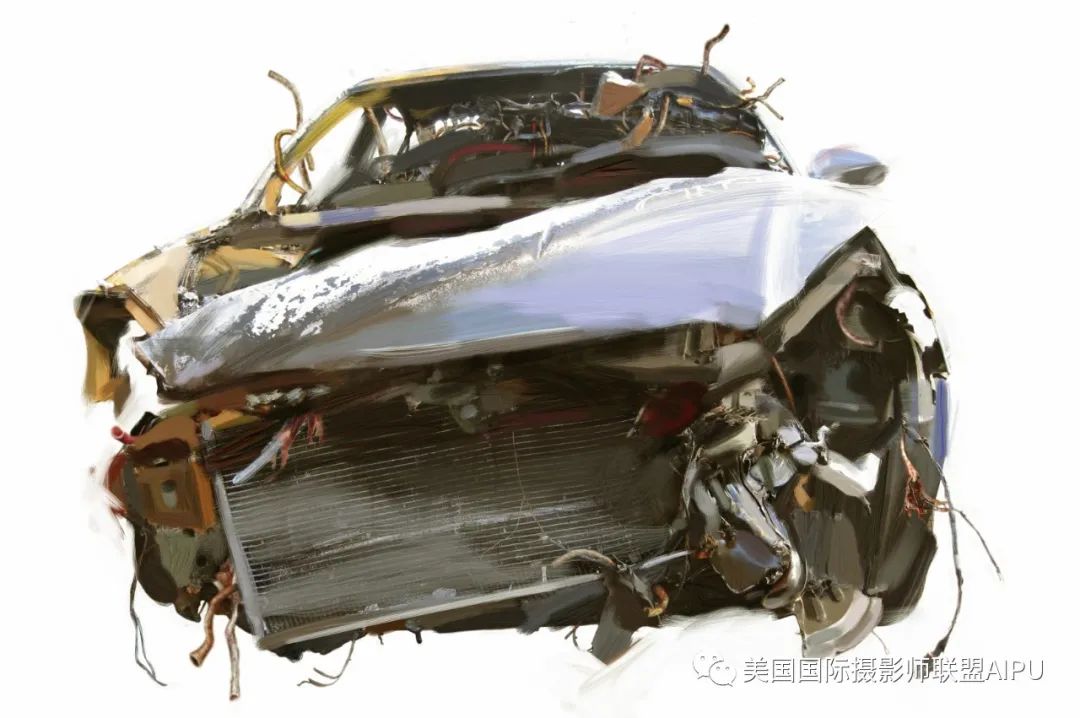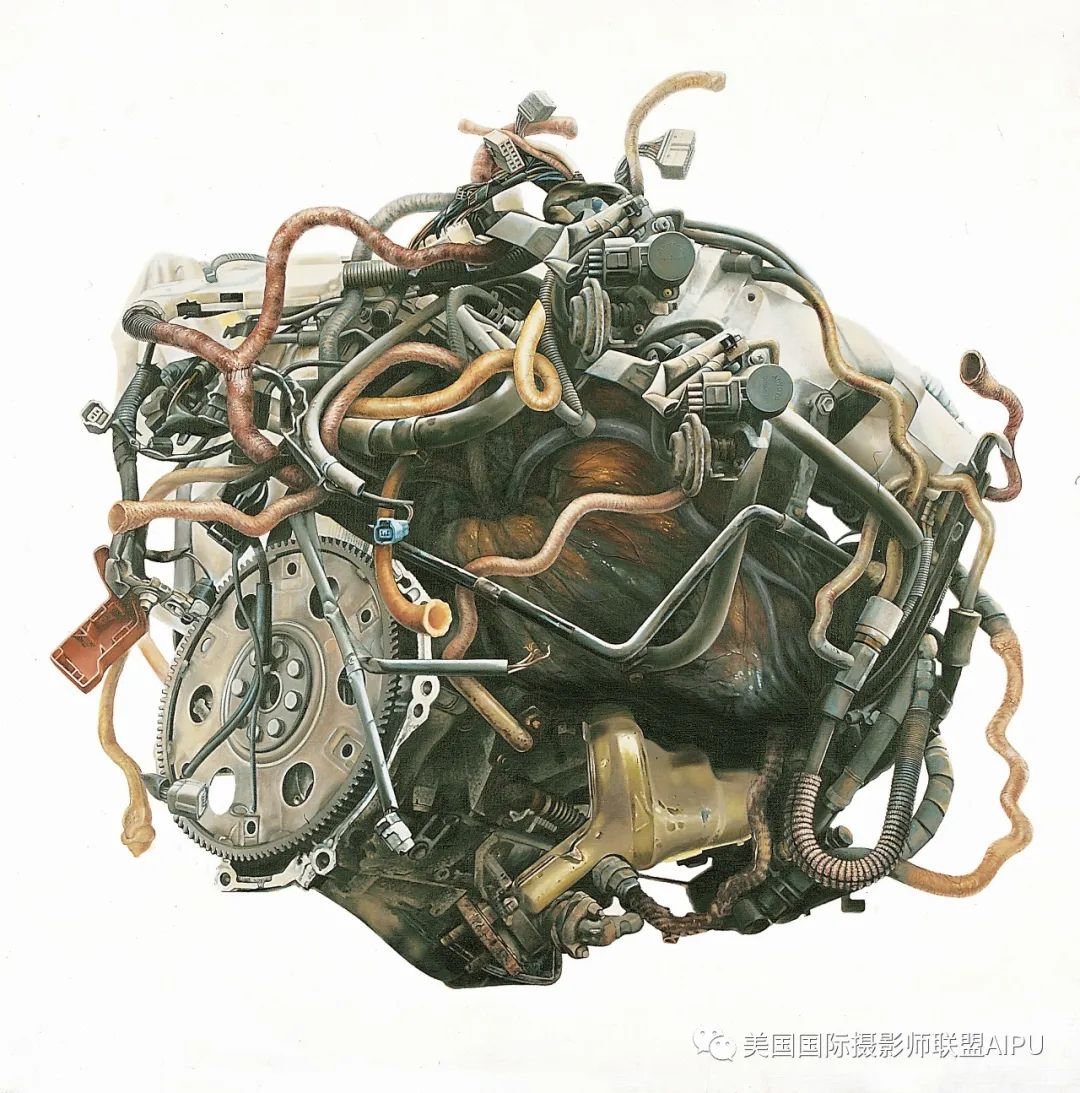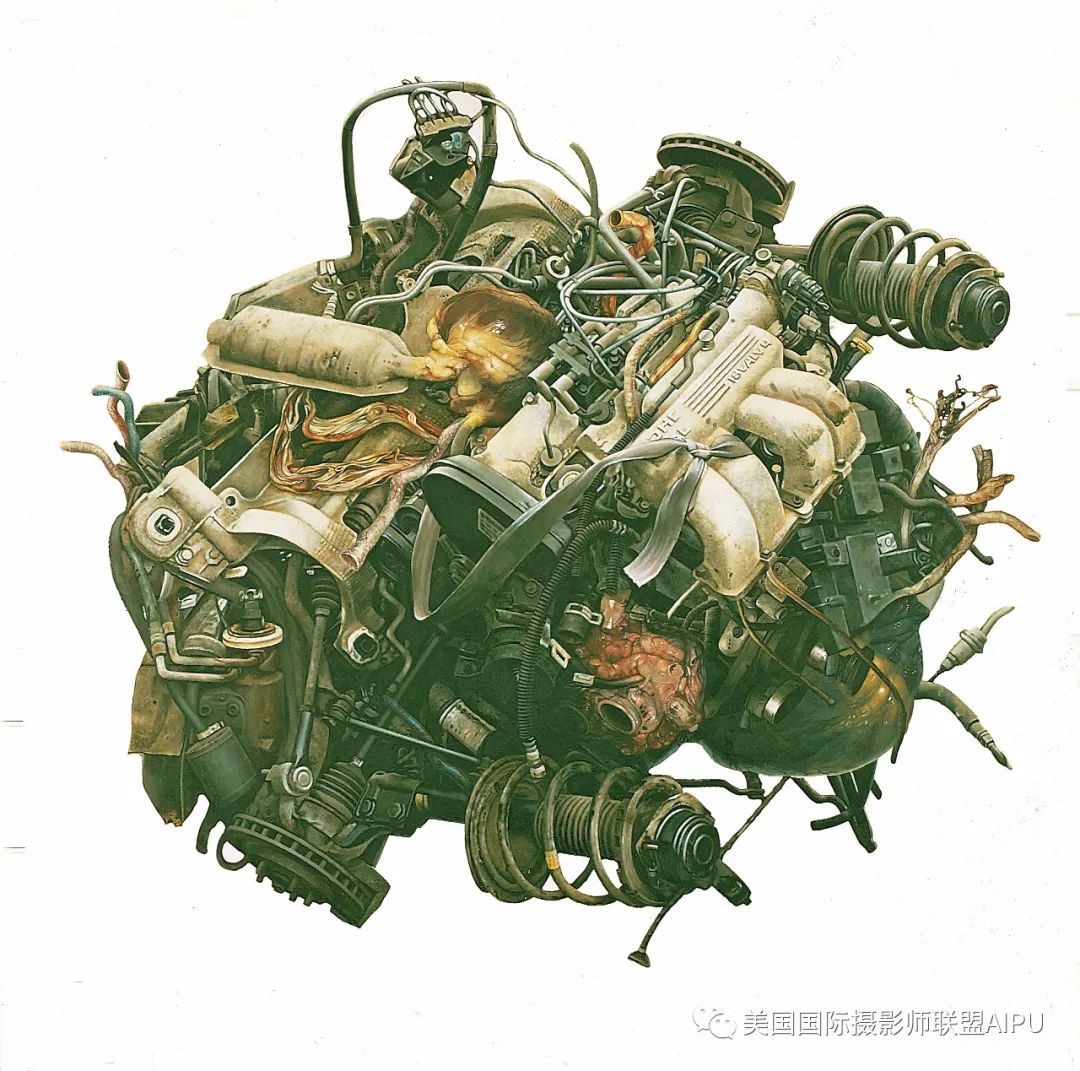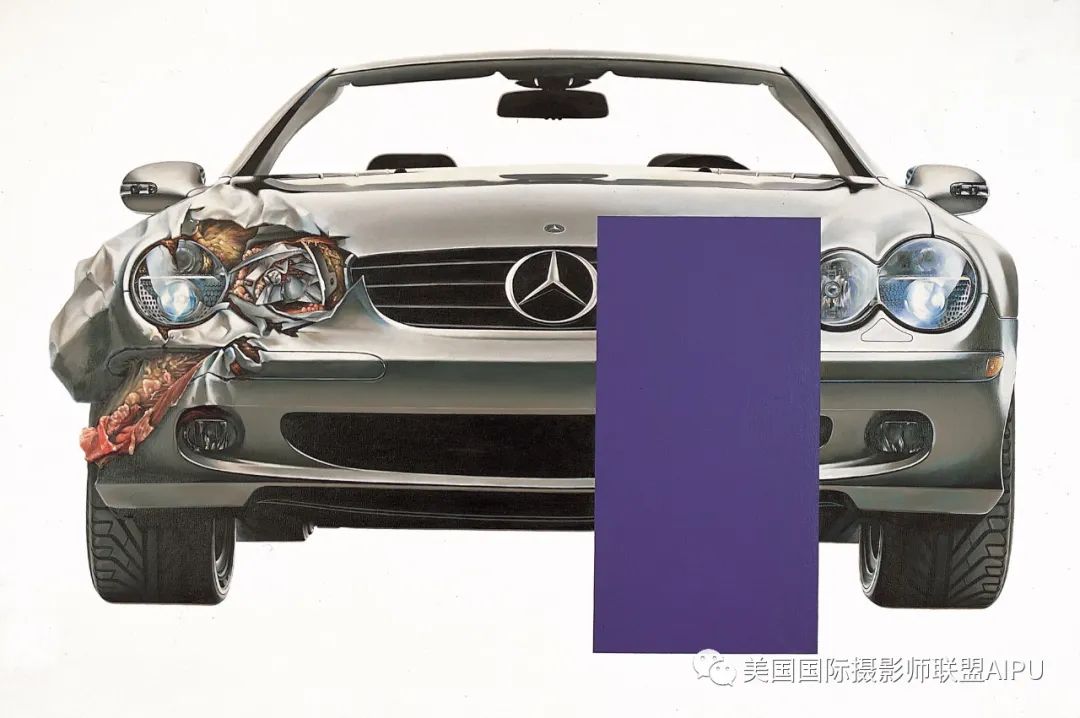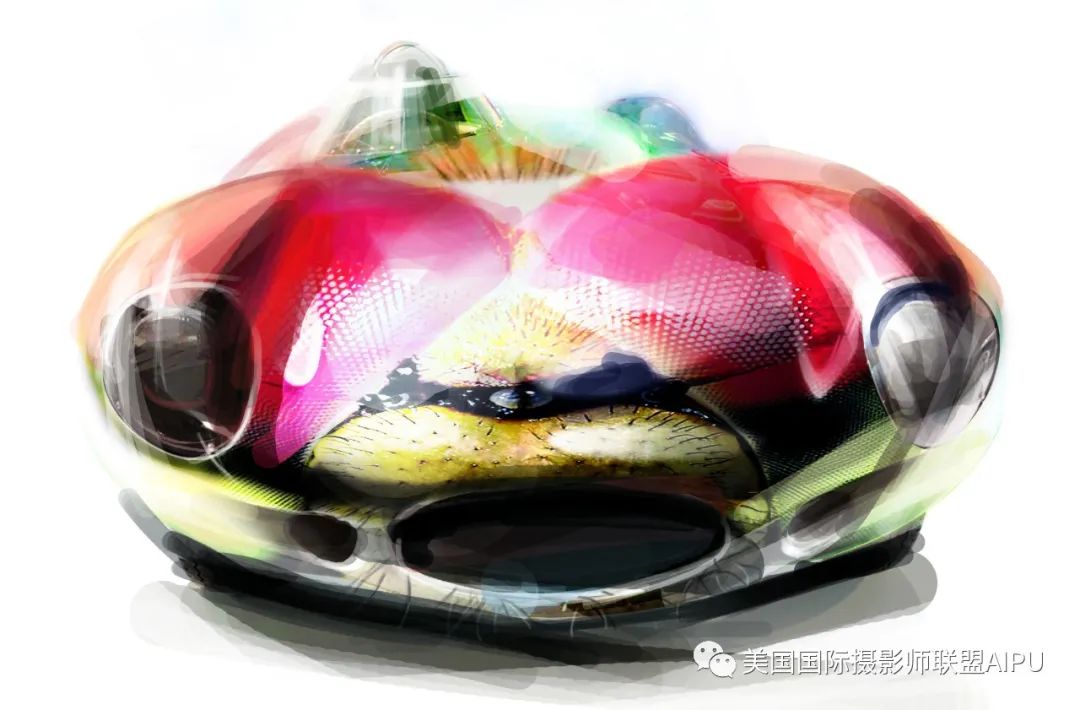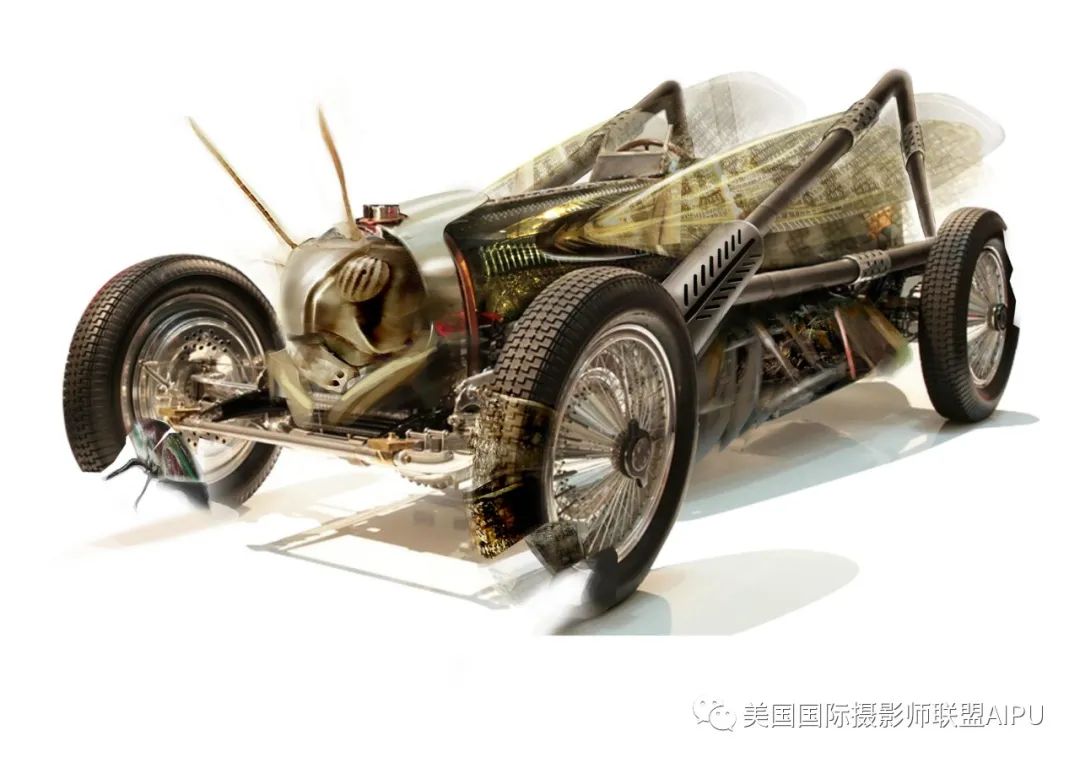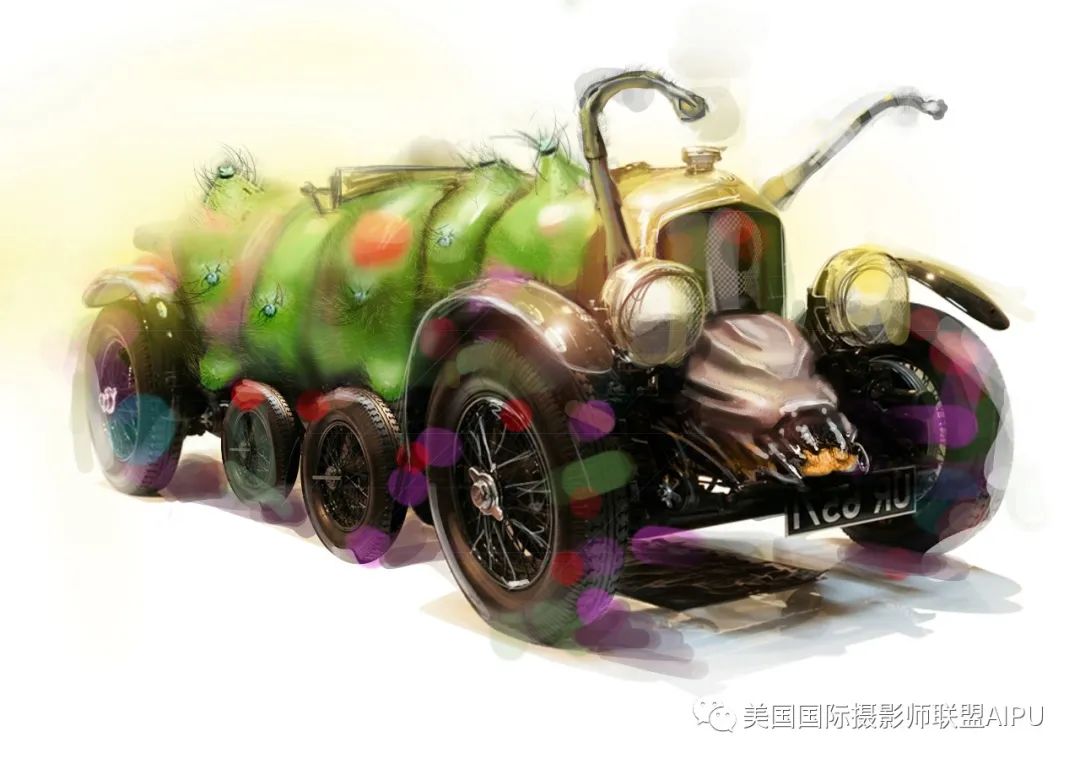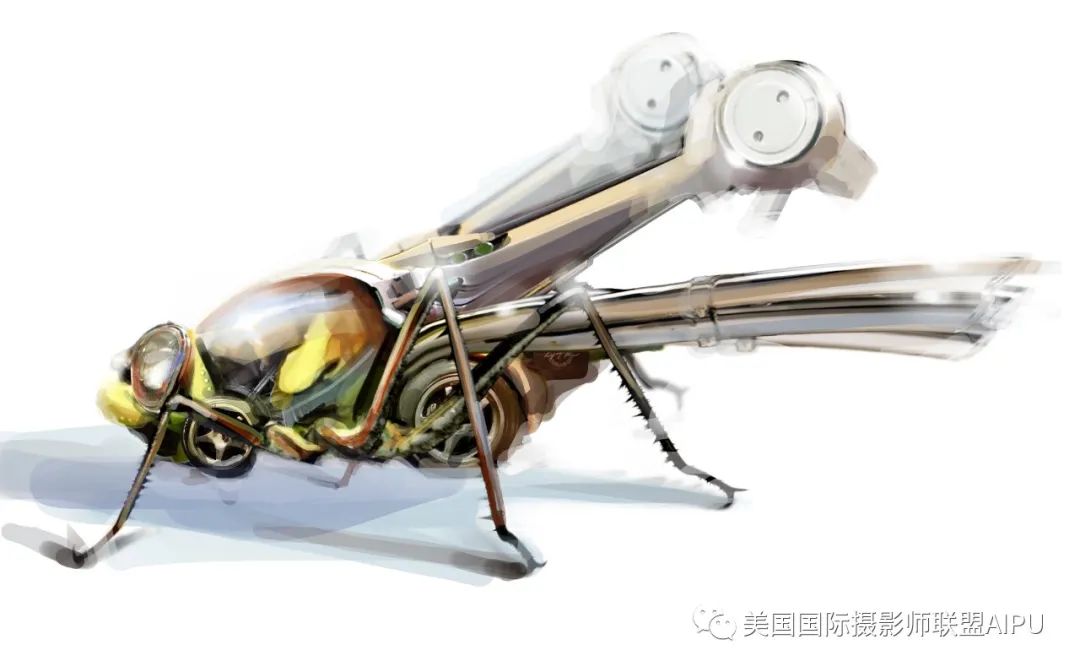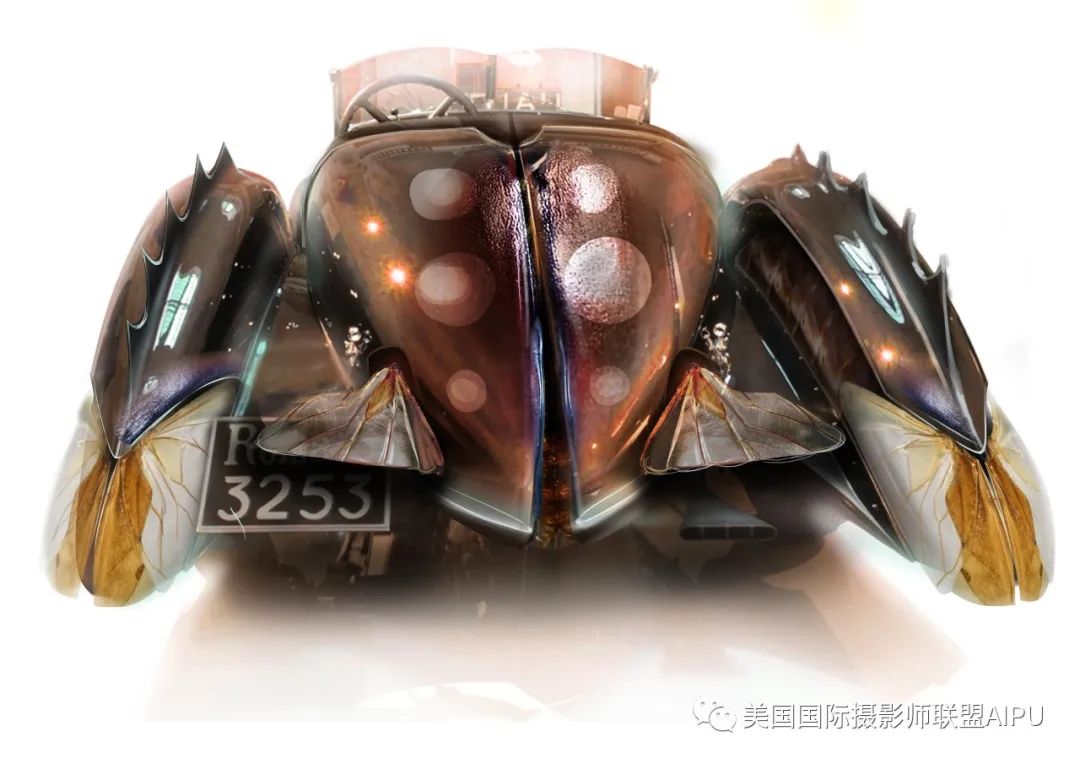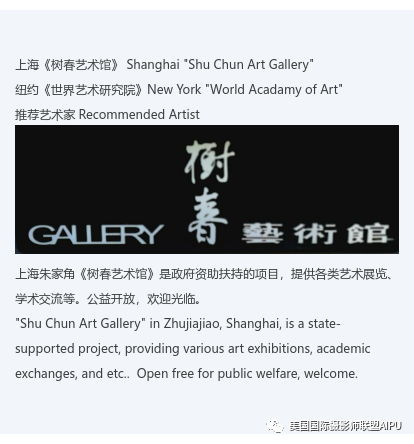 整理:Lisa

编辑:Cindy & Mary
制作:AIPU