Most downloaded papers in May 2019
High-performance multilayer WSe2 field-effect transistors with carrier type control

Pushpa Raj Pudasaini, Akinola Oyedele, Cheng Zhang, Michael G. Stanford, Nicholas Cross, Anthony T. Wong, Anna N. Hoffman, Kai Xiao, Gerd Duscher, David G. Mandrus, Thomas Z. Ward, Philip D. Rack*.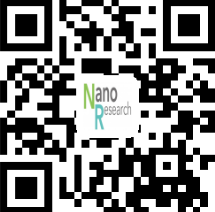 Thickness determination of MoS2, MoSe2, WS2 and WSe2 on transparent stamps used for deterministic transfer of 2D materials
Najme S. Taghavi, Patricia Gant*, Peng Huang, Iris Niehues, Robert Schmidt, Steffen Michaelis de Vasconcellos, Rudolf Bratschitsch, Mar García-Hernández, Riccardo Frisenda*, Andres Castellanos-Gomez*.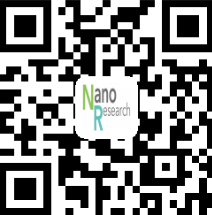 Aqueous electrocatalytic N2 reduction under ambient conditions
Na Cao, Gengfeng Zheng*.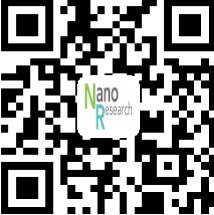 Stimuli-responsive nitric oxide generator for light-triggered synergistic cancer photothermal/gas therapy
Xuehui Huang, Funeng Xu, Huabo Hou, Jianwen Hou, Yi Wang*, Shaobing Zhou*.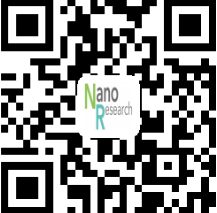 Review of MXenes as new nanomaterials for energy storage/delivery and selected environmental applications
Byung-Moon Jun, Sewoon Kim, Jiyong Heo, Chang Min Park, Namguk Her, Min Jang, Yi Huang, Jonghun Ha*, Yeomin Yoon*.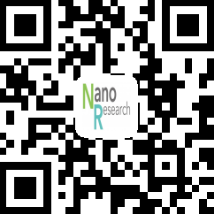 Gram-scale synthesis of all-inorganic perovskite quantum dots with high Mn substitution ratio and enhanced dual-color emission
Lvming Dong, Zhuo Chen, Lei Ye*, Yan Yu, Jianbing Zhang, Huan Liu, Jianfeng Zang*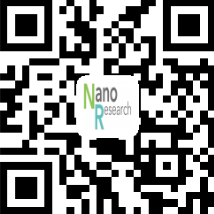 Photodynamic therapy-triggered on-demand drug release from ROS-responsive core-cross-linked micelles toward synergistic anti-cancer treatment
Yongjuan Li, Jian Hu, Xun Liu, Yong Liu*, Shixian Lv, Juanjuan Dang, Yong Ji*, Jinlin He, Lichen Yin*.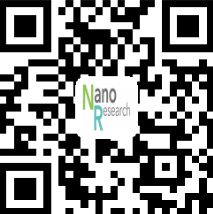 In situ synthesis of graphene oxide/gold nanorods theranostic hybrids for efficient tumor computed tomography imaging and photothermal therapy
Bingmei Sun, Jinrui Wu, Shaobin Cui, Huanhuan Zhu, Wei An, Qingge Fu, Chengwei Shao, Aihua Yao*, Bingdi Chen*, Donglu Shi.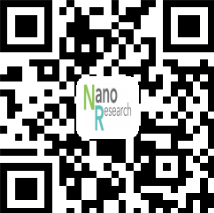 Review on photocatalytic and electrocatalytic artificial nitrogen fixation for ammonia synthesis at mild conditions: Advances, challenges and perspectives
Xiaolan Xue, Renpeng Chen, Changzeng Yan, Peiyang Zhao, Yi Hu, Wenjun Zhang, Songyuan Yang, Zhong Jin*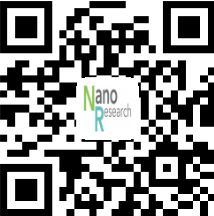 Photocatalysts for degradation of dyes in industrial effluents: Opportunities and challenges
Hassan Anwer, Asad Mahmood, Jechan Lee, Ki-Hyun Kim*, Jae-Woo Park*, Alex C. K. Yip.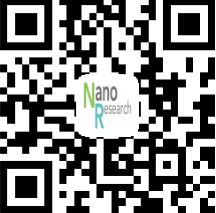 Biomimetic approaches toward smart bio-hybrid systems
Zhiqiang Luo*, Dara E. Weiss, Qingyun Liu, Bozhi Tian*.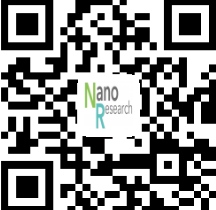 One-nanometer-thick platinum-based nanowires with controllable surface structures
Xiaokun Fan, Shuiping Luo, Xixia Zhao, Xiaotong Wu, Zhishan Luo, Min Tang, Wen Chen, Xing Song, Zewei Quan*.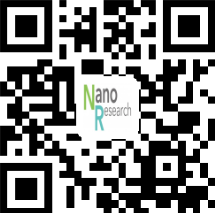 Highly efficient and stable white LEDs based on pure red narrow bandwidth emission triangular carbon quantum dots for wide-color gamut backlight displays
Fanglong Yuan, Ping He, Zifan Xi, Xiaohong Li, Yunchao Li, Haizheng Zhong, Louzhen Fan*, Shihe Yang*.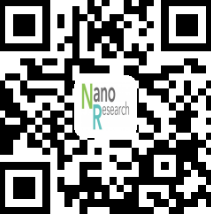 Surface modification of nanozymes
Biwu Liu, Juewen Liu*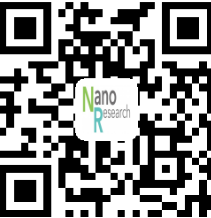 Facile synthesis of ultrathin metal-organic framework nanosheets for Lewis acid catalysis
Xiaofei Zhang, Lin Chang, Zhongjie Yang, Yanan Shi, Chang Long, Jianyu Han, Binhao Zhang, Xueying Qiu, Guodong Li*, Zhiyong Tang*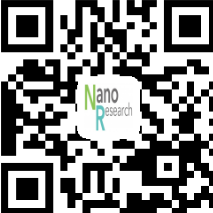 Mn3O4 nanoparticles@reduced graphene oxide composite: An efficient electrocatalyst for artificial N2 fixation to NH3 at ambient conditions
Hong Huang, Feng Gong, Yuan Wang, Huanbo Wang, Xiufeng Wu, Wenbo Lu, Runbo Zhao, Hongyu Chen, Xifeng Shi, Abdullah M. Asiri, Tingshuai Li, Qian Liu, Xuping Sun*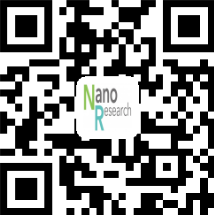 gt-C3N4 coordinated single atom as an efficient electrocatalyst for nitrogen reduction reaction
Lifu Zhang, Wanghui Zhao, Wenhua Zhang*, Jing Chen, Zhenpeng Hu*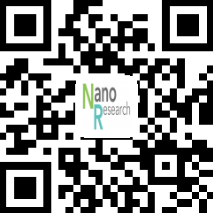 Highly luminescent and stable CsPbBr3 perovskite quantum dots modified by phosphine ligands
Yan Li*, Xiaoyan Wang, Weinan Xue, Wei Wang, Wei Zhu, Lianjing Zhao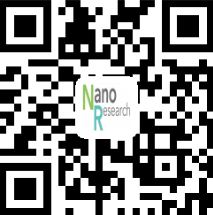 Enhancing both selectivity and coking-resistance of a single-atom Pd1/C3N4 catalyst for acetylene hydrogenation
Xiaohui Huang, Yujia Xia, Yuanjie Cao, Xusheng Zheng, Haibin Pan, Junfa Zhu, Chao Ma, Hengwei Wang, Junjie Li, Rui You, Shiqiang Wei, Weixin Huang, Junling Lu*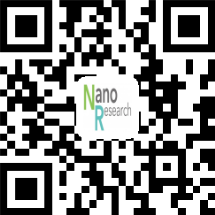 Coordination-responsive drug release inside gold nanorod@metal-organic framework core–shell nanostructures for near-infrared-induced synergistic chemo-photothermal therapy
Yantao Li, Jun Jin, Dawei Wang, Jiawei Lv, Ke Hou, Yaling Liu*, Chunying Chen*, Zhiyong Tang*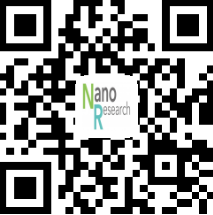 Nano Research公众号
微信号 : Nano_Research
网址:www.thenanoresearch.com