为了鼓励更多的人参与到自由互联网的开发,我们最新推出了
GreatFire悬赏计划
,请参赛者在下列任务中任选其中一个或多个,完成其中的任务目标,即可获得对应金额的奖励。
Meet 'Hey Tea', the Longest Line in Shanghai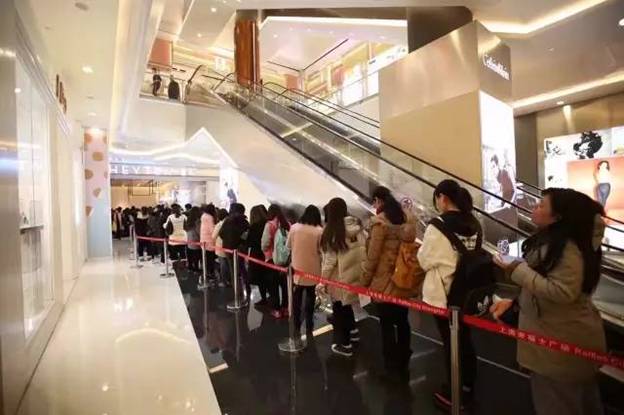 If you've seen any ridiculously long lines in Shanghai recently (like, wayyy longer than usual), there's a good chance you were near a Hey Tea. The Chinese Milk Tea shops have taken the country by storm recently, averaging 4000 cups per branch daily. Founder Nie Yunchen is the man behind the tea-pire, and his story is as interesting as they come.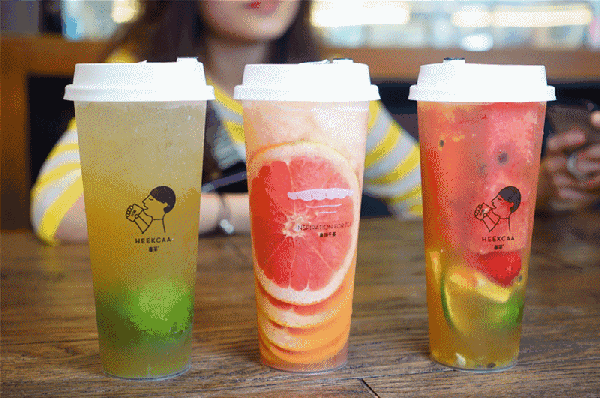 Humble beginnings
5 years ago, Nie (who was born in 1992 by the way) started 'Huang Cha' in a small store in Jiangmen, Guangdong. The then 21-year old was obsessed with creating amazing tea mixes, despite the fact that he knew practically nothing about tea. Sales were predictably bad at the start, with slow days often resulting in sales of just a few cups.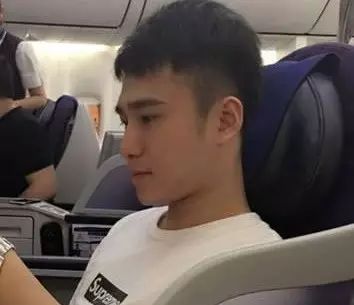 Founder of Hey Tea, Nie Yunchen
Nie decided to look around a little bit for some inspiration and, surprisingly, he found it at Starbucks. From 2013 to 2015, Starbucks expanded into 1100 chains around China. This expansion dramatically increased demand for coffee and tea, but it also gave aspiring entrepreneurs a model of what could work. Nie took careful notice of Starbucks, as well as all the copy cats and competitors, and he started to understand the importance of branding and staying true to customers.

A dream and some (really) hard work
Nie could see the direction he wanted to go, he just had to execute. Along with his founding team, he invested hundreds of thousands of dollars and rebranded the business as 'Hey Tea'. Nie spent a year planning the re-launch, concocting new drinks and perfecting formulas all the way up until opening day.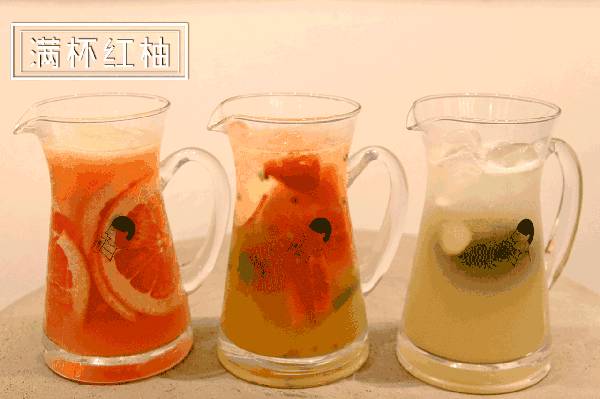 But Nie was stunned to see that business was quite bad after the re-launch, with meager sales and no money left for big marketing or ad campaigns, Nie turned to Weibo. It was here he realized how to make the business grow and improve: by listening and learning what others thought of his drinks, especially when it came to criticism. He took heed of this info, making constant improvements wherever they were needed. This continued on for the next half year until people started queuing up, which motivated Nie to continue believing in his product.
Right place, right time (and right product)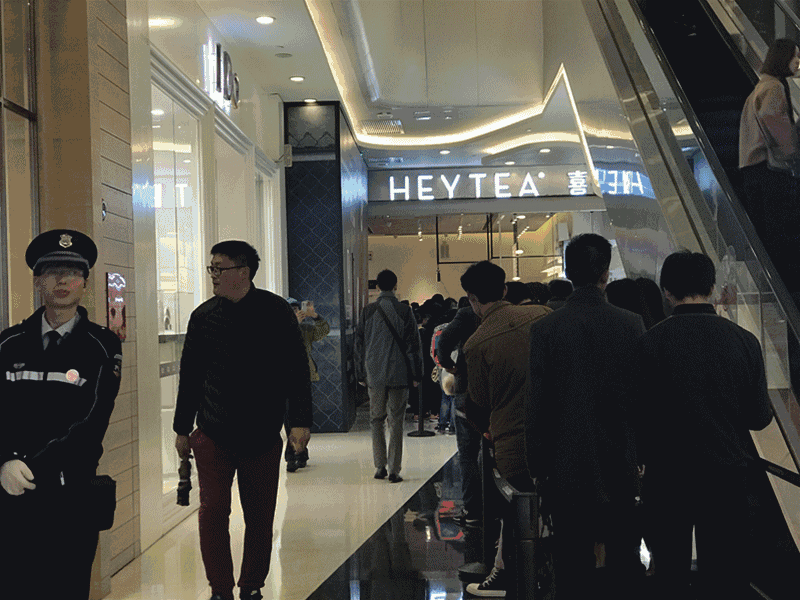 At the start of 2016, the first Hey Tea opened in Shanghai, right inside the bustling Raffles City at People's Square.  The new store was an instant hit, attracting hundreds of people who would regularly wait up to 6 hours for a cup of tea.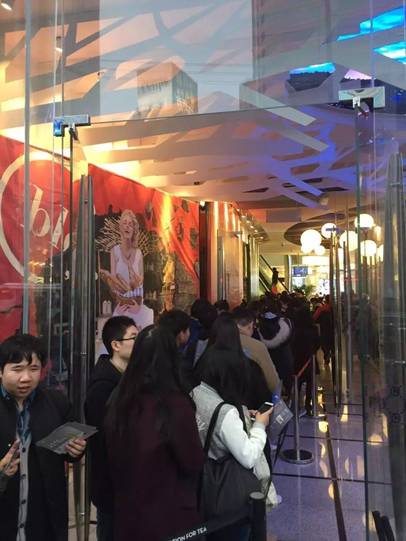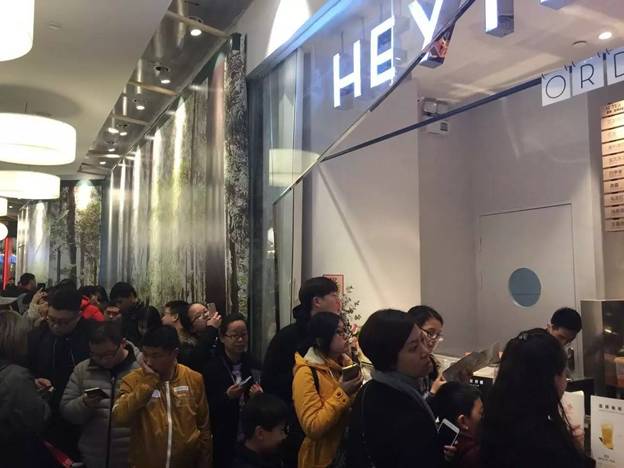 The store became so popular that the increase in manpower couldn't manage the large crowds and copy-cat sellers began upselling their drinks by RMB 7 – 8 to customers in the queue.
SO… what kind of tea do they have?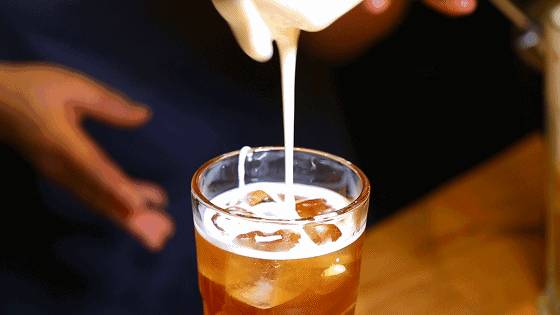 It looks like Nie's initial lack of tea knowledge was an asset in this case, as it left him open to all sorts of alternative ideas and unbound by tradition. For example, not many people would imagine making milk tea with cheese, but that's exactly was Hey Tea did. After noticing that Cheese was one of the most commonly talked about flavors on Weibo, Nie decided to try it out and was surprised to find the texture and depth it offered.
While some of the tea's focus on novel flavor combinations, there's also a strong focus on the tea itself. Hey Tea's other signature drink, the Jin Feng Cha Wang, uses leaves from Nan Tou Taiwan that undergo a special grilling and smoking process, resulting in a unique type of tea that produces a light tea scent when accompanied with the rich milk flavors.
Nie believes quality product and service are the most important components to a business, he sees it as a form of responsibility to his customers. "As a 90s consumer, if I do not like something, I will not feel confident in selling it to other consumers." Today, Hey Tea gets its high-quality tea from all around the world, including India, Taiwan, Henan, Guangxi and more. 
Big pay off and expansion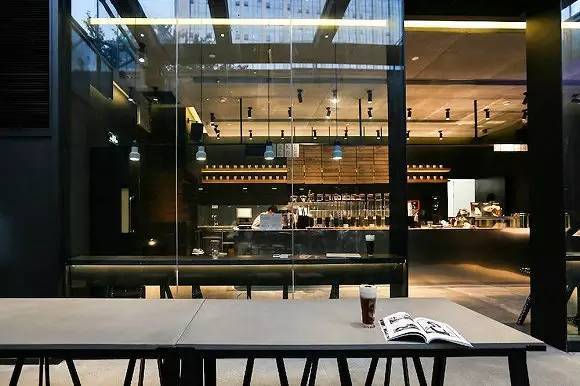 All of Nie's hard work paid off in 2016 when he received investments amounting to over RMB 100 million from IDG Venture Capitals and He Boquan. They began scaling up from there and have opened an additional 50 outlets around the country since then.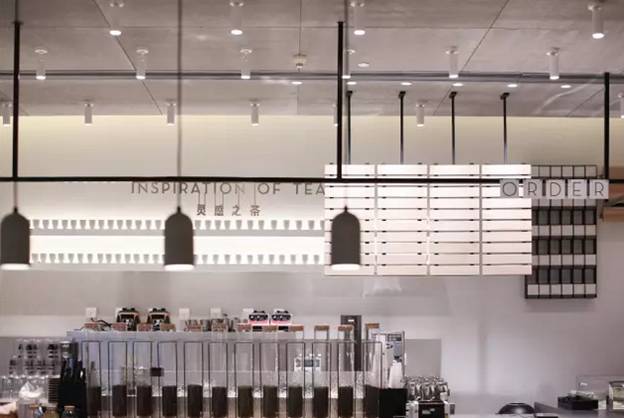 Shanghai's tea landscape is extremely competitive though, and popular brands like Neng Lu from Chongqing have even failed to make their mark in the city. After all, they ultimately up against tea giant Coco, which many Shanghainese consumers have grown to love. 
In his opinion, Nie views Coco as a traditional brand, and not one that is into recreating new tea drinks. This allowed Nie to develop his market niche, which he believes is more appealing to consumers today.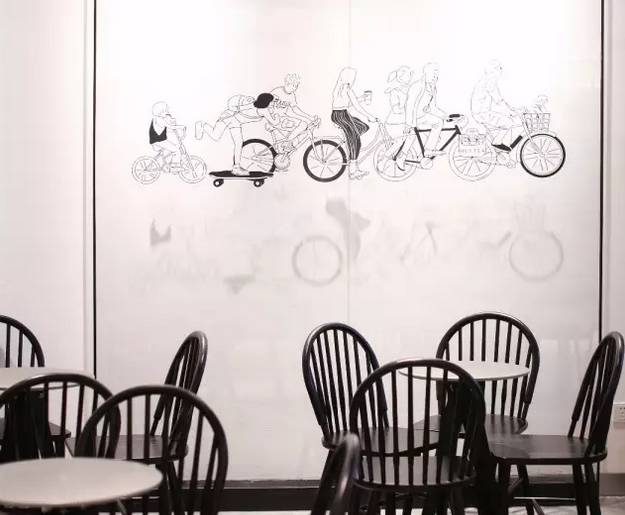 Apart from their flagship store, Hey Tea is looking to open 5 new locations in Shanghai, of which the Xujiahui Metro City outlet was the first on 18 March 2017. As for other plans for this year, Nie is looking to open more outlets in Zhu San Jiao and Chang San Jiao, as well as strengthening his brand and market niche. Nie hopes to open 100 outlets by year end and enter the Beijing market this year or next. 
About those long lines…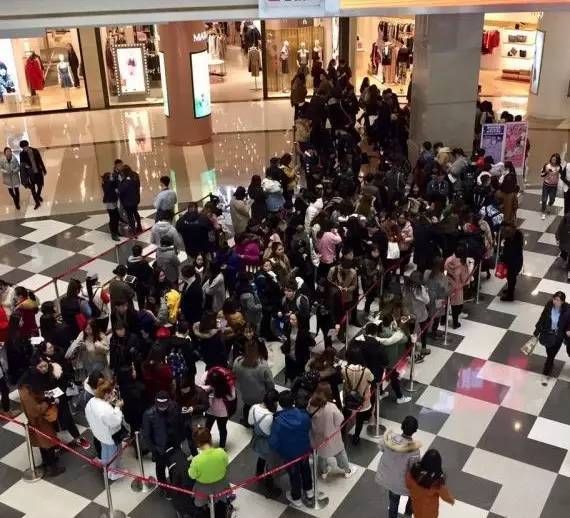 While Hey Tea's long line culture is often seen as an emblem of success, Nie views it more as a woe than a benefit. Firstly, due to long queuing times, consumers often will have higher expectations towards the product. It's also massively inconvenient for most people in the city to spend that much time standing around waiting.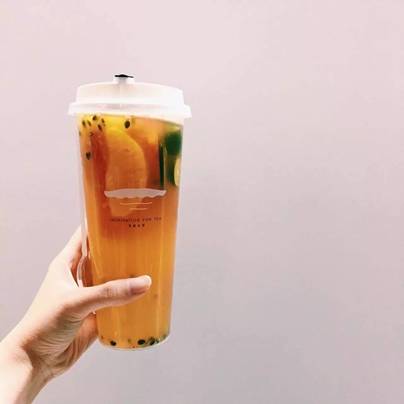 Another issue is that consumers today love a spectacle, and often turn long lined stores into viral sensations that overlook the actual products, which Nie believes is not his ultimate goal. "We are not in the business of letting our consumers queue for hours to get our drink. Rather, we hope that our products are easily accessible and available, and we are working on reducing queuing time."
In order to reduce those long queuing times and black market sellers, Hey Tea limits each consumer to purchasing a maximum of 3 cups of tea. This has greatly reduced wait times by 2-3 hours in the short-term. For the long-term though, new store outlets are definitely working with customers and thinking outside the box to ensure no one has to wait 'hours and hours' just for a cup of tea. 
Can the demand keep growing?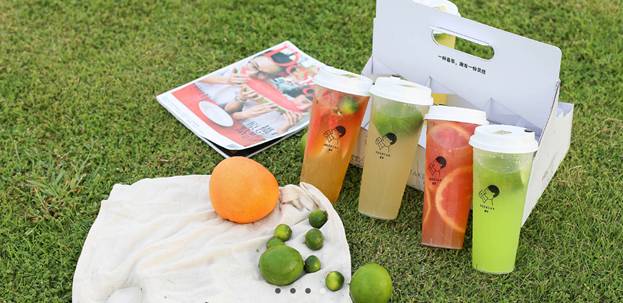 Tea businesses have become somewhat of a new fad among investors today.  And while Hey Tea has received massive amounts of investment to date, Nie remains confident that his business will remain unfazed by the swell of investors. 
"Our investors are part of our team, and not someone who have the last say," said Nie with regards to rumors about how investors often have the final say in businesses. He remains firm that the business engages its investors in a partnership model and tailoring products according to customer tastes and preferences remains a core business.
While striving to upgrade his products, Nie still remains worried about the business' future outlook. "Innovation and upgrading is a great challenge. While it is not apparent to customers when we fail, the team often knows but face challenges in pinpointing aspects that resulted in the failure… In identifying whether it is product, storefront or management issues, I always feel a great setback when I am unable to find solutions for them." 
Scaling up is definitely of great priority. And with the industry in its early stages of development, Nie must take advantage of his market share and continue to grow his business and educate consumers on the rich culture of tea.
We are looking for people who love life, food and travelling to join our team! Currently we are recruiting for the following positions:
Nightlife Editor
Food & Wine Editor
Wellness & Fitness Editor
Business Development Manager
Sales & Marketing Executives
Proof Reader
Videographer & Editor
Interns
Ideal candidates are talented, energetic and creative people who can work in a fast paced environment, and Chinese skills are a plus. 
Want to take on a challenge?
Please send your cover letter and CV to: 
jobs@shanghaiwow.com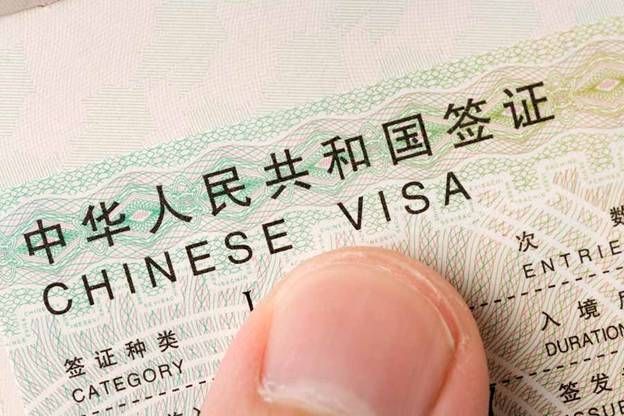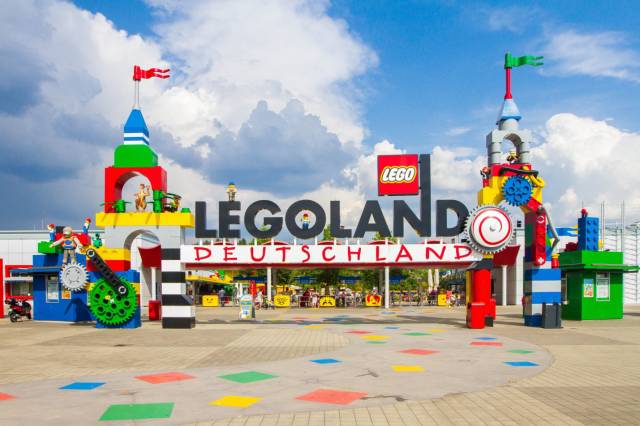 Loading