为了鼓励更多的人参与到自由互联网的开发,我们最新推出了
GreatFire悬赏计划
,请参赛者在下列任务中任选其中一个或多个,完成其中的任务目标,即可获得对应金额的奖励。
Dec.22th-25th | Enjoy the Autumn Scenery in South Ancient Town

# CETtrips #
Click the links to Get the details!
Wuyuan --Ancient villages
Enjoy the Autumn Scenery in South Ancient Town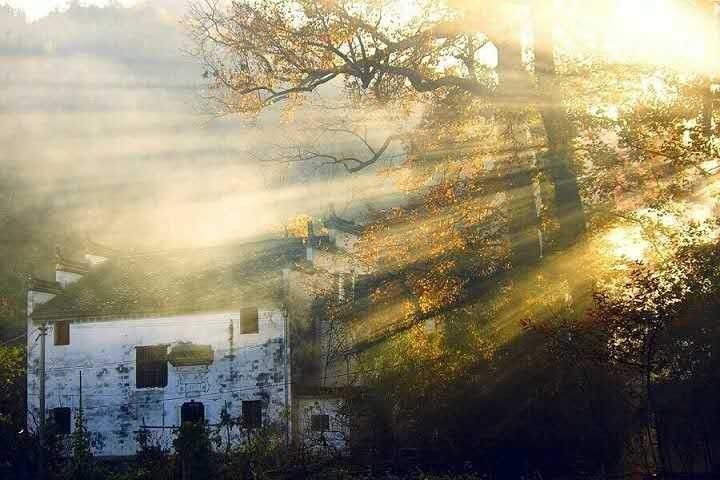 (Photos from CETtrip to wuyuan 2016-4-18)
Activity place: Wuyuan, Jiangxi province
Activity Date:   From Dec.22th to Dec.25th
Leaving Date: 2017-Dec.22th  Friday Night
Arriving Date: 2017-Dec.25th Monday Morning
Meeting time: 1.5 hours before the leaving time of your train tickets
Meeting point: 
Beijing west train station if you join CETtrip from Beijing

JiuJiang railway station (Destination City) if you join CETtrip from the other City.
Traffic tools: Train and Local Travelling Bus
Participants:Min 15 people,  Max 45 people
Normal Price: 1180 RMB

Discount Price: 1100RMB if 3 or more than 3 pax book seats together
VIP Price: 1100RMB  (Click it to join CET VIP)
Booking Hotline: 010-82414330 (English & Mandarin) 9:00-17:00

After sell service: 18514204269 (English & Mandarin) 9:00-17:00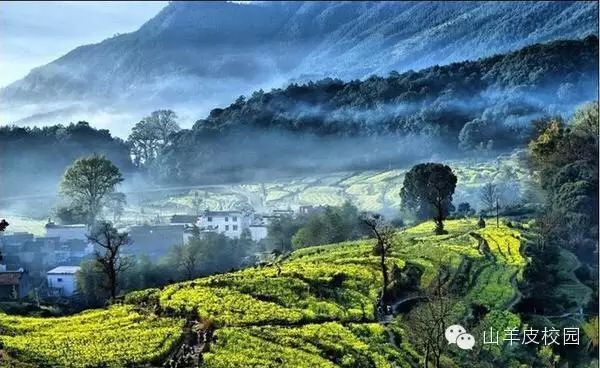 Statement of the trip fee
Trip fee includes:
Hard sleeper bed tickets from Beijing to Jiujiang and from JiuJiang back to Beijing.(Train tickets fee is around 600RMB and it is included in the trip fee, CET will buy the tickets for you with your informations)

Travelling bus fee from Jiujiang to Wuyuan and from Wuyuan back to JiuJiang.

One night in standard hotel

3 day outdoor insurance 

Leader's service fee
Trip fee excludes:
Entrance tictets of our trip's scenic spots.

Shi Cheng ticket price is 60RMB

Huang Ling with cableway ticket price is 145RMB.

Changxi ticket price is 20RMB

Take your Students book if you have, you can have discount for the entance tickets

Meals go dutch, fancy or simple, it's up to you.

Shuttlt Bus Fee inside the scenic spots and other expenses not mentioned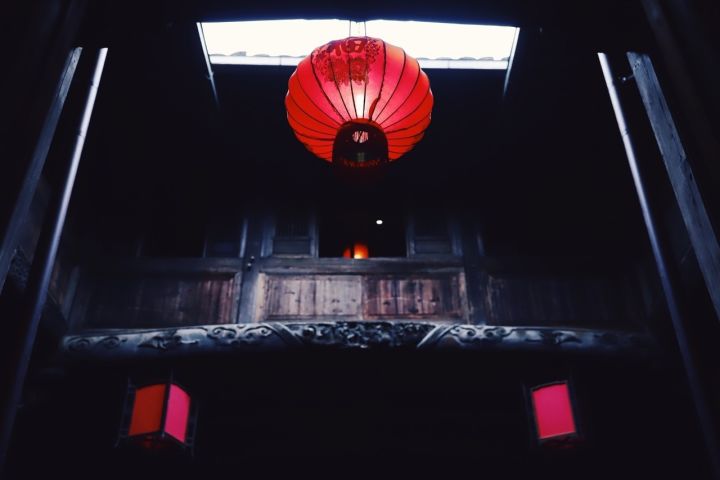 (Photos from CETtrip to wuyuan 2016-4-18)
Statement about refund: 
No refund within 3 days before depature, but you can get 80% of your train ticket fee back from the train station with your passport (Only original passport works).

Refund 80% trip fee when you cancel this trip 3 days before depature.
Book Your Tickets Online
Notice about booking online
Finish the payment online firstly and DONT forget to Click ''Done'' or ''完成'' when you finsih your payment!!! or you wont get the activity wechat group!!!

If you are not CET VIP, please dont choose VIP price, or you couldnt get your seat confirmed even though you have paid.

NO Need to be confirmed from CET. Once you finsih payment, your name will be on our list!

If you are going to book more than one seat together, please write down your friends' names on the " Note" blank

If you have problem in joining the wechat group, please call us:010-82414330/18514204269
Press this QR Code and Extract it to book your seat.

If this booking link is available for you to book, it means Seats are available!
Full Itinerary

【Day 1】 Departure to Jiujiang city from beijing west train station
Take your orignial passport (only it works, no yellow paper and no copy ones) with you and meet our trip leader (with CET Green Flag) at the Flag Tower of Beijing west train station, and then get your train tickets from him, and then take your train to Jiujiang train station.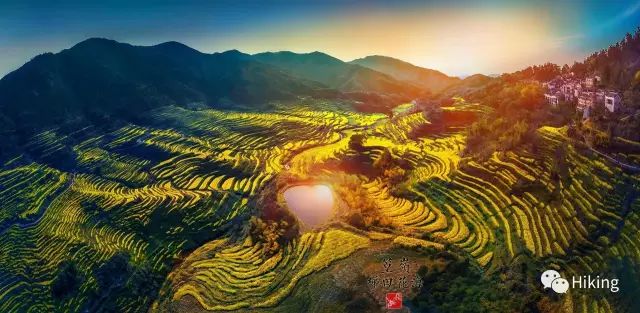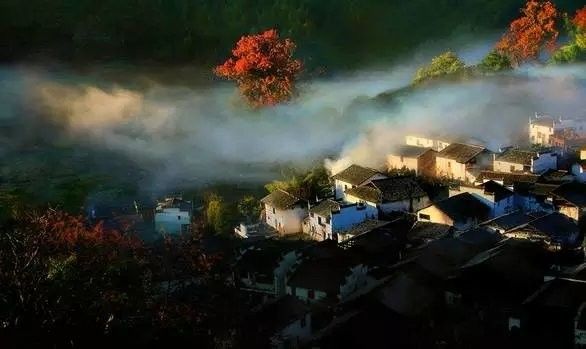 【Day 2】Jiujiang—Wuyuan—Huangling—Qinghua County 
Arrive at Jiujiang train station in the morning about 7:00am and then try to find CET Green flag and trip leader at the exit of the train station (our trip leader will post the location and pic into the group for your conveniece to find him)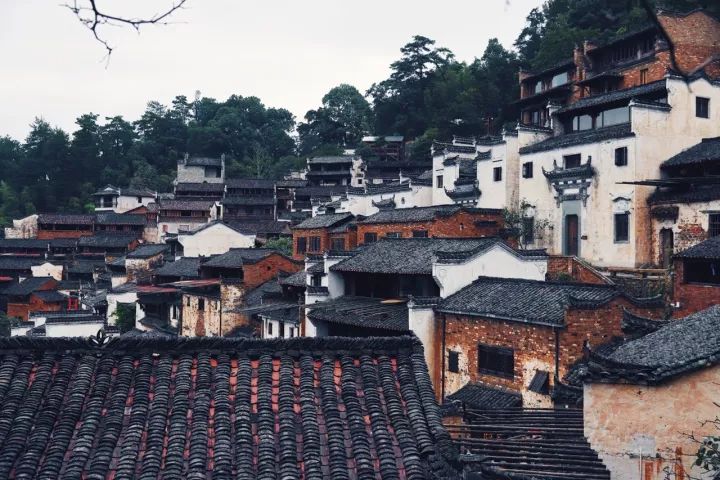 Buy some simple food for breakfast and please dont waste too much time for the breakfast, becasue we need to hurry to Wuyuan town from jiujiang City, it is about 240km distance.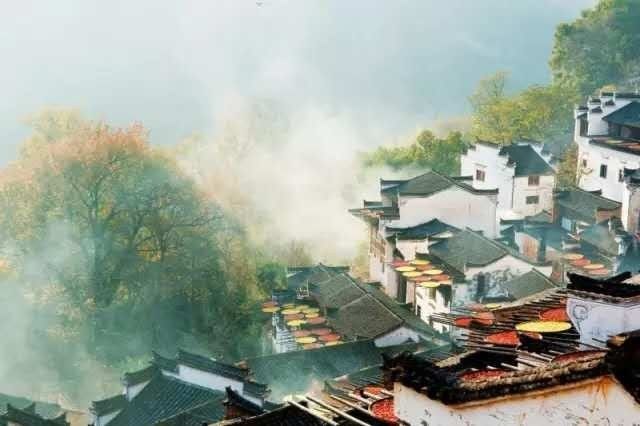 7:30 am, Leaving from jiujiang City to Wuyuan town, we suppose to arrive at 11:30am if no traffic jams.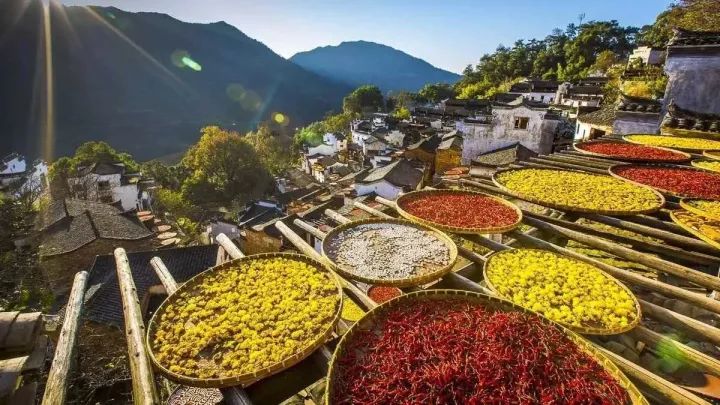 Our first visitiing place is Huangling scenic spot, Huangling autumn exposure is the most classic scenery, Free photography in  #Huangling#  scenic area and appreciation of terraced field scenery in autumn  Suiyuan;  and also you will find the big difference about the ancient town between the south and the north in China.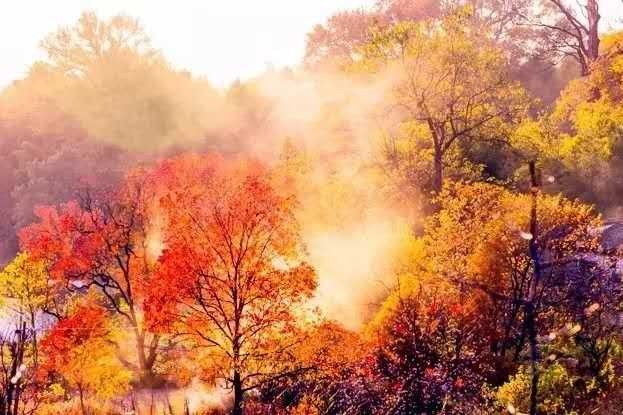 Have your lunch in the scenic area, and we suppose to leave at 16:00 to our living place:  #Qinghua town# it is also a traditional chinese south town, with white walls and cyan tiles, amost all of the buildings are the same style.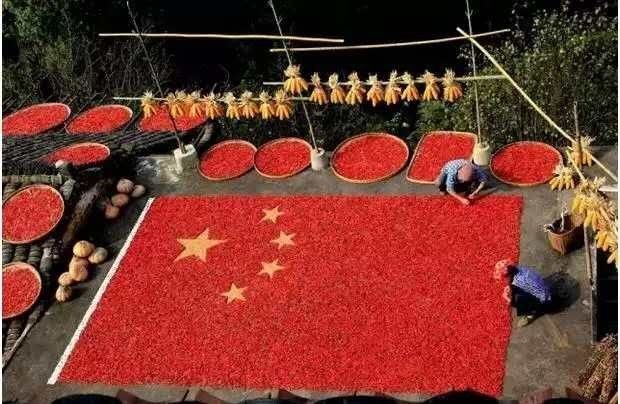 After we arrive  #Qinghua County#, we will have our dinner nearby our hostel together (share the bill together )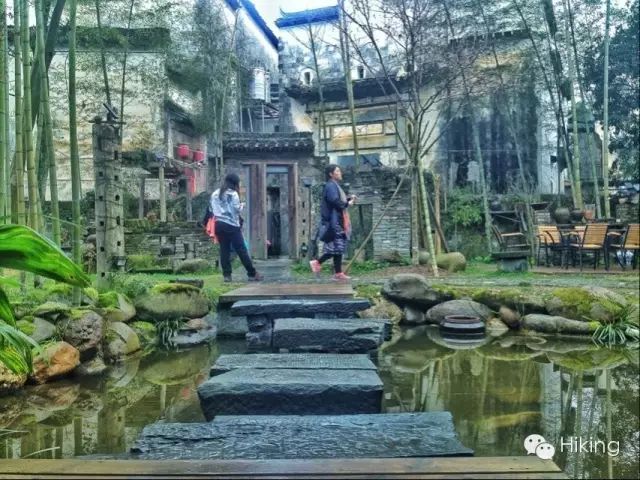 (Photos from CETtrip to wuyuan 2016-4-18)
Please sleep early because the next day morning we need to wake up at 4:00am to see the sunrise and the morning sea fog (only appear before 5:00am)
Note: Our hostel is running by local villagers, not fantasy but clean and comfortable.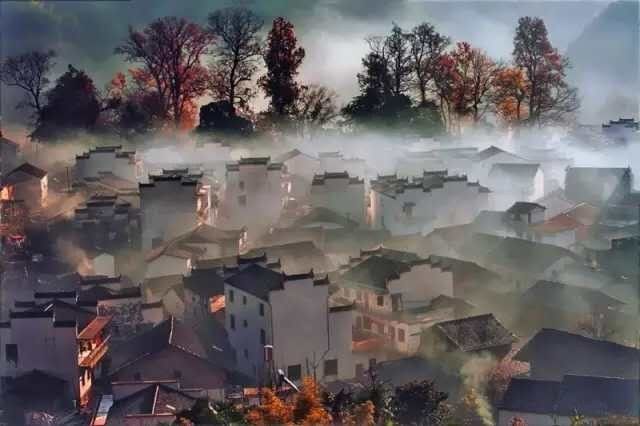 【Day 3】Shicheng Village- Changxi Village- Jiujiang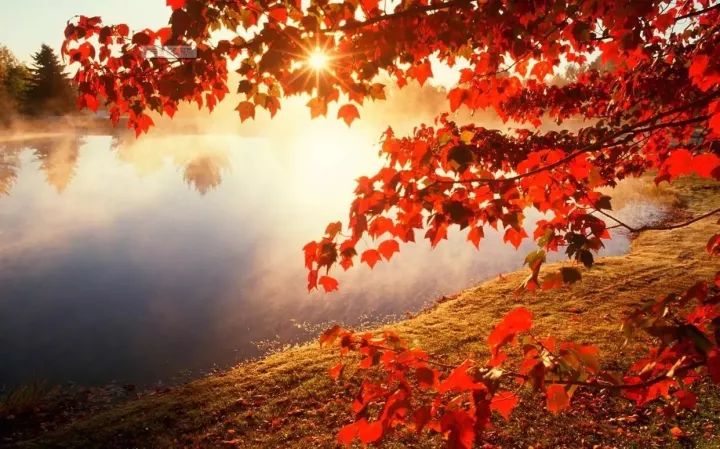 Wake up at 4:00am and leave to Shicheng Village to see the sunrise and the morning sea fog in the morning.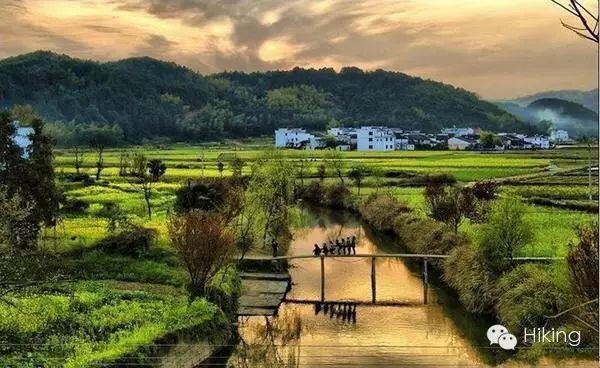 (Photos from CETtrip to wuyuan 2016-4-18)
Appreciate the sunrise in #Shicheng Village# after breakfast and take photos of sunrise as well as red maple;  You can aslo enjoy the Hui style architecture building in #Changxi Village# and small bridge over the flowing stream.  Peaceful ancient village is unforgottenable.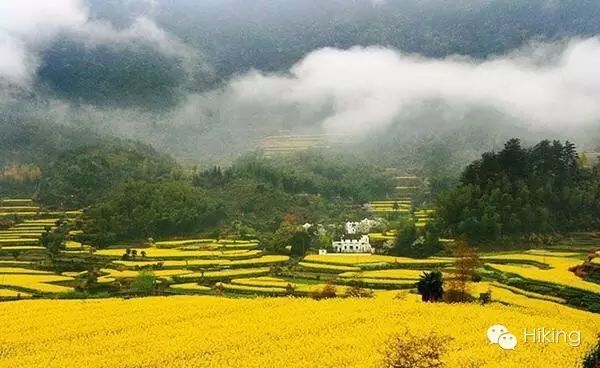 (Photos from CETtrip to wuyuan 2016-4-18)
Have your breakfast in the village before 10:00am and then we need to hike about 13km to arrive changxi village, the endless autumn scenery along the hiking routh will make this trip more unforgotenable.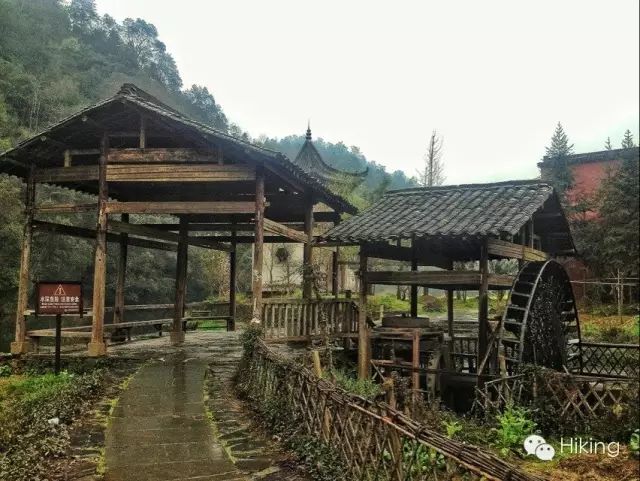 (Photos from CETtrip to wuyuan 2016-4-18)
if this distance hike is not suitable to you, you can take our bus to jujing ( another good place to see the autumn scenery) and then waiting for us in the meeting point.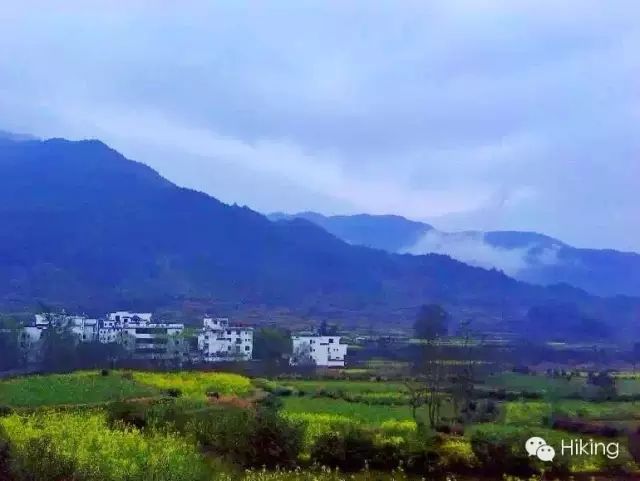 But once if you choose to hike, please catch with our group and dont fall behind too much, becasue we have to leave this place to jiujiang train station to catch our train back to beijing on time.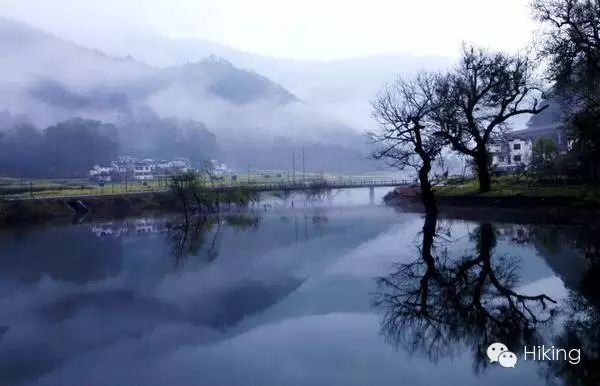 Get on our bus at 15:30 and then back to jiujiang city to catch our train back to Beijing.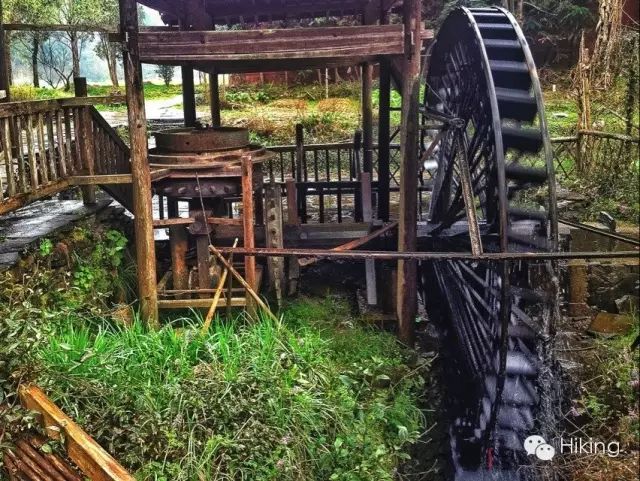 When we arrive, if we have enough time, we will have some local food (jiujiang crock soup is really delicious and famous all over China),but if we didnt have time, we can only bus some food and eat it on the train.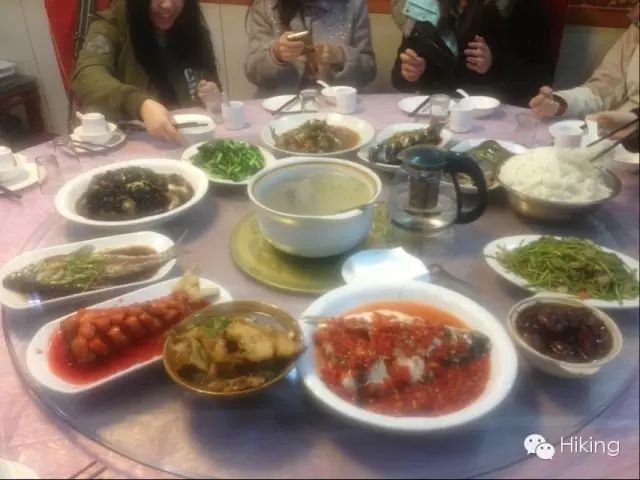 【Day 4】Arrive in Beijing
Arrive in Beijing West Railway Station at 07:38.
All times are approximate, and depend on our speed of movement. if this trip have met big traffic jams, our trip leader has the right to adjust our schdule, please be cooprative.
Notes

REMEMBER TO BRING: Passport; Student card or book; cash; Waterproof jacket and trousers; Sturdy shoes, hiking boots if possible; A day pack to take on outings. Suitcases or bigger bags can be left at the hotel or on the bus; Camera and charger, batteries; Mobile phone, charger; Hayfever medication; Tissues and wipes.