为了鼓励更多的人参与到自由互联网的开发,我们最新推出了
GreatFire悬赏计划
,请参赛者在下列任务中任选其中一个或多个,完成其中的任务目标,即可获得对应金额的奖励。
May.11th 65RMB | Via Ferrata Rock Climbing

# CETtrips #
Click the links to Get the details!
Via Ferrata Rock Climbing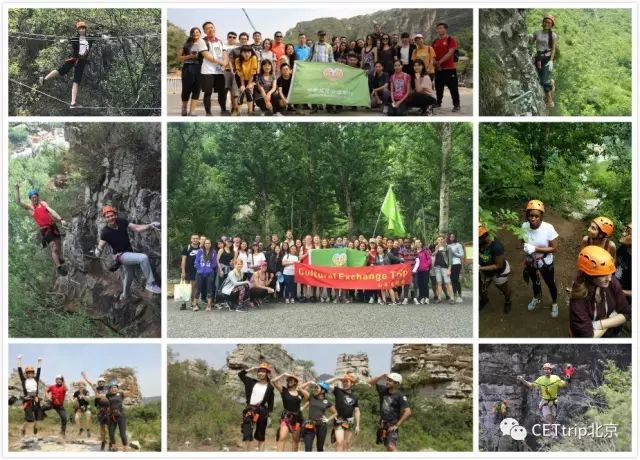 Activity place: Fangshan district , Beijing

Activity date: 
13th trip: May.11th

14th trip: May.18th

15th trip: May.25th
Meeting point 1:Huixinxijie Nankou subway station, Exit B
Meeting time: 07:00am
Leaving time: 07:05 (no waiting)
Meeting point 2: South Gate of BLCU
Meeting time: 07:25am
Leaving time: 07:30(no waiting)
Meeting point 3: Weigongcun subway station, Exit D
Meeting time: 07:55am
Leaving time: 08:00(no waiting)
Back time:16:00
Arrival Time:18:30
Traffic tools:Travelling Bus
Trip Fee: Round Bus+CET Guide
Normal Price:75RMB

Sharing Discount: 65RMB if 3 or more than 3 ppl booked together
Participants: Min 10, Max 50 (if less than 10 participants, this trip will be cancelled)
Booking Hotline: Luff 17801203127 (English & Mandarin)
Statement: No changing to other CETtrips or refund within 24 hours of departure.
Note:

The trip fee doesn't include the entrance fee (Intermediate line is 180RMB, No student discounted price)

Please take enough water and food for lunch.

All the prices above are from the official website, it might be fluctuating.
Book Your Tickets Online

Press this QR Code and Extract it to book your seat.

08:00 Set off to Scenic Spot
No stop during the ride, please drink less water on the bus, it is hard to find a toilet on the way, before you get on our bus, go to the toilet firstly.
10:00 Arrive Scenic Spot
If we didnt meet any traffic jams, we can arrive in 2.5 hours, which is 10:00. 
After we arrive at the gate, our trip leader buy the tickets for us. During the waiting time, Go to the toilet, and have a group pic before we get inside.
After we get inside, our trip leader will arrange the equirments to you and introduce how to do it to you, please listen carefully and take care of yoursllf.
14:00 Go back to Beijing
We suppose to arrive at 16:30 if no traffic jams.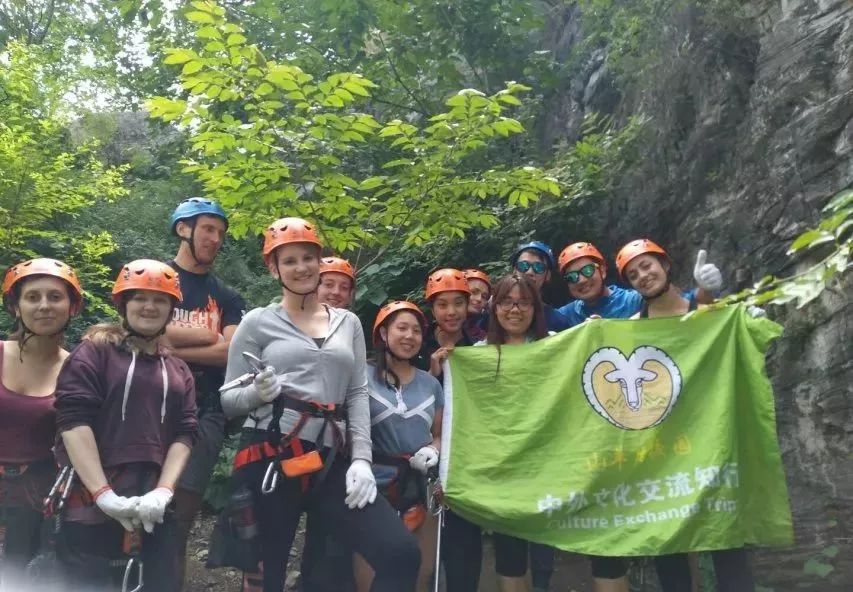 Ferrata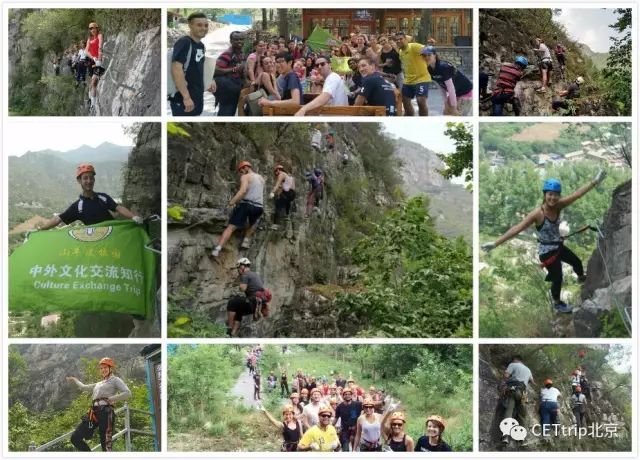 One of the coolest things I've done recently, Via Ferrata is something I highly recommend for anyone based in Beijing who's seeking more outdoor adventure activities. Suitable for almost everyone (via ferrata has had kids as young as 6 years old complete their routes!),It's incredible that so much natural beauty is right at our doorstep and via ferrata is a great way to experience it.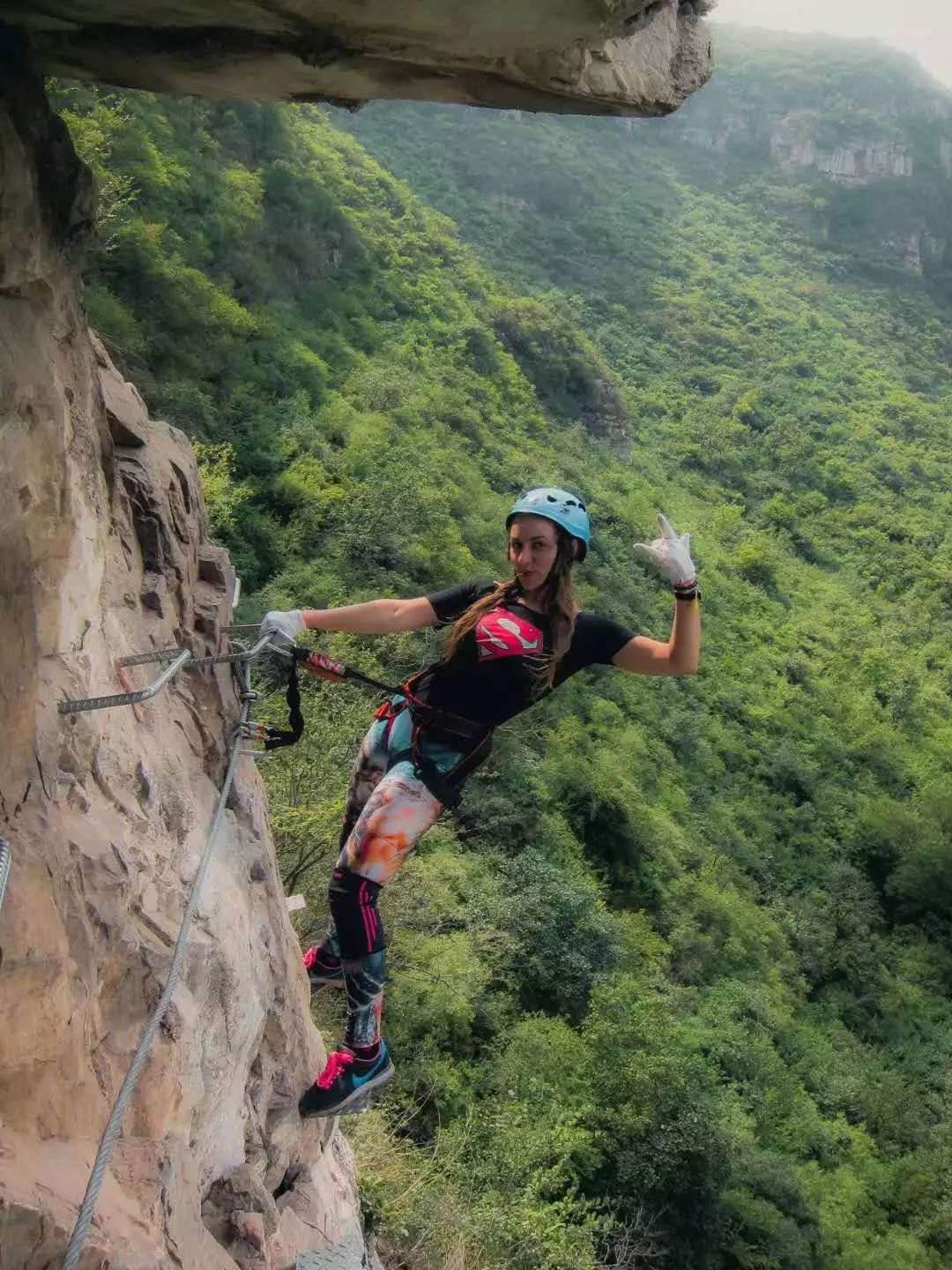 Honestly, if you happen to have a fear of heights, Via Ferrata is probably your best option to try and conquer your fear. Just like stepping up, down and across a ladder, this climbing sport gives participants all the perks of rock climbing without the actual physical strength and endurance that outdoor rock climbing generally requires.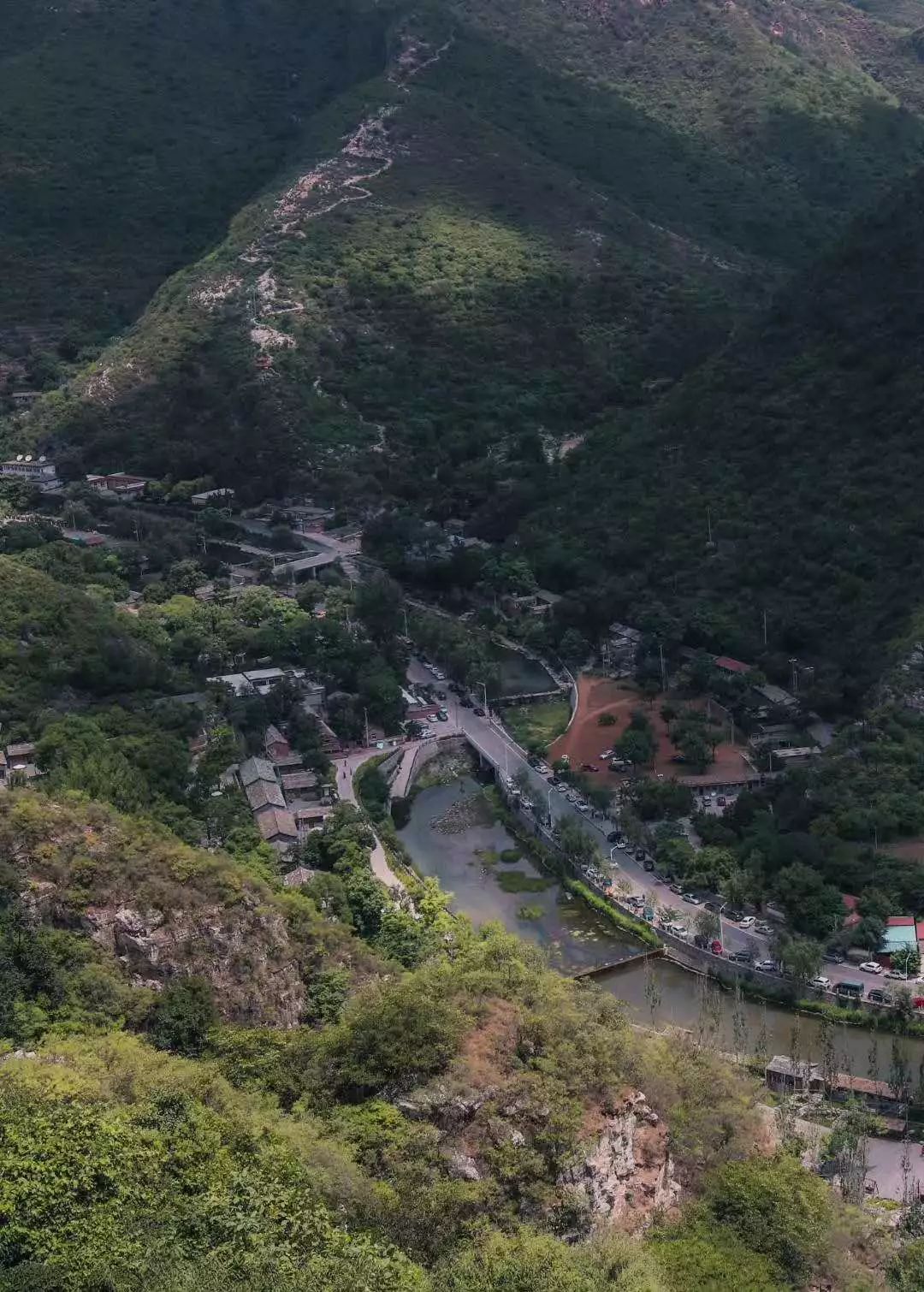 The photos may look intimidating, but it's perfectly safe and it's an incredible experience. The combination of the adrenaline rush and thrill you get from climbing great heights and the unbelievable natural beauty you are completely surrounded by makes via ferrata an unparalleled outdoor sport.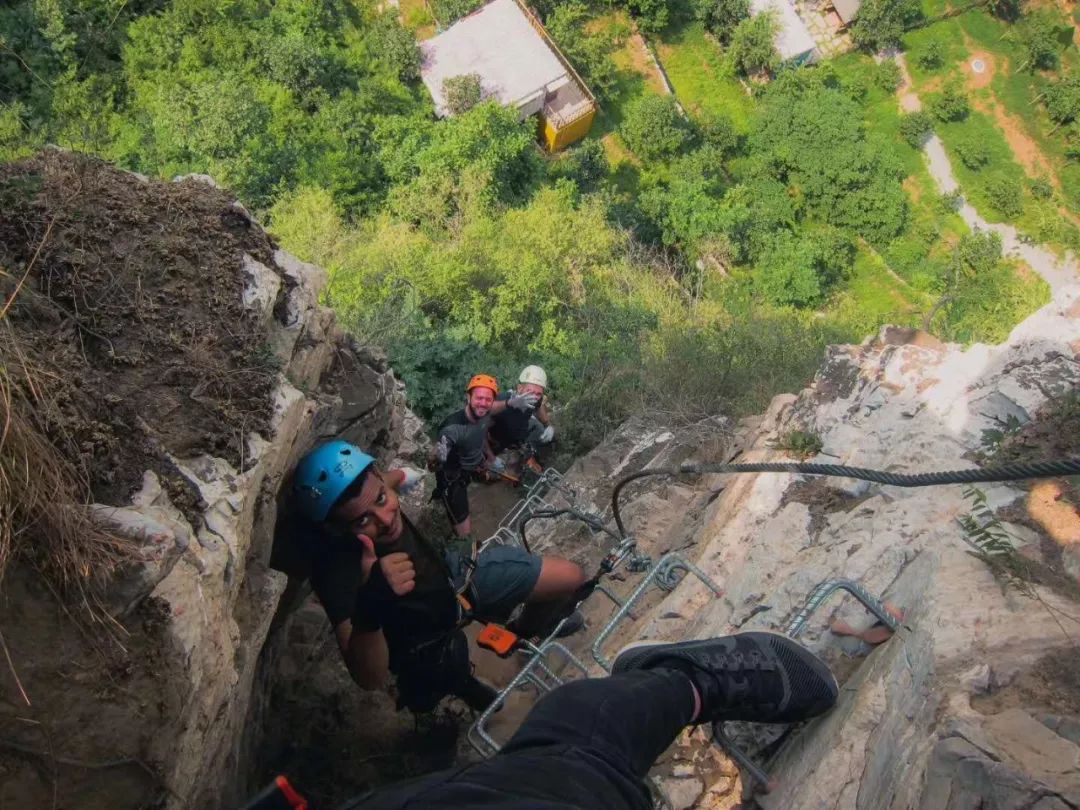 Each time I get out there, I can't help but think how incredible it is that the Prisme French team installed all the hooks, pegs, ropes and iron rungs in these great mountains. They thoughtfully used the natural slopes of the rocks to complement their routes and the suspended ropes were as exhilarating as they are nerve-racking.