为了鼓励更多的人参与到自由互联网的开发,我们最新推出了
GreatFire悬赏计划
,请参赛者在下列任务中任选其中一个或多个,完成其中的任务目标,即可获得对应金额的奖励。
Jun.7th WGW Hike | From Jiankou to Mutianyu GreatWall

# CETtrips #
One Day Trip For Holiday




Discount Show for Weekends

Click the links to Get the details!
WGW Hike | From Jiankou to Mutianyu Great Wall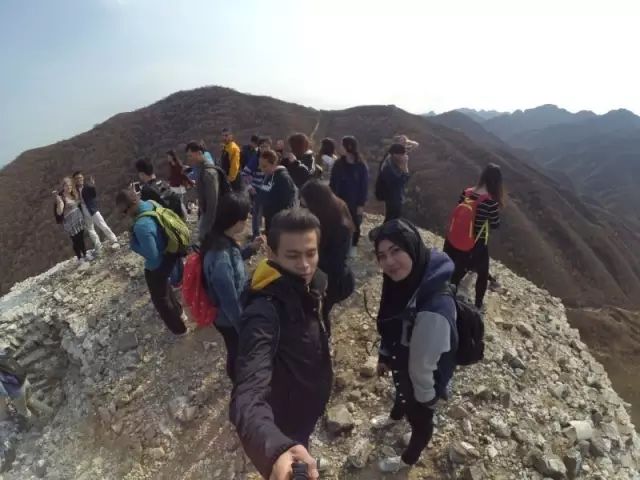 WGW Hike: Every weekends we will have two kinds of Great Wall trips, one kind is the repaired one which we will go to the senic spot like: lakeside Great Wall, Mutianyu Great Wall, Juyongguang Great Wall and so on; the another one is WGW(Wild Great Wall Hike), most of this kind of great wall is original, and broken wall. They are not famous and most are inside of the forest or on the big mount which is not convenient to some tourists, so we will do a little bit hike to visit. When you visit this kind of Great Wall you can feel the history and the beautiful mounts and forests.
Hike Brief: A tough hike that follows the Great Wall from Jiankou's General's Tower all the way over to the Mutianyu Great Wall, starting on unrestored wall and finishing on a restored section.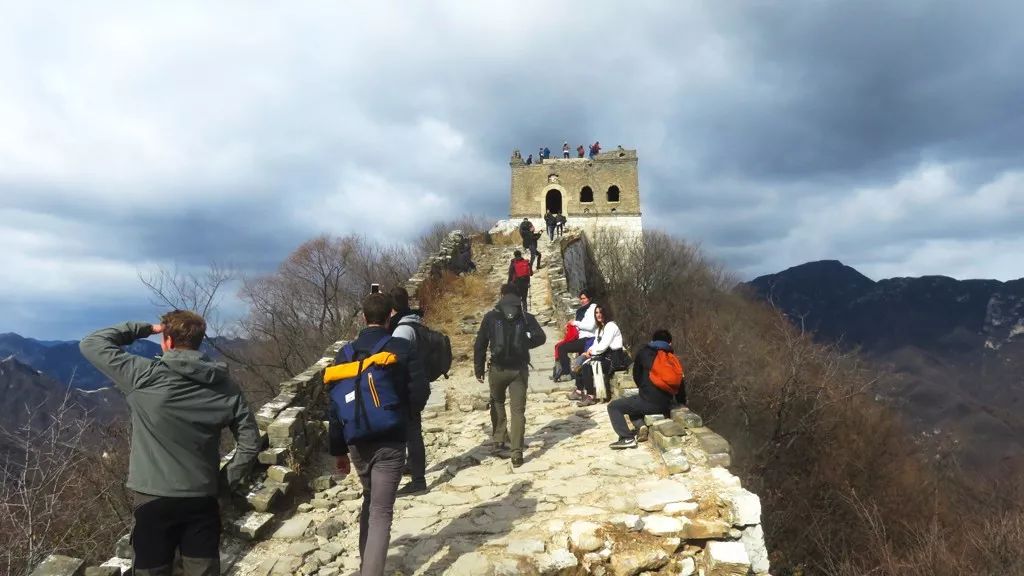 Hike Information
Distance: 9km

Time to complete: 4-5 hours
Total ascent: 451m
Total descent: 724m
Location: huailai county,hebei province
Drive time: 2 hours each way
Level of difficulty: Level 3
Basic Information

Activity place: Huairou District, Beijing
Activity date: 
Meeting point 1: Weigongchun Subway station  Exit B
Meeting time: 07:00am
Leaving time: 07:05 (no waiting)
Meeting point 2:South gate of BLCU
Meeting time: 07:25am
Leaving time: 07:30(no waiting)
Meeting point 3: HuixingxijieNankou Subway Station Exit B
Meeting time: 07:55am
Leaving time: 08:00(no waiting)
Traffic tools:Travelling Bus

Trip Fee: Round Traveling Bus fees+CET Guide+Insurance Fee
Normal Price: 95RMB

Discount Price: 85RMB if you share this link on your moment


VIP Price: 85RMB  (Click it to join CET VIP)
Participants: Min 15 (if less than 15 participants, this trip will be cancelled)
Booking Hotline:  Lucy 13810841880 (English & Mandarin)
Statement:  No changing to other CET trips or refund within 72 hours of departure.
Please Notes: Sometimes there will be someone charge the ticket fee when we across mutianyu Great Wall. If it happens, please pay it by your own expense.
Trip fee does not include entrance ticket & shuttle bus ticket

Normal entrance ticket price is 45 yuan, student ticket is 25 yuan

Shuttle bus ticket(round way) is 15 yuan per/person

Prepare your lunch and enough  water in advance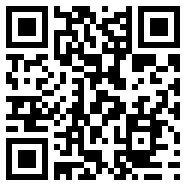 Press this QR Code and Extract it to book your seat.
How to Rigister online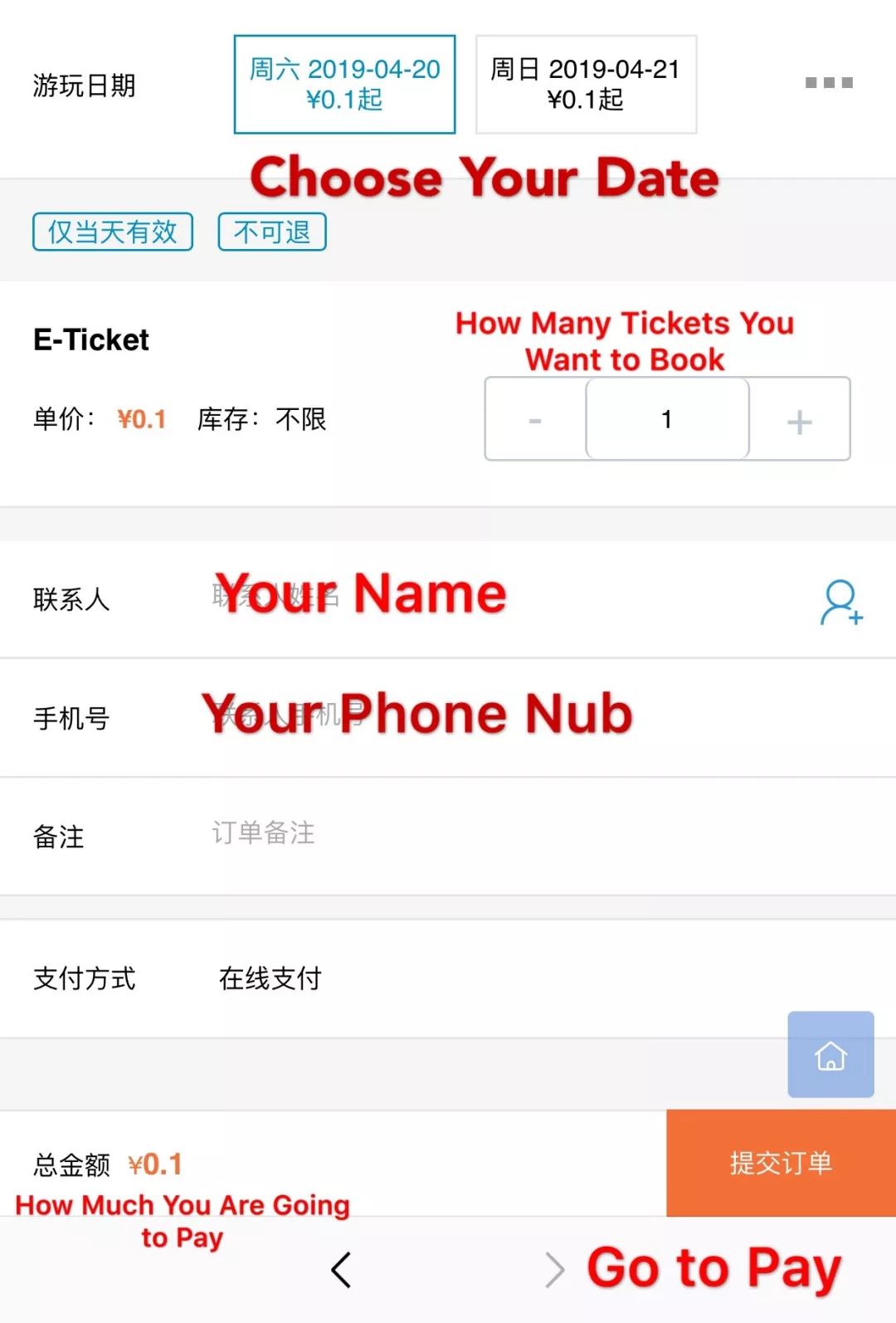 After you finish payment, add our coustmer service wechat to join in the wechat group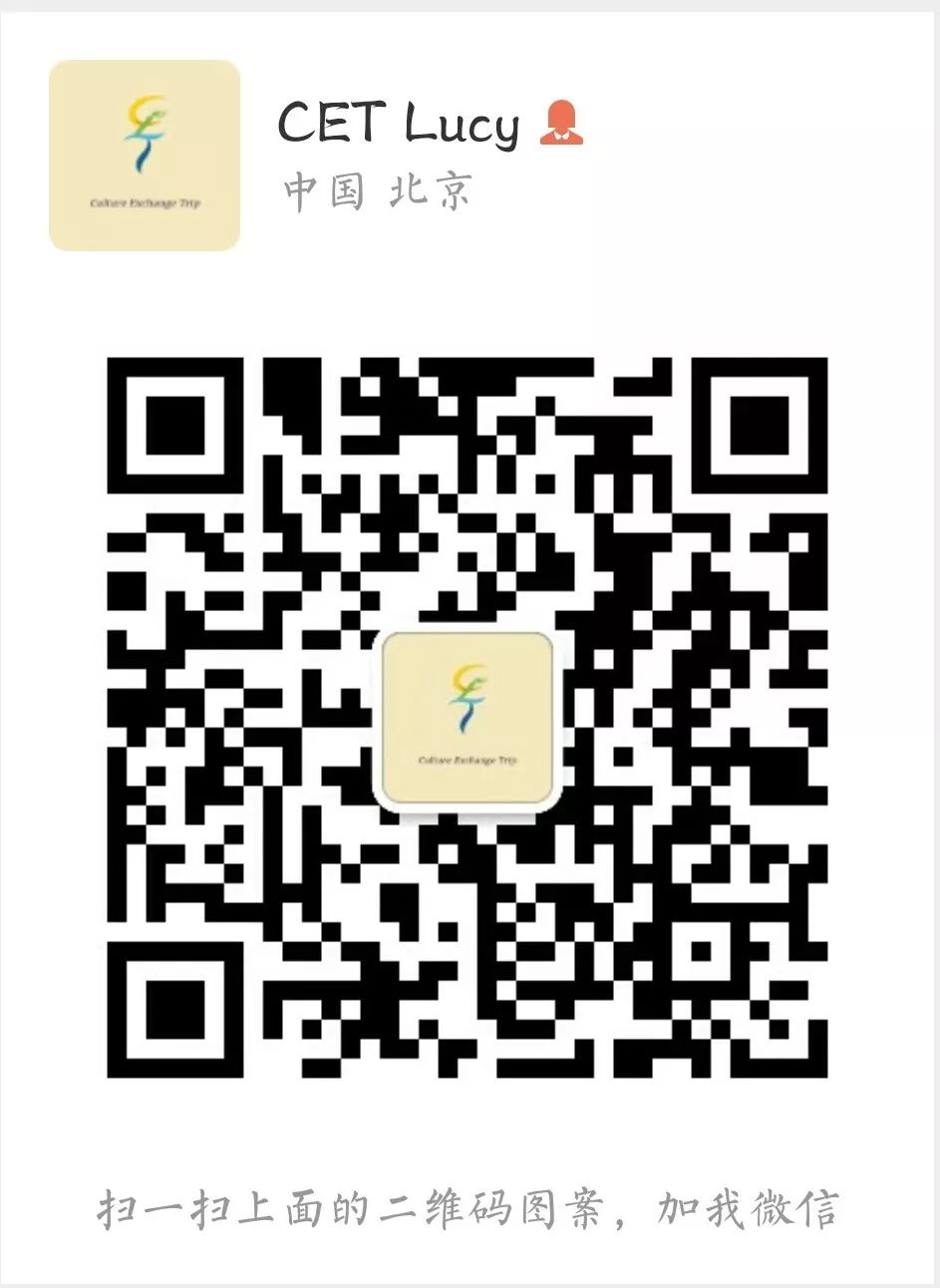 You need bring:

Lunch and plenty of snacks to keep your energy up

Warm clothes, gloves, and a hat in case the weather turns bad

Sun protection: long-sleeved shirt, hat

A bottle of sports drink with salt content (Gatorade, Pocari Sweat)

A waterproof jacket in case the weather changes

Strong and comfortable hiking boots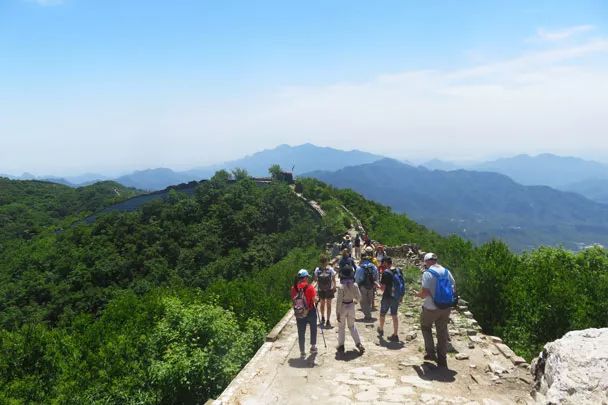 Jun.7th-9th Dragon Boat Festival
 Inner Mongolia | 3 Days Grassland+Desert Exploration Tour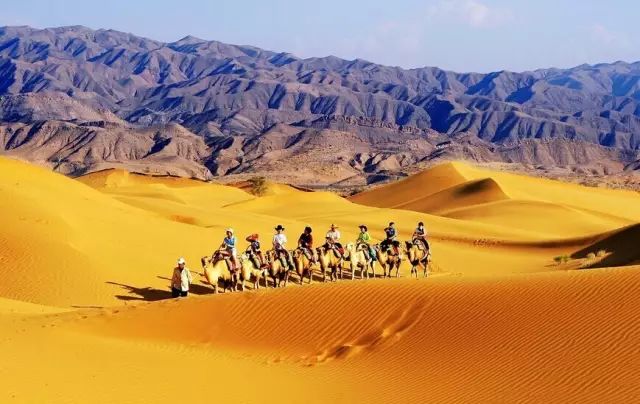 Click the pic get the details about the trip

About CET Hiking Level
Level 1: easy, maybe a bit hilly, but no very long climbs.  hikes are usually 5–8km long.it will take around 3 hours.
Level 2: Level 2 hikes will take around 3-4 hours, and can be either reasonably easy, or challenging, depending on how often you exercise. 
Level 3: There may be long climbs up hills, and there may be steep sections.it will take around 5-7 hours
Level 4: hikes will usually take 6-8 hour hours to complete, and will be difficult for people who are not used to hiking or are out of shape. Some level 4 hikes are shorter, but very steep.
Level 5: hikes are physically challenging, and suitable for experienced hikers in good shape. 
Level 6: hikes are the most difficult hikes we do: long, with tough ascents and descents. They are physically challenging, and suitable for experienced hikers in good shape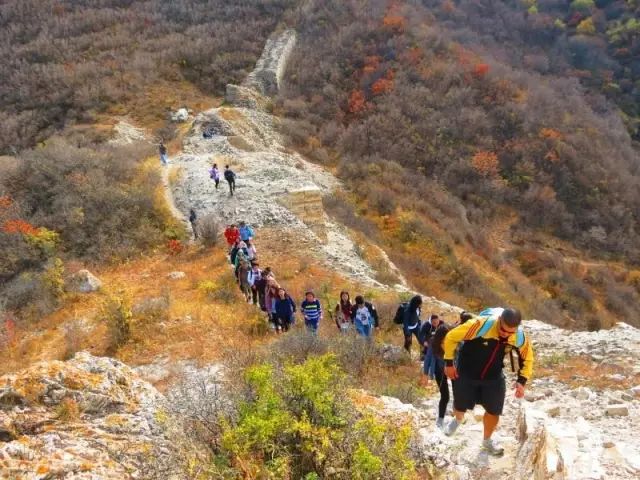 About this Hike
This walk begins from a small village in the Jiankou area. Our local guide has a guesthouse here, and he's picked a nice spot—Jiankou is home to some of the most dramatic stretches of Great Wall in the Beijing area.
We'll start off the hike by following a zigzag hillside trail that rises quickly to a Great Wall tower that is almost 1,000 metres above sea level. From the tower we can see the Jiankou basin, as well as the many other sections of Great Wall in the area.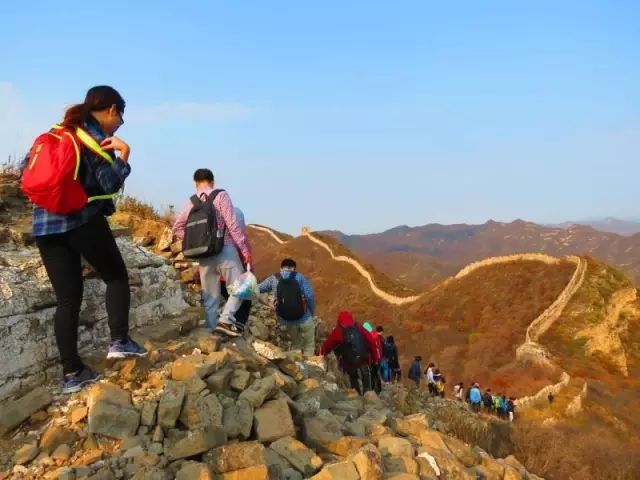 From there we'll head east, following the wall towards Mutianyu. There is some steep climbing, and you'll need a good head for heights and some balancing skills – at some points the Great Wall is overgrown with bushes, and this will force us to walk along the very edge, quite high above the ground.
Along the way we'll pass through many towers. At one point we'll have an option – take a forest detour past an old meeting place that would make a very good campsite, or climb up and down a steep broken down section of wall that's named the Ox-Horn.
We'll end up at the northern end of the Mutianyu Great Wall, and cross over on to the restored section. Even though the wall here is restored, it's still steep, and you may find the long descents tough on the knees.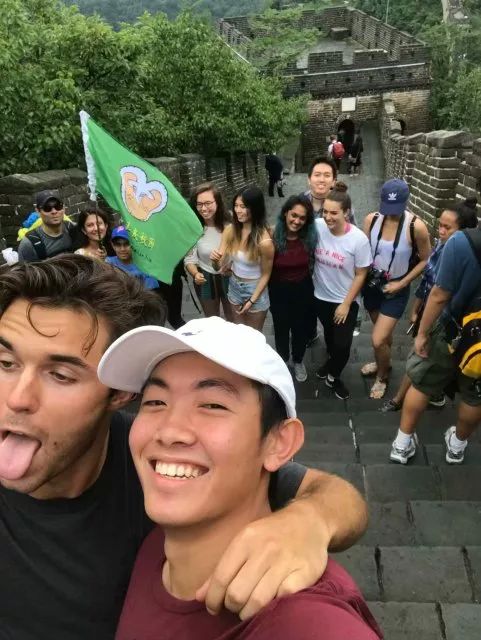 We'll follow the Mutianyu wall all the way over to the south side, and then head down to the carpark where we'll find our bus. There are a few choices when it comes to getting down to the park entrance – walk down the hill trail, or buy a ticket for the luge or the cable car and speed down to finish that way.
From the car park we'll ride the new park shuttle buses down to the main carpark, and then heading back to the city.