为了鼓励更多的人参与到自由互联网的开发,我们最新推出了
GreatFire悬赏计划
,请参赛者在下列任务中任选其中一个或多个,完成其中的任务目标,即可获得对应金额的奖励。
Jun.16th White River Hike | Stay Cool and Get Your Feet Wet!

# CETtrips #
Click the links to Get the details!
White River Hike | Stay Cool and Get Your Feet Wet!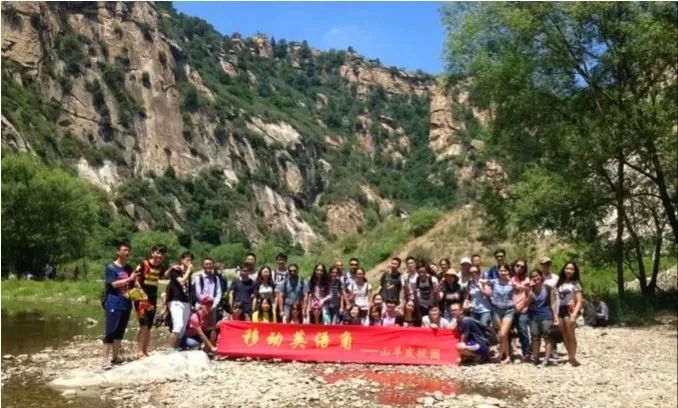 Stay cool in summer with a hike that will get your feet wet, fording the river on this long and level canyon hike that passes beneath tall cliffs. A running river, impressive tall and steep cliffs made from massive slabs of rock and boulders, pine trees, grassy dried riverbed, geese and rocks reflected in pools of water.
Hike statistics
Distance: 12km
Time to complete: 3–4 hours
Start height: 247m
Finish height: 208m
Location: Miyun
Drive time: 2 hours each way
Note: We recommend that you bring a pair of sport-type sandals to protect your feet from rocks during river crossings. It's possible to cross barefoot, but the bottom of the river is rocky and a bit hard on the feet. If the sandals you wear don't have straps to hold them to your feet, there's a good chance you'll lose them.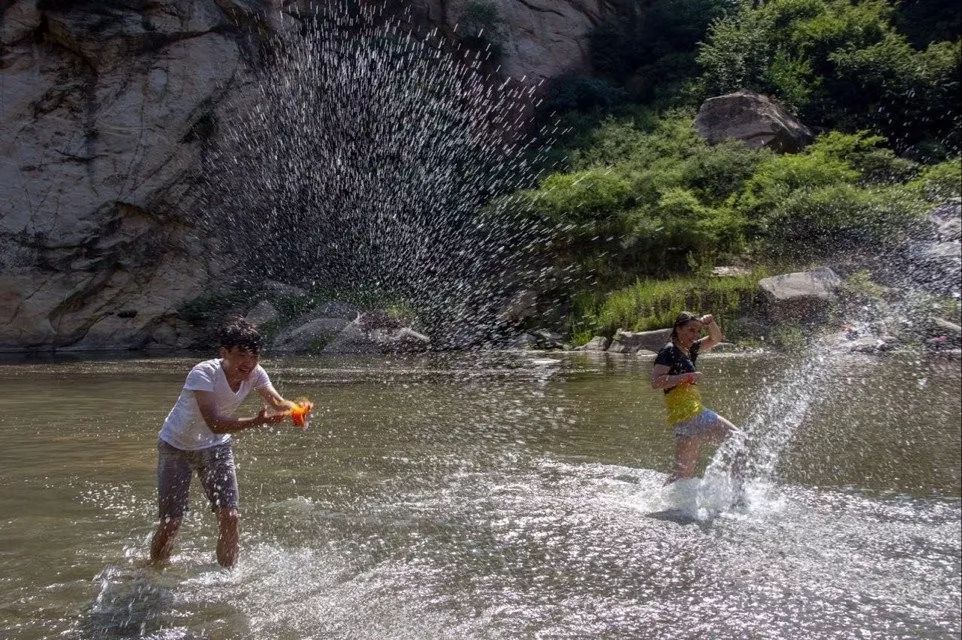 Activity place: Miyun, Beijing

Activity date: 2019 Every Sunday
2nd Trip: Jun.16th


3rd Trip: Jun.23th

4th Trip: Jun.30th

Scan the QR code to get more dates!
Meeting point 1:Weigongcun subway station, Exit B
Meeting time: 7:00am
Leaving time: 7:05 (no waiting)
Meeting point 2: South Gate of BLCU
Meeting time: 7:25am

Leaving time: 7:30(no waiting)
Meeting point 3: Huixinxijie Nankou subway station, Exit B
Meeting time: 7:50pm

Leaving time: 7:55(no waiting)
Back time: 16:00
Arrive time: 18:00 if no traffic jams
Traffic tools:Travelling Bus+CET Engligh Guide Fee+Insurance Fee
Trip Fee: Round Traveling bus+CET English Guide+Insurance fee
Normal Price: 95RMB/pax

Group Discount: 85RMB if 3 or more than 3 seats booked together

VIP Price: 85RMB  ( Buy CET VIP on our wechat offical Menu )
Participants: Min 20, Max 50 (if less than 20 participants, this trip will be cancelled)
Travel Advisor: Sunny 15510307172 (English & Mandarin)
Statement: No changing to other CETtrips or refund within 24 hours of departure.
Please Note:
In fact baihe valley is not a scenic spot which needs to pay the entrance fee, but there are villagers nearby charging the entrance fees, generally it is 15RMB/person.


Please take your own lunch and enough water.
Book Your Tickets Online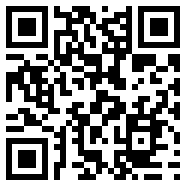 Press this QR Code and Extract it to book your seat.

How to Rigister online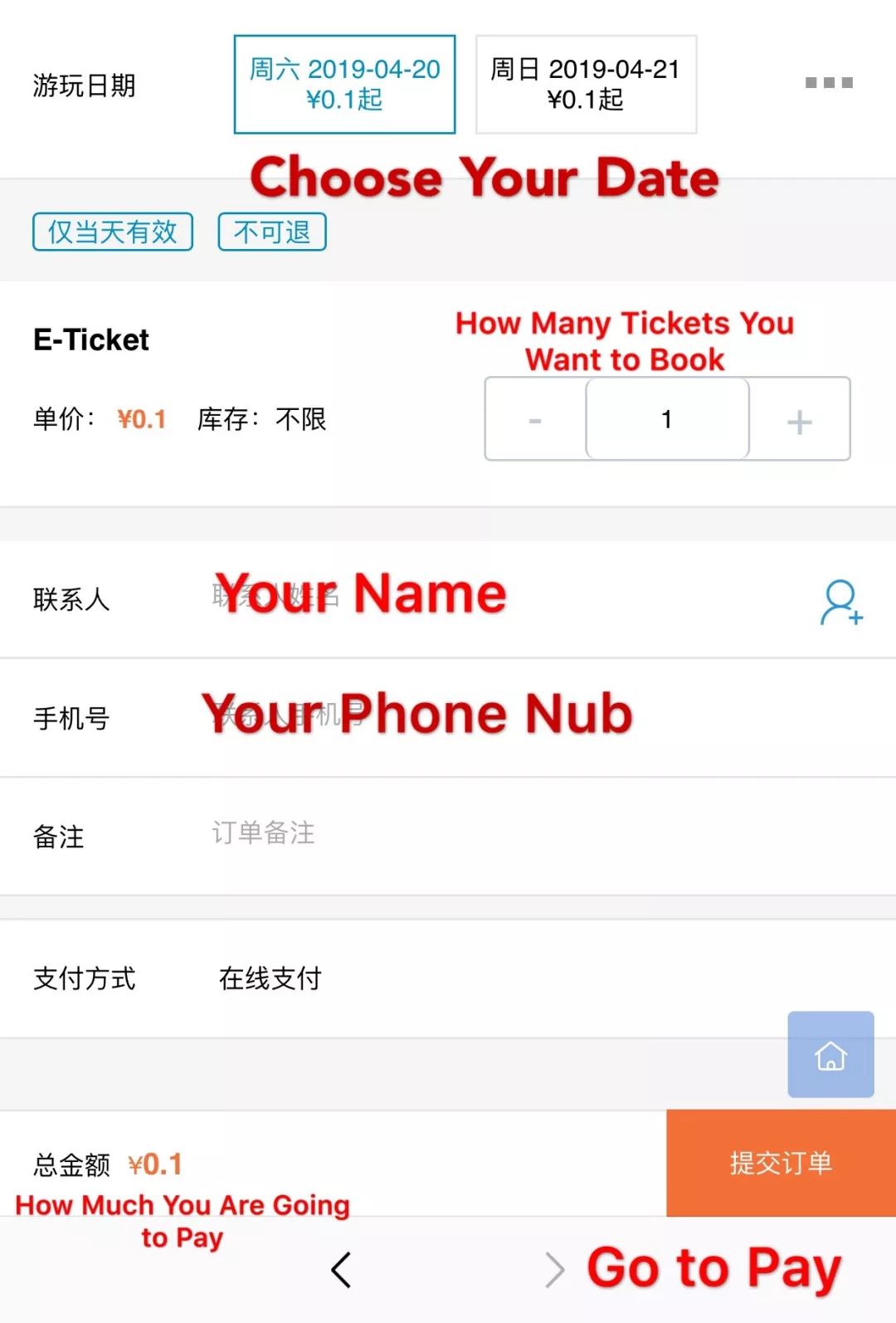 After you finish payment, add our coustmer service wechat to join in the wechat group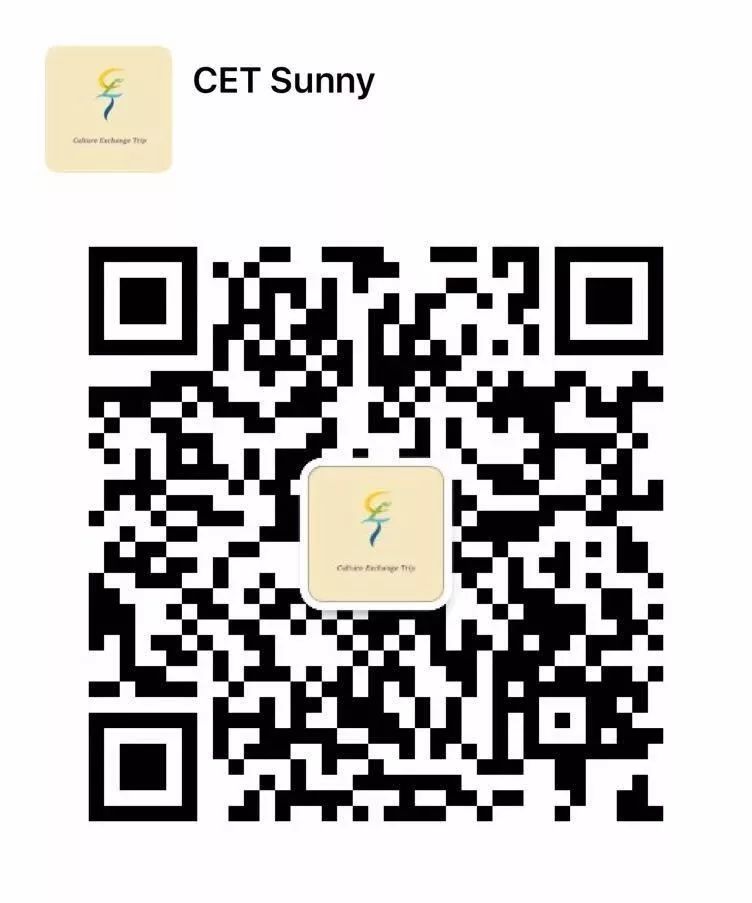 You need bring:

Packed lunch to eat during the hike

Sun protection: long-sleeved shirt, hat

Waterproof jacket

A bottle of sports drink with salt content (Gatorade, Pocari Sweat)

Good hiking boots

Sandals to use for crossing the river

A change of clothes to leave on the bus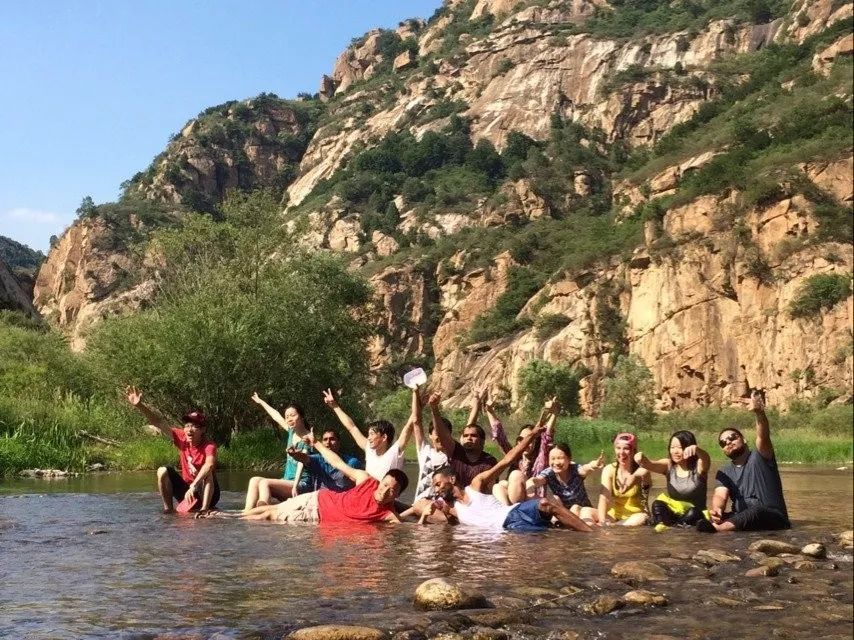 Jun.14th-16th Inner Mongolia
3 Days Grassland+Desert Exploration Tour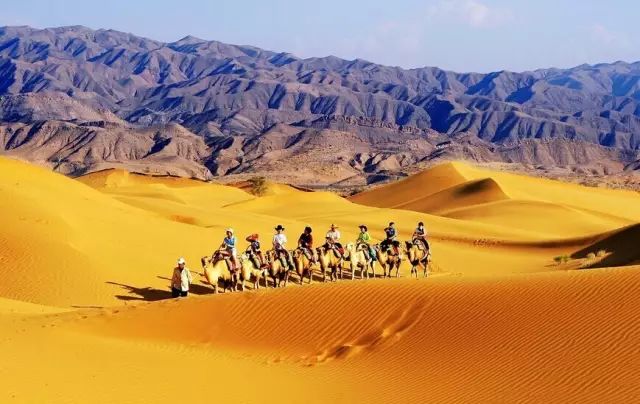 Click the pic get the details about the trip

About CET Hiking Level
Level 1: easy, maybe a bit hilly, but no very long climbs.  hikes are usually 5–8km long.it will take around 3 hours.
Level 2: Level 2 hikes will take around 3-4 hours, and can be either reasonably easy, or challenging, depending on how often you exercise. 
Level 3: There may be long climbs up hills, and there may be steep sections.it will take around 5-7 hours
Level 4: hikes will usually take 6-8 hour hours to complete, and will be difficult for people who are not used to hiking or are out of shape. Some level 4 hikes are shorter, but very steep.
Level 5: hikes are physically challenging, and suitable for experienced hikers in good shape. 
Level 6: hikes are the most difficult hikes we do: long, with tough ascents and descents. They are physically challenging, and suitable for experienced hikers in good shape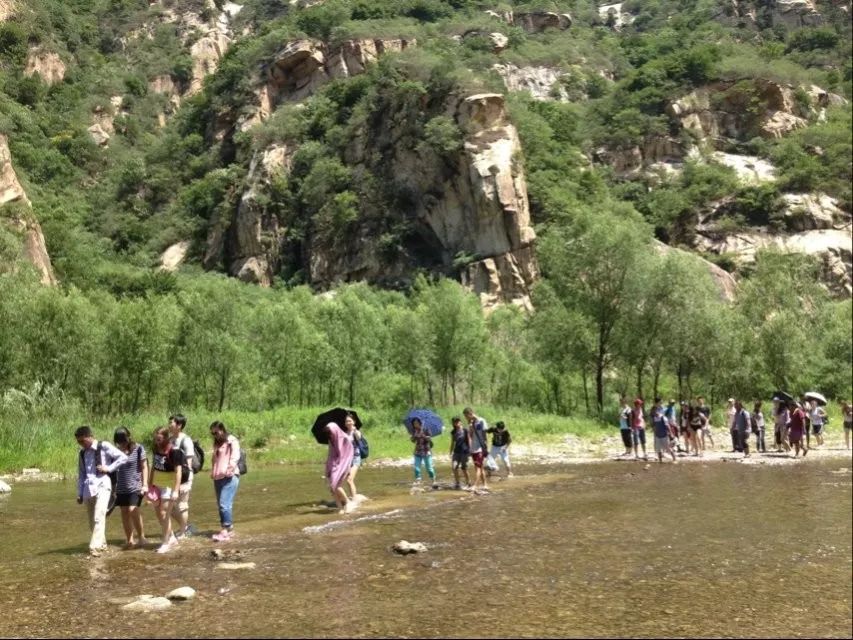 About this Hike
Ford rivers on this long and level canyon hike in Miyun District, passing beneath tall cliffs and following the path of the river as it winds through the mountains. The area is relatively unpopulated, making this an excellent scenic hike that will fill your lungs with fresh air.
After an interesting drive through the mountains of Miyun, we'll pull up at a small scenic area that is the starting point of this hike. We'll follow the park trails down to the riverside, walking down through a forested canyon.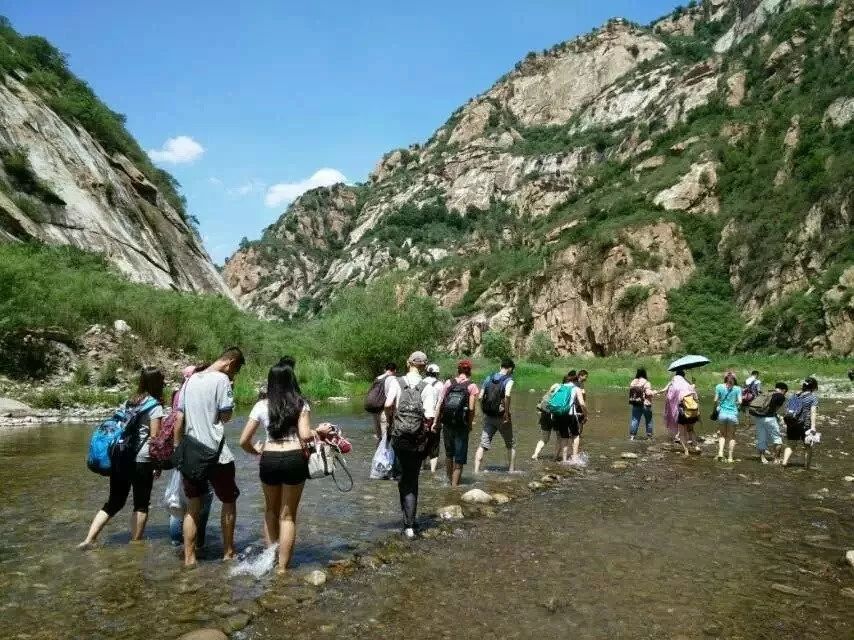 We'll be following the river as it winds through a deep and wide canyon with numerous forks and steep rocky cliffs, making this an extremely picturesque hike that is easy to finish as long as you don't mind getting your feet wet crossing the river.
By avoiding the commercial end of the river we also skip most of the stepping stones and bridges, so for most of the crossings it's off with the shoes as we wade across. The water is usually neither deep nor fast, and will freeze over in winter.
At times, the trail leads us through trees, but for most of the walk we'll follow the course of the river. It's flat the whole way, and the only thing that really makes this a long day is the need to take off our shoes at various crossings of the river.