为了鼓励更多的人参与到自由互联网的开发,我们最新推出了
GreatFire悬赏计划
,请参赛者在下列任务中任选其中一个或多个,完成其中的任务目标,即可获得对应金额的奖励。
Feb.6th-13th YunNan Confirmed | 7-Day LiJiang+Lugu Lake+Meili

# CET Upcoming trips#

For this weekends

Saturday Trips


Sunday Trips
Click the links to Get the details!
CNY YunNan | 7-Day Trip to Visit LiJiang+Lugu Lake+Shangrila+Meili Snow Mount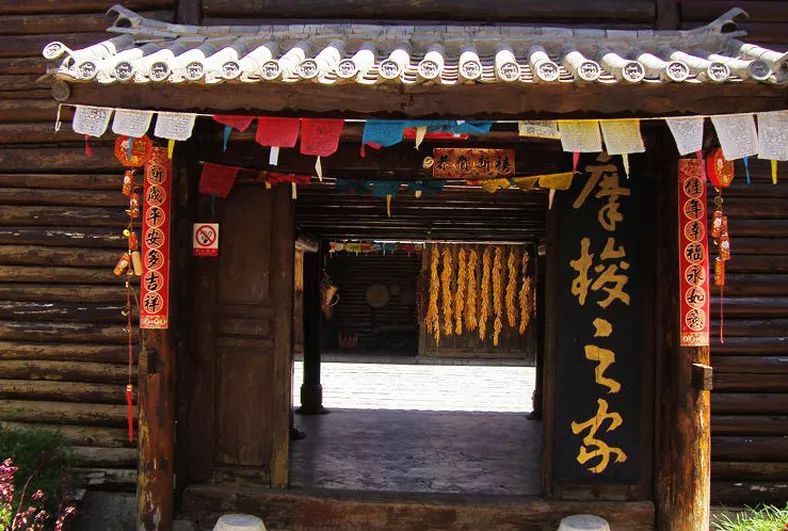 Know Mosuo Culture: Mosuo people, the sub-clan of Naxi people, have inhabited this area more than 1600 years according to the documents of the Han Dynasty. They have their own language, but no script. They have their own native Daba religion and some are adherence to Tibetan Lamaism.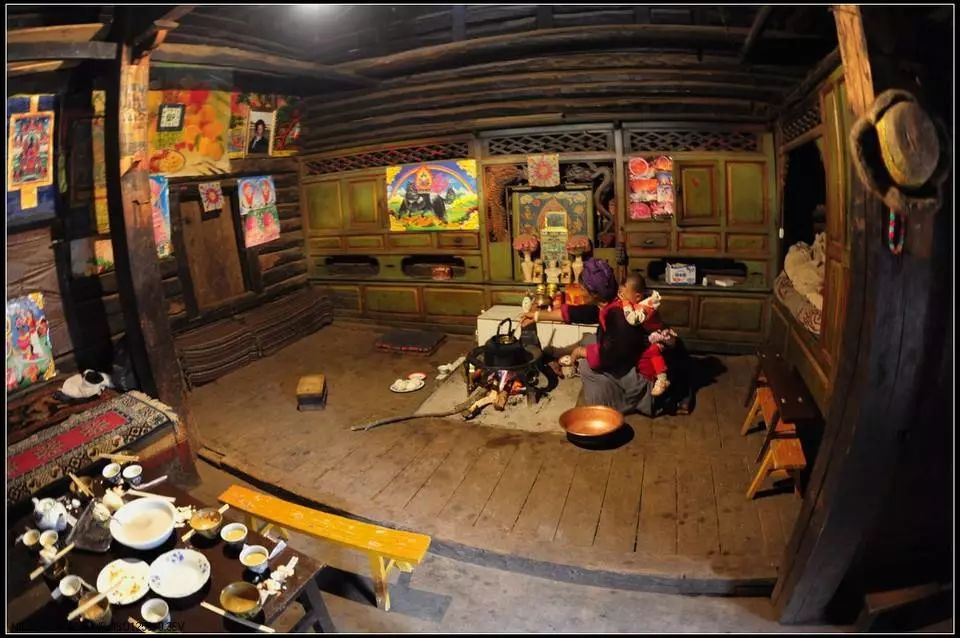 Mosuo people have still preserved a very harmonious family structure and a system of matriarchal systems. The matriarchal family is composed exclusively of matrilineal members, including grandmother, mother, maternal aunts and uncles (mother's brothers), sisters and brothers, and the children of oneself and of the sisters. The mother is in charge of the economics of the family.
And in the traditional Mosuo family, they implement "visiting marriage" – either woman or man will marry the other freely. The lovers meet at night the woman's house and at dawn, the man goes home to his own maternal family. The couple will not set up a new family and do not share property.
Meili Snow Mount
Mt. Meili (Kawagebo or Kawakarpo) lies on the eastern outskirts of Shangri-la and is a sacred mountain worshipped by Tibetan Buddhists.  It is among one of the eight sacred mountains the Tibetans worship,looks like gilded when the sun rises.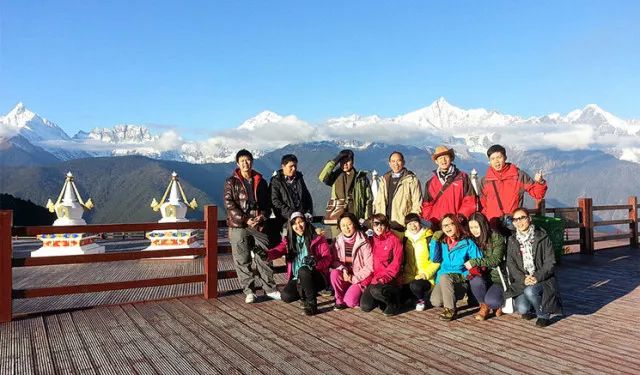 CETtrip to Mt.Meili 2017-10-2
Kawagebo tops the list of the Eight Holy Mountains in Tibetan Buddhism, which draws tens of thousands of pilgrims who spend 2-3 weeks slowly circumambulating (circling) Kawagebo's gigantic base from the end of autumn to the start of winter.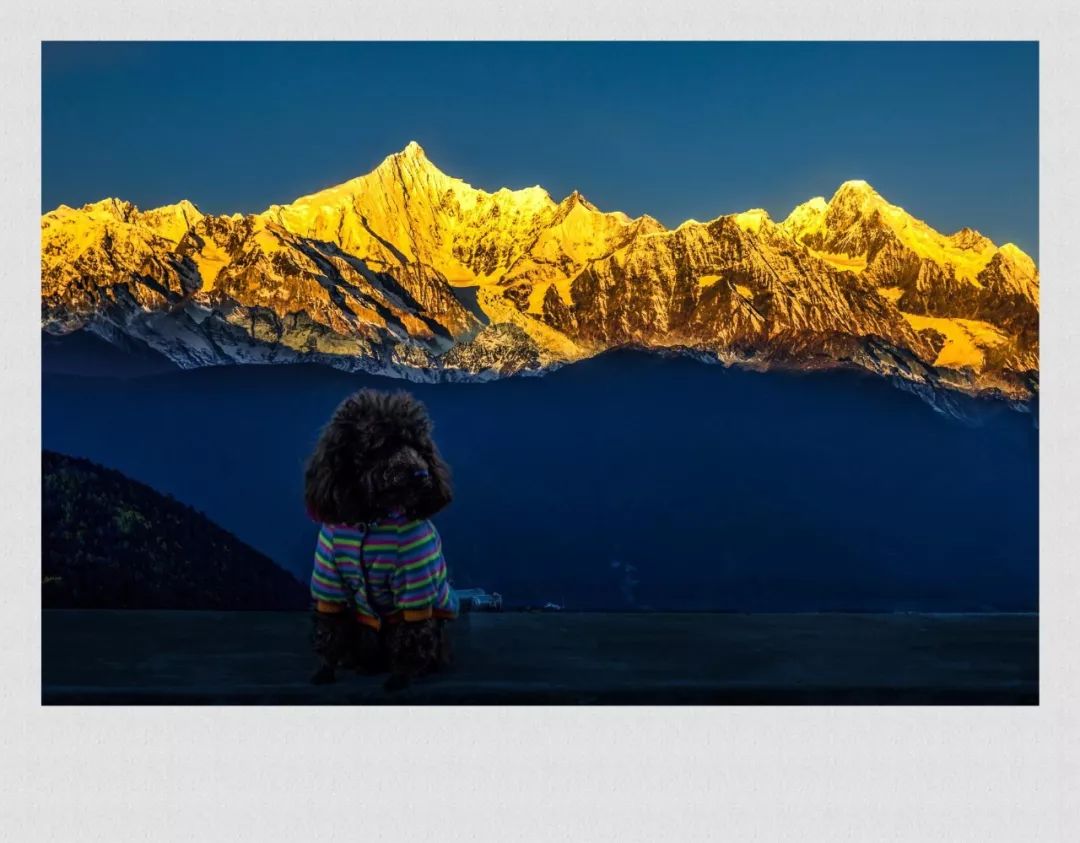 It has 13 peaks which are over 6,000 meters (19,685 feet) above sea level, known as the "Prince's 13 peaks". Mount Kawagebo peak, the Tibetan word for "White Snow Mountain", commonly known as "the God of Snow Mountains, is 6740 meters (22,112 feet) above the sea level.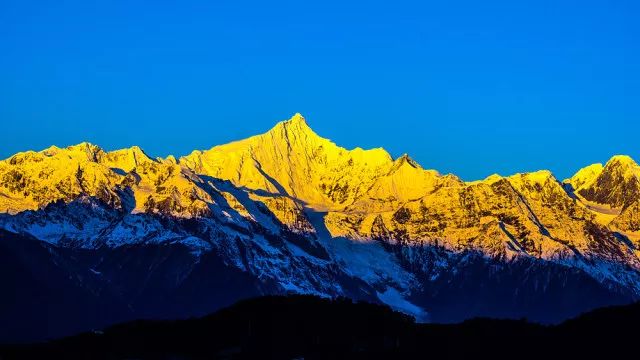 It is the highest peak in Yunnan province and is considered to be one of the most beautiful mountains in the world. This journey will take you to this heavenly mountain and purify your soul.
Trip Overview
Day 1 Arrive in Lijiang
Day 2  Lijiang-Jingsha Moon Valley-Feilai Temple-Mount Meili
Day 3 Mount Meili-MingYong Ice Mount-Tibet Yangjing
Day 4 Yangjing-Langcang River Valley-Baima Mount-Shangrila
Day 5 Shangrila-Songzhang Temple-Duke-Lijiang
Day 6 Lijiang-Lugu Lake

Day 7 Lugu Lake-Lijiang Bake to your city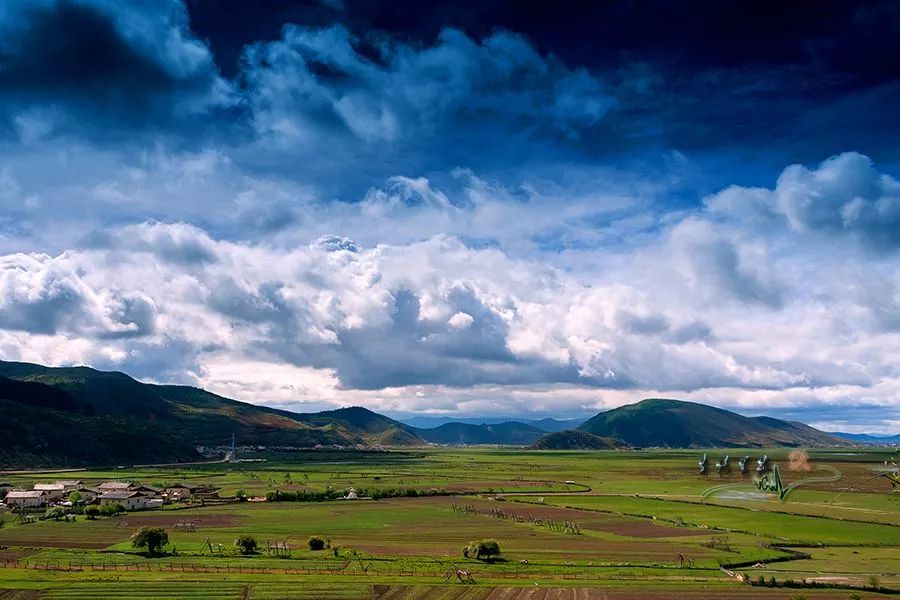 Basic Tour Information
Activity Date:  Feb.6th to -Feb.13th Chinese New Year Confirmed
Arriving Date:Feb.6th 

Leaving Lijiang:Feb.13th
Meeting point: Lijiang Train Station/Airport 
Trip fee:  Local Travelling Bus+Accommondation Fee+Entrance Ticket Fee
Noraml Price: 3480RMB/pax, pay the deposit 480RMB/pax when you book the trip.

Group Discount: 3435RMB/pax if 3 or more than 3 seats booked together, pay the deposite 400RMB/pax when you book the trip.

VIP Price: 3435RMB  ( Buy CET VIP on our wechat offical Menu ), pay the deposit fee 400RMB/pax when you book the trip

Children Price: 2080RMB.if she/he is less than 1.2m and can share the bed with parents.

Note: The left 3000RMB trip fee will be collected 7 Days before this trip. 
Participants: If less than 4 participants, this trip will be cancelled
Booking Hotline: Monica 18514204169  (English & Mandarin)
Book Your Tickets Online

Press this QR Code and Extract it to book your seat.

If this booking link is available for you to book, it means Seats are available!

Notice about booking online

Finish the payment online firstly and DONT forget to Click ''Done'' or ''完成'' when you finsih your payment!!! or you wont get the activity wechat group!!!

If you are not CET VIP, please dont choose VIP price, or you couldnt get your seat confirmed even though you have paid.

NO Need to be confirmed from CET. Once you finsih payment, your name will be on our list!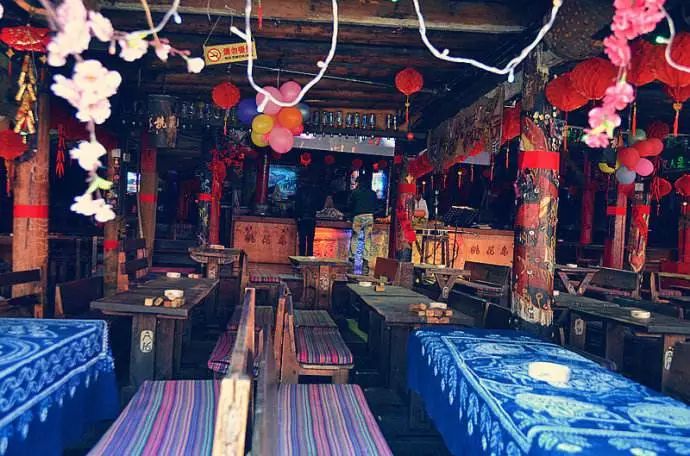 Statement about the Trip Fee
Trip Fee includes:
Hotel: 6 nights standard hotel;2 ppl share one room independent washroom. 2 night in Lijiang hotel; One night in Lugu Lake; One night in Mt. Meili; One night in Shangrila

Local travelling bus for 7 days and local guide

All the entrance tickets we gonna visit: Lugu lake entrance ticket fee; Mount Meili entrance ticket fee, Tibet Yangjing senic spot entrance ticket; Feilai Temple entrance ticket fee, Songzhang Temple entrance ticket and eco-car fee.

Local Bonfire party fee

All Breakfast during this trip

Boating fee in Lugu Lake;

One Mosuo family "visiting marriage" Dinner and One Tibetan Dinner in Shangrila 

CET guide fee for whole trip


7 Days outdoor insurance

Tibet travel permit
The trip fee does not include:
All the cable car fee inside the scenic spots

The other meals not mentioned during this trip.

Transport from Beijing to Yunnan and from Yunnan to Beijing


Additional personal consumption
Statement about the Refund
If you cancel this trip 7 days before depature, we will refund 90% deposit to you.

If you cancel this trip 3 days before depature, we will refund 50% deposit to you.

If you cancel this trip within 3 days before depature, no refund.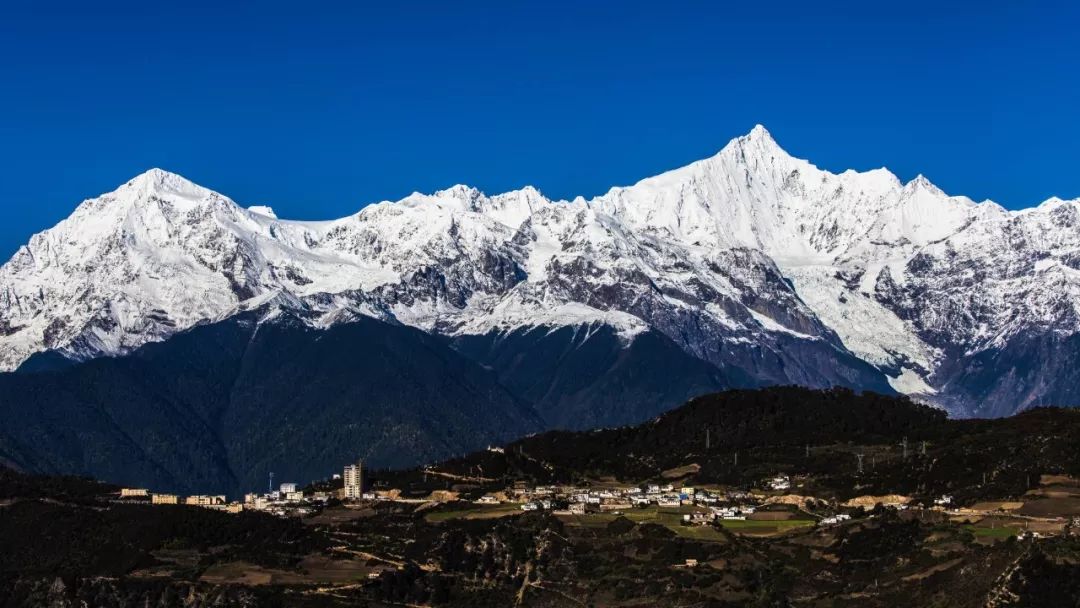 # Deep Tour to Explore China #

Click the links to Get the details!
Trip Schedule

Day 1 Arrive in Lijiang
When you arrive at Lijiang, and then go to the hotel check in. if you are not tied, you can follow our trip leader ti visit the Lijiang Ancient city, have a drink in the local bar.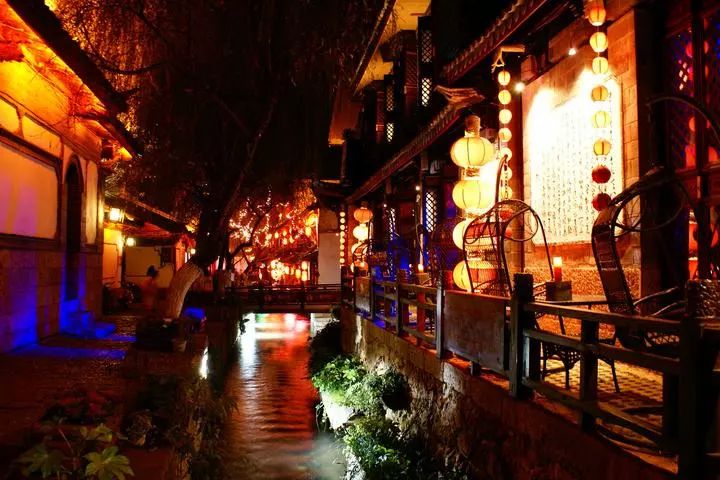 Meals is not included, we can share the bill together
Day 2  Lijiang-Jingsha Moon Valley-Feilai Temple-Mount Meili
In the morning about 7:30am we will have breakfast (included) Then we will Leave Lijiang to Jingsha Moon Valley and about 1.5 hours later we will pass pay Yunnan terraced fields, we will stop there to have a break and also leave some time for us to see the beautiful terraced fields.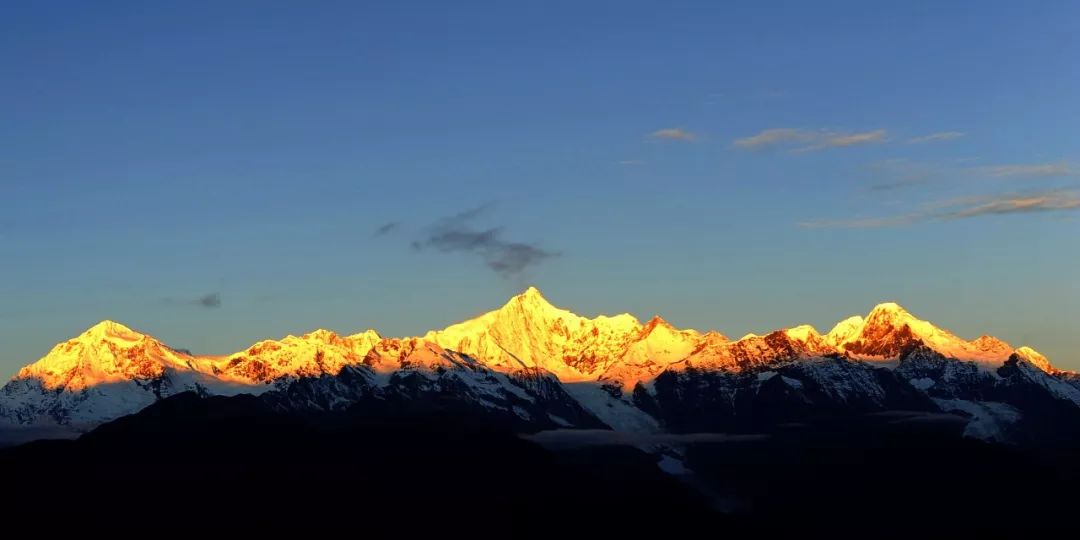 After this we will arrive Shangrila Glassland and we will have lunch ( not included )there
About 13:00 we will arrive Jingsha Moon Valley, and about 17:00 we will arrive Mount Meili and see the sun set there, see the goden snow mount.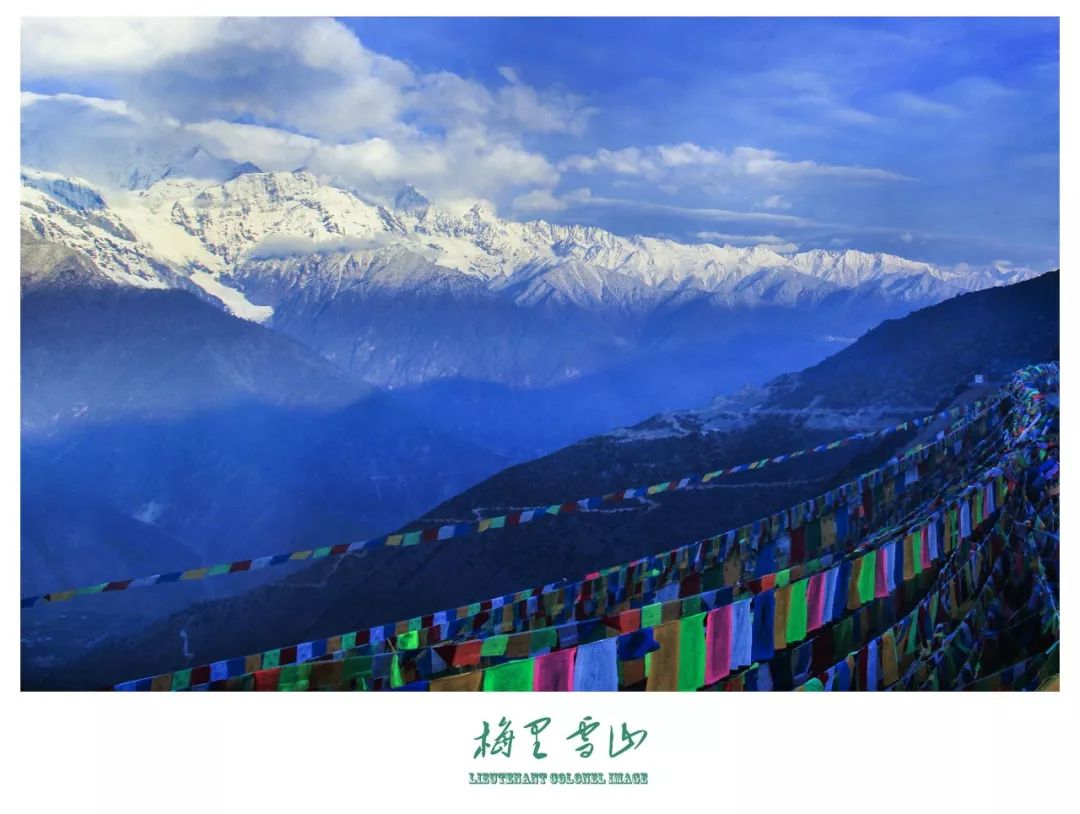 We will live in the Tibetan Hostel nearby Feilai Temple in the Mt.Meili, Dinner is not included.
Day 3 Mount Meili-MingYong Ice Mount-Tibet Yangjing
Get up early to see the sunrise from Mt.Meili, and about 8:30am after breakfast (included) we will leave to MingYong Ice Mount.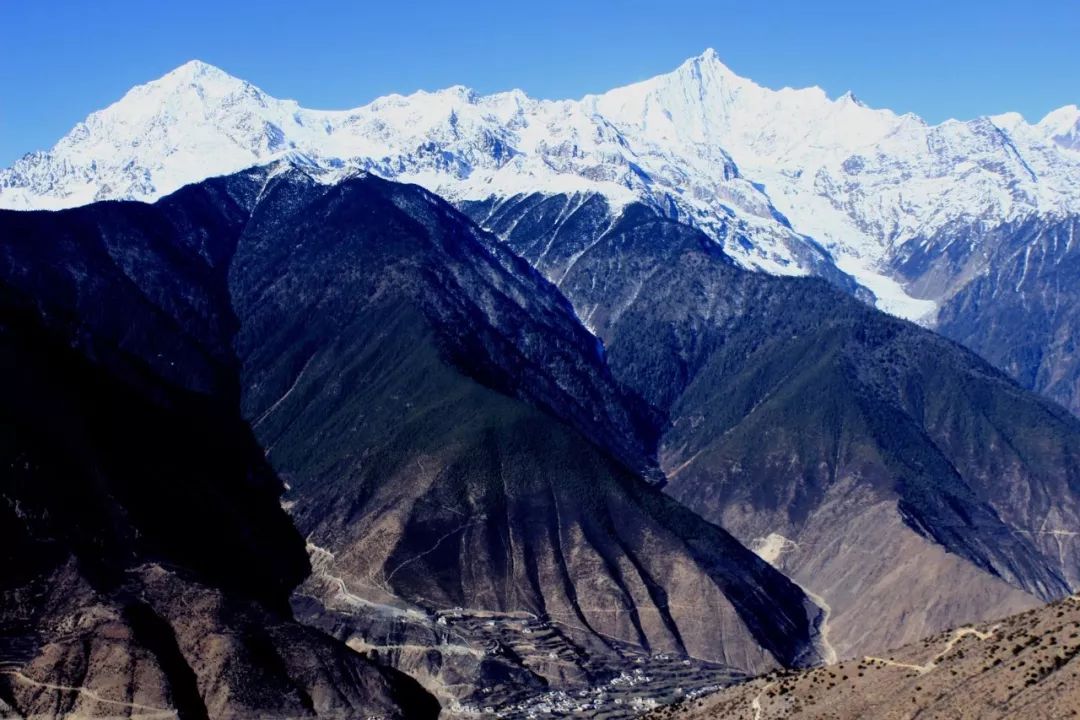 After lunch, we will go to Tibet and visit Yangjing, after visit Yangjing, we will check in the hotel.

Day 4 Yangjing-Langcang River Valley-Baima Mount-Shangrila
After breakfast we will go to visit Langcang River Valley, the most beautiful River Valley
Then after lunch we will go to visit Baima Mount. Check in hotel in Shangrila at night
We will live in 4-Star Tibetan Hotel in Shangrila, Shangrila Tibetan dinner is included.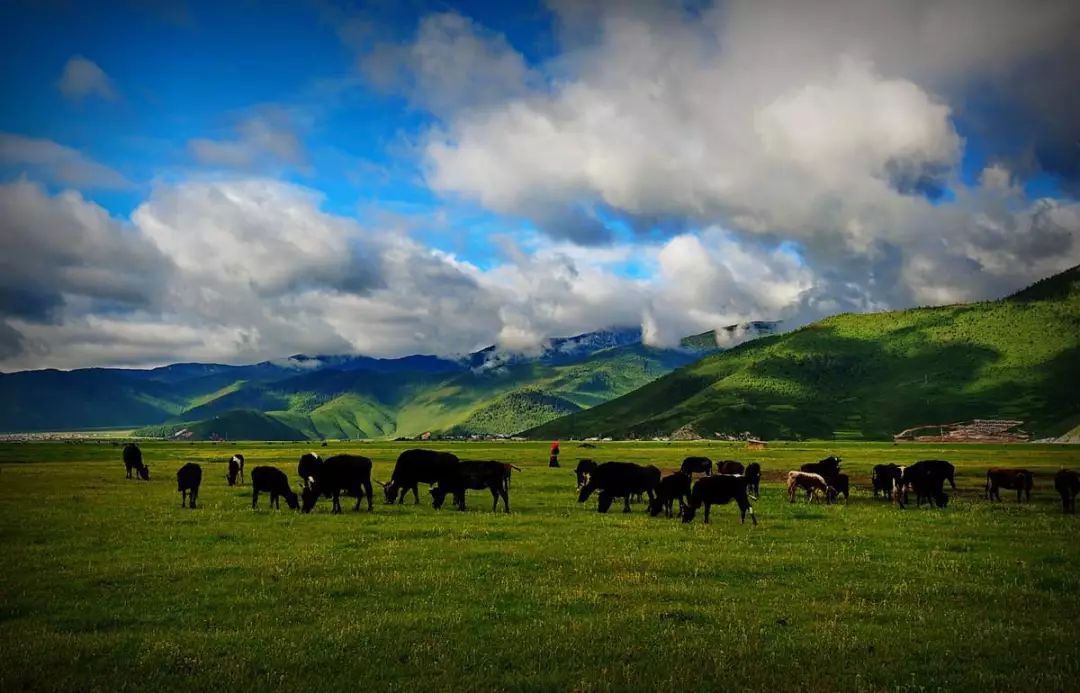 Day 5 Shangrila-Songzhang Temple-Duke-Lijiang
About reakfast and then check out, we will head to Songzhang Temple, the biggest temple in Yunnan Provicne, it looks like Potala Palace so it is also called " small potala palace of yunnan".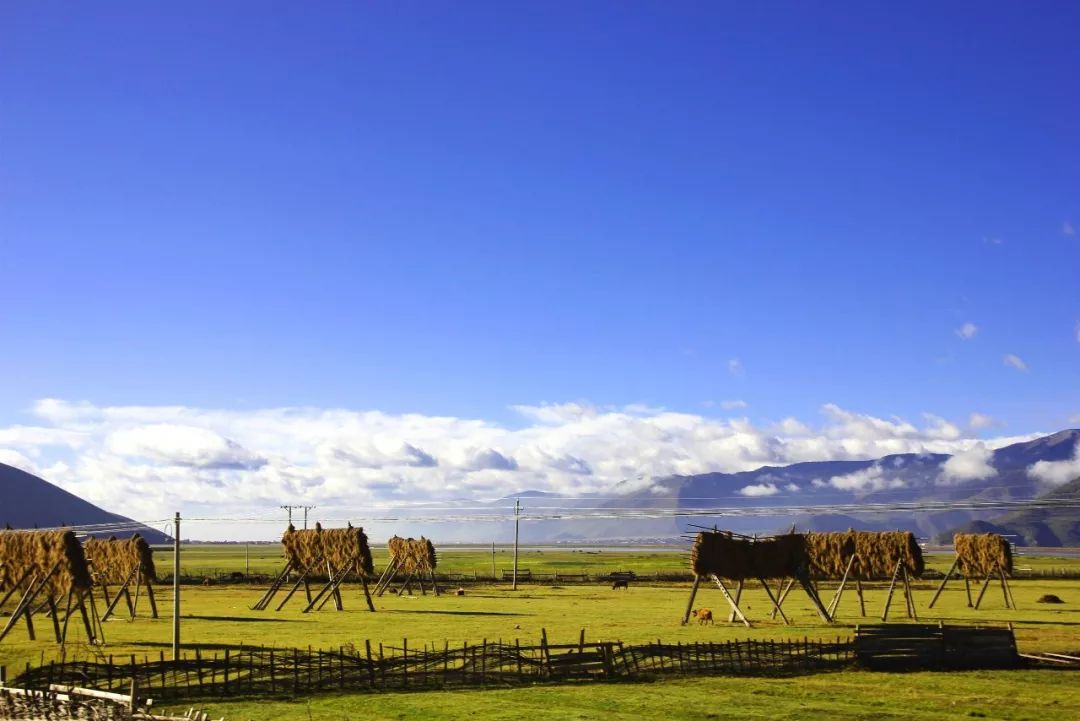 Then head to Dukezhong Ancient Town and Local Musem
About 15:00 we will go back to Lijiang, Our guide will aslo guide us to walk around Lijiang Ancient town if you would like.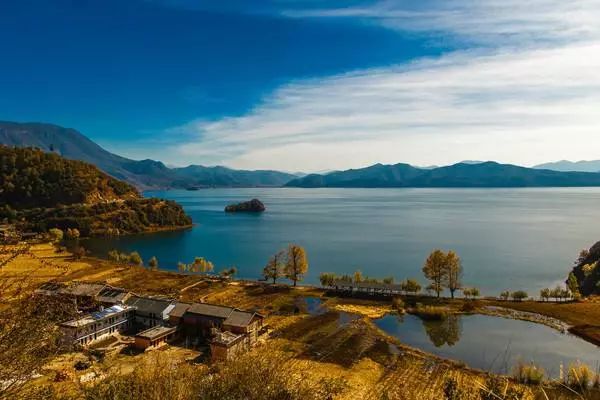 Day 6 Lijiang-Lugu Lake

7:30 have breakfast (inluded) and then head to Lugu Lake. We will pass by yulong snow mount, about 11:00am we will arrive Linglang ancient town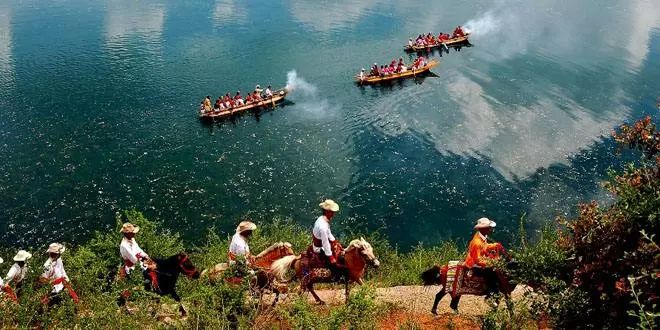 12:30 we can arrive Lugu Lake. Lunch is not included. At noon we will visite Lugu Lake, and we will live in the hotel nearby the lake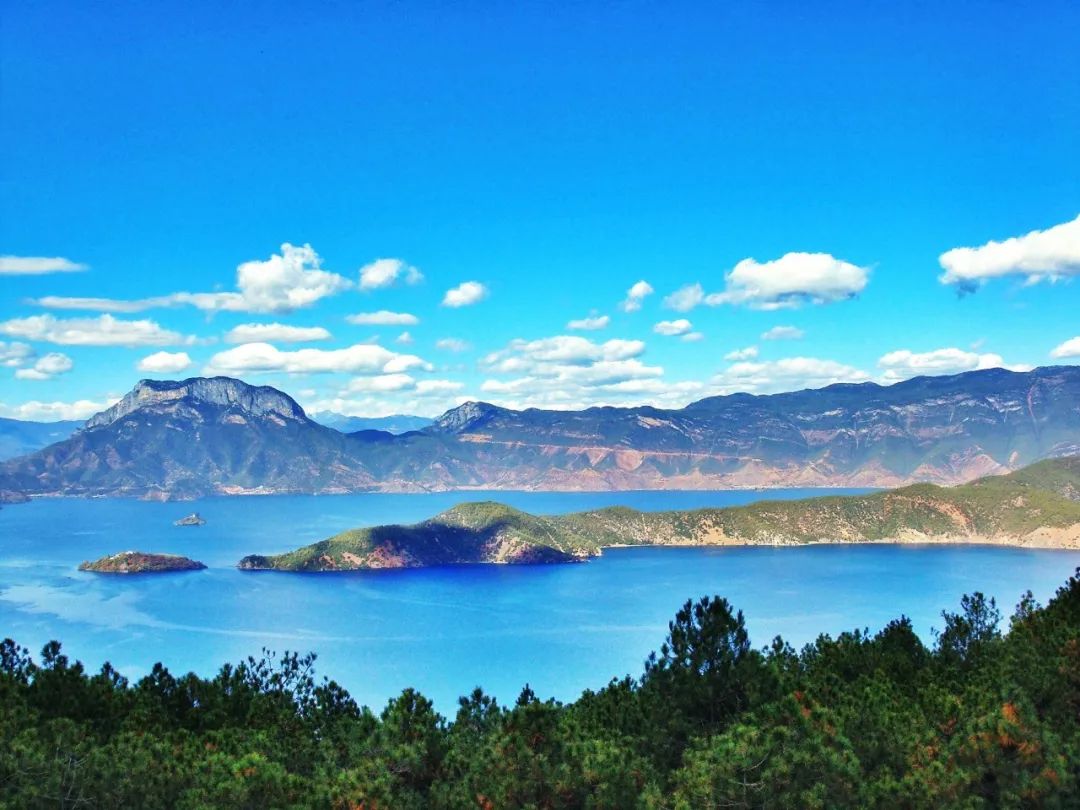 At night we will visit the Mosuo family and have dinner (included) there, and also have a local bonfire party with the local people.
Day 7 Lugu Lake-Lijiang Bake to your city
In the morening we will see the sunrise from Lugu Lake if you can wake up early after this our local guide will guide us to the local family to know more about Mosuo culture.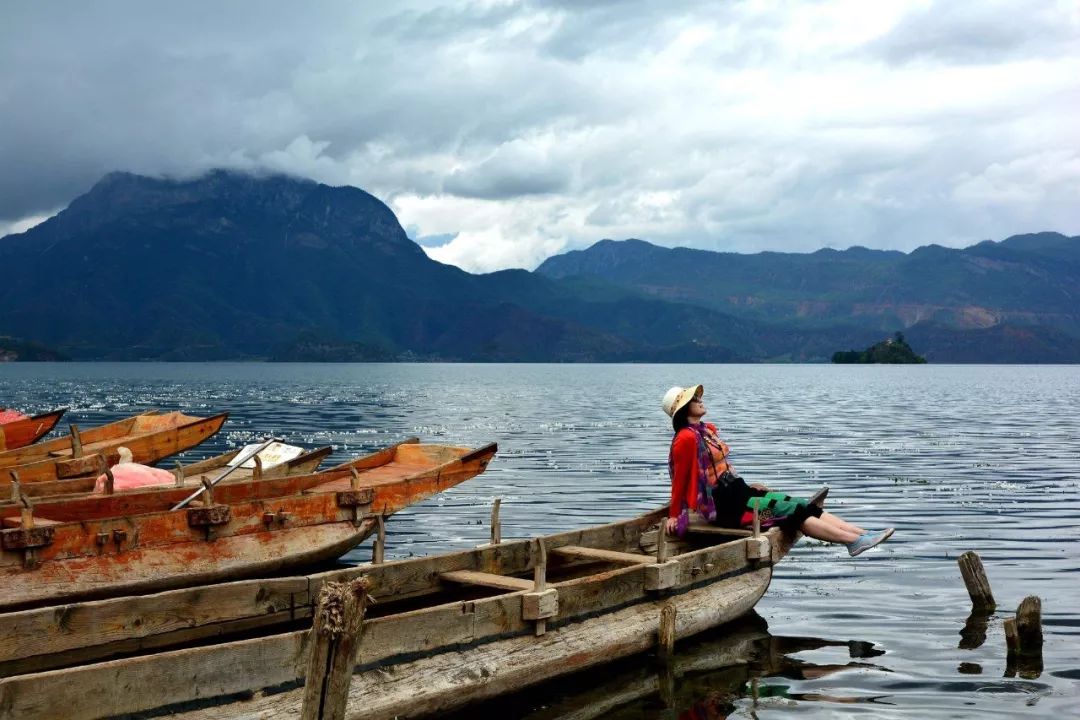 At noon afer lunch (not included) we will go back to lijiang city and about 16:00 we can arrive. Trip is over