为了鼓励更多的人参与到自由互联网的开发,我们最新推出了
GreatFire悬赏计划
,请参赛者在下列任务中任选其中一个或多个,完成其中的任务目标,即可获得对应金额的奖励。
Labor Holiday Guilin | 4-Day Tour to Explore Guangxi Province

# CETtrips #
Weekends Trip in March
Click the links to Get the details!

Guilin | 4-Day Deep Tour to Explore Guangxi Province
- from CET trip to guilin
Guilin is China's most picturesque region and has long been one of the world's most famous travel destinations. It's breathtaking scenery has attracted many famous poets and artists for thousands of years. Artists are able to find inspiration from the Karst mountains and the unsurpassed beauty of the Li River.
Today Yangshuo's nightlife has sprung up to keep pace with contemporary China. You can still catch a glimpse of Guilin's yesteryears in the countryside where it has been and continues to be home to many ethnic minority groups. Every corner you look is picture postcard perfect! It is truly impossible to take a bad photo. Go ahead, immerse yourself...There is an ancient saying here - "East or west, Guilin scenery is the best".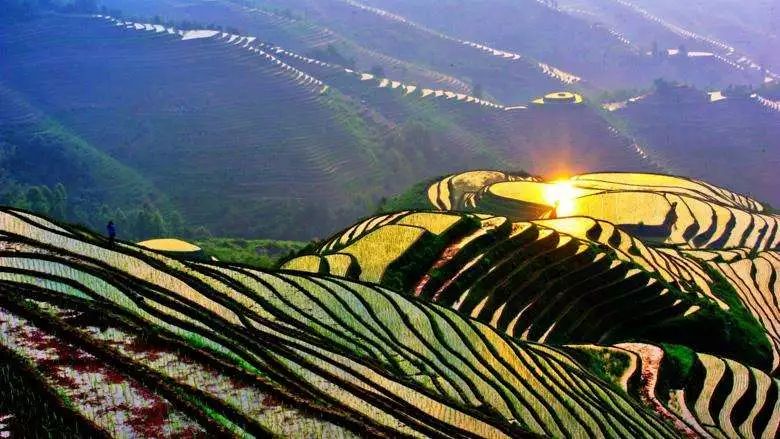 The former US president-Bill Clintonvisited Guilin in 1998, he said, "I heard of the name of Lijiang River long ago.Today I visit Lijiang River.It is more vivid and genuine than what I thought before. Nowhere is like Guilin.It makes me think of the traditional Chinese paintings."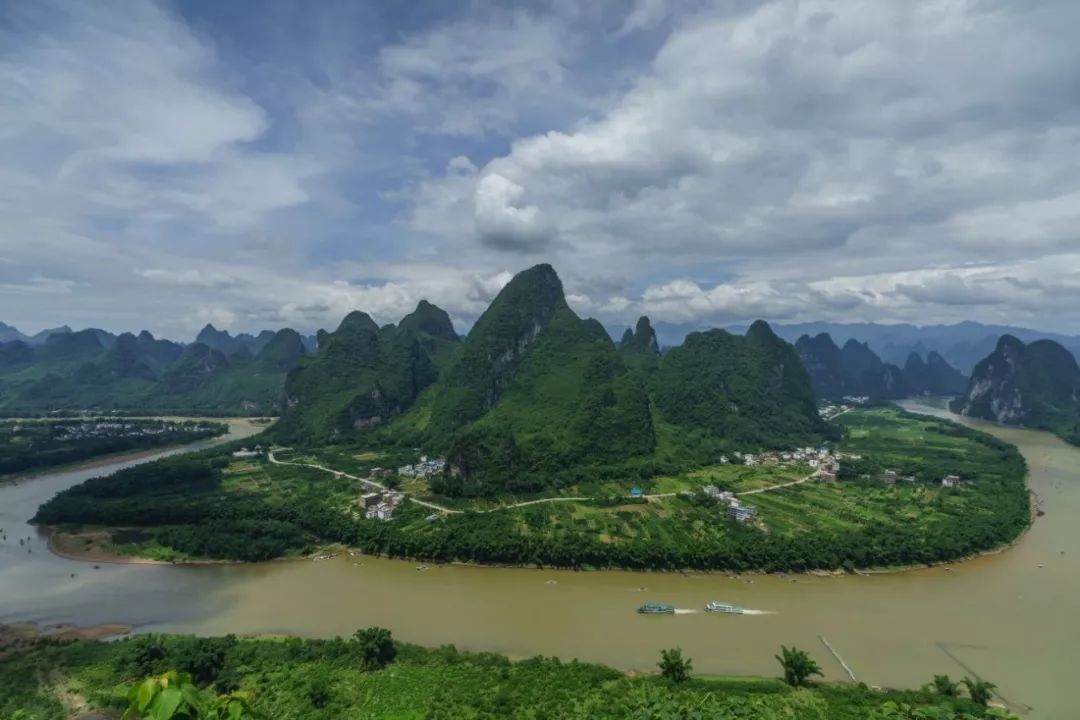 CETtrip to Guilin 2017-10-1
The Li River is truly like no other place on Earth. This was the first place in China where I actually felt like I was transported back in time. I was prepared for so many of the things we saw in other cities: the Great Wall, the Terracotta Army, etc. But traveling down the Li River, I genuinely felt like I was in a completely different and unique part of the world. I can't imagine that scenery in any other country, on any other continent. "
---Traveler from CETtrip: Leo
Tour Brief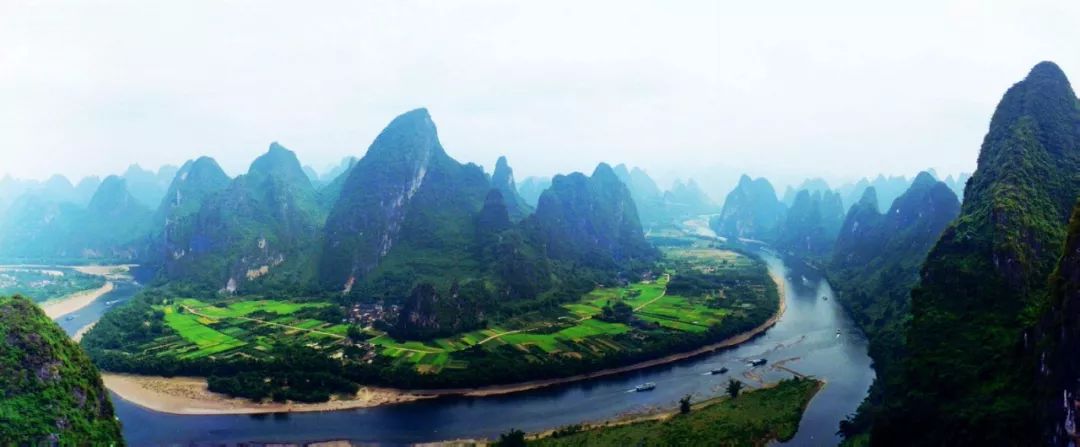 CETtrip to Guilin 2017-10-1
Activity Date:  
First session: From 2018-Apr.29th to 2018-May.2nd

Second session: From 2018-May.1st to 2018-May.4th
Arriving Date:Apr.29th/May.1st
Leaving Guilin:May.2nd/May.4th
Meeting point: Guilin Train Station/Airport 

Trip fee:  Local Travelling Bus+Accommondation Fee+Entrance Ticket Fee
Noraml Price: 1580RMB/pax, pay the deposit 580RMB/pax when you book the trip.

Group Discount: 1520RMB/pax if 3 or more than 3 seats booked together, pay the deposite 520RMB/pax when you book the trip.

VIP Price: 1520RMB  ( Buy CET VIP on our wechat offical Menu ), pay the deposit fee 520RMB/pax when you book the trip.
Participants: If less than 6 participants, this trip will be cancelled.
Booking Hotline: 010-82414330/18514204269  (English & Mandarin)
Note: The left 1000RMB trip fee will be collected 5 Days before this trip. 

Call us 18514204269 if you wanna a private tour at different time.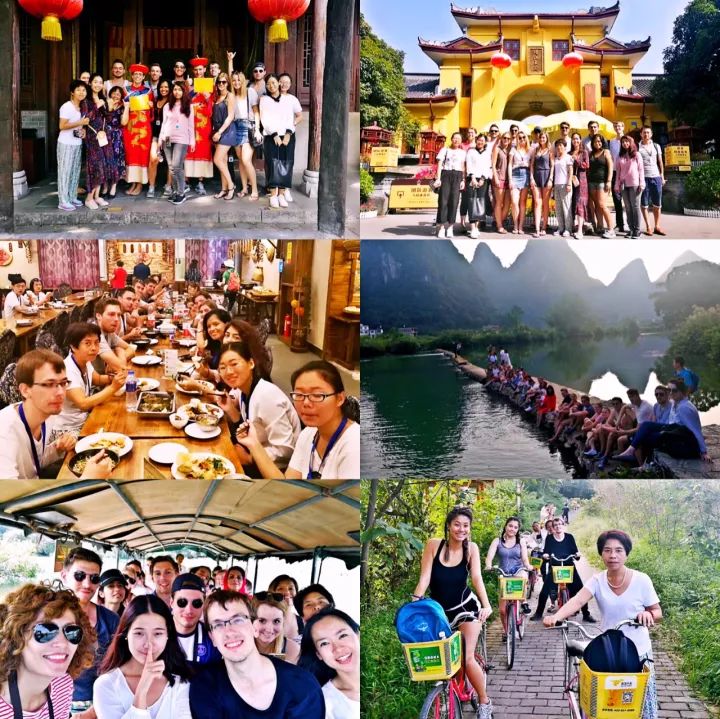 CETtrip to Guilin 2017-10-1
Statement about the Trip Fee
Trip Fee includes:
Hotel: Three  nights standard hotel;2 ppl share one room independent washroom


Local travelling bus: transpost inside of the senic spots are not included

All the entrance tickets we gonna visit:

Longji Rice Terrace

Jinshui Cave

Yangshuo Cycling

Xianggong Hill

The Elephant Hill

CET guide fee for whole trip


4 Days outdoor insurance
The trip fee does not include:
All the cable car fee inside the scenic spots

Transport from Beijing to Guilin and from Guilin to Beijing


Additional personal consumption
Statement about the Refund
If you cancel this trip 15 days before depature, we will refund 90% deposit to you.

If you cancel this trip 7 days before depature, we will refund 50% deposit to you.

If you cancel this trip within 3 days before depature, no refund.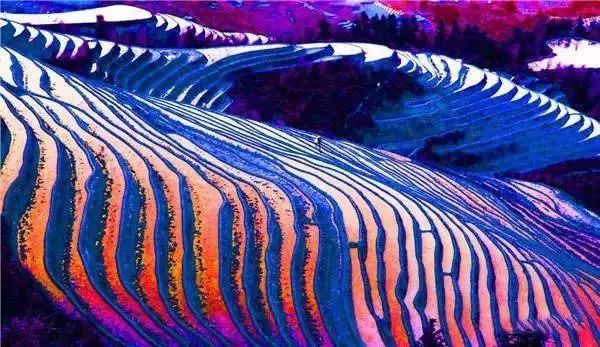 Book Your Tickets Online

Notice about booking online

Finish the payment online firstly and DONT forget to Click ''Done'' or ''完成'' when you finsih your payment!!! or you wont get the activity wechat group!!!

If you are not CET VIP, please dont choose VIP price, or you couldnt get your seat confirmed even though you have paid.

NO Need to be confirmed from CET. Once you finsih payment, your name will be on our list!

If you have problem in joining the wechat group, please call us:010-82414330/18514204269
Press this QR Code and Extract it to book your seat.

If this booking link is available for you to book, it means Seats are available!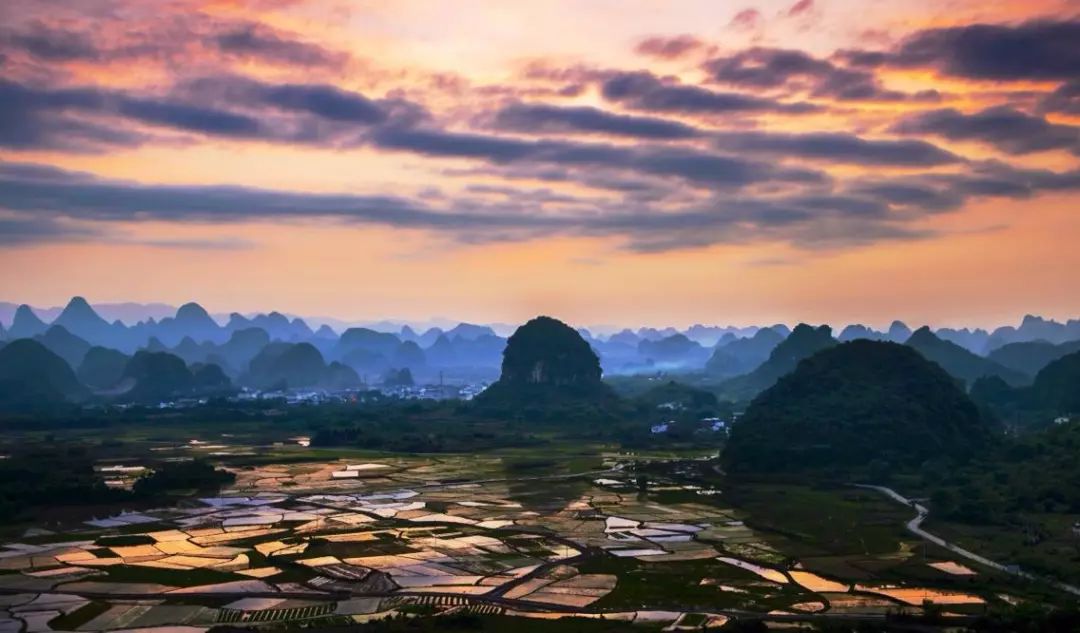 Informations about the Trian Ticket
CET will help you to book your train ticket or plane tickets if you couldnt do it by yoursleves. and we should arrive on the arriving day that we have memtioned above. Here is your options for the train tickets:
From Beijing to Guilin (the other cities you can call us for help)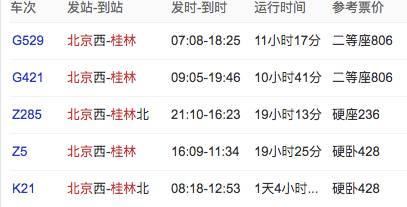 From Guilin to Beijing (the other cities you can call us for help)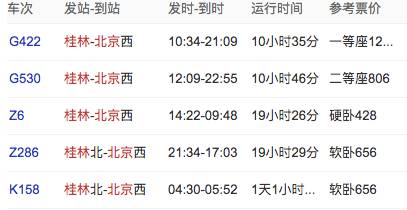 Trip Schedule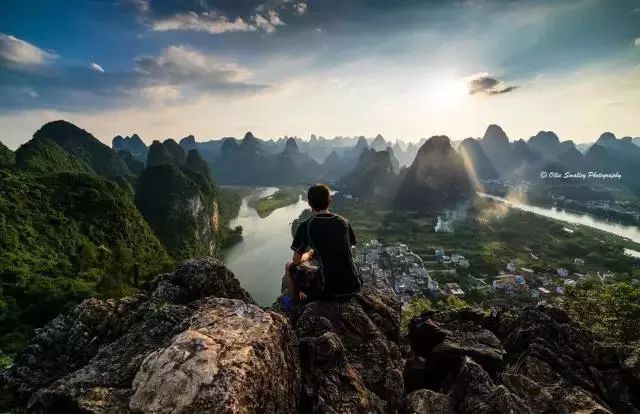 【Day 1】

- Pick you up at airport then transfer to hotels. check-in.
- To visit Elephant Trunk Hill which is the symbol of Guilin and its karst landscape.
[Elephant Trunk Hill] (about 60 minutes) the original name of the Elephant Hill is called Li Mountain. The mountain has gotthe name because it is especially like a huge elephant, which is standing alongthe river and extending its long nose into the water to drink the sweet waterof Li river. It is called the symbol of landscape of Guilin. 
Its shapeis like a huge elephant, whose nose extends into the Li river to drink water.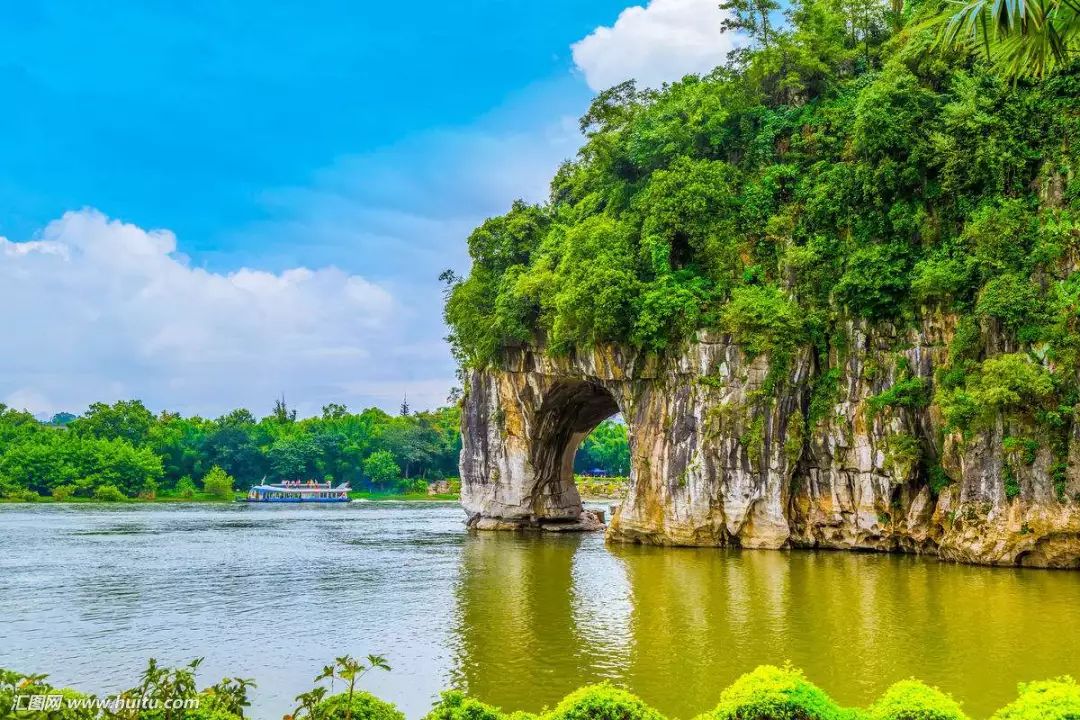 - Night View: Two river - four lake, Sun and moon double Tower.

- Free time. Option: To Zhengyang Street and Dongxi Street.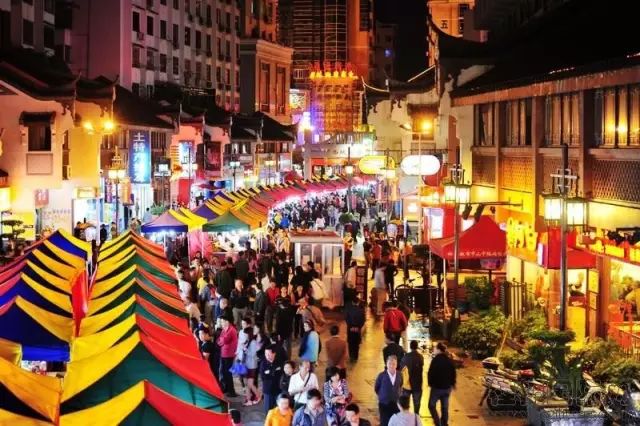 【Day 2】
. 8:30am Pick you up at reception of the hotel
- Head to Longji Rice Terrace with 2hours on the way. It is one of the most stunning sceneries in Guilin or even china. The rice terraces are built into the hillsides and when the sun reflects in the water of the paddy fields it is simply mesmerizing.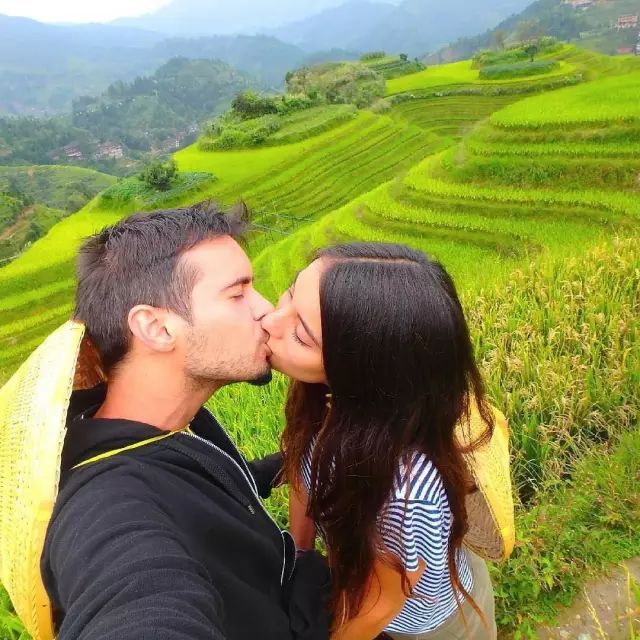 -Visit minority Xiao Town, Yao Minority Tribes' village and Huangluo Village where women are obsessed with long hair. The average hair length of the 120 women in Huangluo is 1,7 meters.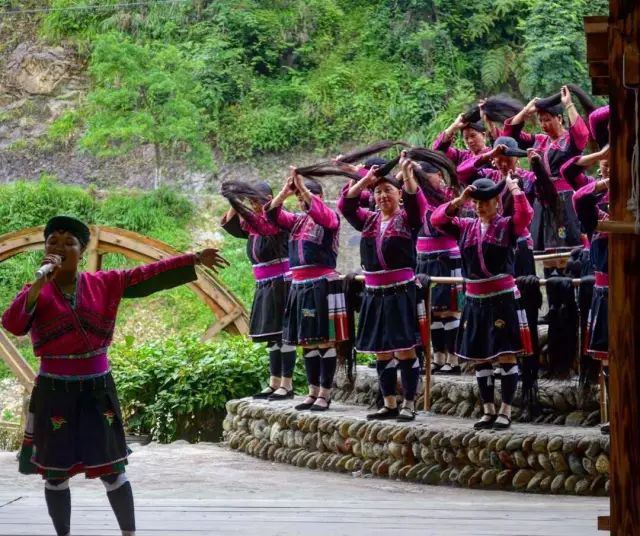 - Hiking to see famous No.1 view points < Nine dragons with five Tiger> and No.2 view points <seven star with moon>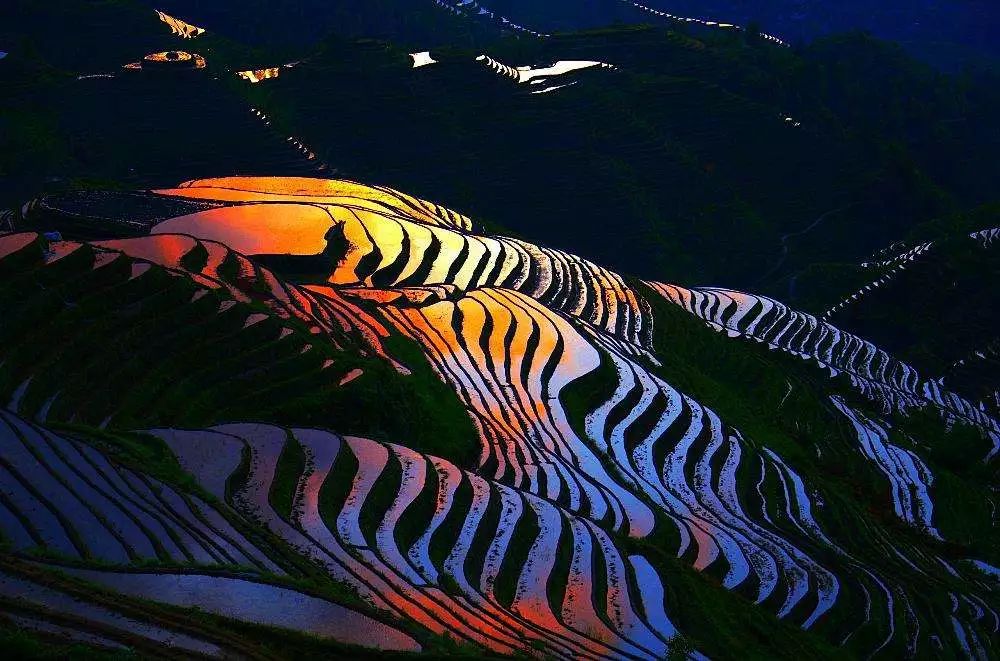 - Hiking down Hill to PingAn zhuang minority village.Hiking is a good chance to get closer to nature and local life.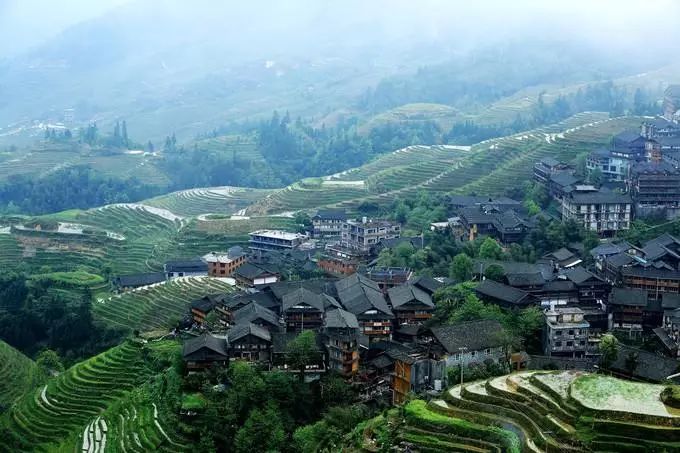 - Reach yangshuo city after 3.5hours driving.
- Free time, visit Famous West Street which is renowned for its ancient and local architectures,  various and memorable tourist souvenirs,  special and tasty snacks, and especially a beautiful and exotic night scene.
.  
【Day 3】
Biking could be one of the best outdoor activities in Yangshuo to explore a different side of China.
- Yangshuo Bicycle to explore  idyllic countryside
- To see rice fields with authentic Jiuxian village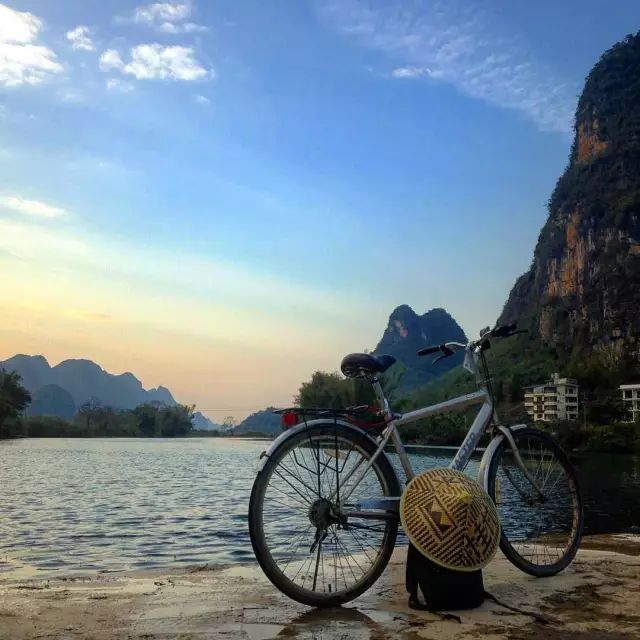 - Peacful and unique landscape along the Yulong river
- One of the oldest bridge - Fuli Bridge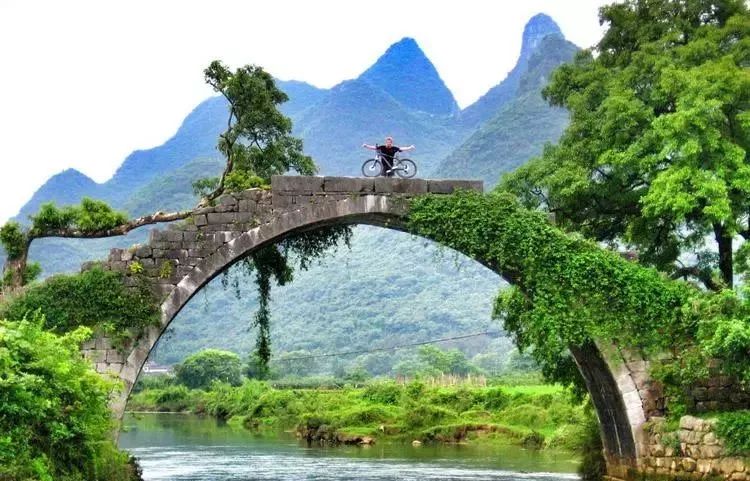 - Magic Jinshui Cave enhanced by multicolored lighting- Underground River in Crystal Cave and experience the natural Mud bath.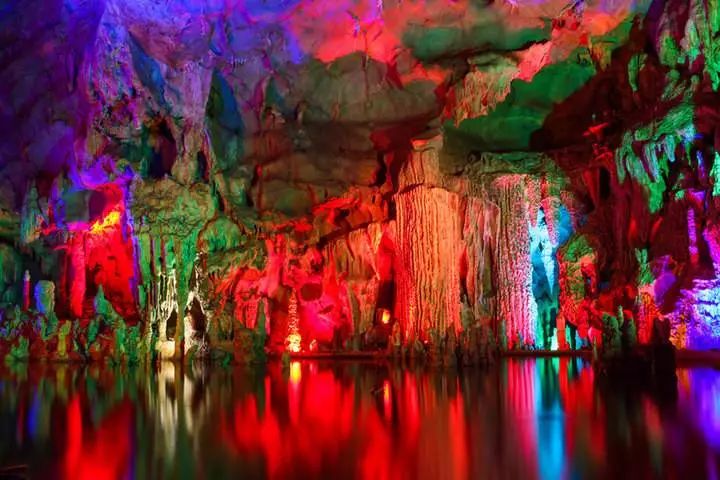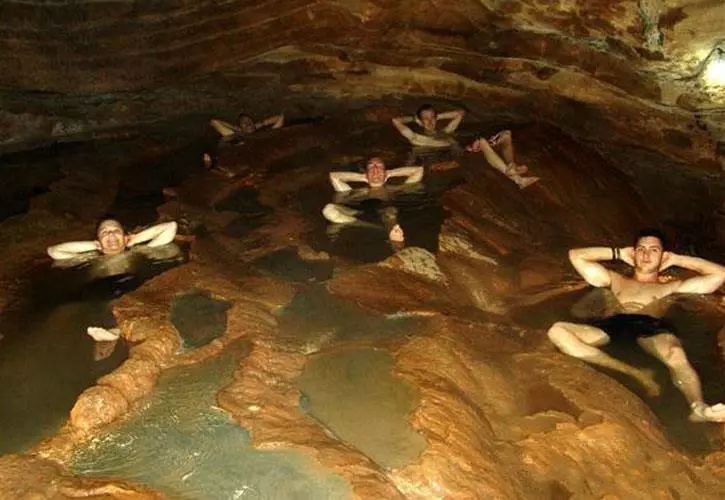 - Moon Hill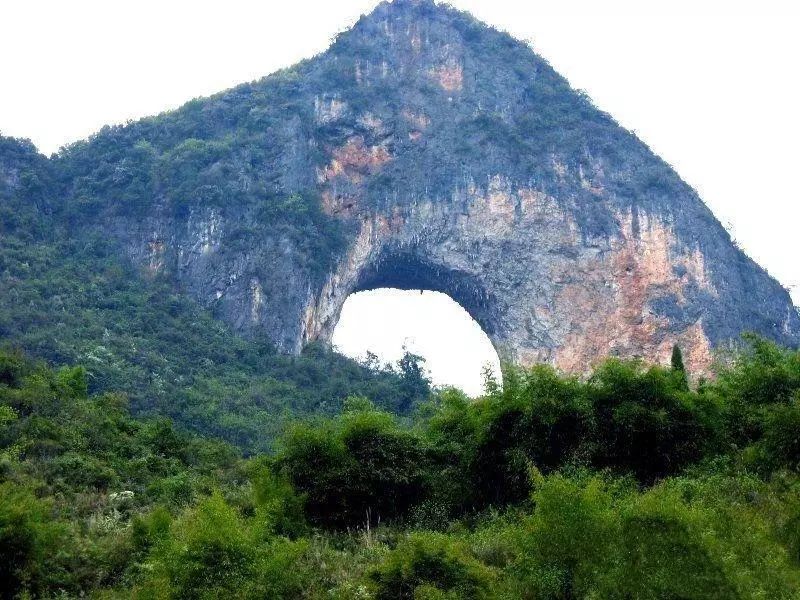 - Ten-miles Gallery.[Ride in the ten - mile gallery] American president - Carter came to Yangshou to tour around. He knew the information from the body guards that there are many interestingscenes in the Ten- mile gallery. If you take the car, it will be left behind ina very short time.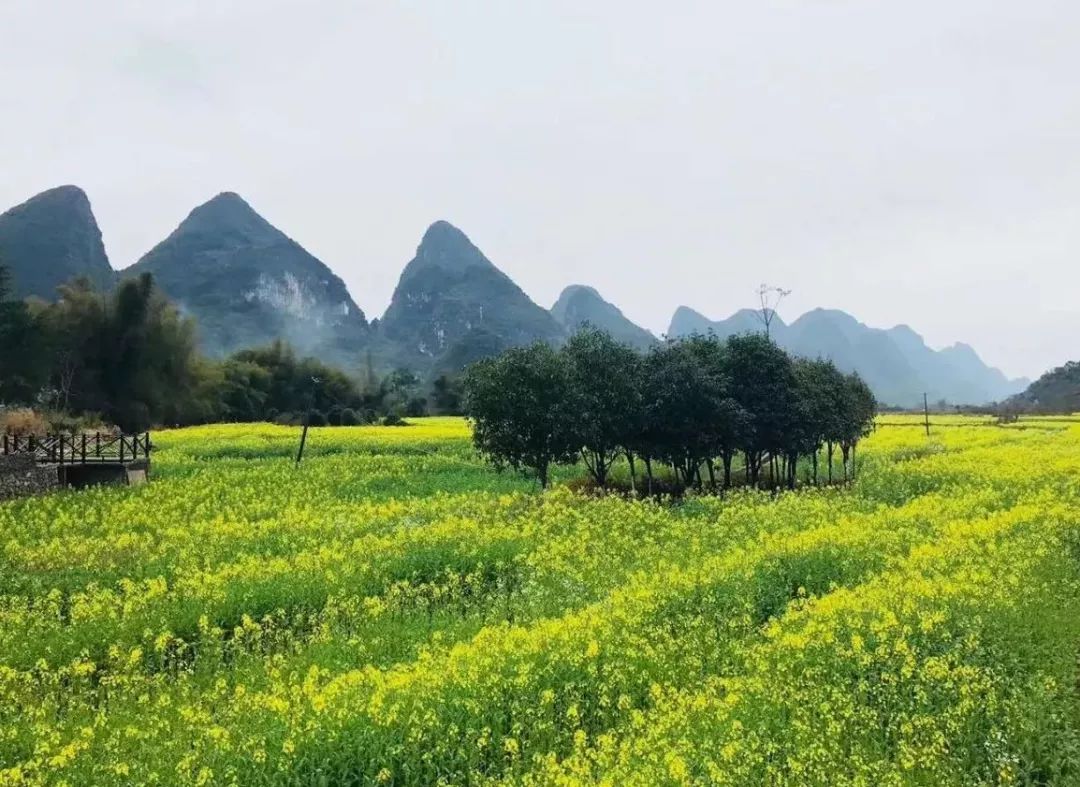 - Free time. Option:Watch the show "Impressions of the River" (cost for the show not included)  choreographed by the famous movie conductor –Zhang Yimo with hundreds of dancers background the beautiful landscape.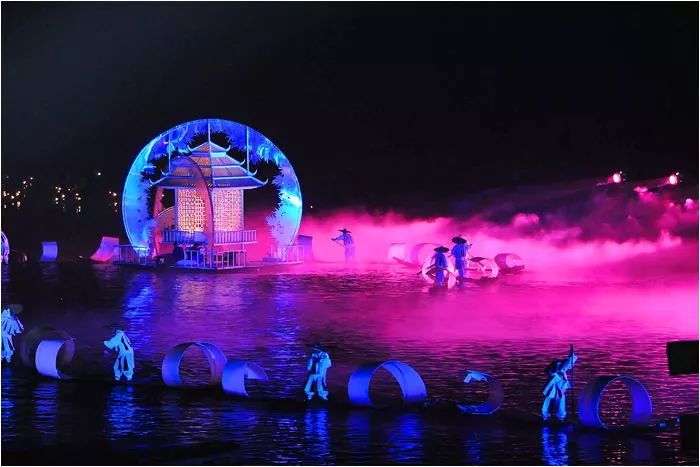 【Day 4】

- 9:00am Bus to Xingping
- To visit ancient town of xingping with more than 1400 year history.
- Hiking along the Li River to see the famous 20Yuan note on background picture.One of the world's "Top 10 Watery Wonders", the Li River has the most popular and picturesque scenery in china.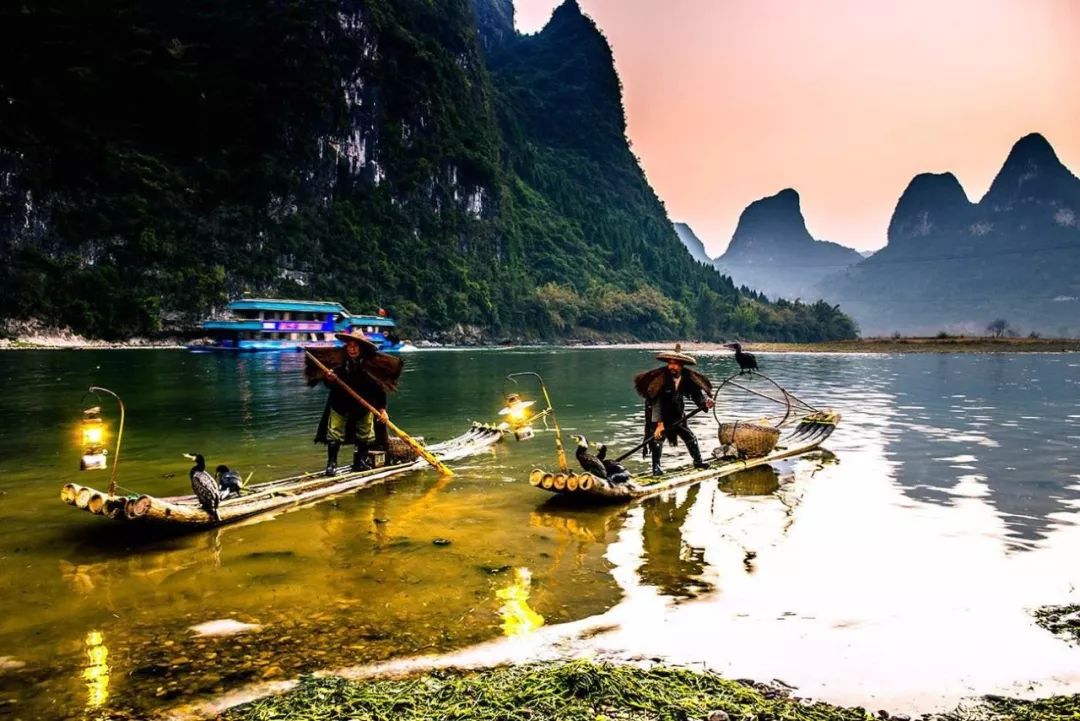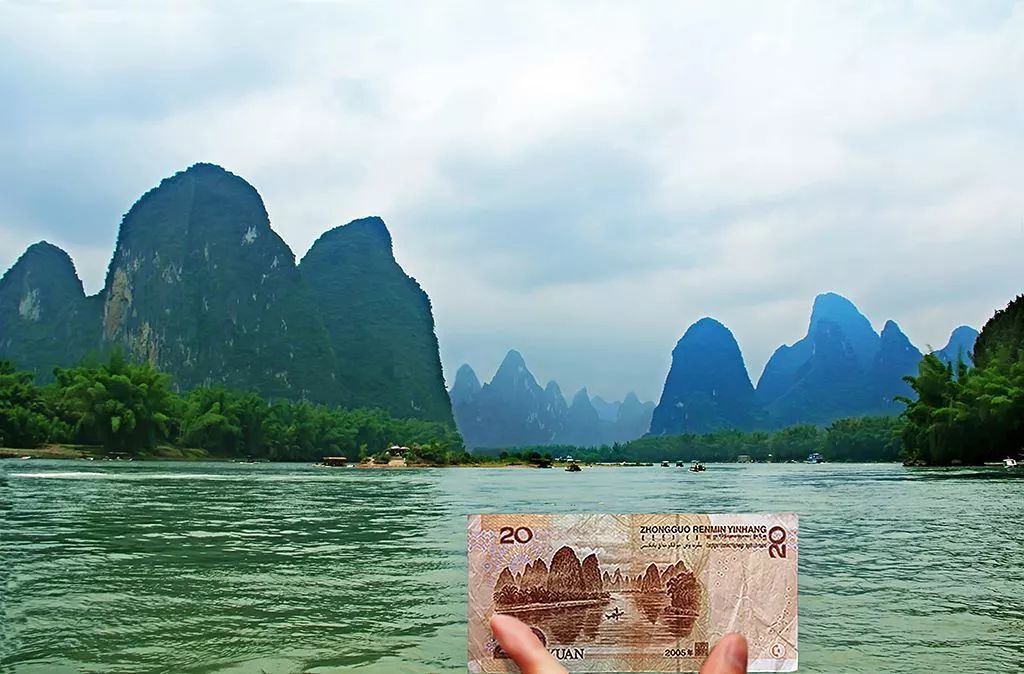 - Take boat to cross the river.
- To famous xianggong mountain,which is recognized as the best places to photograph, and to overlook the whole Li River.  From the top of mountain you may see the panorama of Li River, the best view ever.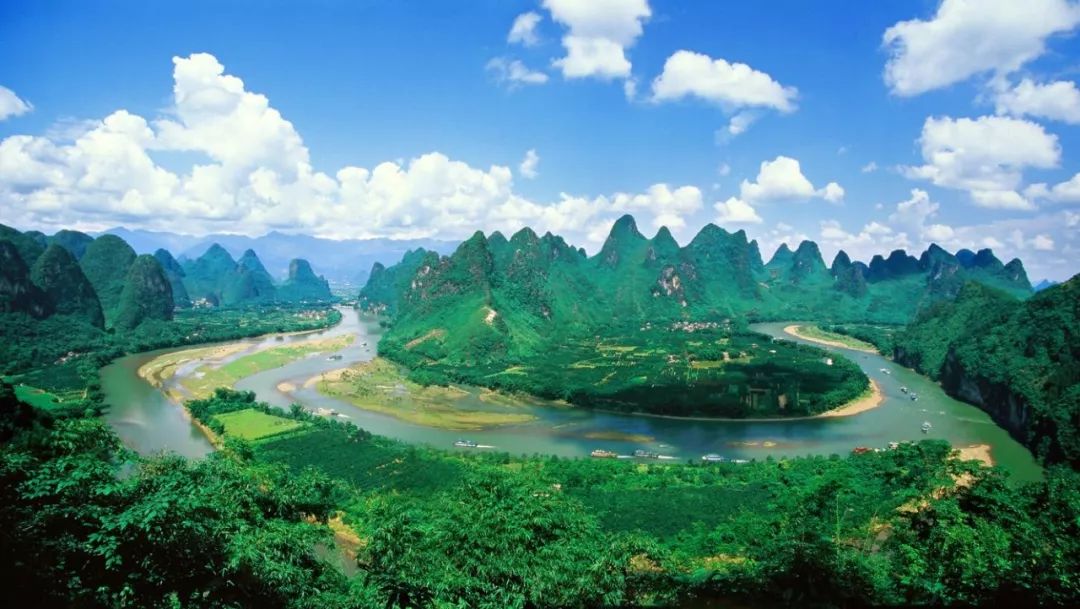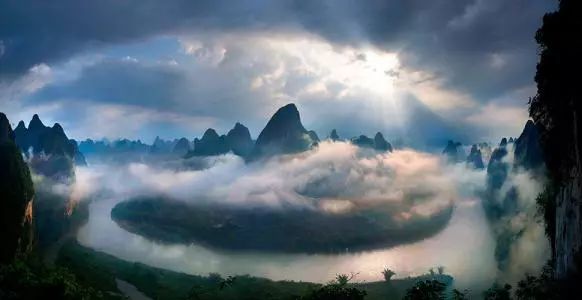 End our trip in the afternoon, transfer you to the train station or airport.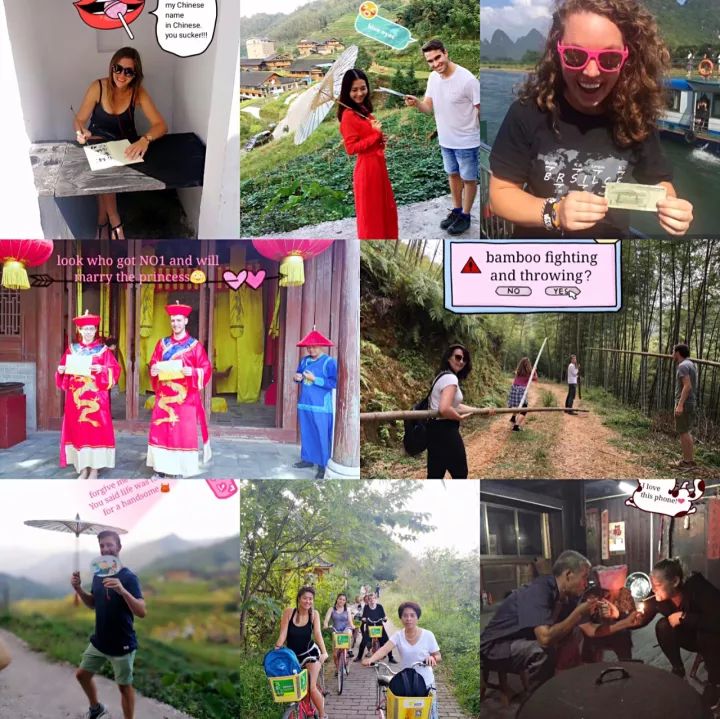 CETtrip to Guilin 2017-10-01